Swochhanda Bhairab Temple
Located just off the main street of Chitlang, the Bhairab Temple is an important place of worship for the locals. It is quite a calm spot and is off the radar for most tourists but still worth a visit.
Satdhara (Seven Tap)
Resembling seven taps set in stone, Satdhara is another popular place to visit in Chitlang. It is a small trek of about an hour to get to these falls. You can witness the true Newari culture and customs while you are here.
Bhedafaram (Largest ground of Nepal)
A scenic, open plain set against the backdrop of mountains in Nepal, Bhedafarm is purported to be Nepal's largest ground. Located close to the Markhu and Kulekhani villages, it has been used as a backdrop for a few film songs as well.
Shikhardham
At the topmost point of the Lamicchane village lies Shikhardham, which is a well-known Brahmin settlement popular for its Shiva Temple. It is said that you can get a glimpse of the Brahmin way of life here and it is nonetheless, a scenic outpost to admire the valley.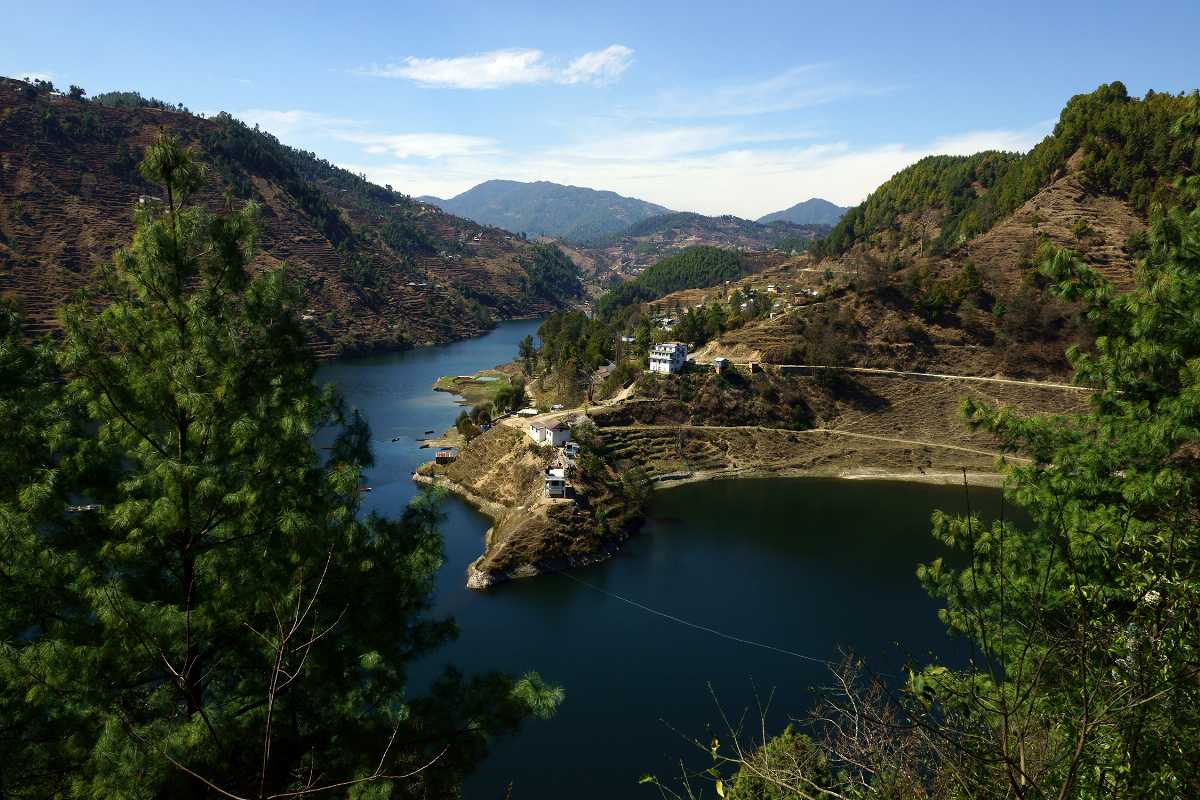 Markhu and Kulekhani Villages
Home to the widest manmade lake in Nepal - The Indra Sarobar Lake - Markhu and Kulekhani are remote villages that still look like a land lost in time. Daily buses run here from Kathmandu and the drive through the mountain pass is a bit scary albeit scenic. It is common to do a day hike here from Chitlang and takes about 3 hours. There isn't much to do as such, except enjoy the landscapes.