Money exchange continues to be an essential issue for travellers travelling to any foreign land. Which currency should I carry with me, where can I get my currency exchanged, who will give me the best rates, and so on - the doubts are endless. This article will clarify some such doubts if you are heading to the capital city of the mountainous country of Nepal viz.
Kathmandu
.
Local and Official Currency
The Nepalese Rupee is the local and official currency of Nepal, abbreviated as NPR. 100 paisa make up 1 NPR. Currency notes issued by the central bank of Nepal - Nepal Rastra Bank, are available in denominations of NPR 1, 2, 5, 10, 20, 25, 50, 100, 250, 500 and 1000 and coins worth NPR 1, 2, 5 and 10, and 1, 5, 10, 25 and 50 paisa. However, the ones that you will require most are NPR 5, 10, 20, 50, 100, 500 and 1000 notes and 1 and 2 Rupee coins.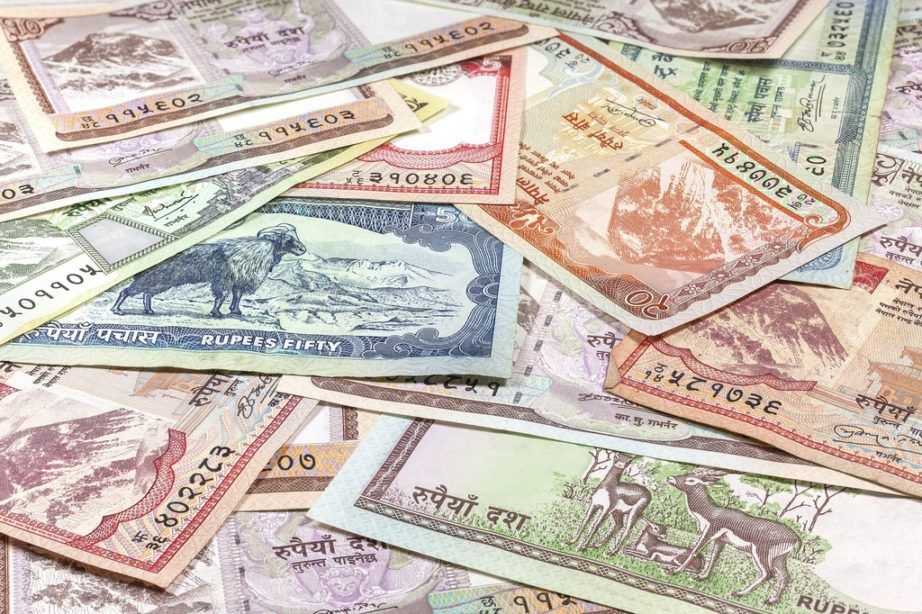 Exchange Rate in Nepal
The exchange rate of NPR with respect to hard currencies like US Dollar, Euro and Pound Sterling for 26th June 2018 are given below:
For USD 1, you will get NPR 109
For EUR 1, you will get NPR 127.32
For GBP 1, you will get NPR 144.62
These rates are market determined so you can expect them to vary from day to day.

However, if you are coming from India and have to exchange INR, then you must know that Nepal has a fixed exchange rate concerning INR. So, INR 1 exchanges for NPR 1.61 at all times.
Places for exchanging Foreign Currency
The capital city of Kathmandu has many places from where you can get your foreign currencies traded. These include banks, authorised forex dealers, hotels and the Tribhuvan International Airport. These places accept almost all of the major and minor currencies of the world. Well-known banks in the city include Everest Bank, Standard Chartered Bank Nepal, Himalayan Bank, Nepal SBI Bank, and many others. Most banks are open between 10:00 AM to 5:00 PM from Sunday to Thursday, from 10:00 AM to 2:00 PM on Fridays and closed on Saturdays. There can be some fluctuations branch-wise.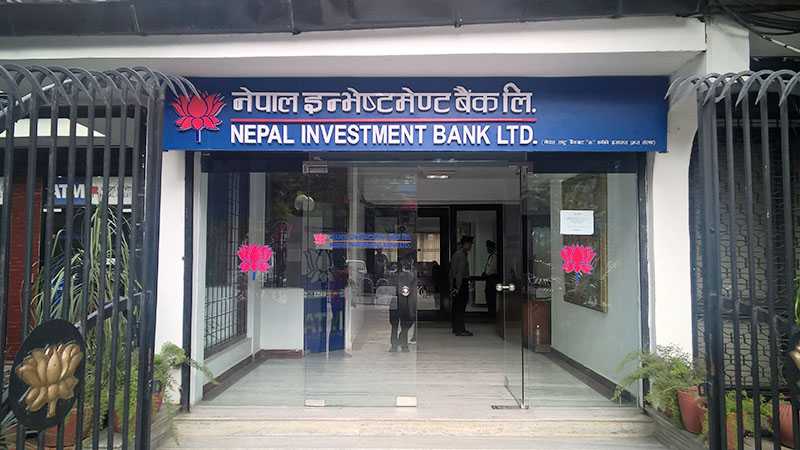 Some of the money changing centres in Kathmandu are Annapurna Money Exchange, Dolphin Money Exchange, North Point Money Exchange, etc. in
Thamel
, East-West Money Exchange, Universal Money Exchange, A One Money Changer in Chaksibari Marg, NBL Satahi, Continental Money Exchange near Durbar Square. Thamel being the hub of tourists, most of the money exchange kiosks are concentrated here. If you go between 10:00 AM to 6:00 PM any day, you will generally find these open. Some transaction fees might be involved for both banks and forex centres.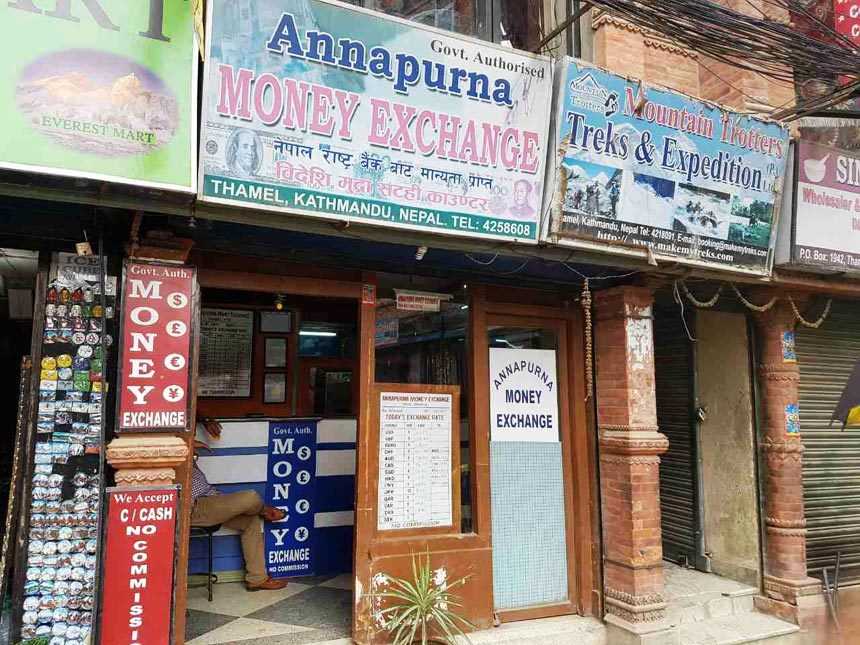 The Tribhuvan International Airport also offers you the benefit of changing your money with your arrival in the country. You will find two money changing centres inside the airport at the arrival lounge. While leaving the country also if you need to exchange your money, you will find a bank counter at the departure lounge which will offer you the service.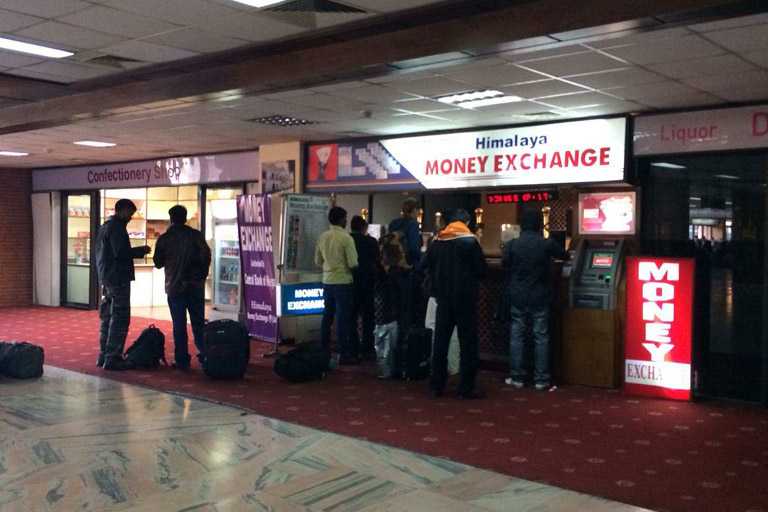 Kathmandu also has many ATMs which you can use to withdraw Nepalese Rupees. ATMs are available in most parts of the city. However, ATM transactions involve extra charges, and you can at the most withdraw NPR 10,000 to 30,000 at a time depending on the bank.
Currency to Carry to Nepal
In Kathmandu and throughout Nepal, NPR is the only currency that is accepted. Some places might accept INR as well, but it's better to pay in NPR than INR because the change will always be returned to you in NPR and so you have to go through the hassle of doing the calculations each time you pay by INR.

Most of the large hotels, restaurants and malls accept debit cards and credit cards like Visa, MasterCard or American Express but for shopping in local markets and other smaller transactions you require cash. If you are travelling to other smaller towns of Nepal from Kathmandu or going for a trek, carry lots of cash in NPR as you won't find ATMs or money changers in these places, and cards will seldom be accepted. It's better not to rely on traveller's cheques as they are hardly usable in Nepal - if at all, to use the cheques you have first to encash them with the authorised forex dealers.
Some Useful Tips
Avoid changing your currency at the airport as they give the lowest rates. Change them from the money changing centres or banks after you arrive in the city. It at all, change only very small amounts from the airport which you might require for immediate transactions like say, paying for transport fares.


In all probability, NPR will not be accepted in any other country, so if you have excess remember to change them before you depart.


There are only slight variations in the rates offered by different forex centres and banks, so you can save time by skipping on the task of comparison of rates. Also, changing bulk amounts and notes of larger denominations generally earn better rates than smaller amounts.


Preserve your currency exchange receipts always and carry your passport if you are planning to change money through banks.


Bank transactions require more time as you have to deal with some paperwork; so it's better to rely on forex centres.


Make prior enquiries with your banks and credit card companies regarding the usage of their cards in Nepal because sometimes they may not allow you to do so or impose hefty charges.
Prices of goods in Kathmandu
The current rates of some useful products and services in Kathmandu that you might find helpful.
A 1.5-litre bottle of water: Between NPR 30-50
A three-course meal for 2 people (at a mid-range restaurant): NPR 550-2000
A 500-gram loaf of bread: NPR 40-100
A 2-litre bottle of soft drink (Coke, Pepsi etc.): Around NPR 180
A 500ml bottle of domestic beer: NPR 175-375
A single one-way ticket via public transport: NPR 15-25
Taxi fare per kilometre: NPR 35-100
So as can be understood, Nepal not a very expensive place to visit.

That was all about currency exchange in Kathmandu. All in all as long as you stay in the capital obtaining the local currency is not a problem - cards can also be used, so there's no need to move around with large amounts of cash in NPR.