There are several reasons why
Seychelles
is among the top places to travel in many people's bucket list. This country with a group of 115 islands is ever-famous for its white sand beaches, crystal clear turquoise water, tall palm trees, rare animal and bird species, and many more. But what most people don't realize until they visit these islands is that the food of Seychelles is to die for. Well, not literally, but it comes close.
With unique, delicious dishes inspired from Indian, African, French, British and Chinese cuisines, you can rest assured that your taste buds and stomach will be delighted for the whole duration of your trip. When it comes to fish and curry dishes, you can expect to find a lot of variety here; with some recipes that you are bound to think of as bizarre. But well, you only live once, right? So, you might as well experiment while you can!
So, here are some of the most popular dishes of Seychelles that you should definitely try when you visit these islands -
1. Grilled Fish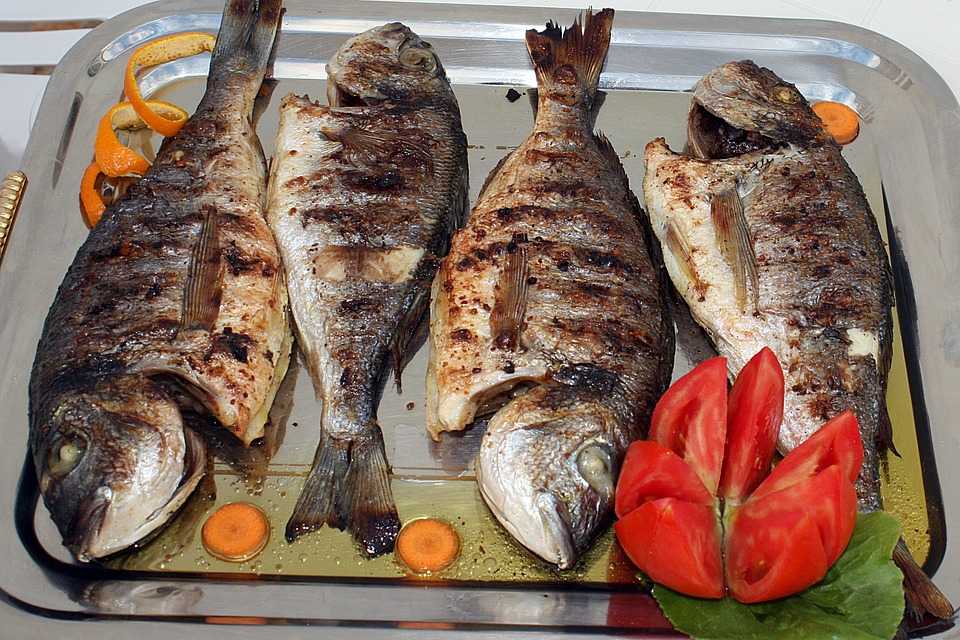 For all the people who love to eat fish, you'll be amazed to know the variety of fish dishes you will find in this country; ranging from smoked, steamed, baked to served covered in banana leaves. Grilled fish especially is a must-try dish here and is prepared by grilling fish, stuffed with garlic, chilli, and ginger, over hot coals of BBQ. Barracuda is a very popular fish that is served in this style. Add in a chilled can of beer, a beautiful view of the ocean, and some amazing company, and you've got yourself just the perfect evening.
2. Shark Chutney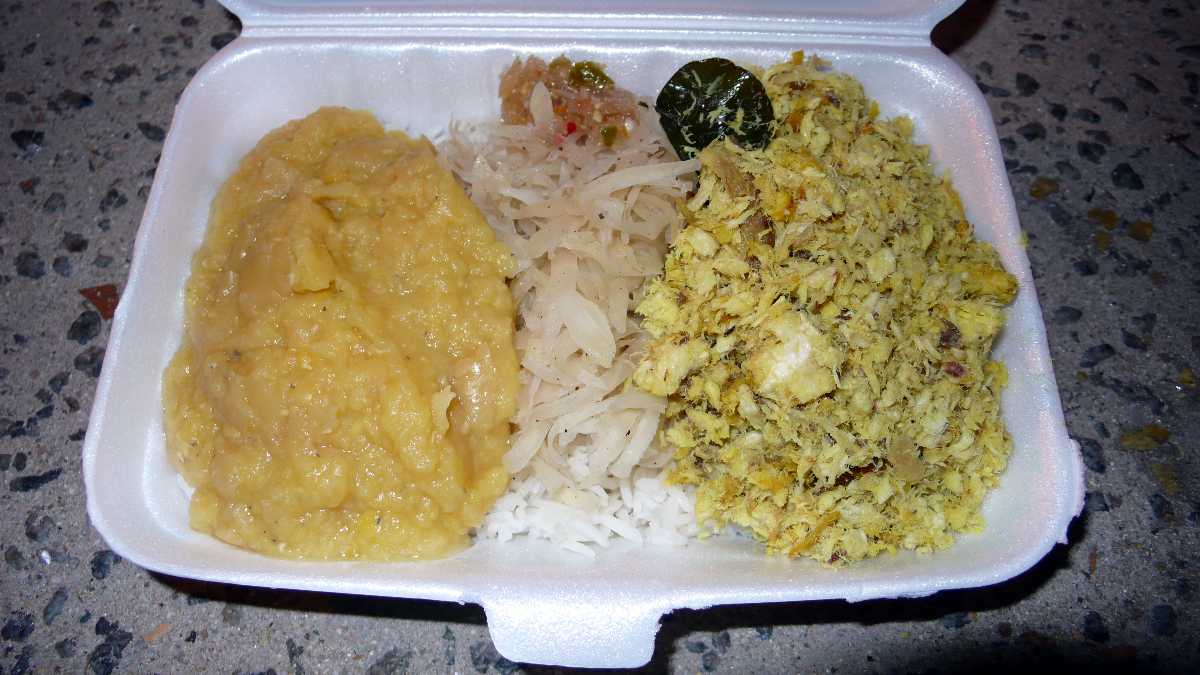 While chutney is served in the side with many dishes in India, Seychellois, with their Shark chutney, treat this exciting dish as much more than a humble side dish. This unique but delectable chutney is prepared by boiling and mashing shark meat and mixing it with lime, turmeric, fried onion, and Bilimbi (a local fruit of Seychelles). It is served at almost every Creole restaurant in this country, and you can relish it with your main dish.
3. Coconut Curry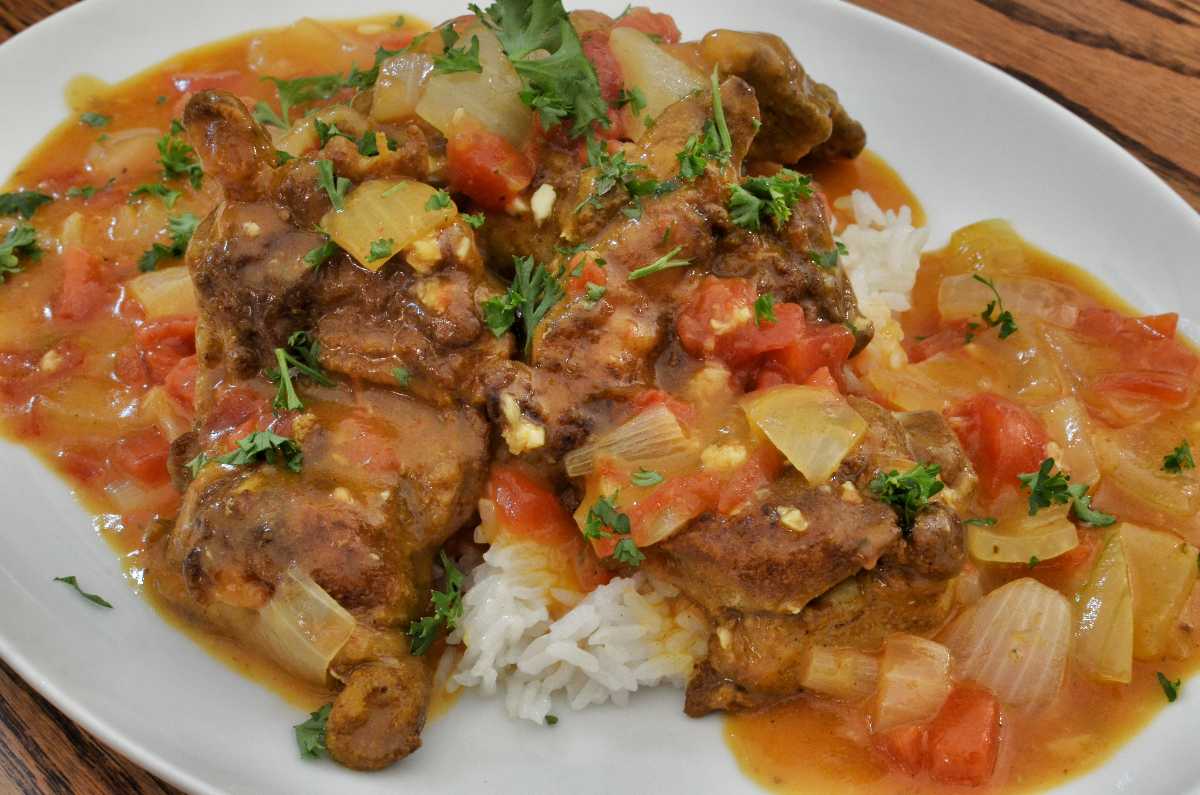 Another addition to the list of must-have food of Seychelles is the ever-famous Coconut curry, usually eaten with rice. This creamy curry is prepared by frying onions, ginger, garlic and a number of masala spices until the kitchen is filled with the fantastic aroma emanating from the dish.

Freshly made coconut cream is then added with curry leaves and a pinch of saffron to complete this traditional Creole dish. The curry is slightly spicy, and it is the combination of spices that are used for cooking this dish, that sets it apart from other curries. So, this is definitely a dish that you might want to consider trying during your visit to these islands.  

4. Bat Curry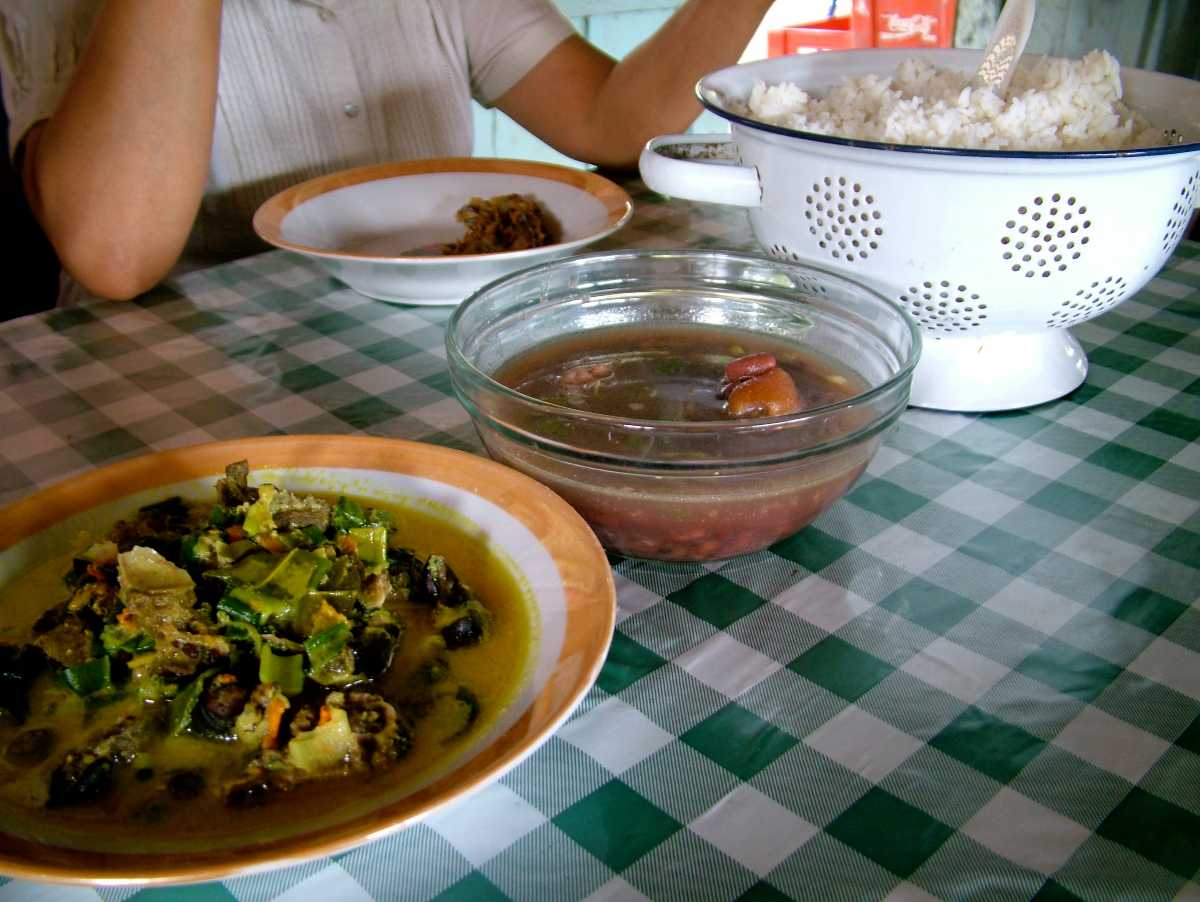 If you are in the mood to try something bizarre, then you should give a try to one of the most popular delicacies, among the large variety of exotic food of Seychelles, Curried bat. While some tourists do find the idea of eating bat curry, prepared from the meat cut out from the wings of fruit bat, a bit revolting, the dish is immensely enjoyed by locals. Anse Soleil Restaurant and Marie Antoinette Restaurant are two of the most famous restaurants in Seychelles, known for serving the traditional Creole dishes, such as Bat curry.

5. Breadfruit

Your visit to Seychelles would certainly not be deemed complete if you didn't try one of the main traditional ingredients of these islands - Breadfruit.  This fruit emanating the aroma of freshly baked bread is used as a key ingredient in a variety of dishes served here, whether it is in grilled, baked, barbecued, boiled, steamed, microwaved or fried form.

Breadfruit chips are one of the most popular snack items of these islands, and you can easily spot tourists munching on these salty fried chips when sightseeing. Breadfruit is also mixed with coconut milk and served as a dessert dish called 'Ladob'. This delectable dish often invites demands for second servings from locals and tourists alike.

6. Fruits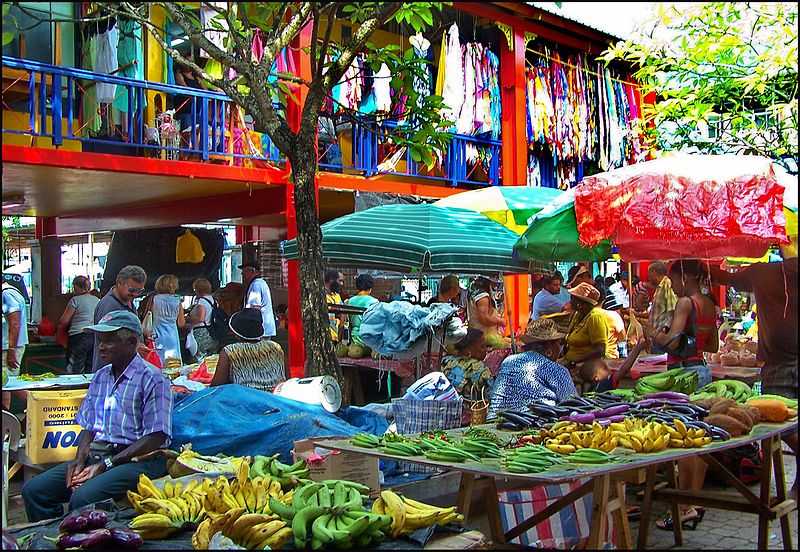 Along with the fantastic food of Seychelles, this tropical paradise offers a large variety of fresh fruits to the delight of health freaks and fruit lovers. You can get almost any fruit here, ranging from avocado, mango, papaya, banana, star fruit, and local breadfruit, to name a few.

The best part about buying fruits from Seychelles is that the fruits are pretty cheap here and also extremely easy to buy, with various fruit markets scattered on the streets of these islands. 

7. Drinks in Seychelles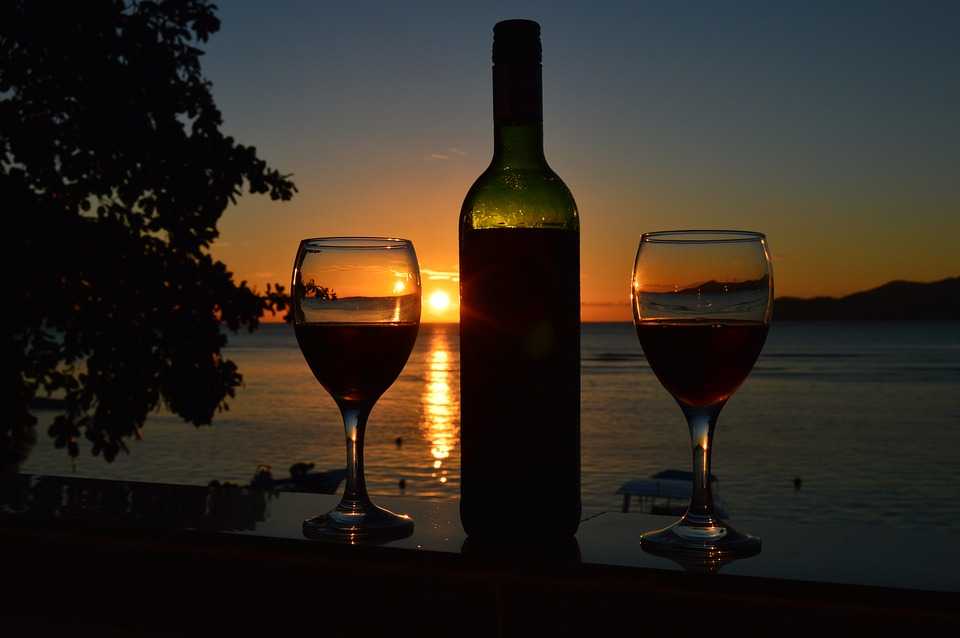 With such great food, it would be a cardinal sin not to have a proper drink to go with. While those not of legal age are reduced to enjoying water, aerated drinks or other non-alcoholic beverages, the adults can choose from the various local alcoholic drinks as well.
Some of the recommended
alcoholic beverages
are - 
Buka - Similar to rum, is made from sugarcane and is brewed at home. whereas
Kalou - It is a fermented wine involving inflorescence of coconut trees, holding a tart or sugary taste after fermentation.
Seybrew beer
South African and French wine
Takamaka Bay Rum 
On the
non-alcoholic
side -
Tea made using lemongrass and citronella
Lemonade
Ginger ale
Best Places for Food in Seychelles
If you are in search of good places to try out the exotic food of Seychelles, you have three options -

Local Creole Restaurants  
1. La Grande Maison
Location -
 La Plaine St. André, East Coast Road, Au Cap
Timings -
11-30 AM - 10 PM, closed on Sunday and Monday
Must Try -
 Creole Bouillabaisse, Flamed Shrimps, Rum Cocktails
2. Mimi's Cafe
Location -
 Grande Anse, La Digue Island SZ248
Timings -
11 AM - 6 PM, All days
Must Try -
Smoked Fish Salad
3. Mi Mum's Takeaway 
Location -
 La Passe La Digue, La Digue Island
Timings -
11:30 AM - 3 PM, 6 PM - 9 PM, closed on Sunday
Must Try -
Rice and Curry, Fish Curry, Pork Curry
4. Chez Jules
Location -
 Anse Banane, La Digue Island
Timings -
9 AM - 8 PM (Monday to Thursday), 9 AM - 8:30 PM (Friday and Saturday), 9 AM - 5:45 PM (Sunday)
Must Try -
Octopus Curry, Fish Fritters, Fruit Bat Curry
Guesthouses
These guesthouses serve delicious homecooked meals for their guests. 
5. Calypha Guesthouse
Location - Ma Constance (Off North Coast Road), Mahe
6. Oceane Self Catering
Location -
 La passe, La Digue
Now that you have learned all that you need to know about the unique cuisine culture of Seychelles, we hope that your quest to search for the best Creole dishes and where to have them end here.