Duration
: 6N, 7D
Flights
(Delhi - Bangkok): INR 15,000 for Round Trip
Total Expense: INR 29,298
Day 1 & 2: Bangkok
 Places to Visit on Day 1: 


Grand Palace 
Entry Fee: THB 500
The Grand Palace is the residence of royals and built is a rectangular space with a group of many halls, buildings, lawns pavilion sets and courtyards.
Attraction: Temple of the Emerald Buddha, the most sacred Buddhist Thai temple. 
Wat Pho
Entry Fee: THB100
Wat Pho is located to the south of the Grand Palace and famous for teaching and preserving traditional Thai medicine ad is known to be Thailand's first university.
Attraction: Ginormous reclining buddha statue, hence also called as "Temple of the Reclining Buddha".
Wat Arun
Entry Fee: THB 50
Built by the remaining survivors and General Taksin, it is also known as the Temple of Dawn as it was renamed as Aruna, after the Indian god of dawn.
Attraction: Beautiful pagoda, a Khmer-style tower and its intricate Design and Architecture
Places to Visit on Day 2:


Khao San Road
Entry Fee: Free
Khao San Road is 410 m long street in central Bangkok. This street caters all your needs. Right from shopping, restaurants, street food stalls, cafes to nightclubs and massage parlours.
Attraction: Barbecued scorpion, Fake Harvard Degree and Anything under the Sun
Chatuchak Market
Entry Fee: Free
Stretched over 35 acres and housing more than 8,000 stalls, Chatuchak Market is the king of all markets and is one of the largest outdoor markets in the world. 
Attraction: Souvenirs galore
Chao Phraya River
Entry Fee: THB 10 - THB 150
This is an inexpensive and full of fun ferry rides, some of the rides also provide spectacular views of the most popular tourist destinations of Bangkok, like the Grand Palace, Wat Pho, Wat Arun etc.
Budget in Bangkok:
2D Budget in Bangkok: INR 1640
Thailand offers ultimate vacations to tourists of all budgets. Right from luxurious to budget stays, affordable transportation and from high-end restaurants to street food stalls. This also makes this country a haven for budget travellers and backpackers. Bangkok is one of the top and a must-visit city in Thailand. Commuting here is very easy, all thanks to its well connected public transport system. Colourful metered taxis, tuk-tuks and motorbike taxis are some of the most preferred commuting options within the city. There are many popular attractions with affordable entry fees and other entertainment options that are absolutely free of cost.
Accommodation in Bangkok: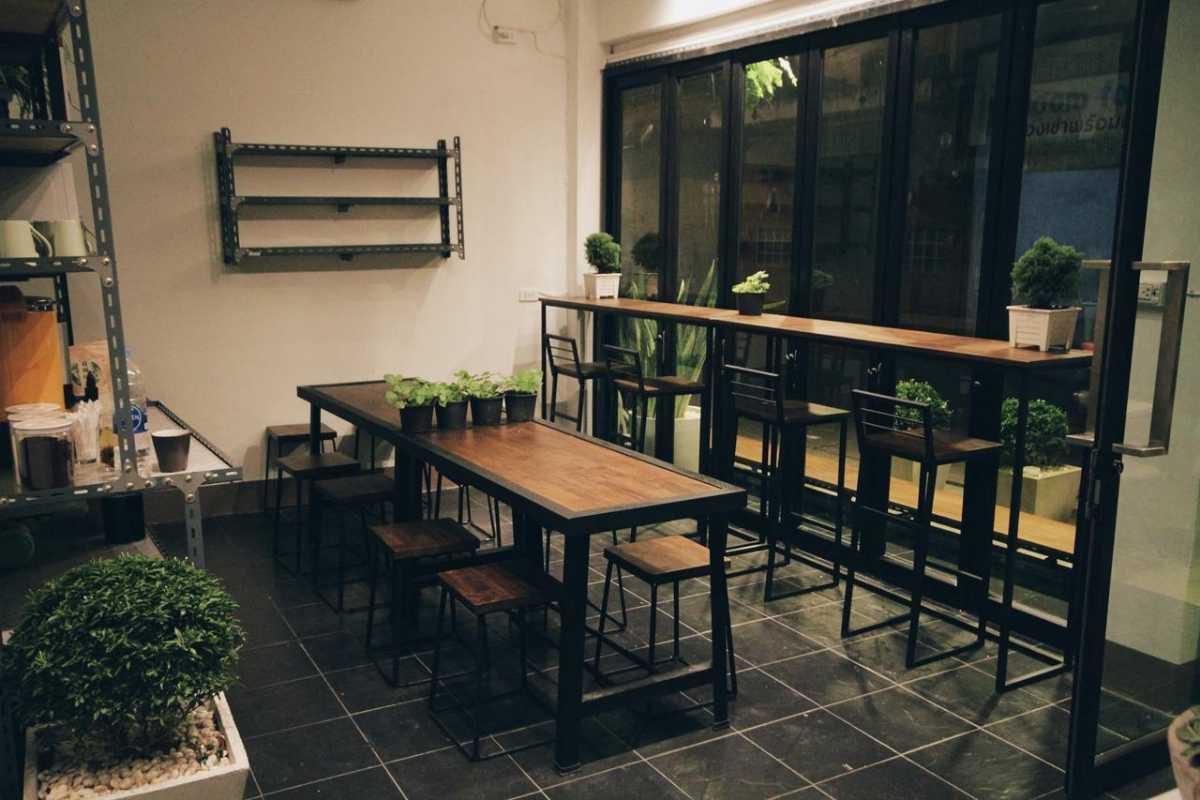 2N Accommodation in Bangkok: INR 550
There are many options for accommodation in Bangkok, from luxurious stays to budget hotels. We have narrowed down to 3 stays with the best ratings, offering free Wi-Fi, air-conditioned rooms and airport transportation and also take care of other necessary facilities. 
Bangkok Commune
- INR 565
Book This Hostel
Stay With The Mixx
- INR 533
Book This Hostel
Mint Hostel
- INR 550
Book This Hostel
Day 3 & 4: Pattaya
Travel from Bangkok to Pattaya:
It takes around 3-4 hrs to reach Pattaya from Bangkok. The most low-priced transportation is 4 hrs bus ride from Bangkok Ekkamai to Pattaya.
Bus: INR 304
Bangkok Ekkamai - Pattaya (4 hrs)
Places to visit on Day 1:
 
The Sanctuary of Truth 
Entry Fee: THB 500
This is a classic, 105 m high temple in Pattaya and is entirely built with teak wood. The architecture consists of contemporary designs blended with sculptures of Buddhist and Indian motifs, all built under Thai architecture.
Attraction: Hand - carved wooden sculptures from various Asian cultures 
Wat Phra Khao Yai 
Entry Fee: Free
Wat Phra Khao Yai is also known as Big Buddha Hill and was installed at the top of a hill of 300 ft height, in the year 1977. It is visited regularly by locals for prayers and also one of the favourite tourist attractions.
Attraction: Huge Buddha Statue. 
3. Art in Paradise 
Entry Fee: THB 500
A unique museum of amazing and spectacular illusions, giving an unforgettable experience to the visitors. Spread across 5800 sq.mt., it is the best places for both kids and adults as kids can touch the paintings and adults can take tons of pictures.
Attraction: 3D illusion Art Installations.
Places to visit on Day 2:


Pattaya Floating Market 
Entry Fee: Free
Also known as the 4 Region Floating Market, it is a commercial hub floating in the middle of a huge pond. One can also try mouthwatering authentic Thai delicacies like desserts, curry, sweet egg yolk, pad Thai and noodle soups.
Attraction: Active marketplace floating in the middle of the pond.
Nong Nooch Botanical Gardens 
Entry Fee: THB 500
From kids to aged people, this places offers interesting attractions to people of all ages.Nong Nooch Botanical Gardens house many types of plants, fruits and flowers. They also have a zoo with various acts performed by these animals.
Attraction: Botanical Gardens, Zoo, Animal Shows and various Thai theatre performances.  
Walking Street 
Entry Fee: Free
One of the must-visit place in Pattaya and heaven for shopaholics, Walking street is about 1 km long and presents the best night views. If you are a party lover, you shouldn't miss this place.
Attractions: Clothes, Handicrafts, Beer Bars, Night clubs & Strip Clubs.
Budget in Pattaya:
2D Budget in Pattaya: INR 3175
Pattaya is a huge city with many interesting tourist attractions, delicious food, fun markets and of course, heavenly beaches! Pattaya is that one-stop, that you must take and explore all the diversity this city offers. You should come here to untouched natural beauty, beautiful temples and amazing beaches. 
Wandering Pattaya is easy if you rent a car, a jeep or a bike as per your convenience. you can either commute through a local bus called Beach bus, costing 30 THB or Songthaews, a pick-up truck, costing 5 THB to 30 THB. 
Accommodation in Pattaya: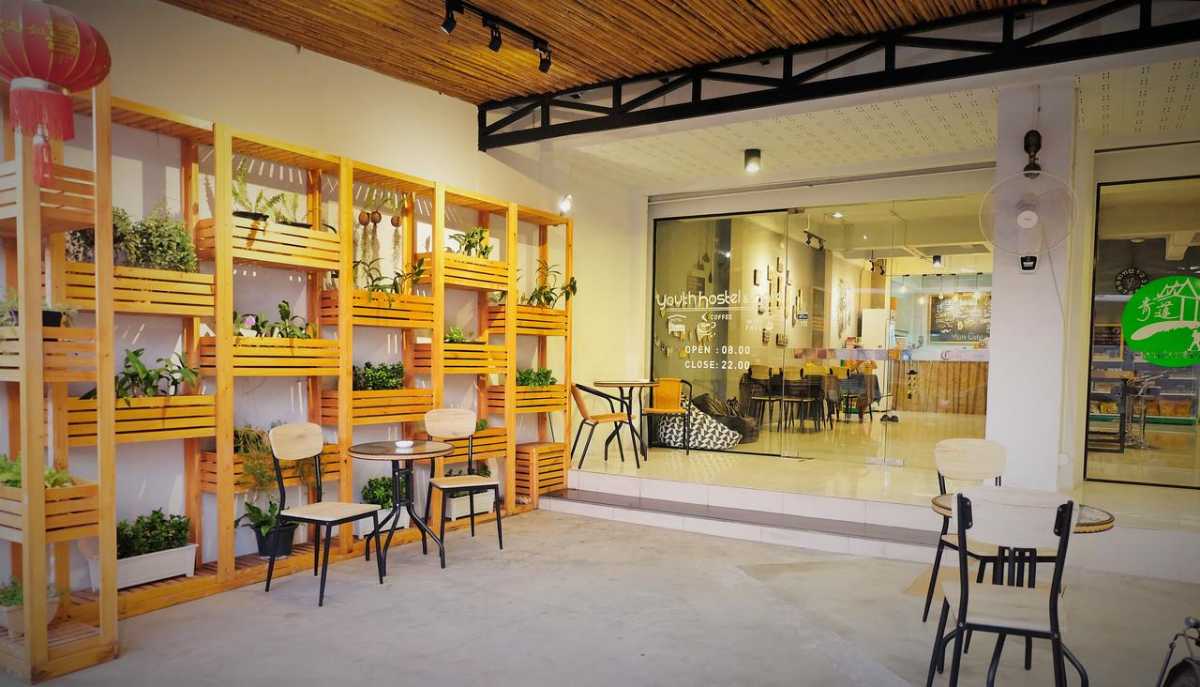 2N Accommodation in Pattaya: INR 750
Here are a few of the shortlisted accommodation options in Pattaya for comfortable and inexpensive stay. They offer facilities like free Wi-Fi, Airport transfers, free parking and non-smoking rooms.
Qinglian Youth Hostel
- INR 654
Book This Hostel
Shady's Hostel
- INR 679
Book This Hostel
Pattaya Hostel Stay Inn
- INR 750
Book This Hostel
Day 5 & 6: Phuket
Travel from Pattaya to Phuket:
There are a lot of travel transportation options available when travelling from Phuket to Pattaya. The cheapest option amongst them is taking a bus. You should easily get an overnight journey at the end of Day 4 such that you can arrive in the early hours of Day 5. 
Bus: INR 2104
Pattaya Sawasdee - Phuket Bus Station by bus, 17 hrs 
Places to Visit on Day 1:

Patong Beach 
Entry Fee: Free
Known for its amazing sunsets, Patong beach is one of the most preferred beaches in Phuket. Its super happening nightlife and amazing Thai food attract many tourists.
Attractions: Nightlife and Sunsets
Big Buddha
Entry Fee: Free
As the name suggests, this huge 45 m high Buddha statue can be seen from miles. Ming Mongkol also is known as Big Buddha offers the best views of the islands and tourist stays back for colourful sunsets.
Attractions: 45 m tall, white Buddha statue  
Kata Beach 
Entry Fee: Free
Family travelling to Thailand loves visiting Kata Beach as it is perfect for family vacations with tons of entertainment for kids as well as for adults.
Attractions: Crystal Clear Water at the Beach
Places to Visit on Day 2:


Phuket Old Town 
Entry Fee: Free
Take a walk into the colourful town of Phuket Old town. A beautiful town built in the 19th century in traditional & Sino-Portuguese architecture presents a part of the glorious history of Phuket.
Attractions: Colourful Buildings.
Phi Phi Islands (You could spend your entire day here!)
Entry Fee: Free
Fly to Phi Phi island for the spectacular beach holidays in Thailand. This paradise offers crystal clear, turquoise beaches with mesmerising views. Enjoy your heart out in the sea or relax at the beach, Phi Phi Islands is a beach lovers dream!
Attractions: Turquoise Beaches
Bangla Road 
Entry Fee: Free
Walkthrough the bustling alleys and enjoy the nightlife in Phuket at Bangla road. You should visit this place for beer pubs, street performances, disco bars and many other entertainment options.
Attractions: Lively & Fun Environment, Nightlife
Budget in Phuket: 
2D Budget in Phuket: INR 3062
Phuket is one of the affordable locations presenting treasures of natural beauty with crystal clear beaches, tropical forest and rich culture and heritage. From fun-filled watersports, relaxing beach outings, forest excursions, national parks, makes this beautiful places a must-visit for both leisure and adventure lovers. 
Phuket is also very easily accessible. One of the cheap transportation options are buses but there is no proper schedule. Other than that, one can rely on tuk-tuks as they are easily available. 
Accommodation in Phuket:
2N Accommodation in Phuket: INR 843
There are many options for accommodation in Phuket, from seven-star luxurious hotels to cozy, budgeted hostels. We have narrowed down to 3 stays with the best ratings, offering free Wi-Fi, air-conditioned rooms and airport transportation and also take care of other necessary facilities.
I Hostel Phuket
- INR 703
Book This Hostel

Feel Good Hostel
- INR 843
Book This Hostel


12month Hostel
- INR 787
Book This Hostel
Day 7: Come Back to Bangkok for Return Flight
Travel from Phuket to Bangkok: 
The journey from Phuket to Bangkok could be a long one. We would usggest you take a night bus to cover the distance. 
Bus: INR 1870
Phuket Bus Station - Bangkok Southern Bus Terminal by night bus, 15 hrs
Travel from Bangkok to India: 
You might arrive in the early hours of Day 7 and might have to spend some time just roaming around the city capital of Thailand and soaking in your enitre trip. You can gaze arround in the alleyways of Bangkok or hit the floating markets to call it an amazing end to your journey.