Thailand
has always been a magnet for tourists from
India
. The magnificent blue waters and beaches, eclectic nightlife, satiating spicy food, proximity and the economical prices make it a hotbed for Indian tourist holidays. A cherry on the top is shopping. If Indians don't return with excess baggage from Thailand, then they simply didn't like to shop! 
BIG News
What's the BIG news? If you have been dreaming of taking a long road trip to this kingdom and you've not been able to proceed with your plans, then the time has come, people! Yes! You can finally take that road trip. But to get here, you have to make some pre-arrangements.
Steps To Accomplishment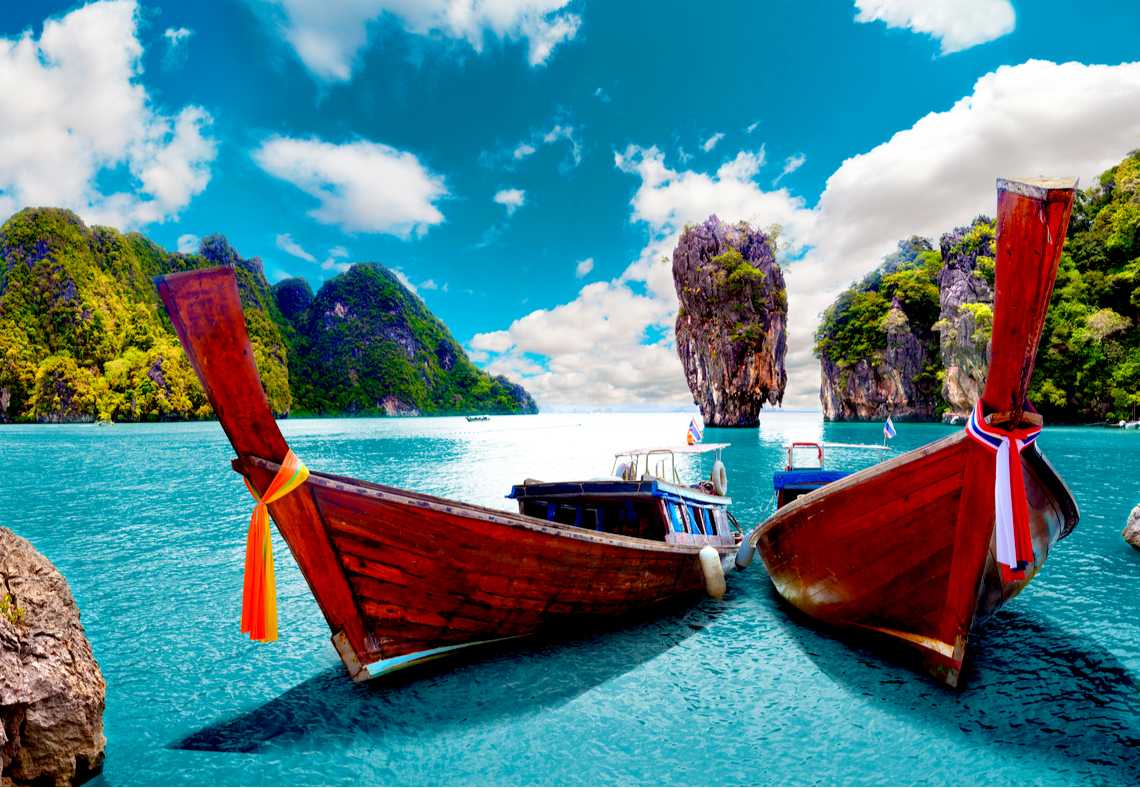 At first, know your route. The gateway for your travel which will make this road trip possible is the Asian Highway Number 1 that connects the countries through Myanmar. It has finally opened its doors for your journeys. The highlight of your road trip will definitely be the Myawaddy-Thinggan Nyenaung-Kawkareik part of the highway that will give you a scenic view of tranquil northeast as well as the panoramic Bagan and
Yangon
through Myanmar. An experience that we all miss on the flight.
Route, Distance & Time
Delhi - Imphal - Moreh - Kale - Bagan - Inle Lake - Yangon - Maesot - Tak - Bangkok
You would be covering a distance of 4478 kilometres which would be a 70-hour journey. Make sure to stop at picturesque spots and get some worthwhile captures to cherish. 
Essentials Before The Trip
However, you cannot gatecrash Thailand without any documentation. You need to carry along some documents even when you travel by road. So before you head out, make sure to take along the following-
A visa applied much ahead in time before you proceed. It is imperative to carry the form and produce when required. 
A valid passport. Expired ones will not be entertained. So check before you plan. 
A maximum 3-month latest photograph of dimensions 35mm x 45mm. Keep a few handy just in case. 
Carry a credit card statement with a valid seal from the bank along with a photocopy of your credit card. 
A valid driver's license is essential. 
Minimum INR 20,000 per person.
Originals of a currency exchange slip (in the form of USD 500 per person per week).
Don't forget the safety kit, water hoards and finger snacks that you will be munching on along the way. If you have these, you are set to proceed. 
It's time to tick this exciting road trip off your bucket list and take your dream trip to the Land of Smiles.
Tell us in the comments below about how and when you plan to embark on this much-awaited road trip to Thailand.