Thailand
is much beyond just the touristy places across its cities. There are several hidden jewels in the country and exploring them on foot can be a wearying task. Many suggest that the best way to explore is through cycling in Thailand. Cycling through the interiors of a place not only acquaints you with the locals and their ways of life but also gives you a hint of their cultures and even a taste of the local cuisines. You might also stumble upon a few undiscovered natural wonders. Cycling is indeed the best way to explore the unexplored.
Best Cycling Routes in Thailand
Planning a cycling trip can be quite an arduous task, especially in a diverse country such as Thailand. But not to worry, we are here to help you make cycling in Thailand a worthwhile experience. Here are a few routes you can follow to plan out your cycling trip in Thailand: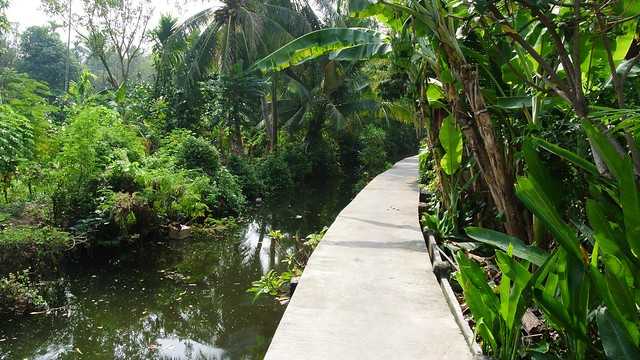 Known as
Bangkok
's 'Green Lung', Bang Krachao gets its name from its unusual its horseshoe-shaped, island-like area. Located a few kilometres away from the city, this part of Thailand has still not developed enough, which helps preserve the tranquillity of its natural surroundings. In this remote area, locals still live in houses made of wooden stilts. Even though the journey isn't taxing as such, but the curved paths might be a bit frightening for few. Amidst the lush greenery, full of papaya and coconut groves, this route will allow you to get the most of the natural beauty of Thailand.
Location: Phra Pradaeng, Samut Prakan Province, Thailand
Difficulty level: Medium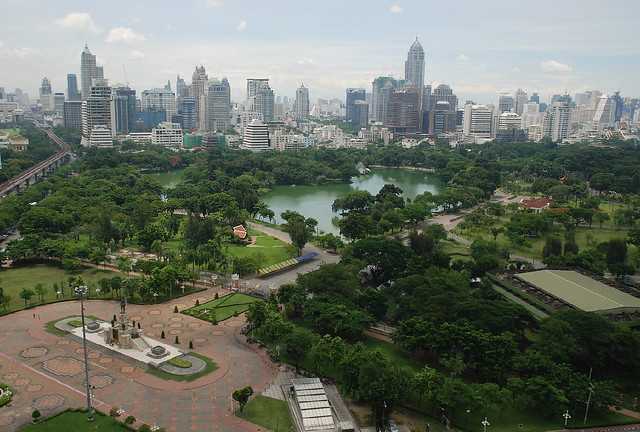 Spread over an area of around 140 acres, Lumpini Park, is Bangkok's first public park. Located away from the hustle-bustle of the city, this is just the perfect spot for light cyclists. You can cycle around the lush green spaces but expect sudden visits by monitor lizards. They might cross your path several times in this park. Fear not! These creatures are harmless and like to be left alone. You can also explore a bit by taking the elevated cycle path at the top of the park, which connects to Benjakiti Park, a few kilometres away. When exhausted, you can stop for a quick drinks break as there are several stalls, down the cycling paths.
Location: Thanon Rama IV, Khwaeng Lumphini, Thailand
Difficulty level: Easy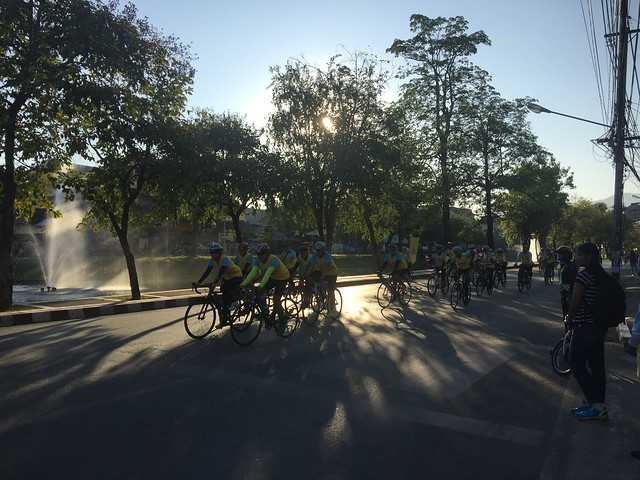 For all the cycling fanatics, who prefer cycling beyond the boundaries of the states, this 250km long route is just perfect. It involves a weeklong trip through the hilly terrains and can be a gruelling task for some. However, for those who are capable of covering this route are guaranteed to witness Thai culture at its best! From bamboo huts by the river to the hilltop tea plantation, fruit plantations to elephants, you can see it all along this route. Along this route, you will also come across the site of the famous Golden Triangle, the intersection point of three countries namely Thailand,
Laos
, and Myanmar
Location: Follow a map, begin from Chiang Mai.
Difficulty level: Hard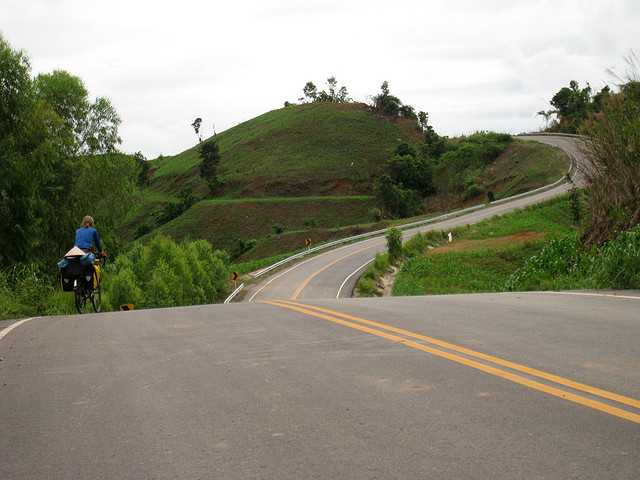 Koh Kret Island located 20kms to the North of Bangkok is a perfect venture for those who wish to experience the rural side of Thailand. This route helps you get the best countryside experience, with greenery all around, local agricultural habitats, farmlands, and muddy roads. You can also stop by a few local restaurants located in the villages, to get a taste of authentic Thai cuisine, famous all around the world. This 35kms route, even though not extremely taxing, but is not apt for the faint-hearted.
Location: 20kms North Thailand
Difficulty Level: Medium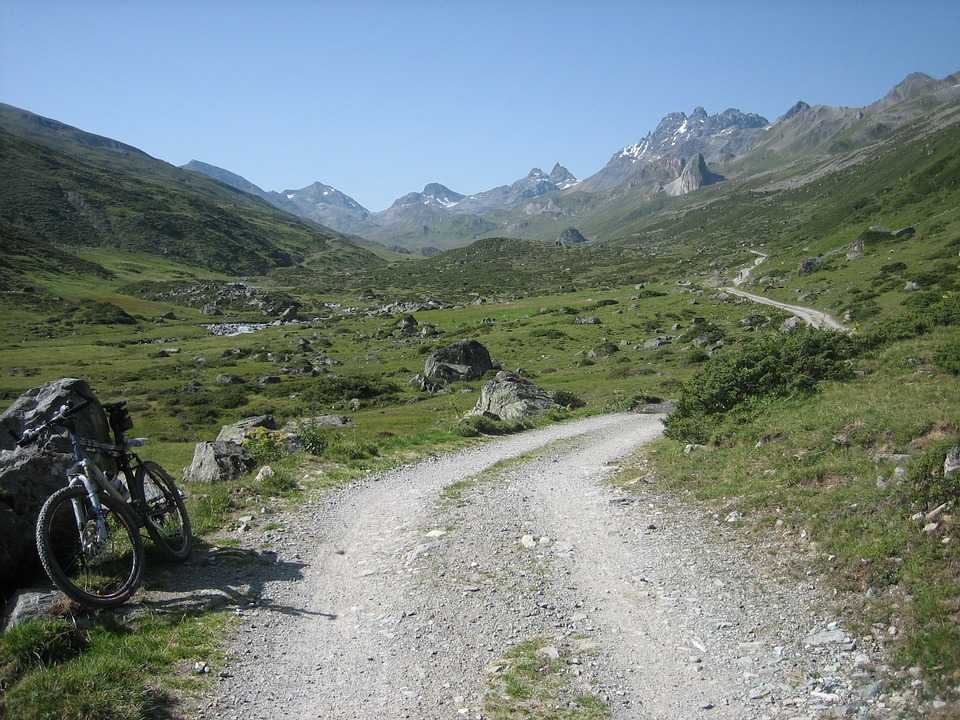 Khao Sam Roi Yot means 'mountain of three hundred peaks', and hence, it is quite apparent that this route is only for the frequent cyclists. A popular tourist spot located in
Hua Hin
, this place is full of rugged mountains, picturesque beaches, farmland and authentic Thai villages and is bound to give you an exhilarating experience of cycling in Thailand. For those who admire Thai culture, this is a paradise as you can expect to witness authentic culture along with friendly welcoming faces of the locals.
Location: Prachuap Khiri Khan Province, Hua Hin, Thailand
Difficulty level: Medium
Covering a distance of around 620kms, this route is only for the serious cyclists. A weeklong tour, along this route you will come across several beaches so make sure you carry your swimsuit because the pristine waters will not let you go away without a swim. Even though the route is pretty long, the journey is not very taxing since the course consists of almost flat land and mountains roads appear less frequently. There are plenty of houses available for accommodation on these routes, and you can book them on the spot since there is hardly any rush.
Location: Start from Bangkok, follow a good map.
Difficulty level: Hard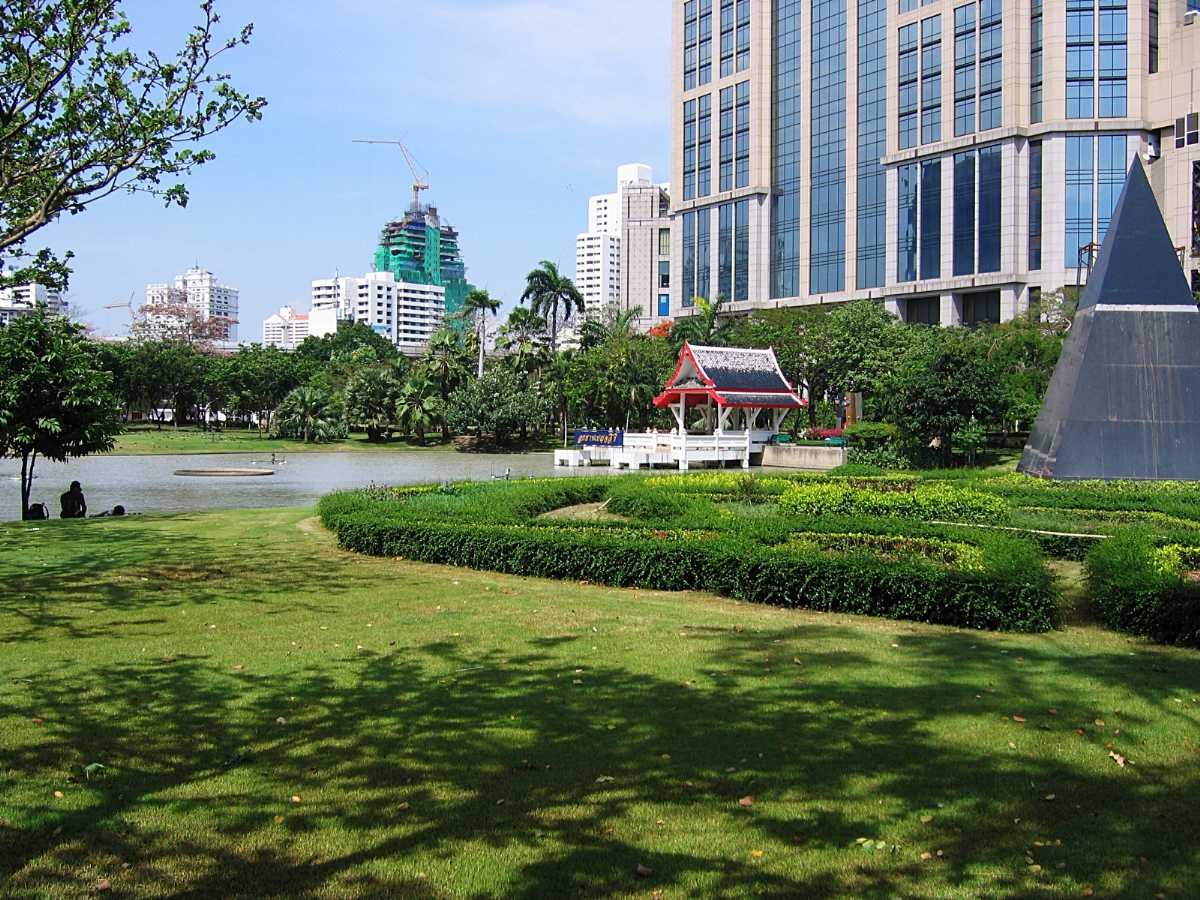 Benjakitti Park is an ideal spot for those who do not cycle frequently. This park has a vast lake which sits in the centre. If you get bored with cycling, you can try paddling the boats in the lake. There are separate pathways for cyclists and pedestrians here, so that makes it easier for those on the tandem. The serene surroundings of the park, the chirping of the birds, give you some quiet time, away from the hurly-burly of the busy city.
Location: Ratchadaphisek Road, Khwaeng Khlong Toei, Thailand
Difficulty level: Easy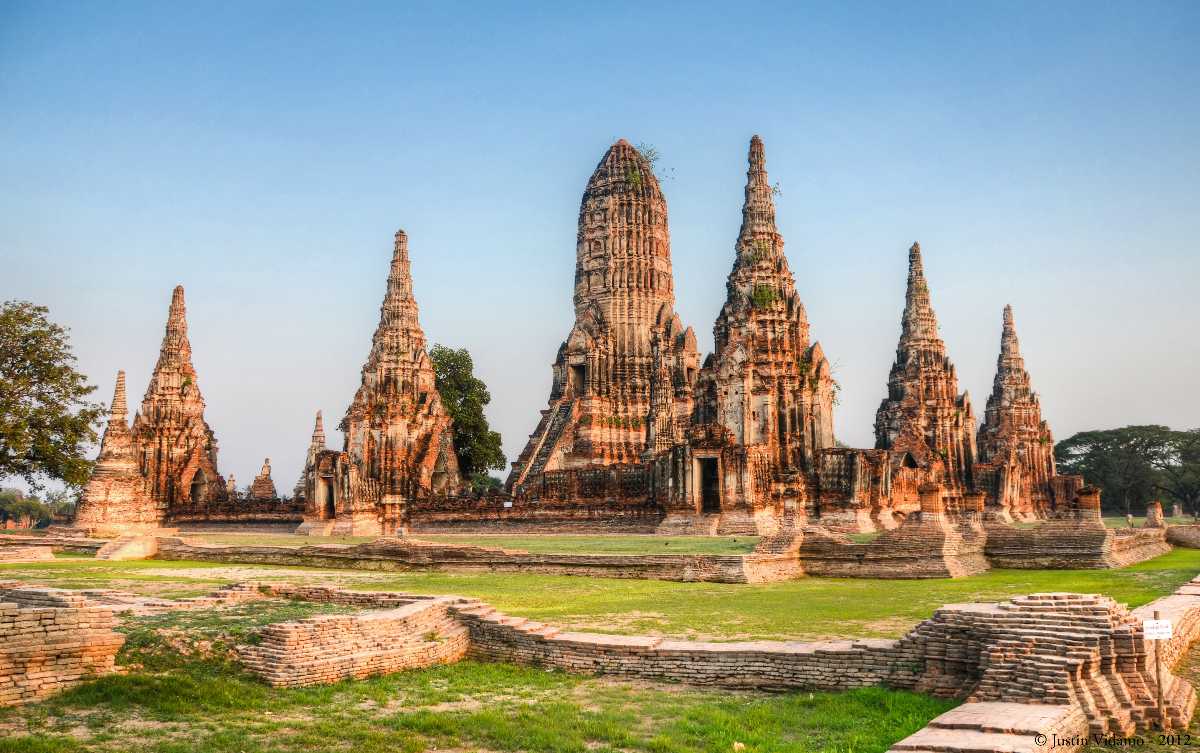 For someone who loves riding along with histories of the ancient past, this is just the ideal spot. This 75kms ride will take you along the ancient capital of Siam, with beautiful ancient temples and structures dating back to the 14th century. Surrounded by lush greenery, farmland, rural Thai settlements, you will love riding along this route as if cycling through history and waving to the enthusiastic locals, who might even offer you a delicious Thai meal at their huts. 
Location: Khlong Tho Road, Ayutthaya, Thailand
Difficulty level: Medium
Best Time to Cycle in Thailand
The best time to plan your trip is from November till around mid-April.
Cooler Months
End of October marks the end of monsoons, and the weather starts to become more relaxed.
Hotter Months
Around mid-April falls the Thai New Year, bringing along with it some of the hottest months of the year. The temperature can rise as high as 40 degrees Celsius along with high humidity levels.
Monsoons
Summers are followed by the rainy season, which causes floods in many parts of Thailand, and thus, might not be suitable for cycling.
Bicycle Renting Costs
There are dozens of shops in Thailand, which rent out bikes and thus, renting a cycle is extremely affordable. It might vary according to the condition of the bicycle. Affordability of bicycles is one reason why more and more tourists nowadays are willing to explore the cities on cycles.
Average Price Per Day: THB 150 
Bicycle Rentals in Thailand
Here's a list of few bicycle stores you can go to for renting a cycle
1. Amorn Bicycle
Address: 2/1 Soi Ramkhamhaeng 167, Khwaeng Saphan Sung,
Khet Saphan Sung, Bangkok 10240
Contact: 029-170-652, 029-172-415
2.  Bike Center Bangkok, Nava Bike Co., Ltd.
Address: 80/6 Moo 1 Rama 2 Road, Khwaeng Tha Kham,
Khet Bang Khun Thian, Bangkok 10150
Contact: 086-231-1110, 028-984-455
3. Bok Bok Bike
Address: 662 Krung Kasem Road, Khwaeng Wat Sommanat,
Khet Prom Prap Sattru Phai, Bangkok 10100
Contact: 087-682-2236
4.   Lannaroads Cycling
Address: 39/7-8, Ratchamankha Road, Phra Sing,
Muang, Chiang Mai, Chiang Mai 50000, Thailand
Contact: +66 (0) 53207091
5.Siam Bike Tours
Address: Boat Avenue 21/9 Lagoon Road
Choeng Thale, Phuket, Thailand
Contact:+66(0)76-324211
6.Crazy Cycle
Address: 204 Lat Phrao 71, Sukhonthasawat Road, Khwaeng Lat Phrao,
Khet Lat Phrao Bangkok 10230
Contact: 029-078-403, 086-518-1737
7.Central Bike Co., Ltd
Address: 886 Soi 43 Rama 2 Road, Khwaeng Bang Mot,
Khet Chom Thong Bangkok 10150
Contact: 085-098-0777
Best Thai Cycling Tour Agencies

You can always get hold of a good map and follow these routes. If you are travelling solo. However, if you are not confident enough to follow the plan, no need to worry. There are several cycling tour packages offered by different companies, which have private tour guides to take you through the best routes. Here are few tour agencies you can refer to for planning a cycling trip in Thailand-           
1. Thailand Cycle Tours
Established in 2013 by an ex-national tour cyclist from Luxembourg, Thailand Cycle Tours have taken many enthusiastic cyclists across Thailand. The company conducts a single day as well as multi-day tours.
Contact:www.thailandcycletours.com
             [email protected]
2. Spiceroads Cycling
Ever since 1995, Spiceroads has been offering different types of tours based on difficulty level and has established quite a name in these years.
Contact:www.spiceroads.com
             [email protected]
3. Lannaroads Cycling
Run by a passionate cyclist from Italy, Lannaroads Cycling offers exciting packages on all days of the week.
Contact:www.lannaroads.com
            [email protected]
4. Art of Bicycle Trips
A renowned cycling tour operating company all across South East Asia, Art of Bicycle Trips provides carefully designed itineraries according to their client's preferences.
Contact:www.artofbicycletrips.com
            [email protected]
Things to Remember While Cycling in Thailand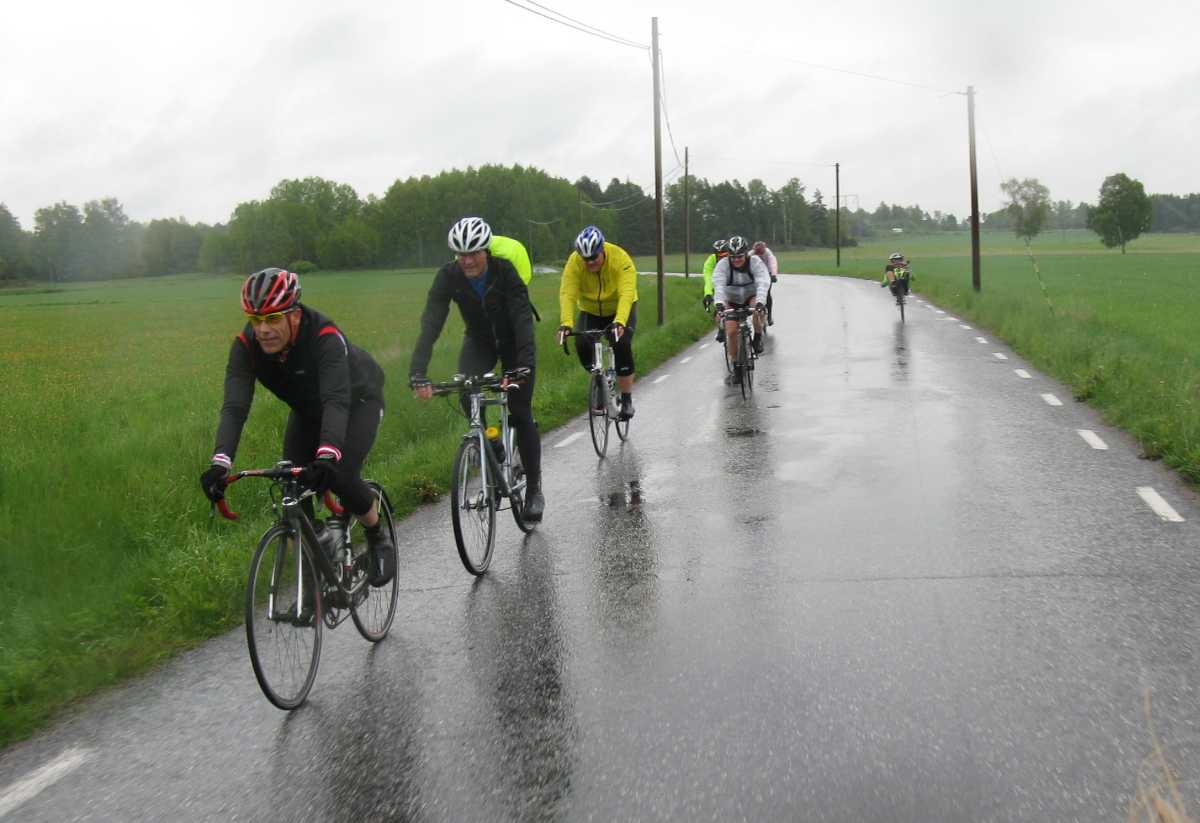 1.Prepare yourselves for extreme situations

This journey is going to be a gruelling one. In Thailand, the temperature can go as high as 40 degrees in extreme cases, with humidity level somewhere around 70% on an average. With your helmets on, this can head to a severe problem of overheating. Best way to avoid this is to start early so that you can avoid the heat.  However, if not an early bird, you can put on a hydration pack on your back and sip water throughout your journey.
2
.
Beware of highway creatures

Highways can be scary sometimes, especially when you're cycling in Thailand, all alone. Wild dogs are spotted frequently on the highways, and they love chasing cycles. The only way to get past this is to peddle as fast as you can until these creatures give up.
3. Don't overpack

A day before your trip, make sure you make a list of essentials and carry only those.  Essentials include -proper hydration rain jacket, a map, a puncture repair kit and a first aid kit, among others. While cycling in Thailand, you need not carry heavy food items. There are plenty of local food options available on the routes.
4. Stay hydrated throughout

Many people ignore this point due to their enthusiasm during the trip; however, remember to hydrate yourself throughout the journey. Cycling in Thailand especially can be very tiresome due to its weather and hence keeping yourself hydrated is the wisest thing to do.
5. Know your routes properly

Research well before planning a cycling trip and the courses listed above can be of great help. Never hesitate to ask locals if you feel you have lost the way. They are always willing to help and can guide you well.
Thailand is an ideal destination for cyclists due to its diverse terrains. Be it the rocky mountains, dense jungles, or amidst the lush greenery, cycling in Thailand is bound to give you the rush. If you're planning a visit to Thailand anytime soon, do consider cycling around the cities instead of taking the usual modes of transportation, to experience authentic Thailand at its best!