Need an adrenaline hit? Looking for something exciting to do? You don't need to look any further; Bungee Jumping is the perfect answer. Jumping from a high point with a belt tied around your waist to pull you back will give you a rush like nothing else. Even though the whole thing lasts for just a few minutes, it leaves you with memories worth regaling for a lifetime. Thailand has some excellent spots to have this exhilarating experience. The nation has it all, vibrant culture, breathtaking landscapes and now, adventure with bungee jumping in Thailand!
Read on to find out about the best operators for bungee jumping in Thailand.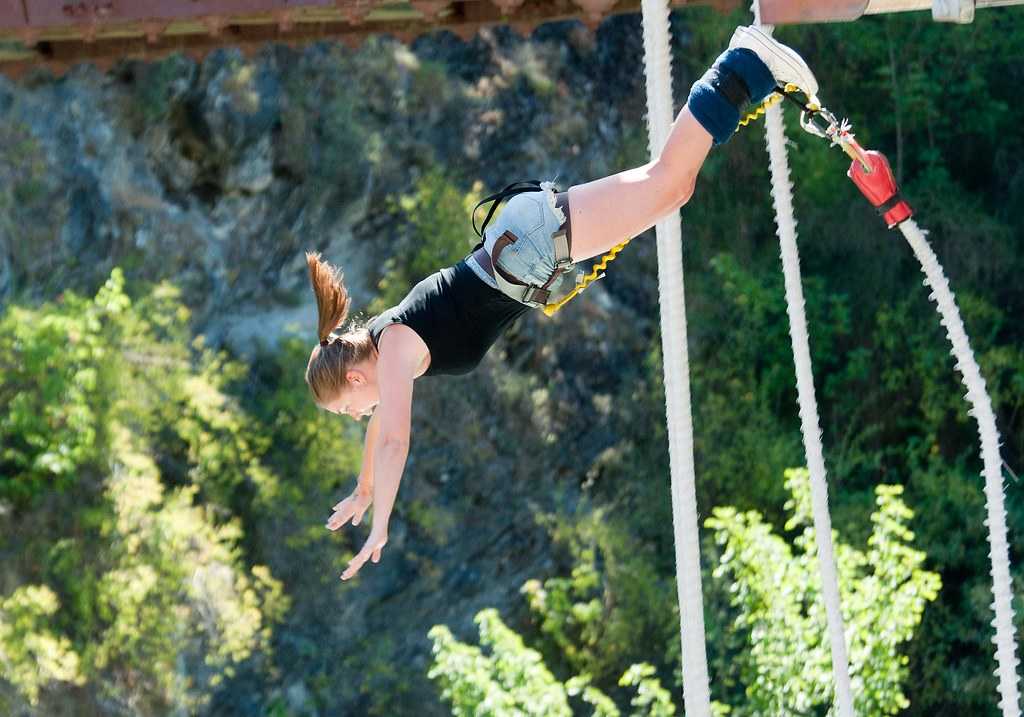 A city on the eastern Gulf coast of Thailand, this is the highest bungee jumping spot in Thailand at the height of 60 metres. The view from the top is just amazing as one can see the whole city. Located only 150 km from
Bangkok
, one can easily reach Pattaya through well-connected highways.
Xbungy has been an operator for bungee jumping in Thailand since 1989 and are renowned for their safety processes. They are certified by SANZ ( Standards Association of
New Zealand
). You get a certificate of courage and photos and videos of the jump taken on a Go-Pro camera which can be purchased after the jump. Located on Threppasitt road in between Pattaya and Jomtien centre, they provide pick up and drop off services from your hotel in Pattaya.
Price: The cost for bungee jumping is THB 2500, this includes a free t-shirt as well, and one can pay on reaching the place. Visit their official website pattayabungy.com for more information and to book tickets.


Cancellation: No charges if you cancel a week before your scheduled jump. If closer than a week, you will have to pay a small cancellation fee.
Address: 248/10, 9 Bang Lamung District, Chon Buri
Timings: 10 AM - 7 PM
Things to keep in mind: They ensure your safety by not allowing you to jump if you have a medical condition, more than 150 kgs of weight or less than 35 kg.
2. Phuket Jungle Bungy Jump, Phuket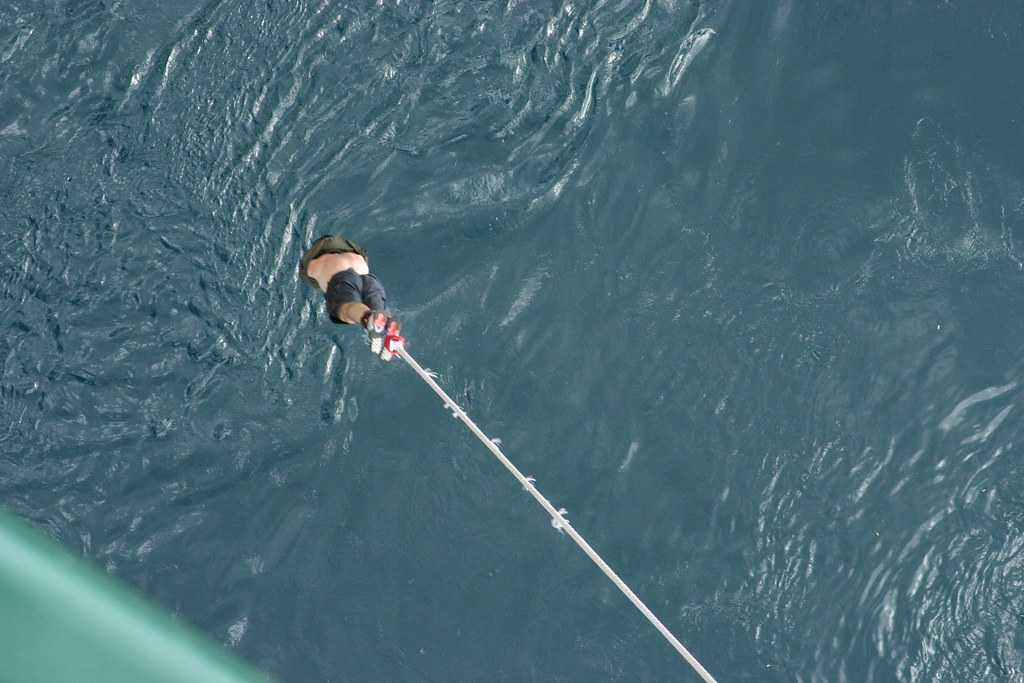 Located on Phuket island, the closest Airport to this bungee jumping spot is
Phuket International Airport
. One can also reach here by road as there are regular buses from Bangkok. It has the second-highest bungee jumping point in Thailand at a height of 50m above the ground.
This operator for bungee jumping in Thailand is in Kathu village which is only 5km away from Patong city centre, this operator is very accessible to those who want a quick dose of adrenaline. One can make a booking with them online or on call. The price will increase if you want videos or photos as well. The serene lake below the bungee jumping spot adds to its picturesque beauty as well as the thrill of the jump. Run by professionals from the land of bungee jumping, i.e. New Zealand. It certified by the SANZ (Standards Association of New Zealand). They also provide pick up and drop off services as well.
Price: The price starts at THB 2200 = USD 71
Address: Kathu, Kathu District, Phuket
Timings: 9 AM - 6 PM, but they do not conduct jumps after 5:30 PM.
3. Samui Bungy Jump, Koh Samui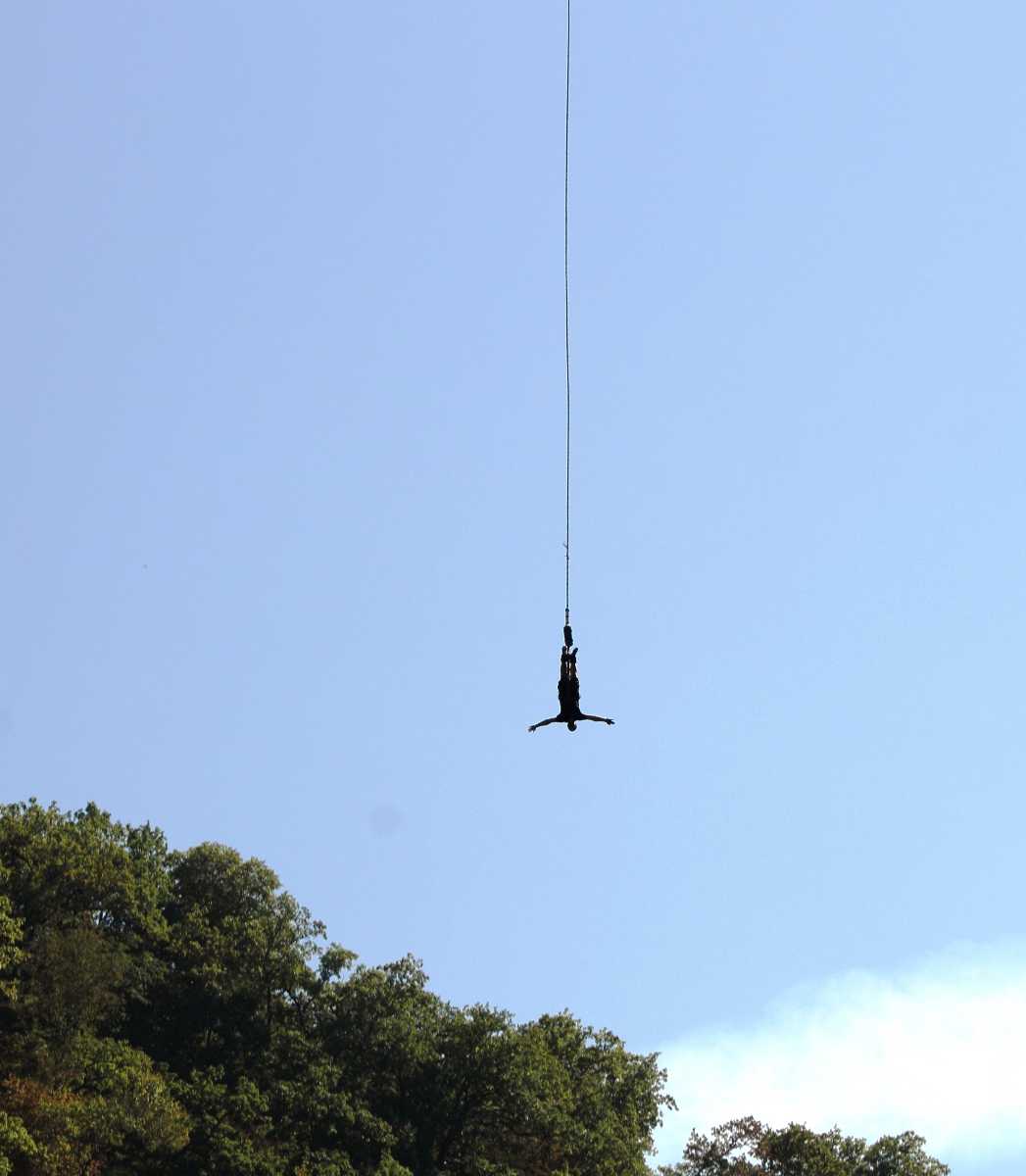 Located off the coast of the mainland in the Gulf of Thailand. You can either fly directly to Koh Samui or go via
Surat Thani
and then take a ferry to Koh Samui, the second option being cheaper but is more time-consuming. Chaweng, a beach on the east coast of Koh Samui is another spot to try bungee jumping in Thailand.
This place has been around since 2001 and run by people of English origin. Located minutes away from
Chaweng beach
, it is nestled between the Reggae Pub and EasyKart on Soi Reggae road. A t-shirt and beer are complimentary. One can request their pickup and return services while booking. Their lingua franca is English, and they also hold a 100% safety record. They also provide an option between a dip in their swimming pool below or a dry jump without immersion in the pool.
Price: The price for a jump is THB 1,500 per person which has to be paid in advance through online payment methods.
Address: 3/130 Moo 2. Soi Reggae, Chaweng, Surat Thani 84320, Thailand.
Things to keep in mind: They have a weight limit of more than 100kg and less than 42kg. In case one has a problem in conversing in English, they can book with the help of their hotel or third-party websites such as activityfan.com.
4. Chiang Mai X Centre, Chiang Mai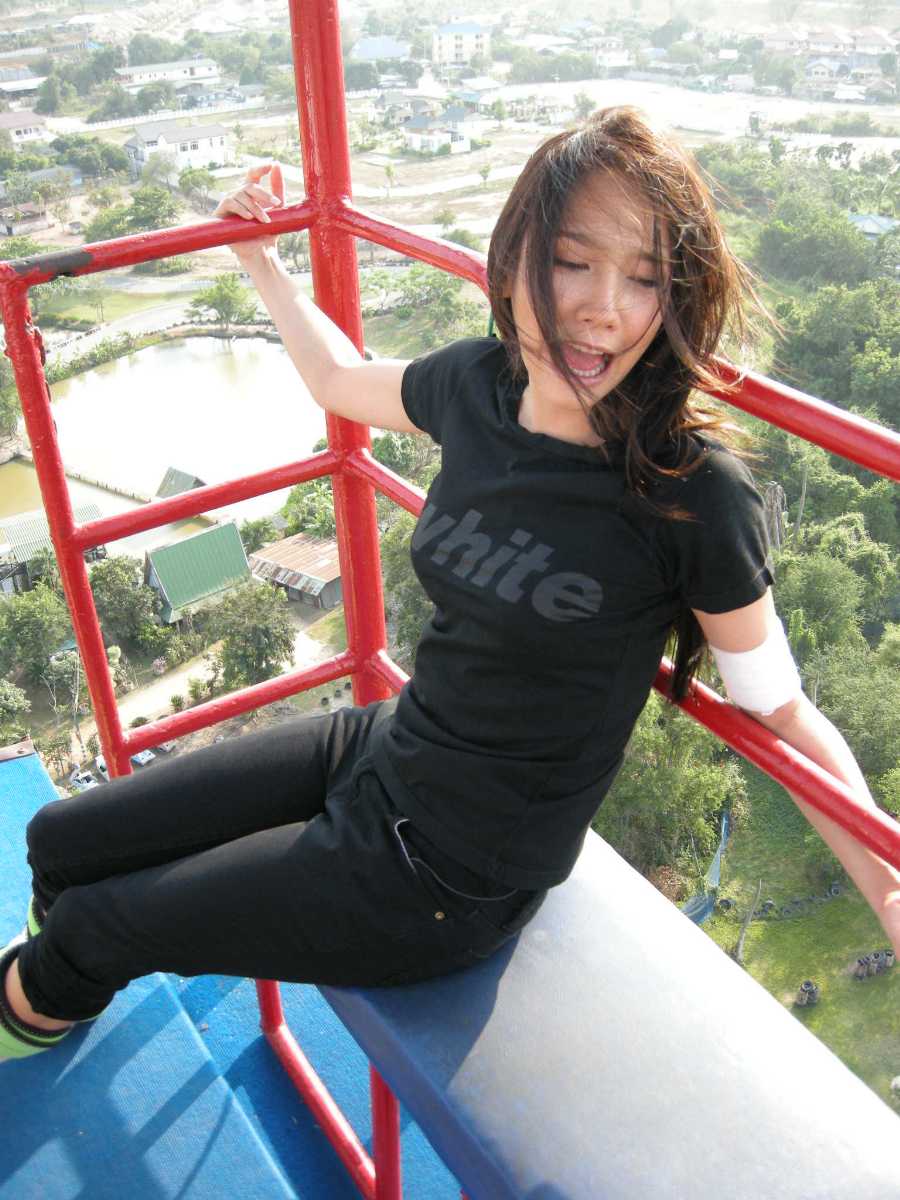 A favourite place among tourists, this place has many attractions such as
Wat Chedi Luang
having its
international airport Chiang Mai
is easy to reach. Another thing which you can add to your itinerary for Chiang Mai is bungee jumping.
Chiang Mi X Centre is a sports activity centre offers exciting activities such as motorcycling, paintballing and rolling downhill in Zorb balls. It has yet another bungee jump at the height of 50 m in Thailand and has SANZ certified instructors. Located in the forest setting of Mai Rim valley it is only 25 minutes ride from Chiang Mai city centre. They are open from 9 AM to 6 PM. The sight of Chiang Mai from the top is beautiful enough to have this experience added to your Thailand itinerary, add to that the thrill and exhilaration of bungee jumping and you will have some fantastic memories to look back on. They also provide you with certificate, insurance and also pick up and return services from your hotel. They also have a bar and restaurant in their centre where you can relax with your friends.
Price: The price for a jump ranges between THB 2000 and THB 3000 based on whether you wish to take photographs and videos or not.
Address: 816, 1 Rim Tai, Amphoe Mae Rim, Chang Wat Chiang Mai.
Timings: 9:00 AM - 6:00 PM
Tips to Remember While Bungee Jumping
1. Insurance:
Make sure that the services you are registering with provides you with insurance.
2. Medical Conditions:
There are some medical conditions which do not allow you to Bungee Jump. If you are pregnant or have suffered from some neck, back or spinal injuries, then you will not be able to jump. Heart patients will not be allowed to jump. In case you have issues such as high blood pressure, epilepsy, asthma or eye injury, it is advised to consult a doctor before jumping. Furthermore, if you have consumed drugs or alcohol, you will not be allowed to take the jump.
Moreover, your weight should be more than 35kgs and less than 150kgs.
3. Know Before You Go:
In case you are not sure whether you want to jump or not, it is suggested to go to the centre and see the process for yourself before booking as they will not refund you if you back out at the last moment. Moreover, it so happens that they are usually able to accommodate you for a jump on the same day, but you might have to wait.
4. Equipment Ready:
The centre will provide all the required equipment you are going to and do make sure that it is in excellent condition as it is a matter of life and death.
Bungee jumping in Thailand can be an exhilarating experience which you can take back along with the other amazing memories from this place. Just take a deep breath and a leap of faith!