Surfing in Thailand wasn't popular until the 1990s. Thailand has slowly gained popularity in recent years to become a fantastic location for budding as well as professional surfers to hit the water and catch some waves. Best of all, it sees far fewer crowds than popular locations which means the entire beach can be yours! Earlier, its beaches were known for their beauty and not their waves. You can understand why - islands like Koh Samui and Koh Phangan on the Gulf of Thailand have consistently flat waves that are ideal for swimming alone. But if you were to move to the other side of the mainland facing the Andaman Sea, it's a different story. Sumatra and the Nicobar Islands may block some of the southern waves that make their way to Thailand, but you'll still find your fair share of swells that are perfect for surfing. 
Best Beaches for Surfing in Thailand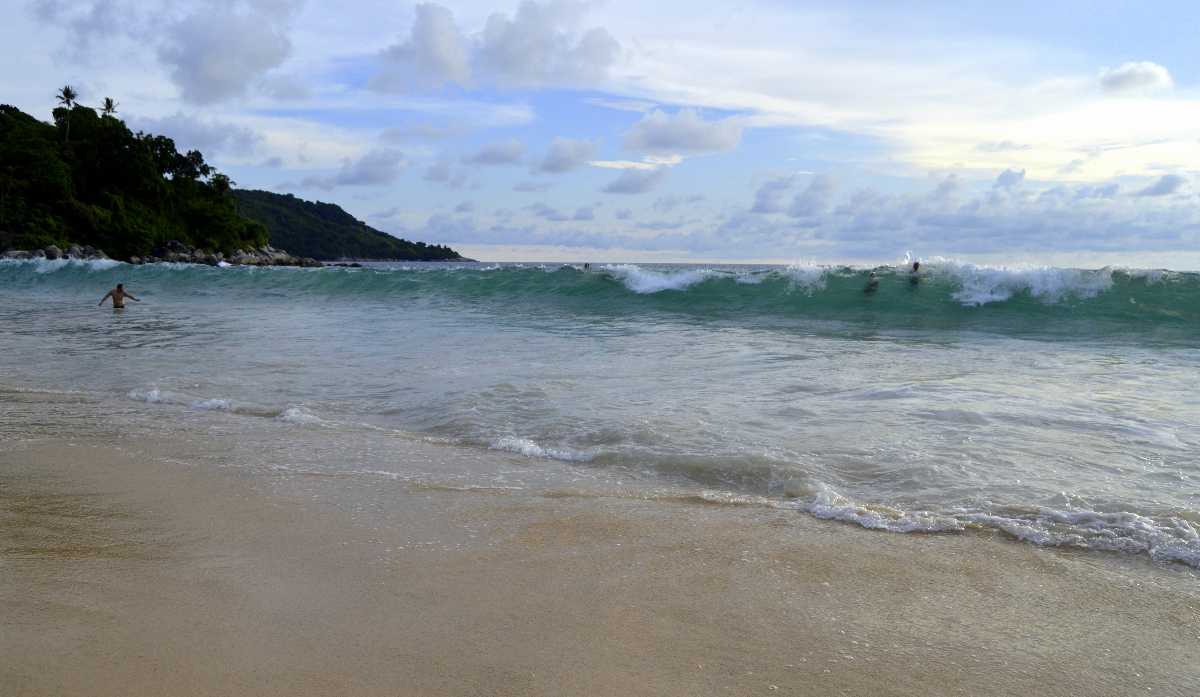 Kata Beach is the most famous Surfing beach among all of Phuket's Beaches. Kata Beach is known to be the epicentre of surfing culture in Thailand where you can find surf bars, surf schools, rental shops and a new artificial surf park. It hosts the annual Phuket Surfing Contest which has had significant organisers such as Quiksilver. This typically takes place during September in peak surfing season. Surfers from around the world travel to Indonesia to compete in this international extreme sports event for a cash prize of more than THB 100,000.
Surfer Level: All

Coast Length: 1500m

Wave height: 2m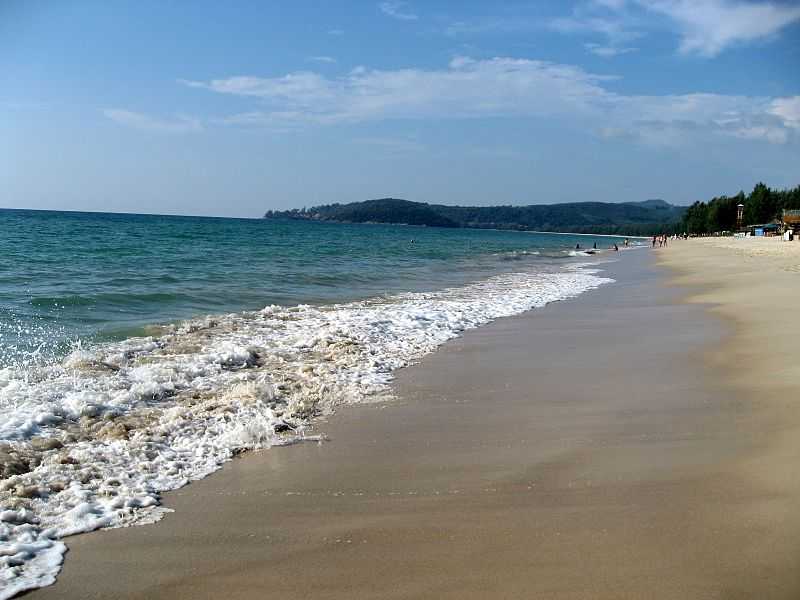 Bang Tao Beach is a pretty long beach that offers decent surf challenges to its intermediate surfer crowds. The central stretch of the Bang Tao Beach has smaller but rideable waves. The north of the beach gets bigger waves due to better exposure to the winds. This exciting part of Bang tao is also relatively difficult and unpredictable due to the shifting sandbanks.
Surfer Level: Intermediate

Coast Length: 6000m

Wave height: 3m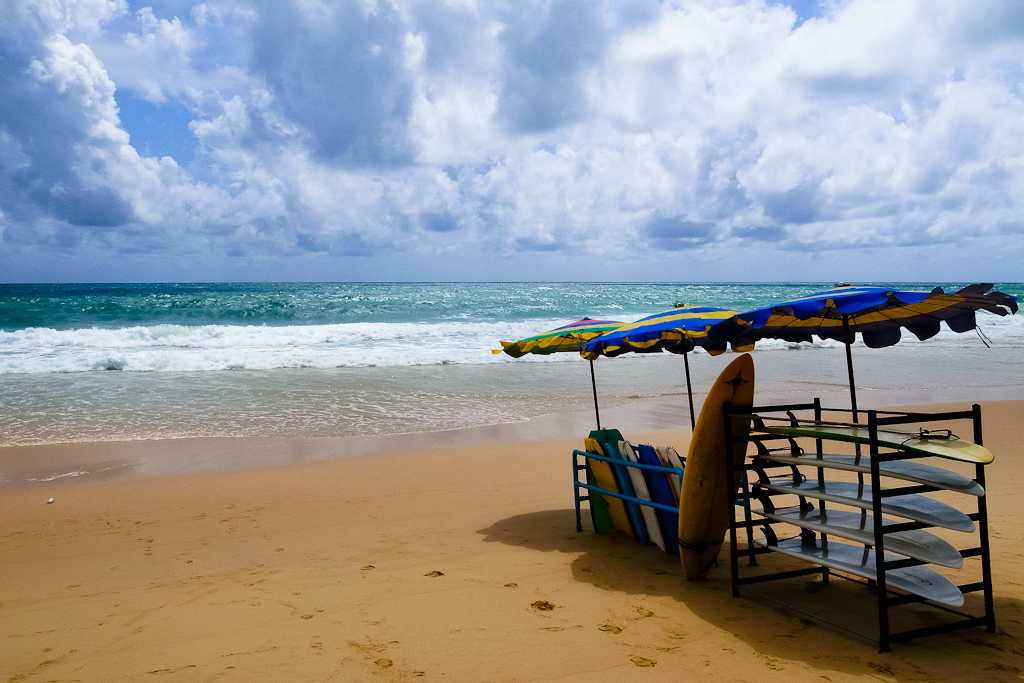 Surin Beach presents its Professional surfers with great waves during the high tides and mid to low tides. The mid portion of Surin Beach has a bunch of large rocks. It is hard to guess the wave breaks in the northern part of the shore of Surin Beach. The northern point happens to be fatal for inexperienced Swimmers. Surin Beach was even included in the World's 50 Best Surf Spots by CNN Travel. In recent years, it's become famous for bodyboarding or boogie boarding.
Surfer Level: Professional

Coast Length: 800m

Wave height: 2m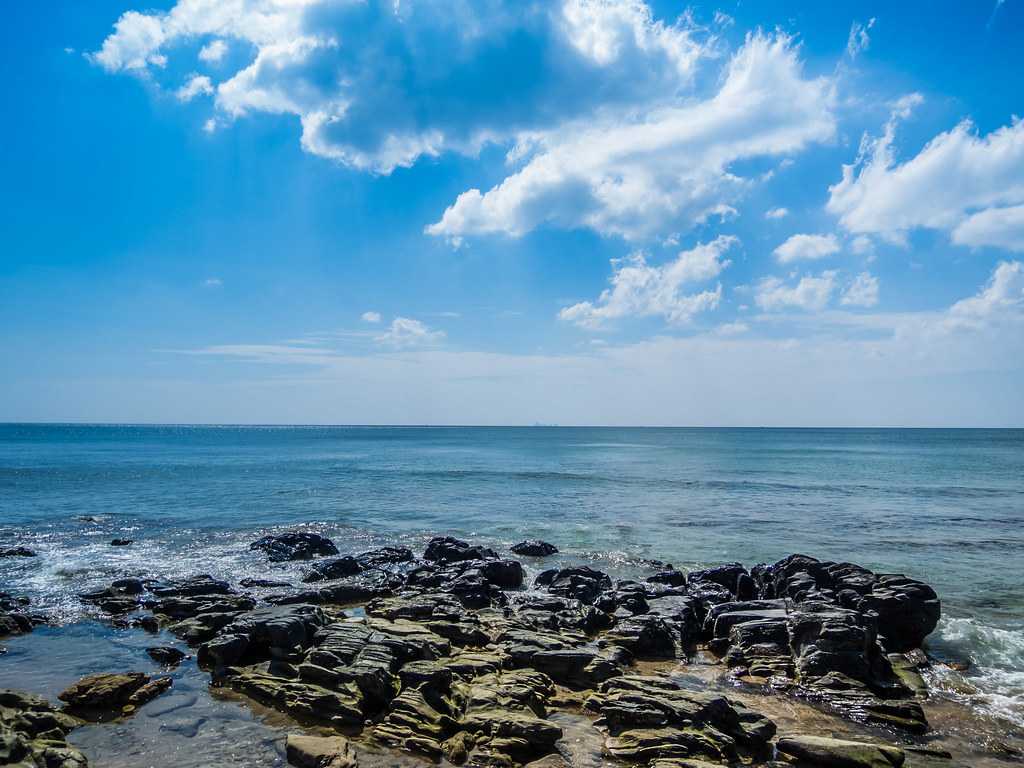 For those willing to make the journey, the island of Koh Lanta is located nearly 250 kilometres away from Phuket in the Andaman Sea. Unlike Phuket's waves that are blocked by Sumatra, Koh Lanta sees great swells that promise a good ride. Unfortunately, these waves are less consistent, so it's a waiting game. The beach of Klong Dao on the island is a 2 kilometre stretch with a shallow bottom that makes it perfect for beginner surfers and long-boarders too. The best time to surf in Koh Lanta is the months of June and July.
Surfer Level: Beginner to Intermediate

Coast Length: 2000

Wave height: 2m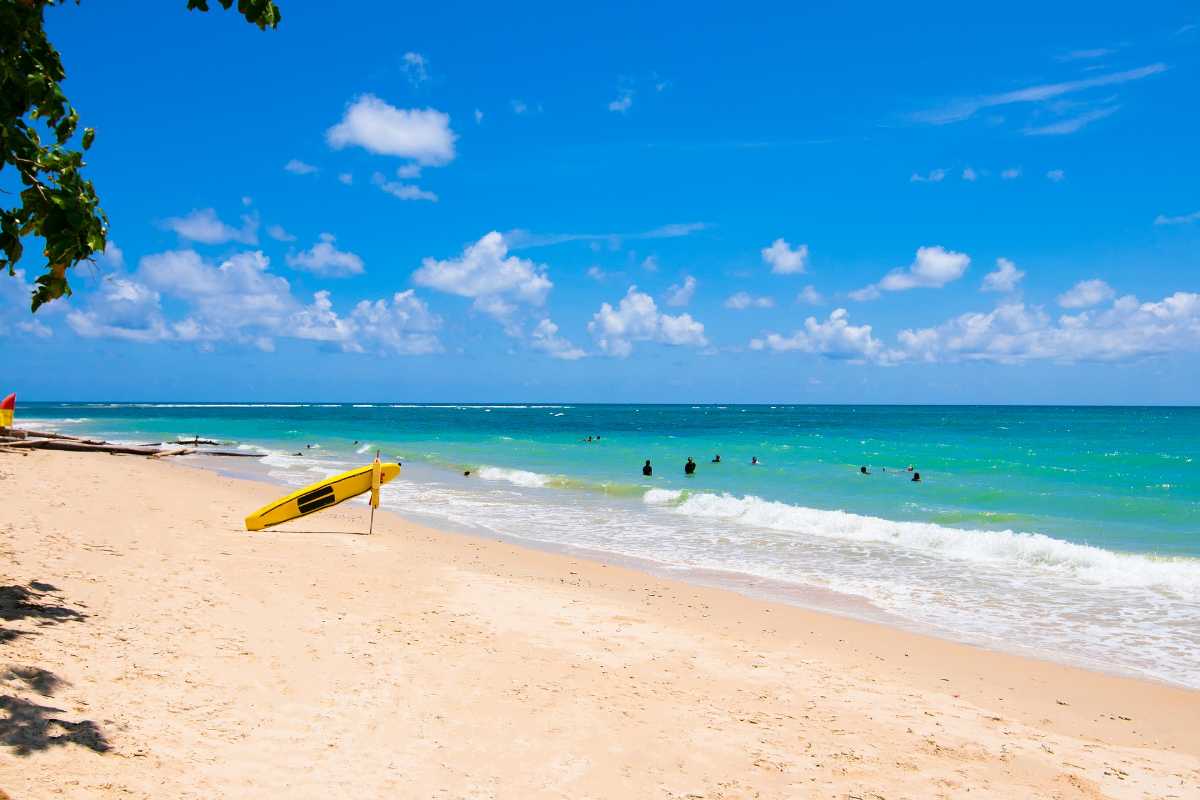 Pansea Beach is a small secluded beach between the Bang Tao and Surin Beaches, turning out to be an excellent spot for Professional Surfers and a well known Left-Hand break. Despite being one of the smallest beaches of Thailand, waves in Pansea get pretty fast till they reach reef. It is a must visit spot kept secret for the best of surfers to enjoy.
Surfer Level: Professional
Coast Length: 250m
Wave height: 2m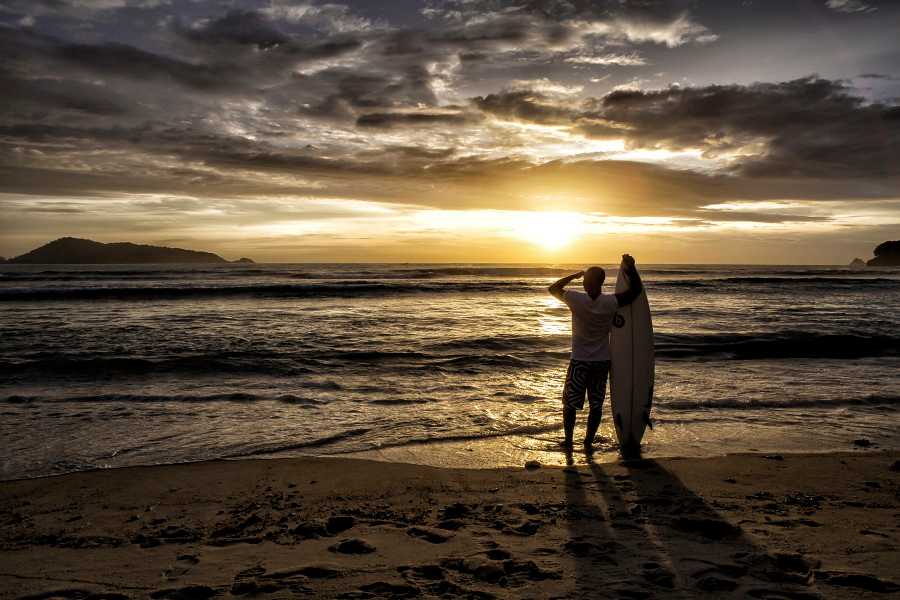 Kalim beach is another great place for Pro Surfers to make the most out of the waves. This right-hand reef break has a shoreline of just 100m and has a shallow reef making it considerably dangerous. The Kalim Reef Surfers organise the Kalik Surf Contest along the beach every year which grabs great attention.
Surfer Level: Professional

Coast Length: 100m

Wave height: 3m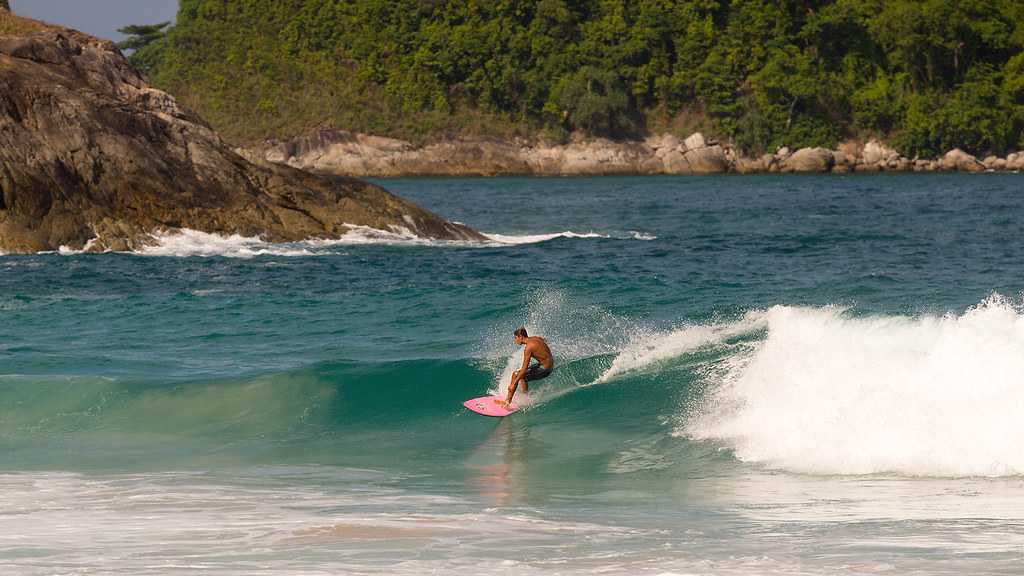 Nai Harn Beach is one of the favourite places for some Professional Surfers as the beach is not too crowded and providing enough water for the surfers to play on. The southern end of Nai Harn beach has a permanent sandbank that offers pretty fast wave rides in the smallest of swells. The northern end has a deathly break that is taken up by Professional Surfers.
Surfer Level: Professional
Coast Length: 660m
Wave height: 3m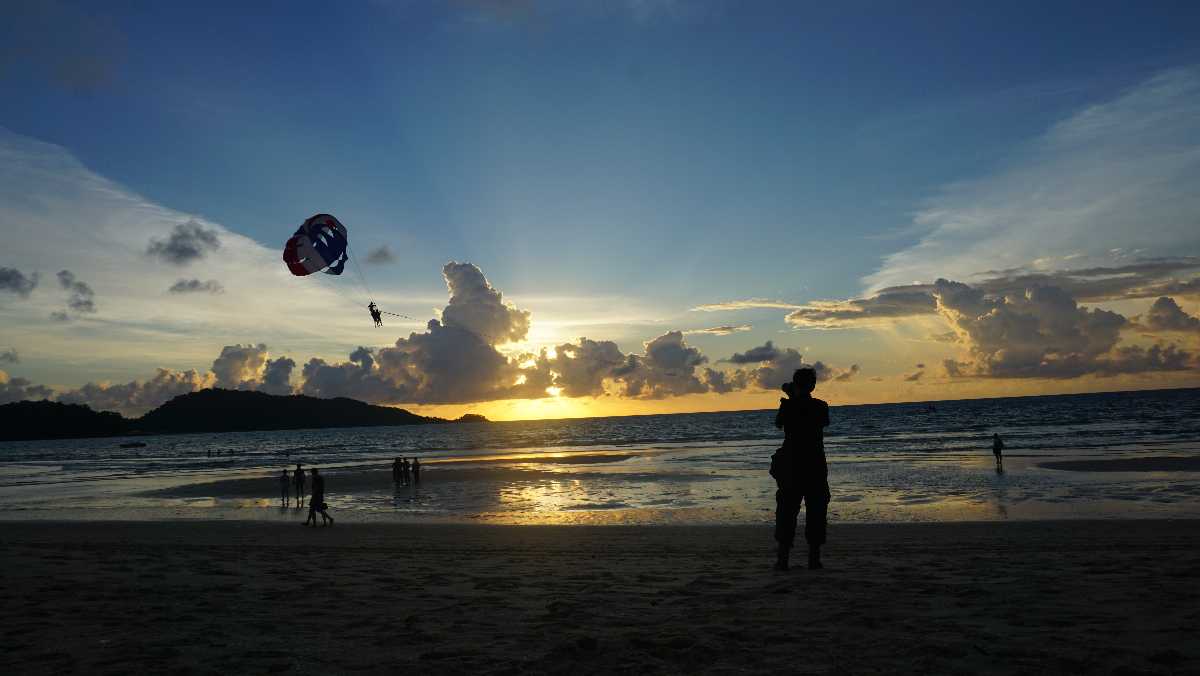 Kamala Beach is yet another place that gives a great surfing experience. Mostly a comfortable place for intermediate level surfers, the north end of Kamala Beach provides a decent challenge with a hard, reef point break. The most exciting time of the year is when Kamala Go Surfing Challenge is organised by the local Kamala Go Surfing Club. South end of Kamala Beach is a great place for kids to learn Surfing.
Surfer Level: Intermediate

Coast Length: 2100m

Wave heights: 1m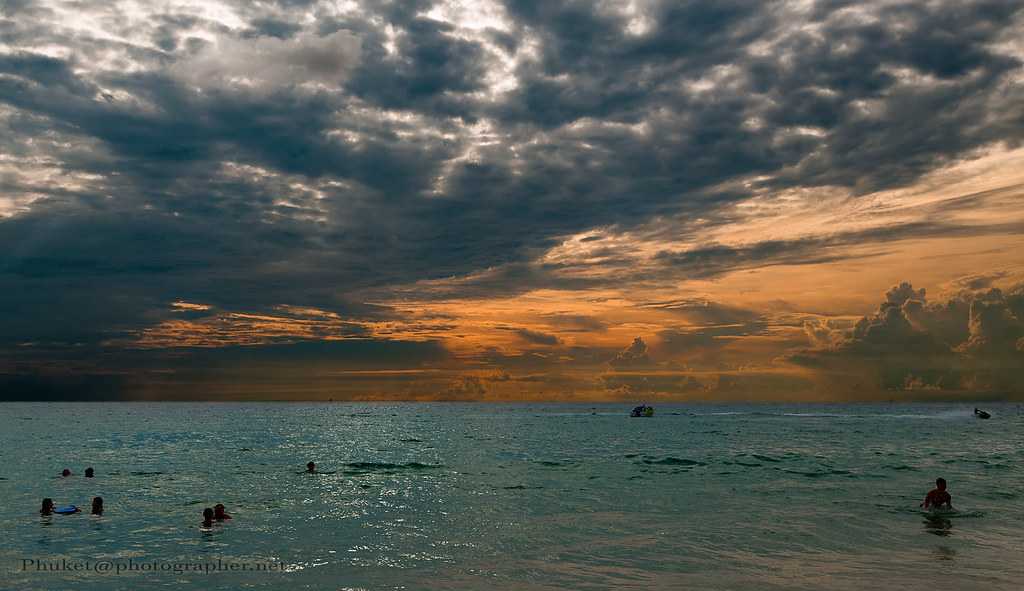 Kata Noi Beach is a great place for beginners in Surfing as the waves that hit the shore of Kata Noi are short in height. Surfers can find good waves to ride off the northern point of the beach. The Beach is also known for relaxing on the white sands after surfing.
Surfer Level: Beginner
Coast Length: 700m
Wave height: 2m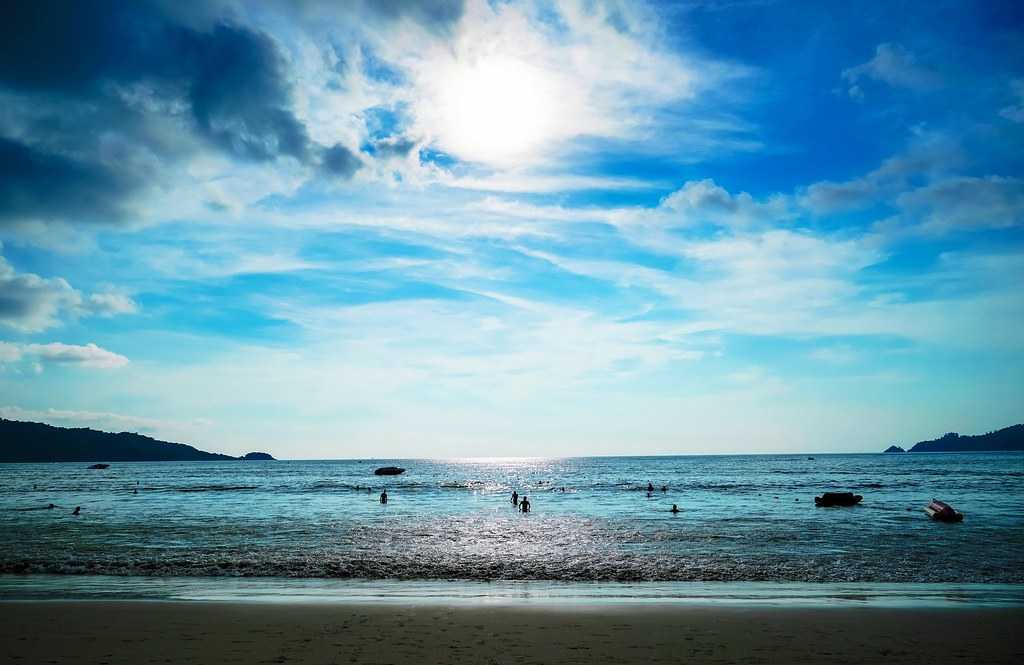 Patong Beach is a heaven for beginner surfers with good short height waves with a nice wind. The best spot of the Patong beach would be towards the north end and the waves here are predictable compared to Kata Noi.
Surfer Level: Beginner

Coast Length: 2850m

Wave height: 1.5m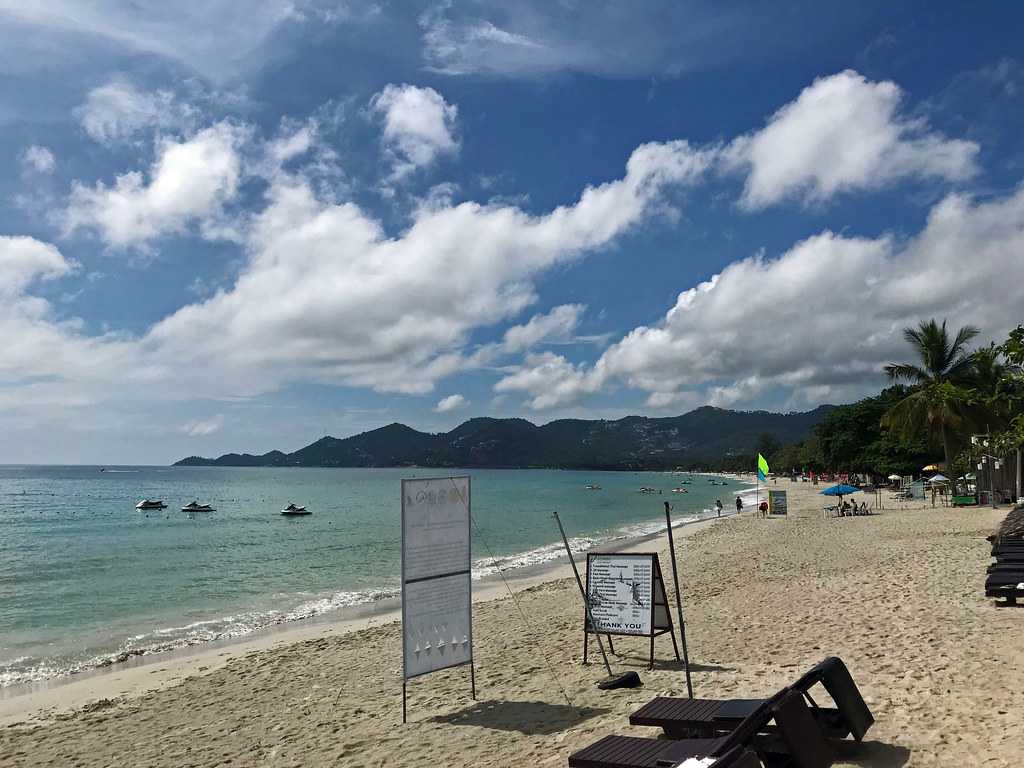 The most popular and the only beach for surfing along the shores of the Gulf of Thailand is Chaweng Beach. This Beach in Koh Samui has some decent board rental shops and kind people who welcome you to enjoy the calm beaches and give you a mini-tour. The beach is shallow and the long left reef break is rare to be ridden.
Surfer Level: Intermediate to Professional

Coast Length: 7000m

Wave height: 1m
Best Time for Surfing in Thailand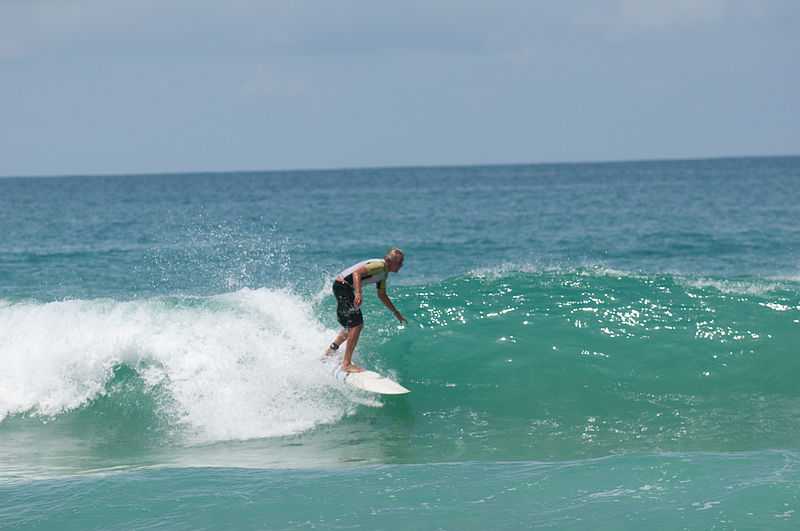 The best waves are observed in May and November that isn't peak tourist season in Thailand. When the monsoon season begins in May, tourist season ends and most islands are desolate. This means that surfers can travel to Thailand at lower prices than most of the year and enjoy the beach without any crowds. With fewer crowds, there's a lesser chance of colliding with people in the water.  There's frequent rainfall,  every day and the beach becomes unfriendly to swimmers. By June, the waves are warm and consistent, rising up to 3 metres (9 feet) in height. This is when the island fills up with the surfing crowd eager to conquer these waves. The surf season in Thailand lasts from June till October.

It's considered the least dangerous locations to surf because the sea-beds are sandy. Unlike other surfing locations that have reefs or rocky areas, Thailand's sandy shores assure lesser chances of injuries. The marine life is friendly and there's little chance of encountering any stingrays, sharks or jellyfish in these waters.
Cost for Surfing in Thailand
If you're interested in learning to surf, then Thailand is a great place to try it out. There are plenty of surf schools and instructors who are happy to teach you and a surf culture that you'll enjoy being a part of. Most instructors charge around THB 800 per hour while renting a surfboard costs around THB 500 a day, though these prices vary between companies. Most Thai beaches have calmer sections along with trickier parts to challenge you as a surfer, and once you've gained confidence and skill with enough training, you can move onto other parts of the island. The significant part about Thailand's beaches is that there's something on offer for every type of surfer.
While Thailand may not be a location to visit solely for its surfing opportunities, it's a beautiful location to check out surfing, especially for beginners. The sport has gained popularity in the country over the last two decades, and with international surfing competitions being held there, it's gaining international recognition as an upcoming surfer's hub. Why not give it a try?