Three-fourth of
Thailand
's tourism revenue is earned from Indian tourists as the country is one of India's favourite holiday destinations. Proximity and multiplicity of places make it a thriving holiday spot. But there are recurrent questions that not just Indians but most people travelling to Thailand have and it's natural to have these queries given that it's a foreign country.
So here we answer a couple of FAQs that we've answered for your Thailand queries!
1. Should I Take Cash or Debit/Credit Card to Thailand?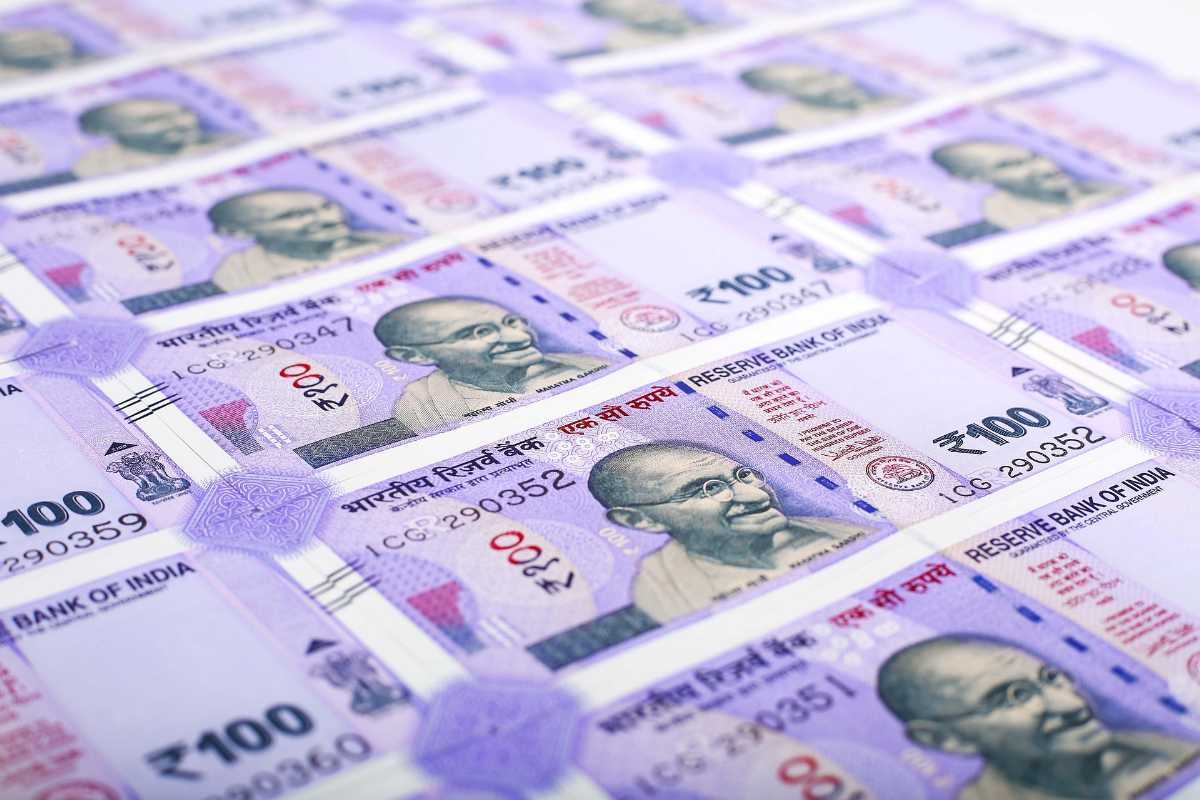 Street shopping, vendors and local markets accept cash. Restaurants, hotels and cafes accept both Visa and MasterCard. However, it is recommended to keep more cash handy regardless of carrying a credit card or not.
2. What Is Thailand's Visa Policy? How Does The Visa on Arrival Work Here?
It is not mandatory to have a Visa beforehand for Indian citizens. One can get a Visa on arrival at the airports. VIP lines charge TBH 200 per person otherwise Visa on arrival is free. At the airport, one has to fill out the Visa form and stick a 40mm x 60mm photograph and then proceed to the queue. Getting a Visa on arrival might take a while so stay patient.
Read more on Thailand's Visa on Arrival Policy 
here.
3. Will I Get Vegetarian Food in Thailand?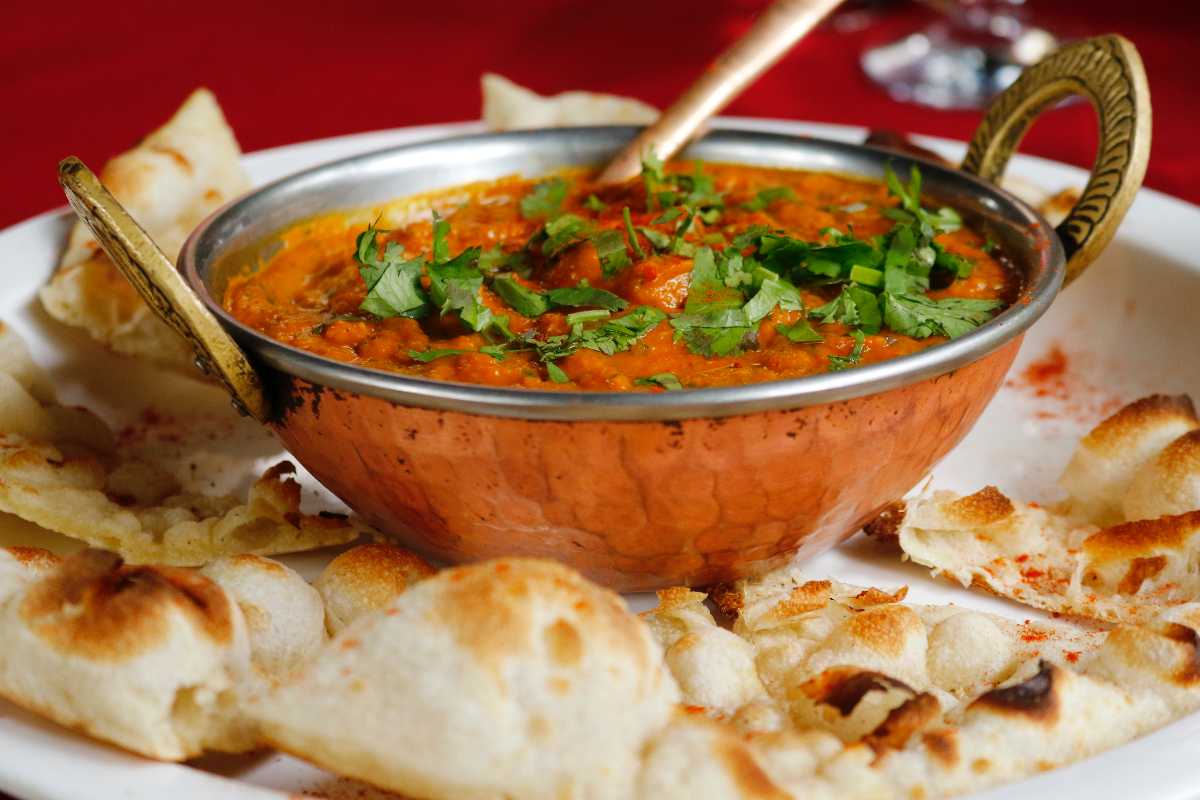 Yes vegetarian options and eateries are available in Thailand. Some
Bangkok
,
Phuket
,
Pattaya
streets are dominated by Indian restaurants so do your research before you hit-up your destination. Use the word "mang sa wirat" which is the loose translation of vegetarian in case the restaurant does not understand English. "Jay" translates to being vegan.
4. How Much Cash Is Sufficient Per Day in Thailand?
One needs a minimum of TBH 800-1000 per day which includes staying, eating and other essentials which are relatively cheaper than other countries.
5. What's The Weather Like in Thailand?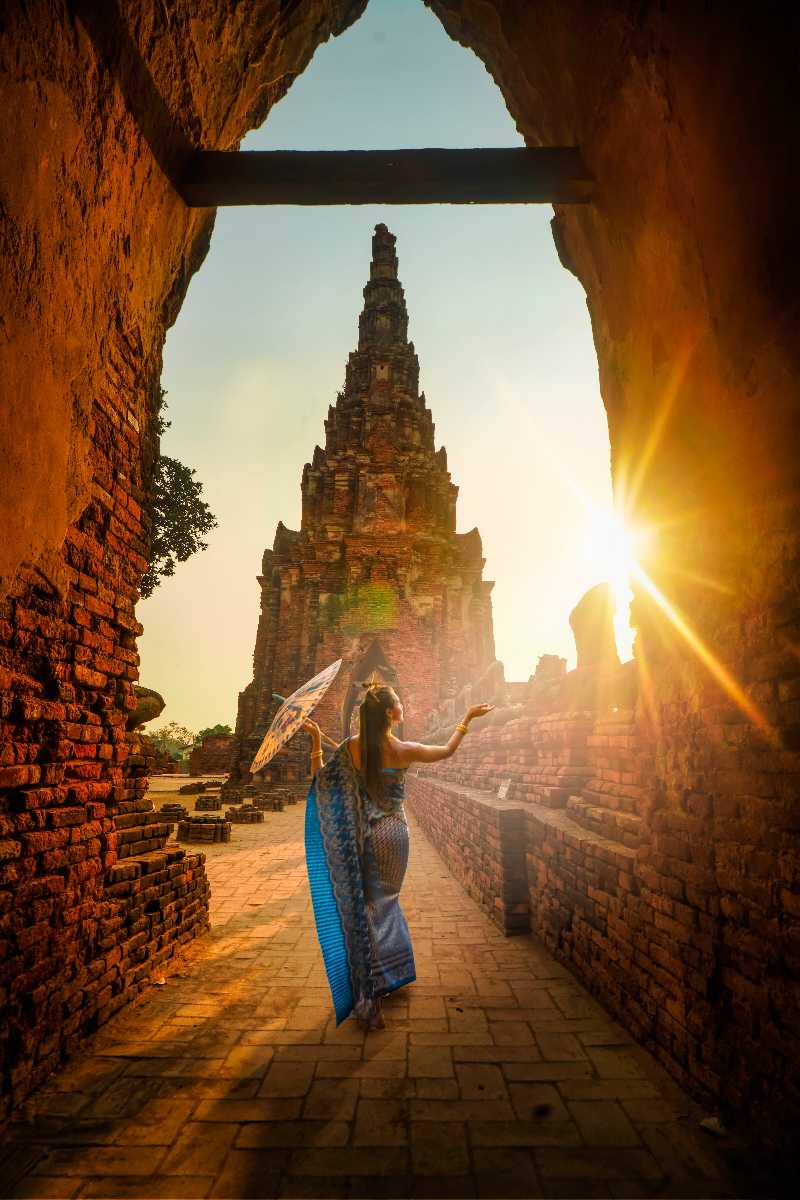 April and May are the hottest months of the year in Thailand. The most pleasant time of the year on the west coast of Thailand is from November until March. The monsoon starts to kick in from May to Mid-October on the west coast. The climate in these regions varies significantly throughout the year. December onwards until March would provide the ideal conditions for tourists hence making it the best time to visit the Gulf of Thailand.
6. How To Stay Safe in Thailand?
Avoid flashing your cash in public to avoid pickpocketers to catch sight of your money and then you.
Keep documents handy in case of emergencies. Don't give away your passport as a deposit to anyone in Thailand. Hand over a xerox if necessary.
Divide your cash options. Don't just carry a car or just cash. You should be having a backup in case of unforeseen circumstances.
Have some contacts in Thailand- a friend or an acquaintance who might help you out in Thailand during any sort of emergency.
Read More on
Safety Tips when travelling in Thailand
here!
7. What Are The Best Budget Hotels in Thailand?
Nat Resort - Starting at INR 683
Garden Sea View Resort - Starting at INR 2,700
Ting House Resort - Starting at INR 820
Him Nam Pai Resort - Starting at INR 799
Baiyoke Sky Hotel - Starting at INR 2,000
Centre Point Hotel, Pratunam - Starting at INR 2,000
Centara Pattaya Hotel- Starting at INR 2,400
8. Bangkok vs Pattaya, Which Is Better?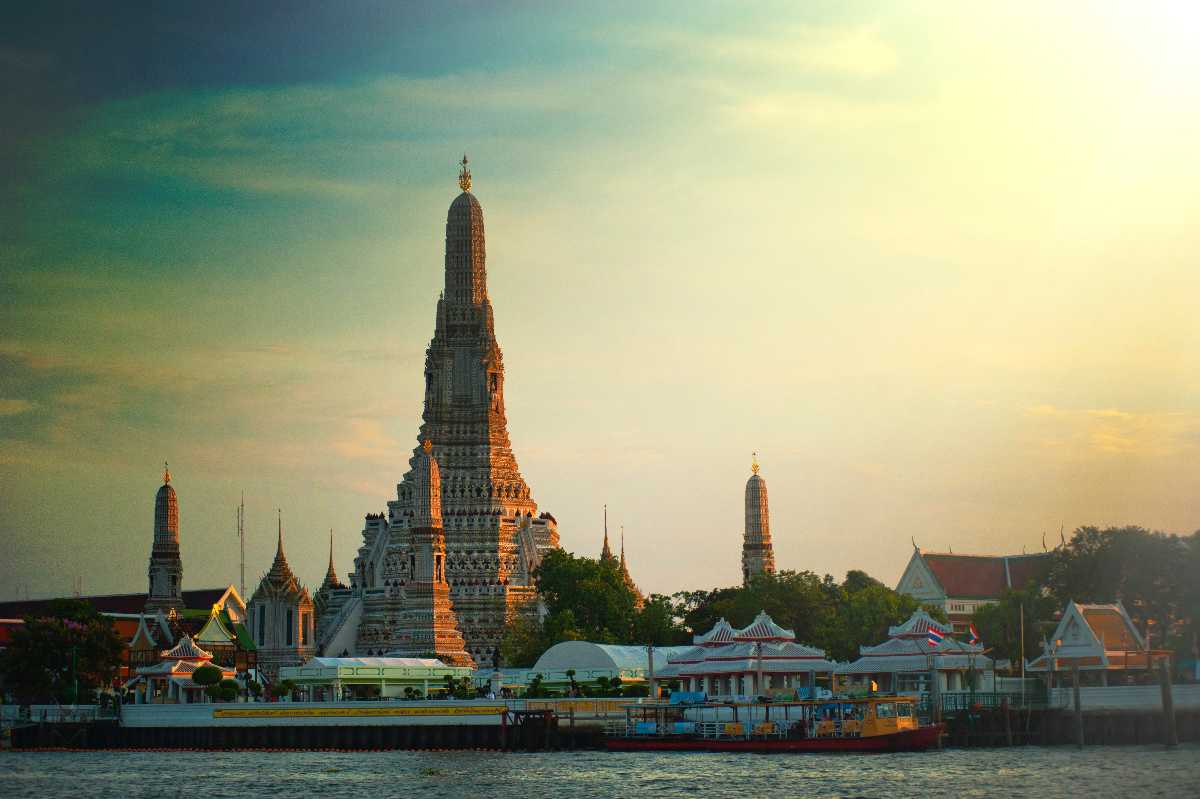 Pattaya is a beach town while Bangkok is a commercial city. Pattaya is relatively cheaper than Bangkok. Both cities have charming nightlife. Bangkok is a place to shop extensively while Pattaya is more of a scenic place with lesser shops and commercial areas. It solely depends on what you're looking out for!
9. Which Is The Best Beach Destination in Thailand?
Phuket,
Krabi
,
Hua Hin
and Krabi are some of the best beach destinations.
10. What To Wear in Thai Temples?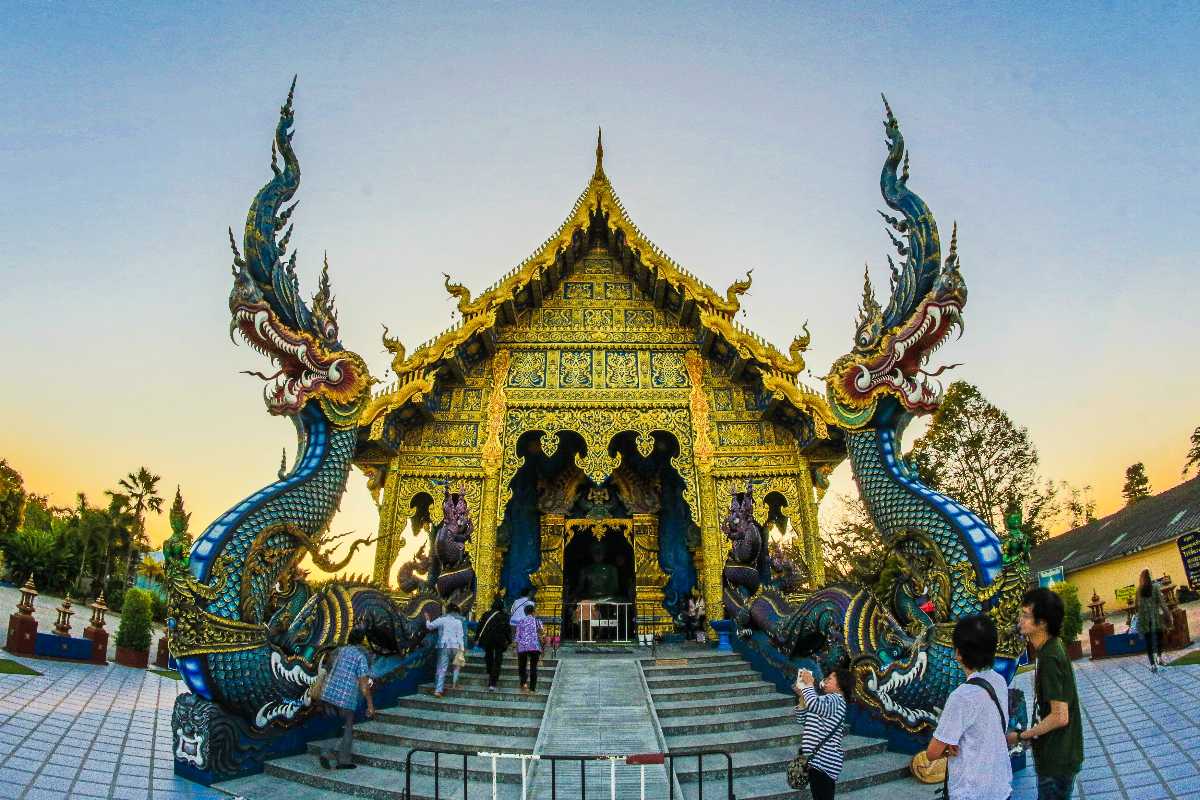 It is imperative to wear clothes that cover your shoulders and knees (both sexes). You're not allowed inside the temple if you are wearing shorts or short skirts. Bottoms should be longer than the knee-length, ideally covering ankles.
11. Which Are The Best Street Markets in Thailand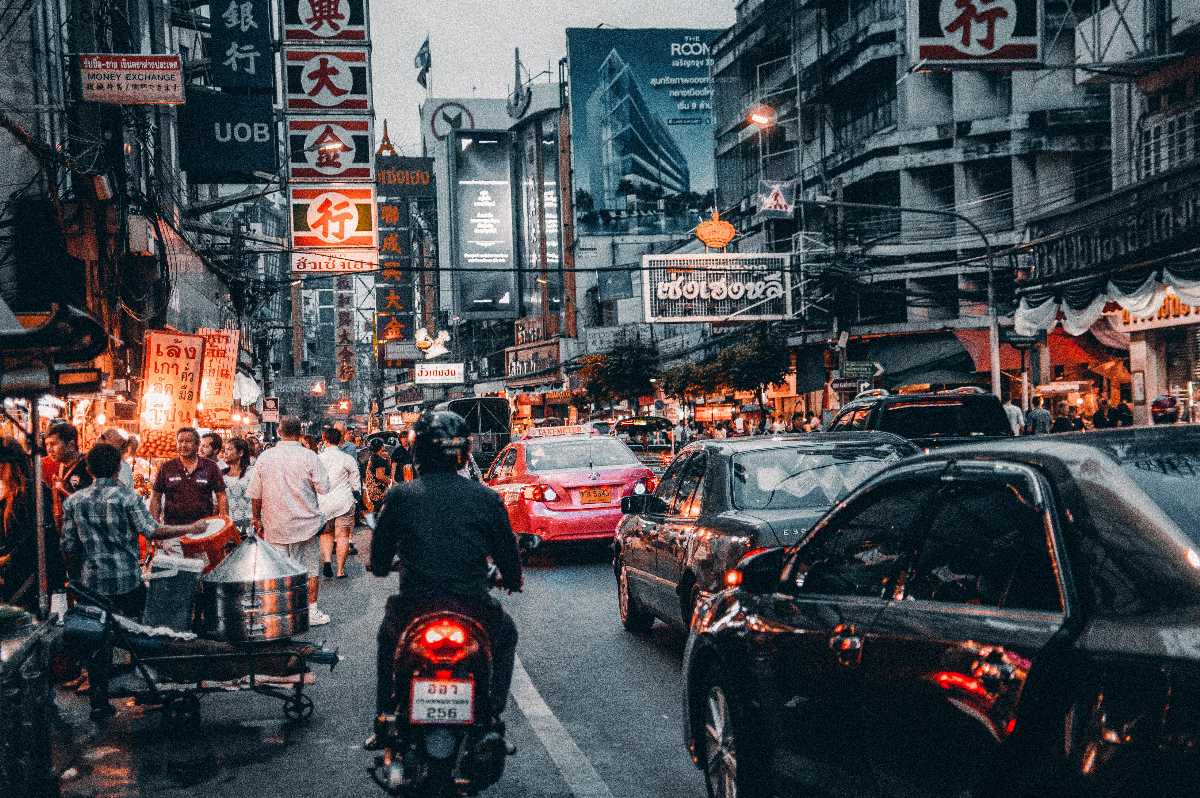 The few best markets of Thailand would be -
Sunday walking street Market, Phuket
Chatuchak weekend market, Bangkok
Pratunam Market, Bangkok
Sunday Lamai Street Market, Koh Samui
Saturday Night Market, Chiang Mai
Krabi Walking Street, Krabi
Talad Rot Fai Train Night Market Ratchada, Bangkok
12. What Is Thailand's Currency Rate
TBH 1 is equivalent to INR 2.29 currently
13. Phuket vs Krabi, Which Is Better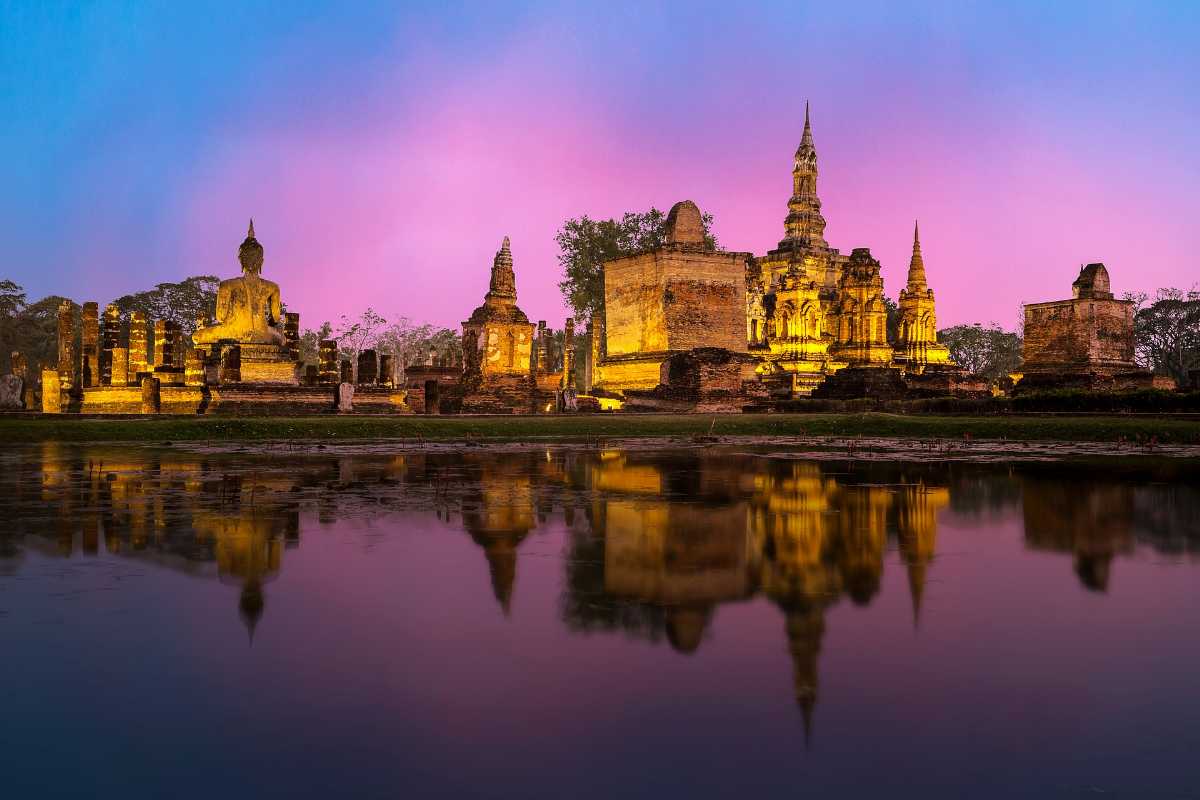 Both tropical destinations are no short of a paradise. However, if you're looking for sophisticated and Hugh end stays options, Phuket is better. Phuket is popular for historical and religious sites while Krabi offers natural attractions like the iconic Emerald Pool, national parks in Krabi, and pristine coastlines. It depends on your choice and preference of getting touristy.
We hope this turned out to be of great help! Leave your Thailand queries in the comments below and we will clear all your doubts!