Thailand
, apart from the capital city of
Bangkok
, is famous for its beautiful islands in the Andaman Sea and the Gulf of Siam. The islands are renowned not only for their pristine beaches and lush green forest but also for their superb nightlife and the fact that there is always a never-ending list of things to do.
Here are our top five islands in Thailand:
Phuket is the biggest and the busiest island in all of Thailand. Running solely on tourism, the island offers more or less every convenience that one can think of. Be it six-star resorts, Michelin-starred restaurants owned by celebrity chefs, even world-leading plastic surgery. Although the island can be toured via cheap package holidays, for a true Phuket experience you ought to splurge out; go big, or go home.

Things to do

Go kayaking at the scenic Phang Nga Bay, where towering limestone cliffs rise vertically out of the emerald waters.
Relax at one of the gorgeous beaches like Kata, Nai Harn, or Patong.
Visit the lively night markets for some after-sundown shopping.
Walk down the infamous Bangla Road for some crazy adults-only entertainment.
Enjoy the Las Vegas-style larger-than-life shows at the FantaSea theme park.
Admire the forty meters high Buddha statue atop the Nakkerd hills.
Play with the elephants at one of the numerous elephant sanctuaries around the island.

Where to stay

Phuket is renowned for its luxury hotels. Some of the best are:
Trisara Villas & Residences
The Shore at Katathani
Twinpalms Phuket
COMO Point Yamu
The Vijitt Resort


Koh Samui is where it all began for Thailand. In the beginning, it drew backpackers for its fabulous beaches and ravers for its insane full-moon parties. Now, however, it has grown up considerably and hosts some of the most beautiful luxury resorts and beachside hotels in the world. It?s also home to the most beautiful spas in Thailand, as well as some fantastic beach clubs. Of course, pristine beaches and beautiful rainforests are part of the package as well.

Things to do

Take a trip to the gorgeous Ang Thong National Park, an archipelago of forty-two islands in the Gulf of Thailand, full of vast limestone mountains, lush green forests, hidden coves, waterfalls and white-sand beaches.
Visit the Big Buddha shrine, Koh Samui's most famous landmark of a twelve meter high golden Buddha statue on the northern coast of the island
Go shopping at the Walking Street Market that takes place every Friday at the lovely Bophut Fisherman's Village.
Take photos at the artistic Hin Ta and Hin Yai rock formations at Lamai Beach
Trek to the Secret Buddha Garden hidden away in the Koh Samui hills.

Where to stay

Koh Samui is home to some fantastic hotels and resorts. Some of our favourites are:
SALA Samui Chaweng Beach Resort
Bo Phut Resort & Spa
The Tongsai Bay
Lanna Samui
Four Seasons Resort Koh Samui
Banyan Tree Samui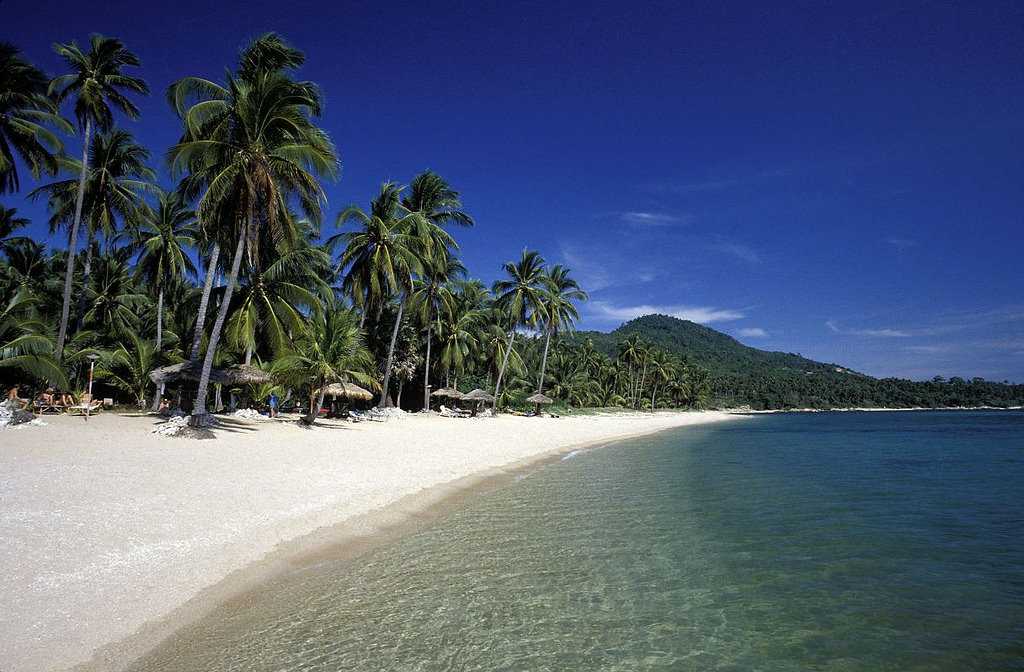 3. Koh Phi Phi

Koh Phi Phi was almost destroyed in the 2004 tsunami but has now been rebuilt from the ground up to make for one of the most beautiful islands in Thailand. Located just forty-three kilometres to the west of
Krabi
, Phi Phi consists of six separate small islands: Koh Phi Phi Don, Koh Phi Phi Leh, Koh Bida Nok, Koh Young and Koh Phai. The only inhabited one, however, Koh Phi Phi Don. It is also the largest.
Things To Do
Visit the lovely
Maya Bay
beach at Koh Phi Phi Leh that became famous after the 2001 Leonardo Di Caprio starrer, the Beach.
Walk to the Phi Phi View Point for an uninterrupted and unforgettable view of all of Phi Phi Don and most of the other islands.
Go to
Bamboo Island
(Koh Phai) and enjoy being amidst the very definition of a tropical island; less than a kilometre square in area, surrounded by a soft, white sand beach that goes all the way around the central lush green vegetation.
Embark on the famous Captain Bob?s Sailing
Cruise
, a sailboat to all the nearby islands with unlimited beer that climaxes with a breathtaking view of the sunset from Wang Lang Cove.
Hire a longtail boat to visit the mysterious
Viking Cave
, located under a tall limestone cliff towards the northeastern side of the island. It contains paintings of all sorts of boats and ships, but no one knows who made them.

Where To Stay
Like most other islands in Thailand, Phi Phi has a large number of fantastic hotels and beach resorts. Here?s our pick:
Phi Phi Island Village Beach Resort
Zeavola Resort
Phi Phi
The Beach
Resort
Holiday Inn Resort Phi Phi
Phi Phi Banyan Villa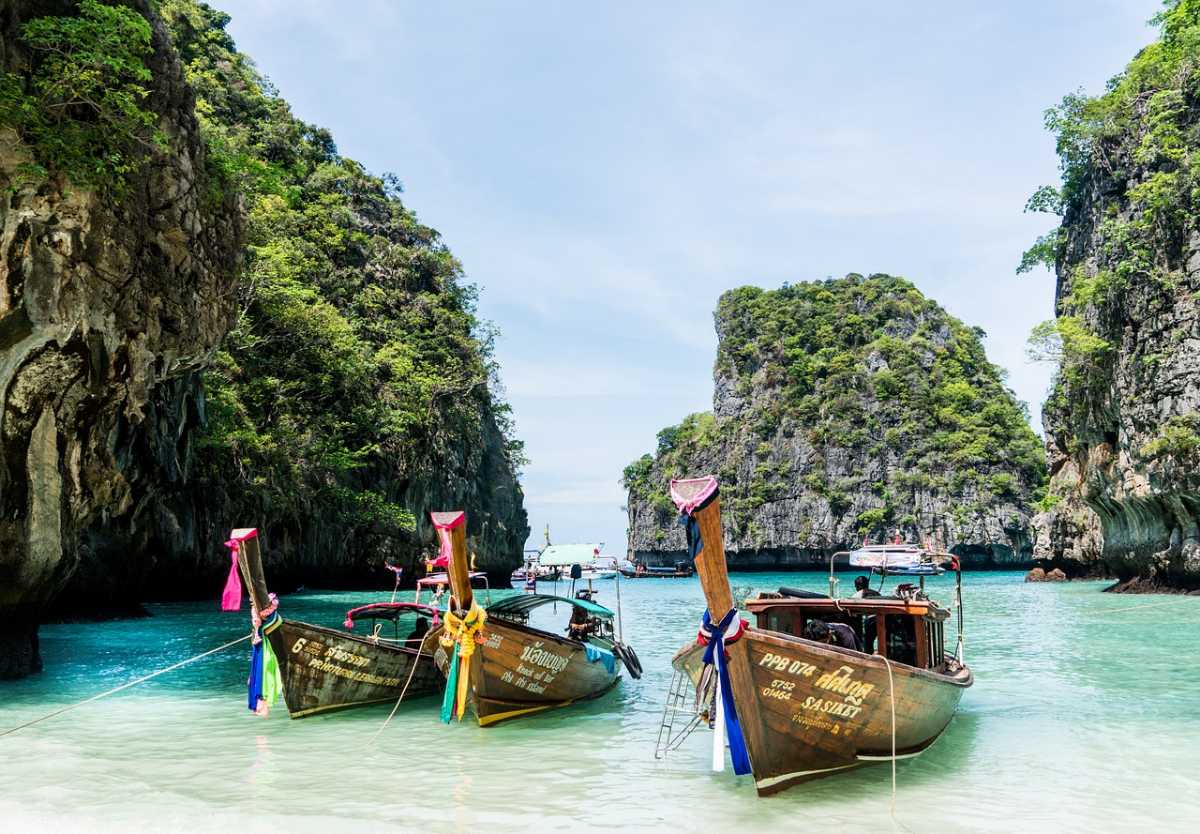 4. Koh Lanta
Koh Lanta, like Koh Phi Phi, is made up of several small islands. The most-visited one is Koh Lanta Yai, but even though it?s the most-visited, it is nowhere near as crowded as other islands such as Koh Samui. This makes Koh Lanta perfect for a quiet, relaxing holiday without much fuss. The island has almost empty, stunning white-sand beaches, fun bars and accommodation for all price ranges. Koh Lanta truly has something for everyone.
Things to do
Go snorkelling at Koh Rock, one of the best places to go
Snorkeling
in the Andaman Sea.
Walk a dog on the beach; you can spend an hour with a dog or a cat from Lanta Animal Welfare.
Hire a kayak and manoeuvre your way through a mangrove forest.
Explore the Emerald Cave, a tiny opening in the rock that can only be accessed by water. Once you swim through it, you'll reach a beautiful hidden lagoon inside the island.
Learn about Thai cuisine and take a cooking class at Time for Lime.
Trek through the Mu Ko Lanta National Park and enjoy the waterfalls and the sunset.
Play paintball or try indoor rock climbing at Lanta Paintball.

Where to stay
Koh Lanta has places to stay that can accommodate every budget. We recommend:
Pimalai Resort & Spa
Layana Resort & Spa
Moonlight Bay Resort
Mook Lanta Resort
The Houben Hotel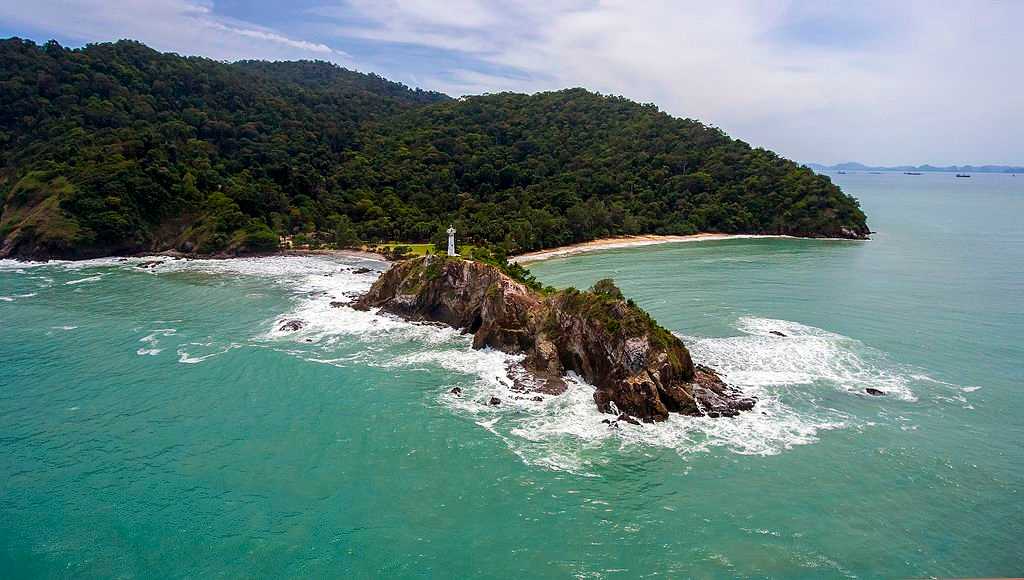 Koh Tao, which means Turtle Island when translated directly, is famous for its diving community. Apart from diving, of course, the island is home to beautiful beaches, luxurious resorts, and niche bars. Divers sure love to party, and the island also has some of the best nightlife in the country.
Things to do
Relax at one of the many delightful beaches, like Haad Tien (also known as Rocky Bay or Shark Bay), Mae Haad, or the busiest one, Sairee.
Trek to one of the spectacular viewpoints and admire the island's natural beauty.
Go scuba diving at one of the nearby dive spots and maybe even get your PADI license.
Party the night away and embark on the unmissable Koh Tao Pub Crawl.
Explore the island by renting a moto (a cheap gearless scooter).
Challenge yourself to some real rock climbing under the guidance of professionals.
Take a snorkelling trip to Koh Nang Yuan, a tiny island that is just a short boat ride away and has one of the best beaches in Thailand, as well as some great swimming spots. If you pay a bit extra, you can even hike to the top for some unbeatable views.

Where to stay
Our favourite resorts in Koh Tao are:
The Tarna Align Resort
Aminjirah Resort
View Point Resort
Jamahkiri Resort & Spa
Woodlawn Villas

When you're visiting, make sure you drop by at least one of the beautiful islands Thailand has to offer. Plan to fit in as many as possible into your trip, or if you don?t wish to move around so much, read up and pick your favourite. Whichever you choose, you won't be disappointed.