Thailand
, apart from the capital city of
Bangkok
, is famous for its beautiful islands in the Andaman Sea and the Gulf of Siam. The islands are renowned not only for their pristine beaches and lush green forest but also for their superb nightlife and the fact that there is always a never-ending list of things to do.
Here are our top islands in Thailand:
1. Koh Phi Phi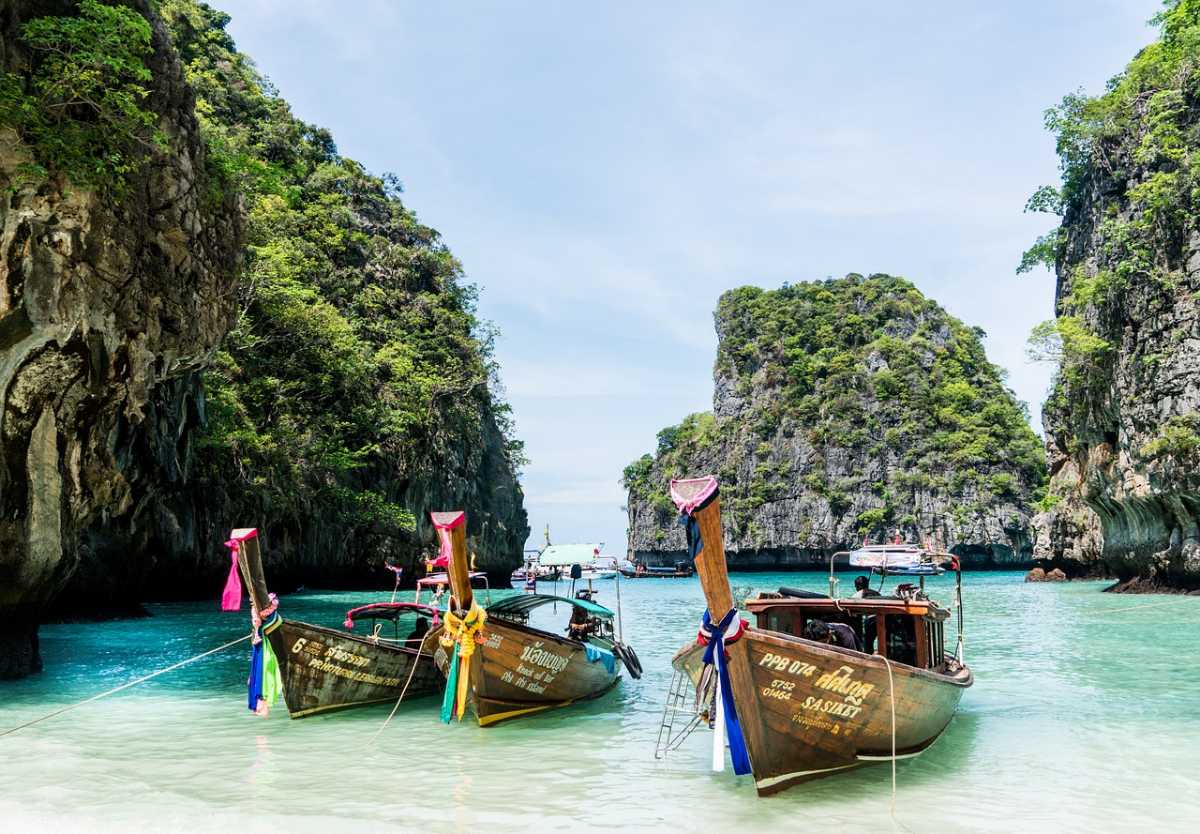 Koh Phi Phi was almost destroyed in the 2004 tsunami but has now been rebuilt from the ground up to make for one of the most beautiful islands in Thailand. Located just forty-three kilometres to the west of Krabi, Phi Phi consists of six separate small islands: Koh Phi Phi Don, Koh Phi Phi Leh, Koh Bida Nok, Koh Young and Koh Phai. The only inhabited one, however, Koh Phi Phi Don. It is also the largest.

Best Island In Thailand For: Beaches, spa and nature view
Things To Do in Koh Phi Phi
Visit the lovely Maya Bay beach at Koh Phi Phi Leh that became famous after the 2001 Leonardo Di Caprio starrer, the Beach.
Walk to the Phi Phi View Point for an uninterrupted and unforgettable view of all of Phi Phi Don and most of the other islands.
Go to Bamboo Island (Koh Phai) and enjoy being amidst the very definition of a tropical island; less than a kilometre square in area, surrounded by a soft, white sand beach that goes all the way around the central lush green vegetation.
Embark on the famous Captain Bob's Sailing Cruise, a sailboat to all the nearby islands with unlimited beer that climaxes with a breathtaking view of the sunset from Wang Lang Cove.
Hire a longtail boat to visit the mysterious Viking Cave, located under a tall limestone cliff towards the northeastern side of the island. It contains paintings of all sorts of boats and ships, but no one knows who made them.

Where To Stay in Koh Phi Phi
Like most other islands in Thailand, Phi Phi has a large number of fantastic hotels and beach resorts. Here's our pick:
Phi Phi Island Village Beach Resort- Moderate
Zeavola Resort - Luxury 5 star
Phi Phi The Beach Resort - Moderate
Holiday Inn Resort Phi Phi - Moderate
Phi Phi Banyan Villa - Moderate

How To Reach Koh Phi Phi: Phi Phi does not have an airport. Since it is just a group of islands, the standard way is to enter by ferry which takes two hours from Phuket and one and a half hours from Krabi.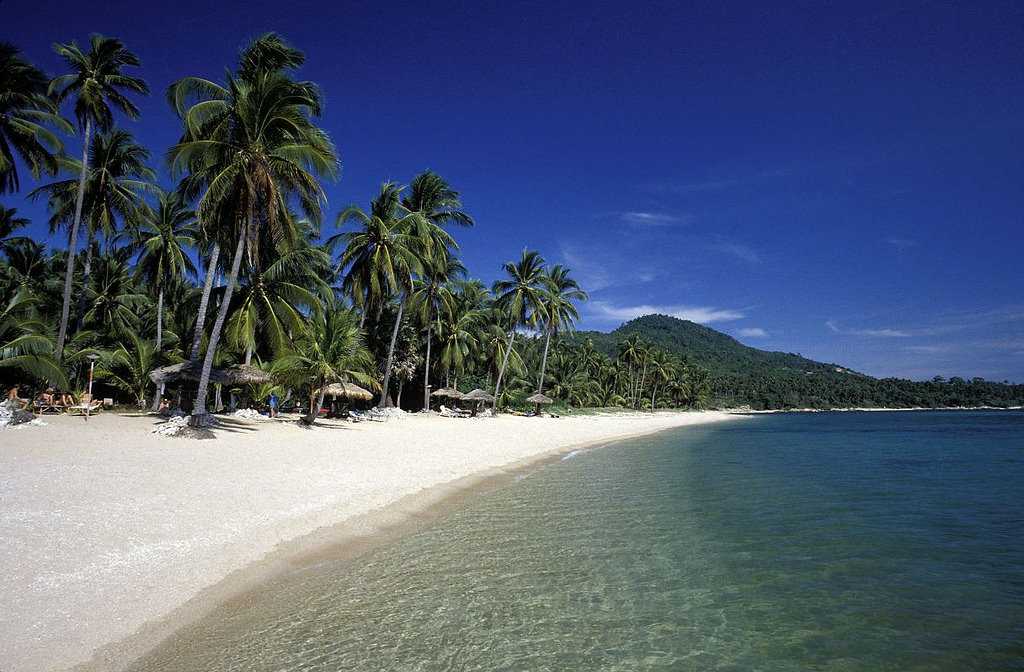 Koh Samui is where it all began for Thailand. In the beginning, it drew backpackers for its fabulous beaches and ravers for its insane full-moon parties. Now, however, it has grown up considerably and hosts some of the most beautiful luxury resorts and beachside hotels in the world. It's also home to the most beautiful spas in Thailand, as well as some fantastic beach clubs. Of course, pristine beaches and beautiful rainforests are part of the package as well.
Best Island in Thailand For - Elephant Trekking and crocodile show
Things to do in Koh Samui
Take a trip to the gorgeous Ang Thong National Park, an archipelago of forty-two islands in the Gulf of Thailand, full of vast limestone mountains, lush green forests, hidden coves, waterfalls and white-sand beaches.
Visit the Big Buddha shrine, Koh Samui's most famous landmark of a twelve meter high golden Buddha statue on the northern coast of the island
Go shopping at the Walking Street Market that takes place every Friday at the lovely Bophut Fisherman's Village.
Take photos at the artistic Hin Ta and Hin Yai rock formations at Lamai Beach
Trek to the Secret Buddha Garden hidden away in the Koh Samui hills.

Where to stay in Koh Samui
Koh Samui is home to some fantastic hotels and resorts. Some of our favourites are:
SALA Samui Chaweng Beach Resort - Luxury 5 star resort
Bo Phut Resort & Spa - Moderate
The Tongsai Bay - Luxury 5 star
Lanna Samui - Moderate
Four Seasons Resort Koh Samui - Luxury 5 star
Banyan Tree Samui- Luxury 5 star
How To Reach Koh Samui: The easiest way to reach Koh Samui is to take a flight from Bangkok to Surat Thani and then take a ferry. You can also take a train/bus from Bangkok to Surat Thani, followed by a ferry to Koh Samui.
3. Koh Lanta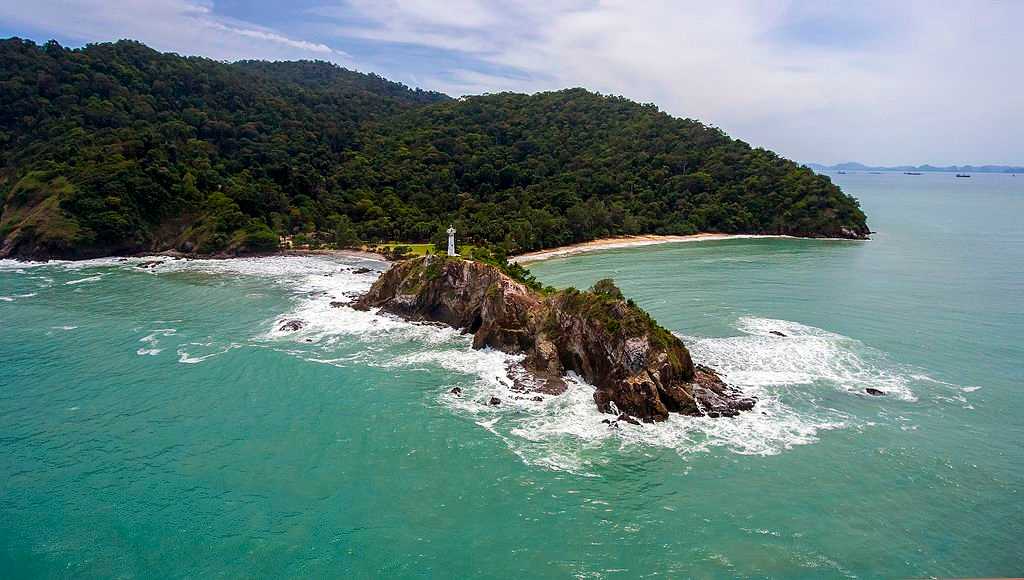 Koh Lanta, like Koh Phi Phi, is made up of several small islands. The most-visited one is Koh Lanta Yai, but even though it's the most-visited, it is nowhere near as crowded as other islands such as Koh Samui. This makes Koh Lanta perfect for a quiet, relaxing holiday without much fuss. The island has almost empty, stunning white-sand beaches, fun bars and accommodation for all price ranges. Koh Lanta truly has something for everyone.
Best Island In Thailand For:
Snorkeling and Kayaking
Things to do in Koh Lanta
Go snorkelling at Koh Rock, one of the best places to go Snorkeling in the Andaman Sea.
Walk a dog on the beach; you can spend an hour with a dog or a cat from Lanta Animal Welfare.
Hire a kayak and manoeuvre your way through a mangrove forest.
Explore the Emerald Cave, a tiny opening in the rock that can only be accessed by water. Once you swim through it, you'll reach a beautiful hidden lagoon inside the island.
Learn about Thai cuisine and take a cooking class at Time for Lime.
Trek through the Mu Ko Lanta National Park and enjoy the waterfalls and the sunset.
Play paintball or try indoor rock climbing at Lanta Paintball.

Where to stay in Koh Lanta
Koh Lanta has places to stay that can accommodate every budget. We recommend:
Pimalai Resort & Spa : Luxury
Layana Resort & Spa: Luxury
Moonlight Bay Resort: Budget
Mook Lanta Resort: Budget
The Houben Hotel: Moderate
How To Reach Koh Lanta:
The best way to reach Koh Lanta is to take a ferry from Krabi's Ao Nang Beach, which can be reached by the airport via taxi.

Koh Tao, which means Turtle Island when translated directly, is famous for its diving community. Apart from diving, of course, the island is home to beautiful beaches, luxurious resorts, and niche bars. Divers sure love to party, and the island also has some of the best nightlife in the country.
Best Island In Thailand For:
Scuba diving
Things to do in Koh Tao
Relax at one of the many delightful beaches, like Haad Tien (also known as Rocky Bay or Shark Bay), Mae Haad, or the busiest one, Sairee.
Trek to one of the spectacular viewpoints and admire the island's natural beauty.
Go scuba diving at one of the nearby dive spots and maybe even get your PADI license.
Party the night away and embark on the unmissable Koh Tao Pub Crawl.
Explore the island by renting a moto (a cheap gearless scooter).
Challenge yourself to some real rock climbing under the guidance of professionals.
Take a snorkelling trip to Koh Nang Yuan, a tiny island that is just a short boat ride away and has one of the best beaches in Thailand, as well as some great swimming spots. If you pay a bit extra, you can even hike to the top for some unbeatable views.

Where to stay in Koh Tao
Some popular resorts in Koh Tao are:
The Tarna Align Resort: Moderate
Aminjirah Resort: Budget
View Point Resort: Budget
Jamahkiri Resort & Spa: Moderate
Woodlawn Villas: Budget
How To Reach Koh Tao:
One can reach the Koh Tao islands by taking a flight to Koh Samui or Chumphon and then taking a ferry.
5. Koh Phangan

Located in the Gulf of Thailand in southeast Thailand in Surat Thani province, Koh Phangan is the place famous for its full moon party at Haad Rin Beach. It is the fifth largest island in the country. The islands, which are a part of the Samui archipelago are popular among backpackers and ideal for solo travelers. There are many attractions in this island apart from the full moon parties. It is also known as the land of coconut trees and is surrounded by many serene beaches to relax and spend the day. A thick jungle covers the island, which also captivates nature lovers and wildlife photographers.

Best Island In Thailand For: Beach parties, solo travelers and backpackers

Things To Do in Koh Phangan
The most captivating thing about this island is the full moon party, which is held at Haad Rin beach, full with beach bars, cheap burgers, drinks and what not.
If you are a party animal, these beach parties are a must attend.
Tons of nature and wildlife experiences you can soak in at these islands
A complete jungle experience, hiking, elephant riding and fishing trips are some of the activities
Adventure sports such as snorkeling, diving, kayaking, speed boat excursions, windsurfing, kites urging and paddle boarding

Where to stay in Koh Phangan
Our picks for accommodation at the Koh Phangan are-
Luxury: Panviman Resort, Anantara Rasananda Koh Phangan Villas
Moderate: Santiago Koh Phangan Resort and Spa, The Coast Resort
Budget: Shiralea Backpackers Resort, Coco Garden Resort

How To Reach Koh Phangan: There are no airports at Koh Pha Ngan. The closest airports are Koh Samui, Chumphon and Surat Thani Airport which can be reached by direct flights from Bangkok. After that, one can take a ferry to Koh Pha Ngan. Another option is to take a bus from Bangkok to Koh Pha Ngan. As an alternative, there are trains from Bangkok to Surat Thani post which one can take a ferry.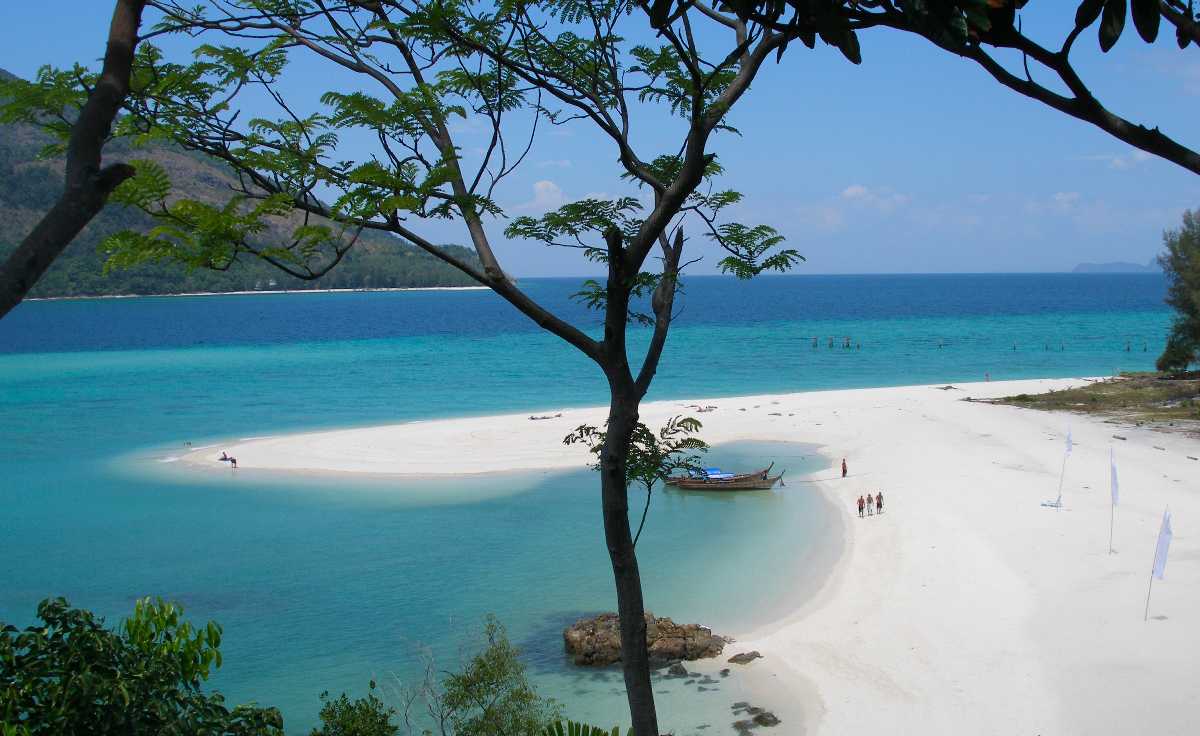 Koh Lipe is an L shaped island, located 60 kms from the mainland at the southernmost point of Thailand. These are the only inhabited islands in the Adang-Rawi archipelago. Sea gypsies called Chao Ley were the original inhabitants of Koh Lipe, who also gave the island its name. Koh Lipe has three sublime beaches, namely Sunset beach, Sunrise beach and Pattaya beach. The special attractions of these islands are the white sand beaches, turquoise blue waters, snorkeling and scuba diving spots.

Best Island In Thailand For: Beach Vacation and romantic getaways

Things To Do in Koh Lipe
Enjoy three scenic, laidback beaches, take a beach vacation to relax and watch sunsets
Perfect for a romantic getaway
Must-do activities include scuba diving, bioluminescent plankton tour, hiking up to the Chado Cliff overlooking the island or Pirate Waterfalls, sea kayaking and taking a boat to Koh Adang
There is also a temple at the middle of the island that makes for a tranquil spot
Offbeat activities include taking a break from the beach and visiting the art garden Batik Workshop, trash cleaning, exploring the Koh Lipe Walking Street, watching fire shows at Pattaya Beach and taking a yoga class.

Where To Stay in Koh Lipe
Koh Lipe has many hotels to choose from. Although most hotels there are highly priced, there are some with decent pricing that can count as budget hotels. Some of our suggestions are:
Luxury: Asara Private Beach Resort, Serendipity Beach Resort
Moderate: Baanpeangpor Hostel, Castaways Resort, Mail Resort Pattaya Beach
Budget: Gipsy Resort, Family Song, The Chic Lipe, Green View Beach Resort

How To Reach Koh Lipe: Koh Lipe is a bit further from the mainland than other prime islands of Thailand, but it is not hard to get to. There are ferries from Koh Lanta, Koh Phi Phi, Phuket, Krabi as well as Langkawi for Koh Lipe. The nearest airport to Koh Lipe is Hat Yai. The cheapest way to reach Koh Lipe from Bangkok is to take a flight to Hat Yai, then take a shuttle bus to Pak Bara pier followed by a ferry to Koh Lipe.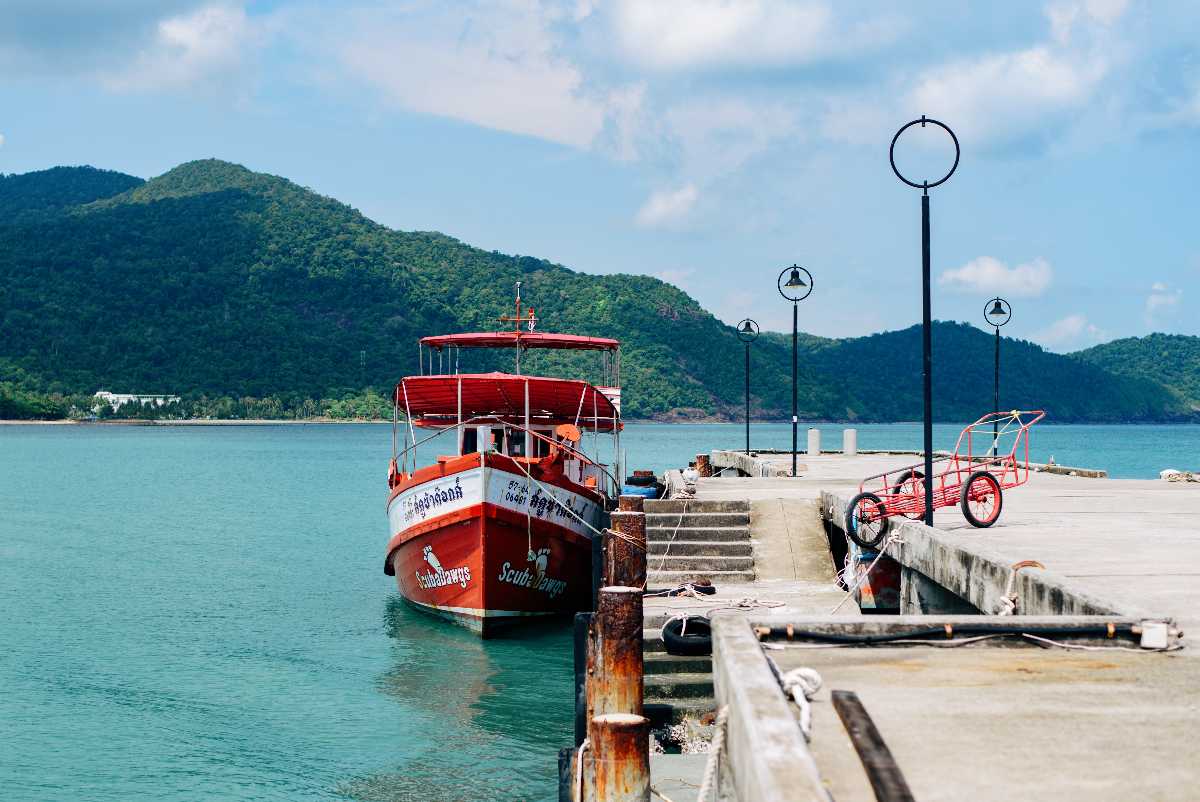 Koh Chang is a moderately populated island quite popular among travellers. It is the second largest island in Thailand and is famous for its idyllic white sand beaches, quiet environment and slow pace of life which is preferred by couples as well as families. The island is home to variety of flora and fauna and offers a lot of snorkeling, diving and hiking opportunities. It's name translates to Elephant Island because of the resemblance of its shape to an elephant.

Best Island In Thailand For: Jungle trekking

Things To Do in Koh Chang
Scuba diving and snorkeling are the popular activities because there are many beautiful corals reeds
There are also many kinds of fishes for fishing
This island is famous for jungle trekking which is divided into two parts : North and South.
Apart from wildlife and nature walks, one can learn to cook Thai food and go for sightseeing.
There is also a Chinese temple, where one can find peace and calmness.

Where to Stay in Koh Chang
From luxury to budget, there are all kinds of hotels and resorts in Koh Chang, which is slowly becoming more popular as a tourist location.
Luxury: The Emerald Cove Koh Chang, The Dewa Koh Chang, The Chill Resort and Spa
Moderate: AWA Resort, KC Grande resort and spa
Budget: Pajamas Koh Chang, Elephant Bay Resort, Island View Resort and Spa

How To Reach Koh Chang: There is no airport on Koh Chang, but the nearest airport is in Trat City, on the mainland. There are flights from Bangkok to Trat. From Trat, one can take a minibus to directly drop you to the hotel or resort. There are buses from Bangkok to various bus terminals, close to Koh Chang, which can be reached by ferry or songthaews.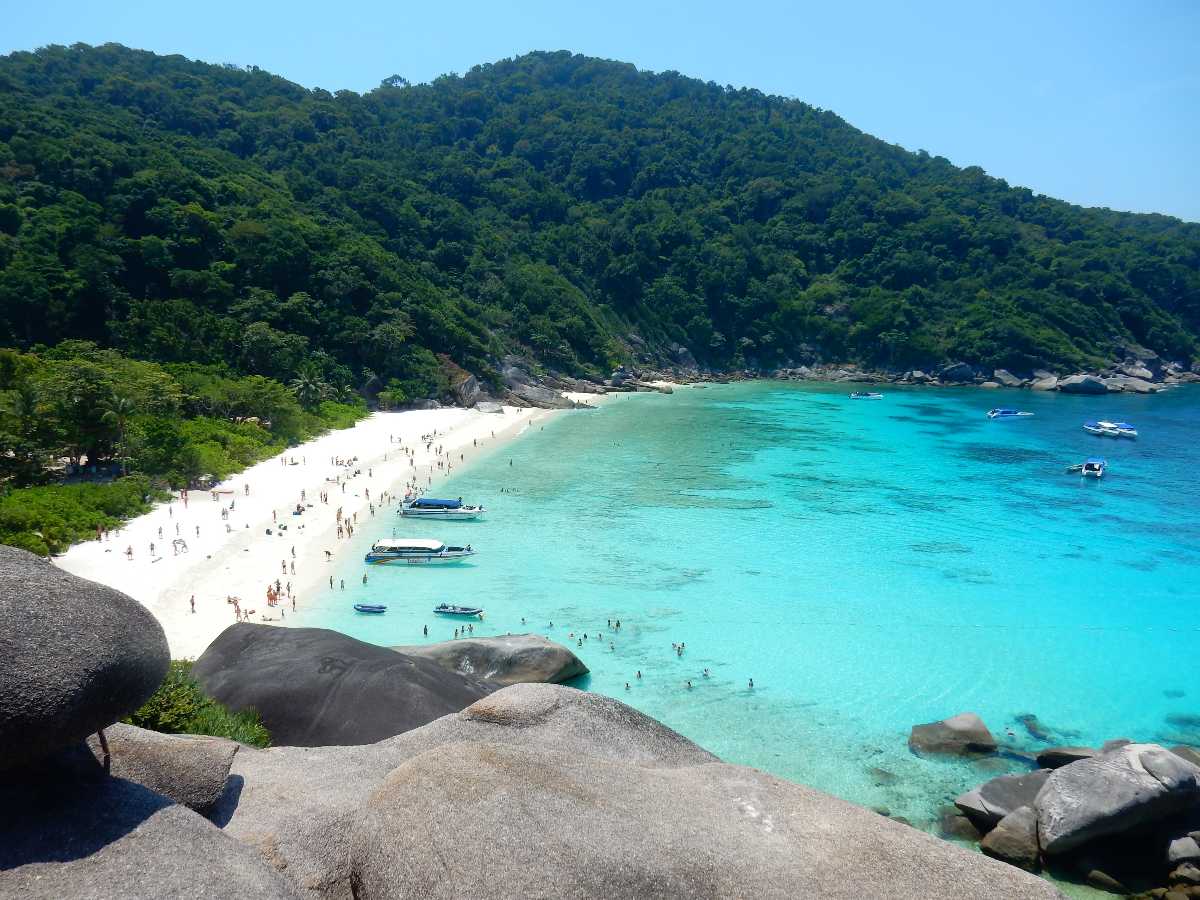 85 kilometres from Phuket, the Similan archipelago consists of eleven islands, all of which are located in the Mu Koh Similan National park, covering an area of 140 Square kilometres. These islands are popular for scuba diving and snorkeling and gathers tourists from all over the world. Similan Islands are ideally the best place to start your adventure sports. The islands are surrounded by crystal clear shallow waters that have wondrous coral reefs. The marine life found here remains unmatched in the whole of Thailand. The islands are home to many endangered and rare species as well.
Best Island In Thailand For: Scuba diving

Things to do in Similan Islands
The Similan Islands are considered as one of the top places for diving in Thailand
Snorkeling and scuba diving remain the best activities to do in Similan Islands
Apart from that, there are beaches to relax at, mountains to hike, bird watching, sun bathing and exploring the parks.

Where to stay in Similan Islands
There are three islands out of eleven where you can stay. There are bungalows, hotels and campsites for accommodation. These are the places you can stay to experience the tropical paradise that is Similan. Our recommendation of hotels for Similan Islands are:
Luxury: Chomviews Bungalow
Moderate: Hu Yong, Pa Yang
Budget: Campsites at Koh Meang, Koh Similan and Koh Tachai

How to reach Similan Islands: The best option is to take an overnight bus from Bangkok to Ranong or Khao Lak, after which you can take a boat to Similan.
9. Koh He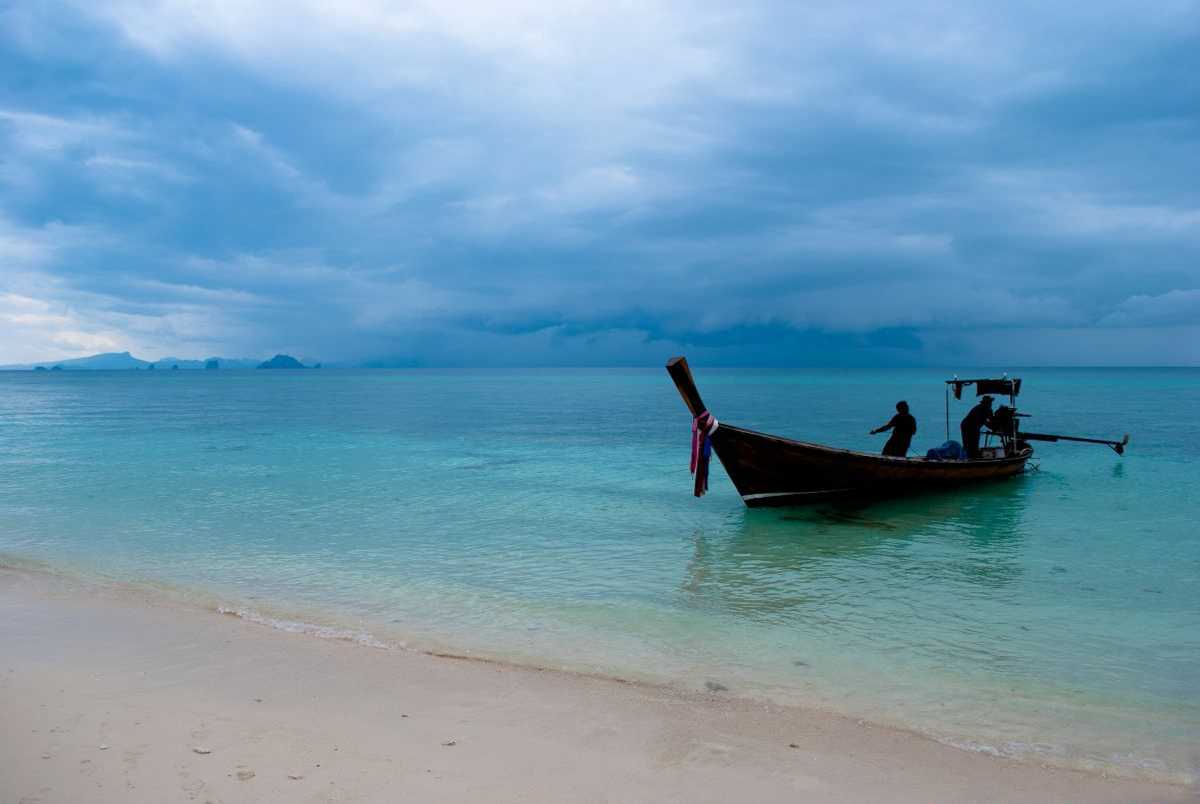 The Coral Island locally called as Koh He is a weekend getaway from Phuket. Located three kilometres southeast of Phuket, Koh He features two main beaches known as Long Beach and Banana Beach. The Banana Beach offers one of the most thrilling snorkeling opportunities in Thailand and the coral reefs are impressive once you get to the Long Beach. Both of the beaches have lots of adventure sports for you to satisfy the adventure bug in you. At Long Beach, one can go for those relaxing open air massages. The name of island speaks volumes about its speciality, that is diving. The Coral island, as is the name, brims with beautiful coral reefs and abundant marine life, making scuba diving experience a memorable one. Swimming in those turquoise waters is a pure pleasure.

Best Island In Thailand For: Diving and snorkeling
Things to do in Koh He
The place is blessed with diving, swimming and snorkeling
At Long Islands, there are excursion boats, enjoy the space and silence of the beach, go balloon banana riding and parachutes.

Where to stay in Koh He: Coral Island Resort is the only accommodation for the island. It is a big, cozy and spacious hotel away from the hustle and bustle of the tourist crowd. The prices are not too high and generally suit the affordability range. The resort has nice little bungalows nestled into the trees. The tranquil atmosphere of the resort is its high point.

How to reach Koh He: There are plenty of tour packages that include the transfer from Phuket or other chief spots to these islands. Otherwise, you can go to Rawai Beach or Chalong Pie r and rent a speedboat to reach the islands. But consider these boat rides only on rainy season, otherwise it is an unpleasant ride mostly.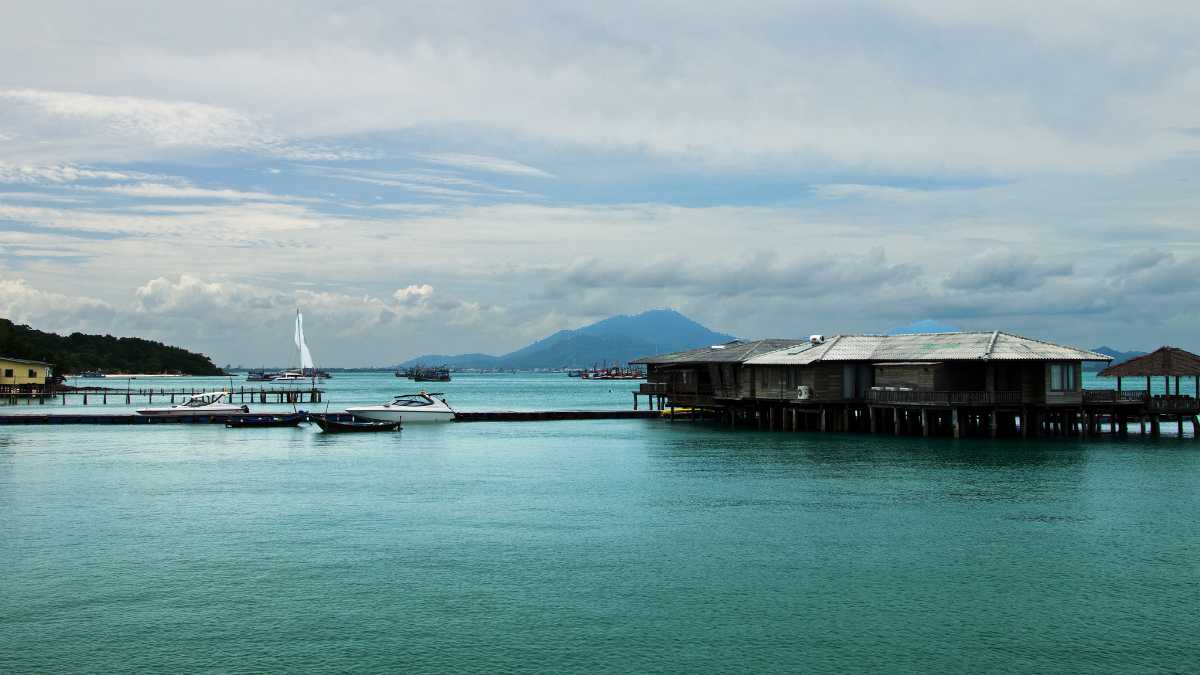 Another popular islands in Thailand, Koh Samet are named after the Samet trees growing in abundance in the location. Situated in the eastern gulf Coast, this small island is a complete holiday escape with lots of fun-filled activities to offer and throbbing nightlife and also the quietness and serenity of turquoise blue sea and white sand bays. Koh Samet is a popular short getaway from Pattaya or Phuket. If you are interested in adventure sports, renting motorbikes or getting a massage, this is the place for you. Rent a bike for sightseeing and explore the inner beaches and roads of the islands.

Best Island in Thailand for: Adventure junkies

Things to do in Koh Samet
The chief attractions at these beaches are the views of sunrise, sunset and the landscapes
Diving, snorkeling and jet-skiing are among the adventure activities
The islands have a throbbing nightlife and you can enjoy the fire show at Ploy Talay
You can rent a motorbike and go sightseeing across the beaches and the island
Parasailing is another challenging activity popular among tourists visiting Koh Samet.

Where to stay in Koh Samet
Luxury: Paradee Resort, Ao Prao, Le Vimarn Cottages and Spa
Moderate: Summer Day Beach Resort, Samed Grand View resort
Budget: Bellhouse, Larissa Samed Hotel

How to reach in Koh Samet: Koh Samet does not have its own airport and the closest is U-Tapao Rayong Pattaya Airport, but there are no flights from Bangkok to the airport. There is no plausibility to reach by air. You can hire a taxi or minivan from Bangkok to Ban Phe ferry pier at Rayong, from where you can take a ferry to Koh Samet. There is a regular bus service from Bangkok to Koh Samet as well.
11. Koh Tarutao

A hidden gem in its pure form, Koh Tarutao is an island in Thailand, untouched by the grasp of mass tourism. Located in South-Western Thailand, the island was formerly a concentration camp and prison, specifically allotted for Political Prisoners. With private resort developers yet to make significant inroads into the island, the scenery and nature here are unspoilt, making for a serene and enjoyable experience while visiting it.

Best island in Thailand for- Exploring nature in its most pure form with abundant mangrove trees, limestone cliffs and long, white sand beaches.

Things to do in Koh Tarutao:

Take a ride in a kayak or a long-tail boat through the many mangrove-lined canals and water inlets to the many limestone karst islands scattered near Koh Tarutao. There is a crocodile cave you can explore towards Ao Rusi in the northeast side of the island.
Spend quality time at the Ao Son beach, completely cut-off from the rest of the world.
Explore the island's forests on a trail from the sunny beach of Ao Son to the pristine Lu Du Waterfall.
Where to stay in Koh Tarutao:
The most readily available accommodation is to rent a 2-person tent or a bungalow at the National Park headquarters at Ao Phante Malacca. There are some comparatively newer places at Ao Molae, or you can camp your tent at Ao Son. Accommodation is limited in Koh Tarutao, but that in itself adds to the charm on the place. It's good to note that electricity is only available from 6 PM to 6 AM.
How to reach Koh Tarutao:
To reach Koh Tarutao, you must first reach Koh Lipe from Bangkok. There are two easy options you can avail. Either take the Nok Air flight+ferry package to Koh Lipe via Trang or the Air Asia flight to Hat Yai International Airport, then take a bus to Pak Bara and then a ferry to Koh Lipe. Once you reach Koh Lipe, Koh Tarutao is one speedboat journey of an hour away.
12. Koh Yao Yai and Koh Yao Noi

The two Yao islands do not fall in the traditional destinations for tourists visiting Thailand. These two are the biggest of the Koh Yao island group, which consists of 44 islands, and are inhabited, containing hotels and resorts. Lying between Krabi and Phuket, the two islands are significantly different from one another, making for an exciting experience visiting both. While Koh Yao Yai offers the splendours of the jungle and the accompanying serenity, the Koh Yao Noi island provides the bliss of luxury resorts, making for a delicious contrast.
Best Island in Thailand For: This is the best island in Thailand for isolation as tourism has not quite reached it, and the twin islands provide the best of both worlds.
Things to do in Koh Yao Yai and Koh Yao Noi:
Enjoy the beautiful views across Phang Nga Bay from both the islands.
Outdoor activities like snorkelling, diving, cycling, and kayaking are available aplenty on both islands.
Experience the beautiful white sand of Koh Yao Yai as you explore Loh Jark beach, and where, in the evening you can watch the sun go down.
Koh Yao Noi has more activities where you can go rock climbing.
Take in the martial arts culture in the Muay Thai camp on Koh Yao Noi.
Restore your energy in the luxury spas of Koh Yao Yai.
Where to stay in Koh Yao Yai and Koh Yao Noi:
Paradise Koh Yao: Luxury resort
Koyao Island Resort: Luxury resort
Nirmaya Villa and Wellness Resort: Luxury 5-star resort
Koh Yao Yai Village: Moderate
Hill House Bungalow: Budget
Thiwson Beach Resort: Moderate
How to reach Koh Yao Yai and Koh Yao Noi:
Ferries make daily trips to Koh Yao Yai and Koh Yao Noi from the Bang Rong Pier. From the International Airport at Phuket, a taxi will go to the pier within 25 to 30 minutes. There are direct flights to the airport from India, Australia, and Malaysia, as well as other countries.
The ferry will take you at 9:30 AM, noon, and 5:00 PM. The boat first stops at Koh Yao Yai and then to Koh Yao Noi which is only 8 minutes away from the first island.

Phuket is the biggest and the busiest island in all of Thailand. Running solely on tourism, the island offers more or less every convenience that one can think of. Be it six-star resorts, Michelin-starred restaurants owned by celebrity chefs, even world-leading plastic surgery. Although the island can be toured via cheap package holidays, for a true Phuket experience you ought to splurge out; go big, or go home.

Best Island in Thailand For -Adventure activities such as zip lining and surfing

Things to do in Phuket
Go kayaking at the scenic Phang Nga Bay, where towering limestone cliffs rise vertically out of the emerald waters.
Relax at one of the gorgeous beaches like Kata, Nai Harn, or Patong.
Visit the lively night markets for some after-sundown shopping.
Walk down the infamous Bangla Road for some crazy adults-only entertainment.
Enjoy the Las Vegas-style larger-than-life shows at the FantaSea theme park.
Admire the forty meters high Buddha statue atop the Nakkerd hills.
Play with the elephants at one of the numerous elephant sanctuaries around the island.

Where to stay in Phuket
Trisara Villas and residences: Luxury 5 star
The Shore at Kata Thani: Luxury 5 star
Twinpalms Phuket: Luxury 5-star resort
COMO Point Yamu: Luxury 5 star resort
The Vijitt Resort: Luxury 5 star resort

How To Reach Phuket: Phuket Island can be reached by flight and bus There is an international airport at Phuket, which also happens to be the second busiest airport in Thailand, after Bangkok. There are direct flights from India, Australia, Malaysia, and other countries. There are domestic flights as well. Phuket can also be reached by bus, from Bangkok. Direct buses ply for Phuket.
14. Koh Kradan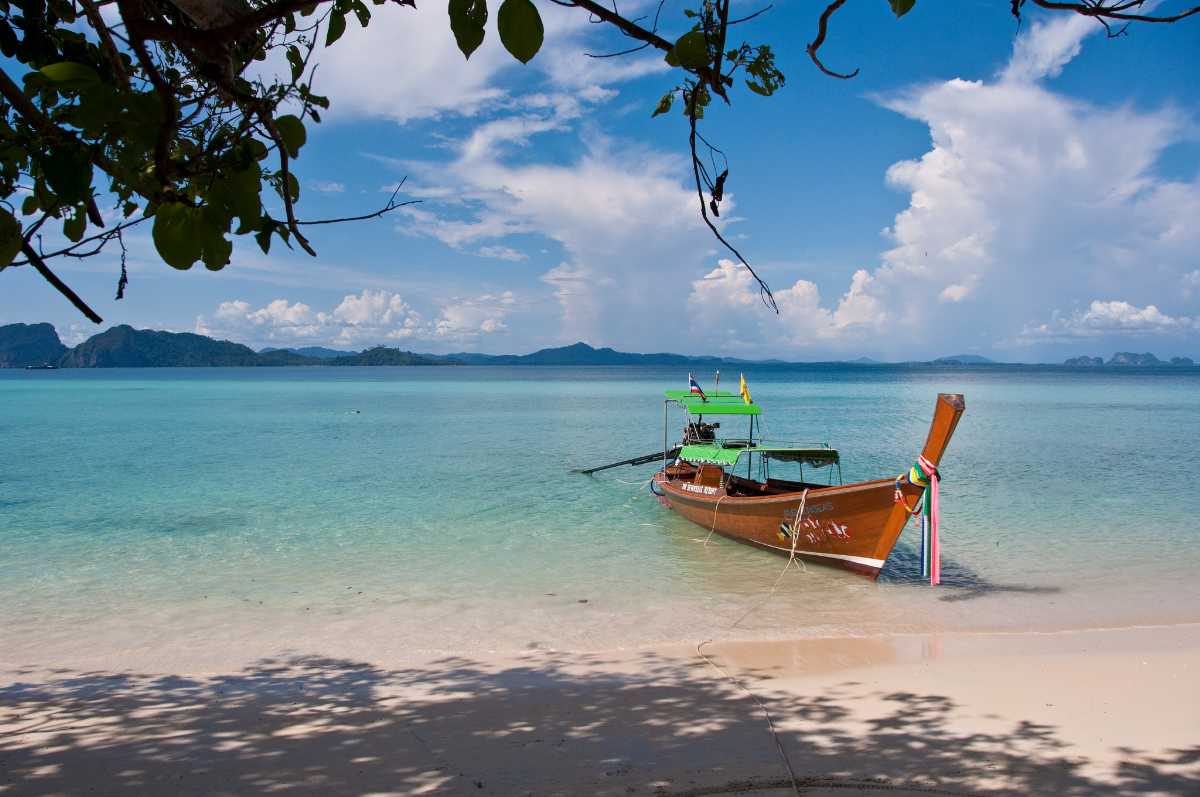 A 3-kilometre long island, Koh Kradan is located off the coast of Trang. The white beaches here make for excellent attractions for tourists to kick back and relax on. There are other activities available as well for those who want to do more on their vacation. One can go snorkelling in the crystal blue waters and see the underwater life of many colourful fishes and plants which are present in the area. Koh Kradan is a day-destination for tourists from nearby islands.

Best Island in Thailand for- Koh Kradan is the best island in Thailand for viewing sunsets as the moment the sun dips into the horizon makes for an unforgettable view from Sunset Beach.

Things to do in Koh Kradan
Take a boat tour from Koh Lanta Ferry in the mornings.
Experience the nature around you with daily snorkelling tours.
Spend time on the Ao Phai Beach and take in the breathtaking view of the Trang Islands.
Relax in a hammock after lunch and let the digestive juices do their work.
Go Kayaking and paddle to the Southern Horn near the isolated beaches.
Enjoy the sunset at the correctly named Sunset beach.

Where to stay in Koh Kradan:
Paradise Lost Resort: Moderate
The Seven Seas Resort: 4-Star Hotel
Coral Garden Resort: 4-Star Hotel
The Reef Resort: Luxury
Moonlight Exotic Bay Resort: Luxury

How to reach Koh Kradan:
Koh Kradan can be reached easily by ferry as it is on the Phuket to Langkawi ferry-line. It stops at Koh Kradan along the way. Buses and taxis help to pick up passengers from the Phuket International Airport and make the journey to Koh Kradan.
Koh Kradan can also be reached by a private longtail boat which will drop you directly in front of your resort as opposed to the Koh Kradan Travel Resort where the ferry usually drops passengers off.
15. Koh Muk

An island on the southern Andaman coast near Thailand, the name Koh Muk has a beautiful meaning. Muk is the Thai word for Pearl, and thus the island is also known as Pearl Island. More than 50% of the island is a national park. A resort was built on Koh Muk island, but because it had was made without permission from the correct authorities, it is now deserted. However, the beach is still accessible, and tourists visit it regularly to take in the beauty of the island beaches.

Best Island in Thailand For The best and most idyllic beaches in Thailand

Things to do in Koh Muk:
Enjoy beach outings at the main beaches of the island - Farang Beach or Charlie Beach or Haad Si Yo and Sivalai Beach.
Take a trip to Tham Morakot Cave, also known as Emerald Cave and have the surreal experience of swimming through a dark passage.
Go kayaking in the gentle waves of Tam Yai Bay and catch a glimpse of coral reefs at a comparatively shallow spot.
Take a hike starting from Ao Kuan Beach through jungles and other beaches like Haad Lo Dung and Haad Sabai.
Grab a meal with a spectacular view of the Farang Beach and the pier at Kao Yao Viewpoint Restaurant.

Where to stay in Koh Muk:
Koh Mook Sivalai Beach Resort - 3 stars
Pawapi Resort Koh Mook - 3 stars
Nature Hill Guest House - moderate
Mook Lamai Resort and Spa - 3 stars luxury resort
Mook Mantra Resort Sea Front - moderate

How to reach Koh Muk:
Nok Air offers a flight package from Bangkok which includes complete transportation to Koh Muk including boat transfer. The closest airport to Koh Muk is Trang, which can be reached from Bangkok via Thai Lion or Air Asia flights as well. The boats from Trang to Farang Beach in Koh Muk cost around THB 300.
16. Koh Racha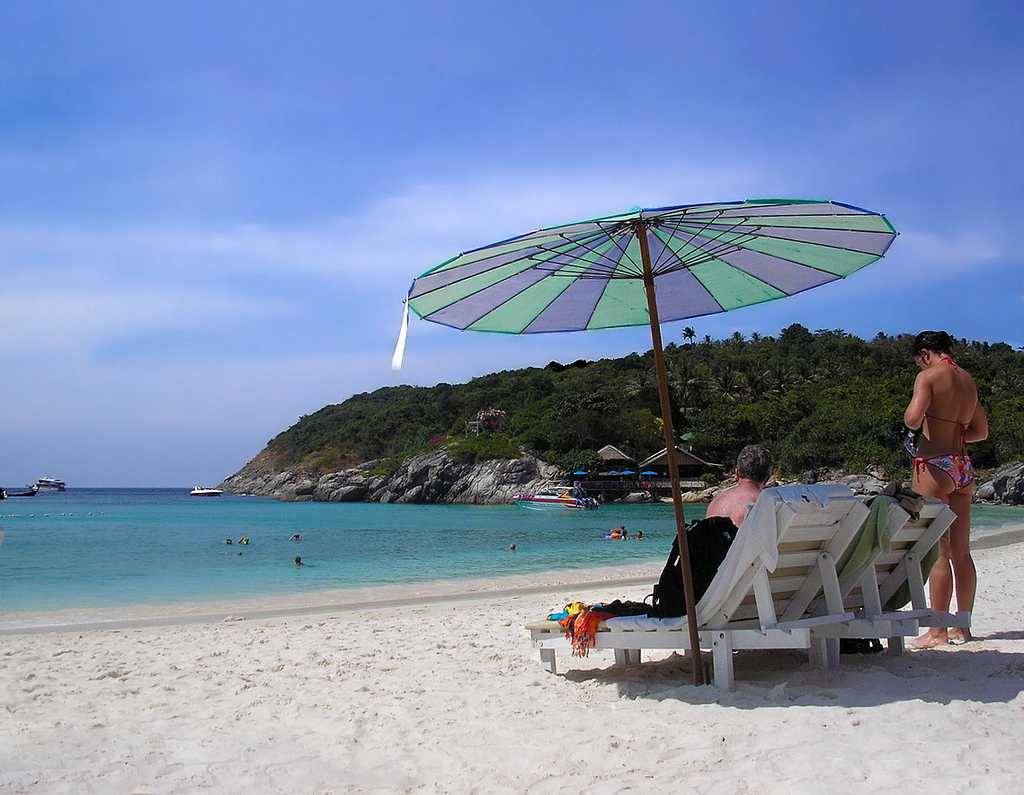 Koh Racha, consisting of twin islands, Koh Racha Yai and Koh Racha Noi are located off the Southern coast of Phuket. The islands are especially famous for their crystal clear blue water. This quality of the islands has attracted divers for years, who come to take in the underwater beauty and dive through the quiet water area. Koh Racha Yai, in particular, has been expanding of late, and with its white sand beaches and more accommodations, it attracts tourists regularly

Best Island in Thailand For: Watersports like snorkelling, scuba diving, or the unique combination of both - SNUBA.

Things to do in Koh Racha:
Relax at the picture-perfect white beaches under coconut palms, with the turquoise blue of Andaman Sea stretching in front.
Have a great experience of snorkelling at Raya Bay or Batok Bay with clear water and perfect visibility, and a wide range of marine life, bursting with colours.
Go scuba diving along the sloping and rocky coral reefs. You will also find an exciting wreck to explore at a depth of 25-35 metres from Ter Bay.
Avoid the need for certification but enjoy the same levels of excitement with SNUBA, which mixes the adventure of diving with the ease of snorkelling.

Where to stay at Koh Racha:
Ban Raya Resort - moderate
Bungalow Raya - budget resort
The Racha - luxury hotel
Racha Island Resort - a luxury resort

How to reach Koh Racha:
To reach Koh Racha Islands, you have to take either a long-tail boat or a speedboat from Chalong Pier or Rawai jetty. Speed boats take only 20-25 minutes, but long-tail boats can take up to 1.5-2 hours.


When you're visiting, make sure you drop by at least one of the beautiful islands Thailand has to offer. Plan to fit in as many as possible into your trip, or if you don't wish to move around so much, read up and pick your favourite. Whichever you choose, you won't be disappointed.






Rattanakosin Island is situated in the old Bangkok city and is surrounded by the Chao Phraya River and Lawd canal. The Grand Palace and temples like Wat Suthat, Wat Phra Kaew and Wat Bowonniwet Vihara are the most visited ones on the island. It is also one of the most beautiful yet underrated islands in Thailand.



18. Koh Kret



Popularly known as the river island among all islands in Thailand, Koh Kret is situated in the north of Bangkok, in the middle of the Chao Phraya River. To reach Koh Kret, one has to hop into the Chao Phraya Express Boat from the Nonthaburi Pier. Koh Kret is the best place to get away from the hustle-bustle and spend a relaxing time with friends & family.



Considered as one of the prettiest islands in Thailand and yet the least talked about among Thailand islands, Koh Kood boasts of pristine shores and enigmatic beachfront. The turquoise blue water and crystal white sand beach will remain etched in memory forever. Koh Kood can be reached through a speedboat from Trat which takes an hour.


20. Koh SiChang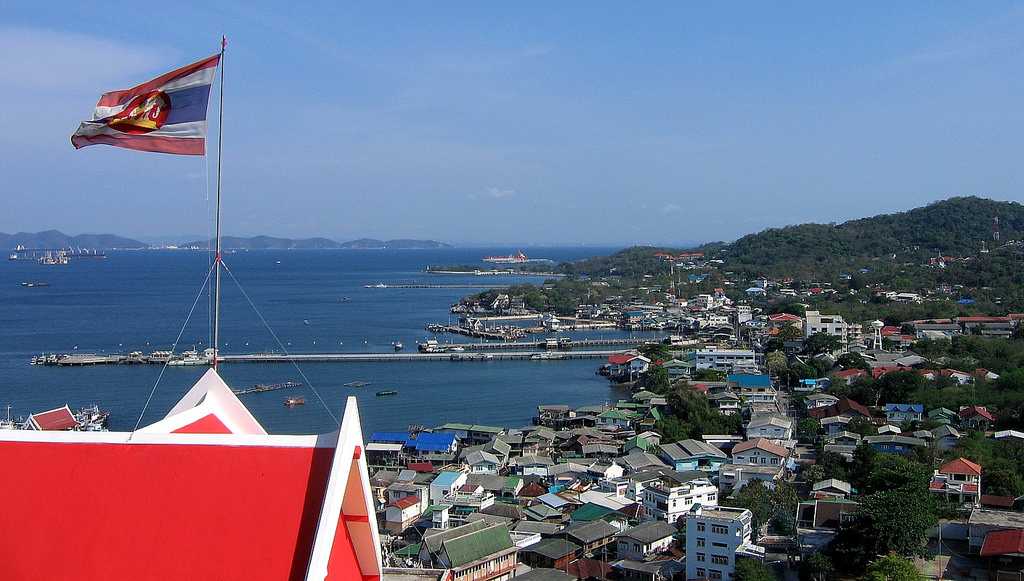 Reach Koh SiChang on a ferry in 45 minutes from Sri Racha. Among all other Thailand islands, only Koh Sichang has a palace which is worth visiting one. One can find a number of the budget as well as posh accommodations on this island. The island can be travelled in a day as well.

21. Koh Wai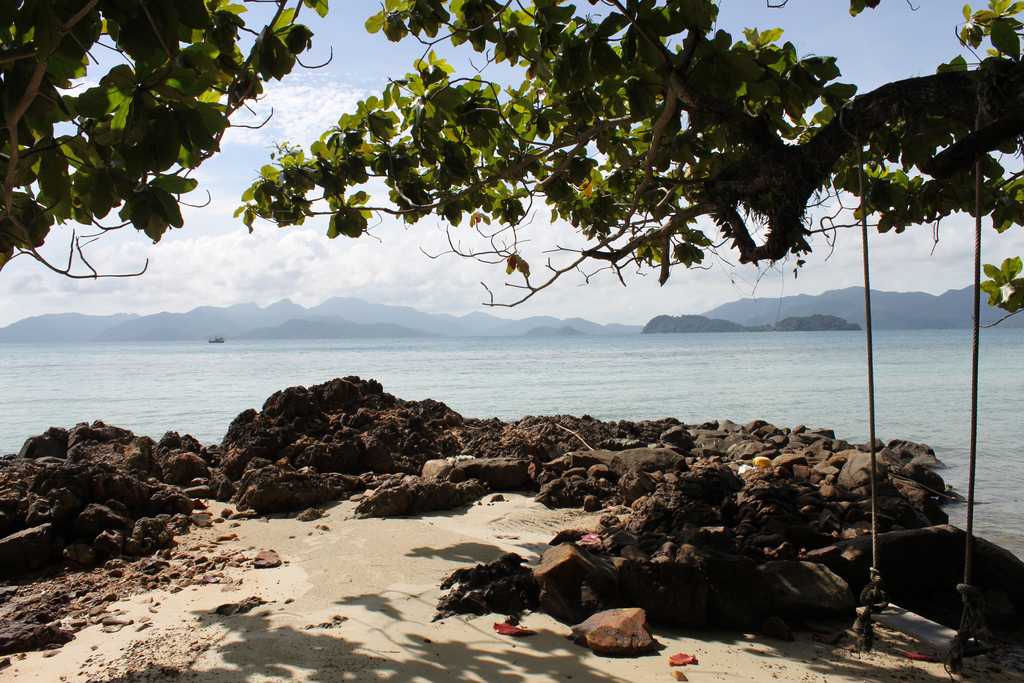 The smallest island in Thailand, Koh Wai is just one kilometre in width and two kilometres in length. It is also one of the most beautiful islands in Thailand and is great for those looking for a detox from the world! There's no electricity, no pharmacies, no ATMs nearby and the restaurants are run by the few locals there.



22. Koh Nang Yuan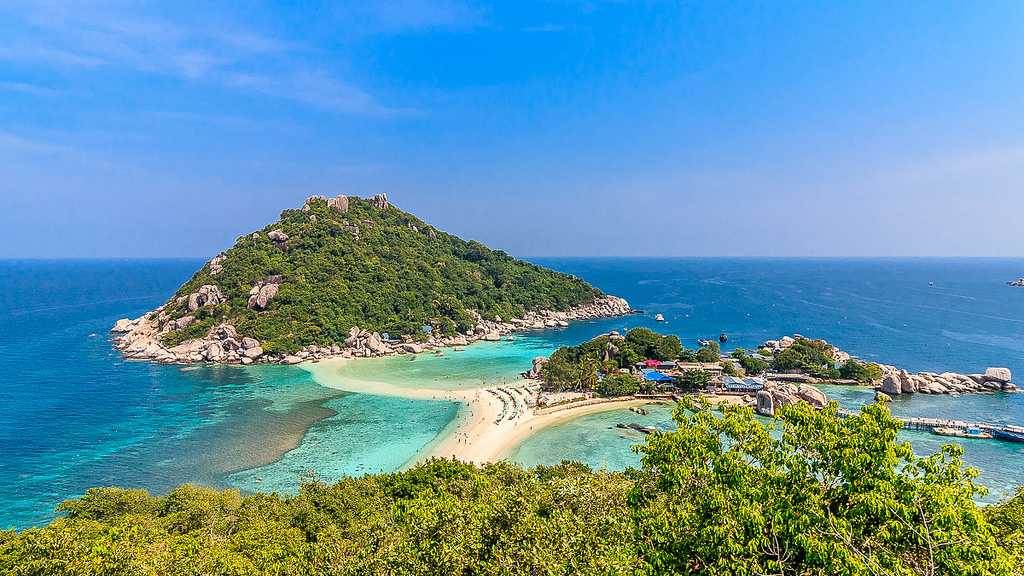 Among all other islands in Thailand, Koh Nang Yuan is the best one for a day trip from Koh Samui or Koh Tao. It takes around 20 minutes to reach this island from Koh Tao on a long tail boat. It is a little crowded with a number of tourists and there's an entrance fee of 100 Baht.



23. Sungai Kolok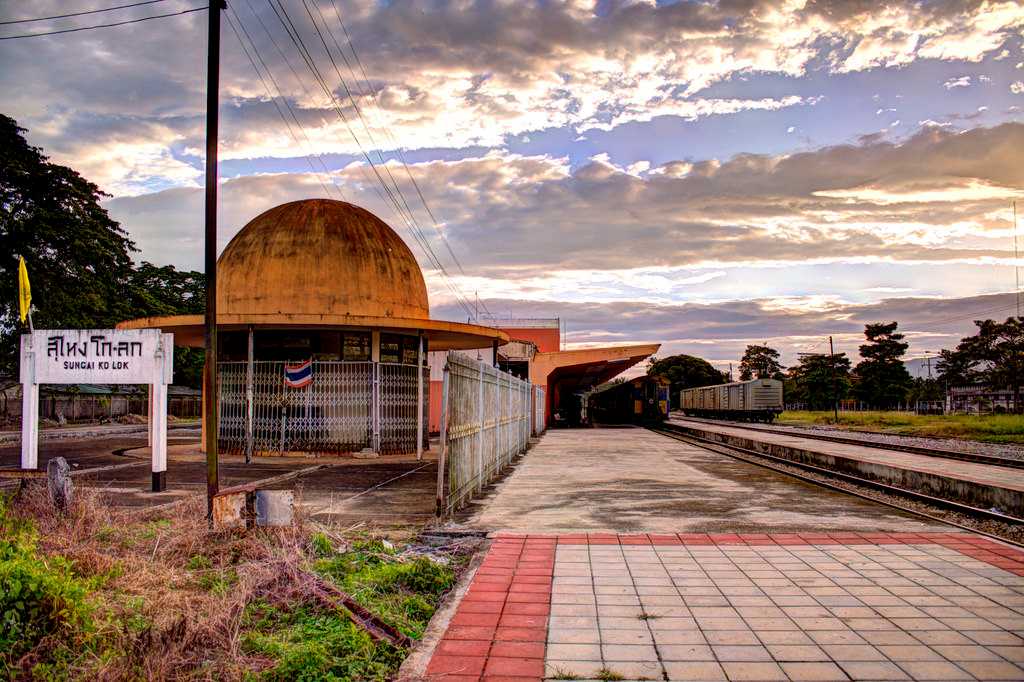 It is the main gateway between Malaysia and Thailand. It is a great place for shopping and can be reached from Bangkok through the train, flight or even by road. After visiting the famous Thailand islands, one can take a trip to Sungai Kolok to get a very different feel of Thailand.



24. Koh Si Boya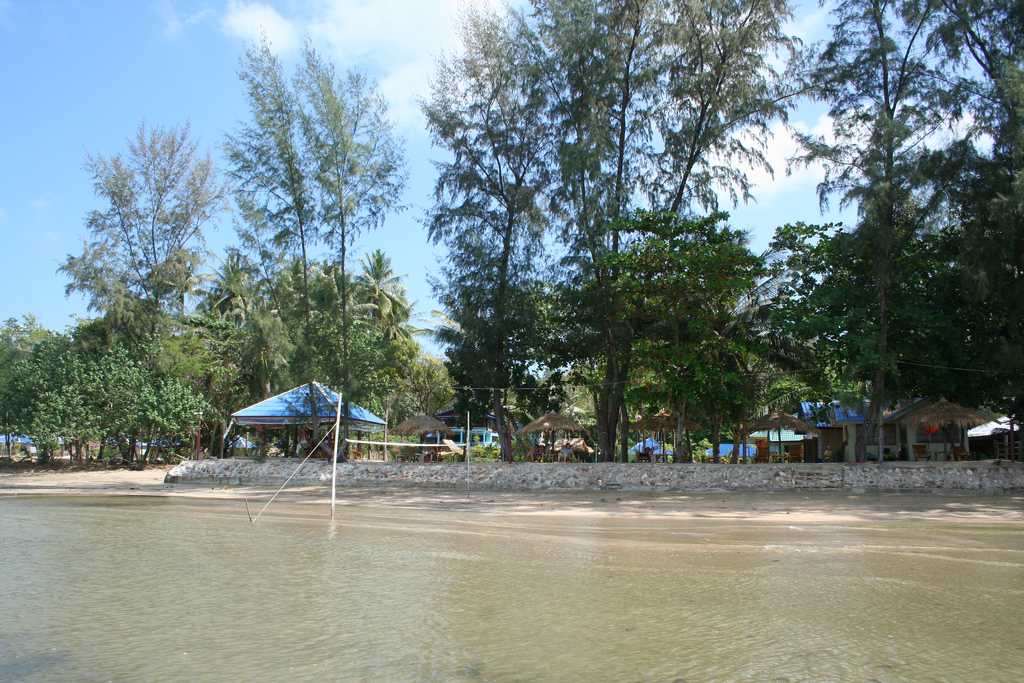 One of the rural islands in Thailand, Koh Si Boya is situated in the Southern Coast of Krabi province. The travellers, although, won't find any luxury resorts here. However, those seeking for a few days of relaxation and calm, Koh Si Boya can be one of the best options among Thailand islands.


25. Koh Phra Thong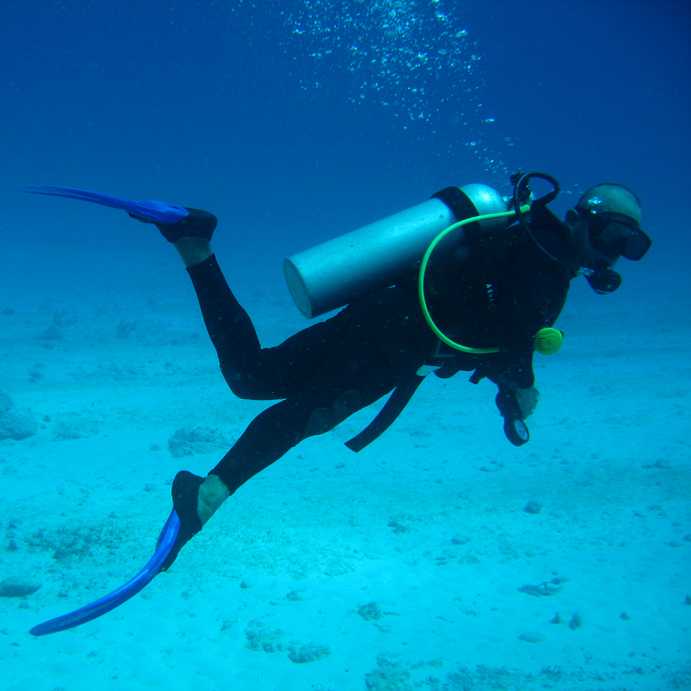 Popularly termed as the Golden Buddha Island, Koh Phra Thong is one of the most unspoiled coastal locations among Thailand islands. For the best experience of scuba diving and idyllic white sand beaches, visiting this island is a must. The island boasts of several eco-resorts and the soothing climate in the island makes staying in those resorts totally worth it.


26. Koh Ra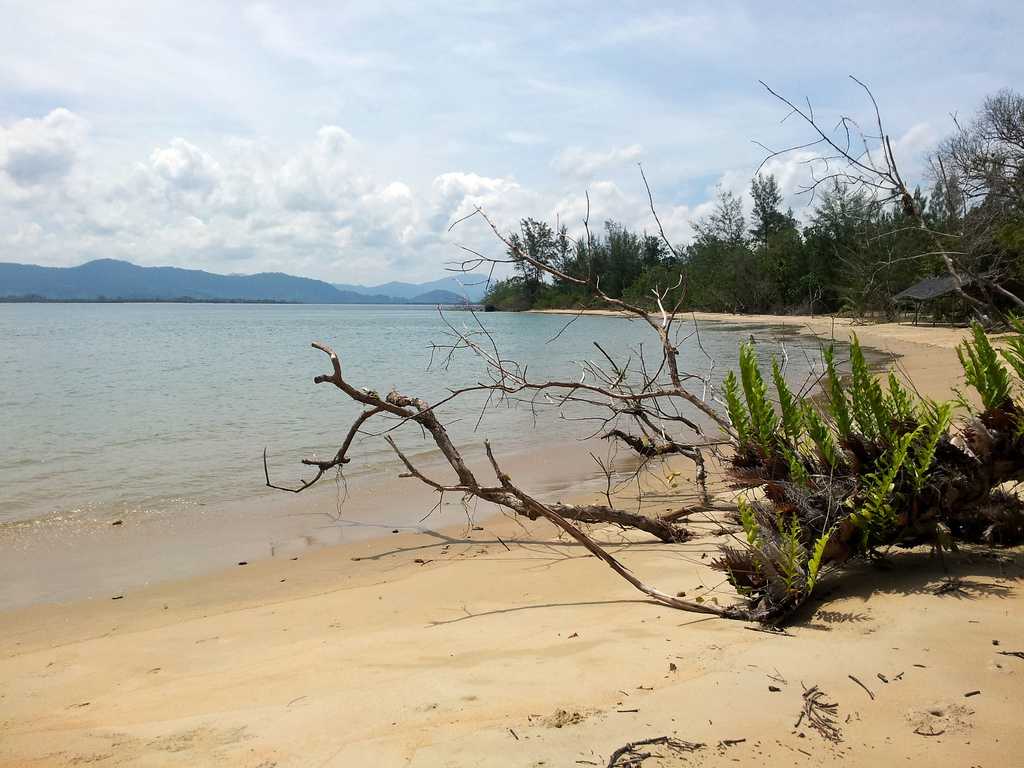 From the Kakuburi Pier, take a short ferry ride to Koh Ra, one of the most magnificent gems of Thailand islands. Surrounded by the picturesque Andaman Sea, Koh Ra boasts of natural beauty at its peak. Visiting this island can be an amazing break from regular beach stays as it's totally undisturbed by technology and modern life!


27. Koh Sireh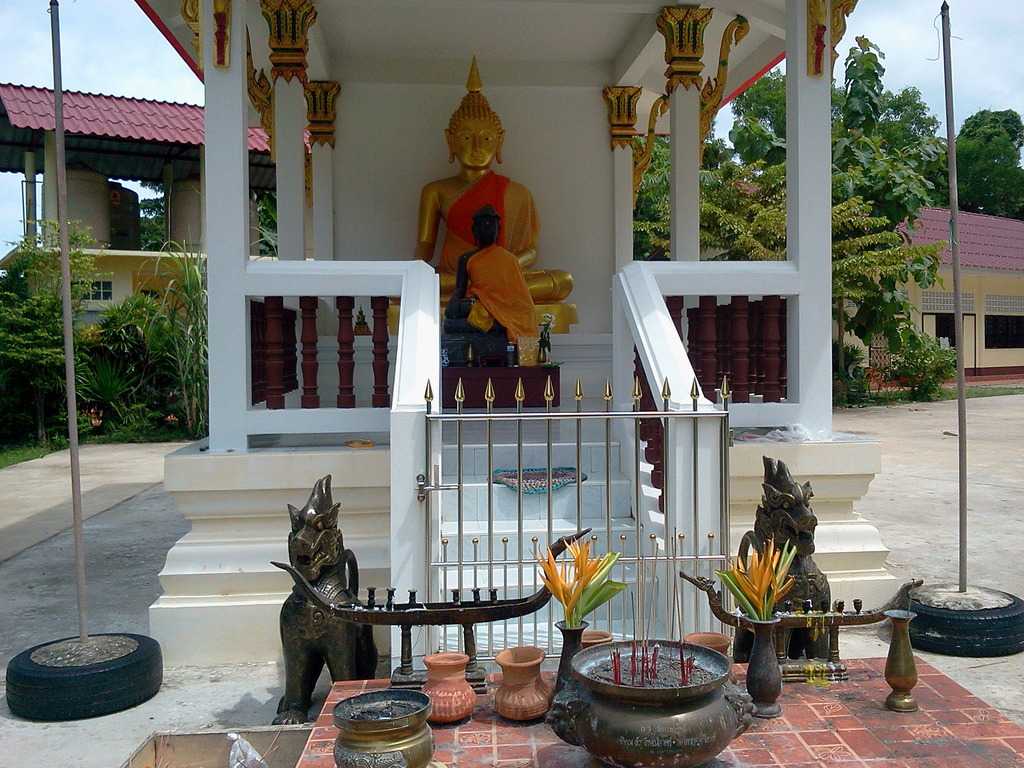 Unheard by most travellers, Koh Sireh is one of the most beautiful islands in Thailand. It's nearby Phuket and is home to the splendid Westin Siray Bay Resort. This is a small island and has the very famous Wat Koh Sireh, which is a celebrated temple in Thailand. Enjoy the beauty of the Phuket town along with the calmness of Koh Sireh.


28. Koh Phayam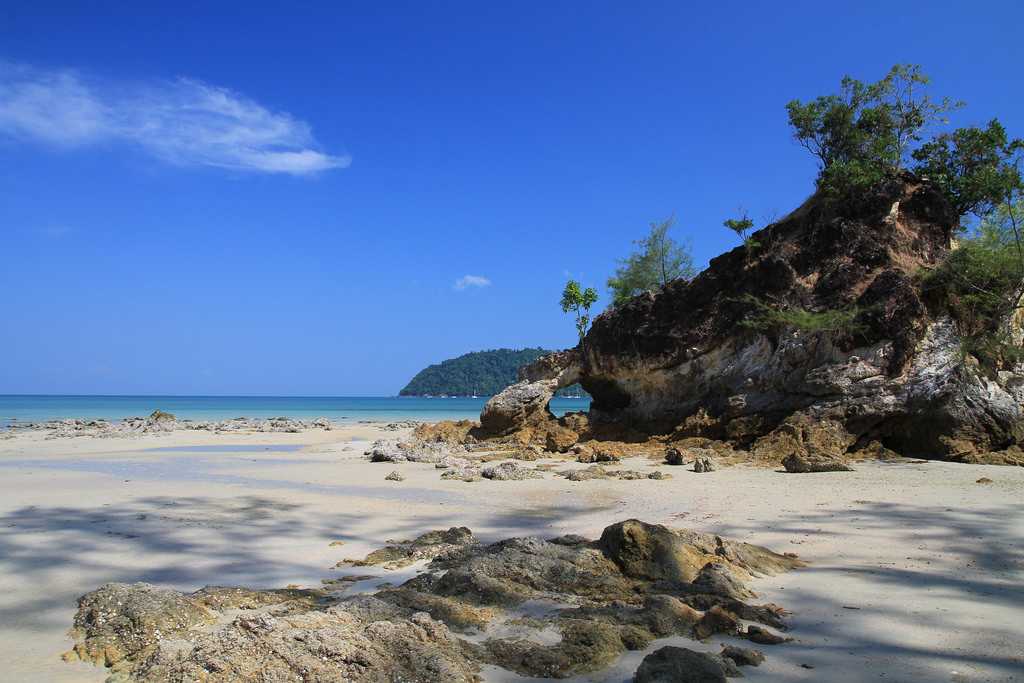 For a relaxed and peaceful gateway from Thailand, Koh Phayam is the right option for the travellers among all other islands in Thailand! It's even unheard by most of the locals and hence, absolutely untouched by the hustle-bustle of city life. It's a no-car island and has a few pretty resorts which help the travellers unwind and get rejuvenated within just a few hours.


29. Koh Adang





Termed as the second biggest island in Thailand, Koh Adang is still unspoilt by the mass! It is a part of the Koh Tarutao National Marine Park and is situated in southwest Thailand, which is close to the Malaysian border. However, during peak periods like Chinese New Year, Koh Adang is the busiest among all other Thailand islands.


30. Koh Bulon Leh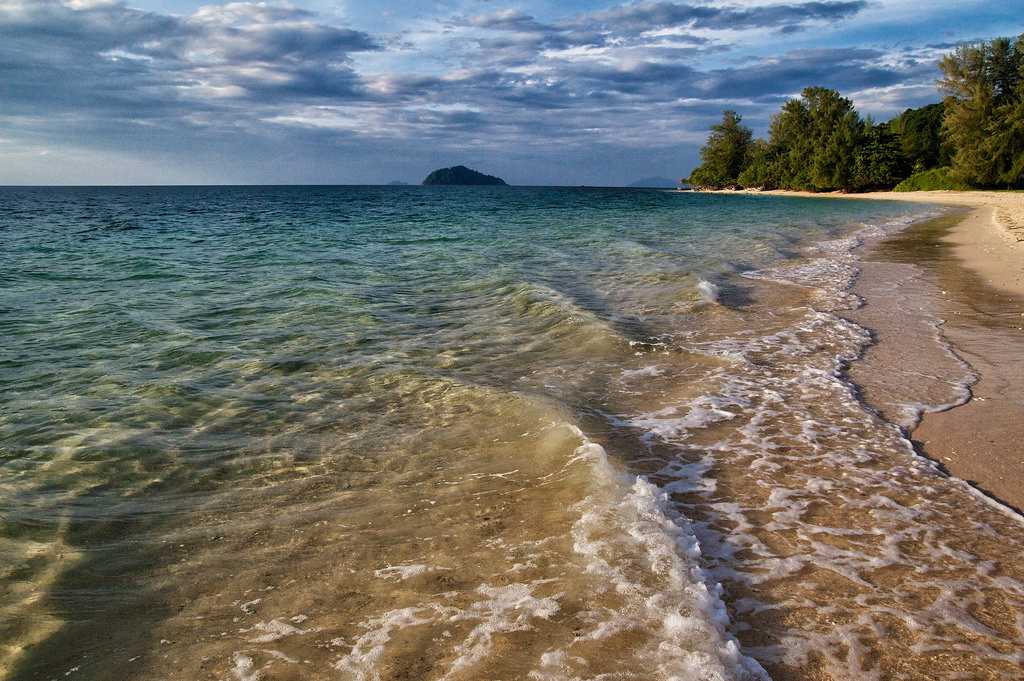 One of the most picturesque islands in Thailand, Koh Bulon Lay is perfect for a weekend gateway! Surrounded by the prettiest white sand beaches, scenic palm trees and clear turquoise blue water, this island is one of the hidden gems of Thailand. There are just a few quaint beach bars on this island but the travellers can surely have a great time unwinding here away from the crowd!


31. Koh Ngai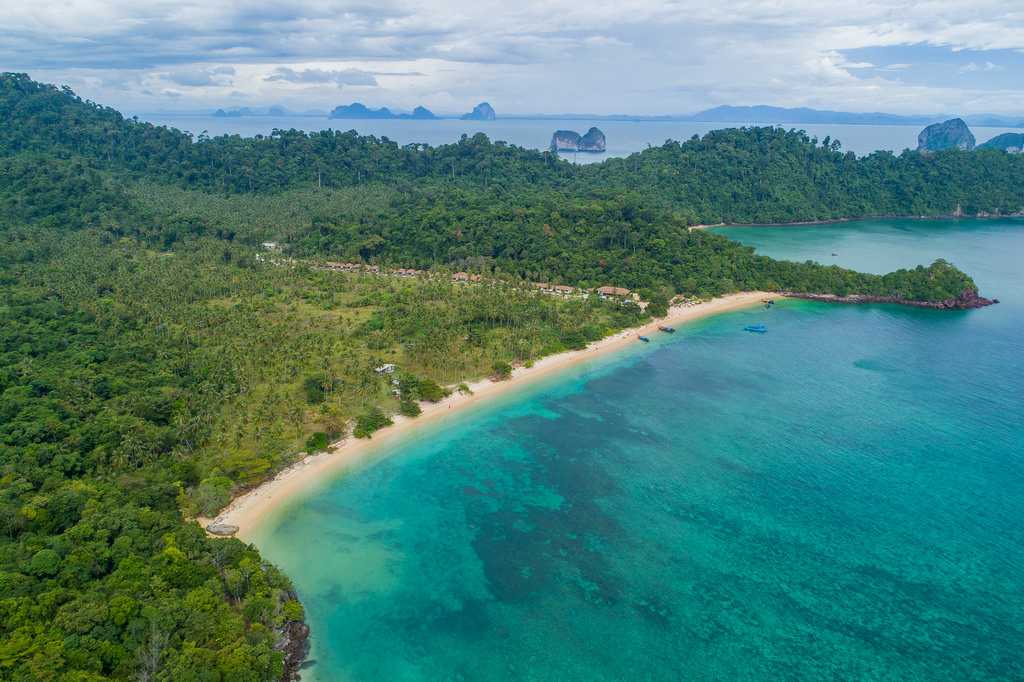 For a day trip from Thailand, Koh Ngai is perfect for the travellers! This place is often referred to as Koh Hai and is situated off the coast of Trang. There are no shops or fancy places in this island, just a few resorts which boast of the island tranquillity and beauty. The travellers can also hop into Koh Mook, the neighbouring island.


32. Koh Mak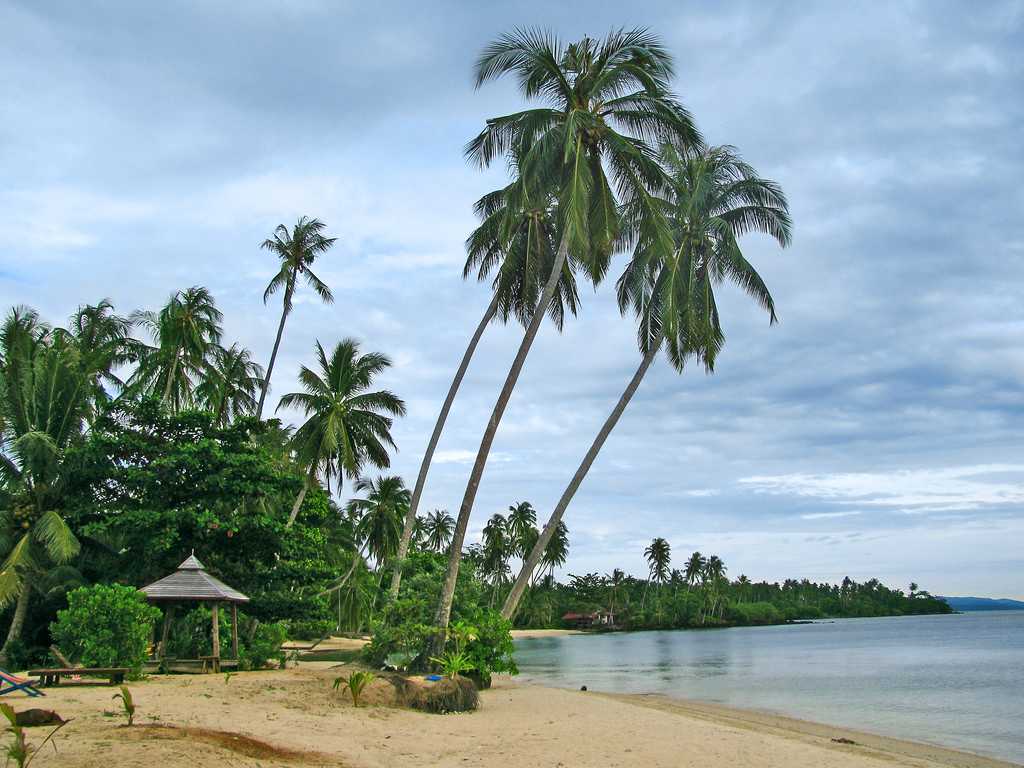 A very pretty and small island situated in the Trat Province of Thailand, Koh Mak is one of most offbeat Thailand islands. For a monetarily inexpensive but emotionally and physically overwhelming trip, Koh Mak is the best option for the travellers. Spending a few days here is the perfect way to unwind from the regular chaos of city life.


33. Koh Libong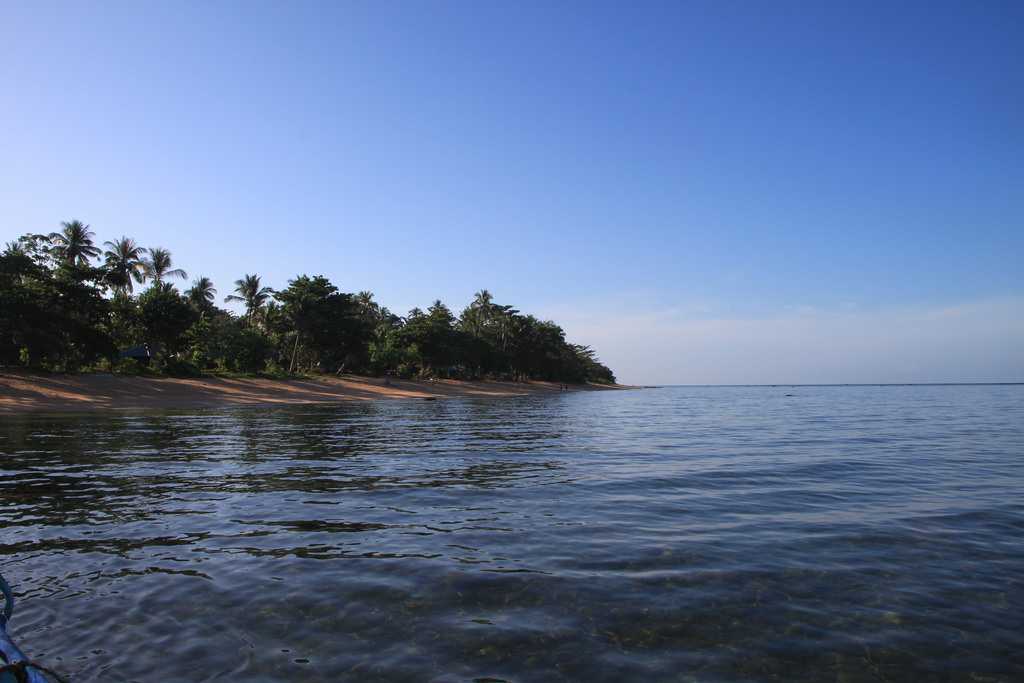 It is the largest Trang Island and is still very less visited by the travellers. The island is surrounded by mangroves and mountains and is quite unusual of other Thailand islands. The travellers can get just a few resort or hotel options on the island and one can spend a night in as less as 1000 Baht in Koh Libong.



34. Koh Sukorn





For experiencing an unusual island experience in Thailand, visit Koh Sukorn. With just a handful of resorts and hotels, Koh Sukorn has no ATM or nightlife. For a peaceful and relaxing stay on a beach with absolute detox from social life, Koh Sukron is the best among all other Thailand islands.