The Kingdom of
Thailand
, has many beautiful locations for whitewater rafting, and it is often an activity picked up enthusiastically by the many tourists who visit the country. With its scenic locales, this is an adrenaline pumping, fun experience for all adventure junkies. There are many places for white water rafting in Thailand. The best 6 places include: 
1. Chiang Mai - White Water Rafting on the Mae Teng River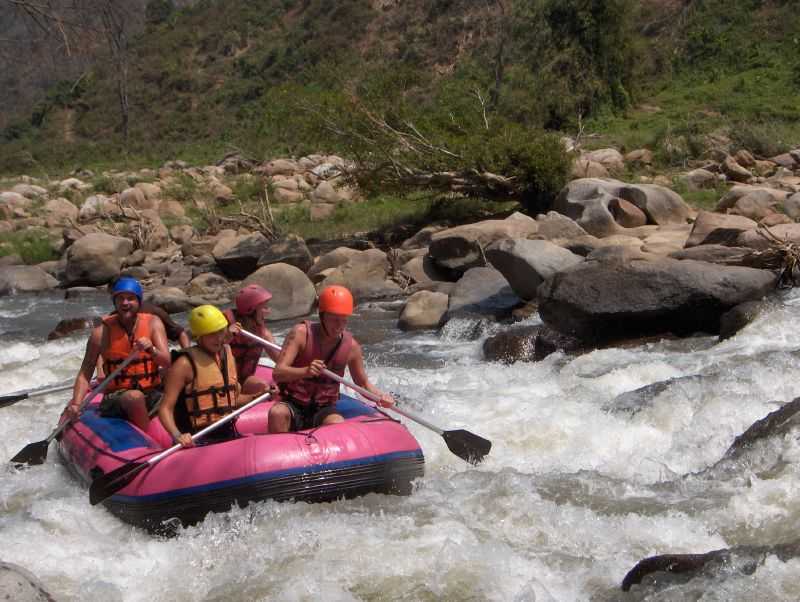 Chiang Mai
is one of the most popular white water rafting spots in Thailand, along with the northern part of the country. The 10 km long Mae Taeng River is perfect for a rafting tour, with beautiful green forests and villages surrounding it. It is perfect for beginners to medium level rafters, and rafting tours happen almost daily.
2. Krabi - White Water Rafting in Southern Thailand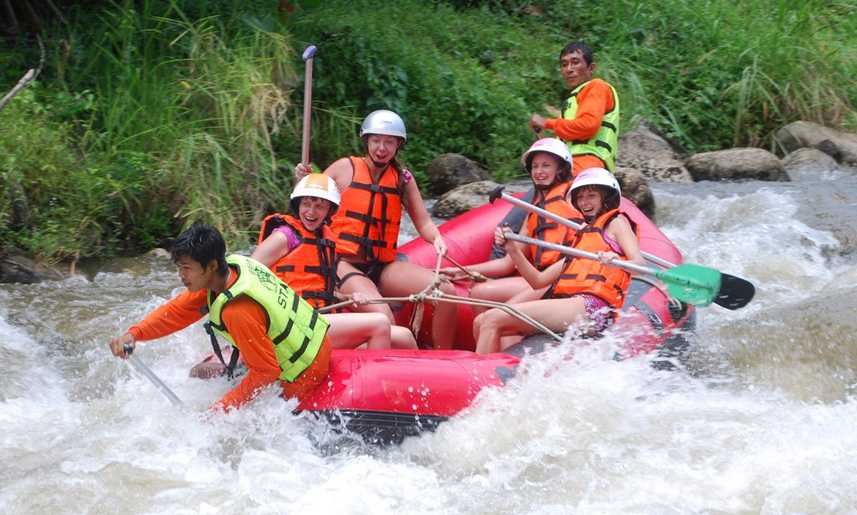 Krabi
offers another good spot for white water rafting in Thailand, set along the Songpraek River. It offers different options, for different grades of difficulty and is suitable for both beginners and experts. The longer courses, over 9kms, is open only to adults and the more experienced rafters. The beautiful scenery, as well as other activities like trekking and quad biking, makes Krabi a spot worth checking out.
3. Kanchaburi - White Water Rafting in Thailand For Seasoned Rafters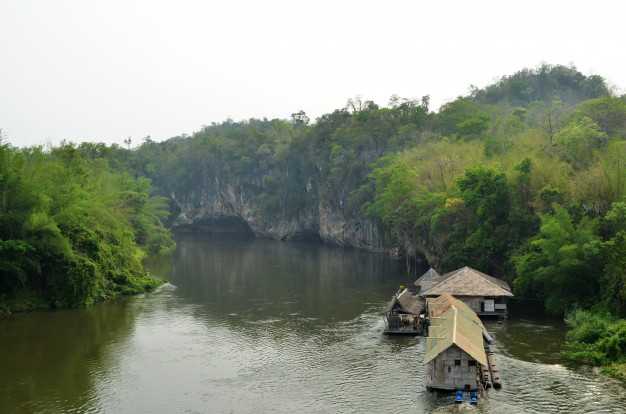 Kanchanaburi
offers an interesting twist to the white water rafting experience in Thailand, suited for the more daring and experimental adventurers out there. Instead of a regular raft, this idyllic locale has bamboo rafts! They are more challenging and difficult to hold on to, and tests the skills of the more experienced rafters.
4. Phang Nga - White Water Rafting Near Phuket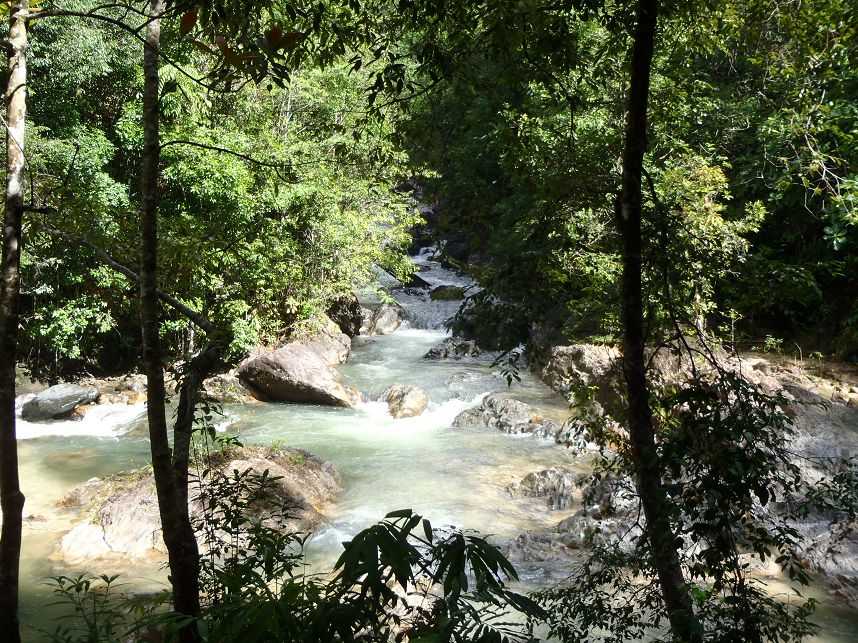 Phang Nga, north of
Phuket
, is another attractive site for white water rafting in Thailand and draws many tourists every year. The rafters can choose from easy to difficult tours for rafting, but rest assured - tour guides are available for each of them! Interspersed with tiny villages along the Khlong Song Phraek River, this ride guarantees a memorable experience.
5. Nan - White Water Rafting in Northern Thailand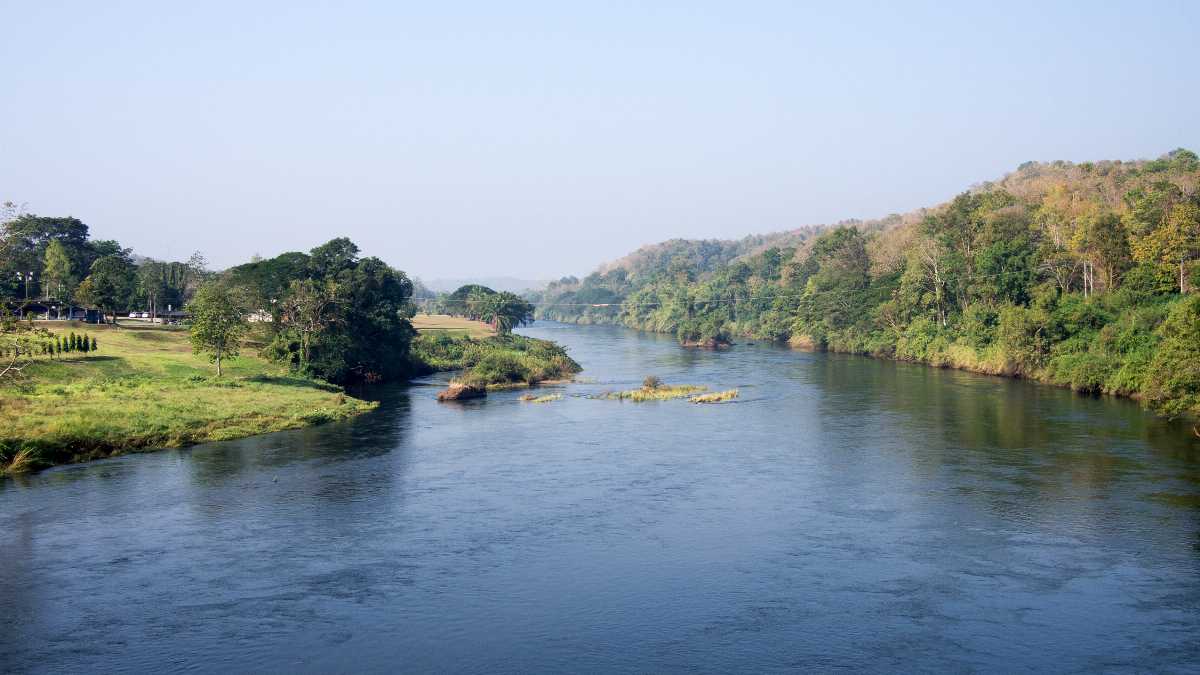 The Nam Wa river in Nan, is an off-beat, quiet locale which is a perfect option for those wishing to enjoy some solitude while white water rafting in Thailand. This long river offers a raft ride for a luxurious half a day, or a full day. The river runs through the Mae Jarim National Park, and it is an enjoyable experience to cruise along the river and take in the beautiful mountain scenery all around.
6. Pai - White Water Rafting in Thailand's Mountains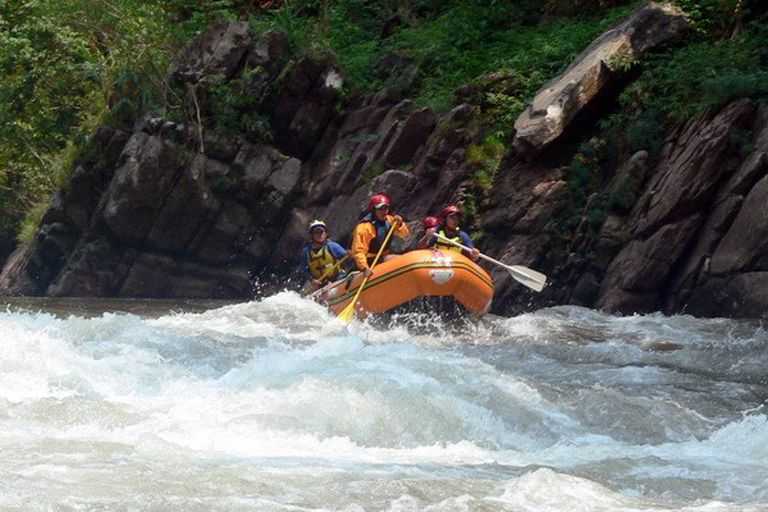 The Pai River is nestled amidst the wilderness and stretches over 60 km, and guarantees a beautiful, exciting and challenging ride to all. The surrounding scenery is indeed beautiful, with water falls, springs and jungle wildlife prowling through the foliage, making it one of the most scenic places to go white water rafting. In
Pai
, there are options for both beginners and skilled rafters, and expert guides to ensure your safety during the rafting experience.
Important Information For White Water Rafting in Thailand
The costs for white water rafting in Thailand range upwards of THB 1000, and are generally between THB 1000 to THB 3000.
White water rafting options generally range from Grade 1 - Grade 6, with Grade 1 being the easiest and Grade 6 being the most difficult levels. Most rafting spots offer options for beginners and experts.
Both beginners and experts are suggested to take help from the tour guides available on location, on how best to navigate the currents of the river, and what other precautions need to be taken in the particular rafting location.
Children below the age of 6 years are not permitted on rafts.
Most of the rivers in Thailand are prone to floods during the monsoon months of July to October and can become quite dangerous. It is advisable to not book rafting tours during this time.
The things to carry for a white water rafting expedition include an extra set of clothes, sunscreen and also comfortable shoes. The rafting tour operators provide good life jackets.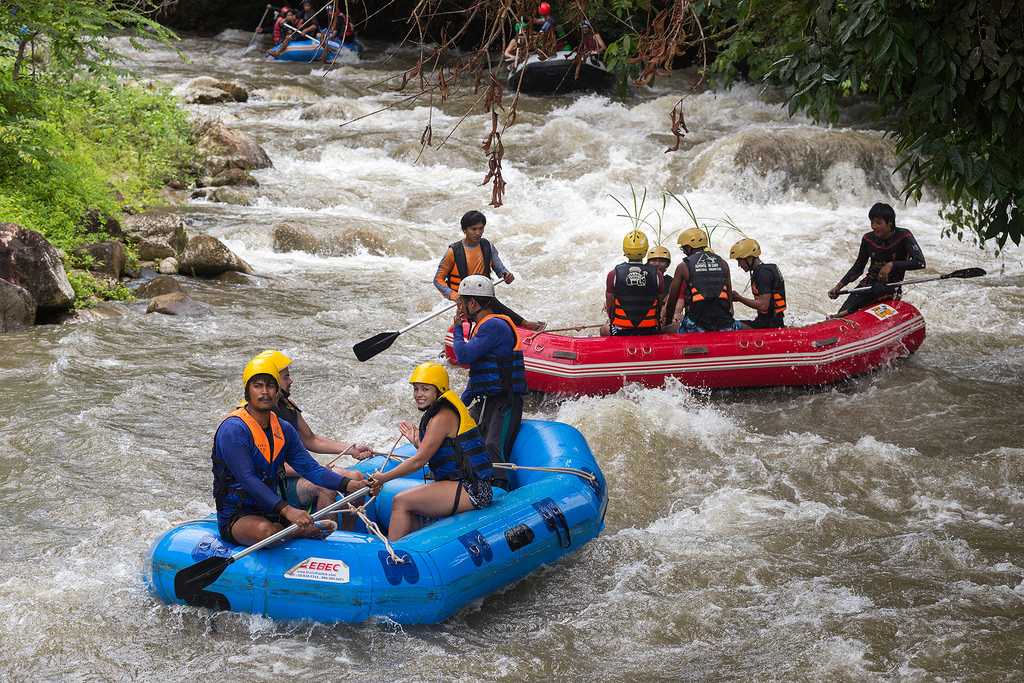 White rafting in Thailand is the perfect sport to add that little extra thrill to your holiday. Navigating the waters through some truly stunning scenery makes for a great memory, and will definitely leave you asking for more. With options for both beginners and experts, this is one must try water activity!