Bangalore is the happening tech town of India which is flooded with young blood from all over the country. During the weekends, they do need a break from the usual boundaries of their office and they can hit beautiful places that are nearby. One such destination has to be Chikmagalur which is a quaint hill station situated in Karnataka. It is known for the green hills as well as because of the naturally occurring caves. A road trip is the best way to visit Chikmagalur from Bangalore as it is just 5 hours away. So, let us know a bit more about the road trip from Bangalore to Chikmagalur.
Routes to Take!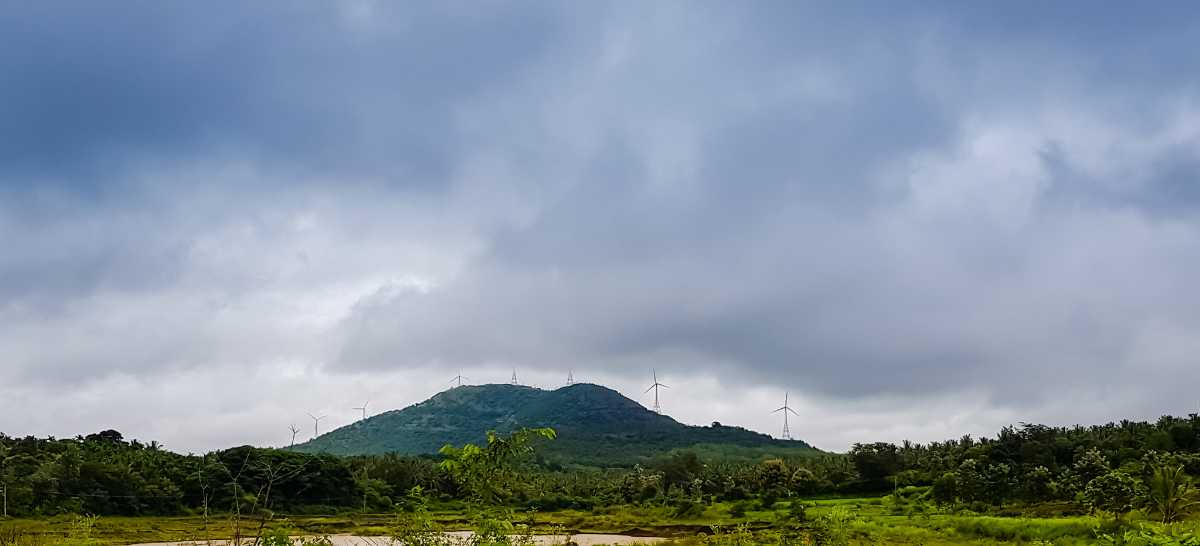 If you are planning to visit Chikmagalur from Bangalore, then you can take one of the three routes that are available to you.
Route 1: Bangalore-Kunigal-Channarayapattana-Hassan-Belur-Chikmagalur on NH 75
In this route, you have to travel for about 244 KM and even after taking rest stops, you will be able to reach Chikmagalur in about 5 or 5.5 hours quite easily. While on this route you can visit Belur which is famous for its Chennakesava Temple as well as the town of Hassan. The condition of the roads is quite good. You will need to pay toll taxes when you plan to travel on this route.

Route 2: Bangalore-Kunigal-Tiptur-Arsikere-Halebid-Chikmagalur on NH 75 and 73
In this route, you have to drive for about 241 KM but it takes a little more time than the first route and you will reach Chikmagalur in about 5 to 6 hours with adequate rest stops. In this route, you will first travel on NH 75 and then on NH 73. On the way, you can stop at the town of Tumkur which is known for its coconuts and also at Tiptur town which means dried coconuts. This route also requires you to pay toll taxes.

Route 3: Bangalore-Tumkur-Hiriyur-Hosadurga-Kadur-Chikmagalur on NH 48
This is the longest route that you can take to reach Chikmagalur from Bangalore and it can take you up to 6 to 7 hours when you are driving on this route. We will only recommend you to take this route if the above two routes are closed or unavailable under some circumstances.
Road Trip by Bus
You can easily book a cab or take your car to visit Chikmagalur from Bangalore, but a road trip via a bus can be a much more thrilling experience. You can either take the KSRTC buses run by the government which you will easily find Kempegowda bus stand. Several pick-up points are present throughout the city including Jalahalli Cross, Eighth Main Circle Dasarahalli, Yeshwantpur Govardhan Theater, etc. Private buses from different bus providers are also available. You should remember that a bus ride can last anywhere between 6 to 7 hours depending on the business. Most of the buses leave after 6:00 PM, so you will have a thrilling experience of the journey. This can be considered one of the most economical ways of reaching Chikmagalur as it will cost you anywhere around INR 500 to INR 900 and it is perfect for solo travellers.
Hotels on the Way
1. Swathi Delicacy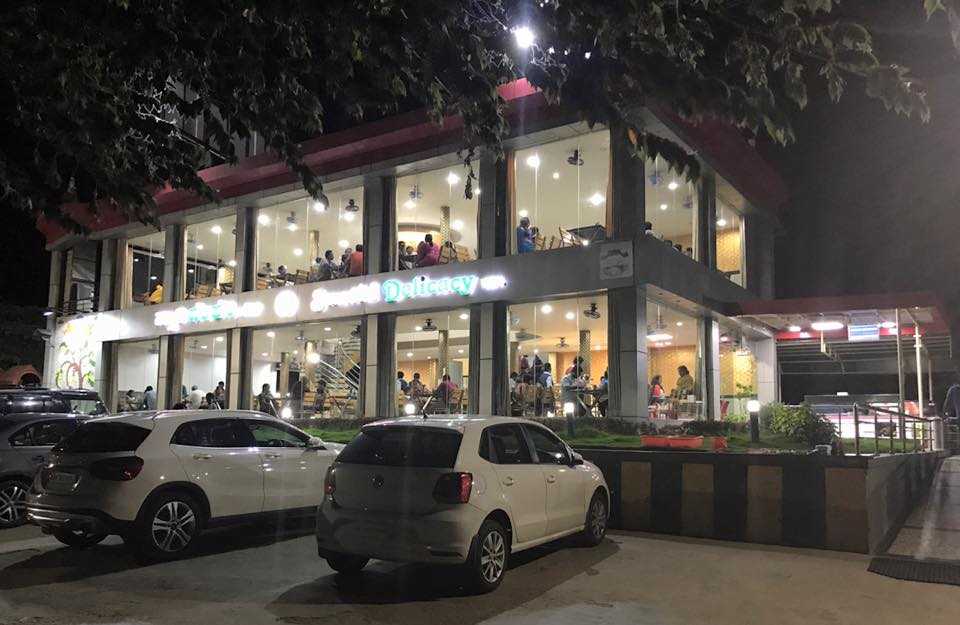 Address: 4 Kms From Yediyur - Bangalore, N.H. 48 | Kunigal, Tumkur, India

Contact: +91 94481 29493
This restaurant falls in Kunigal and offers you a refreshing meal after you have driven for a while. They serve Indian thalis as well as great Chinese dishes which can be enjoyed by your whole family. They are a drive-in restaurant, so you can easily park your car and then enjoy your meal without having any tension. If you are starting early on your journey to Chikmagalur, this eatery will be a great one to have your breakfast.
2. Panchavati Family Pure Veg Restaurant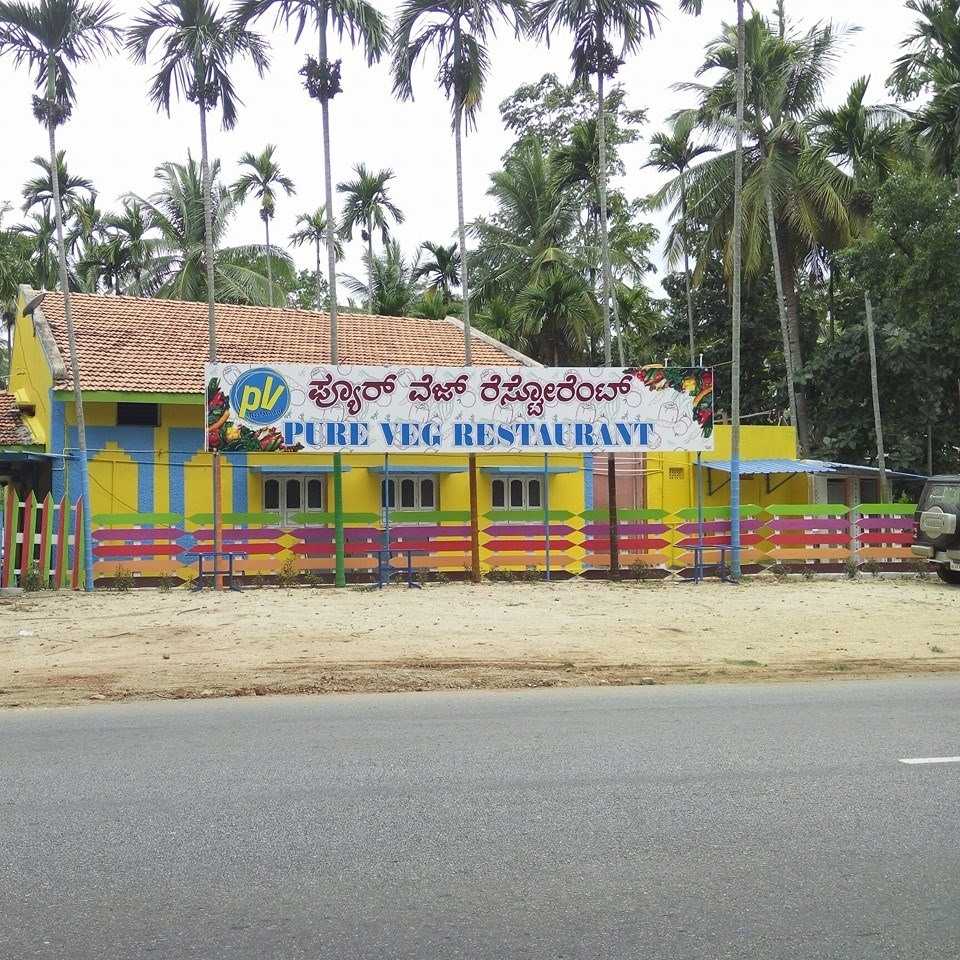 Address: Bengaluru - Honnavar Road, Tiptur, Karnataka

Contact: 94489 51023
This is yet another great eatery that you will pass when you are on your way to Chikmagalur. This place is in Tiptur and it specializes in serving great vegetarian dishes to the visitors. The restaurant is spacious and contains enough sitting available for a large family. They are known for serving good vegetarian food at an affordable price.
3. Hoysala Village Restaurant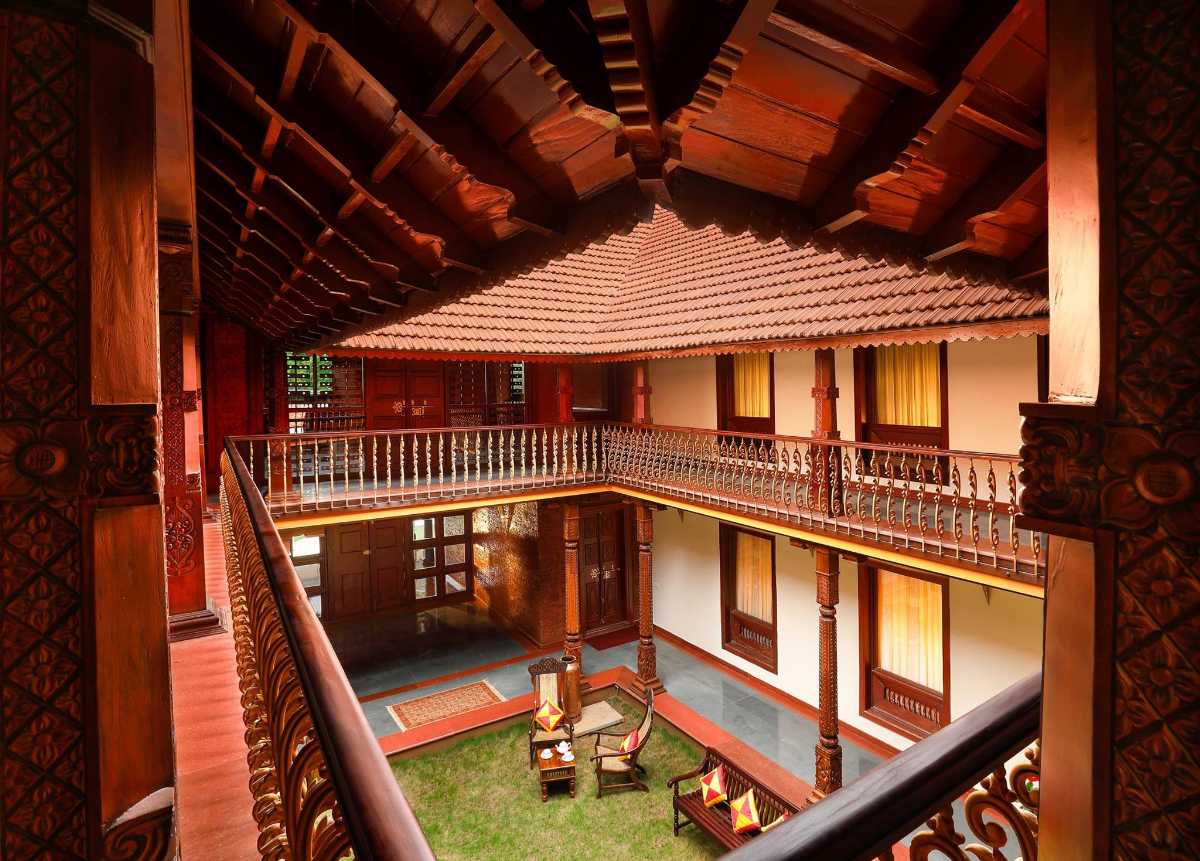 Address: Survey No.357, 1/2, Handinkere Village J.H.Kere P.O, Belur Road | at Hoysala Village Resort, Hassan, India

Contact: +91 80 2234 0166
If you are someone who never compromises with their food, then this restaurant will make you fall in love. It is situated in Hassan on the way to Chikmagalur and it is a fan favourite of many tourists. They are especially known for their authentic Indian dishes focusing on Karnataka. The ambience is great and we will recommend this place to have your lunch because of their great service.
Highlights of the Road Trips
A great thing about opting for a road trip from Bangalore to Chikmagalur is that you get to visit several places even before reaching your final destination. Here are some of the places that we will recommend you to visit-
Shravanabelagola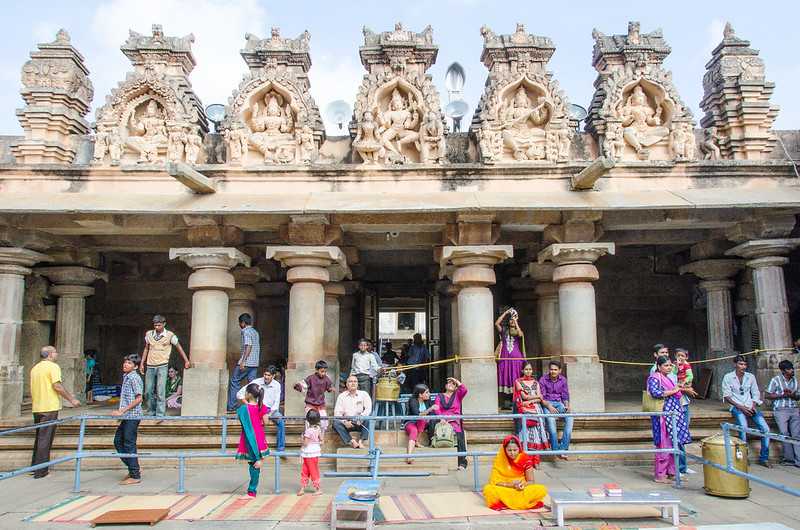 When you are driving through the Hassan district, take a break to the Shravanabelagola town which falls near Channarayapatna. It is mostly known for the 57 foot monolithic Lord Gomateshwara which is claimed to be the largest. The place is relaxing and it is surrounded by the Vindhyagiri hills. As it is 12 KM from the Bangalore- Mangalore Highway NH48 you have to opt for the third route to reach the town.
Gorur Dam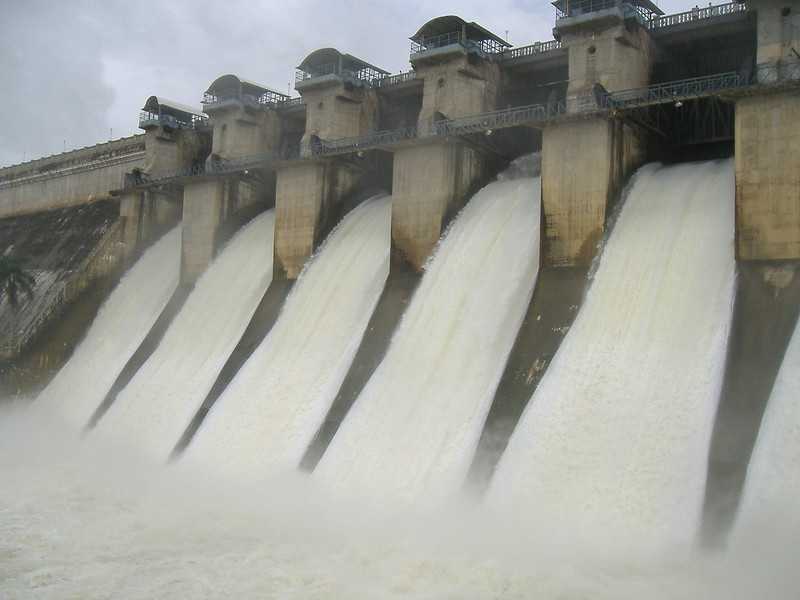 This is yet another attraction that you will find while passing through the Hassan district. The dam is built around the Hemavathi river making it a Hemavathi reservoir. Built-in the 1900s this dam is named after Gorur Ramaswamy Iyengar, a famous Kannada personality. After you reach Hassan, you will need to drive for 20 KM to reach the Gorur dam. A garden is situated beside the dam and it gets a lot of attractions when the water is released.
Shettihalli Rosary Church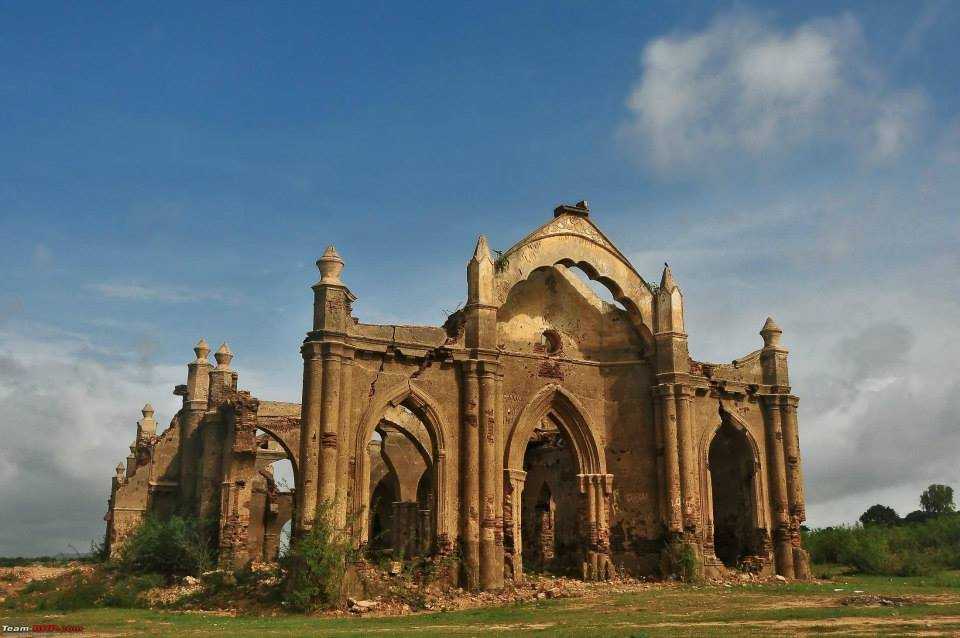 If you are someone who cares for architecture and history, then this church is a must-visit. You will find this in the Hassan district when you are on the way to Chikmagalur. The speciality of this church is that it remains underwater throughout the year except for the summer months. The 450-year-old church is adorned in Gothic designs and it is quite peaceful. From the main town of Hassan, you need to drive about 22 KM to reach this place.
Manjarabad Fort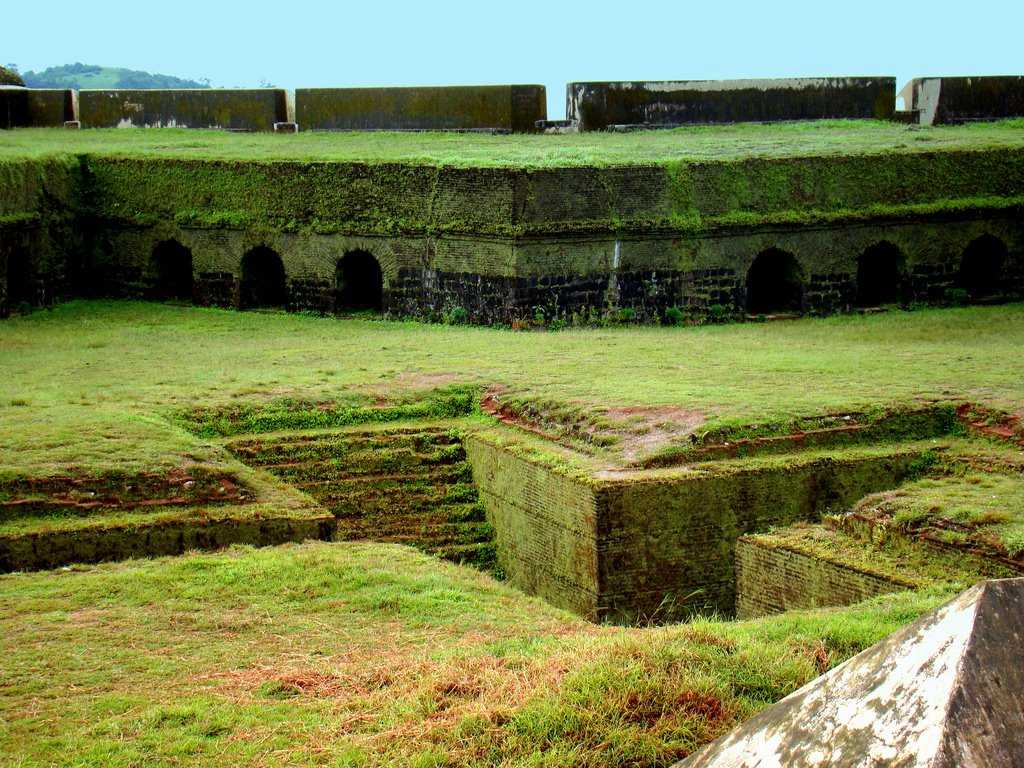 Do you know that there is a star-shaped fort in India? If you didn't, then you should visit the Manjarabad Fort built by Tipu Sultan in 1792. It was placed strategically to keep away the enemies. The majestic piece of Islamic architecture stands tall till today and you can visit this fort if you are ready to take a 60 KM detour from Hassan.
Halebeedu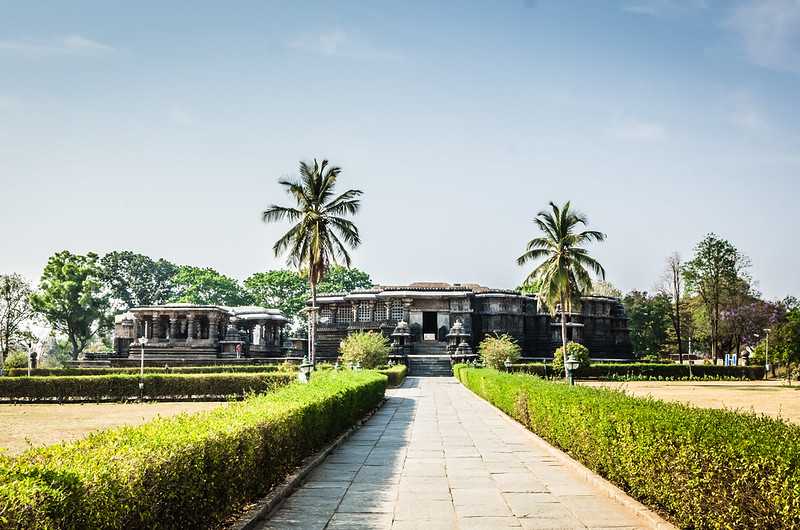 This is yet another historical sight that will excite your minds as this city was the capital of the Hoysala Empire during the 12th or 13th century. It used to be called Dwarasamudra, but the current name Halebeedu suggests that it is an old city. You can tour the place to see the different ruins and the temples of Hoysaleswara, Kedareshwara and Shanteshwar. You need to drive 40 KM from Hassan to reach this place.
Belur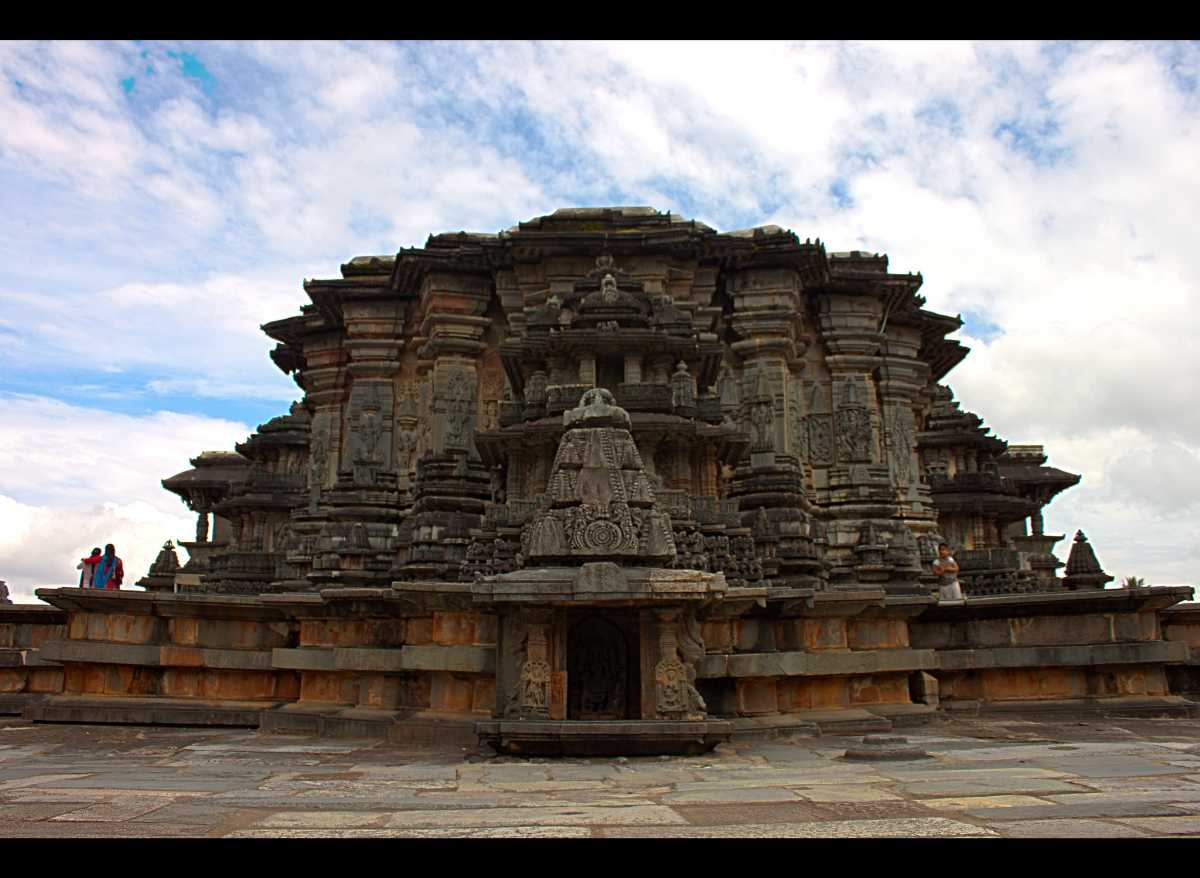 As we have said above, when you are on your way to Chikmagalur, it is suggested that you cool off at the beautiful town of Belur. It is especially known for its Chennakesava temple and other temples. The town is situated on the banks of the Hassan river and it is quite peaceful. You will find this town just 53 KM before reaching Chikmagalur. It is a great town to spot the beautiful Hoysala architecture.
Who Can Go on this Road Trip?
Anyone interested in having a nice weekend can go on this trip. It is great for young students or office goers who are in need to relax after a long week of work. This road trip is also great for families as it is short and the journey includes a view of many of the important and beautiful temples of Karnataka.
Duration of the Trip
Along with you driving to the destination, we will recommend you to take a 3 Days 2 Night trip. If you have your car or if you are hiring a car, then we will recommend you to start early on your journey so that you can reach Chikmagalur by the evening. Have a look at the different historical and natural wonders present in Chikmagalur as well as on its way to complete your trip.
Have you already taken a road trip from Bangalore to Chikmagalur? How was the experience? Are you excited for your road trip? Do let us know in the comments below!