Hong Kong has some of the best bars with the best of ambience along with some excellent cocktail choices and music. Be it the rooftop bars, offering a panoramic view of the city or the ground level bars and pubs, loaded with heavy music - the experience will definitely be refreshing and ecstatic for party lovers, bar hoppers and cocktail admirers, grooving with the beats of the night in the land of Hong Kong.
Here are the names of the top 30 pubs and bars in Hong Kong:
1. Alto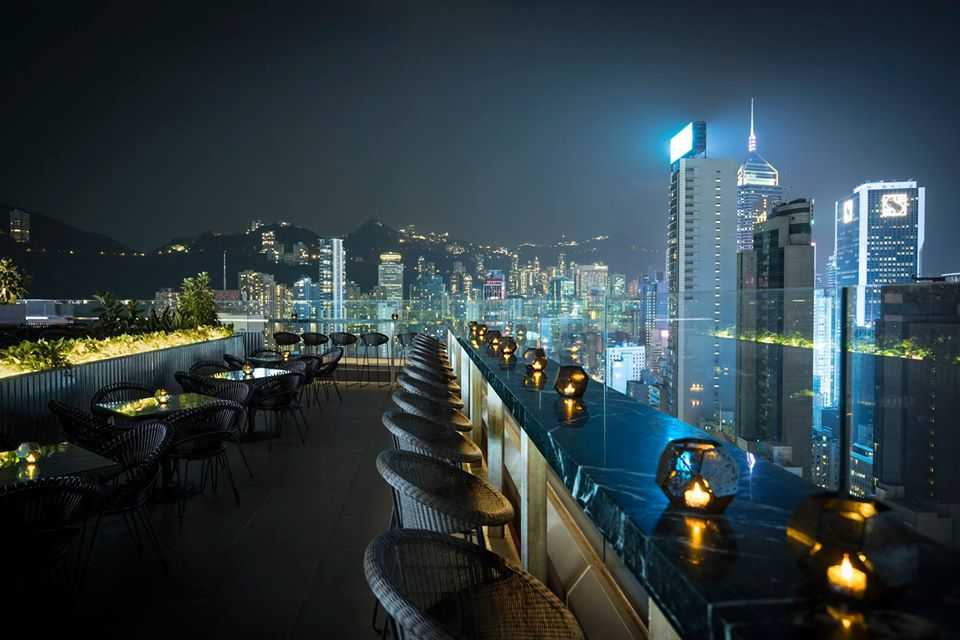 With the amazing view from the 31st floor, blazing with the mirror balls chandelier, amazing outdoor seating arrangements and the perfect champagne choice in the alfresco lounge make Alto special to its everyday visitors. This grill centric restaurant in Causeway Bay is one of the top bars in Hong Kong that offers French, Asian and European dishes with a wide choice for wine and beer.
Address: 31/F, V Point, 18 Tang Lung Street, Causeway Bay
Timings:
Tuesday to Sunday - 12:00 PM to 03:00 PM, 06:00 PM to 11:00 PM
Monday - 06:00 PM to 11:00 PM
Must Try: For a perfect dinner, Alto serves the best from its starter with watermelon salad to desserts like cheesecake along with a glass of rich wine.
2. The Old Man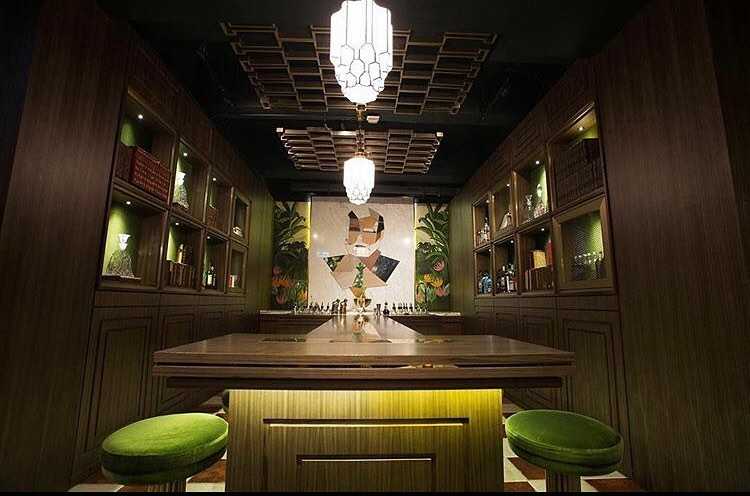 When a literary classic turns into reality, that is when Hemmingway's The Old Man turns into the first bar, allegedly Asia's best bar, as well, in Hong Kong. Hemingway's idea about the taste of cocktails inspired the founders of this bar, namely Agung Prabowo, James Tamang and Roman Ghale is astounding and also new! Amazing is the cocktail section providing cocktails like the marshmallow gin.
Address: Lower G/F, 37 - 39 Aberdeen Street, Soho, Central
Timings:
Monday to Saturday - 05:00 PM to 02:00 AM
Sunday - 05:00 PM to 12:00 AM
Must Try: The Snows of Kilimanjaro or the fuzzy taste of The Sun Also Rises, starting from HKD 90. The I-shaped cocktail counter and the Ernest Hemingway themed bar is definitely an experience worth cherishing
3. The Wilshire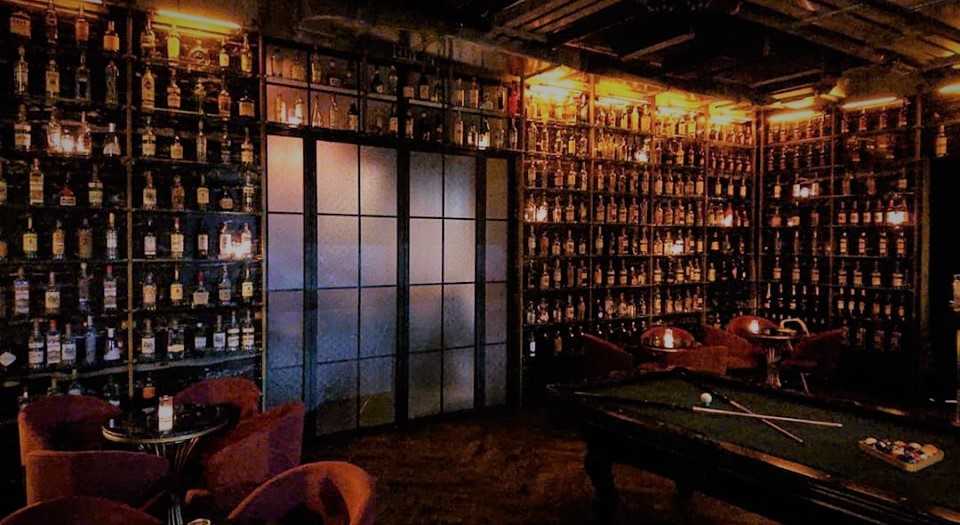 Being a valuable gem of Hong Kong in Kennedy Town, Wilshire Bar offers a vivid choice of classic cocktails along with a classic environment inside the bar. Led by Danial Eun and Jon Chan, Wilshire with its minimalist decor and wide range of original and modern classic cocktails make it stand out amongst the other bars in Hong Kong.
Address: 1/F, The Hudson 11 Davis Street, Kennedy Town
Timings: Tuesday to Sunday - 07:00 PM to 02:00 AM
Must Try: Cocktails like the Safety Word with the pinch of Irish whiskey at an affordable price of HKD 140, The Business with the touch of gin, Lime and Honey at HKD 140, the Break Glass Fizz with gin, lemon juice, and honey are some must savor classic cocktails, perfect for a Friday
4. COA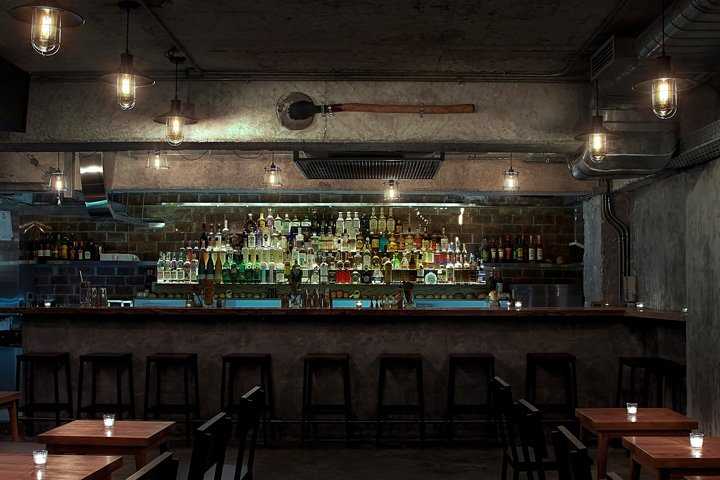 Headed by cocktail veteran Jay Khan, COA is one of the bars in Hong Kong relatively a recent uproar among the cocktail lovers of this region. The first step into the bar will lead you to a new world of a Mexican style infused agave decor, all decked by the pleasing lights of the candle, revealing the intricately constructed wall murals, showcasing ultimate craftsmanship.
Address: Shop A, LG/F Wah Shin House, 6-10 Shin Hing Street, Central, Hong Kong
Timings: Tuesday to Sunday - 06:00 PM to 01:00 AM
Must Try - With its explorative artisanal cocktail list, this bar serves tequila, mezcal, raicilla, tuxca, bacanora, sotol and charanda, along with a range of Mexican beers and South American wines, too. If you are interested in drooling in this Mexican flavor, COA will definitely serve you the best.
5. Bar De Luxe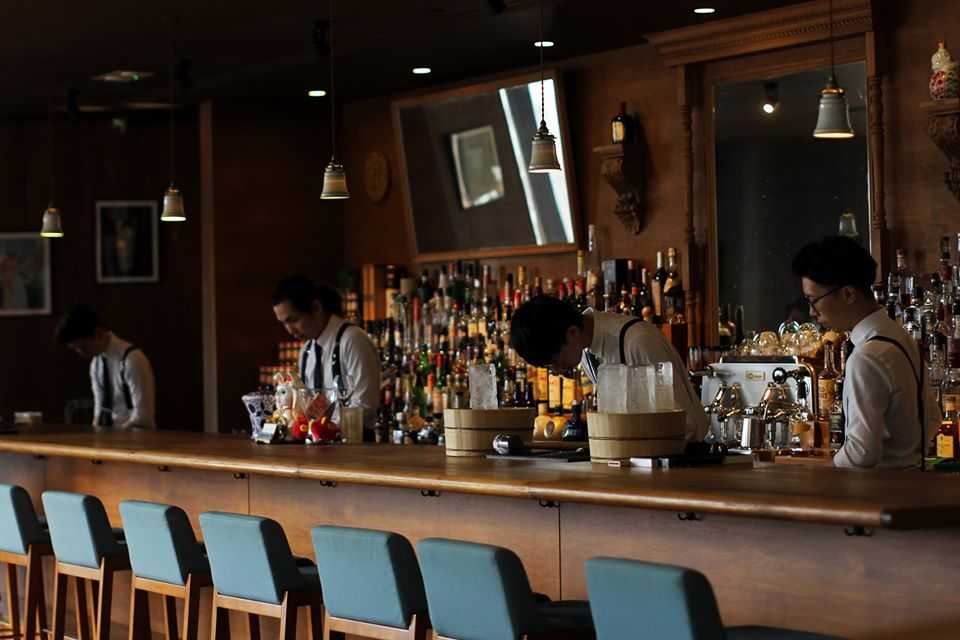 The recently introduced Japanese cocktail bar, Bar De Luxe under the same premises of Attire House in Central is headed by famous Ueno Hidetsugu, owner of the world-class Bar High Five of Tokyo. Spacious with sober music and soothing lights mark the journey on a softer note for a weekend trip to Bar De Luxe.
Address: 30/F, Asia Pacific Centre, 8 Wyndham Street, Central, Hong Kong
Timings:
Monday to Thursday - 04:00 PM to 12:00 AM
Friday to Saturday - 04:00 PM to 02:00 AM
Must Try: If you are an ardent admirer of perfectly crafted drinks, Bar De Luxe will provide you Japanese Yomogi Herb Liqueur, Plum beauty - a mix of plum and ginger wine with cinnamon liqueur and Kirin Fuji Sanroku Whiskey, the Hidden Gem and many others.
6. Lobster Bar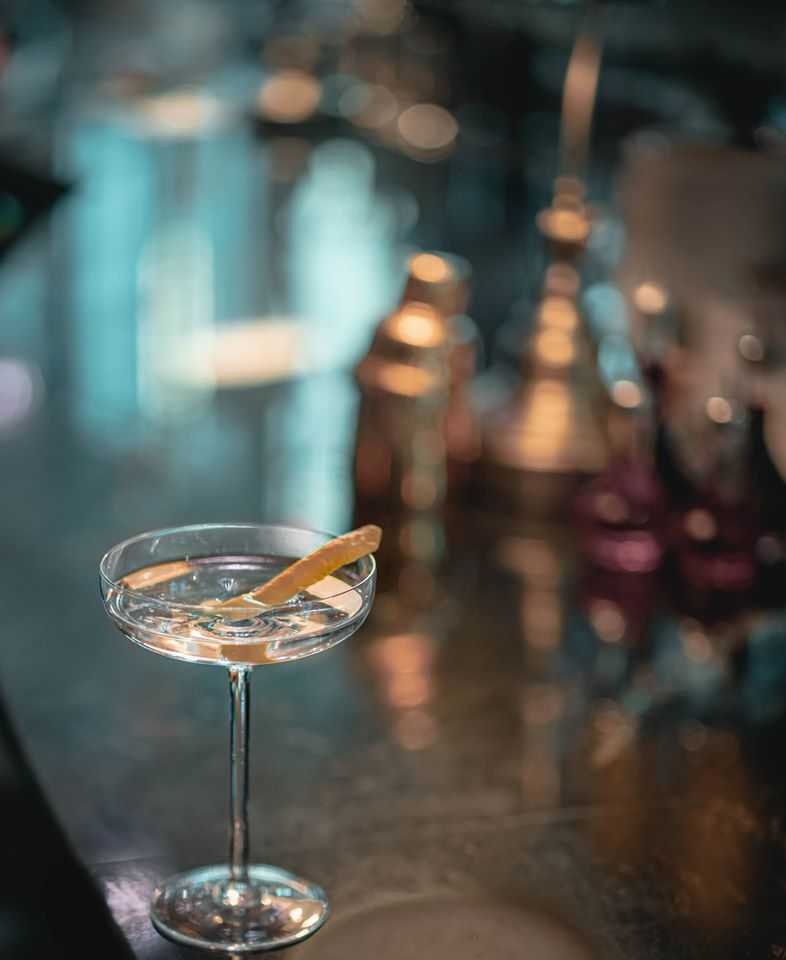 Nothing can be better than a savouring glass of rich wine before jumping into a tasty dinner in the heart of Hong Kong at Lobster Bar and Grill. A ravishingly lit up ambience with beers served in frosted pewter mugs along with living music performances happening six days a week, Lobster Bar is one among the bars in Hong Kong that is finely curated with all the essential aesthetics.
Address: Level 6, Pacific Place, Supreme Ct Road, Central
Timings:
Monday to Thursday - 08:45 PM to 12:30 AM
Friday and Saturday - 09:00 PM to 01:35 AM
7. The Wise King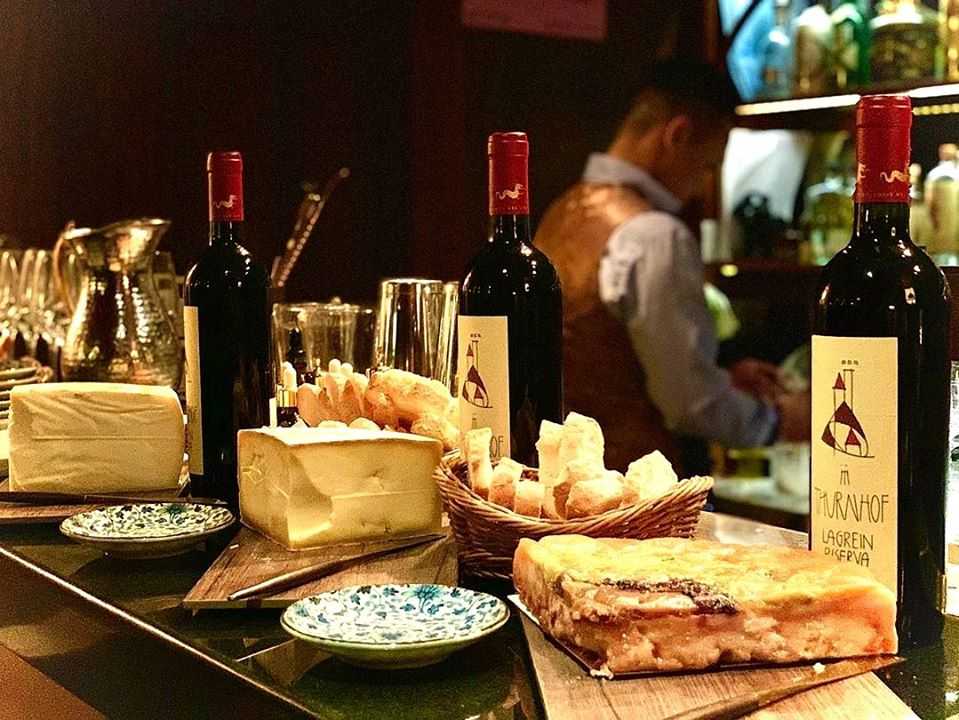 Taking inspiration from King Alfonso X, the Wise King bar came into existence, paying homage to tapas food and drinking culture. The intricately designed burgundy walls, flickering golden lights and romantic ambience will take you to a world far from the outside hustle and bustle. The menu is ecstatic in the Wise King, too.
Address: 25 Staunton Street, Basement in Tsun Wing Lane, Soho Central

Timings:
Monday to Thursday - 06:00 PM to 01:00 AM
Friday and Saturday - 06:00 PM to 02:00 AM
Must Try: Wise King offers its special Red Gold Bloody Caesar where Saffron-Quinoa Vodka gets mixed with white wine cream and Mediterranean tomato juice, El Sabio where the spicy flavor coming from the spiced dried fruits with red wine reduction, Pickled Margarita with Bay leaves Reposado Tequila, Mezcal, pickled beetroot shrub, citrus, and cayenne pepper salt and so on
8. Blue Bar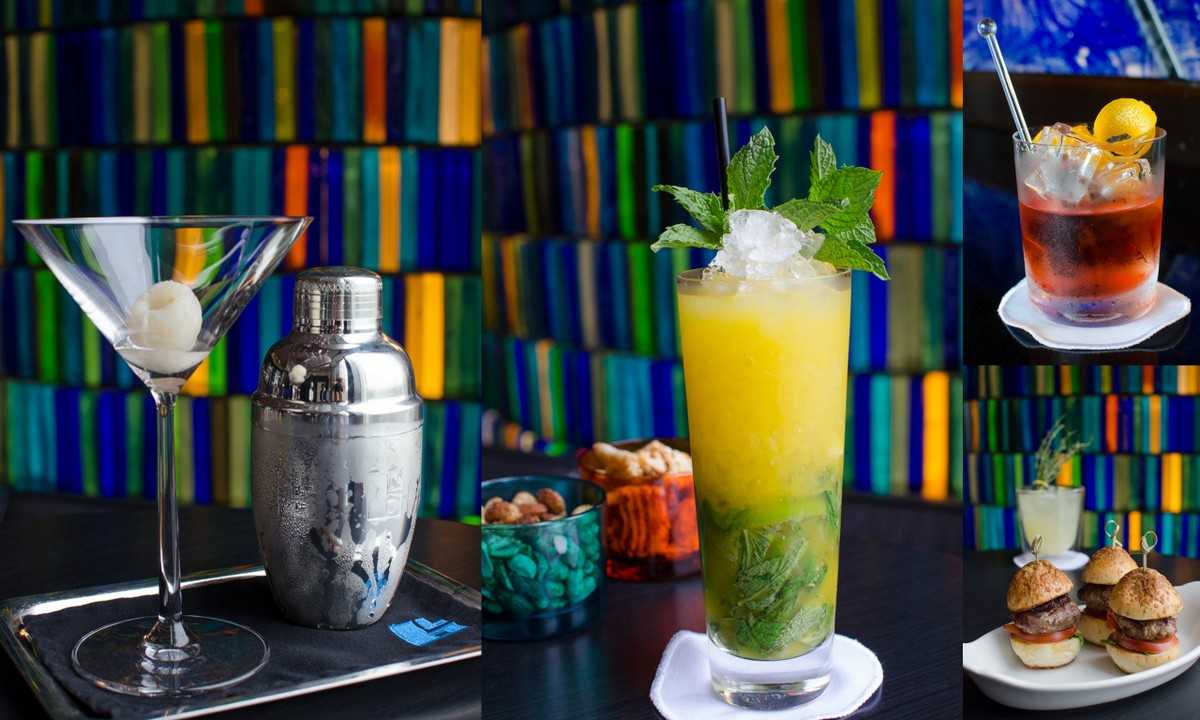 How about a glass of drooling martini in an ocean blue ambience with the view of the harbour beyond the glass windows? Well, Blue bar is one of the bars in Hong Kong that is famous for its collection of martini served with utmost excellence. If you are lucky, you can also witness live music performance with a glass of classic Heirloom of Bacardi, Sichuan peppercorns and a pinch of sesame.
Address: 8 Finance Street, Central
Timings: 12:00 PM to 01:00 AM
Must Try: The exotic collection of Martini is something for which Blue Bar is famous for, along with a bite of Pizza Cappriciosa. You can also have Tuna Ceviche and Pink Pomelo with some excellent gulp of gin
9. J Boroski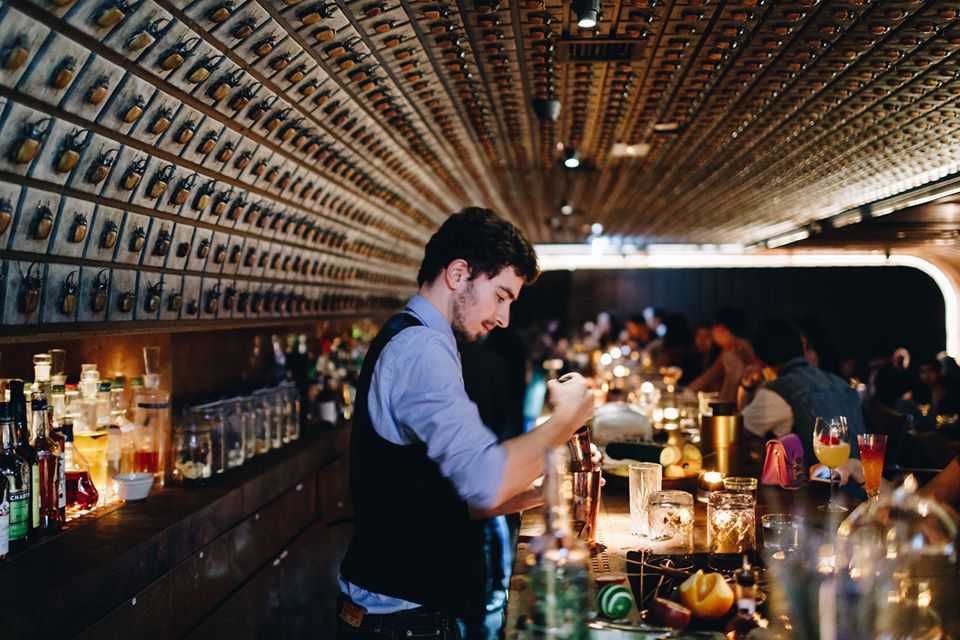 Ever imagined spending a weekend in a creative cocktail bar? If no, then certainly visit J. Boroski bar in the Central, stylized by famous Ashley Sutton. Unlike other pubs and bars, in Joseph Boroski's invented Boroski bar, there are no menus on the table; surprisingly, you will be served whatever your taste buds demand you. Be it something strong, mild, sour, sweet, spicy, tangy, floral - everything is at your service.
Address: 1-13 Hollywood Road, Ezra's Ln, Central, Hong Kong
Timings: 06:00 PM to 02:00 AM
Must Try: The meticulously crafted customized drinks definitely urge you to visit J.Boroski on the weekend nights, illuminated by the sophisticated spotlights all around
10. Brickhouse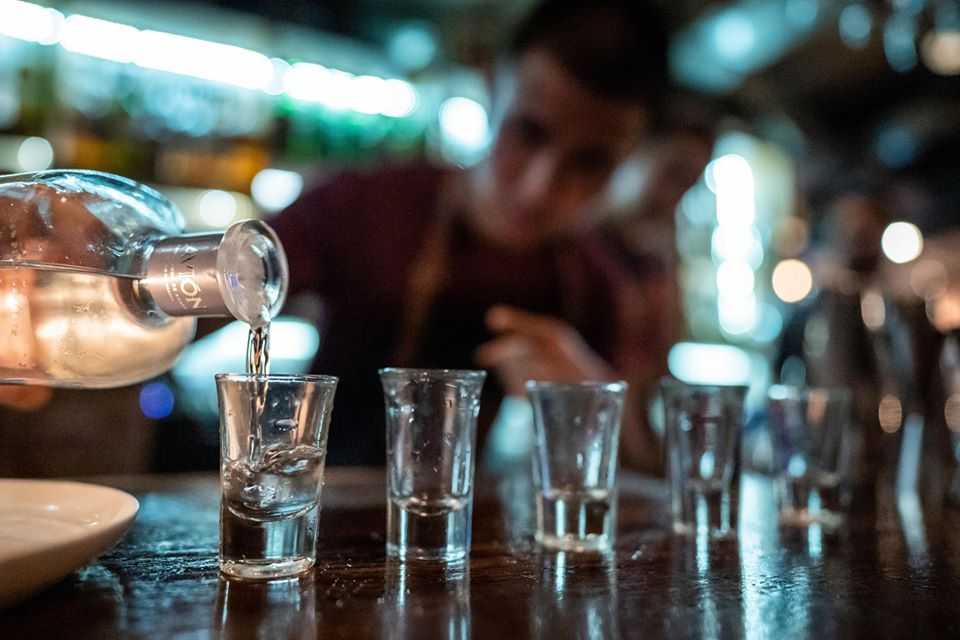 The Mexican stylized late-night bar cum restaurant, Brickhouse is located right at the heart of the city's hustle and bustle. Dealing majorly in a youngster crowd, the walls showcase exquisite graffiti arts along with providing some good Mexican and South American dishes.
Address: 20 A D'Aguilar Street, Central, Hong Kong

Timings:
Monday to Thursday - 06:00 PM to 12:00 AM
Friday and Saturday - 06:00 PM to 02:00 AM
Must Try: The meticulously crafted customized drinks definitely urge you to visit J.Boroski on the weekend nights, illuminated by the sophisticated spotlights all around
11. Mizunara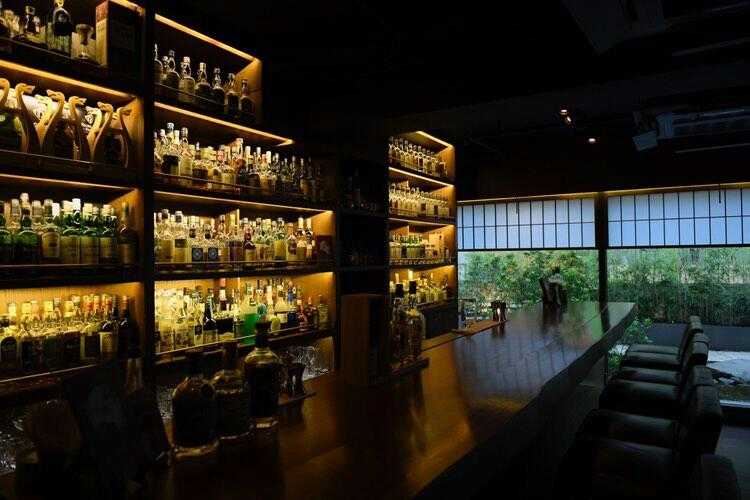 What secret lies in the alleys of Hong Kong is unimaginable and one of the Japanese-styled bars in Hong Kong that is curated on the fourth floor of a commercial building. The wooden decor with subtle lighting ambience is very inviting and also has their sister shop, located at Regency Centre I, 39 Wong Chuk Hang Road, offering rare varieties of whiskey collectibles for near and dear ones.
Address: 4th Floor, Kiu Yin Building, 361-363 Lockhart Road, Wanchai
Timings: 06:00 PM to 03:00 AM
Must Try: Led forward by Masahiko Endo, world-renowned bartender, whatever this bar serves you will surely make you fall for the choices, be it a glass of Yamazaki, Hakushu, Hibiki, Ichiro's Karuizawa, Glen Moray or other 600 collections of whiskeys
12. TAP - The Ale Project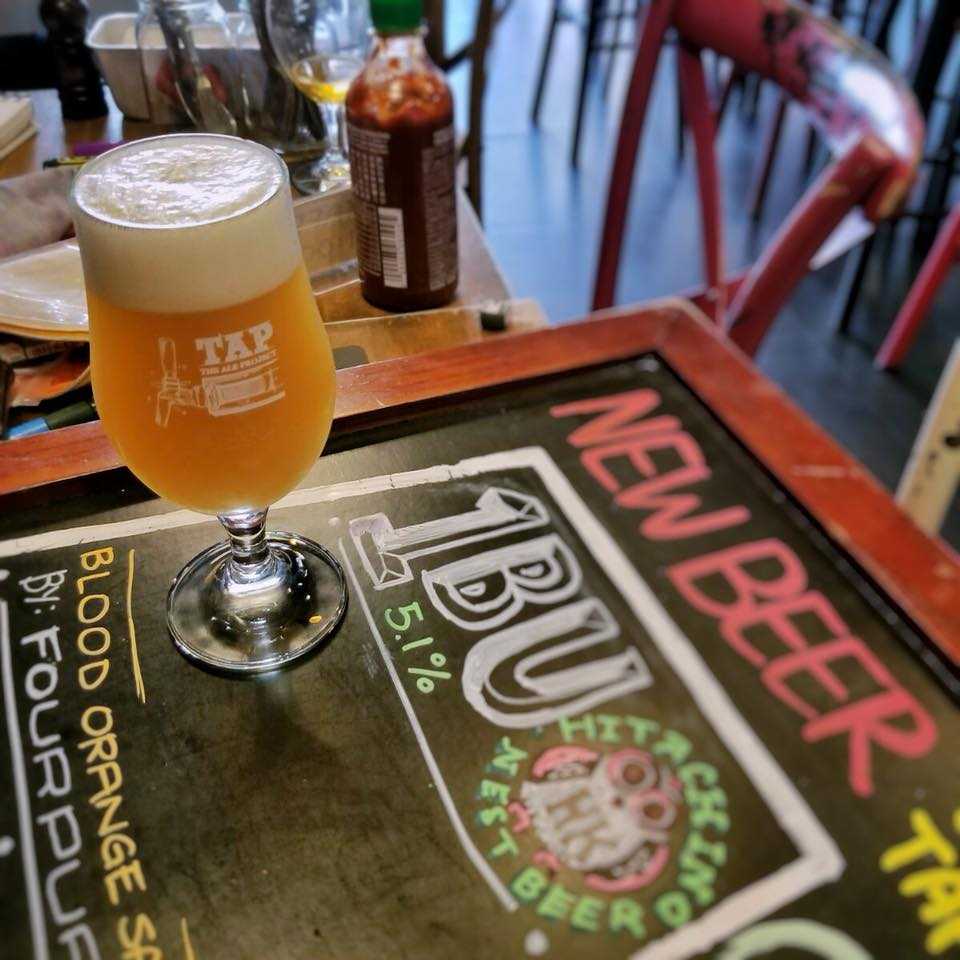 Probably one of the most hyped bars in Hong Kong among the youngsters, TAP presents to its customers an environment perfect for couples and date nights with music and cocktails. The cozy, quaint, vintage-style look adds to the atmosphere along with vintage dressed taps filled with customized and crafted beers. Within every few months, new varieties of beer arrive in these taps, too.
Address: G/F, 15 Hak Po Street, Mong Kok

Timings: 04:00 PM to 01:30 AM
Must Try: Crowded with youngsters, TAP Ale homes local breweries along with ales from England, Belgium, USA and many other countries
13. Pontiac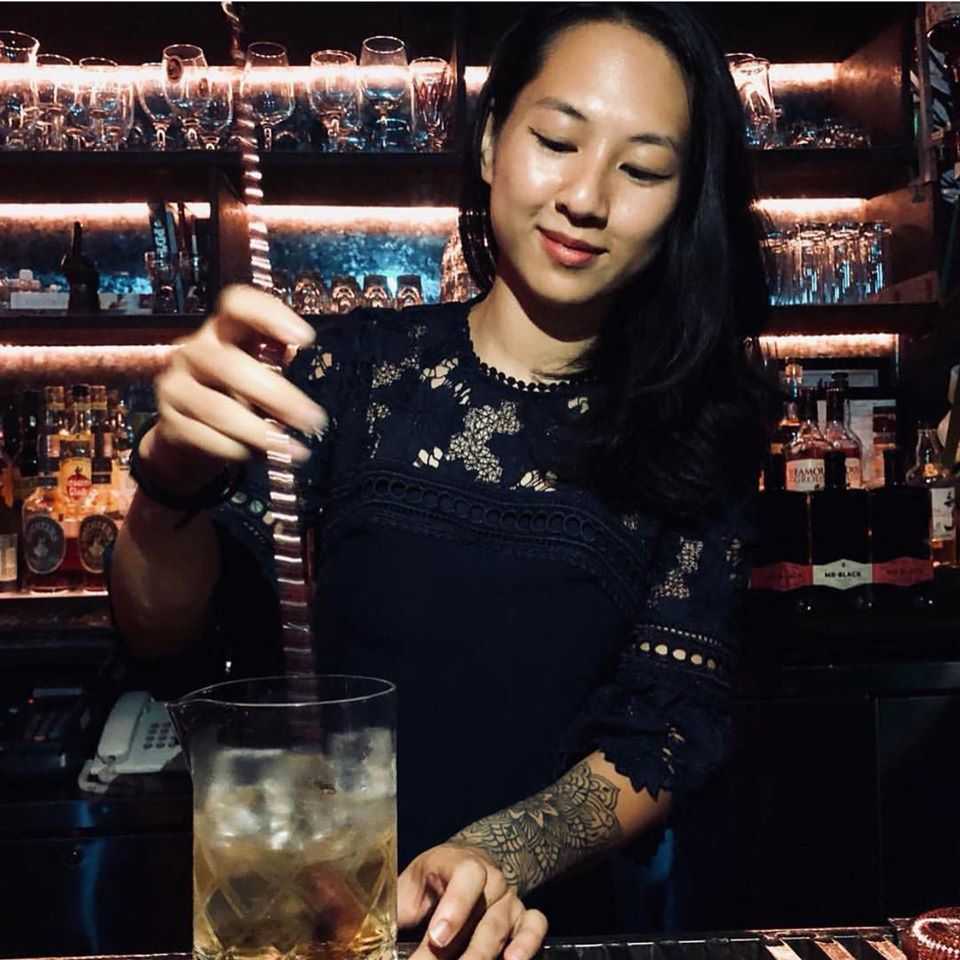 Pontiac will remind you of your daring college days, with some excellent jukebox choice and eye-goggling decor. A great place for party goers and cocktail lovers, the bartenders will take you to the tour on the menu in this American style bar, a straight away alley to NYC.
Address: 13 Old Bailey Street, Central

Timings: 03:00 PM to 01:00 AM
Must try: The upbeat loud music will not restrict you to dance in its beats with a glass of Death Row in hand, a mix of Plantation Original Dark Rum, Cyner and lemon juice. Other exquisite options include Old Fashioned, Becherovka, cocktails and jello shots
14. Butler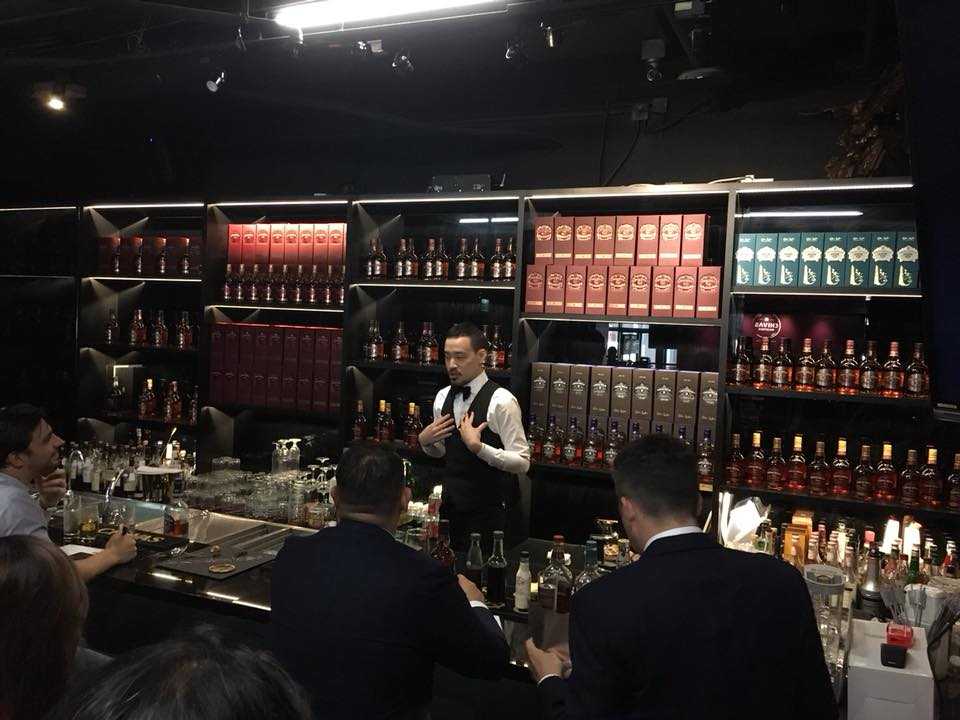 Led by Masayuki Uchida, Butler is one of the best bars in Hong Kong's Kowloon region. The tantalizing decor with the spotlights further evokes the mood, accompanied by more than 200 different spirits. An exotic place to enjoy classic drinks, here the drinks are customized as per the customer's taste buds.
Address: 5/F, Mody House, 30 Mody Road, Tsim Sha Tsui

Timings: Monday to Saturday - 06:00 PM to 03:00 AM
Must Try: With exceptional Japanese style bartending culture in this 20 seated cocktail den in Hong Kong, Butler's Hibiki, Lagavulin, Usquaebach and few others are a must savour on the weekends.
15. Room 309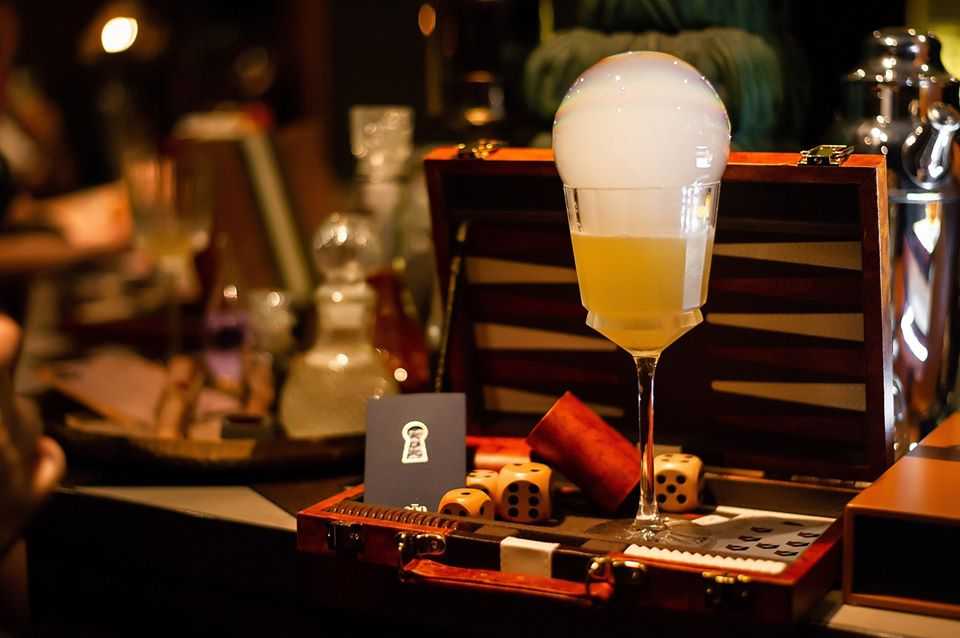 Another venture of the famous mixologist of Hong Kong, Antonio Lai is Room 309 with its elite outlook and lustrous appeal. This experimentative, one of a kind bar, accommodating only 20 guests at a time, provides an intimate touch with the bartenders, cocktails and the ambiance with its customers.
Address: The Pottinger Hong Kong, 74 Queen's Road Central

Timings:
Monday to Thursday - 05:00 PM to 12:00 AM
Friday and Saturday - 05:00 PM to 02:00 AM
Must Try: Presenting a wide array of invisible cocktails with strong flavors but no colors and classics - this bar will give you an evening different from the rest
16. Zuma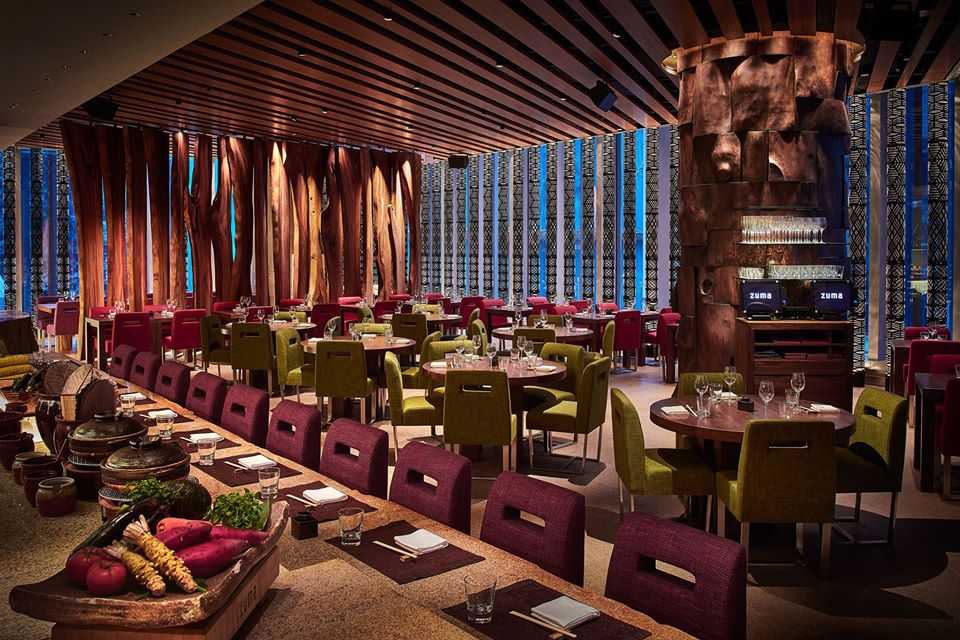 To kick off the weekend worries and party hard in an elite ambience, Zuma in Hong Kong, in its Japanese style decor serves its customers the best. Often loaded with rich brats of the neighbourhood and corporate area, Zuma is one of those bars in Hong Kong that has its own restaurant section offering traditional izakaya dining with alluring sushi section and traditional robata grill.
Address: Landmark Level 5 & 6, 15 Queen's Road, Central, Hong Kong

Timings: Sunday to Thursday - 12:00 PM to 12:00 PM, Saturday and Friday - 12:00 PM to 01:00 AM
Must Try: The drink list is exotic which includes Geisha Smash of vodka, cucumber, shiso and yuzu, Rubabu of Rhubarb infused sake, vodka and passion fruit, Zuma Sonic of Nikka Coffey grain whiskey, umeshu, soda, and yuzu tonic and many more
17. Quinary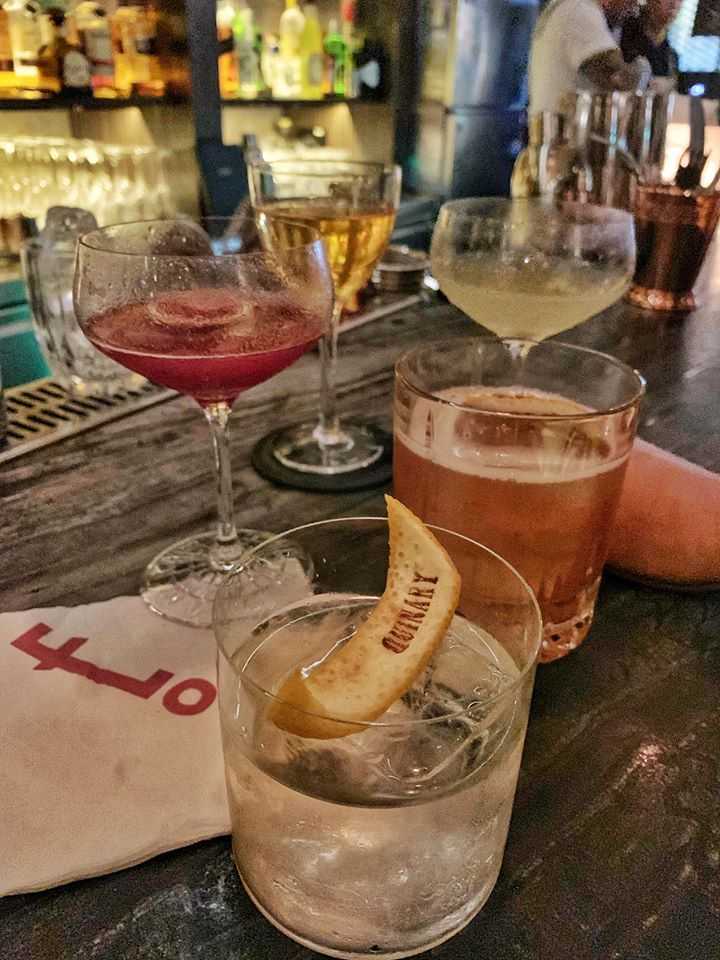 Headed by world-class mixologist and co-owner of Quinary, Antonio Lai is one of the many attractions that the bar possesses. Quinary is a \spacious bar with professional bartenders, serving you world-class drinks. Coming in the list of Asia's top 50 bars, Quinary occupies a lustrous position even among the bars in Hong Kong.
Address: 56-58 Hollywood Road Central

Timings: Monday to Saturday - 05:00 PM to 01:00 AM
Must Try: while in Quinary, you must definitely savor the aged Manhattan, Barbados heritage, famous Bloody Quinary, Peach Blush, Pan, Earl Grey Martini or A Touch of Rose with floral flavors, which will be a memorable experience
18. Sake Central
If interested in indulging with the best quality Japanese drink, then Sake Central showcases its aura, at its best. The aesthetics of Sake Central is alluring to all its visitors, portraying the cultural synthesis of Japan and its sake industry.
Address: PMQ, 35 Aberdeen Street, Central

Timings: Tuesday to Sunday - 06:00 PM to 11:00 PM
Must Try: The bar has its rotating menu of the breweries of the showcased brand which includes Hasumi Arabashiri Junmai Nama Genshu, Sunday's Nigori, Suntory Pilsner and much more
19. Lily and Bloom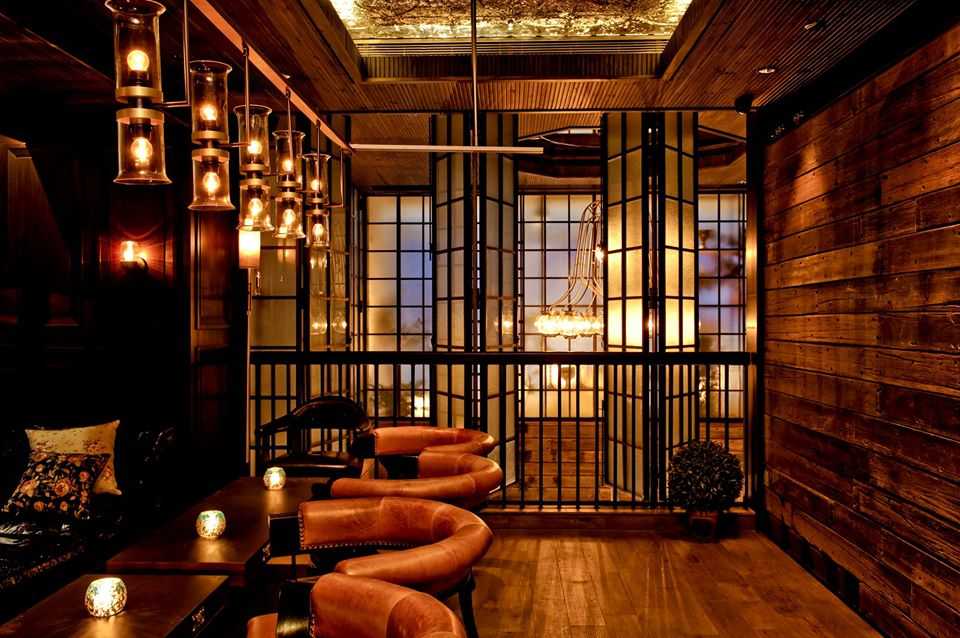 Want to enjoy history with a glass of whiskey and some fine dining? Lily and Bloom is the perfect option among other exotic bars in Hong Kong. Lily, upstairs, serves exotic and tantalizing old school cocktails, modern classics, beer, rum and what not. With Lily upstairs housing a trendy and provoking bar, the downstairs' homes Bloom, a brasserie-style restaurant catering to the food enthusiasts.
Address: 33 Wyndham Street, Central
Must Try: The Old Cuban, Zacapa Old Fashioned, Periodista with some roasted bone marrow with thyme salt and shallot salad will surely give you a never forgetting experience in your mouth.
20. Ping Pong 129 Gintoneria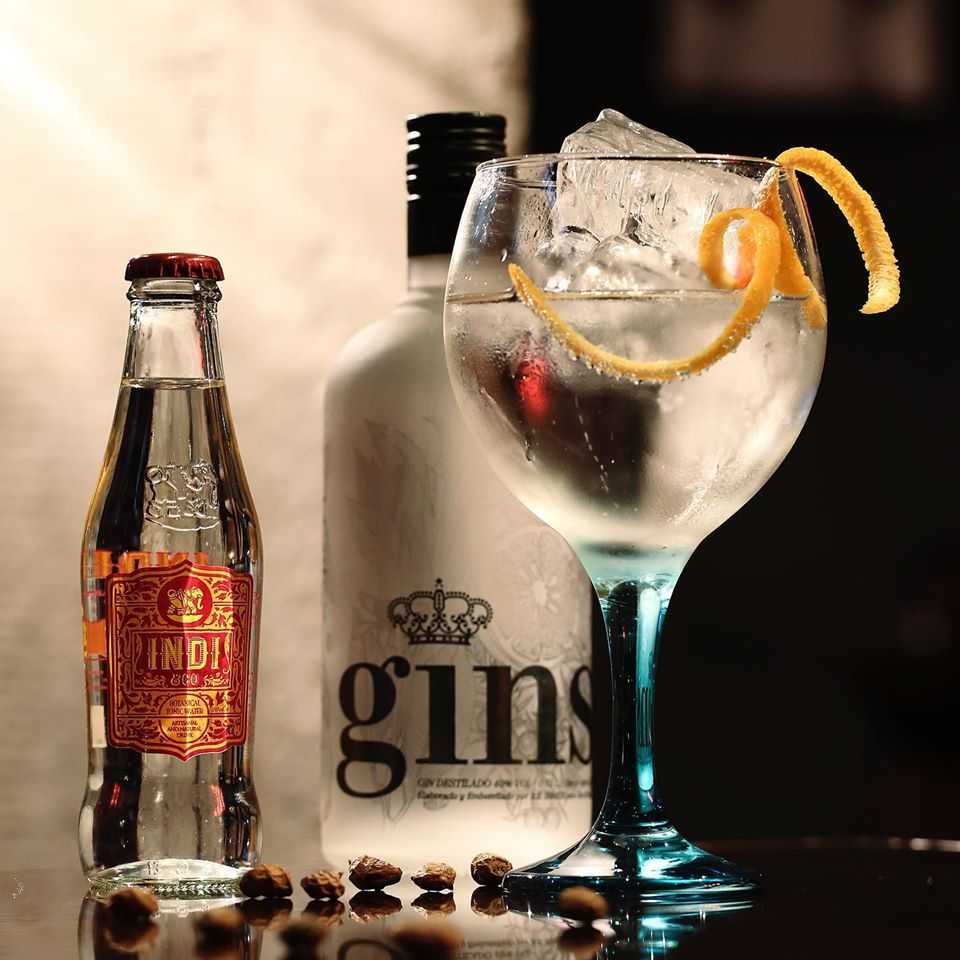 In the neighbourhood of Sai Ying Pun, lies the stylized Spanish bar of Ping Pong 129 Gintoneria with its chic decor of neon lights and rotating artwork. Transforming a former ping pong hall, this is a joyful place for gin lovers with spacious seating arrangements along with live music and vivid wine and beer choice, too.
Address: 129 Second Street, L/G Nam Cheong House, Sai Ying Pin

Timings: 06:00 PM to 11:00 PM
Must Try: There are rich wines like DO Terra Alta, Do Toro Region, Do Bierzo Region in red wines and DO Cava Region, DO Rueda Region and more in white wines. Also, tequila, vodka, whiskey, and gin cocktails are also served in Ping Pong 129

Tips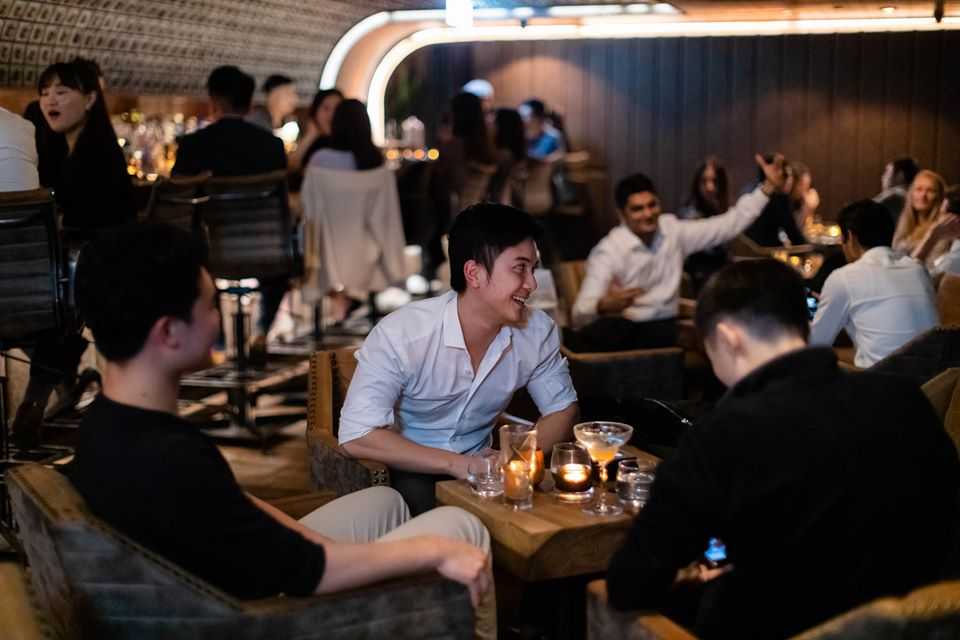 Drinking is always fun and relaxing unless you find yourself riddle in a mess. So, here a few tips while you visit these bars in Hong Kong

Many bars may not have an outfit rule, but it is always safer to dress in smart casuals to get an allowance in all the bars.
In case you are running short of time and reach the peak hour, remember that few bars do not take orders much before the closing time. So, know the place and drop in as per convenience.
Know precisely what you want to avoid an unnecessary hassle in the long line. If interested in having a customized drink, then leave it to the hands of the professional bartenders.
Hong Kong has many hidden drinking dens in almost all the major nooks and corners of the city. Being in Hong Kong and not hopping through these provoking bars will be a mistake. Party lovers, club-goers and cocktail enthusiasts now can find a way into the crowd of the city to enjoy the weekends in Hong Kong, any time and all the time!