Filled with several sites around the country, Malaysia has no shortage of exciting paragliding opportunities to befit the adrenaline junky in you.  With marvellous views to look at awe upon, Malaysia is rapidly gaining popularity to be one among the top choices of places to soar among the clouds. Here are some of the best sites for paragliding in Malaysia that are sure to satisfy the sports enthusiast in you.
1. Bukit Kokol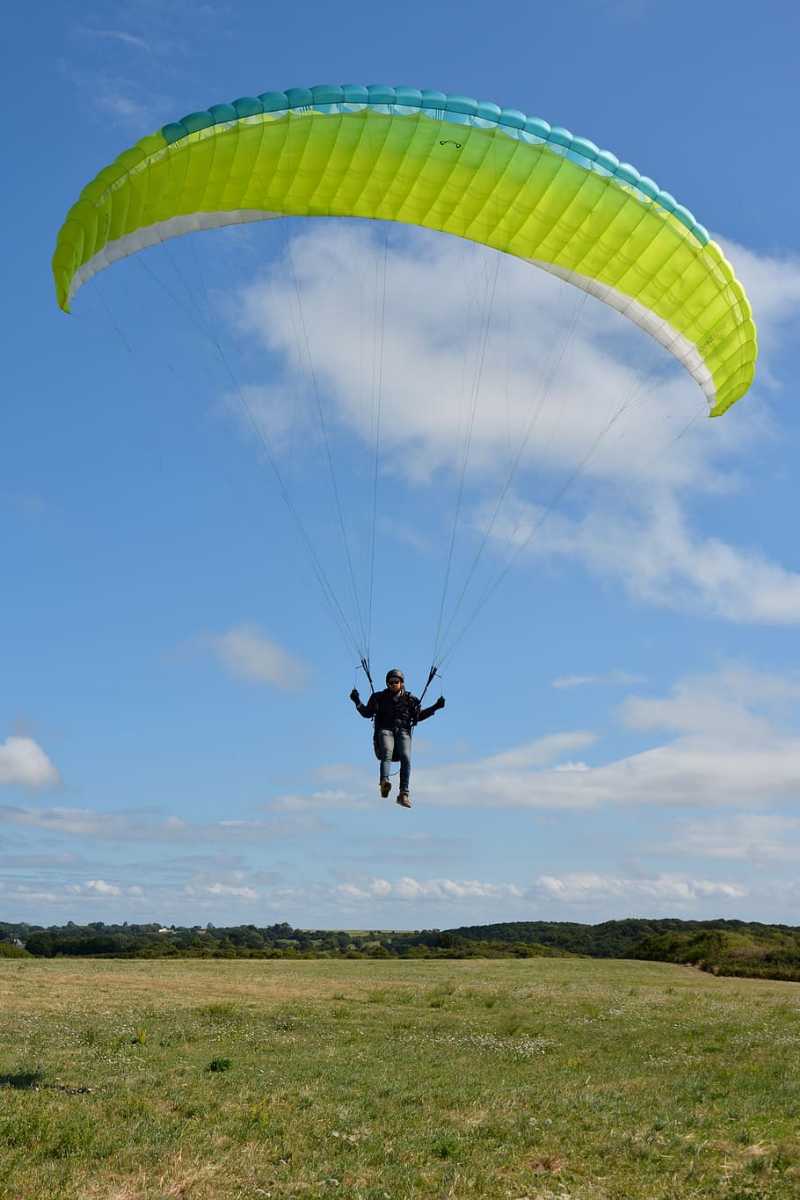 Known popularly as a splendid nature's retreat, this place is famous for its calm and soothing atmosphere. However, do not let its serene facade fool you as it is also among the top places in Malaysia to get your adrenaline refill. Merely a forty-minute drive from Kota Kinabalu, located in Menggatal, this place offers a cool temperature of 24 degrees when you are among the clouds and offers stunning panoramic views of the lush forest beneath. The take-off base is located at around 822 meters above sea level. You can even book certified tandem paragliders beforehand.
Duration of flight: 15- 20 minutes
Cost: RM 250 for Malaysians and RM 350 for non Malaysians
Altitude: 1000 meters
2. Kuala Kubu Bharu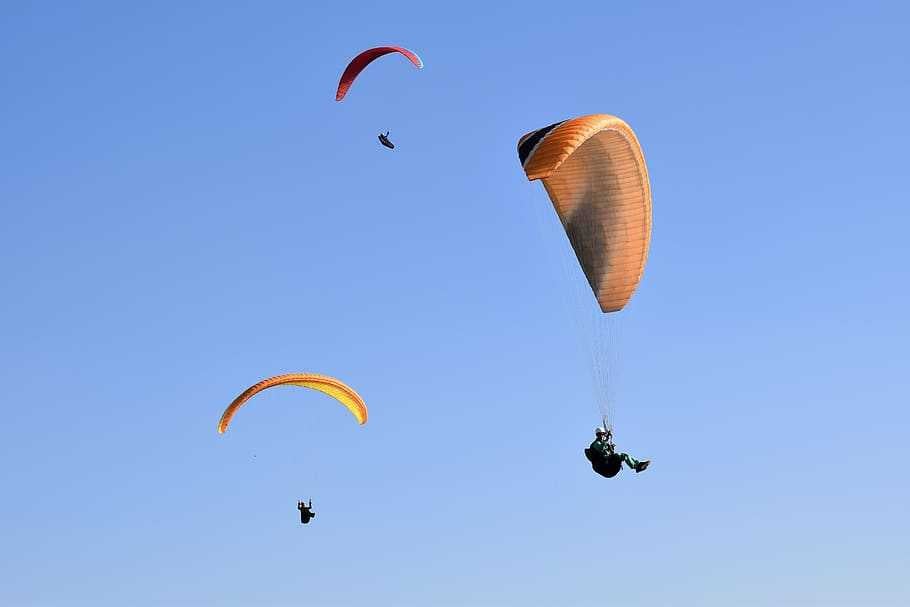 One of the most distinguished places for paragliding in Malaysia, Kuala Kubu Bharu in Selangor offers eccentric views of the luscious green canopy of the forest. The site also conducts various paragliding competitions giving professional paragliders a chance to flaunt their brilliant skills. The journey up the hill to the paragliding site takes about fifteen minutes. One is also provided with a certificate as a souvenir for your flight. Tandem flight is also available at this facility if you book three days before the appointed day.
Duration of flight: 20 minutes
Cost: RM 1300
Altitude: 1400 meters
3. Gunung Jerai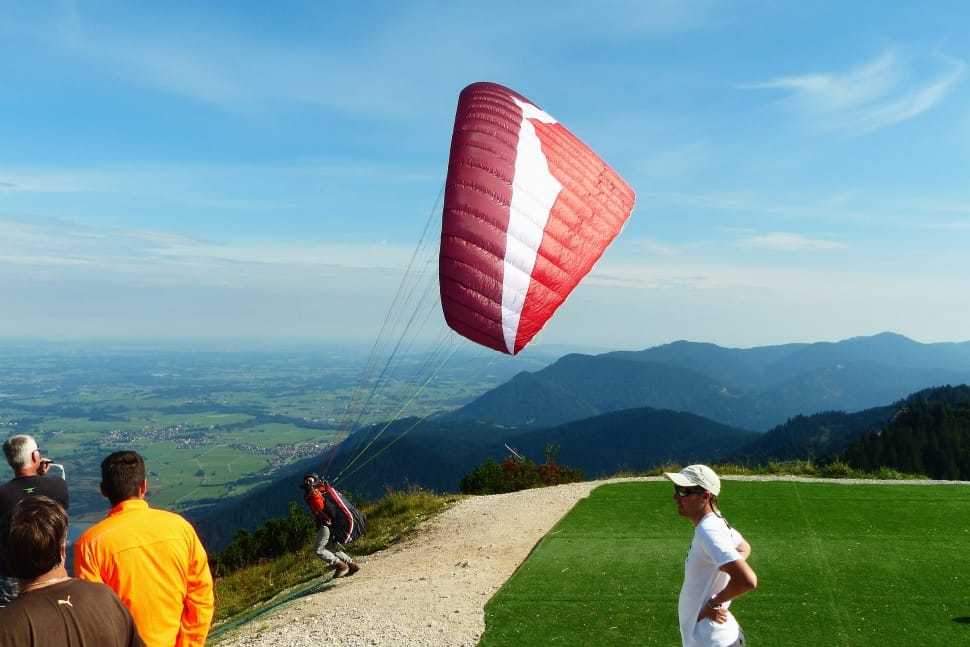 The highest mountain in Kedah offers one of the best paragliding experiences and the highest take off-site in the country of Malaysia. The wonderful view of the beautiful flat paddy fields is a definite must-see. Along with the views of the paddy fields, you will also be greeted with the gorgeous views of the royal blue ocean and the forest of Jerai. Tandem flight is available provided you book it a few days in advance.
Altitude: 682 meters
Cost: RM 300
Duration of flight: 20 minutes

4. Bukit Jugra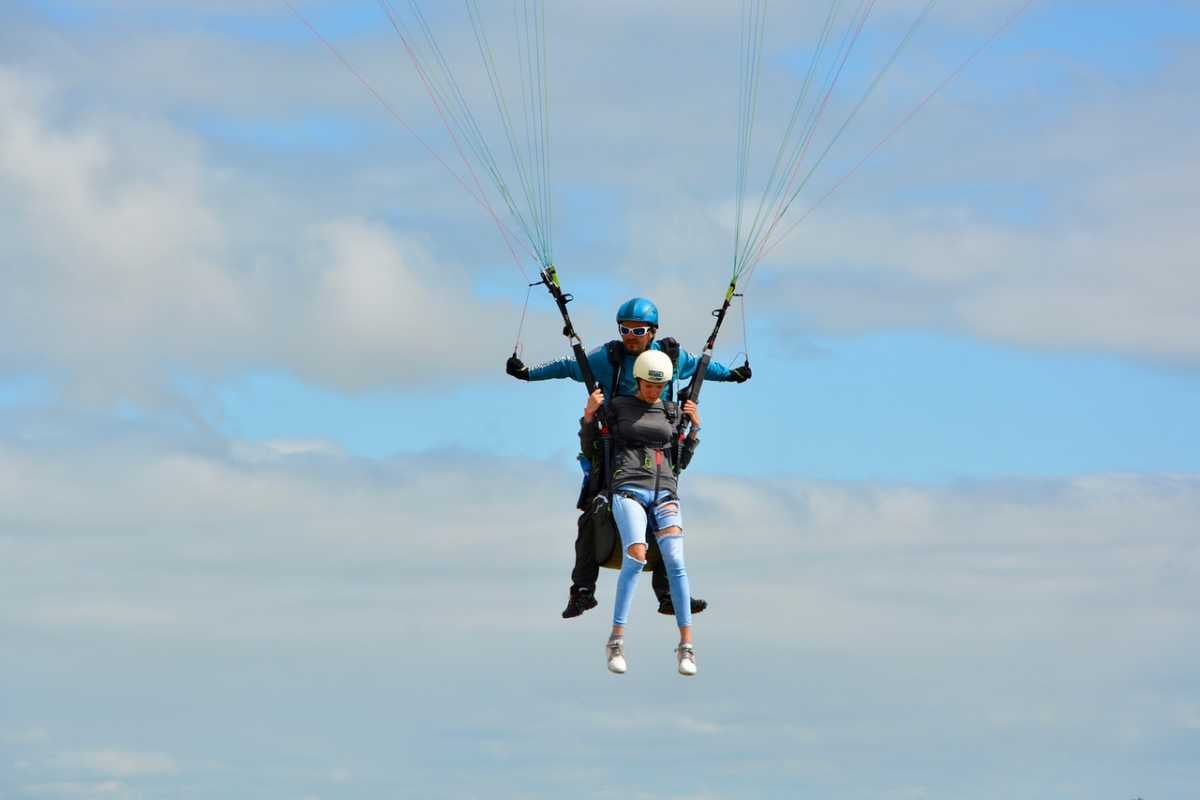 About a thirty-minute drive from Banting, Selangor, the exceptionally strong winds here in Jugra, make this a popular site for tandem paragliding in Malaysia. It offers a brilliant view of the town of Jugra, its beautiful foliage and its neighbouring towns Pulau Carey and Sungai Langat. It usually offers an elevation height of 400 meters, but the strong winds can help one glide up to a height of 600 meters.
Duration of flight: 30 minutes
Cost: RM 240
Altitude: 122 meters
5. Bukit Bubus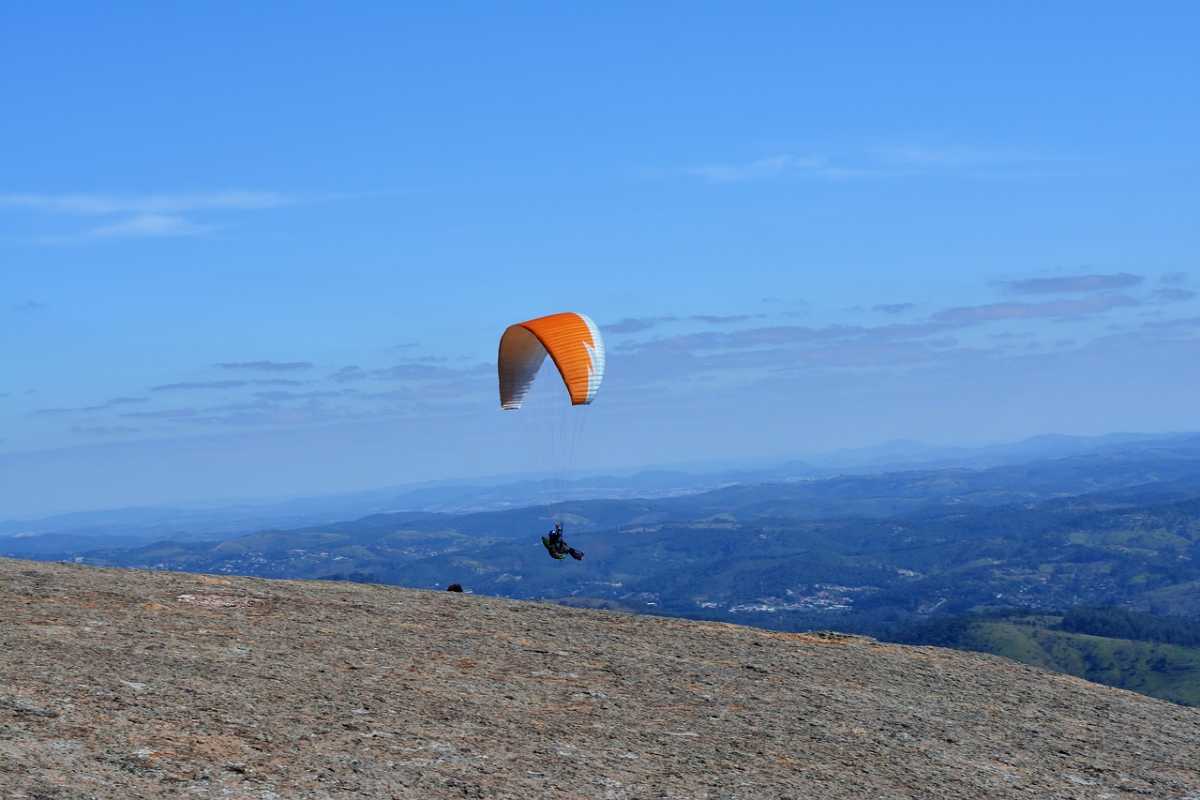 Famous for its pristine beaches, this site for tandem paragliding in Malaysia is located in Kota Putera paragliding park. This place is also known to the locals and tourists alike as the 'Mini Bali' of Malaysia. When weather favours, the elevation height can rise up to the height of 500 feet.
Duration of flight: 15 minutes
Cost: RM 160
Altitude: 100 feet
6. Pedas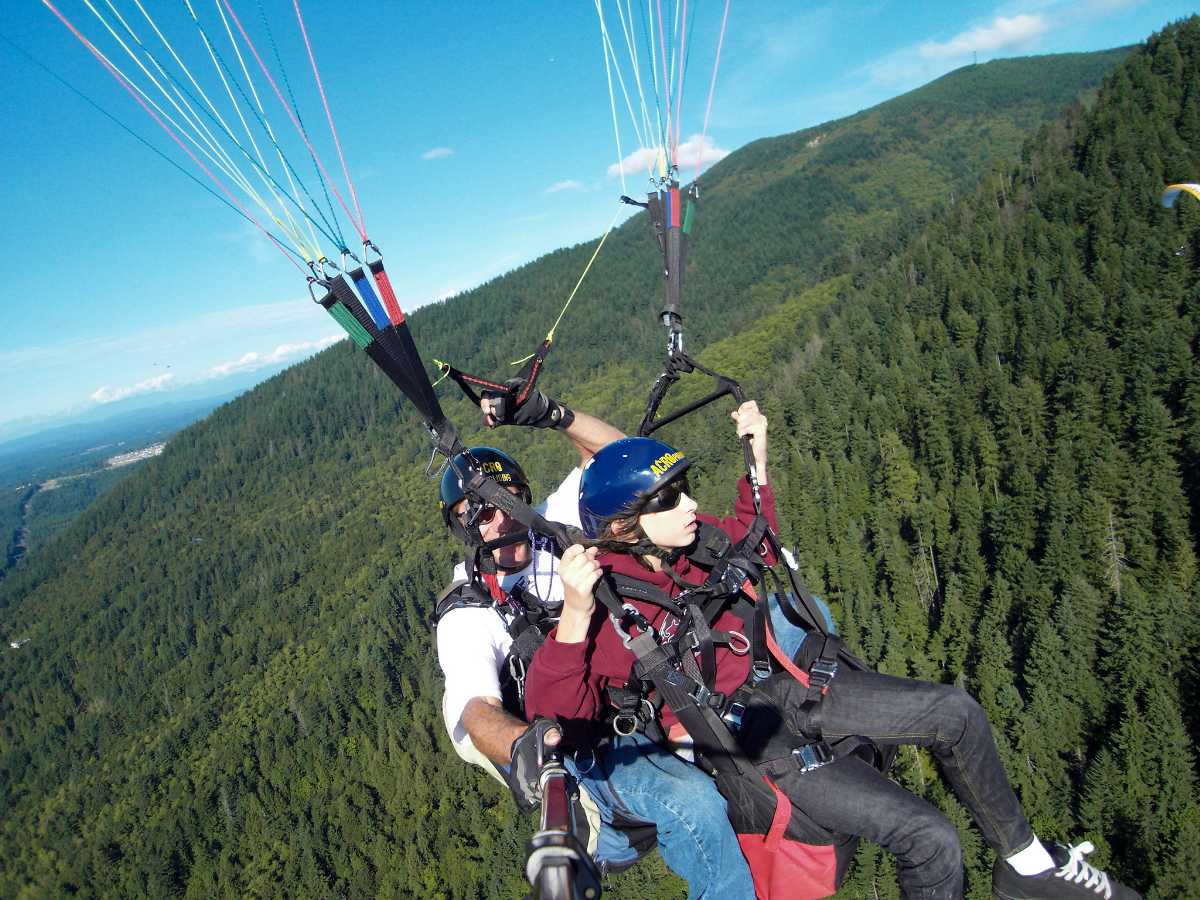 Relatively new to the game, this site offers beautiful views of the luscious forest and the cerulean ocean side by side. Located at Pedas Paragliding Park, near Hijauan Heights development in Negeri Sembilan, it is gaining fast popularity due to its amazing views and area. The take-off elevation is around 800 feet.
Duration of flight: 20 minutes
Cost: RM 180
Altitude: 240 meters
7. Gunung Ledang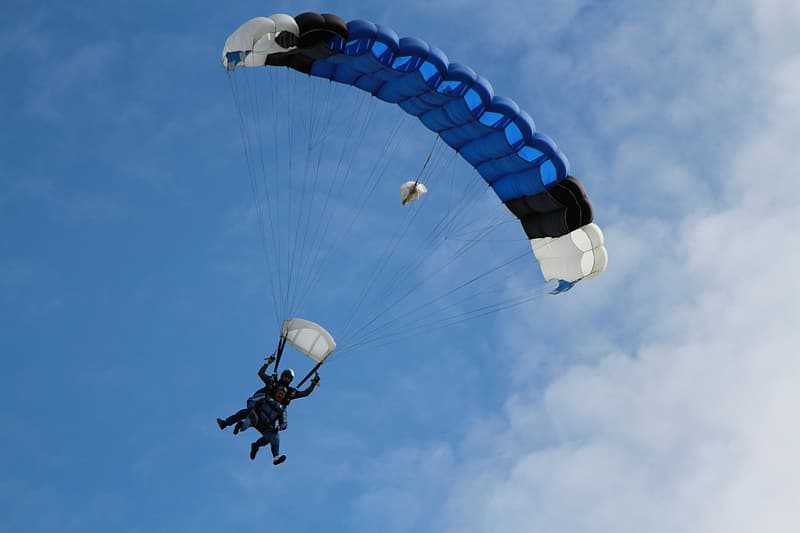 One may have heard the famous Malay folklore about the magical princess Puteri Gunung Ledang who resided in; you guessed it right, Gunung Ledang, the highest peak in Johor. Known among adrenaline lovers as a famous mountain climbing site, the mountain stands tall at 1200 meters and is also a famous site for paragliding in Malaysia. The flight offers unparalleled views of the blissful nature and the Johor- Melaka Border.
Duration of flight: 20 minutes
Altitude: 1052 meters
8. Ranau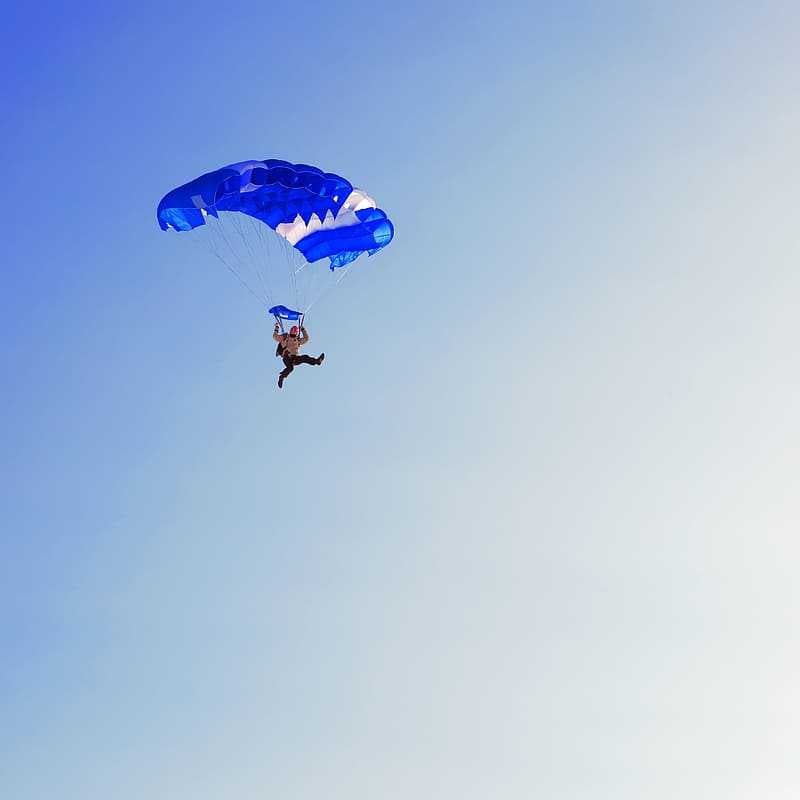 Located about 108 kilometres from Kota Kinabalu city, Ranu in Sabah is known widely because of its famous Poring Hot Springs and Rafflesia blooms. The foot of beautiful Mount Kinabalu serves as a take off-site, and the flights offer gorgeous views of the valleys and streams cutting through the lush green landscapes. The serenity of the place is what attracts both tourists and locals alike to try this sport among this blissful atmosphere. Tandem paragliding in Malaysia with a pilot is also available at this site.
Duration of flight: 20 minutes
Cost: RM 190 for Malaysians and RM 250 for non Malaysians
Altitude: 600 meters
Best Time to Go Paragliding
The months between April to October is the best time for paragliding in Malaysia. The weather is cool and serene favours perfect flight opportunities instead of the late months that may be a subject to the rainy season. The cool weather will help you enjoy clear views of the gorgeous valleys, forest, etc. below which are not clouded by fog and such other obstructions.
Tip for Paragliding in Malaysia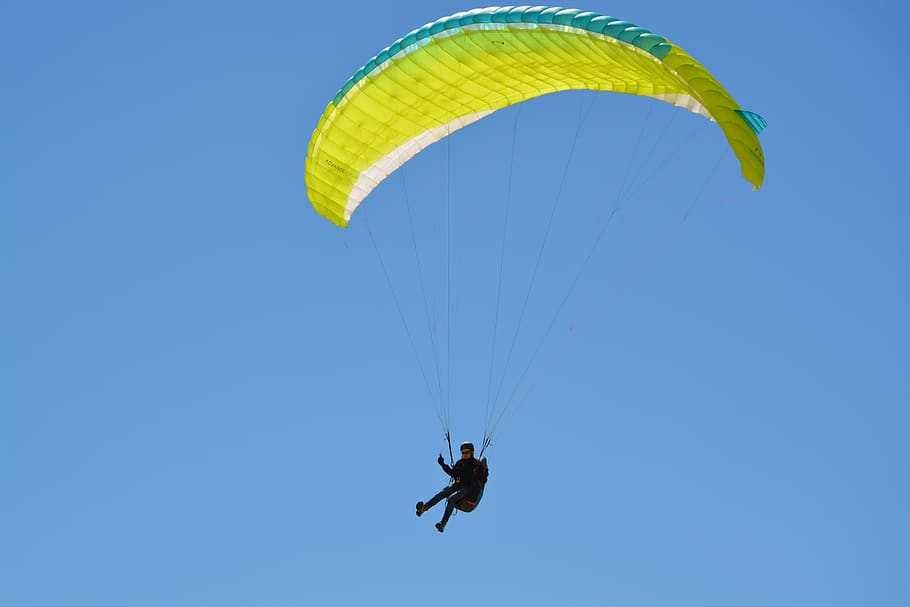 It is always wise to book your slot beforehand to avoid any hassle on the day of your experience.
Book a tandem paragliding flight if you are a beginner. This will be helpful as a professional will be there to supervise you, and you would not have to worry about controlling the situation.
Though thoroughly enjoyable, paragliding is a risky sport; therefore, one should properly research, gather and study all the documents needed beforehand.
Research beforehand to know about the different prices charged at different sites to catch a great deal that befits both your budget and your experience.
Do not be hesitant to ask questions from your supervisor. If any doubt arises in your mind, it is sure to be relevant and of importance. It is better to have a clear understanding than to be nervous all the time.
It is not as dangerous as it sounds. You are connected to the wing by at least 30 lines all strong enough to support your weight at higher altitudes. Therefore, be sure to enjoy it while it lasts.
We hope that you have found the list of the top spots for paragliding in Malaysia helpful and that it helps you to have a content experience. Be sure to let us know in the comments below!