Surfing in Malaysia is increasingly becoming popular among tourists and nearby locals. Owing to the budding community of surfers in the neighbourhood and availability of durable sports equipment from renowned brands, Malaysia hosts surfing sites for novices and expert surfers. From surfing schools, availability of experts, trainers, equipment needed, best months to surf and other safety requirements, here is what you should know.
Best Surfing Spots in Malaysia
1. Cherating, Pahang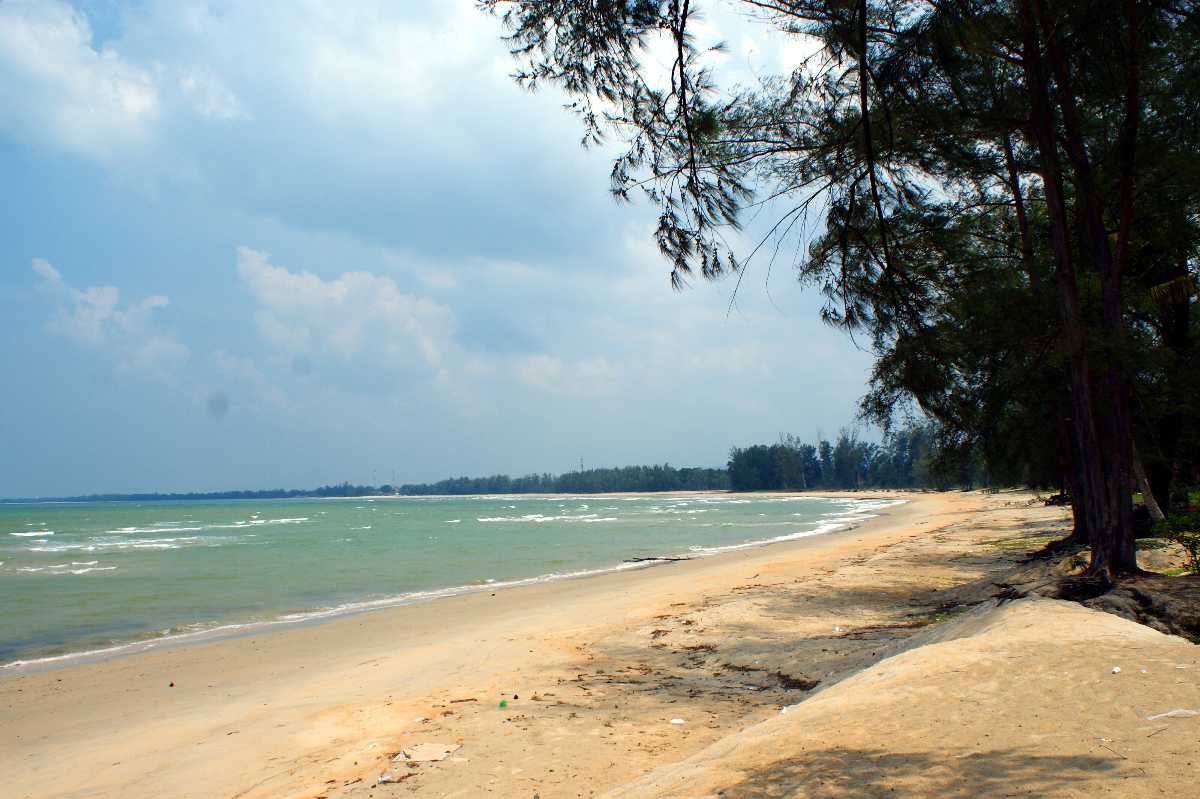 Cherating is one of the first surf beaches of Malaysia that gained popularity during the 1980s. Located 45 kilometres to the North of Kuantan, this baby beach town is lashed by consistent waves which makes it perfect for beginners to learn surfing in Malaysia. The beach is hit by many point breaks where the waves go up to 500 metres making it a great site for the seasoned surfers as well. Being a popular surfing area, Cherating is home to several beach schools and is known to host international surfing championships too.
Type of break - Beach Break
Best time to visit - November to March
How to reach - 
By bus - From Terminal Bersepadu Selatan (TBS) of Kuala Lumpur, move to Cherating from Kuantan. Head to Kuala Terengganu from Kemaman Town which will further take you to Kota Bahru. Ask the bus driver to drop you at Kampung Cherating Lama (Old Cherating Village).
By car - Take the eastbound highway towards Kuantan and Kemaman from Kuala Lumpur.
Bonus tip - After surfing, enjoy kayaking, windsurfing and kite surfing. There is a turtle sanctuary nearby which conserves turtles. Watching them is a fascinating experience!
2. Pantai Batu Barok, Terengganu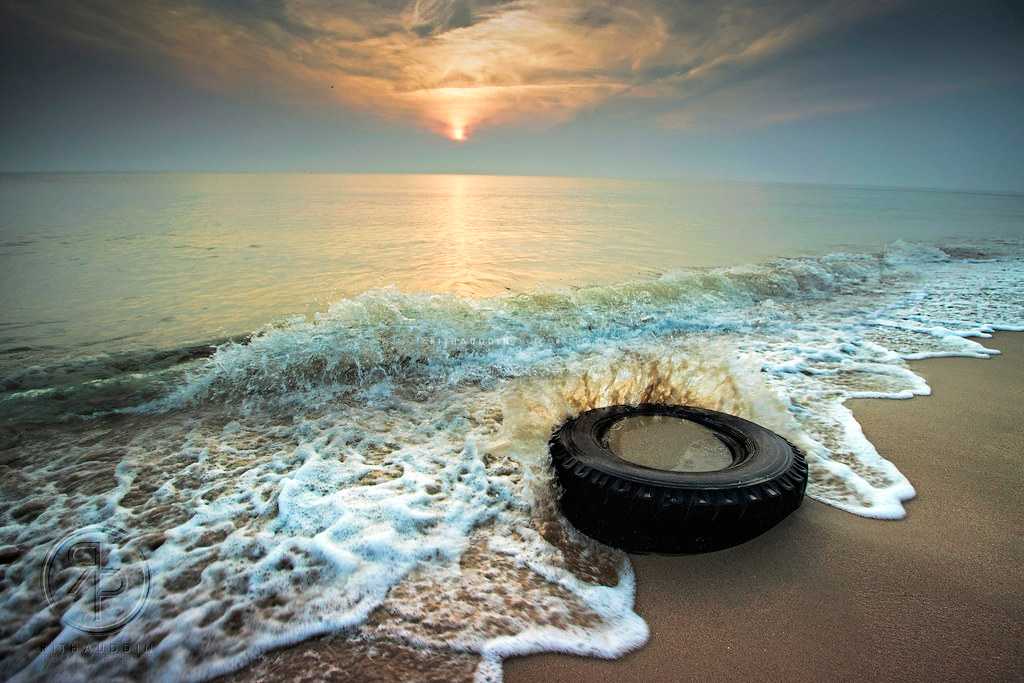 Pantai Batu Barok is a white sand beach with unparallel scenic beauty that comes from casuarina trees lining the shore. The most popular spot to surf is Kijal on the stretch from Kemaman to Besut. Also, there are fifteen other spots where you can go surfing in Malaysia. Batu Burok also holds international competitions that captivate surf dudes globally. 
Type of break - Beach break. 
Best time to visit - October end to March end.
How to reach - To visit Batu Barok and surrounding surf spots, you can start your journey from Kuala Terengganu.
By Bus - Marang and Dungun.Minibus - No. 14 / 13.TrishawTaxi
On foot - A 20-minute walk from the city centre.
3. Tanjung Balau Beach, Desaru, Johor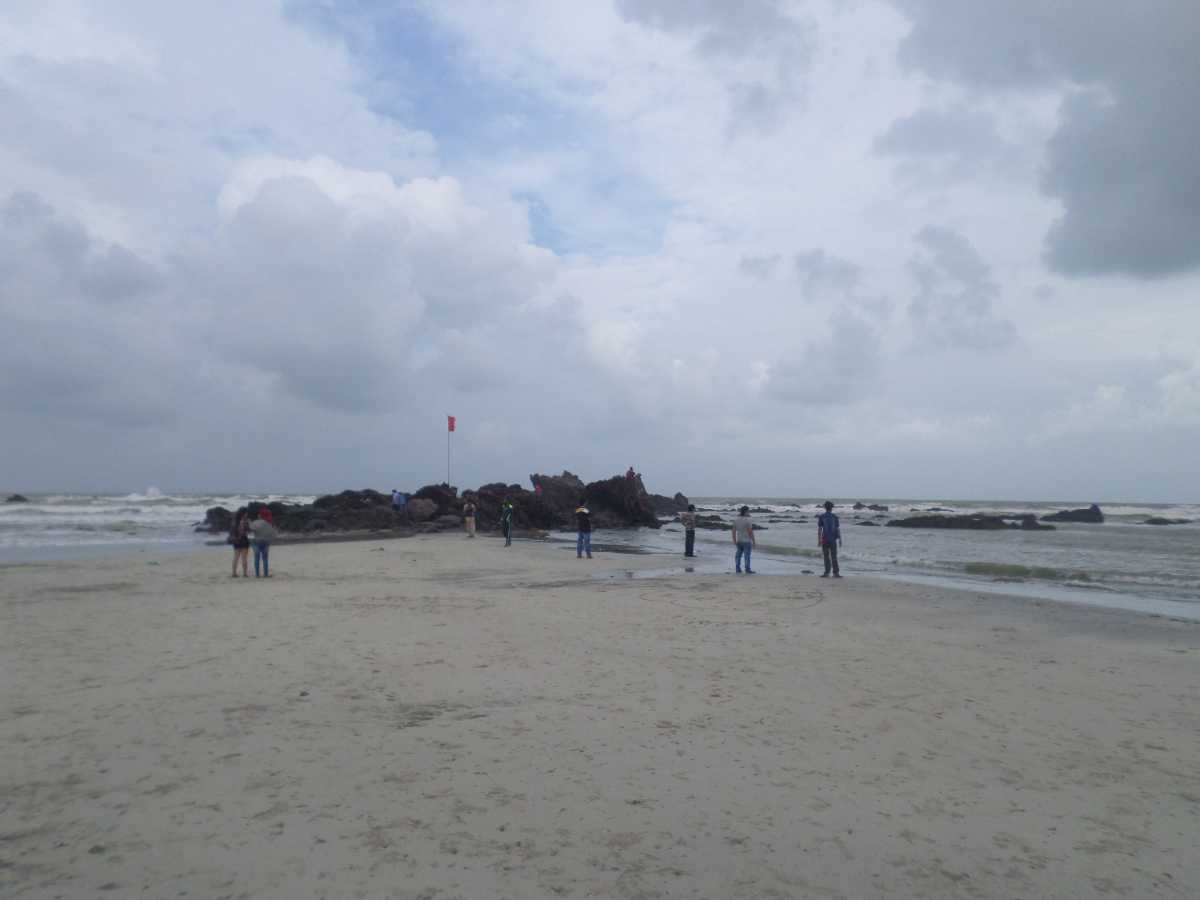 The most popular surfing site in Malaysia on the East Coast is Tanjung Balau Beach at the Wild Boar Bay. Almost a 30-minute drive from Singapore, this not-so-white sand beach is characterised by sandy breaks and three-foot-high waves that make surfing quite thrilling.
Type of break - Beach Break. 
Best time to visit - November to March.
How to reach - The most convenient way to reach is through Singapore by ferrying for thirty minutes from Changi Ferry Terminal to Tanjung Belungkor and then drive for forty-five minutes to Tanjung Balau Beach.
4. Tanjung Simpang Mengayau, Kudat, Sabah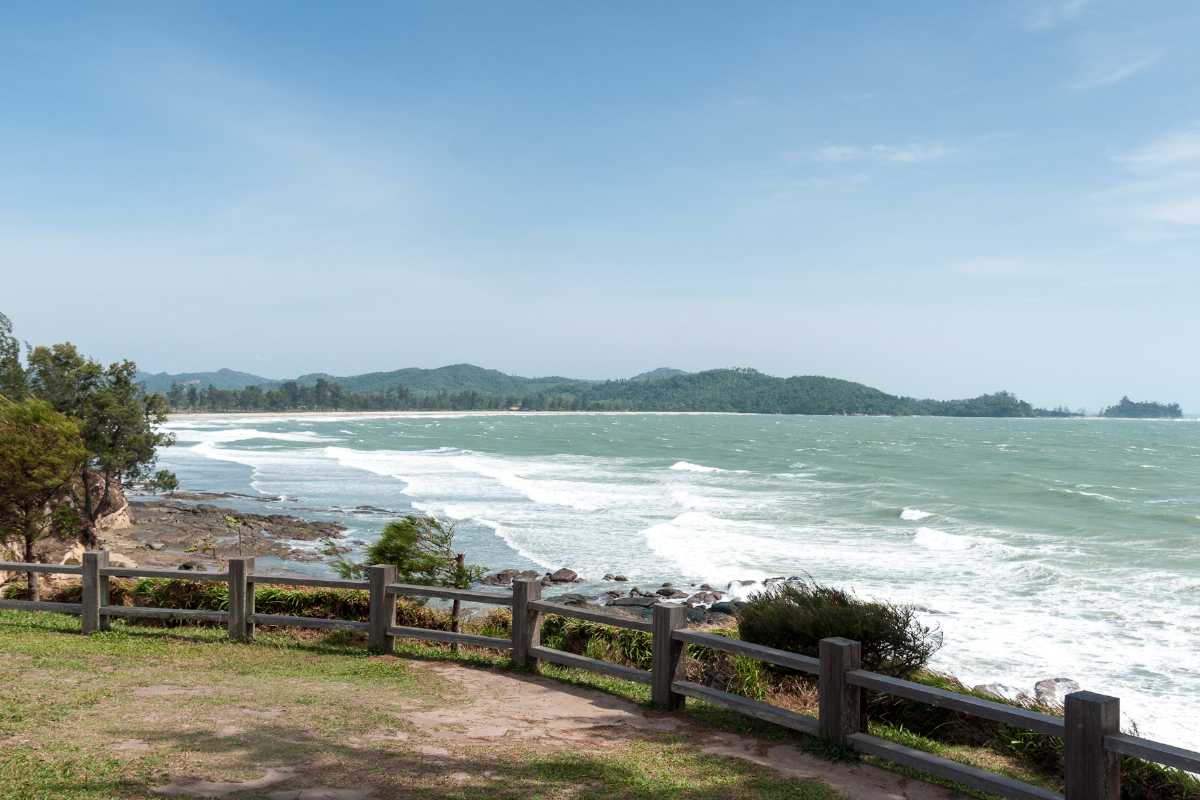 Tanjung Simpang Mengayau is a convergence point of the South China Sea and the Sulu Sea that flank the sandy beaches with crystal clear water. This spot for surfing in Malaysia is enthralling as the waves hit at the height of six feet and are approximately 100 metres long making it perfect for advanced surfers.
Type of break - Beach Break and Reef Break.
Best time to visit - July to September and December to March (more consistent).
How to reach - The best way to reach Tanjung Simpang Mengayau is by hiring a taxi from Kota Kinabalu.
5. Tidal Bore, Sarawak
Situated about 170 kilometres from Kuching, the tidal bore in Sri Aman's Batang Lupar River is known for its versatility in terms of wave height depending upon the weather, time of the year and phases of the moon. Surfing here is not meant for the amateurs as it is believed that the tidal bore inhabits crocodiles which could pose a severe threat to life. However, this never hindered the enthusiastic surfers from taking part in the Tidal Bore Festival known as "Pesta Benak" that takes place every May.
Type of break - Beach Break. 
Best time to visit - November to March and May.
How to reach - The easiest way to reach the tidal bore is by taking a bus from Kuching Sentral Transportation hub which will take approximately four hours to reach the destination. 
6. Pulau Tioman
Another hidden gem is Pulau Tioman which is a must-visit for surfing in Malaysia for its two spectacular surf spots - Juara Beach and Mentawak Beach. The surf scene in Pulau Tioman is exciting and funfilled owing to the high waves during monsoon season. 
Type of break - Beach Break. 
Best time to visit - November to March.
How to reach - The best way to reach Pulao Tioman is to hire a cab or drive for two hours from Woodlands to Mersing. From there, take a ferry to Tekek which will take approximately two hours. Then again drive to Juara Beach for about forty minutes.
Best Time for Surfing in Malaysia
Malaysia is blessed with sunny days which are accompanied by moderate rainfall throughout the year. The
monsoon season is the most suitable time for surfing in Malaysia 
(November to April beginning). Overall the water is mellow and friendly. The temperature of the water varies from 80 to 85 F (27 to 30 C).
The best time to enjoy surfing in Malaysia on the East Coast is during the Northeast monsoon season, which is from October to March. On the West Coast, at places like Langkawi, April to October is the most conducive time to surf when there is lesser rainfall.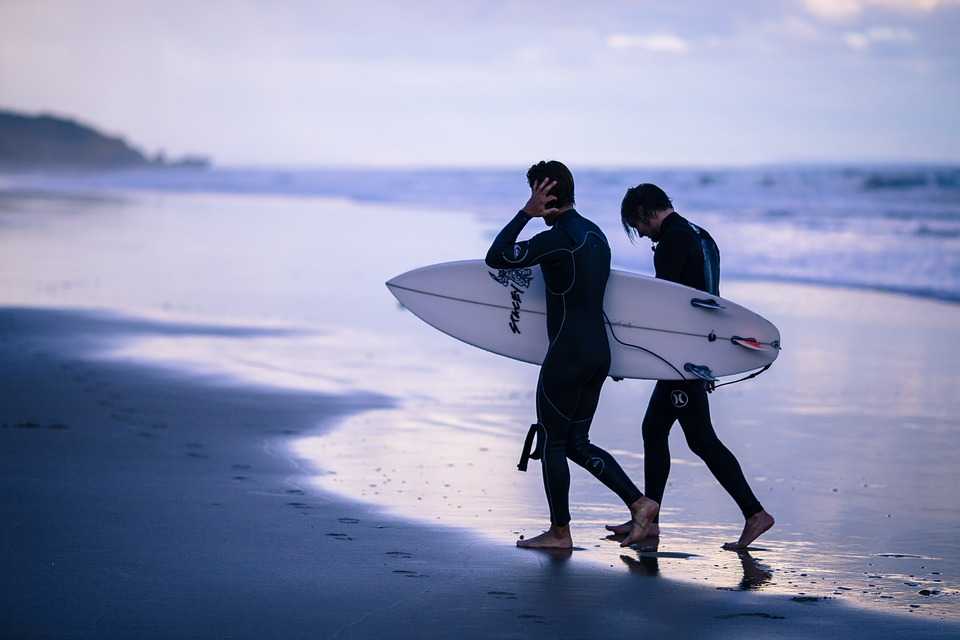 Tips for Surfing in Malaysia
If you are a beginner, these are a few things that you should keep in mind - 
Don't start surfing all by your self. Join a surf school or take some professional help to get acquainted with the water and learn a few basic strokes. Don't be in a hurry to do the strokes that are only to be performed by advanced surfers. Start small and proceed slowly.
Warm-up before surfing in Malaysia by exercising.
Use the bigger surfboards for effortless floatation.
Always use a surf leash! If you don't use it, you run the risk of putting your life at stake.
Go to beaches that are fit for beginners.
Once in the water, be very aware and calculative about your speed to avoid serious injury.
Bend your knees and not your back to avoid strain.
Learn how to wipe out and remember to be perpendicular to the whitewater.
Avoid nosedives.
Keep a check on the weather and other natural turbulences.
It is advised to carry your own wax and other accessories.
Do not forget to apply sunscreen liberally.
Majority of the surf schools provide with surfboards and other surf equipment. For isolated surf spots, carry your own surf gear.
Still in its infancy stages, surfing in Malaysia is a good option if you are not willing to spend much on surf holidays like the ones to Australia, Hawaii, South Africa and the United Kingdom. With the growing community of surfers in the neighbourhood and establishment of surf schools, Malaysia is gaining popularity as a beautiful surf spot with enchanting natural beauty. Of beaches, boards and breeze Malaysia is all set to get you surfin'!