Malaysia is considered to be a haven for all those who are looking forward to enjoying skydiving, thanks to the world-class skydiving opportunities and facilities that the country offers. It is no doubt that skydiving in Malaysia is one of the most adventurous yet satisfying sports with several decent choices for the same. All skydiving organizations in Malaysia ensure the best of tools and equipment so that adventure enthusiasts and aficionados can freely enjoy the sport. Here are some helpful pointers regarding skydiving in this adrenaline empowering country!
Types of Skydiving in Malaysia
There are three kinds of skydiving jumps that organizations in Malaysia offer, which include:
1. Static Line Progression
Ideal for beginners, static line jumps are the safest of all, since the parachute opens itself within 3 to 5 seconds of jumping off the aircraft. Leaps usually happen at 3,000 feet in the air, and the instructors on the ground guide the jumper with the help of walkie-talkies. 
2. Tandem Jumps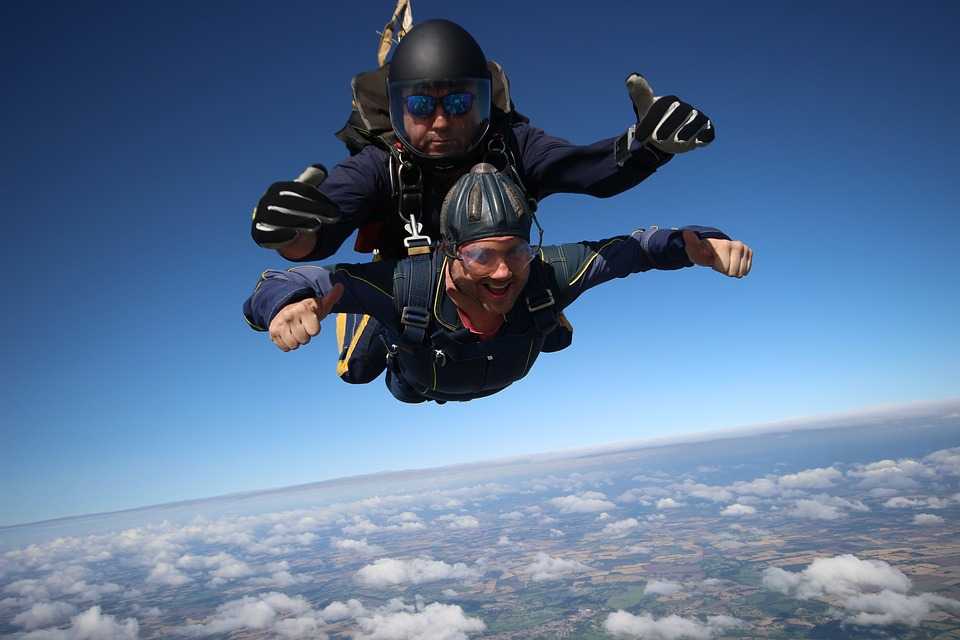 In a tandem jump, the jumper is strapped to a professional instructor, and both are then ready to experience a free fall from 8,500 feet above the ground at a breathtaking velocity of 200 kilometres per hour. Only 30 minutes of the briefing is required to undergo a tandem jump, following which the jumper can dress up and enjoy the exhilarating views and adrenaline rush. 
3. Freefall Jumps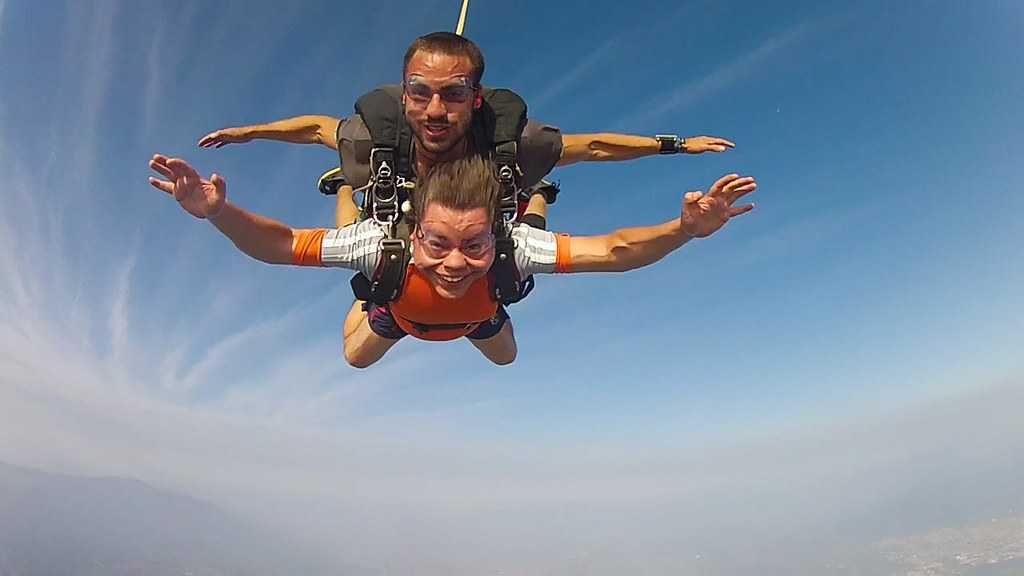 Freefall jumps are meant only for the well trained. Once a jumper has completed around five to six static line jumps, he or she is qualified to enjoy a freefall jump, though it is still subject to the performance of the jumper and the approval of the instructor. 
Top Locations for Skydiving in Malaysia
1. Langkawi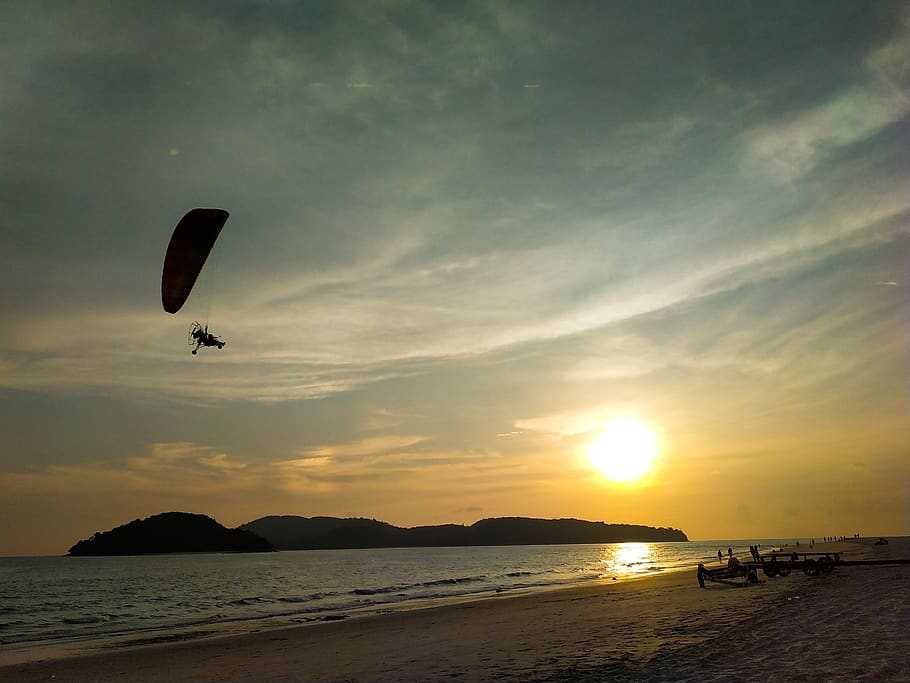 Skydiving in Malaysia is synonymous with Langkawi, and for all the right reasons. Skydiving in Langkawi is perhaps the most enthralling and exciting experiences of all since it is the only skydiving experience in all of Asia where participants get to enjoy a stunning beach landing. Skydive Langkawi, which is the major skydiving operator in Malaysia, offers adventure enthusiasts with the golden opportunity of skydiving at this scenic location, and the organization hires only professional experts, all of whom have been rated by the Australian Parachute Federation since safety is a priority at Skydive Langkawi. One can choose from their silver, gold and platinum packages, and enjoy a skydive from 14,000 feet high up in the air, only to descend towards earth at a speed of 180 kilometres per hour!
Location: Office 7, Lot 35, Complex ABZ, Jalan Airport, 07100 Padang Matsirat, Kedah, Malaysia 
Timings: 09:00 AM to 05:30 PM
Price:
Silver package - RM 1595
Gold package - RM 1795
Platinum package - RM 1995
2. Hawk Skydive in Segamat, Johore
Established in 1980, The Hawk Sports Skydiving Club or the Hawk Skydive has trained thousands of local and foreigner skydivers ever since. Offered services include static line jumps, tandem jumps and freefall jumps, and additional facilities available here include skydive photography, demo jumps, packing classes and gear rentals. The experience of skydiving in Malaysia here takes place at a 600 meters long gravel airstrip in Segamat in Johore, which is a 3 hours leisure drive to the south of Kuala Lumpur; and the scenes that one witness while skydiving at this location are indeed mesmerizing. 
Location: Kuala Lumpur Skydiving Center, 23, Jalan Indah 13, Taman Cheras Indah, Kuala Lumpur
Dropzone Address: Segamat Airstrip, Jalan Sawi, Taman Tan Leng Ann, 85000 Segamat, Johor
Timings: Skydiving jumps take place only on the weekends. 
​Price: RM 850 onwards 
3. Kuala Kubu Bharu
Kuala Kubu Bharu is famous for its tandem parachute experience, which takes place after only 15-20 minutes of ground briefing, and is followed by a jump from 1,400 feet above the ground. Unfortunately, the site does not offer any freefall experiences, but this is also what makes it suitable for a first time skydiving experience. Only highly experienced professionals are hired as instructors here, who make use of proper equipment to ensure adequate safety and make sure that the experience is hassle-free, enjoyable and exhilarating for all. 
Location: Kuala Kubu Bharu, Kuala Lumpur, Malaysia
Timings: 09:00 AM to 05:00 PM 
Price: RM 280 onwards
Indoor Skydiving Experience in Malaysia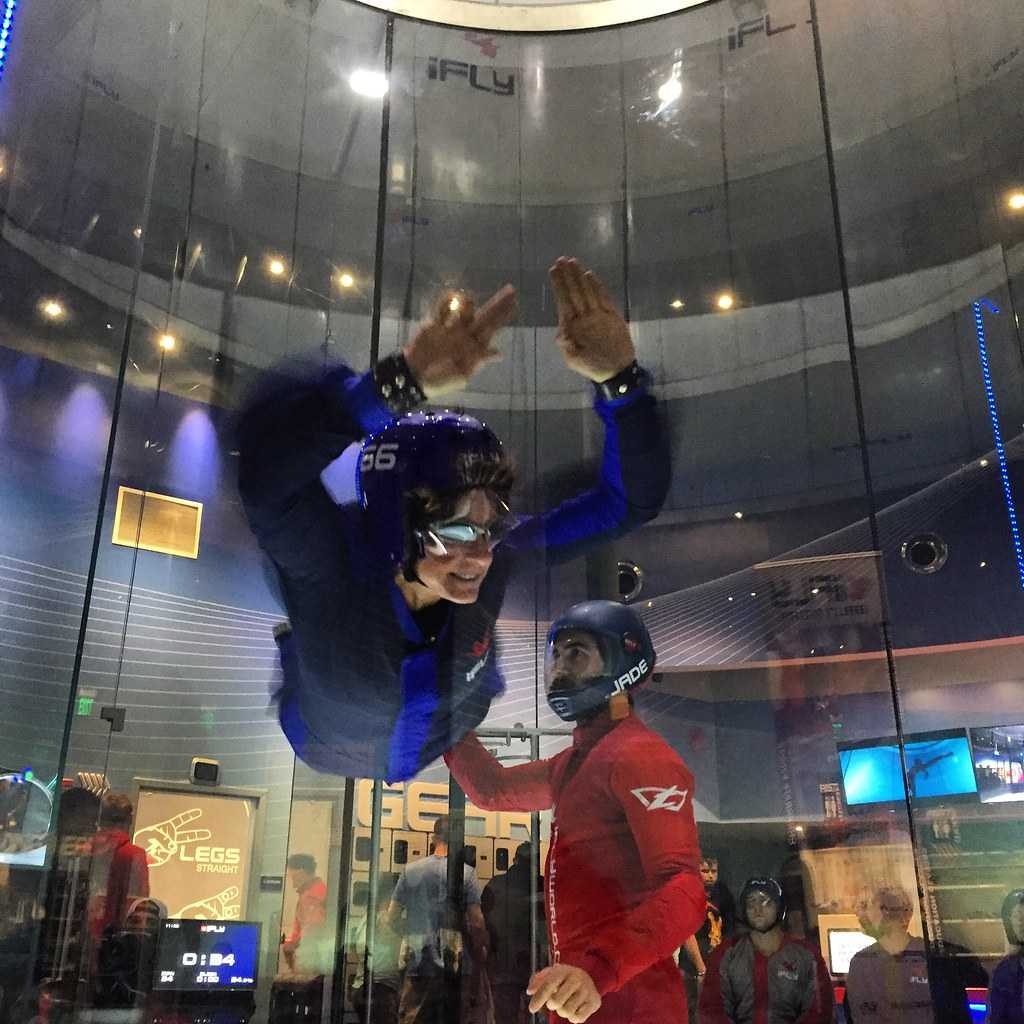 At Selangor in Malaysia, you can experience skydiving without any planes and parachutes; though the adrenaline rush is guaranteed to be the same, if not more! Offered by Air Rider, the unique concept uses a wind tunnel to lift you towards the sky, as professional instructors guide you and provide you with all the necessary training. The experience is almost the same as a real skydive and is well suited for those who wish to enjoy the sport, yet are too frightened to jump off from such great heights. The best part is that unlike real skydiving, there are no age limits imposed here, which means that any and everyone can enjoy this experience! 
Location: 1, Lebuh Bandar Utama, Bandar Utama, 47800 Petaling Jaya, Selangor, Malaysia
Timings:
Sunday to Thursday - 10:00 AM to 10:00 PM
Friday and Saturday - 10:00 AM to 10:30 PM
Price: RM 89 for two flights onwards
Tips Before Skydiving in Malaysia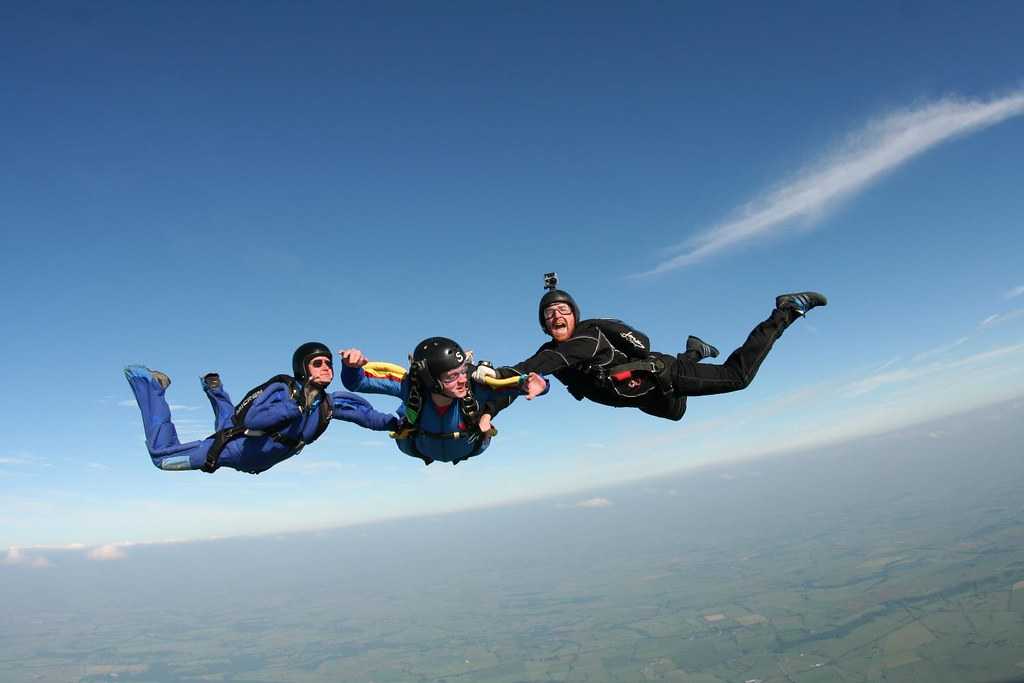 Only those who are above 18 years of age are permitted to enjoy this extreme sport. The upper age limit for the same has been set to 50 years of age. 
In most cases, the weight limit for jumping is set to 95 kilograms, so make sure that you check that out before signing up for the same. 
It is compulsory to obtain an FAA class certificate, as well as a certificate from a physician, to enjoy the sport. 
Make sure to not scuba dive at least 24 hours before you jump since this might put you at risk of severe decompression sickness. 
Those under the influence of alcohol are not allowed to jump. 
Excessive winds and cloudy weather may lead to rescheduling your slot for skydiving in Malaysia, so be mentally prepared for that.
Ensure that you dress comfortably since you will be jumping in the clothes that you are wearing. Long pants and a shirt with running shoes are recommended for the same. Strictly refrain from wearing baggy clothes, and make sure that the shoes are well fit and would not fall off during the jump. 
It is essential to eat only light food before jumping. 
Those scared of heights or with cardiac issues are not advised to partake in this adventure sport. 
Those who have epilepsy, heart ailment, alcoholism and drug addiction, obesity, chronic ear or sinus problems, physical deformities, back problems, and lung disease will not be permitted to jump. 
 Now that you know all about skydiving in Malaysia, it is time to take the plunge and enjoy one of the most exhilarating experiences of your life. Happy skydiving!