Adventure enthusiasts who are planning to visit Malaysia have all the right reasons to rejoice since the country offers a host of different activities to choose from, with rock climbing being one of the prominent sports. Malaysia is home to some excellent areas spread in jungle, sea and urban locations, which make for the perfect rock climbing locations. Moreover, the rock quality is also quite superior here, ranging from sandstone to granite and limestone. Here are some of the top outdoor sites for rock climbing in Malaysia
1. Bukit Takun, Rawang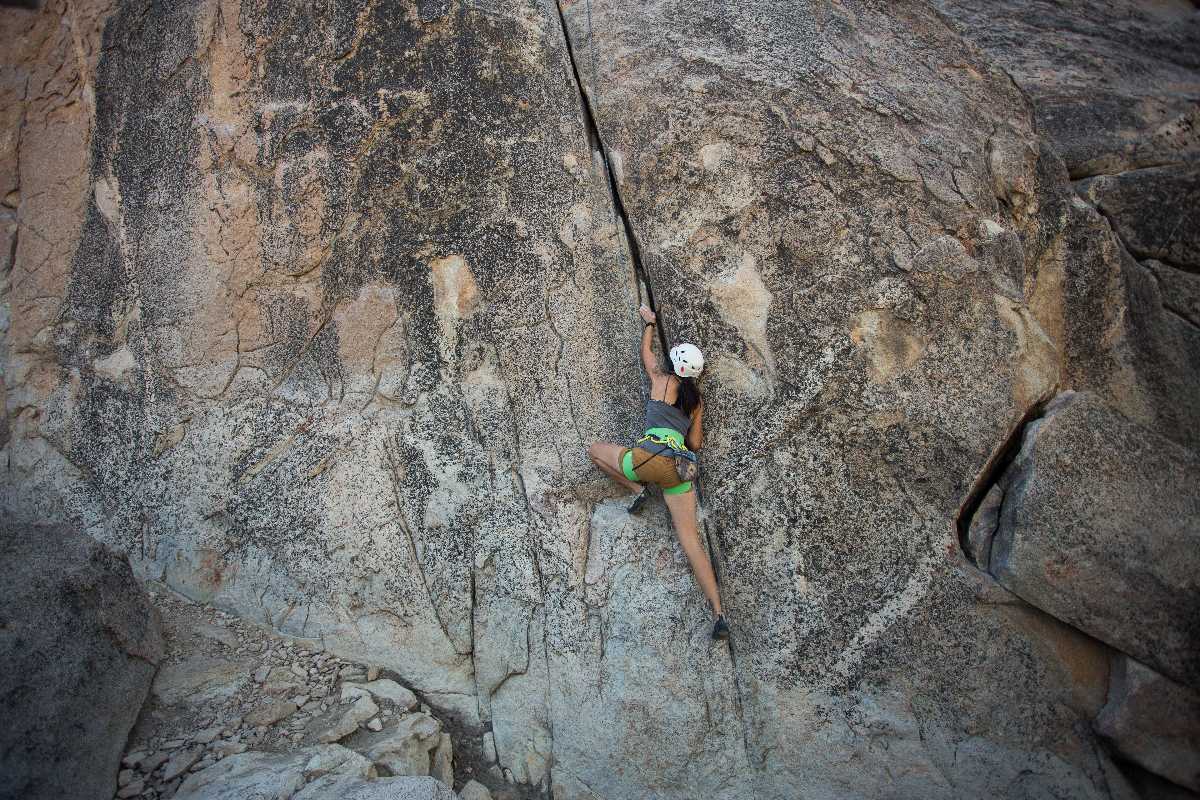 Bukit Takun is a large limestone outcrop over a solid granite base, with dense jungle and a golf course in the vicinity; thereby making for a scenic location to enjoy rock climbing in Malaysia. It is also one of the largest climbing areas in the Klang Valley and has over 120 pitches and 80 different routes. The cliff is 300 meters in height, and currently, all of the courses are situated at the east face, and most of them are bolted. Frequent travellers on this route strongly urge on getting your name registered with the guard, to avoid further trouble.
Location: Templer Park, 48200 Rawang, Selangor
2. Bukit Keteri, Perlis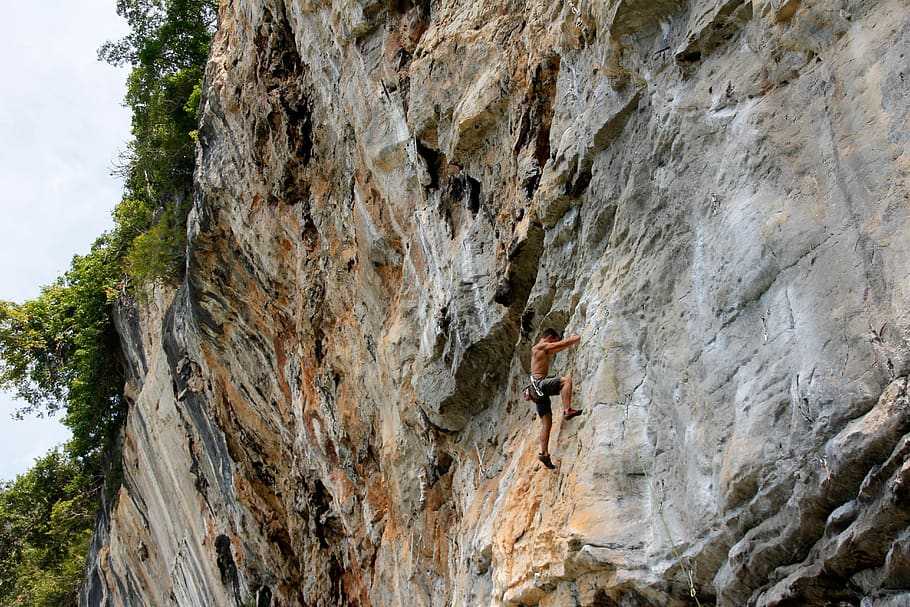 Bukit Keteri is a small village located in Perlis in northern Malaysia. The region is well-known for its scenic rock, which is an extension of the karst limestone; as well as for the vast rice paddies that surround the beautiful limestone. Located a five-hour drive away from Kuala Lumpur, the site has about 50 climbing routes of all grades and styles, which have been rated from 5A to 8C in difficulty levels, and vary from 12 to 30 meters in length. There are two mountains, and most of the rock climbing in Malaysia here takes place only on the western side of the southern hill as of now.
Location: Bukit Keteri, 02500 Kangar, Perlis
3. Batu Caves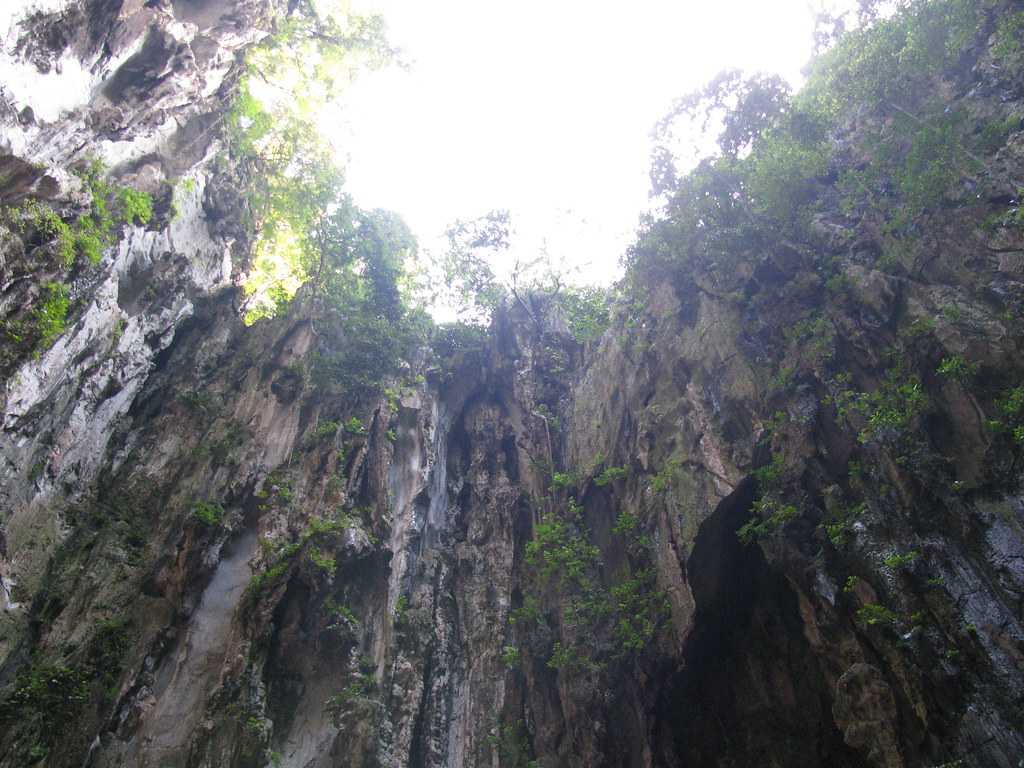 The most famous of all locations rock climbing in Malaysia, Batu Caves is a huge limestone outcrop located close to Kuala Lumpur, which hosts hundreds of rock climbers every year. The caves have eight crags and 170 routes in all, and since most of these crags start from the ground level, they are all easily accessible, even by first-timers and beginners who wish to try their hand at the sport by climbing natural rocks. Prominent rock climbing routes here include the Damai Wall, Nyamuk Wall, Comic Wall, White Wall, and the Nanyang Wall.
Location: Gombak, 68100 Batu Caves, Selangor
Cost: RM 150 onwards
4. Mountain Torq, Kota Kinabulu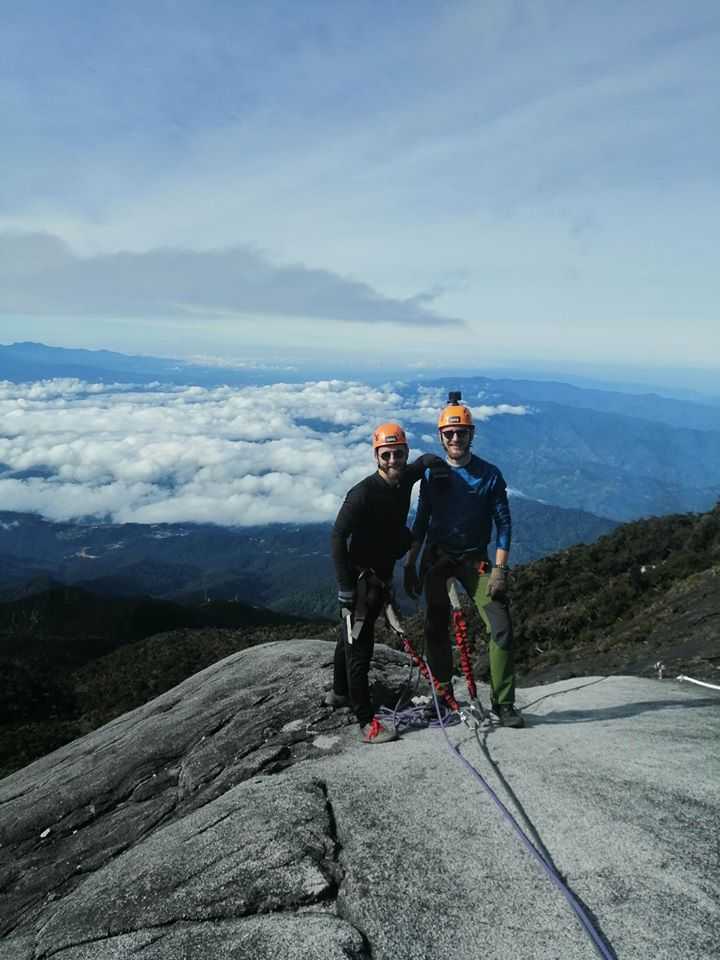 Mountain Torq holds the record for the world's highest 'Via Ferrata', and is located at Mount Kinabalu's Panalaban rock face in Sabah in Malaysia. It starts at 3,411 meters, and its highest point is at 3,776 meters. At the same time, it is also Asia's first Via Ferrata and offers two different paths to travellers to choose from, both of which guarantee spectacular views. The Low's Peak Circuit is a 4-5 hour route, with a total length route of over 1 kilometre, and highlights of this circuit include a suspension bridge and a Nepalese Bridge. The Walk the Torq, on the other hand, is meant for beginners and is a leisurely 2-3 hours walk, which offers the experience of a Via Ferrata minus the exertions and physical stress.
Location: Mountain Torq Sdn Bhd, Level 2, Menara MAA,6 Lorong Api Api 1, 88000 Kota Kinabalu, Sabah
Timings: 09:00 AM to 05:00 PM (Monday to Friday)
Cost: RM 1850 onwards
5. Kg. Nipah – Tioman Island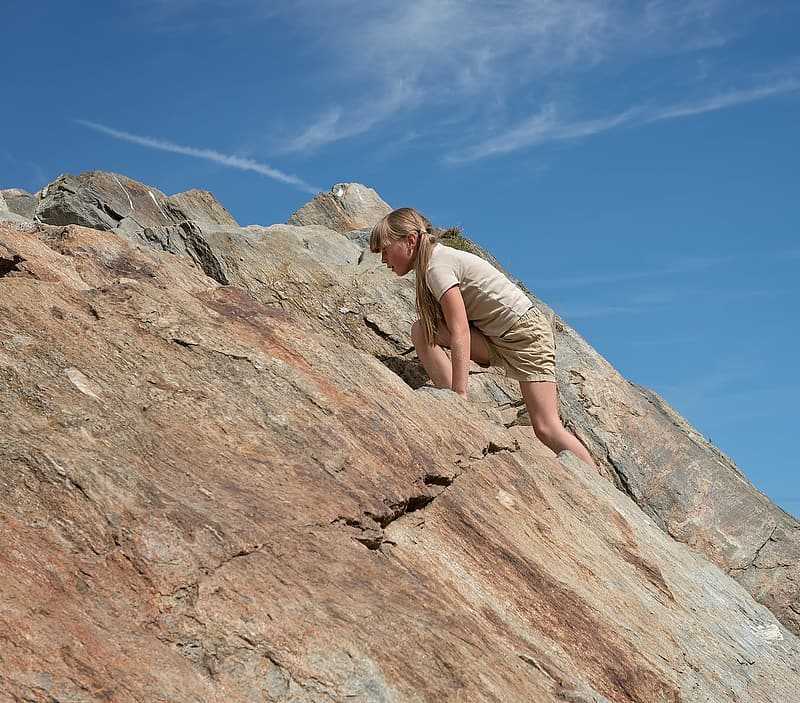 The beautiful Tioman Island is located off the south-east coast of peninsular Malaysia, right to the north of the Johor-Pahang state borders. Well known for its slab wall climbing and bouldering, this rock climbing spot is frequented by visitors who are bored of the usual vertical limestone rock climbing and want to scale up their experience a bit. Together with some 2-3 pitches, the place has 20 sports climbing routes and quite a handful of boulders. The length of each route varies between 20 and 30 meters, and it has been graded as 6a – 7a in terms of difficulty levels.
Location: Nipah Village, Tioman Island. Malaysia
Indoor Rock Climbing Locations in Malaysia
Malaysia is home to a lot of indoor rock climbing locations as well, which are perfect for a day out on weekends. These places will acquaint you with the nuances of rock climbing in Malaysia so that beginners feel confident before heading out to more adventurous paths, and rock climbing regulars get new challenges to try out!
6. Bolder Ventures, Subang Jaya, Selangor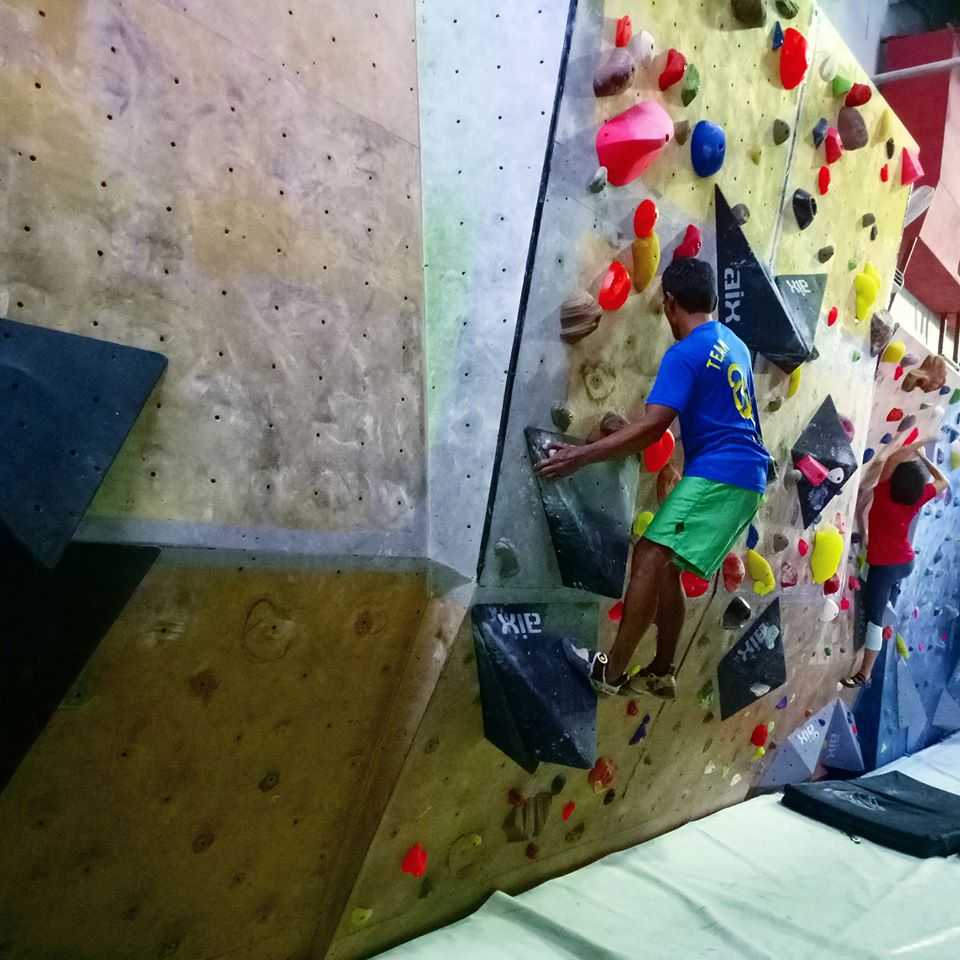 A famous indoor rock climbing facility, Bolder Ventures in Subang Jaya brings ideas and innovations in the field of rock climbing in Malaysia from across the globe to home, and the owners beautifully translate these concepts into their indoor walls. Courses here include knot tying sessions, one-on-one coaching sessions, and one hour sessions among others.
Location: 11, Jalan Industri USJ 1/2, Taman Perindustrian Usj 1, 47600 Subang Jaya, Selangor, Malaysia
Timings:
Monday to Friday - 02:30 AM to 10:00 PM
Saturday and Sunday - 10:30 AM to 06:00 PM
Cost:
Adult - RM 45
Students (for a guided pass) - RM 40
7. Sabah Indoor Climbing Centre, Likas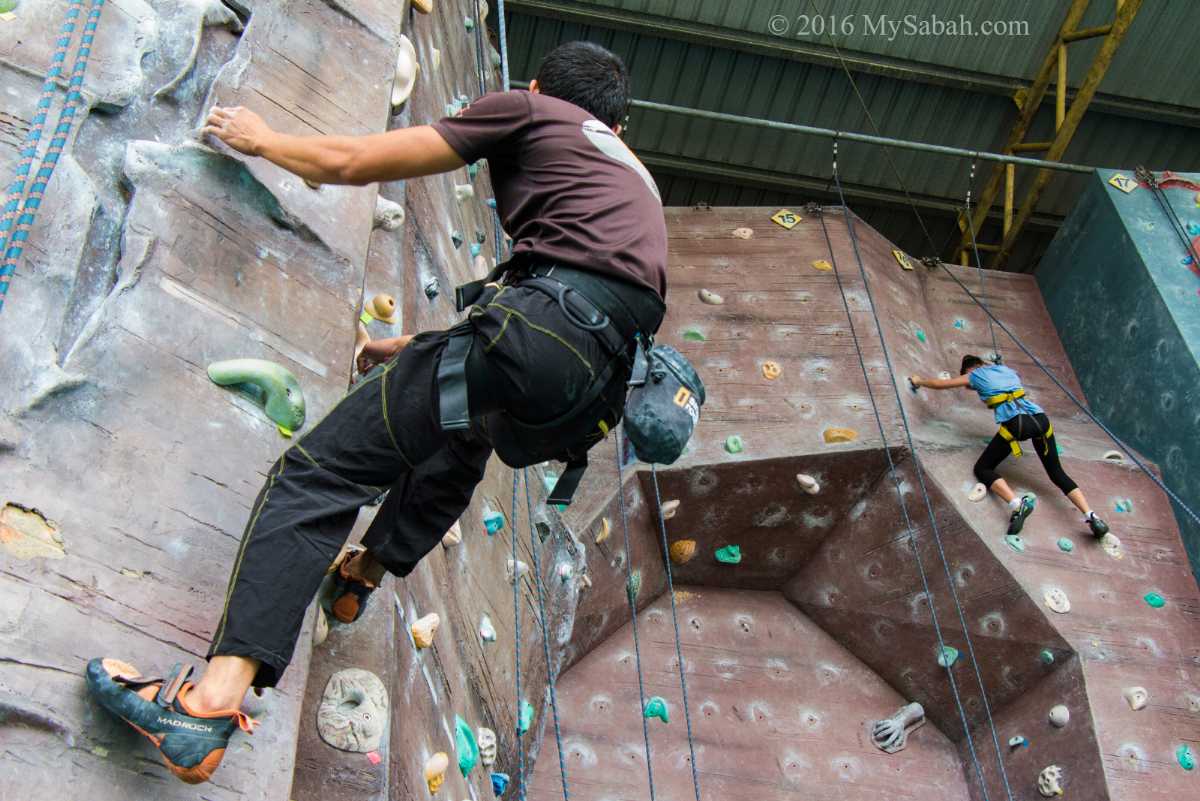 Located just outside the Kota Kinabalu city in Likas, the Sabah Indoor Climbing Centre is home to a myriad of different walls in different shapes and colours, all of which offer different challenges to its climbers. There are, of course, simpler walls that cater to the first-timers, while advanced climbers can enjoy themselves while battling the more complex, angled walls. All walls are built according to international standards, with ropes, harnesses and other climbing hardware well in place, so that safety for all is ensured; and people of all age groups are welcome here!
Location: 24, Jalan Burung Puin, Taman Yakim Jaya, 88450 Kota Kinabalu, Sabah
Timings: (Closed on Monday)
Tuesdays to Fridays: 03:00 PM to 09:00 PM
Saturdays and Sundays: 12 noon to 09:00 PM
Cost:
One-day Pass:
Adults - RM 22
Below 17 years - RM 20
Rent for climbing shoes: RM 6
All-you-can-climb buffet package: RM 150 per month
8. Putrajaya Challenge Park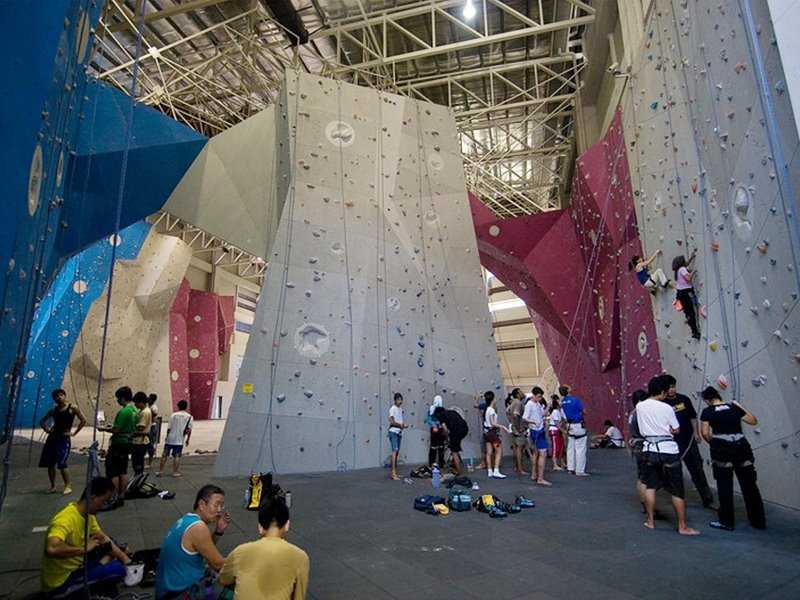 Taman Cabaran, or the Putrajaya Challenge Park, is an amazing awe-striking adventure activity area spread over an area of 30 hectares, which offers some of the best extreme park facilities in all of Asia. Other than indoor rock climbing in Malaysia, the park also offers mountain bike trails, a skate park and a thrill park. The indoor rock climbing complex is open to people of all age groups and expertise levels, and you will find multiple trapezoidal climbing walls erected here, which are 20 meters in height. These walls have been divided into six zones, with varying difficulty levels, and instructors are readily available to help out beginners and teach them the basics. Besides, the park also provides beginner, intermediate and expert training.
Location: Jalan P5, Presint 5, 62200 Putrajaya, Wilayah Persekutuan Putrajaya, Malaysia
Timings: 9Closed on the 1st and 3rd Sunday of every month)
Monday, Tuesday, Thursday and Saturday - 10:00 AM to 08:00 PM
Wednesday, Friday and Saturday - 10:00 AM to 10:00 PM
(Fridays closed from 12:30 PM to 03:00 PM)
Cost:
Entry fee:
Adult - RM 6
Students - RM 3
Equipment rental (for 3 hours):
Climbing Rope: RM15
Harness: RM 5
Climbing Shoes: RM 7
Chalk Bag: RM 3
Belay Device: RM 4
Note that children below the age of 10 years will not be allowed to climb these walls; though they are free to explore the kids climbing walls room.
9. Camp 5
Located at 5 locations across Malaysia, with a sixth one coming up soon, Camp 5 is rapidly gaining a name for itself when it comes to rock climbing in Malaysia. The indoor rock climbing facility boasts of having over 1000 routes and boulder problems across its outlets and has top instructors who are well experienced and friendly. Additionally, the place offers a host of programs and services to choose from, which means that there is something or the other for first-timers as well as experienced climbers.
Beginners can go for the Try Climbing Session, which is a one-hour session that starts with bouldering and moves on to a 12-meter wall; while those who want to master the skill should go for the Basic Wall Course, which covers all skills which are needed to successfully climb rocks; and also teaches you in detail about equipments, safe climbing practices, bouldering and spotting among others.
Location: 1 Utama KL, Utropolis Shah Alam, Paradigm Mall JB, Eco City KL, and Jumpa Sungei Wang Plaza
Cost:
Try Climbing Session: RM 55 for one hour
Learn to Climb: RM 120 for 4 hours
Note that though there is no age restriction, it is however recommended that kids under 6 are accompanied by an adult or older sibling.
10. RockWorld, Johor Bahru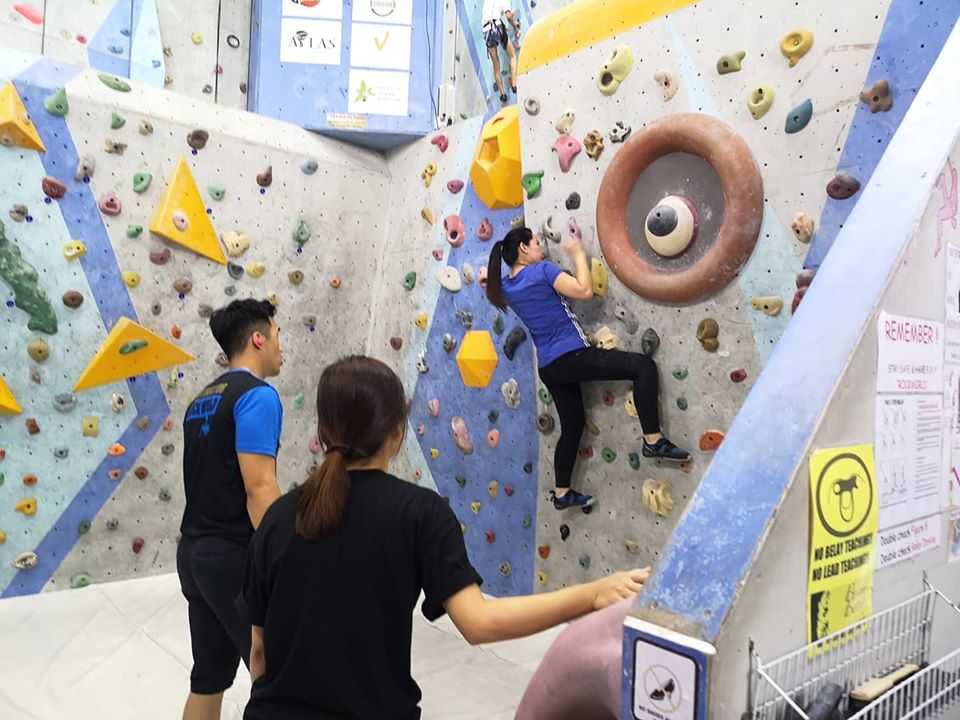 For all those fans of rock climbing in Malaysia, RockWorld in Johor Bahru is a paradise on Earth. The centre has a complete range of equipment and games to choose from and features a bouldering wall, a slackline, a workout area and a kids' bouldering wall among others. And their 10-meter high wall is definitely something that adventure junkies cannot miss! Those who are novices in the field are assisted by professionals, who are more than willing to teach basic knowledge and techniques on how to climb independently and safely; and RockWorld also offers rock and wall climbing classes to help improve skills of rock climbers.
Location: RockWorld has two outlets in Johor Bahru:
Location 1 - Setia Business Park 2, 81300 Skudai, Johor
Location 2 - Indahpura Sports City, 81000 Kulai, Johor
Timings: (Closed on Monday)
Tuesday to Friday - 05:00 PM to 11:30 PM
Saturday and Sunday - 10:00 AM to 10:00 PM
Cost:
4 Entrance Passes (valid for 2 months) - RM606
Entrances Passes (valid for 3 months) - RM9010
Entrance Passes (valid for 6 months) - RM140
What to Wear When Going for Rock Climbing in Malaysia

Make sure that you wear flexible and comfortable sports attire. A long pant, preferable dry fit, is recommended for the same.
A loose shirt is a convenient option; though make sure that the fabric is light and breathable.
One of the most important items when it comes to clothing is shoes. Make sure you invest in good quality climbing shoes with excellent grip, or you can rent them at most rock climbing locations in case you don't have them.
Packing for Rock Climbing


Make sure you pack plenty of water, especially when going for outdoor rock climbing since there is no way you will be able to buy water in a jungle.
Carry sufficient dry food and energy snacks, such as nuts and energy bars.
Due to the high humidity, you will be sweating a lot; so carry along a change of clothes and a towel.
It is also advisable to carry a raincoat, gloves, and warm clothing along. Don't forget to pack a cap or a headscarf, since it will come in convenient to prevent heat loss.
Other must-pack items include a torchlight, sunglasses, sunscreen, and trekking poles.
Rock climbing in Malaysia is an exhilarating and amazing experience in itself, though it certainly does require great physical strength, willpower, and dedication. Make sure that you do some physical exercise such as swimming, running or cycling for at least two hours two times a week, and begin this regime two months before you plan your rock climbing adventure. So what are you waiting for? Pack your bags and head out to climb majestic heights today!