1. Durian

Where to get: Leon Tree Durian, Tanjong Katong Road (open 2:00 PM - 11:00 PM), Ah Seng Durian, Ghim Moh Market (open 10:00 AM - 8:00 PM), Durian Kaki, Yishun Central (open 2:00 PM - 11:00 PM)

Cost: SGD 10 - SGD 20 per kilogram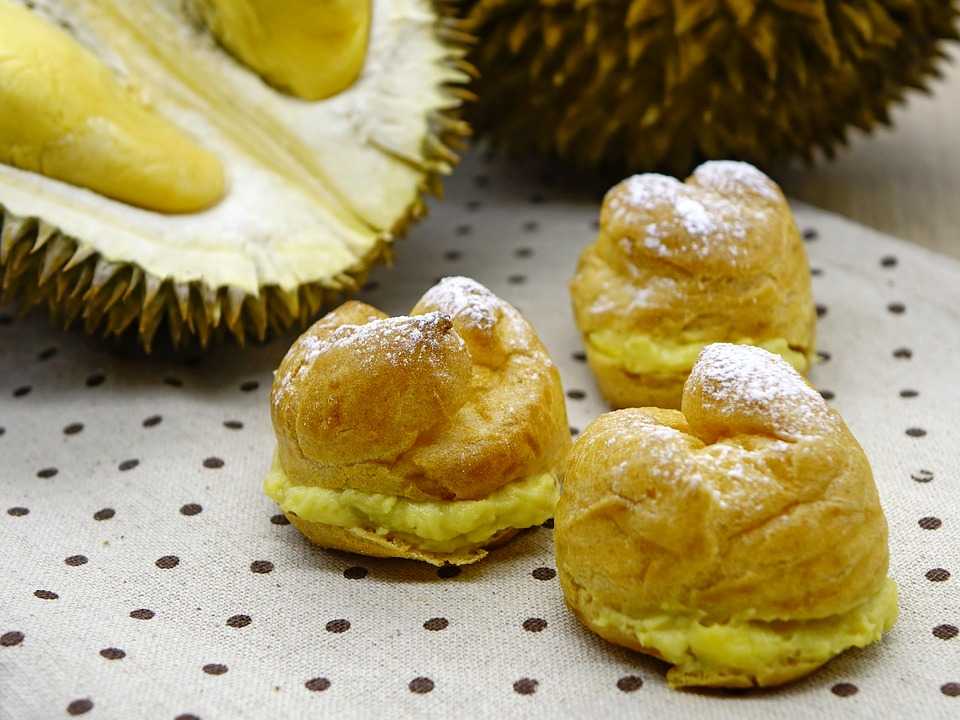 2. Chilli crab

Where to get: Long Beach King Seafood, 220 Stadium Boulevard (open 11:00 AM - 3:00 PM, 5:00 PM - 1:30 AM), No Signboard Seafood Restaurant, Geylang (open 12:00 noon - 1:00 AM), Jumbo Seafood Restaurant, Upper Circular Road (open 12:00 noon - 3:00 PM, 6:00 PM - 12:00)

Cost: SGD 25 - SGD 90 (depending on the size)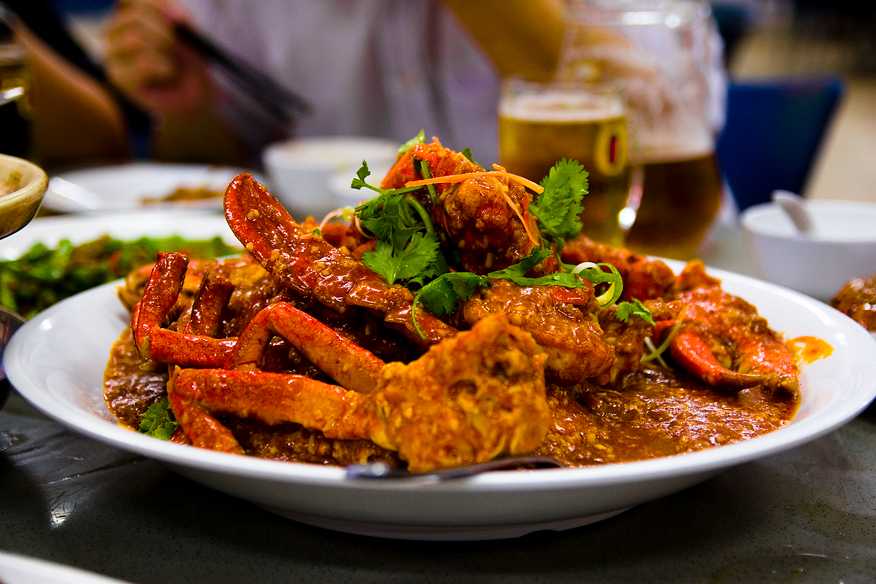 3. Japanese soft shell crab

Where to get: Rice and Fries, Changi Road (open 5:30 PM - 11:00 PM), Long Chim, Marina Bay Sands (open 11:30 AM - 3:00 PM, 5:30 PM - 11:00 PM), Fuel Plus, Morse Road (open 10:00 AM - 9:00 PM)

Cost: SGD 13 - SGD 25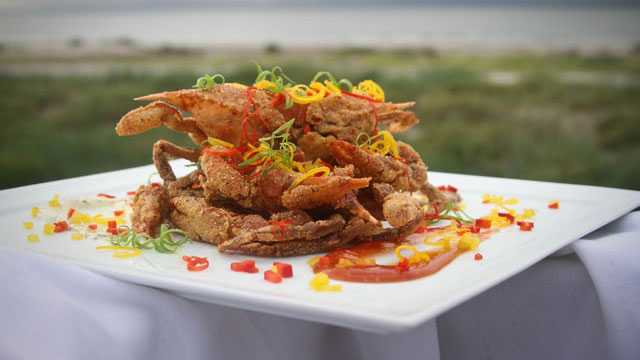 4. Bak Chor Mee

Where to get: Lai Heng Mushroom Minced Meat Mee, Lorong Toa Payoh (open 8:30 AM - 4:00 PM), Poh Minced Meat Noodle, Bedok North Street (open 6:00 PM - 3:00 AM), Hill Street Tai Hwa Pork Noodle, Crawford Lane (open 9:30 AM - 8:00 PM)

Cost: SGD 3 - SGD 10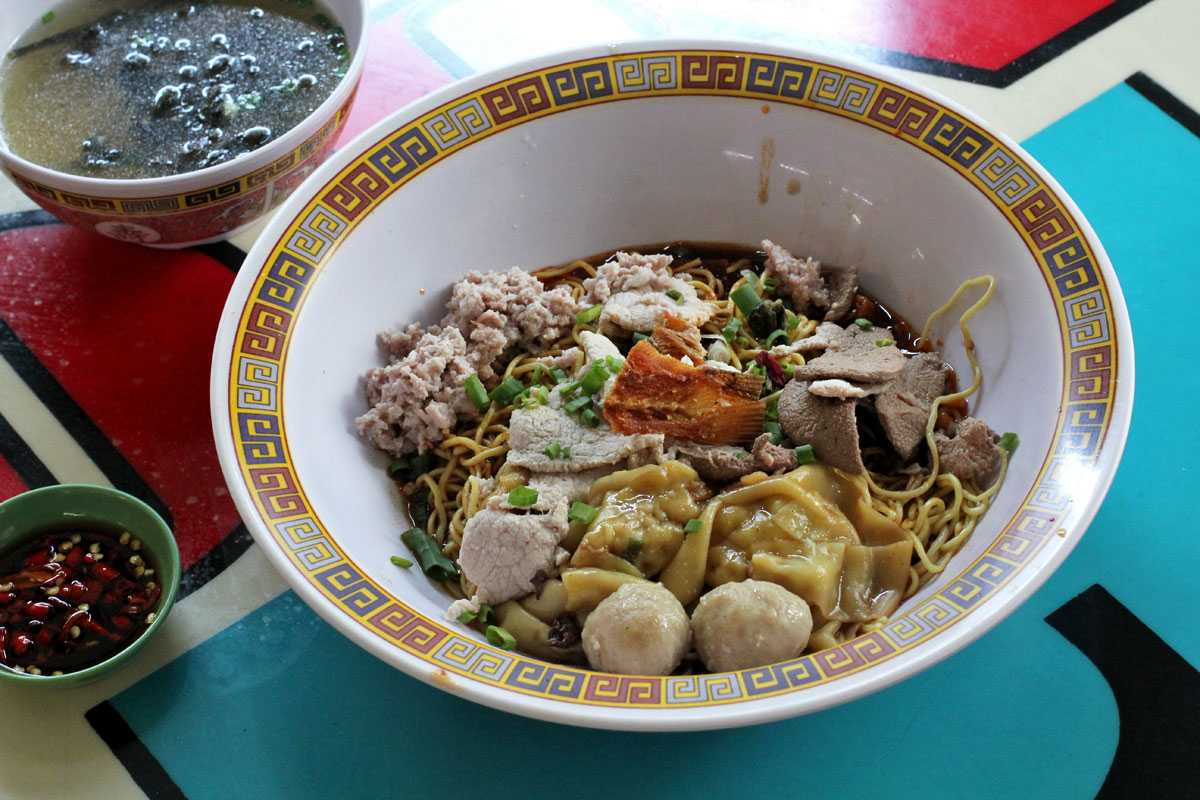 5. Ayam Buah Keluak

Where to get: Indocafe, Scotts Road (open 12:00 - 2:30 PM, 6:00 PM - 9:30 PM), Straits Chinese Nonya Restaurant, Queen Street (open 11:00 AM - 3:00 PM, 6:00 PM - 9:00 PM), Dulukala Peranakan Restaurant, Upper Bukit Timah Road (appetiser 6:00 PM - 9:00 PM)

Cost: SGD 20 - SGD 50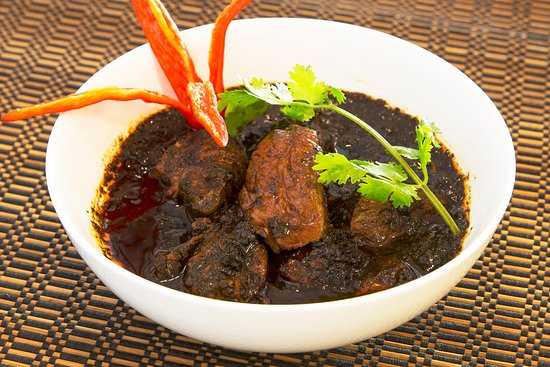 6. Prata

Where to get: Mr and Mrs Mohgan's Super Crispy Roti Prata, Crane Road (open 6:30 AM - 12:30 PM), Sin Ming Roti Prata, Sin Ming Road (open 6:00 AM - 7:00 PM), Casuarina Curry, Casuarina Road (open 7:00 AM - 12:00 PM)

Cost: SGD 3.50 - SGD 10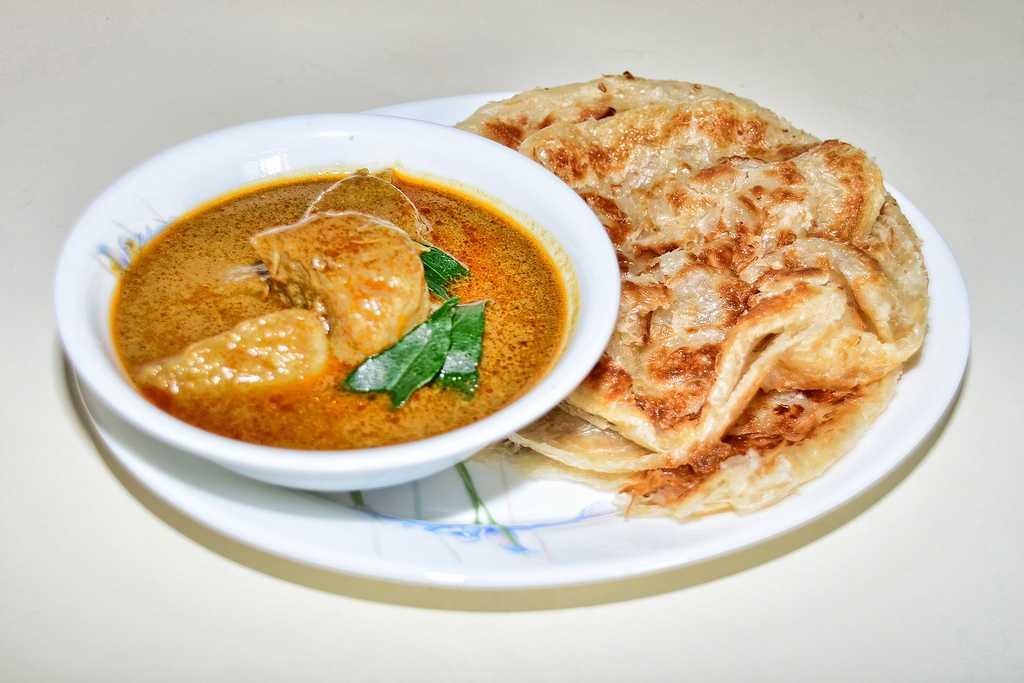 7. Dim Sum

Where to get: Asia Grand Restaurant, North Bridge Road (open 11:30 AM - 2:30 PM, 6:30 PM ? 10:30 PM), Yan Ting Restaurant, Tanglin Road (open 10:45 AM - 2:30 PM, 6:45 PM - 10:30 PM), Peach Blossom Restaurant, Raffles Boulevard (open 12:00 PM - 3:00 PM, 6:00 PM - 11:00 PM)

Cost: SGD 10 - SGD 50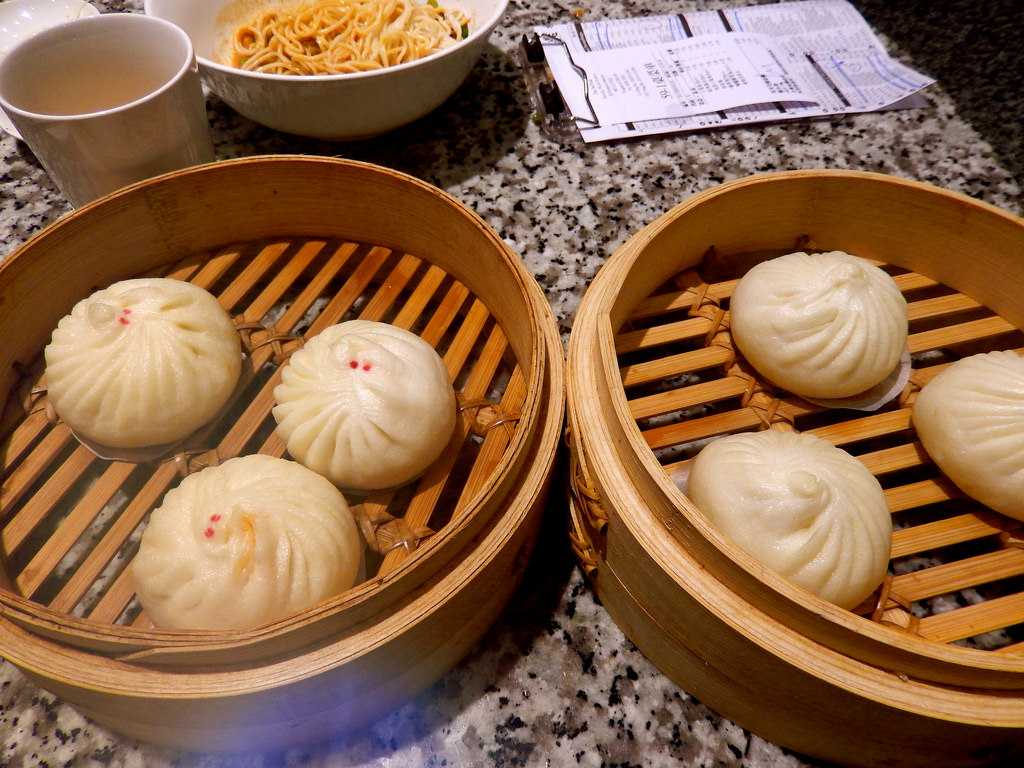 8. Char Kway Teow

Where to get: Outram Park Fried Kway Teow Mee, Upper Cross Street (open 6:00 AM - 4:00 PM), Hill Street Fried Kway Teow, Bedok South Market and Food Centre (open 11:00 AM - 5:00 PM), Chomp Chomp Fried Kway Teow Mee, Chomp Chomp Food Centre (open 4:00 PM - 12:00 AM)

Cost: SGD 3 - SGD 10
9. Bak Kut Teh

Where to get: Rong Hua Bak Kut Teh, Connexis (open 11:00 AM - 9:00 PM), Legendary Bak Kut Teh, Rangoon Road (open 9:00 AM - 22:30 PM), Song Fa Bak Kut Teh, Chinatown Point (open 10:30 AM - 9:30 PM)

Cost: SGD 6.50 - SGD 10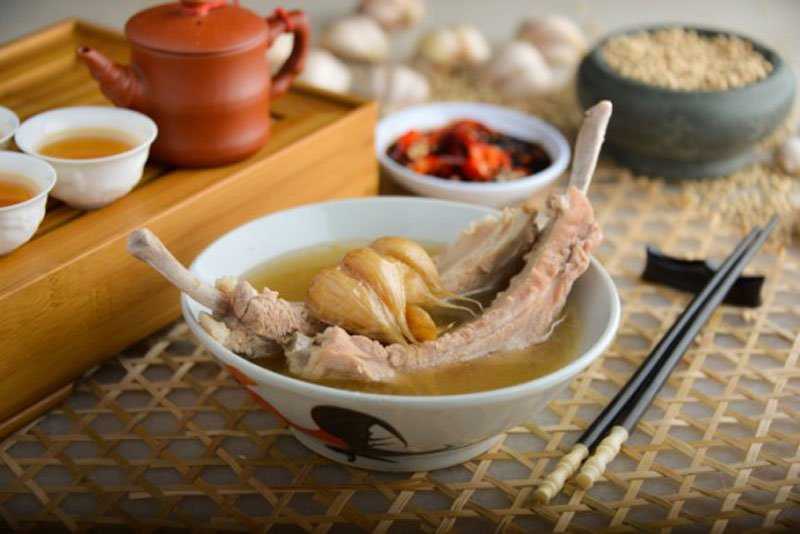 10. Gado Gado

Where to get: IndoChili, Zion Road (open 11:30 AM - 10:00 PM), Tanjong Pagar Centre, Science Park Drive (open 11:00 AM - 9:00 PM), Science Park, Wallich Street (open 11:30 AM - 10:00 PM)

Cost: SGD 7 - SGD 10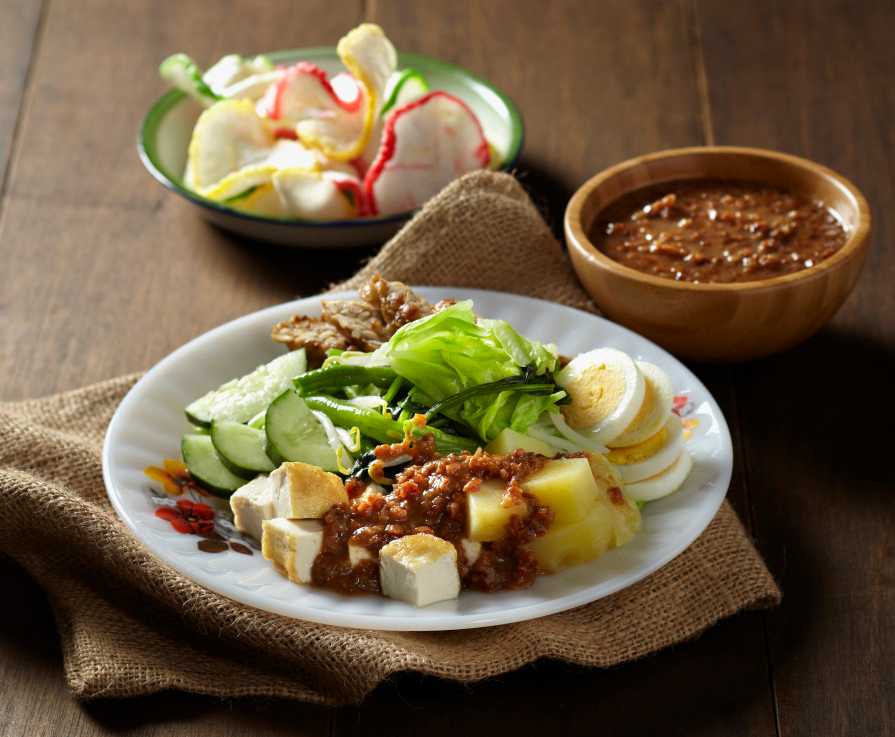 11. Hainanese Chicken Rice

Where to get: Tian Tian, Maxwell Food Centre (11:00 AM - 8:00 PM), Boon Tong Kee, Balestier Road (11:00 AM - 4:45 PM, 5:30 PM - 3:00 AM), Loy Kee, Balestier Road (9:30 AM - 10:30 PM)

Cost: SGD 3.50 - SGD 10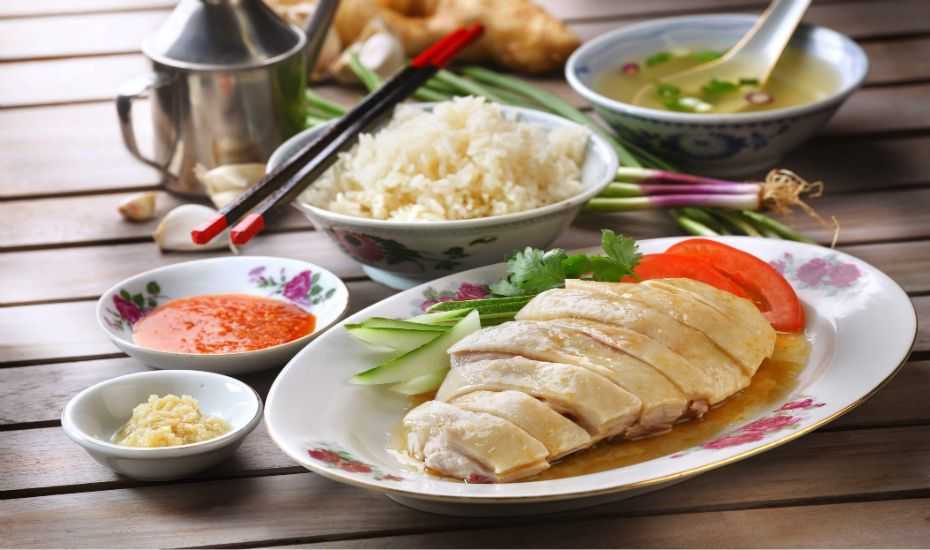 12. Laksa

Where to get: 328 Katong Laksa, East Coast Road (open 10:00 AM - 10:00 PM), Depot Road Zhen Shan Mei Claypot Laksa, Bukit Merah Lane (open 8:30 AM - 3:30 PM), Janggut Laksa, Queensway Shopping Centre (open 10:00 AM - 9:00 PM)

Cost: SGD 4 - SGD 10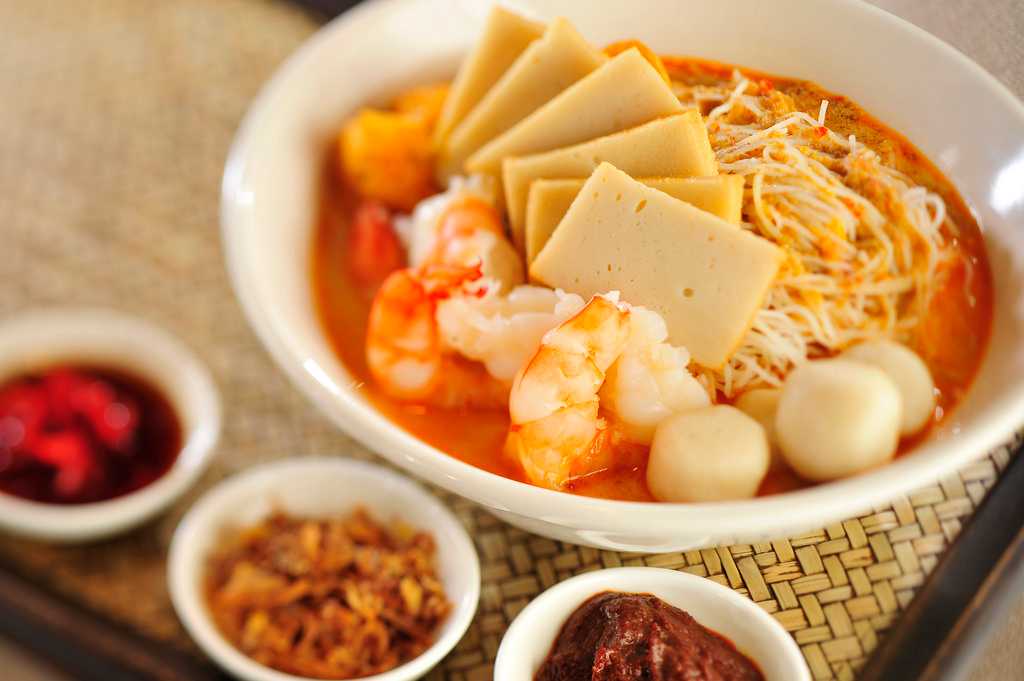 13. Satay

Where to get: Fang Yuan Satay, Toa Payoh Food Centre (open 6:00 PM - 12:00 AM), Shi Xiang Stat, Chinatown Complex (open 4:00 PM - 9:00 PM), Chong Pang Huat, Gourmet Street (open 12:00 PM - 10:30 PM)

Cost: SGD 1 - SGD 10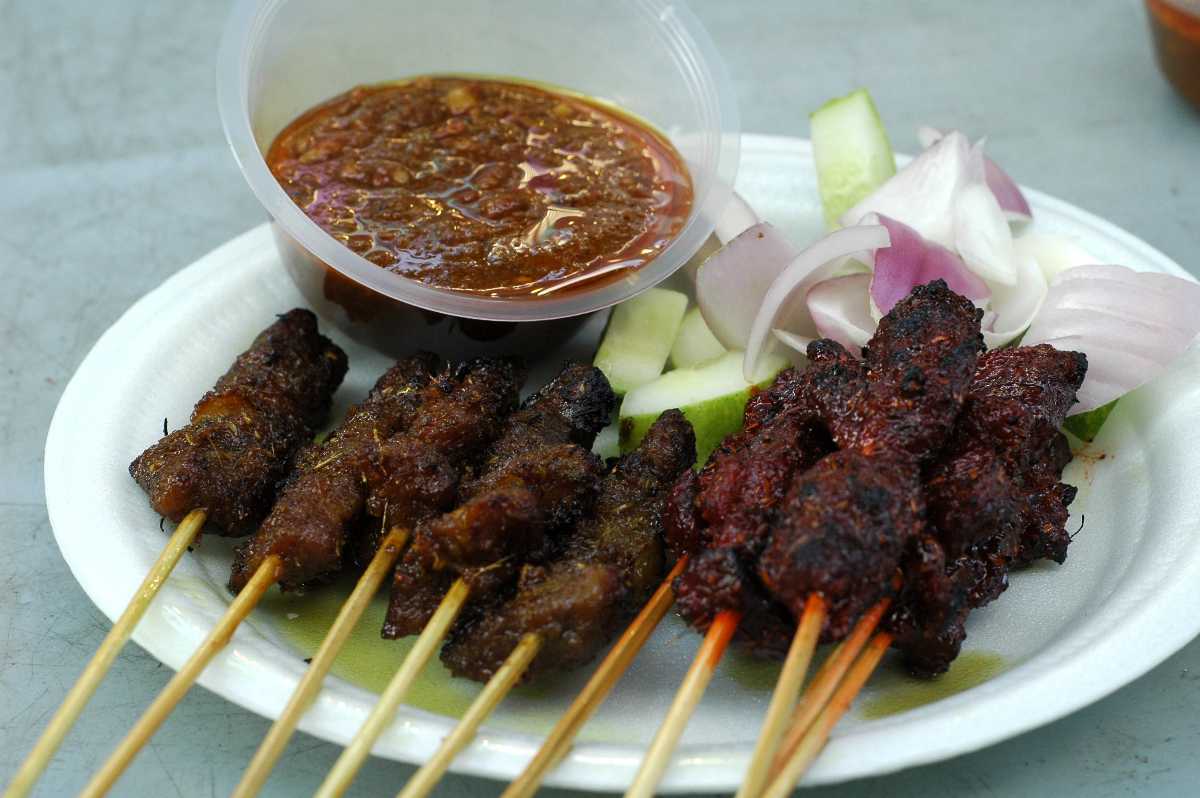 14. Masala Dosa

Where to get: Murugan Idli Shop, Syed Alwi Road (open 9:00 AM - 11:00 PM), Saravanaa Bhavan, Syed Alwi Road (open 9:00 AM - 11:00 PM), Komala Vilas, Buffalo Road (open 11:00 AM - 3:00 PM, 6:00 PM - 10:30 PM)

Cost: SGD 3 - SGD 10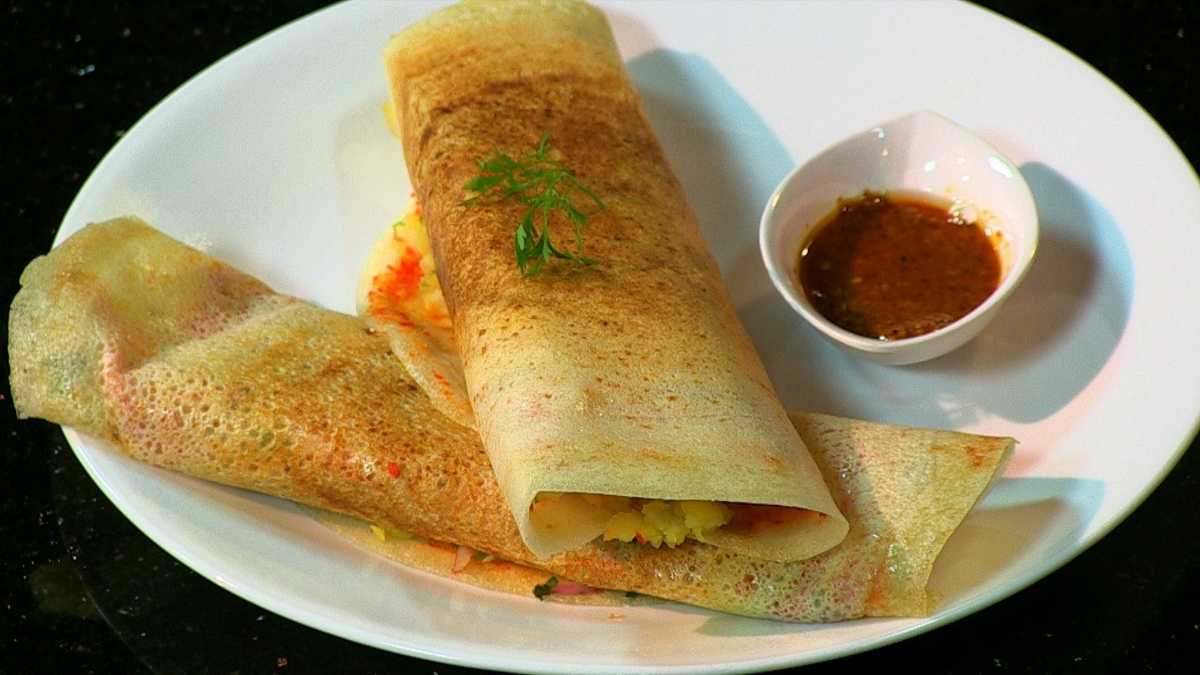 15. Sambal Stingray

Where to get: Chan BBQ, Fengshan Market and Food Centre (open 5:00 PM - 1:00 AM), Ming-Yen BBQ, Lau Pa Sat Festival Market (open 5:00 PM - 3:00 AM), Chomp Chomp BBQ, Fengshan Market and Food Centre (open 5:00 PM - 1:00 AM)

Cost: SGD 10 - 20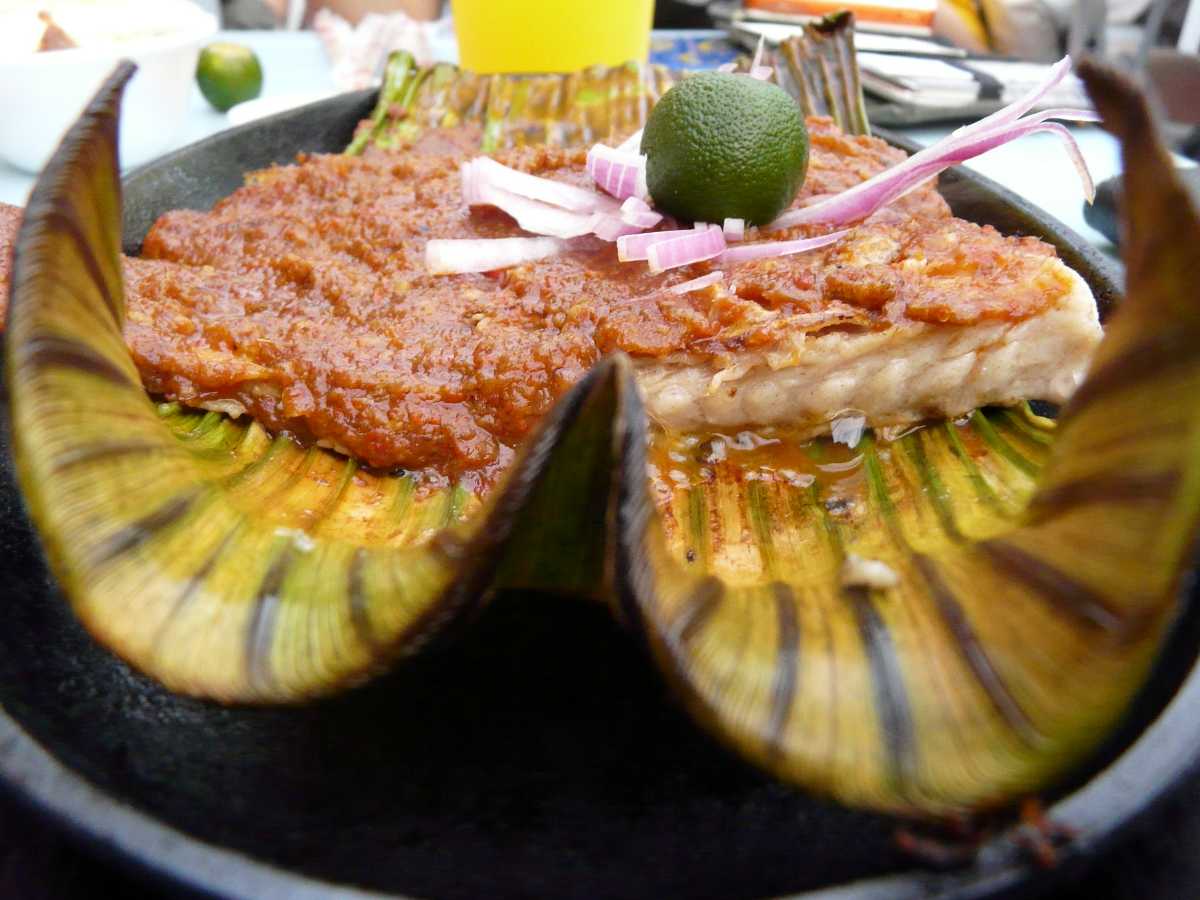 16. Kopi and Kaya Toast

Where to get: Heap Seng Leong, North Bridge Road (open 4:00 AM - 8:00 PM), Ah Seng Coffee, Maxwell Road (open 5:30 AM - 4:00 PM), Chin Mee Chin Confectionery, East Coast Road (8:00 AM - 4:30 PM)

Cost: SGD 1 - SGD 3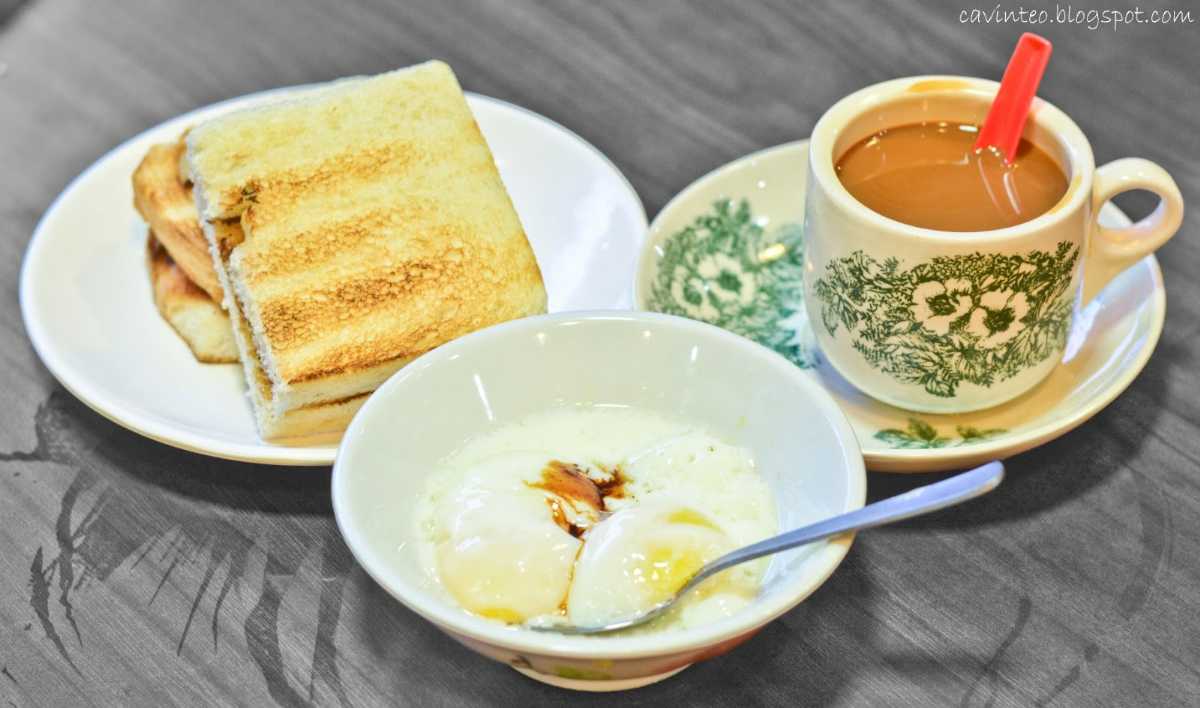 17. Fish head curry

Where to get: Ocean Curry Fish Head, Toa Payoh Lorong (open 11:00 AM - 2:00 PM, 5:00 PM - 9:00 PM), Muthu Curry, Race Course Road (open 11:30 AM - 3:00 PM, 6:00 PM - 10:00 PM), Samy's Curry Restaurant, Dempsey Road (open 11:00 - 3:00 PM, 6:00 PM - 10:00 PM)

Cost: SGD 20 - SGD 50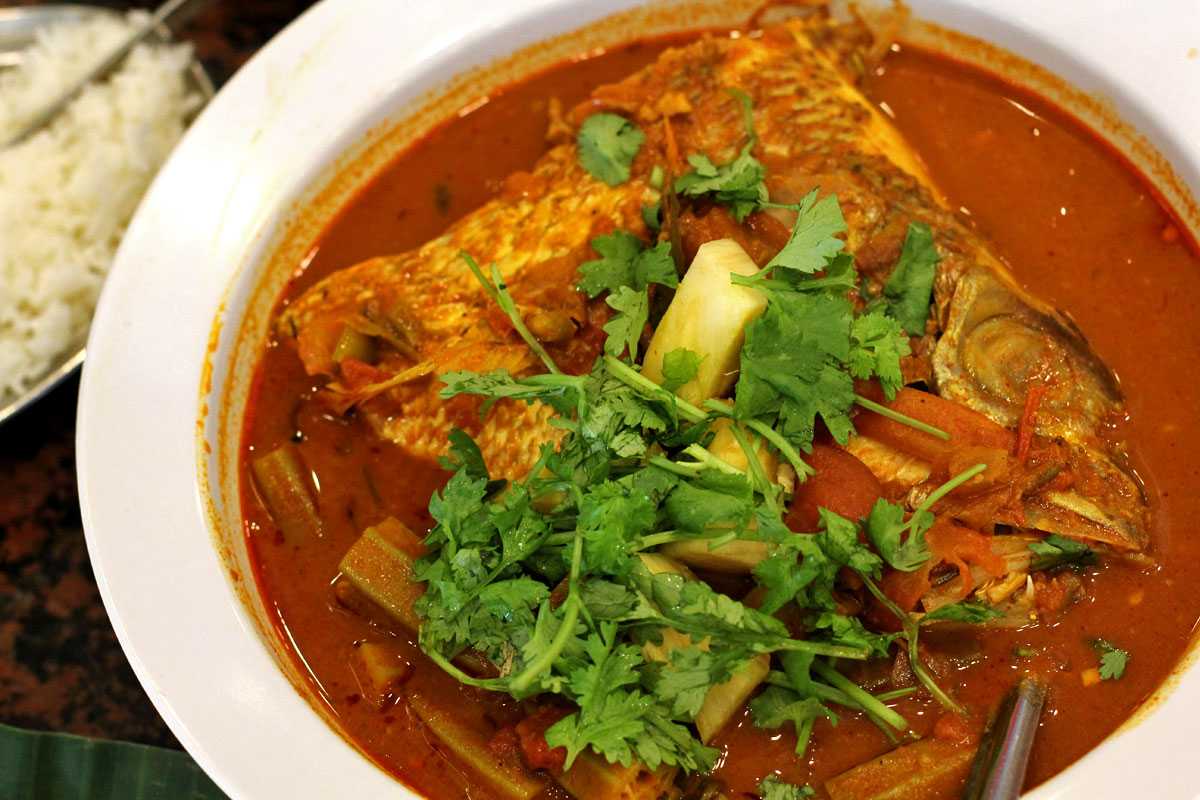 18. Singapore Sling

Where to get: Adrift by David Myers, Bayfront Avenue (open 7:00 AM - 10:30 AM, 12:00 PM - 2:30 PM, 6:00 PM - 10:00 PM), Post Bar, Fullerton Square (open 12:00 PM - 2:00 AM), Halia, Raffles Hotel (open 12:00 PM - 2:30 PM, 6:00 PM - 9:30 PM)

Cost: Upwards of SGD 20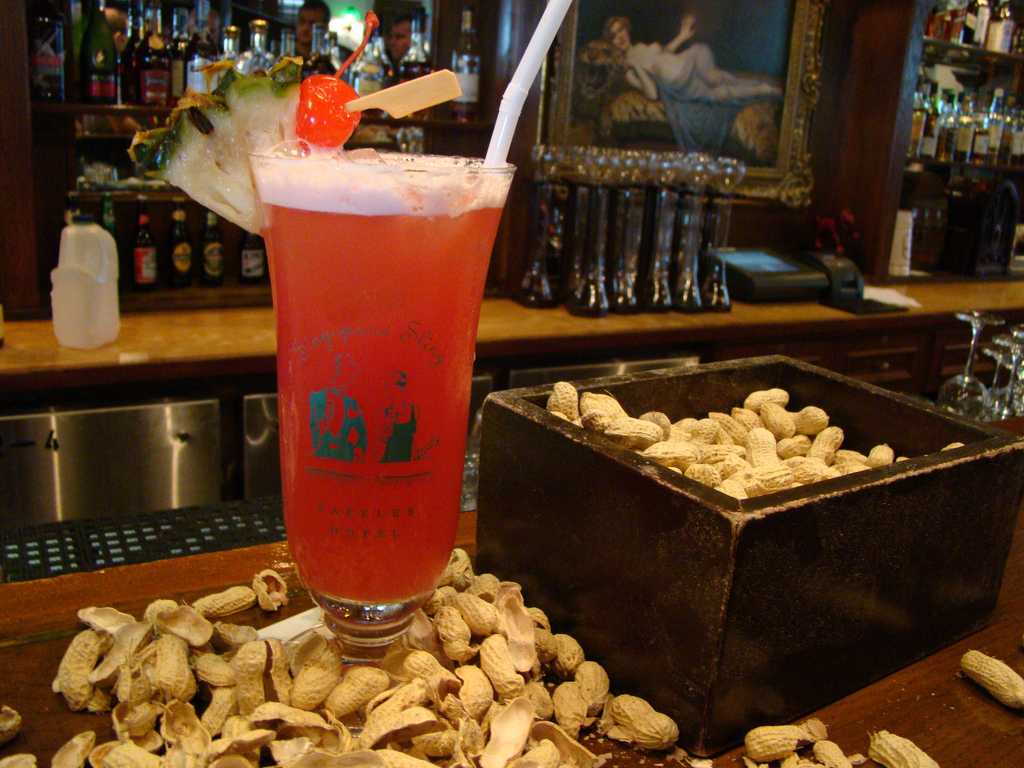 19. Ice Kachang

Where to get: Peanut Ice Kachang, Maxwell Centre, Quig Tiang Cold and Hot Desserts, Redhill Lane (open 3:00 PM - 11:00 PM), Lye Huat Ice Kachang, Telok Blangah Drive Food Centre (open 10:00 AM - 1:30 PM)

Cost: SGD 1.50 - SGD 5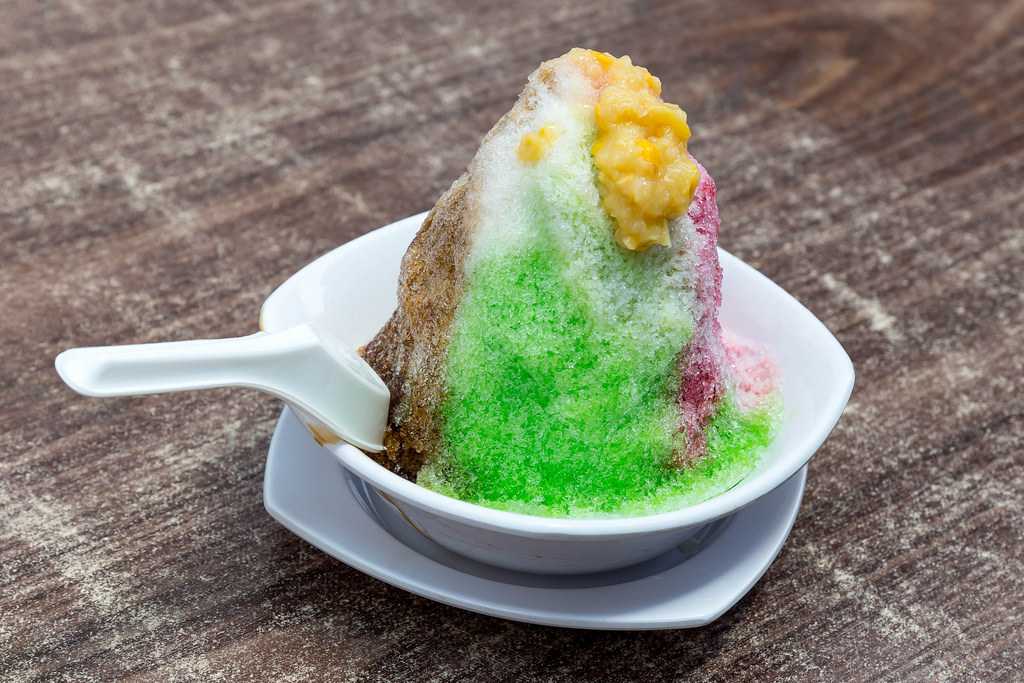 20. Teh Tarik

Where to get: Sarabat Stall, opposite Kampong Glam Café (5:00 AM - 12:00 AM), A M Mohamed Haniffa Hot and Cold Drinks, Buffalo Road (9:00 AM - 8:00 PM), Komala Vilas Restaurant, Serangoon Road (open 8:00 AM - 10:30 PM)

Cost: SGD 0.50 - SGD 3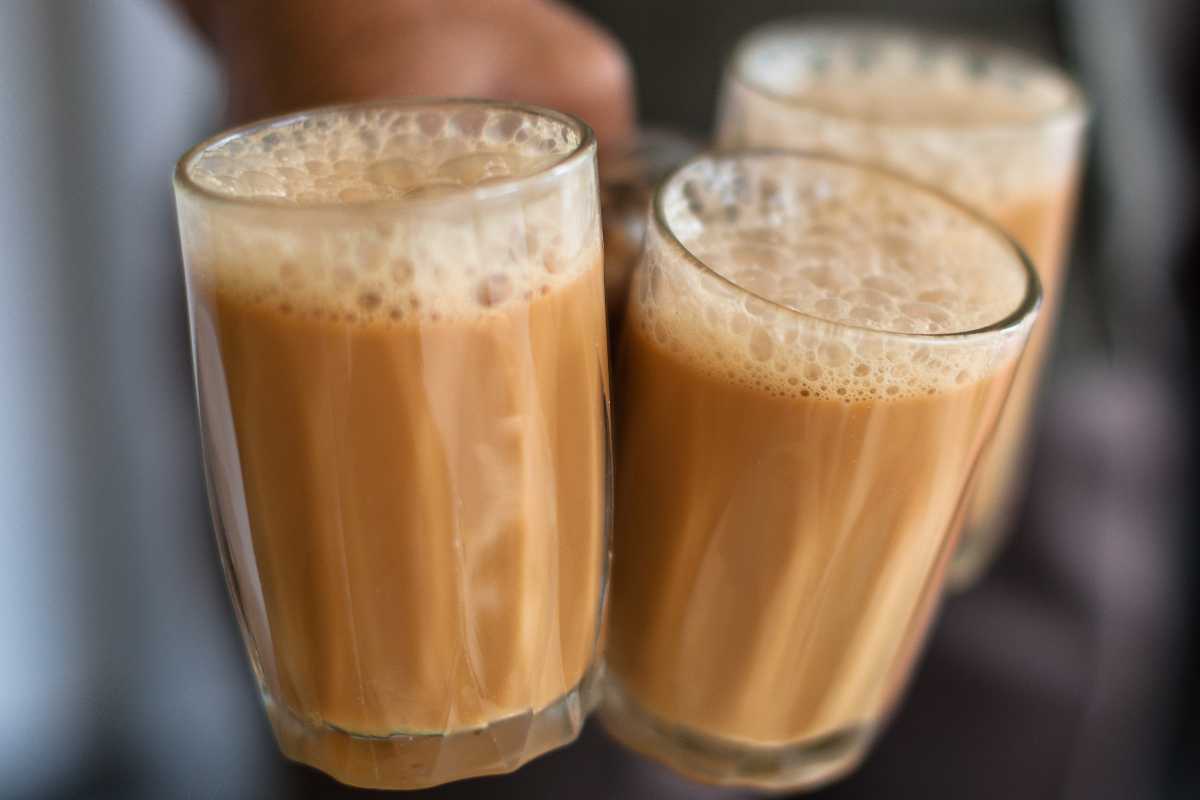 Things to Keep in Mind While Eating in Singapore
Be aware of the different cutlery used in the cuisine - from chopsticks, spoons and forks. Some dishes even require you to use hands
Be careful about nut and soy allergies, and lactose intolerance - most dishes use nuts, soy and dairy
If you do not have a high tolerance for spice, ask your chef beforehand to go easy on the spice
Street-food joints sell out fast or have long lines, so reach the joints quickly and avoid the long waiting period
Don't forget to Instagram your food! #FoodPorn much?