Beer in Singapore was introduced in the 1930s when the first commercial brewery of Singapore - Malayan Breweries - opened in April 1931. In October 1932, the very popular and iconic Tiger Beer of Singapore started its production. The main domestic beer brand of Singapore continues to be the Tiger Beer which is brewed by Asia Pacific Breweries (APB) since the 1930s. Microbreweries are quite new to Singapore's beer scene, and craft beer accounts for less than 2% of Singapore's beer market.
Before we dig deep into the world of beer in Singapore, here are few terminologies that are mentioned in the article for your reference:
IBU (International Bitterness Unit)
refers to the bitterness of a beer. Rated on a scale of 100, where lower IBU means low in bitterness and vice versa.
ALC/ VOL (Alcohol by volume)
means the percentage of alcohol the beer contains. This generally ranges from 3% to not more than 20% (20% is also very rare).
Here is the list of best beers in Singapore-
1. Love by Brewlander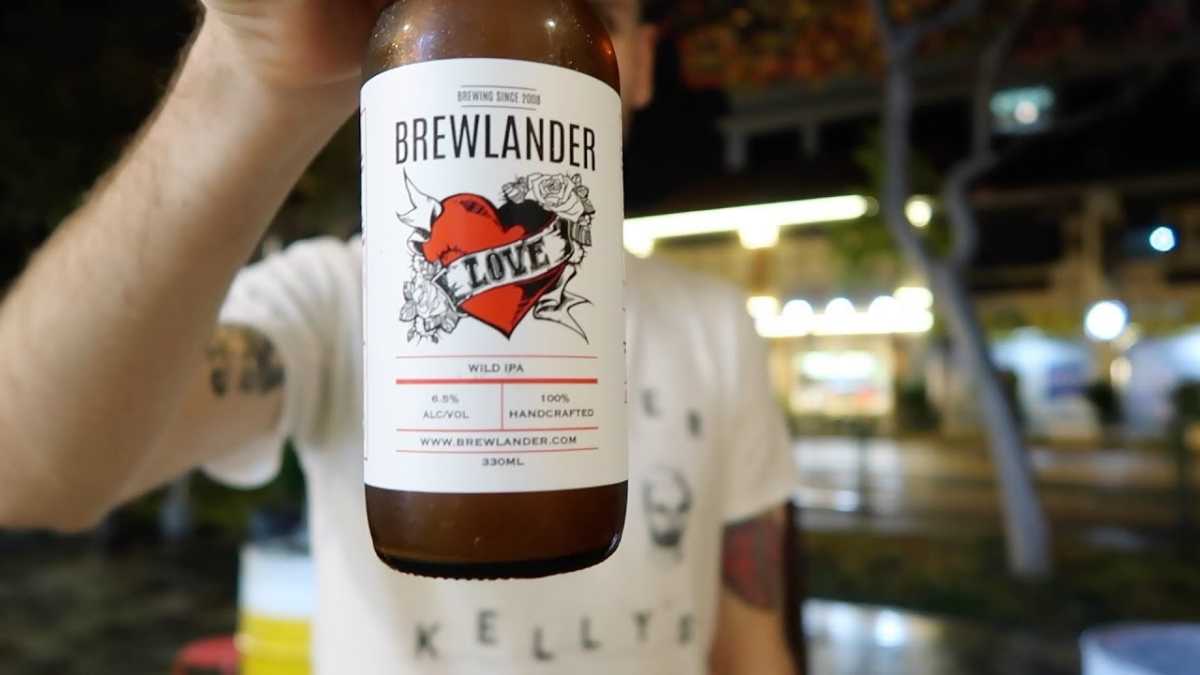 A Wild Indian Pale Ale, Love by Brewlander packs a solid punch of flavours. Created with new world hops and fermented sugarcane strain, this beer from Singapore bursts with tropical flavours of pineapple, passionfruit, and mango in your mouth and a long, clean bitterness towards the end. It will leave a brassy feeling in your mouth (a sign of a good IPA). All the varied tastes in one sip will surely make you fall in love with this beer.
Best paired with: All kinds of meat and stew, salty and fried food, lemon tart, orange cakes.
ALC/ VOL 6.5%
IBU 65
Price: SGD 9.70 for 330 ml

2. Guinness Foreign Extra Stout (Singapore)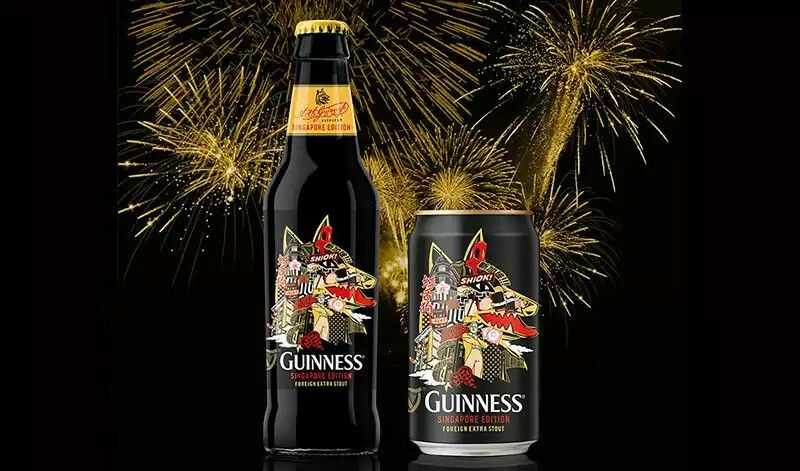 Guinness Stout can be easily distinguished from other craft beers in Singapore due to its khaki coloured foam and roasted barley character. It might not be the most refreshing beer out there due to its intense aroma and bitter taste, but if you are someone who enjoys beers heavy on hops, go for this one. There also lies subtle flavours of smoked malt and burnt sugar, which makes it perfectly balanced, yet bold in taste. However, if you are new to the beer-drinking scene, pass on this one and pick something on the lighter, sweeter side.
Best paired with: Spicy food – spring rolls, samosa, cashew nuts, BBQ chicken
ALC / VOL 5.50%
IBU 82
Price: SGD 5.80 for 500 ml
3. Kölsch by Red Dot Brewhouse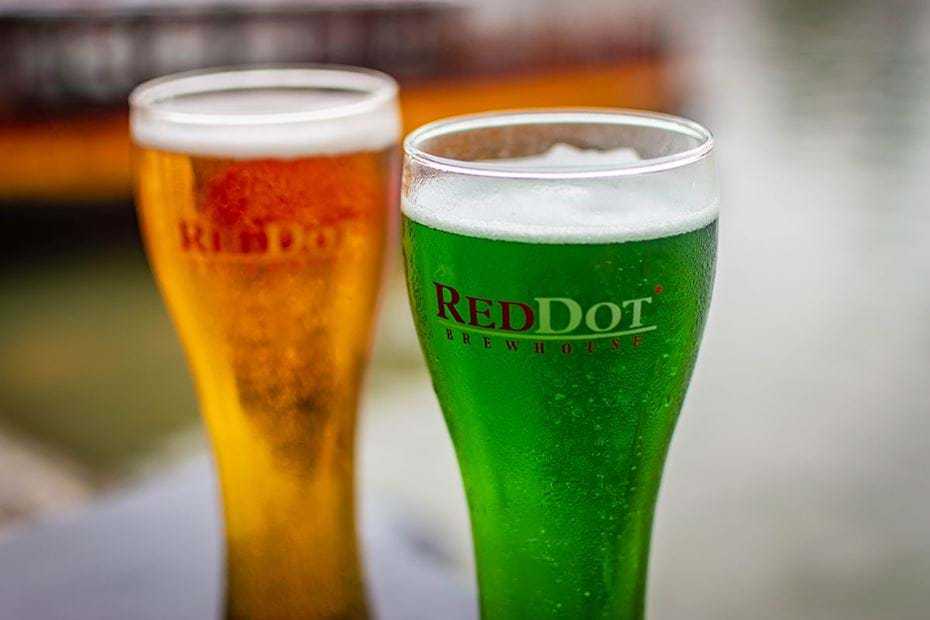 A bright golden coloured beer with brilliant clarity, Kölsch is a refreshing soft-bodied drink that can be enjoyed anytime, anywhere. Its tangy taste is preferred by people who don't like bitter beers which are heavy on hops. Pleasantly spicy, this craft beer of Singapore leaves a smooth feeling in the mouth.
Best paired with: Pan Seared Salmon, Spaghetti, Margherita pizza, Hawaiian pizza
ALC / VOL 5.50 %
IBU 28
Price: SGD 9.30 for 330 ml
4. Kopi O Nanyang Stout by That Singapore Beer Project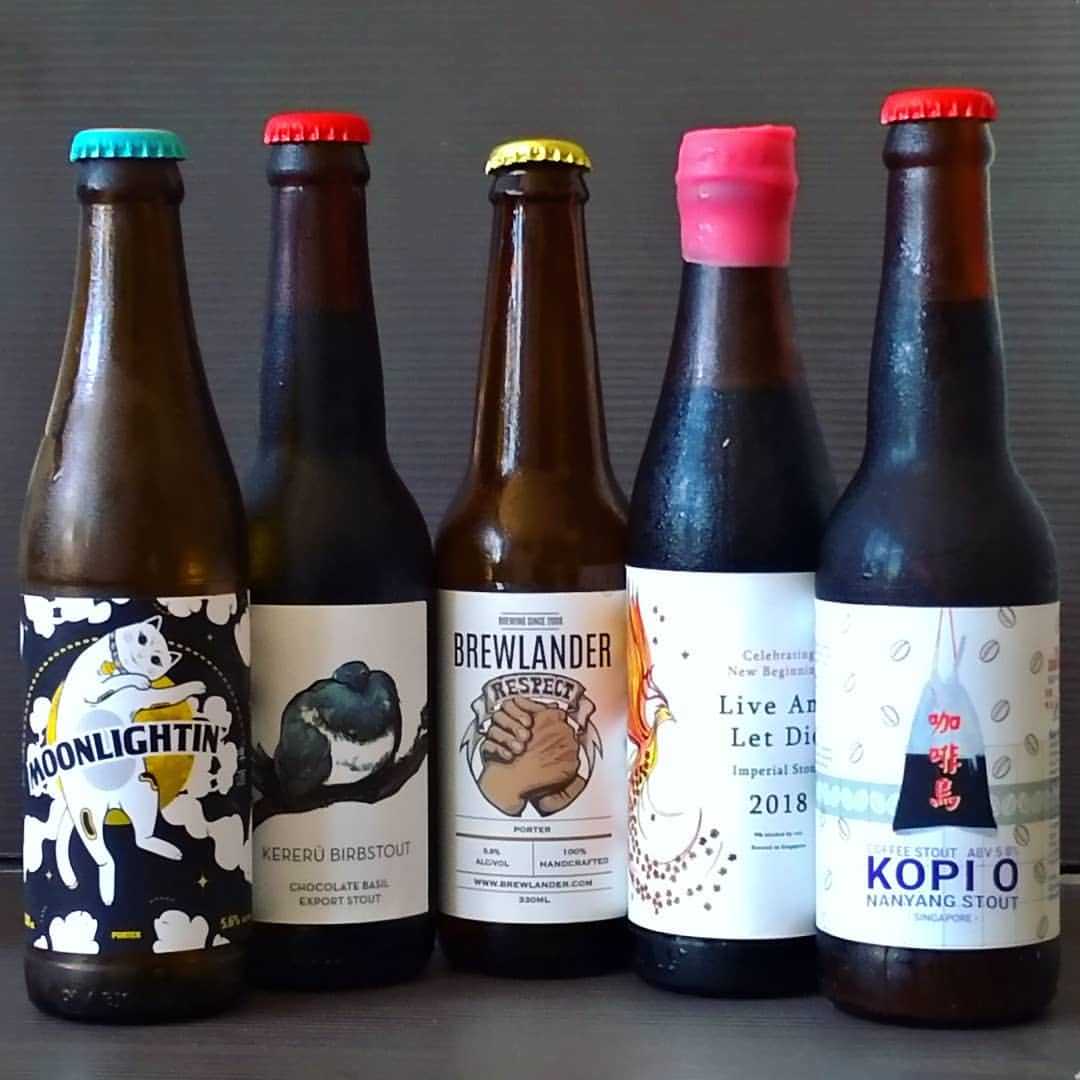 When you combine an American roast stout with locally brewed coffee, the Kopi O Nanyang Stout is what you get. Smooth in your mouth, the beer has a moderately bitter taste. Clear dark brown, it has a roasted malt aroma with a thin white head. You can taste burnt toast and burnt sugar when you take a sip of this stout. That Singapore Beer Project gets the essential flavours and essence correct, making it a dark yet pleasant to drink.
Best paired with: Barbecued Baked Beans., Baked Macaroni and Cheese, Chocolate truffle
ALC/ VOL 5.80%
Price: SGD 10.50 for 330 ml
5. Little Island Stars and Bars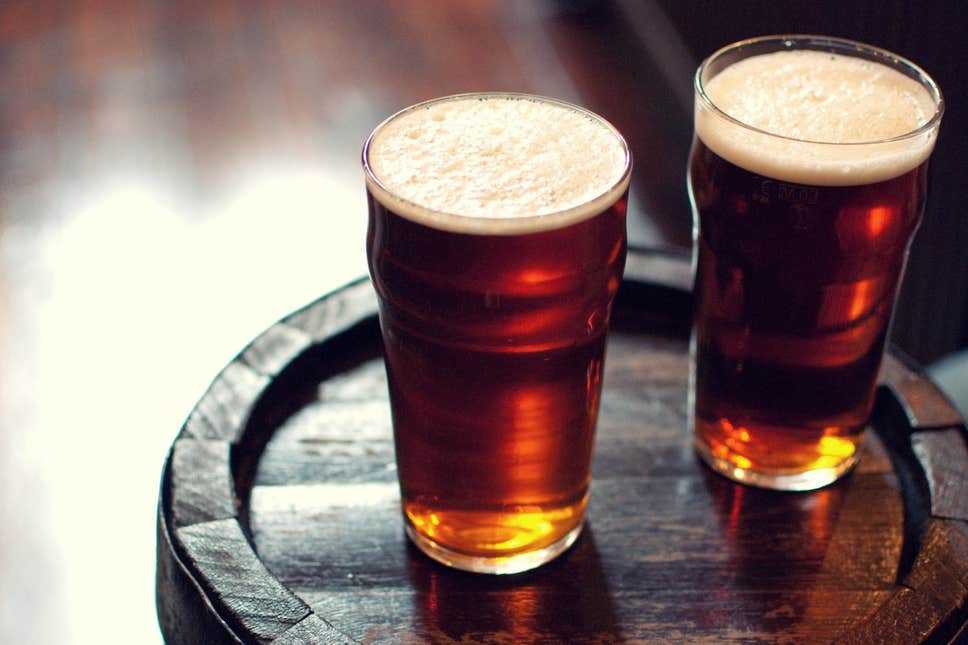 Little Island is an Indian Pale Ale styled beer. Honey-yellow in colour, this beer from Singapore has a mix-fruit taste with bitterness towards the end. Among the fruits that one can taste are lemon, orange, and blueberries. When poured, there's a persistent white froth in this medium-bodied drink.
Best paired with: Mexican food, burgers, curries, mango, citrus desserts
ALC/VOL 6.80%
Price: SGD 10.00
6. 1925 Manuka Stout (Limited Edition)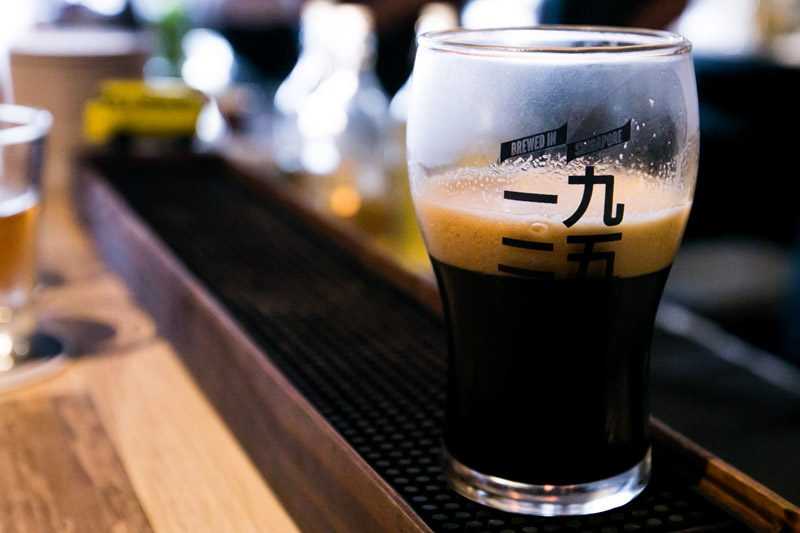 Brewed by The 1925 Microbrewery & Restaurant, the Manuka Stout is created using the finest old-world hop along with espresso to provide a subtle yet impactful undertone of coffee flavour in the beer. Why the old world hop? Because it adds a mild earthy taste to the drink. The secret of this beer lies in its name – Manuka. Manuka is a form of honey native to New Zealand. It is widely found in Singapore as well. It maintains a uniformity in the beer and boosts up the earthiness as well. Although less bitter than usual beers of Singapore, the Manuka Stout is not to be mistaken for a sweet beer.
Best paired with: stews, roasted chicken, smoked salmon, chocolates, desserts
ALC/VOL: 6.80%
Price: SGD 9 for half a pint/ SGD 18 for a full pint (470 ml)
7. Dark Ale by Alpine Restaurant and Microbrewery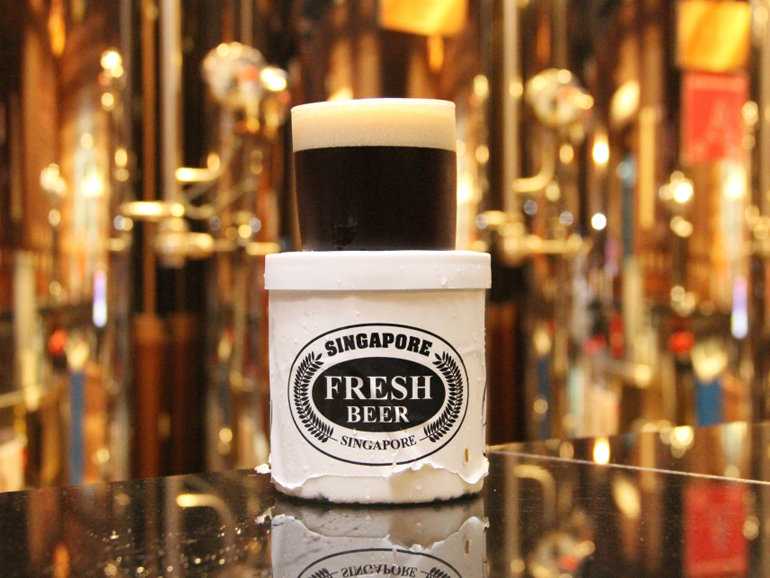 Alpine brewery's Dark is available on tap at their restaurant in Jurong East. The beer has robust flavours, and as the name suggests, it is dark in colour due to roast malt and chocolate. Light on bitterness compared to other dark ales, the drink is also suitable for beginners.
Best paired with: blue cheese, Grilled/ BBQ cottage cheese, oysters, cheddar cheese, hamburgers, salmon, etc.
ALC/VOL: 6%
Price: SGD 10
Best International Beers In Singapore
8. Rochefort Trappistes 10 (Belgium)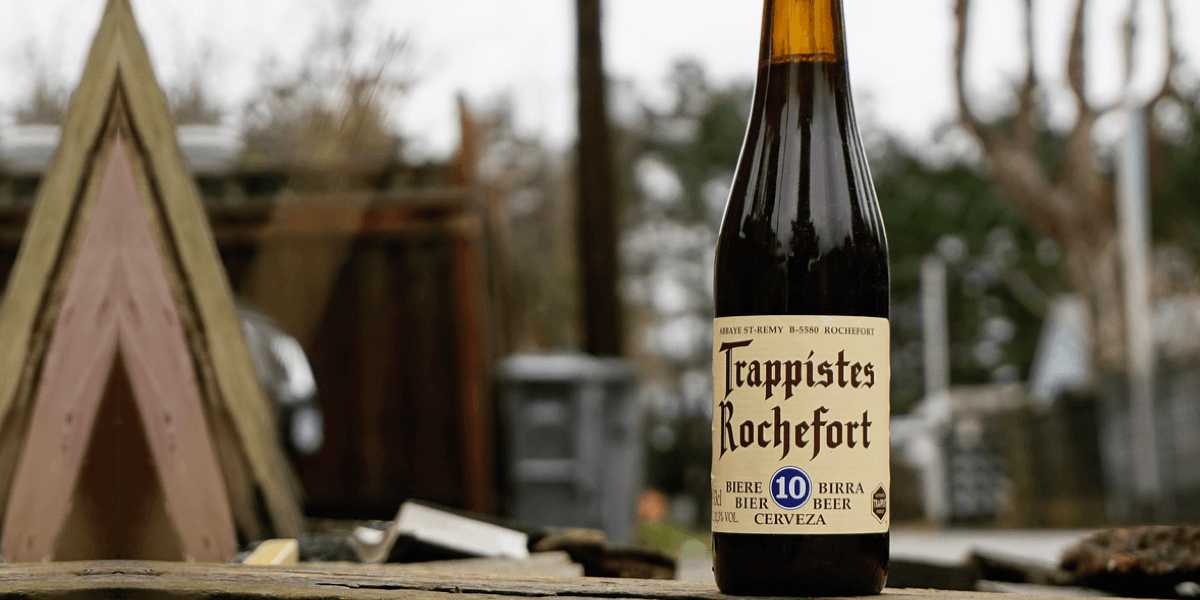 One of Belgium's finest, the Rochefort Trappistes 10 is a very dark coloured beer with a strong and intense taste due to the higher than the usual amount of alcohol. One can see a massive light tan head when the drink is poured. The thickness of the beer can be felt in the mouth too. Although durable, it packs a fruity, caramel, taste with a hint of cola and brown sugar. This is a must-try for all kinds of beer lovers.
Best paired with: Cheese, Sandwiches, Pizza
ALC/VOL: 11.3%IBU 27
Estimated Calories: 339
Price: SGD 13.50 for 330 ml
9. Närke Kaggen Stormaktsporter (Sweden)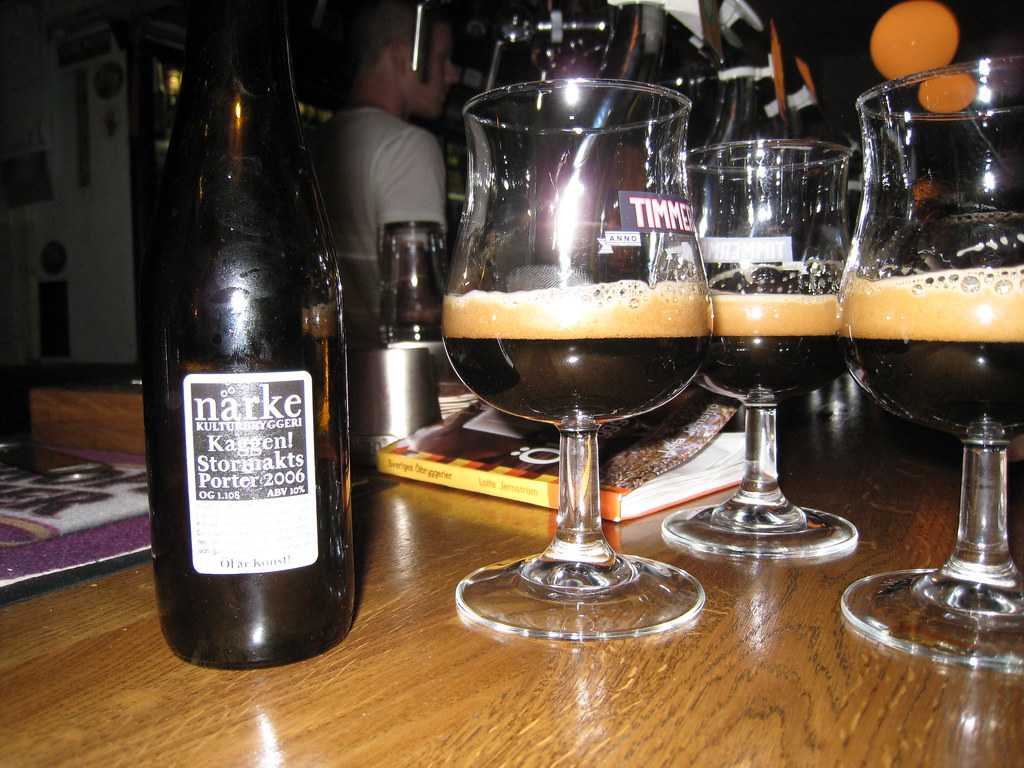 Don't try and pronounce this beer's name, drink and enjoy it. One of the leading names in Sweden, Närke Kulturbryggeri made its way to Singapore not long back and is already a favourite amongst tourists. This stout style beer is aged for more than two months, after which it is brewed with heather honey. Started in 2005 with an alcohol percentage of only 6%, the current version has around 12%. No doubt, it tastes bitter. However, it's the chocolate, nuts and coffee tastes that makes it popular all over the world.
Pro tip: If you're drinking it for the first time, it is advisable to share it with someone as the beer might come off as too bitter in the beginning, before you develop a taste for it.
Best paired with: Chocolate desserts, Shellfish, Mexican food
ALC/VOL: 12%
Price: SGD 11.50 for 330 ml
10. BrewDog 5 AM Saint (Scotland)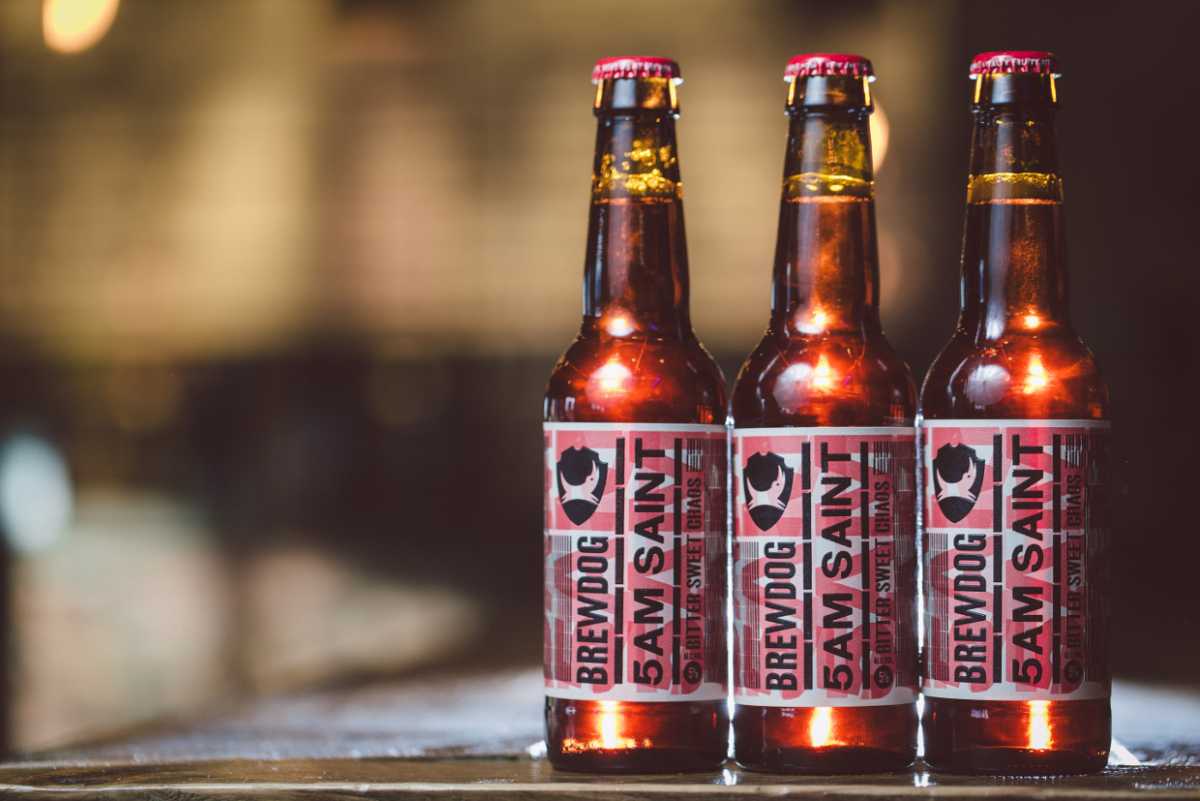 BrewDog's 5 AM Saint is an easy-going beer. It is a homage to the red ales of North America, and also a sign of "not every beer has to be bitter." With hints of fruits, hops, and citrus as well, the beer is packed with distinctive flavours. Light on bitterness and full of flavour, one could easily gulp down cans and cans of this beer without keeping a count.
Best paired with: Smoked Almond and Goat Cheese Salad, Shepherd's Pie, Mutton, Vanilla cakes, and Bangers and mash
ALC/VOL: 5%
IBU 35
Price: SGD 7 for 330 ml
11. Toppling Goliath Kentucky Brunch (USA)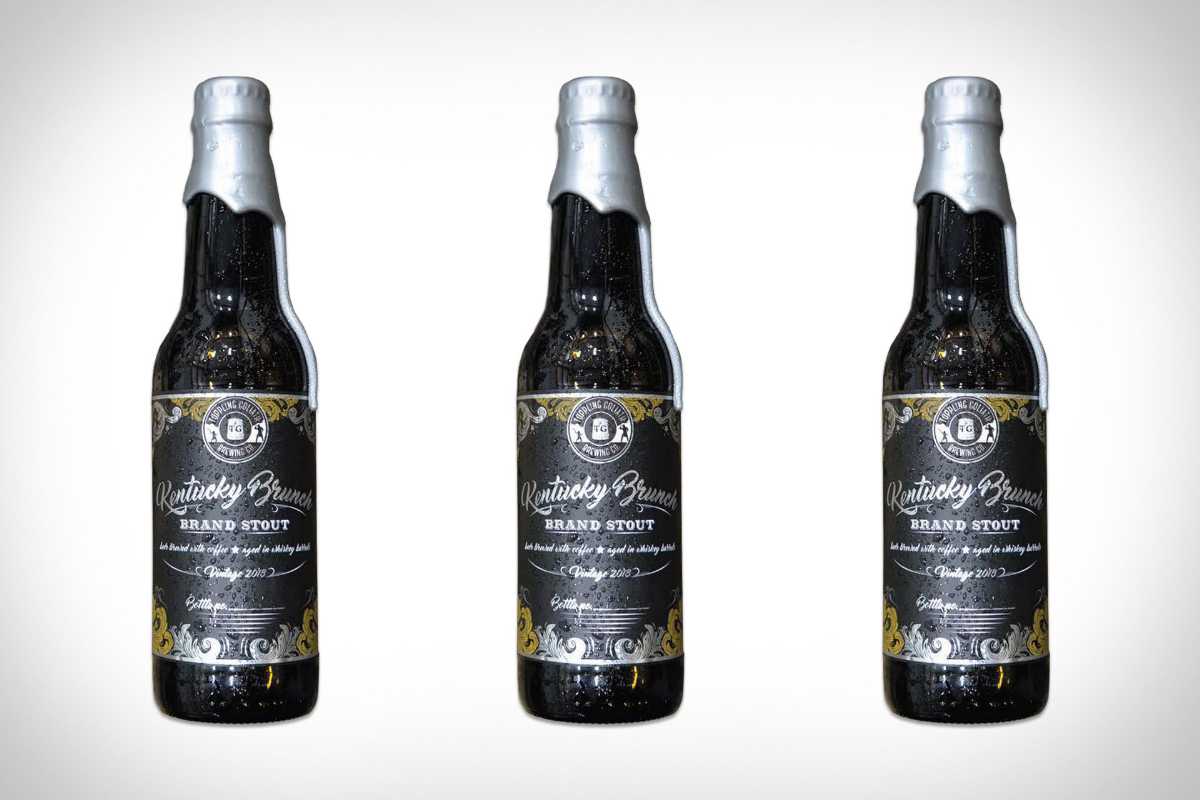 This beer is a super rare sight in Singapore, or anywhere in the world. So, if you get your hands on it, make sure to cherish that moment. Fondly called the breakfast beer, Toppling Goliath Kentucky Brunch is a coffee-flavoured drink (with hints of chocolate and caramel) that one can have at any point of the day. Straight from Decorah, Iowa, this stout is only released in batches of 300-400 bottles every year, always direct from the brewery. Beer lovers wait patiently to get a sip of this prized gem. No doubt it is rated as the top beer on beer rating sights. Extremely dark in colour, the beer feels thick in the mouth and has a very heavy tan coloured head.
Best paired with: Brownies, Blueberry desserts, Chocolate cakes
ALC/VOL: 12%
Price: SGD 2200 for 330 ml (if you are lucky to get a chance to buy it)
Singapore might not be the best place in the world for beer, but it certainly isn't holding back. The beer industry is flourishing with new breweries opening almost every year and giving fierce competition to the international players.