Mango, the king of fruits, has long been one of the most popular and loved of them all, with its juicy yet citric taste, and a blend of sweet and savoury flavours, even thinking about it makes you smack your lips. Whatever you may call it, a mango, Mampalam or Mangguo, if you are in Singapore, and craving this mesmerising fruit, what do you do?
Where Did it all Start?
Mangifera Indica is a native plant to the south of India, where it was said to be found almost 4000 years ago since then it has become one of the most honoured and recognised fruits of the world.
This fruit is not widely grown in Singapore and is imported from the neighbouring countries of Thailand, India, Malaysia, Philippines and China, but that doesn't stop the local people from drooling over the fruit when it does come around.
Where to Buy Mangoes in Singapore?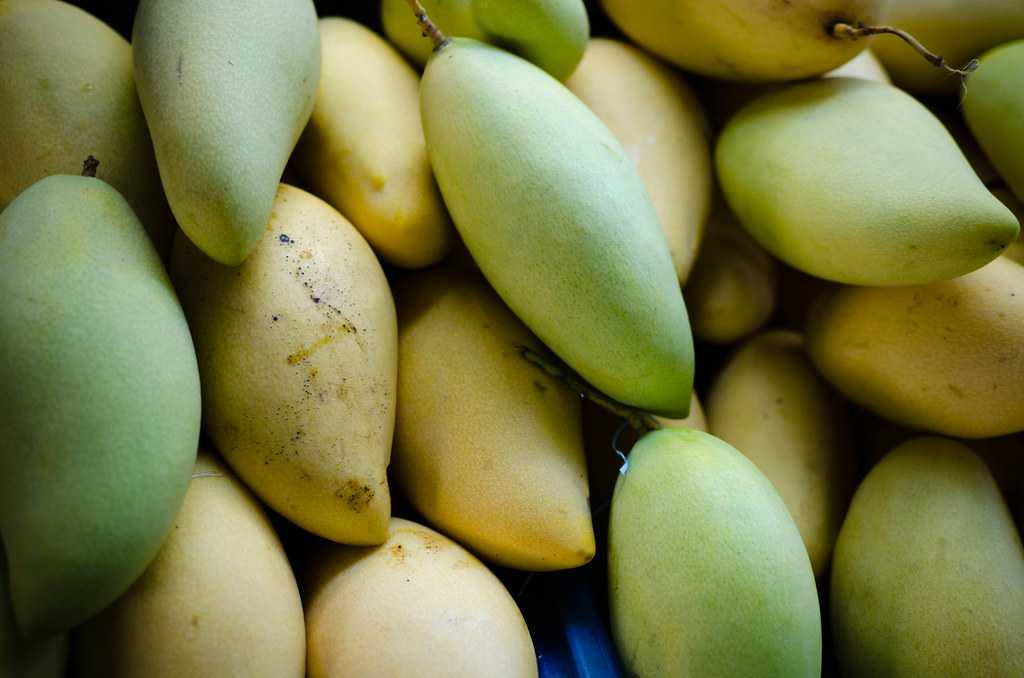 Mango season in Singapore mainly depends on where it is being imported from since Singapore hardly grows the fruit. If it is from Malaysia, then the season might start in February, but if it from India, the season starts from around April to May. In general, the best time to eat mangoes in Singapore would be from April to September as the best quality and cheap mangoes arrive during this period.
Availing mangoes in Singapore during the peak season is quite easy actually. There are a lot of places spread all over Singapore which will provide you with mangoes. Singapore has a major trend of ordering mangoes online, so you can check up websites which will deliver the mangoes at your doorstep.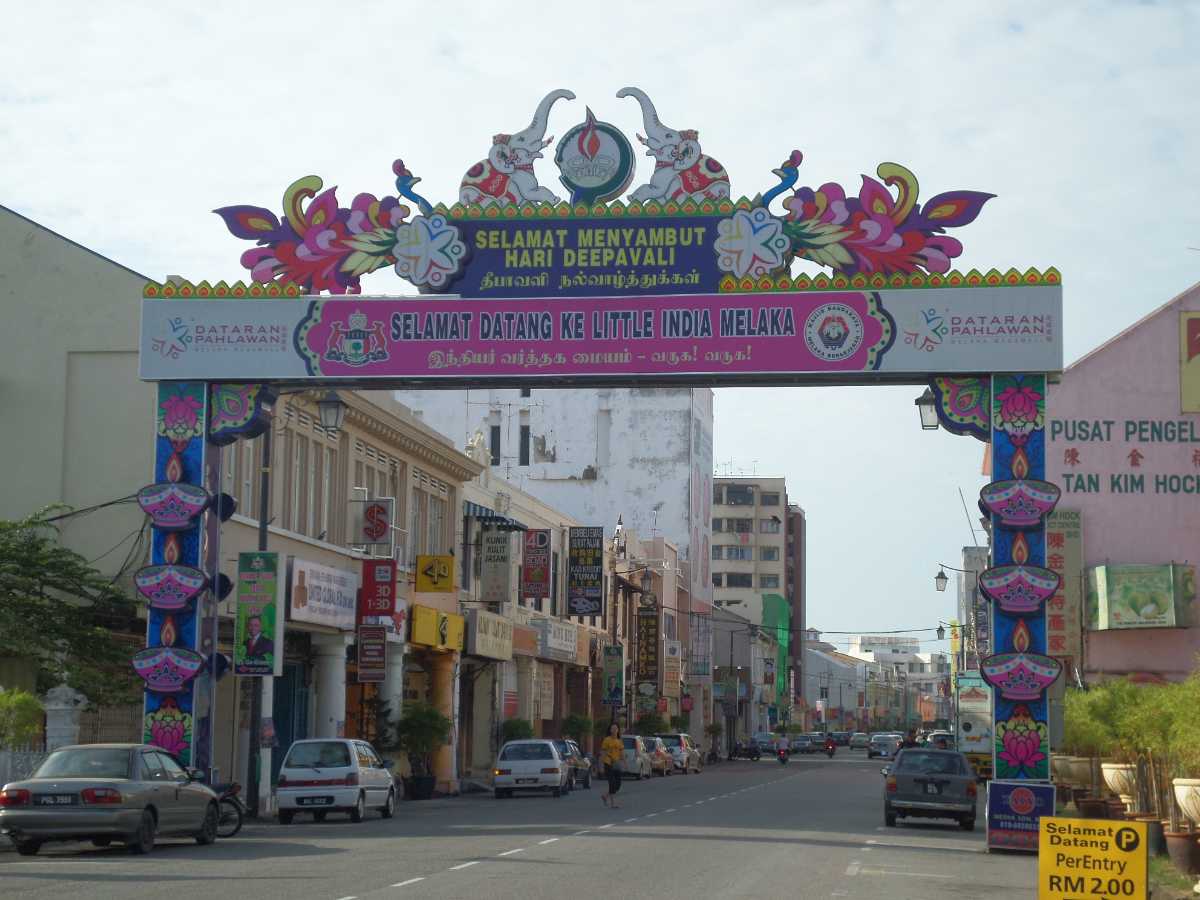 But what if you wanted to step out of your hotel room and look for mangoes in person? Well, we have covered you on that front as well.
Price of Mangoes in Singapore: $2 per box or $8 per kilo from a local supermarket.
Where to Buy Mangoes in Singapore:
1. Alphonso mangoes imported from Ratnagiri, India are available at 'Little India' itself.
2. Royal Agro Green Food Industries Pte. Ltd. at Syed Ali Road
3. Tekka market near Buffalo road for Thai and Filipino mangoes
Types of Mangoes in Singapore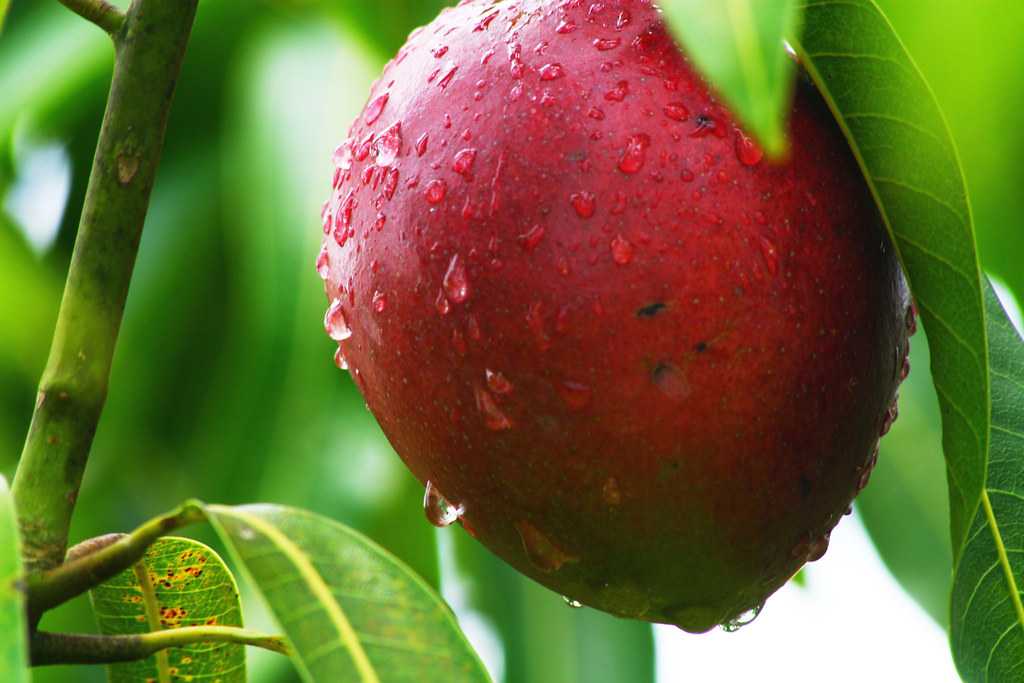 1. Apple Mango
: This originated on the coastlines of Kenya and was exported to the Philippines, from where it comes to Singapore. The fruit is medium to large and has colours ranging from yellow to orange to red. The juicy yellow flesh is of excellent flavour and the texture is free from the fibre.
2. Arumanis Mango: These mangoes have vibrant green skin, with light yellow dots on them. The skin is quite thick and the shape of the mango itself is quite elongated. They are green even when ripe and ready to be consumed. The insides have a lemon yellow flesh, with a strong aroma. This variety will leave a bitter aftertaste in your mouth.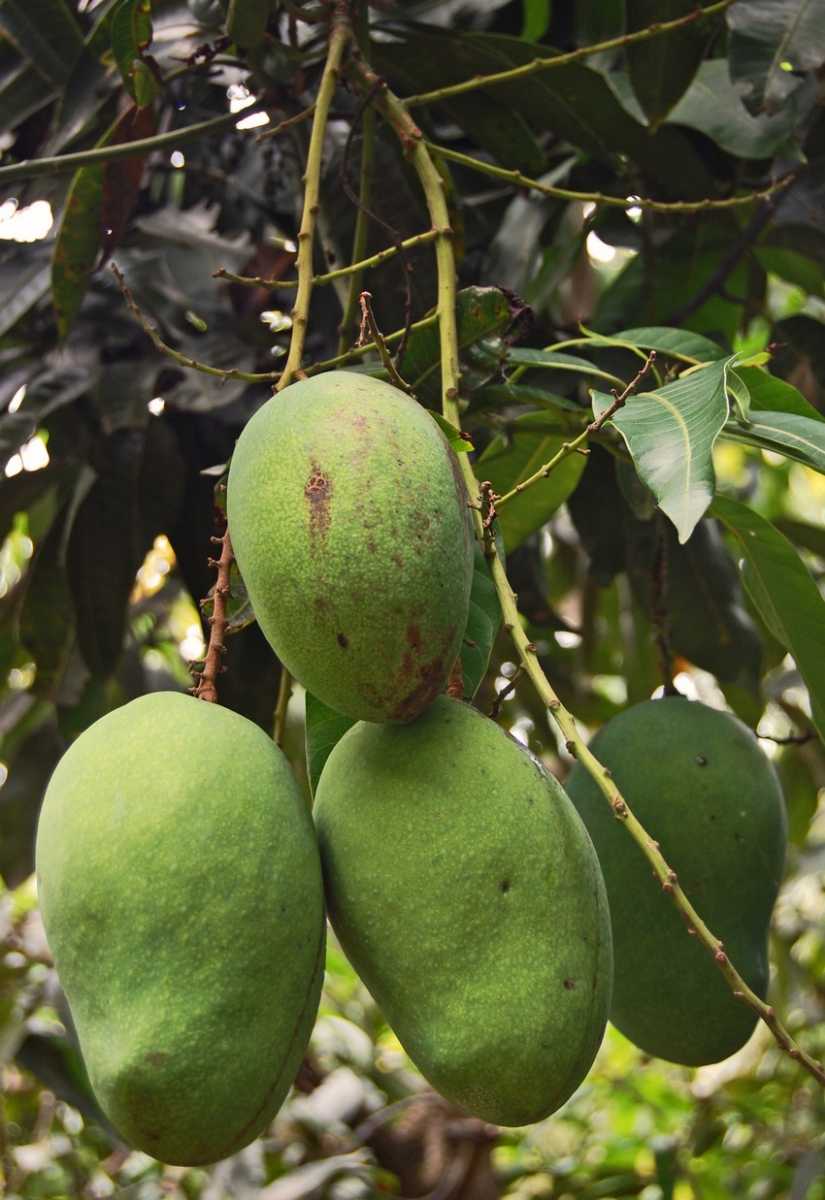 3. Golek
: It is a mango variety which comes directly from Indonesia. The plant which produces this mango is quite small in stature but produces lots of fruit. The fruit itself is fibre-less and tastes quite sweet with a lot of juice in its yellow flesh.
4. Mangga Dadol
: This species which is imported from Indonesia. It has green skin with yellow insides and is used for the production of various sweets and dishes.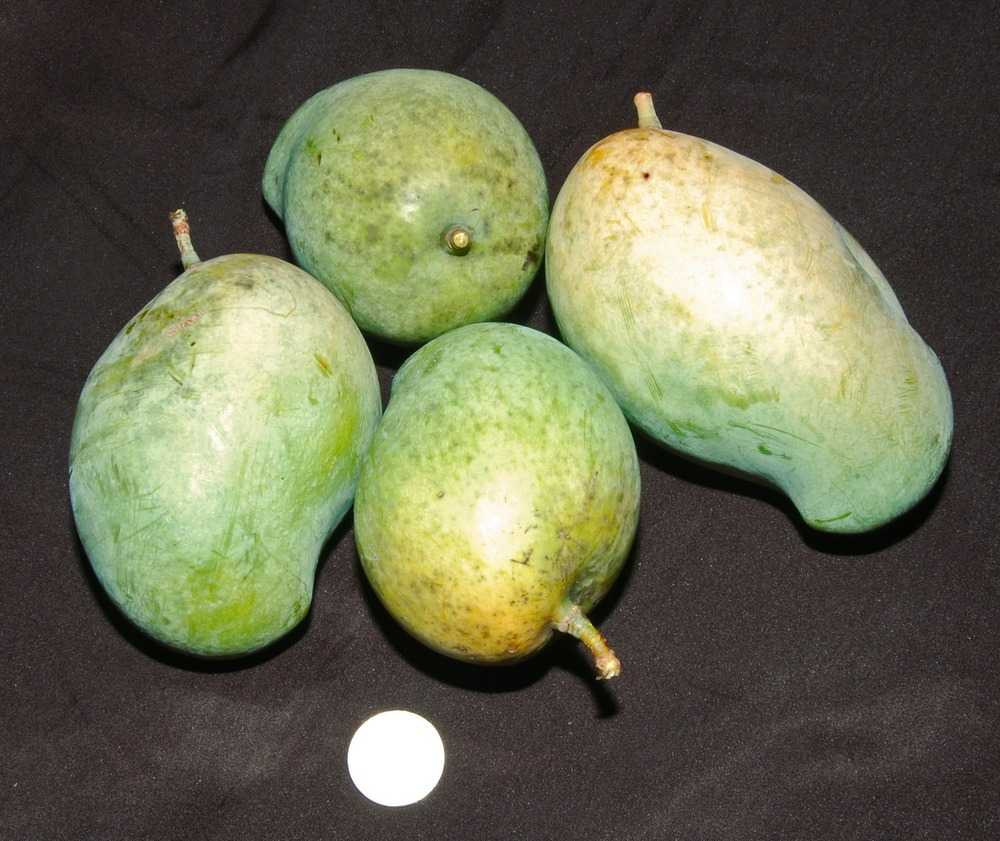 5. Honey Mango
: This mango has a yellow skin with a smooth and firm flesh within. It holds a lot of juice and has a creamy taste when eaten.
6. Manila Mango
: This mango was awarded the 'sweetest mango' prize by the Guinness Book of World Records in 1995. It still is one of the sweetest and most loved mangoes of the world, and the same is the case in Singapore. It is imported from the Philippines.
Other major varieties of mangoes include the
Kaem Yo Mango, Neelam Mango, Banganpalli Mango, Rainbow Mango and of course, everybody's favourite, the Alphonso
Famous Mango Dishes in Singapore
1. Mango Sticky Rice
: you really haven't been to Singapore if you don't try this delicious mango dish. This dish contains warm chewy rice, made with coconut milk and sugar, and with the addition of fresh mango slices, what could possibly go wrong?
It is one of the most delicious Thai delicacies and is very popular in Singapore. A beautiful place called the '
Thai Affair
' serves one of the best sticky rice in town.

2. Green Mango Salad
: Need more ways to use the delicious mangoes in Singapore? How about salad? Freshly cut green mangoes are served with lime, cilantro, peanuts and shallots. All the vibrant flavours of these ingredients come together in perfect harmony and give out an amazing flavour.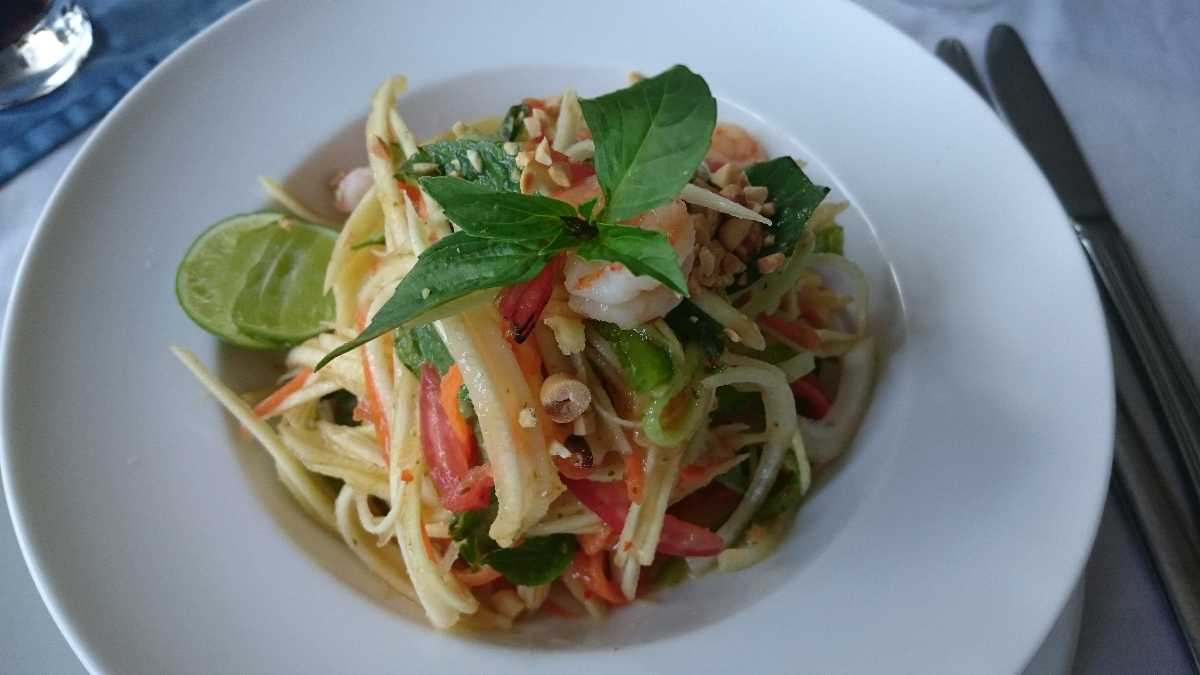 3. Mango Pudding
: A savoury mixture of mango, condensed milk and sugar, this dish will definitely make you lick your fingers after you're done. The best pudding can be found at 'Ah Chew Desserts' in Singapore.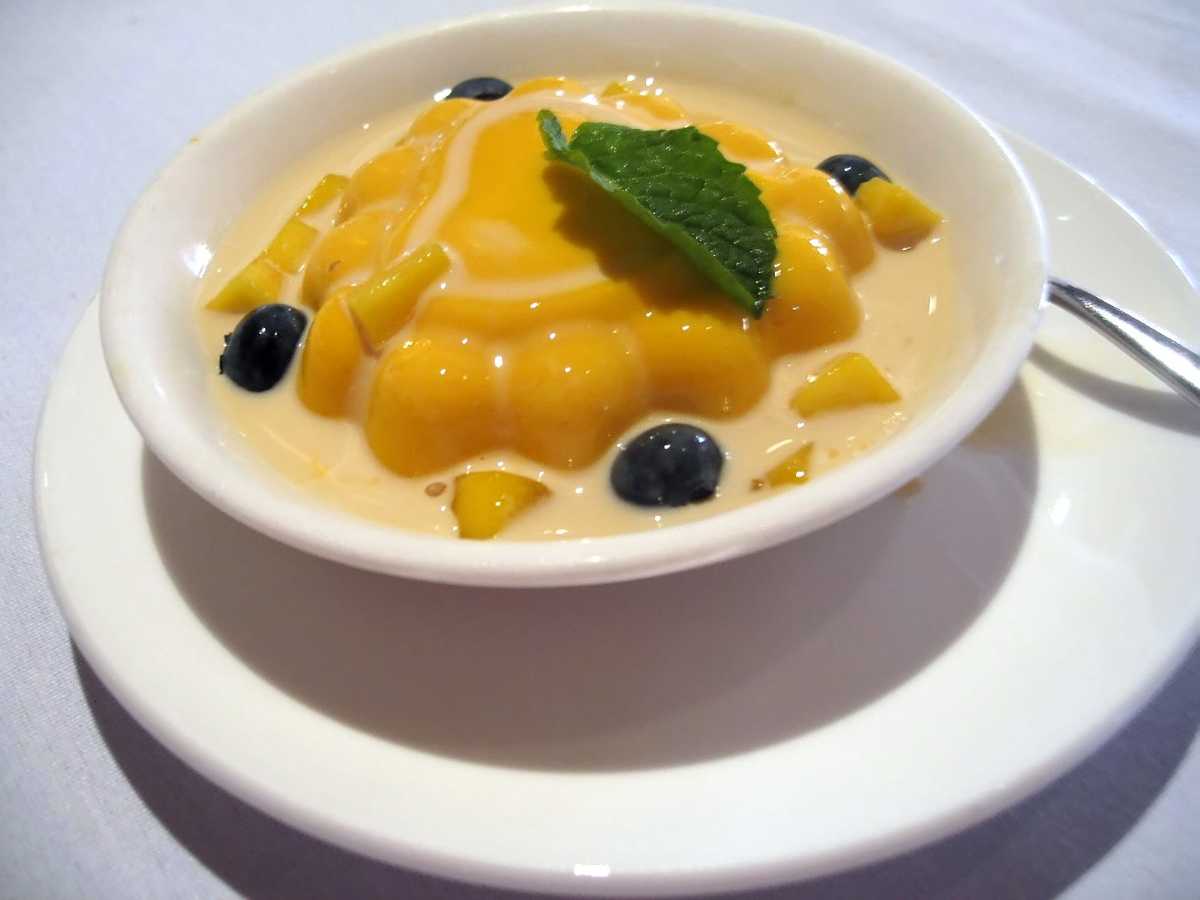 4. Mango Sago:
A dessert made from mangoes, tapioca pearls and milk. It is quite closely related to its Hong Kong counterpart, the mango pudding. It is sweet, tangy and creamy at the same time, with bits and pieces of solid, almost ripe mango laying in the creamy mixture, which is is best consumed chilled.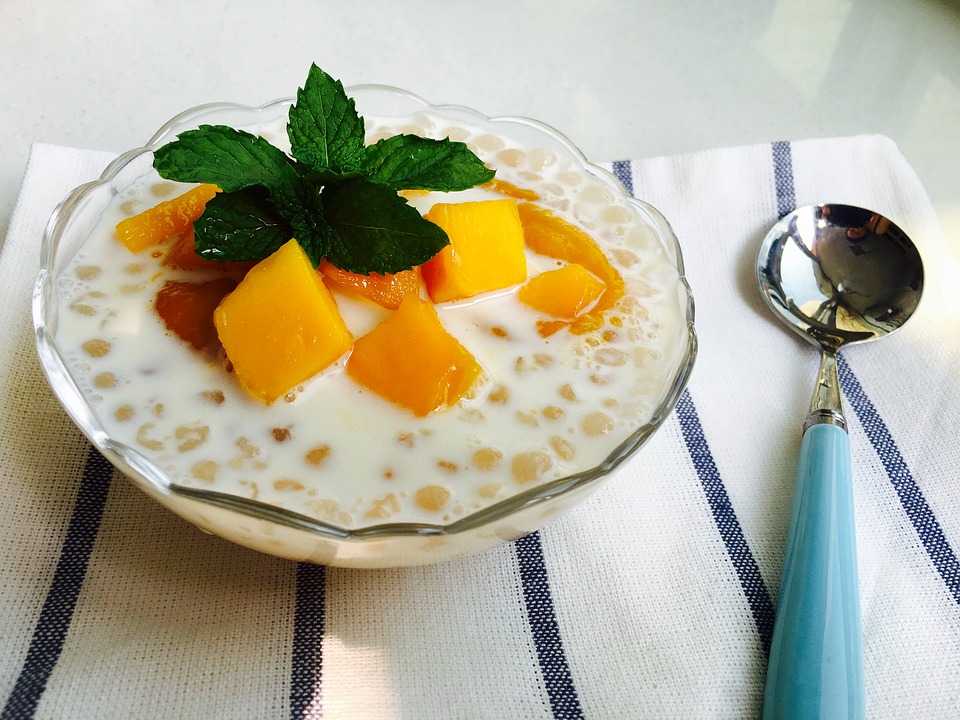 5. Mango Bread Loaf
: It is a bread loaf which is studded with raisins are fresh mangoes. It is a snack with strong flavours of mango and cinnamon. Hands down, it is a must try delicacy.
6. Mango Royale
: It is a popular dessert made of mangoes in Singapore, made out of layers of sweetened cream, graham crackers and the most delicious manila mango. It is originally a Filipino delicacy which has caught craze in Singapore as well.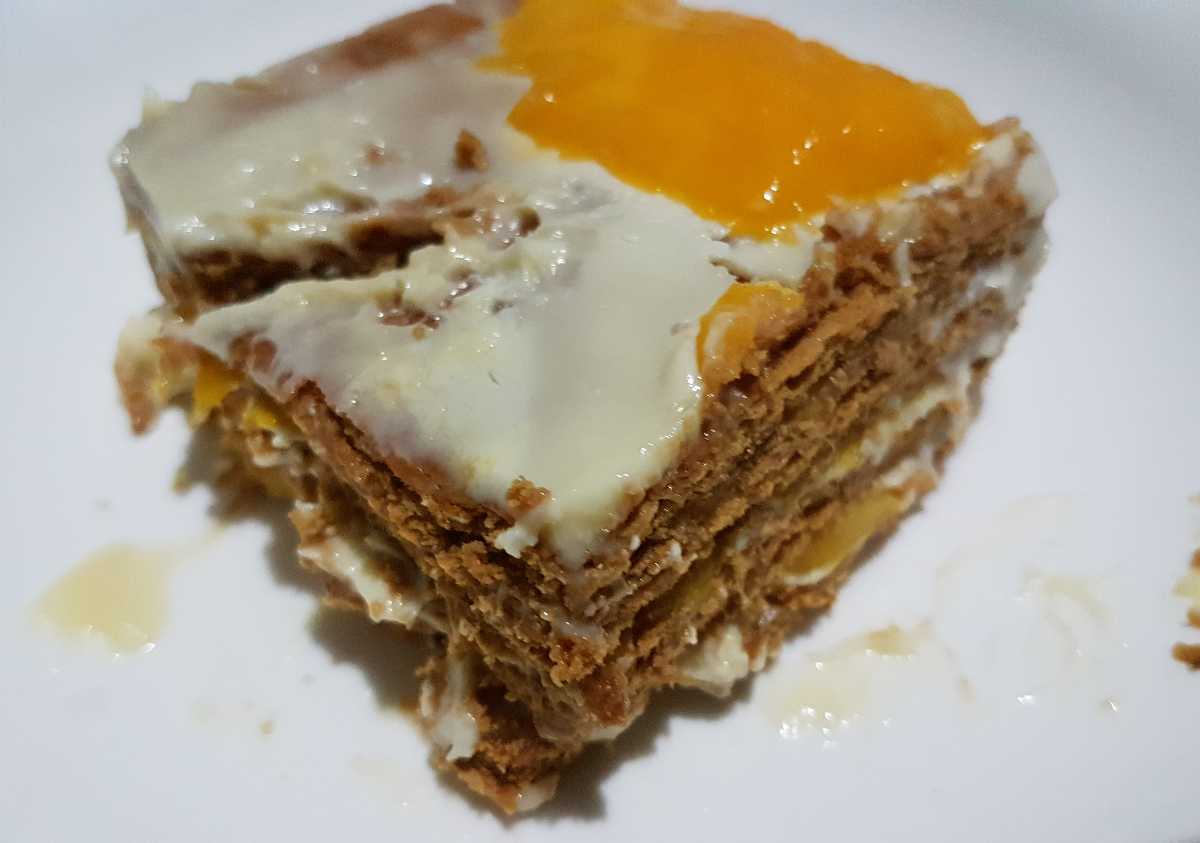 All in all, mangoes, though not indigenous to Singapore, are highly loved and adored by the people, and it has become one of the most integral parts of the eating habits as well.
Whenever the season comes, the people of the city want to catch hold of as many mangoes in Singapore as they can, whichever species it may be. Some people even fill up their apartments with crates and crates of unripe mangoes. And that is some statement. With Singapore being one of the cleanest places in the world, and mango, well, one of the nastiest fruit to consume, this love affair has us all boggled.