Seychelles, the paradise of beaches has started experiencing a heavy footfall, and why not? The beauty it has needs to be showcased in front of the world. The archipelago of more than 100 islands is famous for various things such as its gold-sand beaches with mountain backdrops, best snorkelling experience - thanks to the crystal clear waters it has, and last and the most important 'fly fishing'. Wondering what it is?

Here you go.
What is Fly Fishing?
Fly Fishing is a technique of catching fishes by luring them with artificial insects, mainly flies. The bate used is lighter as compared to that of other fishing methods. Where the remote atolls and its beauty attracts the travellers, the shallow and clear water attract the anglers. If fish catching is your hobby, we would recommend visiting Seychelles for the most exotic fly fishing experience.
Why Choose Seychelles for Fly Fishing?

Preferred by many anglers, the finest and shallow salt waters of Seychelles offer an unbelievably fantastic fly fishing experiences. When you combine the diverse species of fishes with epic scenery and amazingly beautiful waters, the opportunity to catch fish is a win-win!

During fly-fishing in the islands of Seychelles, you would inevitably end up with a fishery unlike any other found on earth. You would see over 60 different species of fish, some of which include, Giant trevally, bonefish, triggerfish, Indo-Pacific permit, and milkfish. There is just no other place on the planet that offers the same level of fly fishing. It is a heaven for fly anglers!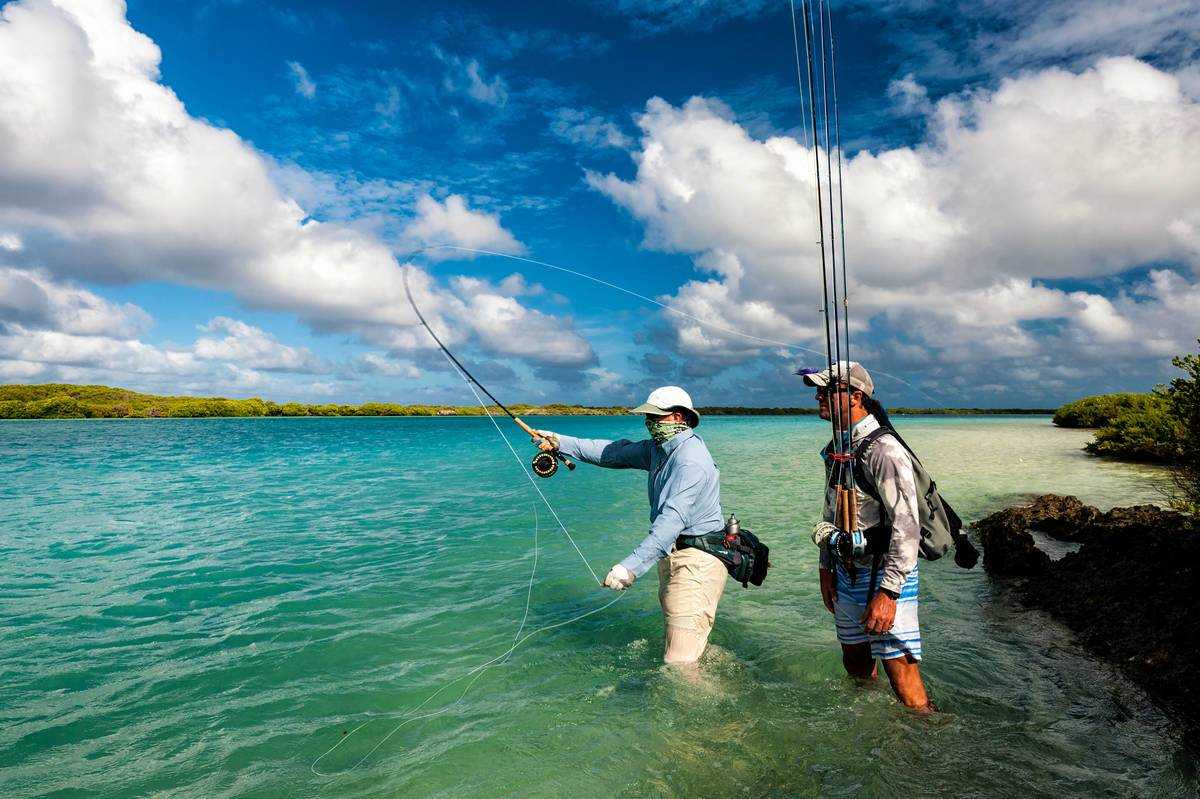 Fly Fishing Destinations in Seychelles
Hitting the bucket list of every fly angler, Alphonse Island provides lifetime experience of fly fishing. It is the most famed saltwater destination in the Indian Ocean and one of the most prolific Bonefish fisheries. The atolls are home to incredibly large populations of barracuda, Grouper, Triggerfish, Parrotfish, and Milkfish. This diversity is a boon for anglers who can target a myriad of several species. Moreover, the St. Francois fishery allows only 12 anglers at a time keeping in mind the quality experience and environmental sustainability. You'll get top-notch guides who would share their angling tips and tricks. The island is accessible via charter through Mahe. Moreover, it is mandatory to have a 6-months valid passport followed by the last day of your trip.

The Alphonse Fishing Co. offers you a fly fishing package at USD 9495 which includes-

Seven nights stay with all meals included
Six days guided fishing tours with one guide and two anglers
Boat, Fuel, Landing Fees, Fishing License
Non-motorised water sports such as snorkelling, kayaking, etc.
Communal excursions
Fly Fishing roads and rental reel
Soft drinks during the activities.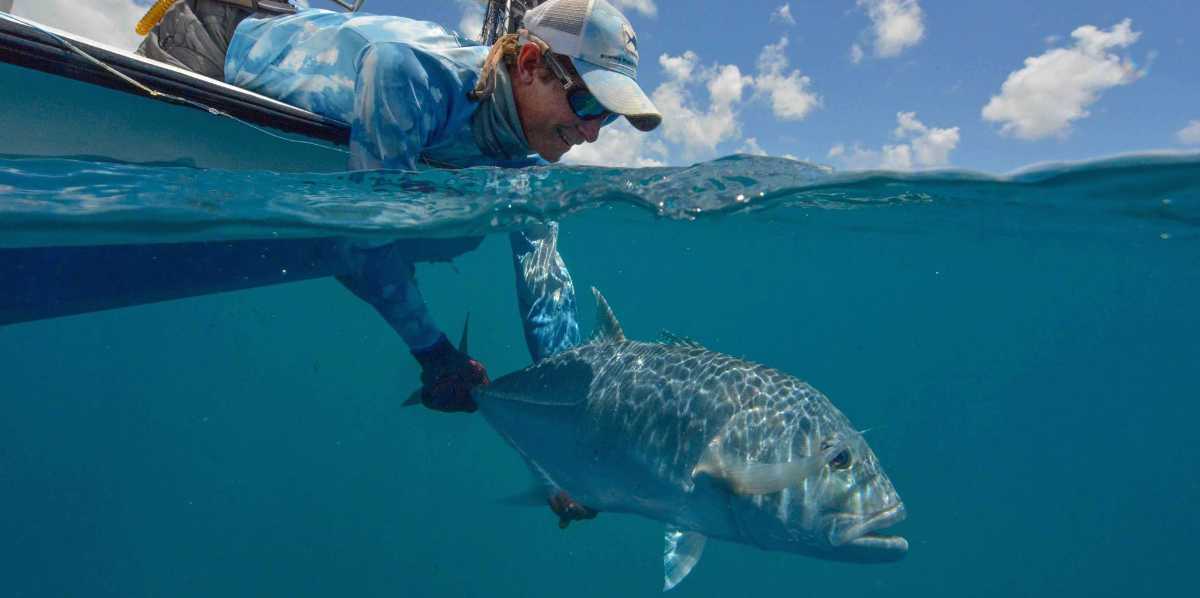 2. Cosmoledo Atoll
Located at a stone throw distance from Aldabra, the World Heritage Site, Cosmoledo's untouched ecosystems boasts of vast sand flats and beautiful islands. Due to the very less pressure being exerted by humans on its environment, the magnificent atoll offers an amazing fly-fishing experience to the anglers. Within this fishery are two islands, Menai and Wizard, named after two ships that had explored Cosmoledo in 1822 during Moresby Expedition. The islands in the north offer a good number of fishes. The Cosmoledo fishery has continued to amaze the fly anglers with the variety that it has to offer. Moreover, after being closed after six years, the ecosystem has rejuvenated itself with more species, especially that of hungry giant trevally. Some of the other species are Bonefish, Bluefin Trevally, Indo-Pacific permit, Golden Trevally, Sharks, Emperor Fish, Barracuda, etc.

The best time for fly fishing is supposedly from early November to Min-December and late February to late April. The Atoll allows a maximum of eight anglers per week, and it is mandatory to have a valid passport. It can be reached through Mahe.

The Fly Shop travel offers you a fly fishing package at USD 14,950. It includes-

Seven nights and six days package with all meals included
Private Charter flight
Six days fully guided fishing and rented equipment
Tender boat and fuel
Fishing license and Landing fees
Soft drinks, water, tea, and coffee during both the stay and fly angling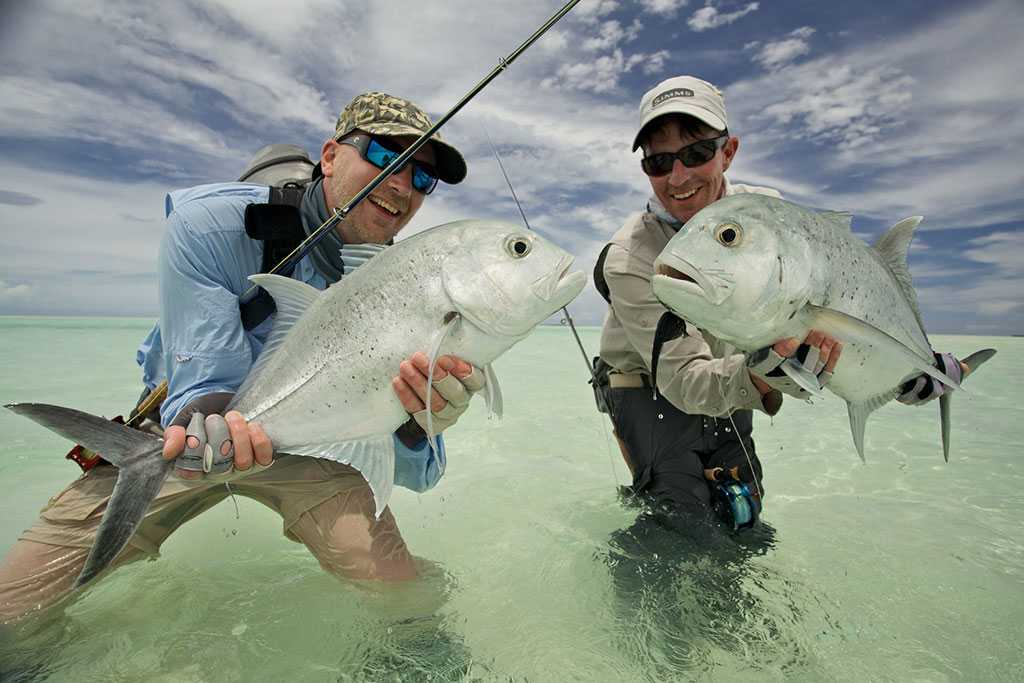 3. Farquhar Atoll

There was a time when the adventuresome salt waters of this atoll were known only to the inner circle. But today, the varied flats, coral lagoons, and copious blue waters make Farquhar one of the world's best multi-species fisheries. Accessed by mothership in the past, nowadays anglers enjoy at a small lodge which is a perfect fish camp at this island and the one with the best values in Seychelles. It lies 450 miles southwest of Mahe and hence is accessible through a charter flight. The islands here create a perfect habitat for milkfish, parrotfish, bohar snapper, dogtooth tuna, yellowfin tuna, etc. To maintain the balance in the ecosystem, two anglers per boat and ten anglers in total are allowed. Also, the best suited season for fly fishing lies between October-April.

The Flywater Travel offers a package of USD 9500 per person which includes-
Seven nights and six days of accommodation
Meals, soft drinks, and mineral water at the lodge
Round-trip transportation between Mahe and Farquhar
Six days Guided fishing with Fishing License.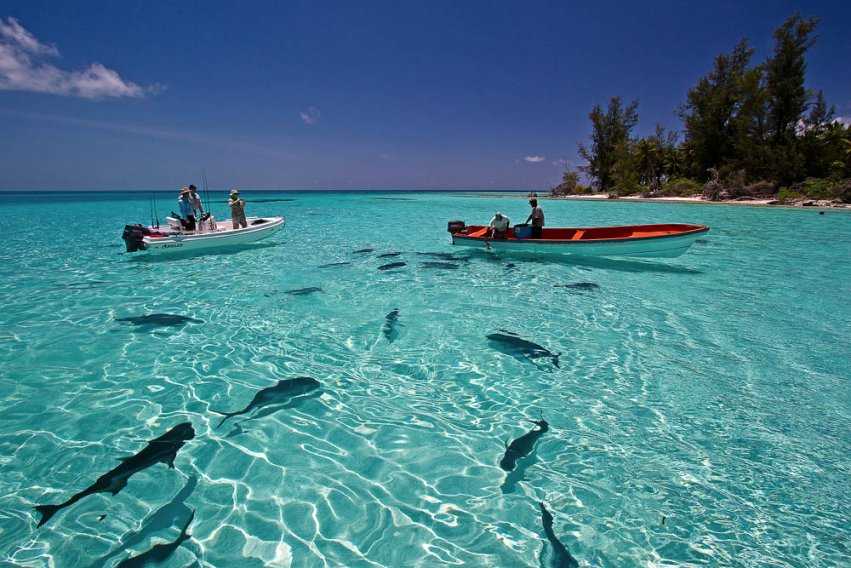 4. Desroches Island Resort

This idyllic ocean hideaway has only a few equals when it comes to salt-water fly fishing. There are only a few destinations where anglers' comfort is the priority, and one could undoubtedly say that this is among them. 'Fly Fishing in Luxury' is the best way to describe the Desroches Island. You can reach here from Mahe via charter. It has two atolls nearby which provide breathtaking fly fishing experiences.
a. St. Joseph's Atoll
Lying in the Amirantes chain of islands, this atoll is a gem. It comprises an area of 12 km and flats that pop out during the low tide. The roughly oval shapes atoll is famous for its healthy population of Bonefish and Indo Pacific Permit. The anglers follow these fishes on foot making it way more exciting. The size of bonefish you are expected to have ranges between 4-8 lbs which isn't a bad deal.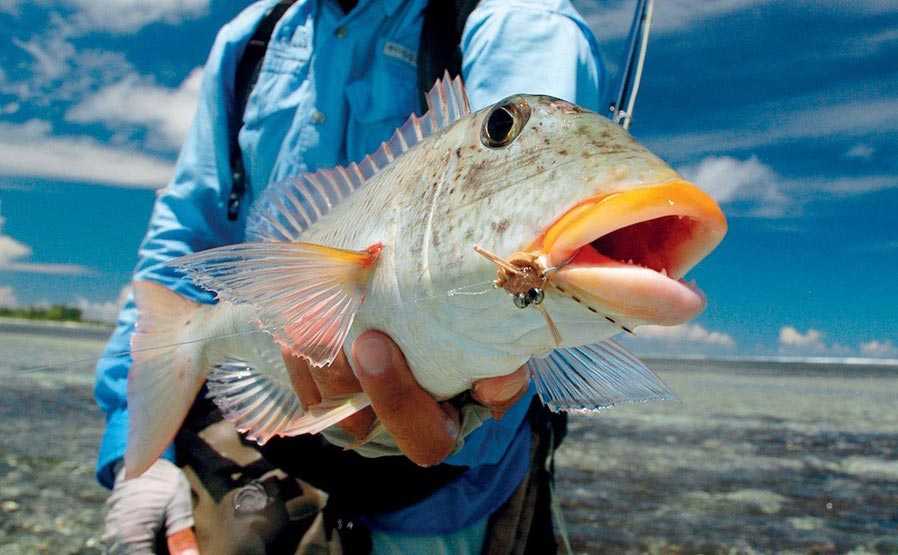 b. Poivre Atoll
It consists of 2 islands, namely Ile du Sud and Poivre. The crystalline and shallow lagoons form not only a picturesque location but also a home to Permits. The turtle and coral grass that surrounds the island creates a perfect habitat for a wealthy population of the Indo-Pacific Permits. They are so frequent near flats that here too, anglers are found stalking them on foot. Other species of fishes include Sailfish, Yellowfin Tuna, Wahoo, Bonefish and Giant Trevally.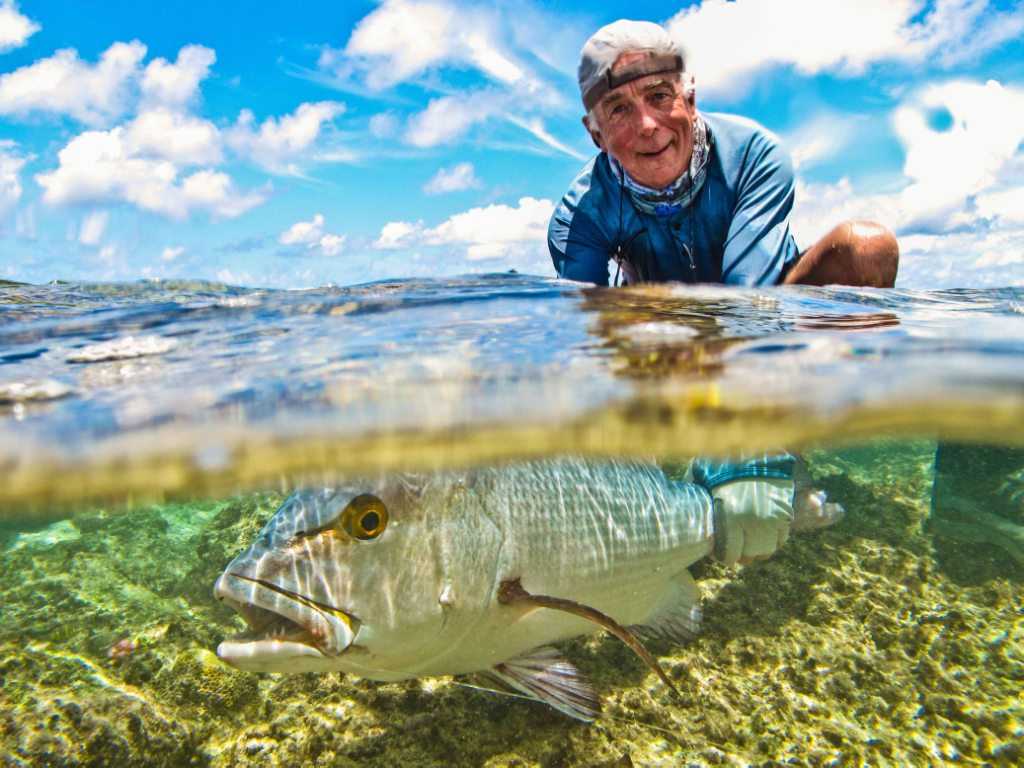 It is advised to take fly fishing packages beforehand so that you can have ease during your whole trip. Moreover, the packages also include guides and licenses that are required for you to carry out fly fishing in Seychelles' waters. Without these permits, you won't be allowed to fly-fish. Hence, buying trip packages from trusted websites would help you fulfil all these formalities.