Malaysia has turned into a backpackers hub in recent times owing to the affordable travel costs, a potpourri of Asian cultures, mind-boggling biodiversity and mouth-watering cuisines. Whether you've been planning to backpack across Malaysia or if you're on the fence about including it on your sojourn across South-East Asia, this guide toward backpacking in Malaysia covers everything you need to know before embarking on your trip to this underrated travel destination.
Places to Visit in Malaysia
Geographically, Malaysia is divided into the more developed, happening and backpacker-friendly Peninsular Malaysia on the west sandwiched between Thailand and Singapore and the far more remote and secluded Malaysian Borneo on the East (also known as East Malaysia) sharing the Borneo island along with Indonesia and Brunei.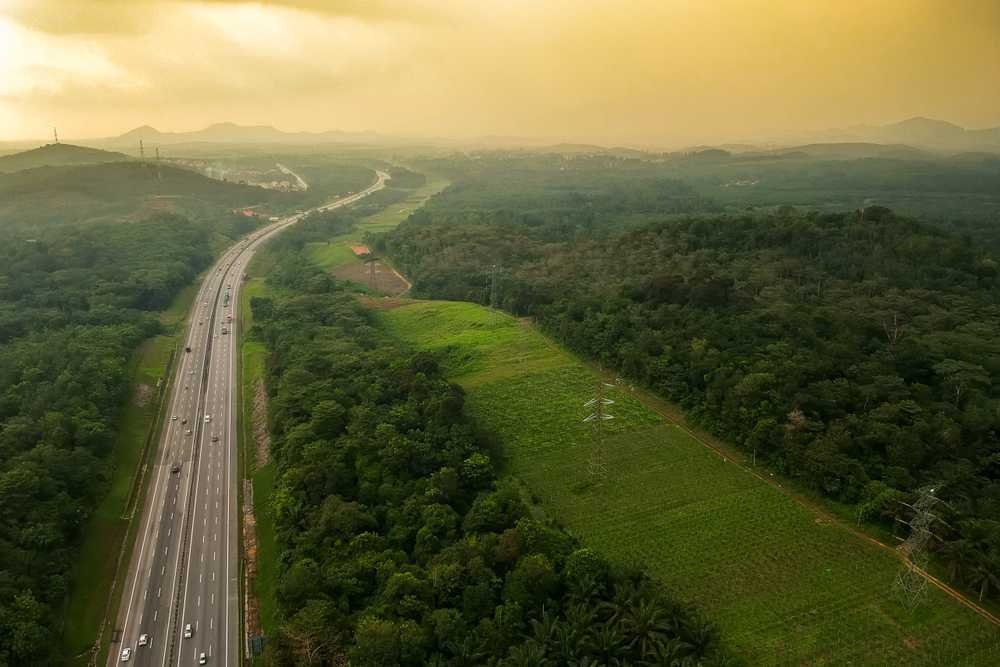 Peninsular Malaysia

Peninsular Malaysia or West Malaysia is a cultural melting pot and is the most westernised place in the whole country and is a backpackers paradise with friendly locals, a well-developed transportation network, fantastic street food and affordable prices. Apart from housing the bustling capital city of Kuala Lumpur, West Malaysia is also home to tropical forests, pristine beaches, UNESCO World Heritage sites, untouched islands and colonial towns offering endless opportunities to for the backpacker in you.
Malaysian Borneo

Over sixty per cent of the country is geographically located east of Peninsular Malaysia, called Malaysian Borneo, which is divided amongst the states of Sabah and Sarawak. Although much more remote and secluded than the peninsular region, with untouched tropical rainforests, world-class diving sites, towering mountains, unique wildlife and indigenous tribes, East Malaysia is as exotic as it comes and is a must-visit if you're on the look for offbeat destinations for your Malaysian backpacking itinerary.
Best Itineraries for Malaysia
An ideal itinerary for backpacking in Malaysia includes an adequate mix of city life, pristine beaches and some island hopping combined with exploring its rich culture and heritage and experiencing the plethora of natural wonders the country has to offer through trekking or wildlife spotting. Below are a few highlights you shouldn't miss while backpacking around the country based on the duration of your trip. Do note that this is in no way an exhaustive list and the opportunities to explore around Malaysia are endless if you have the time and resources for it. 
Two Weeks or Less
1. Kuala Lumpur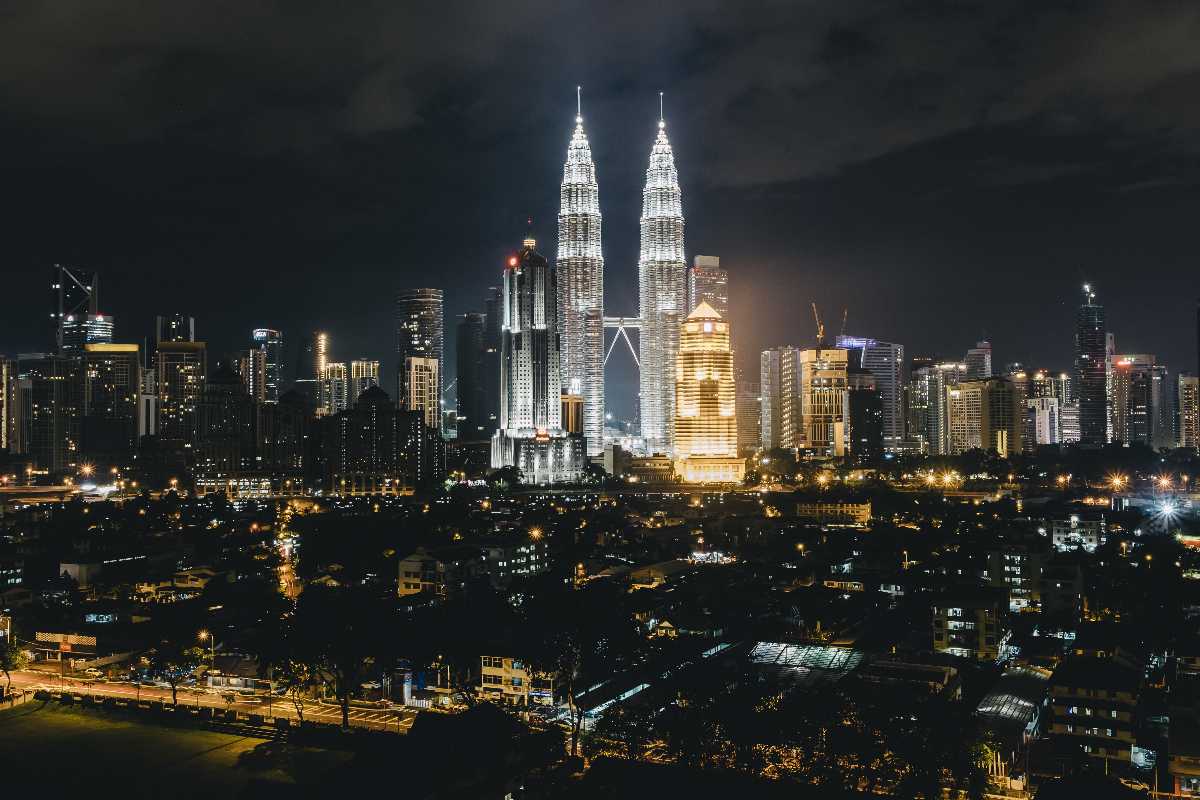 Kuala Lumpur will inevitably be the starting point of your backpacking journey. But before you write off the place as another busy and noisy metropolitan city, look a little deeper, and you'll find that KL is actually a backpackers paradise; a hotbed of cultural and ethnic diversity, striking architecture, bustling markets and endless street food.
China Town
And when in KL, China Town is the go-to place while backpacking in Malaysia as it offers cheap accommodation and its central location to all places of interest, whether by foot or the metro. Whether you choose to eat your way through the city on a Kuala Lumpur food tour or visit the ancient Batu Caves (also a haven for rock climbers with over 160 rock climbing routes nearby), the stunning Petronas Towers, the historical Merdeka Square and countless mosques and temples to choose from, the capital city goes far beyond its intimidating exterior.
2. Cameron Highlands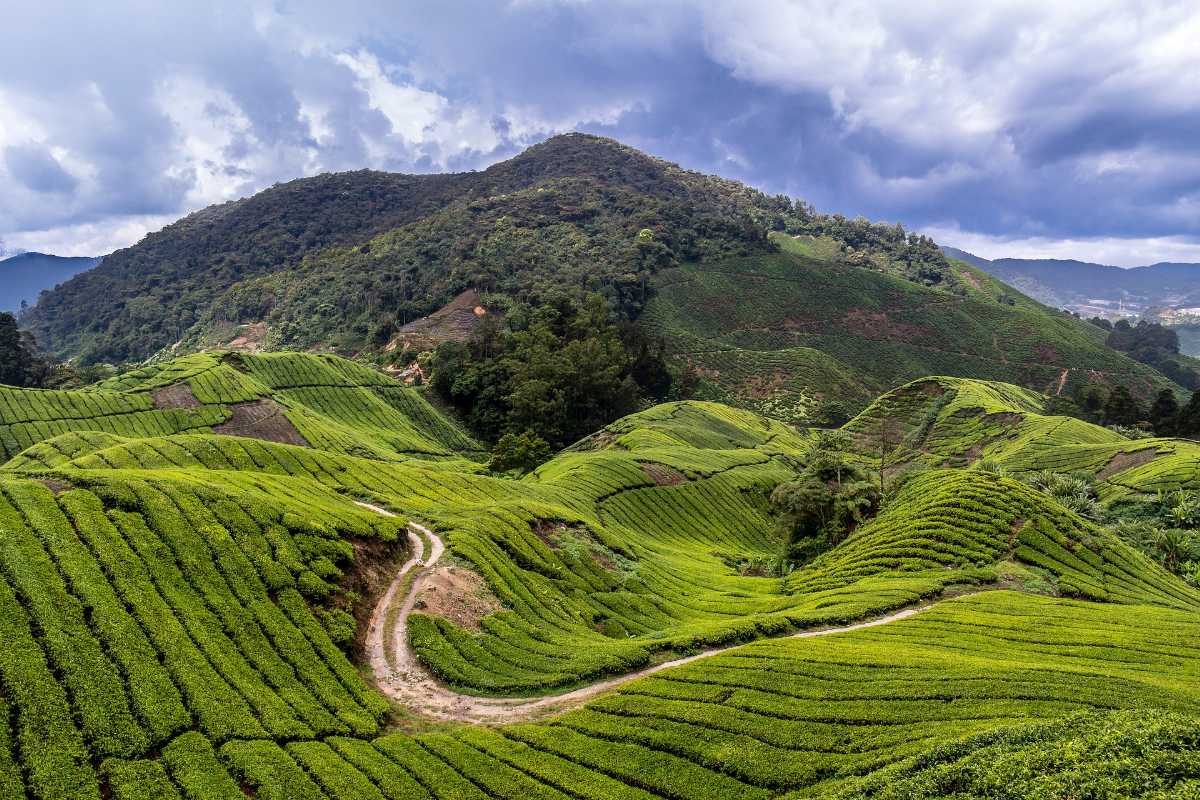 If you're looking for an escape from the humidity of the mainland, look no further. Situated at a higher altitude than most of Malaysia, things are much cooler up here with the temperatures rarely going above the 25C mark. Whether you're planning for a one day trip or looking to spend a few days backpacking around the highlands, Tanah Rata forms the perfect base for the budget backpacker with cheap accommodations, restaurants, and bus connectivity. It also forms the starting point of several trekking trails. 
Trekking
Trekking is the best way to explore these highlands with one of the world's oldest rainforests located close by and trails suitable for all fitness levels. Although guides are available for the same, you can avoid the extra costs by sourcing a good map and a bit of local advice. The Boh Tea Plantations, one of the oldest and biggest in the world, is a must-visit while backpacking across the Cameron Highlands.
Getting to the Cameron Highlands:
The town of Ipoh serves as the entry point into the highlands with public buses running from Ipoh to Tanah Rata or Brinchang. A good railway network connects Ipoh to the rest of the country. Buses and private shuttles can also be availed from Kuala Lumpur or the nearby cities to reach Ipoh.
3. Penang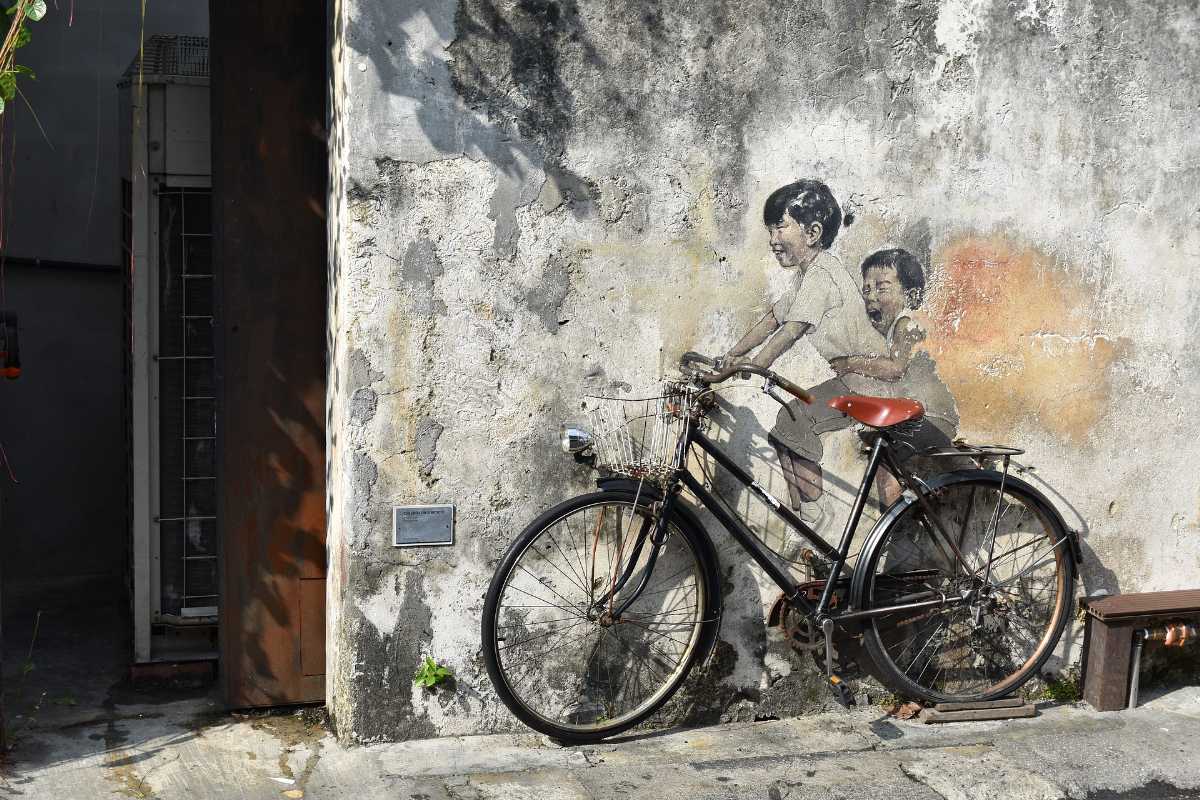 This colourful colonial island with its capital at George Town has turned into a backpackers haven in recent times with cheap guesthouses, unrivalled street food, rich history and also the tag of a UNESCO world heritage site. You'll want to set up base at George Town, the biggest city on the island offering endless pocket-friendly options including the popular backpacker hubs of Love Lane and Chinatown. They may not offer the most authentic experience, but with Western-style cafes, bistros and dirt cheap hostel beds, it's a backpackers paradise.
Penang Street Food
Known as the food capital of Malaysia, Penang offers a mind-boggling array of dishes to try with cheap, tasty and local street food lined up almost everywhere. The Baba Nonya cuisine - an indigenous fusion between local and Eurasian dishes from the Portuguese colonial times is also a must-try for foodies while backpacking in Malaysia.
A 74 km round-island bus ride is an inexpensive and efficient way to enjoy panoramic views around the island. The stunning waterfalls at Titi Kerawang, the beaches at Batu Ferringhi in the north or trekking through the Penang National Park are also great ways to take a break from the city life while at Penang.
Getting to Penang:
One can catch a bus directly to Chinatown in Penang from almost anywhere in Malaysia.
4. Langkawi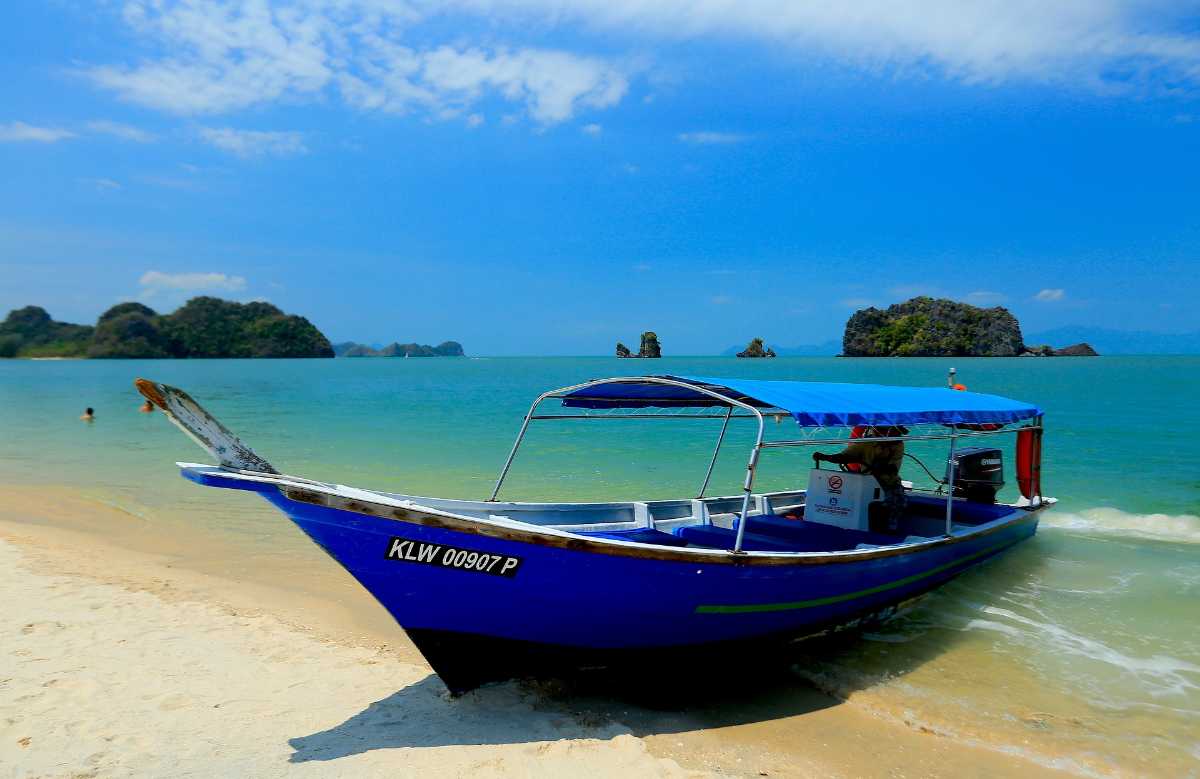 Considered to be the 'Jewel of Kedah', Langkawi is a group of 100 islands off the west coast of Malaysia and is a haven for adventure sports including diving, snorkelling, parasailing, ziplining and island hopping to name a few. 
Duty-Free Stores
Owing to its duty-free status, this is one of the few places in Malaysia where one can find cheap booze. On the contrary, those on a budget while backpacking in Malaysia may find everything else to be on the more expensive side especially getting around, as there is no public transportation here and hiring a taxi or renting a motorbike or car is your best bet to travel around the islands.
Pulau Langkawi
The Pulau Langkawi is the largest island of the whole archipelago, both by size and population and also the most popular amongst backpackers. Once here, you can either choose to stay at the port town of Kuah or the more backpacker-friendly beach town of Cenang. Both have great options for the budget backpacker in the form of cheap hostels and guesthouses. Kuah is a great place to rent vehicles to explore the islands, whereas Cenang, located right on the beach is where most of the water activities are based.
Beaches
Apart from the myriad of water sports here, one can also spend time at the more secluded northern beaches of Tanjung Rhu nestled amongst mangrove forests, hike to the Perangin Waterfalls, swim in the pools of Seven Wells Waterfall, catch the sunset view atop the Gunung Raya Mountain or even hand-feed sharks on Pulau Payar.
Getting to Langkawi:
Langkawi can be reached from mainland Malaysia over a one-hour ferry ride starting from Kuala Kedah, Kuala Perlis or Penang (Georgetown). Flights also operate to the Langkawi International Airport from Kuala Lumpur, Kota Bharu, Penang, Singapore and Guangzhou.
Three or More Weeks
The above itinerary can be expanded according to the time available with you by including some of the places mentioned below.
5. Perhentian Islands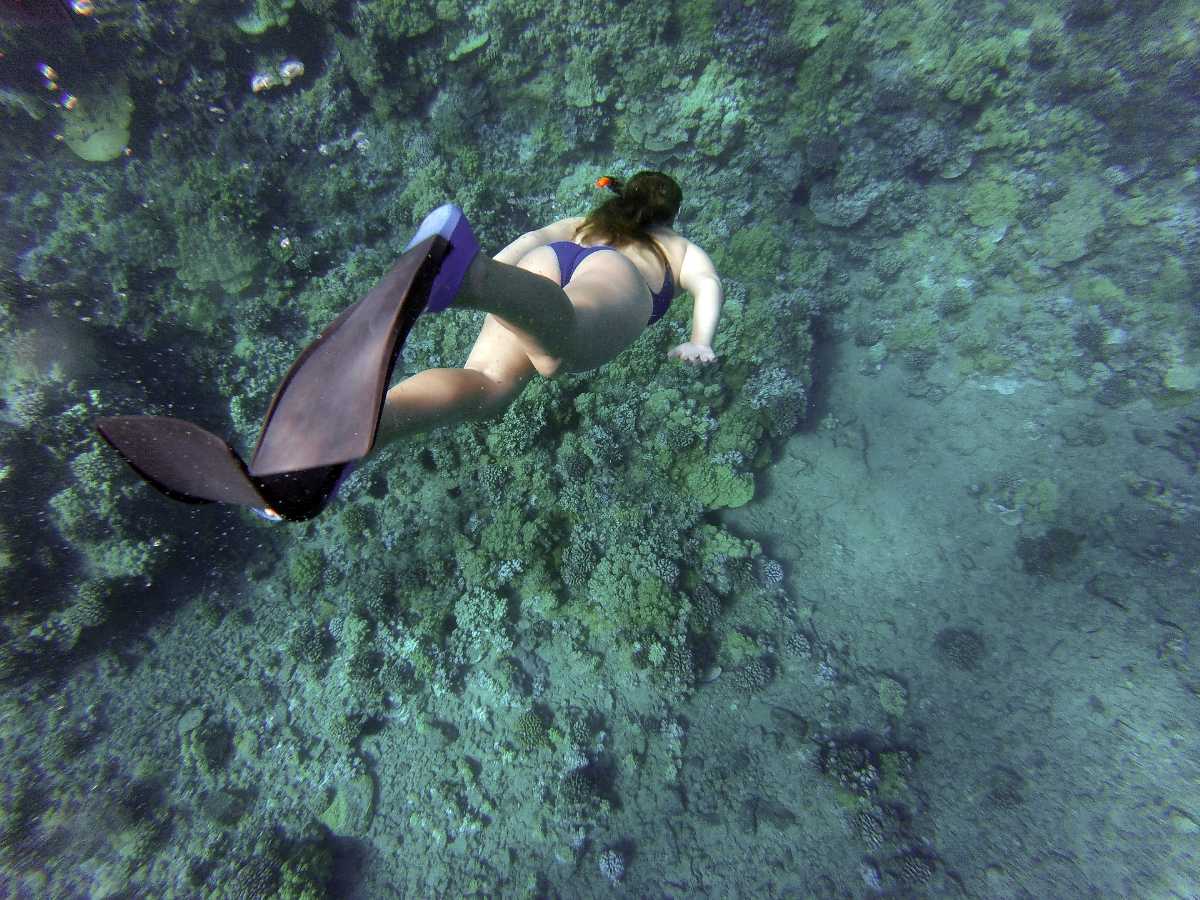 The Perhentian Islands located off the east coast of Malaysia has now turned into a beach lovers paradise with white sandy beaches and crystal clear waters, perfect for diving and snorkelling. Being on the East coast, the dry season here is from March to November with the monsoons hitting the place hard from November until around February. 
Perhentian Besar
The larger island called the Perhentian Besar is more laid back with fewer tourists whereas the Pulau Perhentian Kecil is livelier, cheaper and more popular amongst backpackers. On Perhentian Kecil, Long Beach is the more developed area having the most number of hotels, restaurants and snorkelling operators whereas Coral Beach offers a more subdued experience with limited options for food and lodging. 
Irrespective of where you choose to stay, the best deals are always to be had in person rather than booking online. Many of the diving operators also offer accommodation along with diving packages that are great value for money. The increased competition here also makes the Perhentian islands one of the cheapest places to dive in the world; budget backpackers, take note!
Getting to Pulau Perhentian:
Direct tourist buses can be availed from most cities in Malaysia to reach a small settlement called Kuala Besut on the east coast. From here one needs to catch a twenty-minute ferry costing RM 70 including the return to reach Pulau Perhentian. Kuala Besut, however, shuts down during monsoons with no transportation, food or lodging facilities.
6. Melaka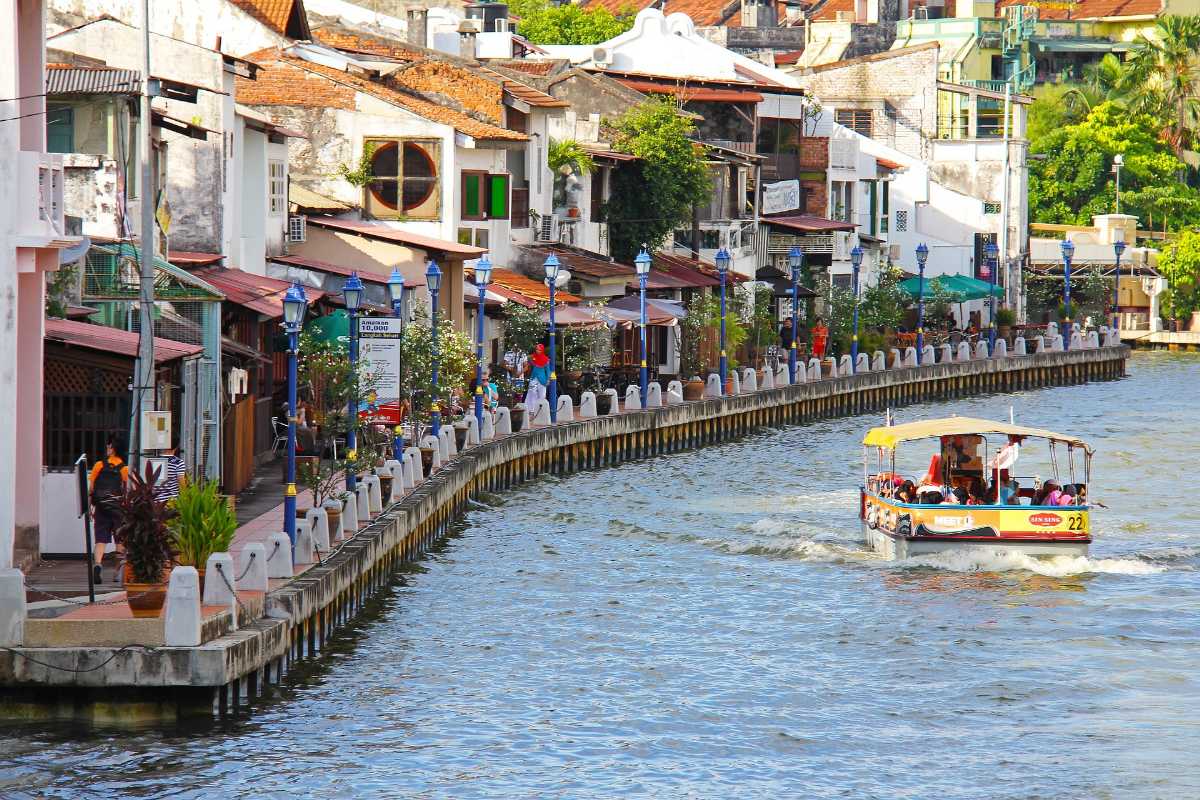 Another UNESCO world heritage site, this riverside town located further down south from KL showcases a fascinating history and rich culture. A walk down its colonial streets or a cruise along the river takes you back in time with its vibrant street art and heritage architecture. Melaka (also known as Malacca) is also home to several street art galleries, museums and festivals to satiate the cultural buff in you.
China Town in Melaka
The sprawling Chinatown area is the place to be in Melaka with its famous Jonker street, locally known as "Junk Street" because of the ever-increasing number of antique stores here. The place comes alive from Friday to Sunday with its vibrant night markets that come up between 6 pm up until midnight with a variety of martial arts and dance performances complimenting the many colourful stalls. It's also the place to go to find pocket-friendly accommodation options for the savvy backpacker.
Getting There:
With an efficient bus network connecting Melaka with the majority of the places in Peninsular Malaysia, it's by far the fastest and easiest way to get here. A typical bus ride from Kuala Lumpur takes three hours and is available daily. The nearest railway station is located at Pulau Sebang about 30 kms away, from where one can catch a bus to reach Melaka.
7. Pulau Pangkor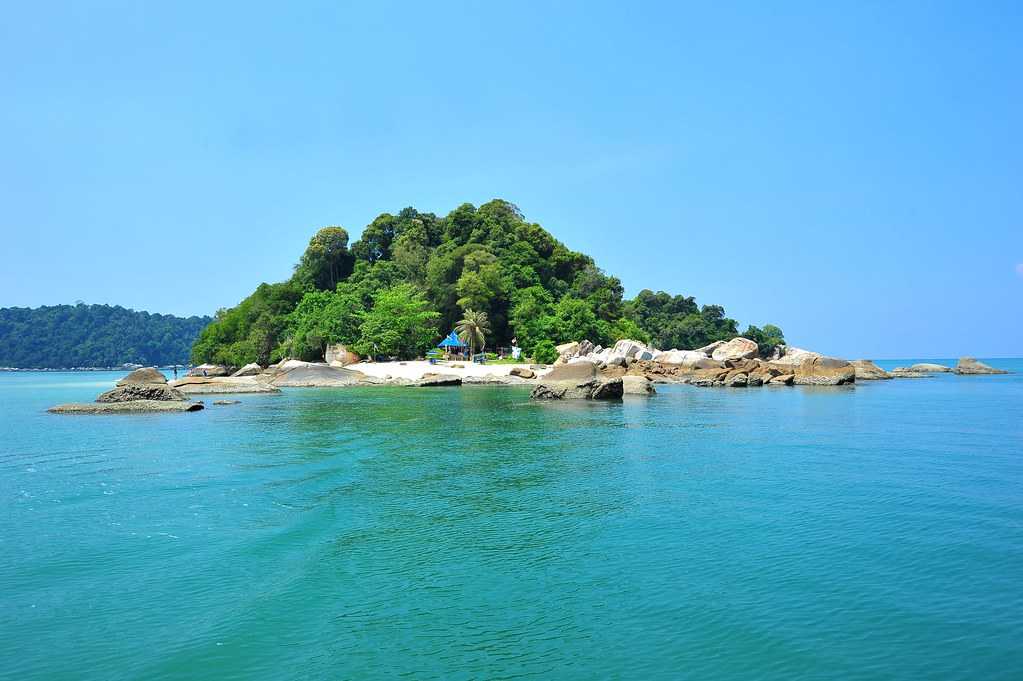 If you're looking for a quieter alternative to the more popular Langkawi, Pulau Pangkor is an island retreat located close to the city offering secluded beaches and a laid back atmosphere minus the tourist crowds. The village lifestyle here is a welcome change from the rampant modernisation and large scale tourism happening in the rest of the country and is the perfect retreat for those backpackers looking for something a little off the beaten path. 
Teluk Nipah
Set amidst the jungle on one side and the ocean on the other, Teluk Nipah is the perfect place to set up base with cheap accommodation and reasonable facilities. Although prices tend to go down further away you go from the beach, travellers who are budget-backpacking in Malaysia can also consider camping on the beach provided you have a tent or can hire one locally.
Just like in the case of Langkawi, there are no public bus services in Pangkor but being an island that is only 8sq kilometres in size, it isn't too hard to get around. Apart from the local taxis that charge anywhere around 15RM from the ferry to Teluk Nipah, one can also hire a bicycle or a motorbike that costs RM10 - RM15 and RM30 - RM40 respectively, per day. 
Getting there:
Pangkor is connected by buses from all over the country although it may be easier to transfer from Ipoh from some cities. Ferries also operate from a small town called Lumut every 30 minutes and charge 10 RM including return.
8. Sabah & Sarawak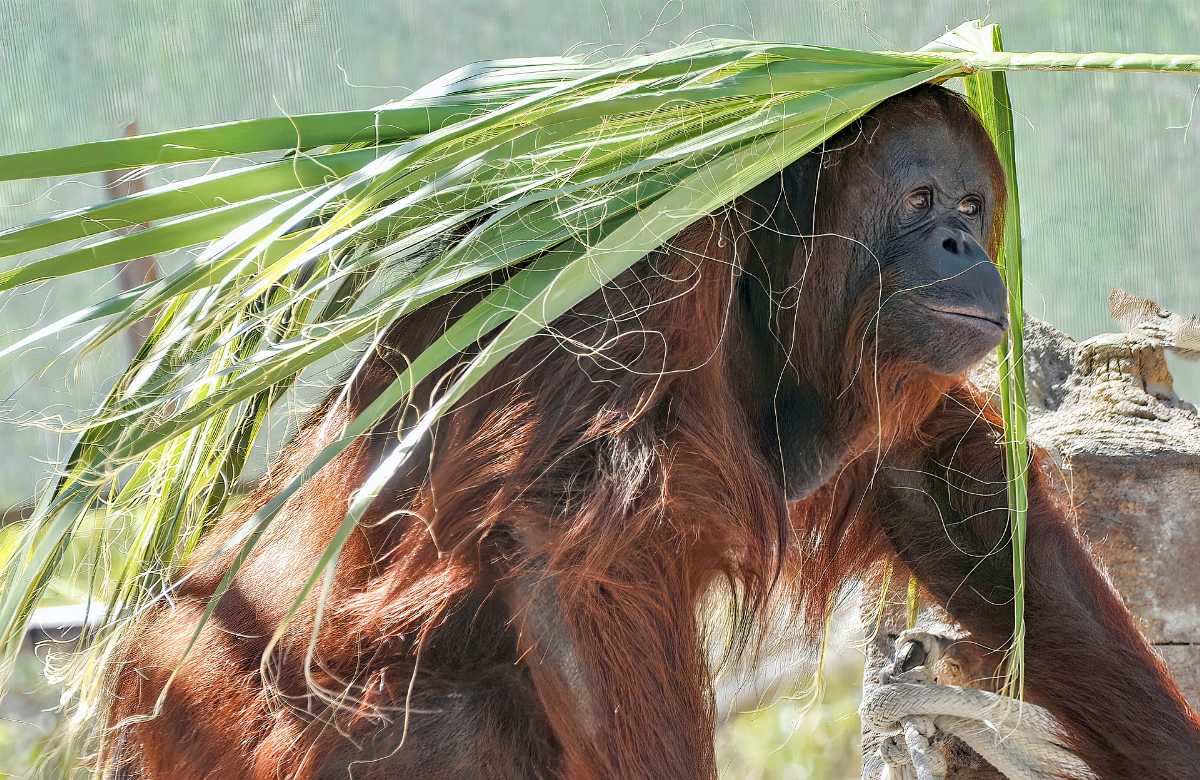 Malaysia's Sabah and Sarawak are worlds apart from the more popular regions in the west. With most cities located close to jungles and national parks, the chances of spotting wildlife and exploring nature in its most raw form remain the biggest highlights that attract more and more eco-tourists to backpack across Malaysian Borneo.
Sabah and Sarawak Highlights
From climbing the highest mountain in Malaysia; Mount Kinabalu in Sabah to the numerous national parks of Sarawak there are endless opportunities to hike and explore for the nature-loving backpacker. And although getting to the more secluded areas for a chance at spotting endangered Orangutans, the world's largest flower or world-class diving spots often takes several hours and lots of patience while backpacking in Malaysia, given the limited facilities and remoteness of these regions, it is often always worth the effort.
The indigenous Dayak people here, tend to be friendlier than those of the mainland, and it is recommended to grab any opportunity that offers a glimpse into their customs and traditions. Taxi drivers, restaurant owners or even other backpackers hanging out at hostels or cafes are great sources of information. Online sources such as meetup.com or freelance guides can also be made use of to learn and experience Malaysian Borneo to its fullest. 
The most affordable accommodation options are usually found close to major cities but can still be two or three times more expensive than those available in Peninsular Malaysia.
Getting to Malaysian Borneo:
The only way to reach Malaysian Borneo from the mainland is by air. Ferry rides can be time-consuming, expensive and inconvenient. From Kuala Lumpur backpackers can catch a direct flight to the capital cities of Kota Kinabalu in Sabah and Kuching in Sarawak and typically cost around USD 60 one-way.
Best Time to Go Backpacking in Malaysia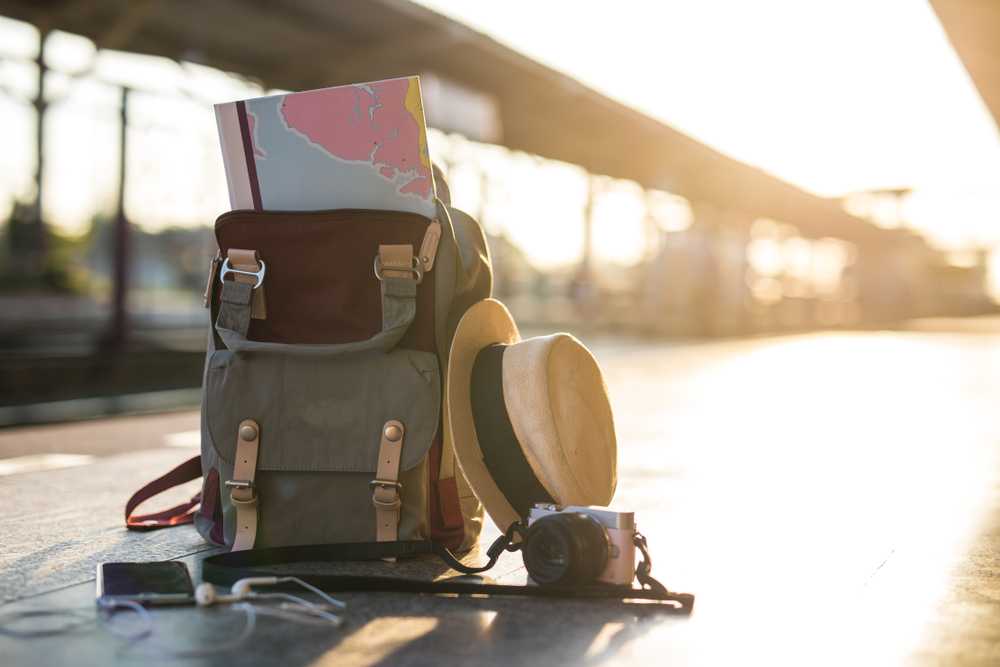 The weather in Malaysia remains hot and humid throughout with temperatures rarely fluctuating from the 30-degree mark and some amount of rainfall expected all year round depending on the period and region of your visit. The ideal time to backpack across Malaysia comes down to which part of the country you want to explore as the seasons vary drastically between the east and west coasts as they face monsoons at different times during the year. 
Peninsular Malaysia

For the western peninsular regions, including Kuala Lumpur, the best time to visit is between November to August when you'll able to avoid the worst of the Monsoons. November to April would be the ideal time to visit the islands on the west coast, including Langkawi as the weather tends to remain dry and calm during this period.
Malaysian Borneo

Conversely, the east coast faces monsoon during the above months, and most hostels and guest houses remain closed. However, things are relatively dryer between March and September and are best suited to explore the many wonders on the Borneo side of the country.
It's also a great idea to plan your backpacking trip in Malaysia around popular festivals in the country that are sure to give you a cultural rush with their vibrant colours and unique experiences. 
The Chinese New Year celebrated over 15 days across January and February, the Tamil Festival of Thaipusam celebrated around full moon day in January, Wesak Day or the Buddha's Birthday in May, Diwali- the 'Festival of Lights' in November, and the Penang Dragon Boat Festival in December are some of the popular festivals that can add some cultural flair to your backpacking journey.
How to Reach Malaysia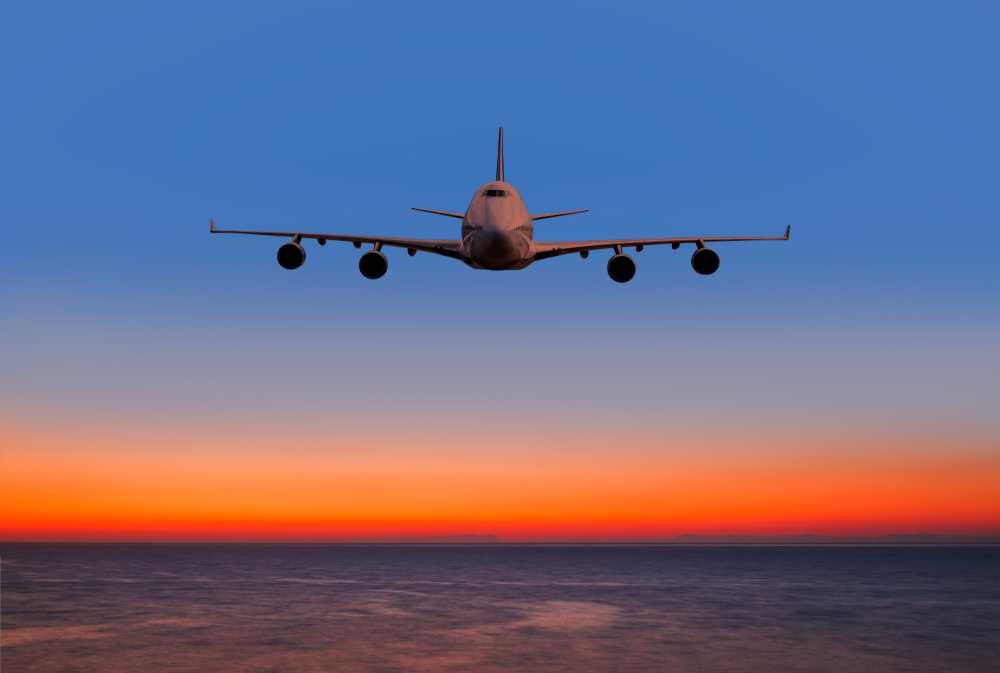 By Air:
Kuala Lumpur Airport (KUL) forms the international gateway into Malaysia with a majority of backpackers arriving here by air. Also, being the major regional hub that KL is, it's also a great place to start your backpacking journey further into the country. Domestic and international airports are also there at Penang as well as Langkawi. Kuching, Miri and Kota Kinabalu forms the major hubs in East Malaysia.
By Land:
 Those backpacking across Singapore or Thailand can enter Peninsular Malaysia by land whereas Malaysian Borneo can be crossed over from Brunei or Indonesia. Kuala Lumpur is also connected by rail to Singapore and Bangkok.
By Sea:
Ferries also connect Malaysia with the neighbouring countries of Singapore, Thailand, Brunei, Indonesia and The Philippines.
Getting Around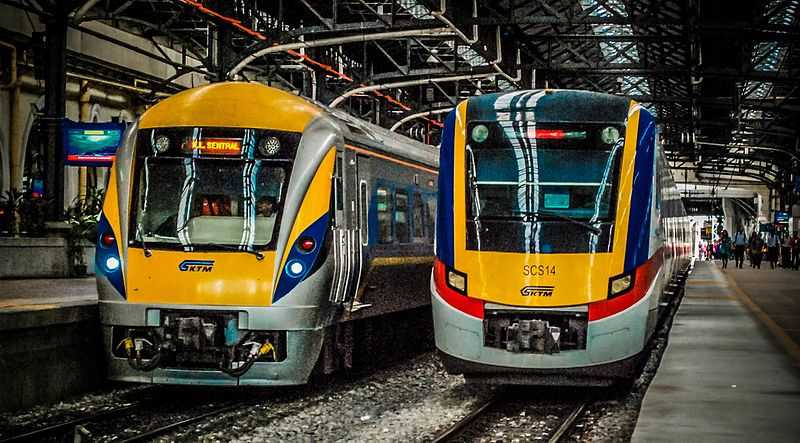 Public transportation in Malaysia is a boon to backpackers as it is cheap, reliable and comfortable with options ranging from affordable domestic flights, local or long-distance bus services, an occasional train and taxi services for shorter runs.
By Flights

With several low-cost carriers coming up in recent times, flying within Malaysia has become relatively cheaper for backpackers and the time so saved can help you pack more into your schedule while backpacking in Malaysia. Some of the operators offering cheaper domestic flights include Malaysia Airlines (MAS), AirAsia and Firefly.
By Taxis

Long-distance taxis that can get you across the Peninsular area, although costlier even when hired on a shared basis, are often faster than buses. Fares for intercity travel are usually fixed by authorities, and there are fewer chances of one getting ripped off. For shorter rides within cities, Grab (similar to Uber) is the easiest and cheapest way to go.
By Buses

A much cheaper alternative to flights or taxis, Malaysia has a comprehensive network of long-distance buses connecting the major towns and cities and are reasonably fast and comfortable. Local buses also ply within cities usually within a 100-km radius. Bus tickets can be bought right from the bus stations and do not require pre-booking. Some of the reputed companies offering reliable services in the peninsular region include Transnasional, Plusliner and Konsortium Bas Ekspres.
By Trains

With express highways connecting different parts of the country, you'll find that trains are generally slower than buses except in the case of forested interior regions or for reaching small settlements not well connected by roads. The intercity services are offered by KTM. The metro rail in Kuala Lumpur is, however, a cheap and efficient way to get around the city.
Vehicle rentals:
Although a costlier option for backpackers, the freedom that comes along with driving yourself around the country is incomparable. The roads are great, and the sceneries en route are even better and as long as you stick to the rules, are above 23 years of age and have a clean driving licence, you'll be just fine.
Accommodation in Malaysia
Cheap hostel dorms are aplenty in Malaysia for the budget backpacker with a bed in a shared dorm available for as little as USD 5-10, most often with free wifi and breakfast included. 
Locally run guesthouses, available throughout the country for around USD 20 - USD 25 offers a good mix of comfort and exposure to local cultures and are usually your only option in the more interior regions where backpacker hostels are yet to come up. 
A few nights spent camping under the open sky in a tent is also a great way to add some unforgettable memories to your backpacking trip while keeping costs down. Don't forget your mosquito nets and bug sprays.
Platforms such as Airbnb, Hostel World and even Couchsurfing are great sources to find safe and affordable accommodation throughout Malaysia.
Food in Malaysia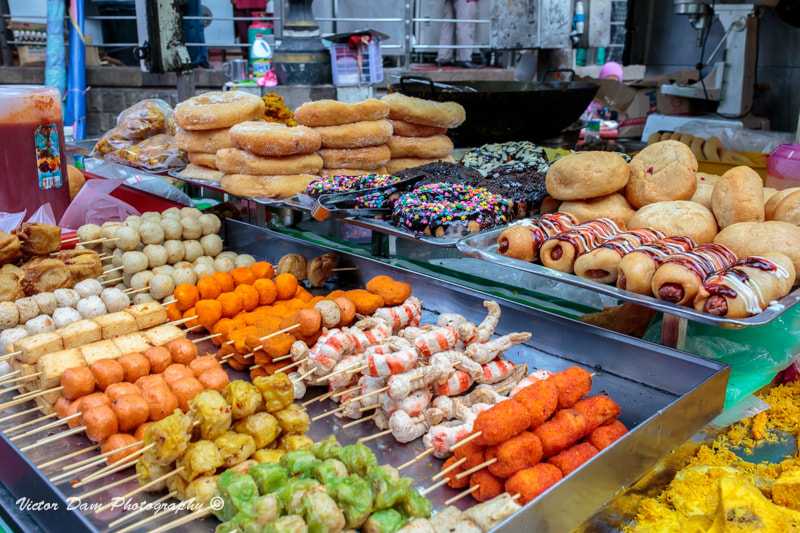 The mix of Indian, Chinese and Malay cultures have created an interesting amalgamation of cuisines with the country serving up some of the most diverse, exciting and budget-friendly cuisines in all of Asia. Street food is the way to go to experience Malaysian cuisine in its most authentic form and having a local to guide you across the variety of sights, tastes and smells can sometimes be a blessing. 
A proper meal can be bought for as little as USD 1 - USD 5. Vegetarians or vegans also have the option of sticking to Hindu or Buddhist-friendly restaurants where meat is strictly off the menu. 
Some of the must-try traditional Malaysian dishes include Nasi Lemak, a national favourite (served with coconut rice, dried anchovies, boiled egg, cucumber slices, and a spicy sambal sauce) Hokkien Mee; a staple noodle dish, Laksa (noodle soup served with a coconut base, curry sauce, or with a hot and spicy broth) and the popular Roti Canai (crispy flatbread served alongside a selection of spicy sauces or curry).
Visa Requirements While Backpacking in Malaysia
Malaysia has perhaps one of the easiest visa policies in all of Southeast Asia and is one of the main reasons for the influx of backpackers here.
Malaysia grants 90-day visa-free entry to nationals of many countries across the world including the US and most European Countries known as "Social Visit Pass" You can know more about the visa requirements for your specific country on the
Immigration Department of Malaysia
website.
Indian Passport Holders are required to apply for an eNTRI visa (Electronic Travel Registration & Information) which is valid for 90 days once issued. 
The following documents are required for applying for the same:
Proof of Residence 
Copy of Passport Personal Details 
Airline Confirmation
Return Ticket
Proof of Accommodation
Cover Letter (if applicable)
Previous Malaysia Visa (if applicable)
Applicant Photo
Currency in Malaysia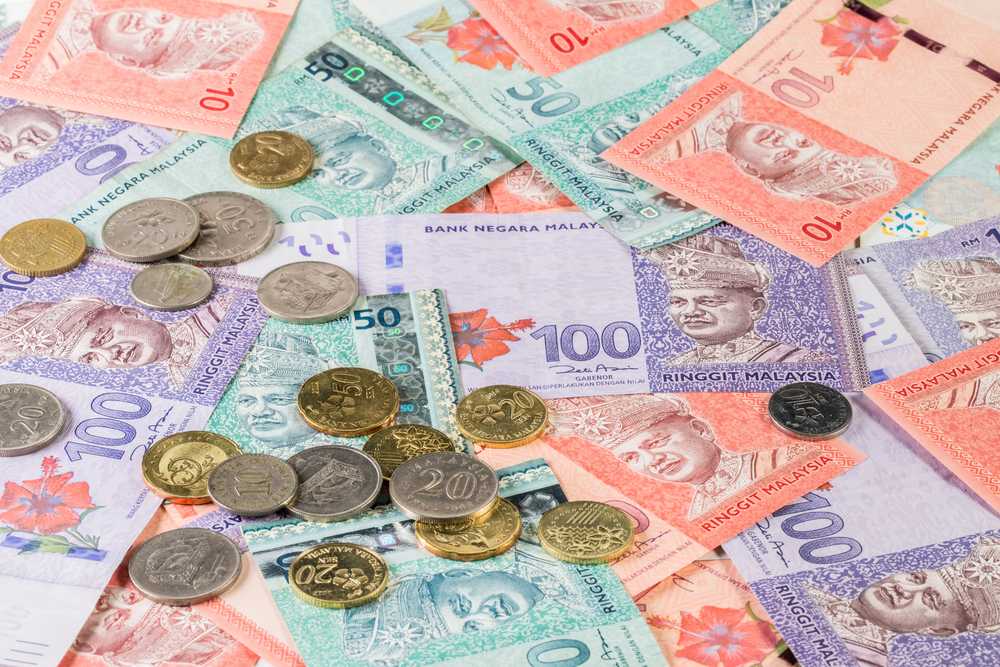 The Malaysian currency, called the Ringgit (RM) is divided into 100 cents with denominations consisting of RM 1, 5, 10, 20, 50 and 100 in notes and 1, 5, 10, 20 and 50 cents in coins. 
As of February 2020, the currency exchange rates for Ringgit are as follows:
1 USD = RM 4.221 GBP = RM 5.451 INR = RM 0.059
Although one can exchange their foreign currency into Ringgits at most banks, hotels and even ATMs, an experienced backpacker should know that the best exchange rates are usually offered by the individual money changers and currency exchange chains. Some of the reputable service providers offering the same in Kuala Lumpur include Vital Rate, Max Money, NS Cashpoint, UAE Exchange and Metro Exchange.
There is no limit on the amount of foreign currency that one can take in or out of Malaysia, however, the amount of Ringgit is limited to an equivalent value of USD 10,000.
Cost of Backing in Malaysia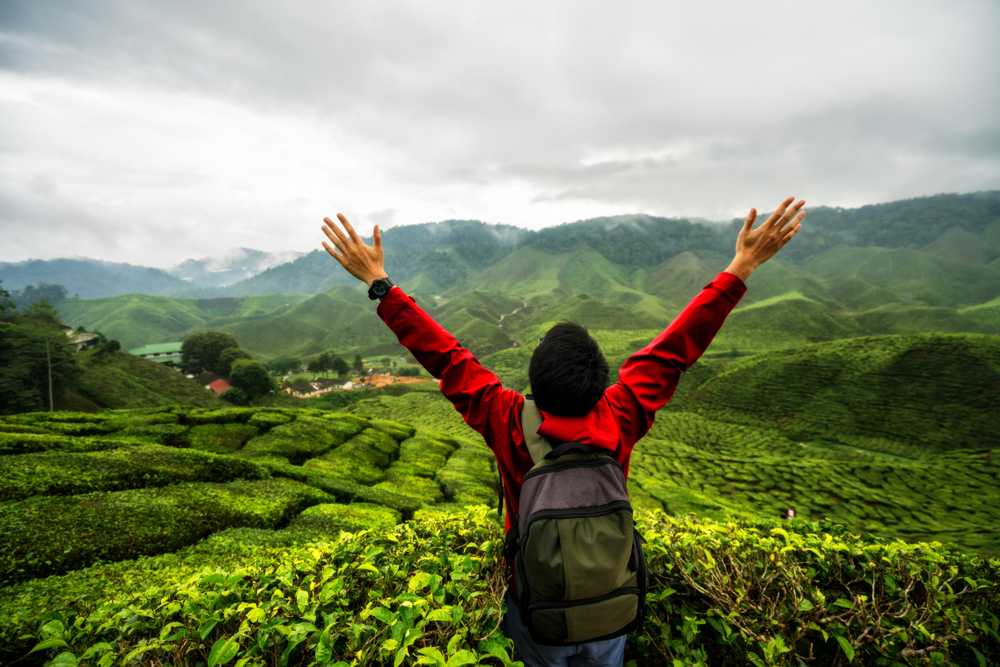 Daily Costs:
Backpacking in West Malaysia can be quite cheap, and you will be spending anywhere between USD 15 to 25 per day of your travel provided you stick to the more budget-friendly options and are sensible with your expenditures. 
Do keep in mind that if you plan to travel east towards Malaysian Borneo, facilities are often scarce and more expensive than the more backpacker-friendly western regions and your per-day expenses are likely to double or even triple depending on the places you intend to visit. 
Accommodation:
Backpacker hostels and cheap guesthouses can set you back anywhere between USD 5 - USD 15 and may often include breakfast whereas private rooms are available for USD 15 - USD 25. 
In Malaysian Borneo, most of the cheaper accommodation is limited to the major cities like Kota Kinabalu with hostel beds costing up to USD 10 while guesthouses can be found for under USD 20. Keep in mind that Non-Malaysians also have to pay a tourist tax of RM 10 (USD 2.60) per room per night.
Food:
Sticking to street food is a great way to experience local cultures and cuisines without breaking the bank and will mostly include noodles or fried rice for as low as USD 1 - USD 5 per meal. 
Food in Borneo's Sabah also tends to be on the costlier side compared to Kuala Lumpur with a meal costing up to USD 5 in Sabah, whereas things are a little more affordable in Sarawak.
Consuming alcohol in Malaysia can often result in huge dents on your budget because of exorbitant taxes and is best to limit or avoid the same altogether.
Getting Around:
Transportation costs can be kept in check by opting for the cheaper metros, buses, taxis and even Grab and are available for under USD 10 per trip.
Sightseeing:
The entry charges for attractions will depend on your tastes and preferences. However, most mosques, temples, museums, and wildlife sanctuaries are often on the cheaper side and can range from having free entry to up to USD 25 for the fancier attractions. Keep in mind that foreigners often have to pay a premium than the locals. 
What to Pack for Malaysia


Although it's perfectly fine to wear what you please in the more westernised regions of Kuala Lumpur and Peninsular Malaysia, being an Islamic nation, showing a lot of skin, especially in the case of women can attract unwanted attention or even cause offence.
It also makes sense to dress more conservatively as a sign of respect in the more rural areas. Covering yourself up becomes especially important while visiting mosques or temples. 
Coming to the essentials, being a hot and humid destination all year round, light and airy clothes should make the bulk of your luggage followed by a light-weight raincoat and rain cover for your luggage. You would have to carry these covers at all times as occasional rainfalls are a common affair irrespective of the period of your visit and most often when you least expect it. 
Evenings can get quite chilly in places like the Cameron Highlands and other rainforest areas and hence carry warmer clothes if you plan to visit them.
A literal melting pot of cultures, ethnic groups and cuisines, the tourism tagline of the country; "Malaysia, Truly Asia" comes alive as you step foot on this land of diversity. From the bustling markets and chaos of Kuala Lumpur to the colonial charms of George town and UNESCO World heritage sites, that literally take you back in time along with tropical forests and untouched islands forming some of the most ancient ecosystems on the planet, the country truly has it all for an intrepid trip of backpacking in Malaysia.