Friends are like family, and things are even better with best friends. Spending quality time with them lifts our mood, and we know we have people who will stand by us through thick and thin. The youngsters of India are now more enthusiastic about going on vacations with their friends. Going on adventures with your friends gives you some amount of freedom, and you can travel with ease. So, here we are some of the places in India that we think are apt for visiting with your best friends.
1. Goa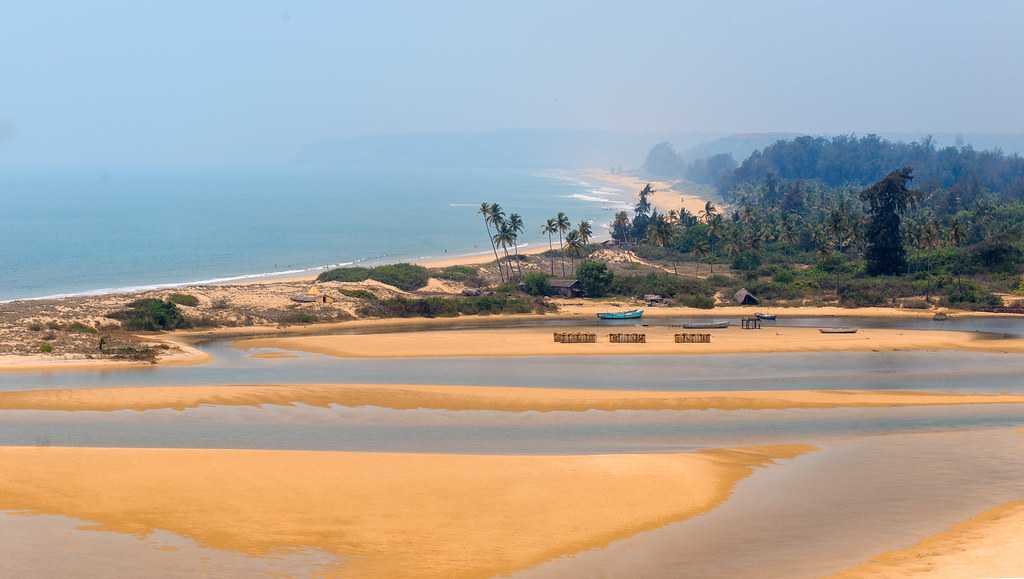 Can we ever miss Goa when we are making a list of places that we should visit with our friends? No, we can't. Goa is one such quintessential beach-based destination that is perfect for friends. Apart from just visiting the beach, Goa also allows you to look into the colonial past of India. There are several exciting beaches, such as the Anjuna beach, Baga beach, Calangute beach, that provide a fantastic view of the Arabian Sea. Rather than opting for a crowded place in Goa, you can plan to stay in a peaceful location in either South Goa or North Goa. Goa is also known for its happening nightlife and beach parties which you can enjoy with your best friend.
Things to Do in Goa
You should check out the different beaches present in Goa. There are over 35 different beaches in Goa.
In Goa, you should definitely visit the Basilica of Bom Jesus, Fort Aguada, Anjuna Flea market and other interesting places.
Do experience the thrill of scuba diving and check out the beautiful marine life.
Best Time to Visit
Goa is a place that you can visit throughout the year, but the months of November and February have the best weather. You can also choose to visit during famous festivals, such as the Sunburn festival.
Budget for Two: INR 20,000 for 3 to 4 days



Highlights: Beaches, Water sports, Nightlife
How to Reach?
Goa is well-connected to the rest of India. You can take a flight to the Dabolim airport or a train to Madgaon or the Vasco-da-Gama railway stations. Goa is also well connected via roads, so you can opt for a road trip as well.
2. Pondicherry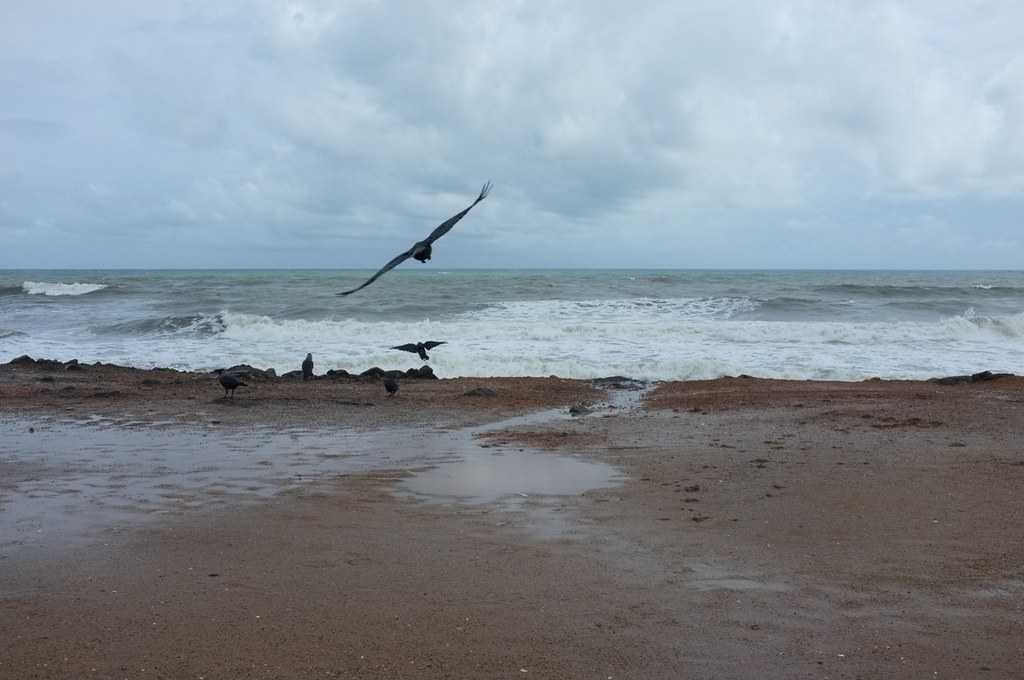 Pondicherry or Puducherry is a Union-Territory present in India, and it has formerly been a French colony. The state of Tamil Nadu surrounds the small place, and it is mostly known for its beautiful beaches and laid back attitude. Close to Pondicherry you also find the global city of Auroville which has gained popularity over the years. Tourism has become a huge part of Pondicherry, and you will find that the place mostly pulls in youth. You can also enjoy the view of beautiful churches.
Things to Do in Pondicherry
Discover the French Colonial Buildings or explore the other attractions like the Pondicherry Museum, Bharati Park, Sri Aurobindo Ashram, Pondicherry Botanical Garden, churches etc.
We will suggest to hire a scooter and discover places such as Auroville, Serenity Beach, Paradise beach and Ousteri Lake.
Visit Café Des Arts, Le Café, Café Ole, and Indian Café Express to experience the café culture of the place.
Best Time to Visit
The ideal time to visit Pondicherry is from October to February when the temperatures remain pleasant. You should always carry an umbrella as the place tends to get sudden showers. Christmas and New Year's Eve are celebrated quite elaborately in Pondicherry.
Budget for Two: INR 5,000 for 4 days

Highlights: Beaches, Peaceful, Cafes, Cheap Alcohol
How to Reach?
People who are interested in travelling via air can avail a flight to the Pondicherry airport. If unable to find one, then take a cab from the Chennai Airport or a bus to Pondicherry.
People can ride via a train to the Pondicherry station or fo for a train to Vilupuram or Chennai. You can also go for a car ride or bus as the roads are properly maintained.
3. Gokarna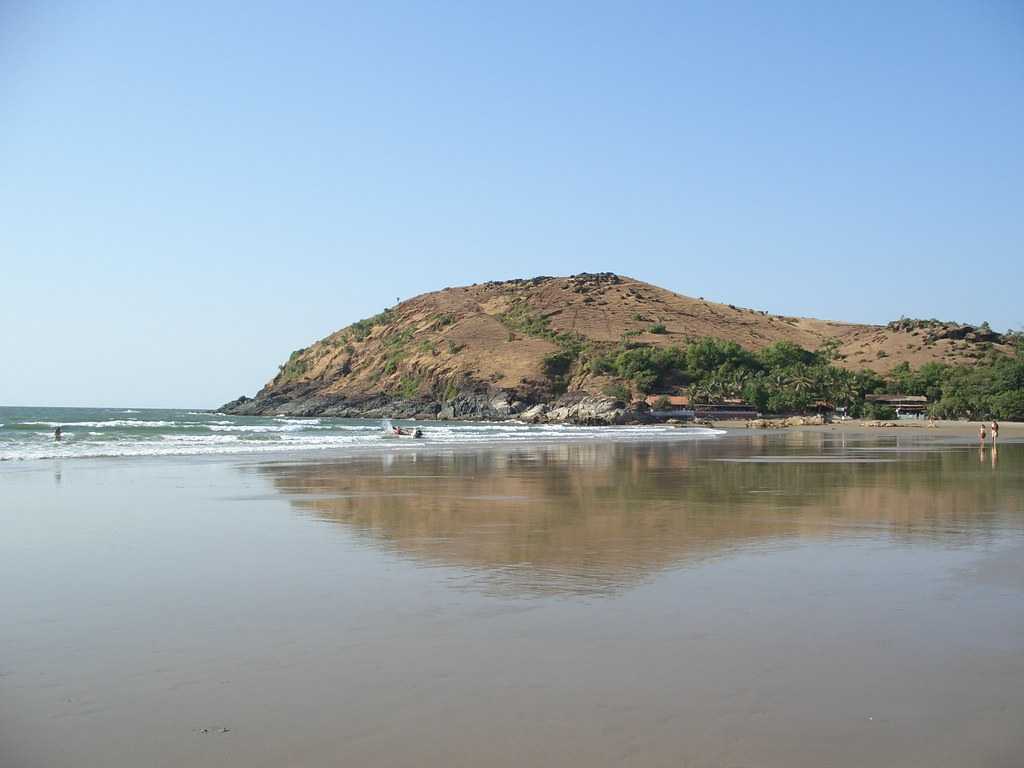 Gokarna remains a holy place for Hindu devotees, but along with that, it has come up as an important place for youngsters to have peaceful holidays. When you reach Gokarna, you will find tourists from all over the world who come to enjoy the serene beaches. Gokarna has become a great place for enjoying beach trekking and beach camping along with opting for the wellness centres.
Things to Do in Gokarna
Beach trekking at some of the major beaches such as the Gokarna Beach, Kudle beach, Om Beach and Paradise beach.
Indulge in Water Sports and Scuba Diving to experience that beachy adventure.
Take some time out to tour the iconic temples of Gokarna, such as the Mahabaleshwar temple, Ganapati temple, Adi Gokarneshwara temple.
Best Time to Visit
November to March are the ideal months to visit the place because of the pleasant weather which remains considerably warm throughout the year. Avoid going in Summers as it can get scorching.
Budget for Two: INR 10,000 for 3 days

Highlights: Beaches, Water Sports, Trekking, Temples
How to Reach?
If you are willing to take a flight, the nearest airport is the Dabolim airport in Goa which is about 120 KM from Gokarna. Book a taxi to get to the location. For train, get down at the Ankola railway station which is about 20 KM from Gokarna. Gokarna is connected well with cities like Bangalore, Mangalore, Hubli, so one can easily travel via car, or they can even take a bus to reach the place.
4. Kasol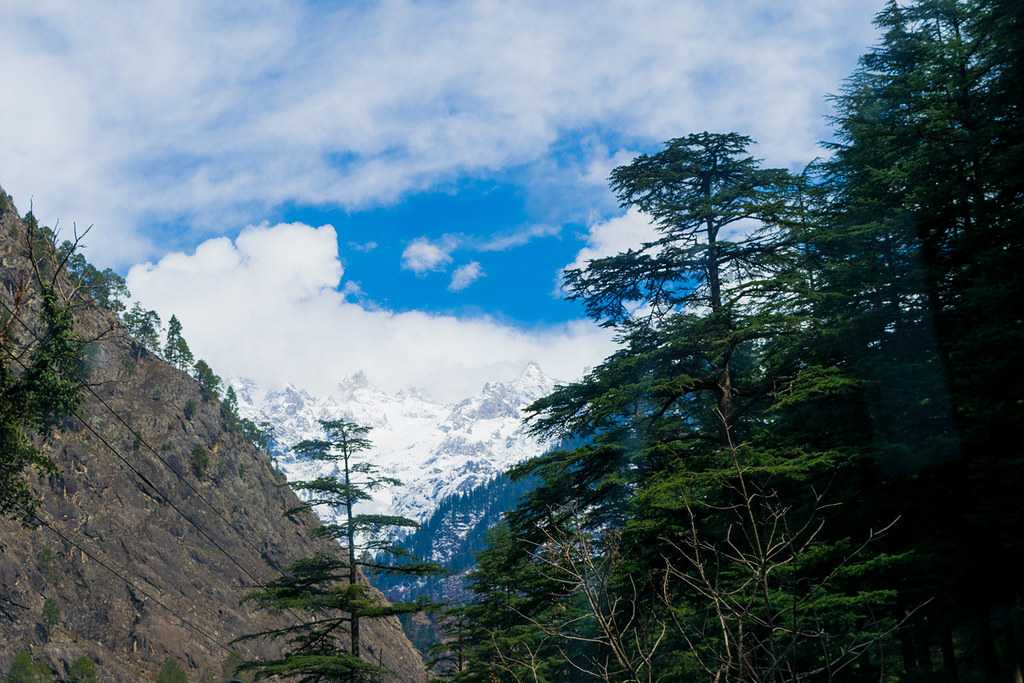 Kasol is a hamlet present in the Kullu district of Himachal Pradesh and is a go-to place for youngsters. Kasol is nestled near the Parvati River, and it provides you with opportunities to take part in trekking and hiking. One can easily trek to Malana, which has always been regarded as a place with lots of secrets.
Things to Do in Kasol
Trekking is a must when you are in Kasol. The place provides you with an opportunity to explore the Parvati Valley, and you will find a trekking path which suits you.
When you are in Kasol, we highly recommend visiting Tosh, Malana and Chalal as they are quaint, beautiful villages located nearby.
Kasol is known for cafes and restaurants that serve Israeli food, so go to food joints and savour the Israeli Dishes.
Best Time to Visit
If you want to experience Kasol in its beautiful phase, then visit from October to June. If you are someone who enjoys chilly winters, visit in February to feel the chill. March to May is ideal for seeing the colourful life of Kasol.
Budget for Two: INR 12,000 for 3 days

Highlights: Mountains, Youthful, Trekking, Cafes
How to Reach?
People can take a flight to the Chandigarh Airport, which is about 160 KM from Kasol and then book a cab to their destination. The Pathankot Railway Station is 150 KM from Kasol and has taxis to travel to Kasol. People who want to travel via road can do so from Delhi, Haryana and Punjab. Buses are also available from nearby cities such as Pathankot, Kangra, Solan, etc.
5. Darjeeling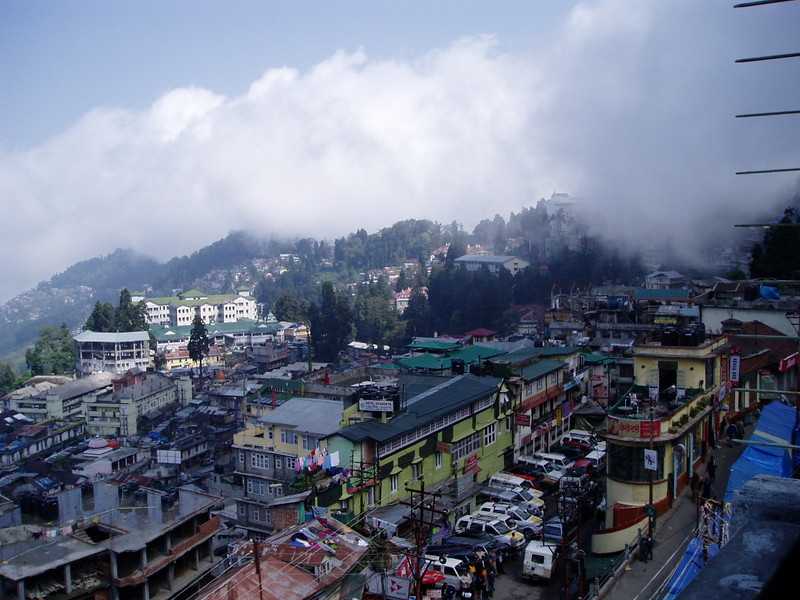 Darjeeling is a quaint hill station in West Bengal and is known as the 'Queen of the Hills' because of its beauty. The place was a summer resort for Britishers. Darjeeling also has the 'toy train' that you must try. The town is serene, and you can explore the hill station as well as the nearby places.
Things to Do in Darjeeling
Visit the iconic spots such as the Ghum monastery, the zoo, Peace Pagoda, Tiger Hill, Bhutia market, Batasia Loop etc.
Go for the quintessential toy train ride.
Relish the popular eateries. Do not forget to try the delectable Darjeeling Momos.
Best Time to Visit
Generally, the summer season which lasts from April to June is regarded as the best time to visit Darjeeling. You can also visit the place in Winters for a different experience.
Budget for Two: INR 10,000 for 3 days

Highlights: Nature, Good Food, Mountains, Toy Train
How to Reach?
Darjeeling is well-connected to most places in India. People travelling by air have to get down at Bagdogra Airport and take a cab to the town which is at a distance of 95 KM. People who are travelling by train can take a taxi from the New Jalpaiguri Station. It is well-connected by roads, so one can easily take a car to the hill station and buses are also available from Siliguri.
6. Pangong Lake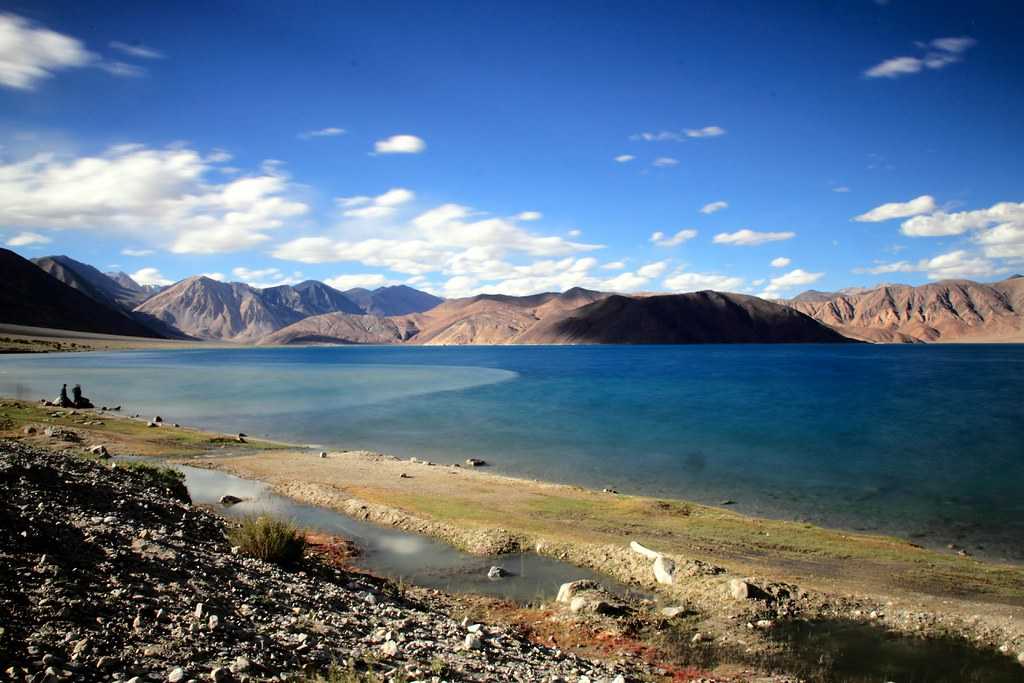 If your best friend is up for an adventure, then a visit to Pangong Lake can be one of the thrilling experiences of your life. Ladakh is a dream destination for many people, and you can plan a visit to this lake which is at an elevation of 4,350 m. The lake stretches over an area of 134 KM and extends into the Tibetan Autonomous Region from India. The lake is popular for its ability to change colours and completely freezes in winter even after being a saline water body.
Things to Do in Pangong Lake
When you are near Pangong Lake, you should experience camping along with a bonfire on a chilly night. On a clear night, you will get a fantastic view of the stars.
Catch a view of migratory birds near the lake and the Marmot which is an indigenous species.
Visit nearby places such as Tangtse Gompa, Chang La Pass and the Changthang Wildlife Sanctuary.
Best Time to Visit
May to October are ideal months to visit the Pangong Lake. You can explore the place during the winter months as well but roads are often blocked due to heavy snowfall.
Budget for Two: INR 20,000 for 3 days

Highlights: Wildlife, Lake, Camping, Sky
How to Reach?
You will need to travel to Leh if you want to visit the Pangong Tso or Lake. From Leh, it takes about 5 hours to reach the Lake via car. Take a flight to Leh airport and then book a cab to the lake. People travelling via train can take one to Kalka and then book a taxi to Leh and then continue their journey to Pangong. Roads are well-connected but at times are full of potholes, so one needs to be careful while driving from Leh to the Lake.
Note: A permit is required to visit Pangong Lake. Indians need to take out the Inner Line Permit, and it is available at the Tourist Information Center (TIC) in Jammu Kashmir Bank, Leh's Main Market or they can apply for one online.
7. Jim Corbett National Park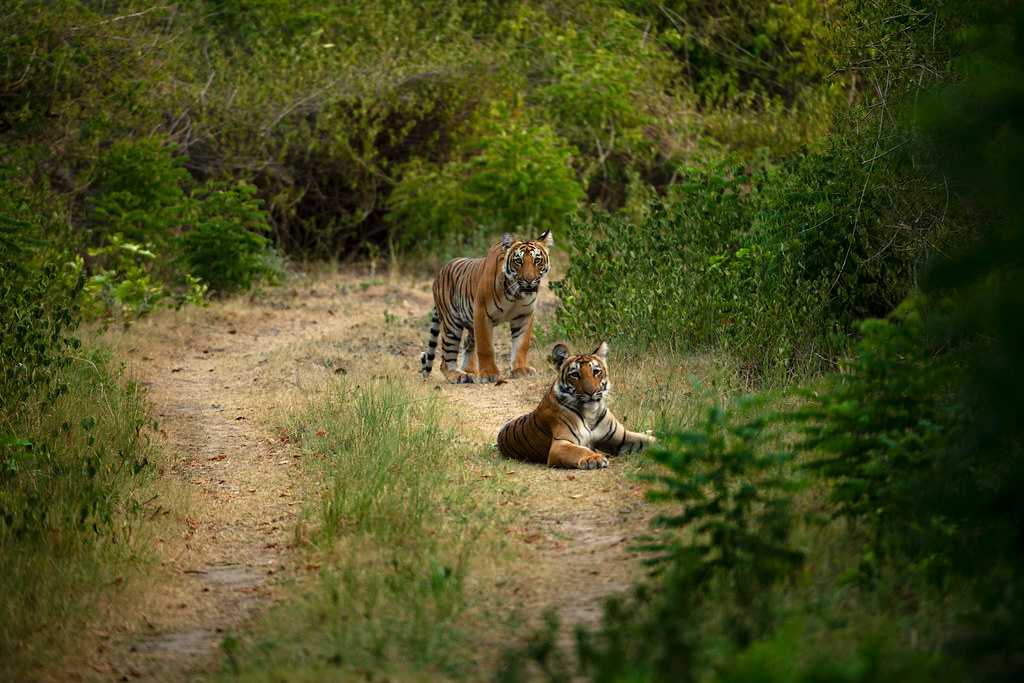 A jungle safari can be one of the best ways to bond with your best friend when you are at the Jim Corbett National Park in Uttarakhand. It is one of the national parks where you can catch the Royal Bengal Tiger and several other animals. The internet has made things more comfortable as you can book the itineraries online to have a safe and fantastic trip.
Things to Do in Corbett
Spend a night or two in the national park to actually understand the place, and you can even see animals from the rest house that you have booked.
Jungle safari is must, and you should explore as many zones as possible on a canter or a jeep.
You should definitely visit the Corbett museum, which gives you a glimpse of Jim Corbett and do not forget to visit the Corbett falls as well as the Kosi river.
Best Time to Visit
The best time to visit the Jim Corbett National Park is in the winter months of November and February when the weather is pleasant and all the zones remain open. You can actually check out the different animals.
Budget for Two: INR 15,000 for 2-3 days

Highlights: Jungle Safari, Jungle Stay, Wildlife
How to Reach?
The entrance to the Jim Corbett National Park is from Ramnagar. It has a railway station, but it is only connected by train from Delhi. So, it is better to travel by train to Kathgodam or Muradabad and then take a cab to Ramnagar.
It's a six-hour drive from Delhi, so you can even travel in your private or take a bus.
8. Coorg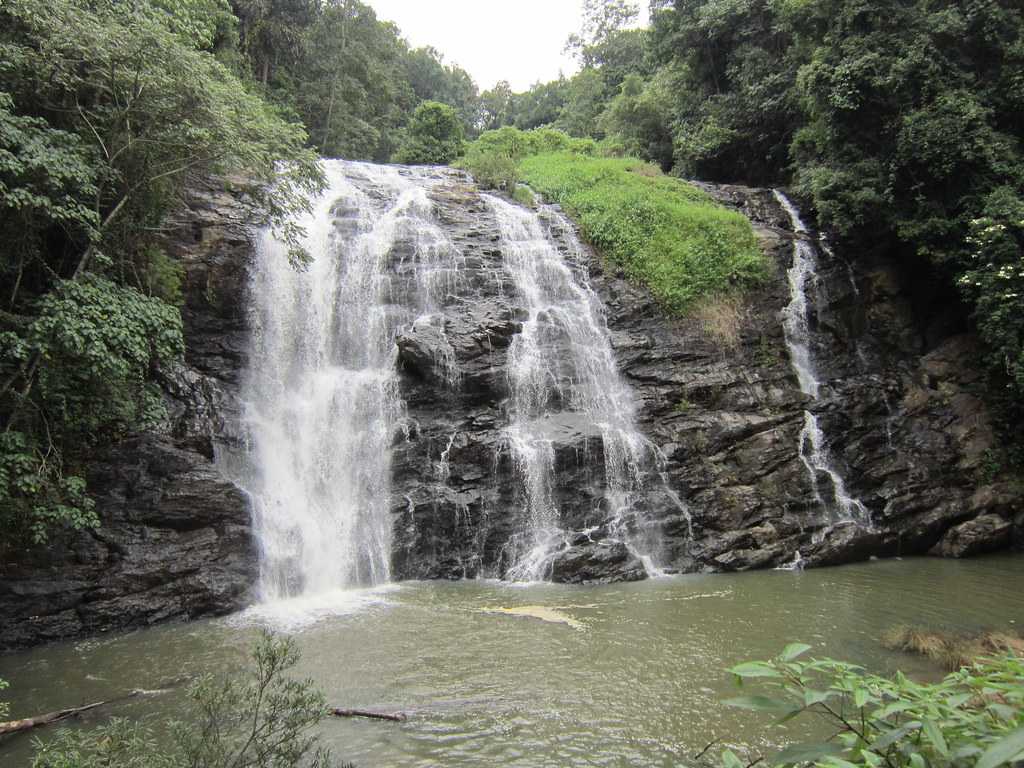 Known as the Scotland of India, Coorg is a quaint hill station popular for its beauty and laid back attitude. One can see several different waterfalls and the lush green nature when they visit Coorg. You can trek to some of the different viewing points and enjoy a relaxing stay in this hill station. In Coorg, you can also go for Elephant sightseeing.
Things to Do in Coorg
A trek to the Bhramhagiri Peak is a must when you visit Coorg, and it provides a panoramic view of the landscape. You can also trek to the Mandalpatti viewpoint.
Visit the waterfalls like the Abbey Falls, Iruppu Falls, Chelavara Falls etc.
Do visit the Nagarhole National Park to witness over 270 species of birds and several more species of animals.
Best Time to Visit
To experience pleasant weather, take a trip to Coorg anytime between October to April. However, Coorg is a year-round destination so you can plan your trip any time of the year.
Budget for Two: INR 15,000 for 2-3 days

Highlights: Mountains, Elephants, Nature, Weather
How to Reach?
To reach Coorg via flight, you should get down at Mangalore and take a cab to Coorg which is at a distance of 135 KM. To travel by train, you can get down at the Mysore Railway Station, which is 120 KM from Coorg. The place is also well-connected by roads, so one can easily travel to Coorg from Mysore, Mangalore, Bangalore, Hassan etc.
9. Hampi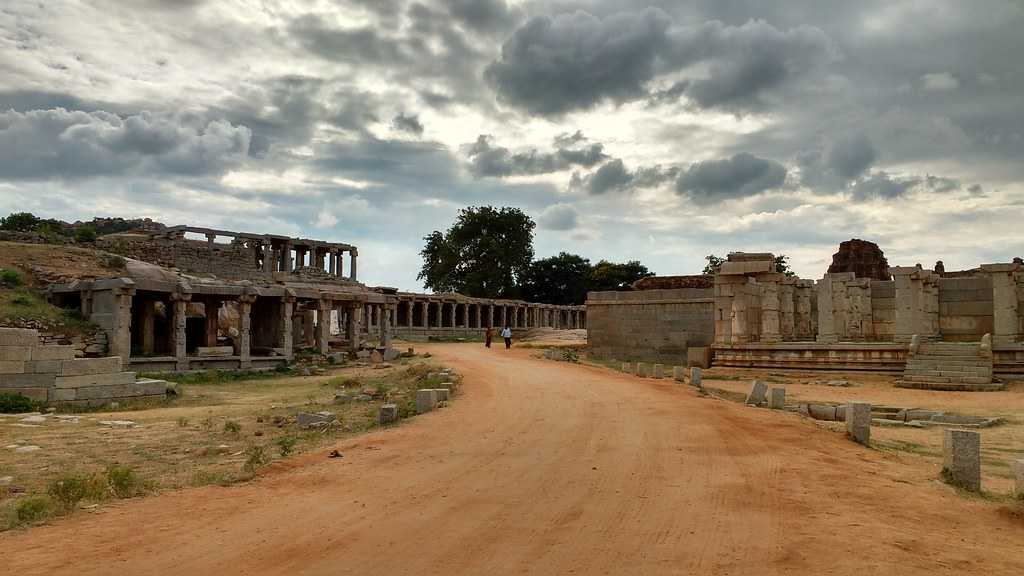 Hampi is a historical destination in Karnataka and is also a UNESCO World Heritage Site. So, if your best friend is a history buff, then you can plan a surprise trip to Hampi. The place also has a lot of Natural Resorts that lure a lot of tourists throughout the world. Hampi has the remnants of the Vijaynagar Empire, and boosts of raw beauty.
Things to Do in Hampi
You have to explore the ruins of Hampi, scattered over 30 KM. We are sure that you will have a great time exploring the place and do avail a tour guide to get more facts. We will recommend hiring a moped or scooter for getting around the town.
In the evening you can sit by the Tungabhadra River and have a nice time. It is also a great place to mingle with new people. You should also try the nearby cafes.
Do look around the Hampi bazaar to get some souvenirs.
Best Time to Visit
Visit Hampi from November to March when the weather is calm and pleasant
Budget for Two: INR 12,000 for 3 days

Highlights: Ruiins, Temples, Good food, Peaceful
How to Reach?
For air travel, the nearest airport is in Belham, nestled at a distance of 300 KM from Hampi. For train, get down at Hospet which is 13 KM from Hampi and then avail a cab. You can also travel in a personal vehicle as Hampi is well-connected with cities of Karnataka.
10. Andaman Islands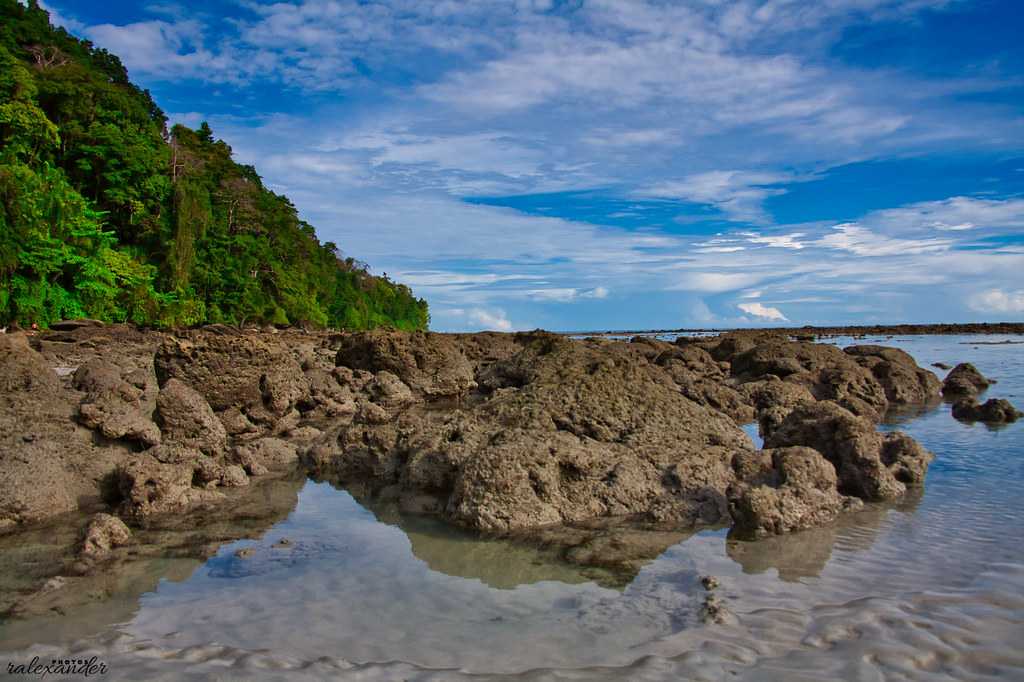 Andaman and Nicobar Islands is an archipelago situated in the Bay of Bengal and is a cluster of more than 500 islands. The place is famous for the amazing beaches lined together. The surreal white sand amidst the beauty of the bay is sublime and is the perfect getaway from the hustle and bustle of life. Here, you can also indulge in thrilling water sports like Scuba Diving, Paragliding etc. You will have a lovely time with your best friend, lazing around the beaches.
Things to Do in Andaman
Do visit some of the iconic islands of Andaman such as the Havelock Island, Ross Island, Viper Island, Baratang Island and check out the different beaches present in the destinations. Also, try to visit the Barren Island, which is home to an active volcano.
Visit the Cellular Jail to get a glimpse of history.
Water sports are a must when you are in Andaman, and you go for in scuba diving, snorkelling, surfing etc. Do visit the Rajiv Gandhi Water Sports Complex.
Best Time to Visit
The best time to visit the Andaman and Nicobar Islands is in the months of November to May when the weather, as well as the sea, remains pleasant.
Budget for Two: INR 30,000 for 3 days

Highlights: Beaches, Coral Reef, Water Sports, Nature
How to Reach?
If you want to reach Andaman, then you can take a flight to Port Blair from Delhi, Chennai, Kolkata, Bangalore or Visakhapatnam. If you plan to reach by ship, then take a cruise from the seaport in Kolkata, Vizag or Chennai. The cruise to Andaman is conducted only twice or thrice a month, and the journey takes about 70 hours.
So, here are some of the best places in India that we think will be ideal for you to visit with your best friend. Have you already visited some of these places? Which one is your favourite? Let us know in the comments below!