Kaziranga National Park Tourism
Home to two-thirds of the world's one horned rhinoceros population, this national park has been declared as a World Heritage Site.
Made unique with a vibrant, well preserved and sustained ecology this park has a very versatile bio diversity which makes Kaziranga National Park a very important and popular tourist destination. Other than the one horned Rhino which almost defines the area, the park also offers pleasant surprises to tourists as they spot Swamp deer, elephants, wild buffalos, Chinese pangolins, Bengal foxes, gibbons, civets, sloth bears, leopards and flying squirrels are a few animals that can be spotted here. The park is also home to the Indian tiger and it is a tiger reserve.

Along with this you'll find your heads turning up to see eagles, hornbills and pelicans. Apart from the wildlife, the park itself is immensely beautiful with water bodies and forests. One can opt for safari rides in the park in either jeeps or SUVs and this is the best way to get around the park. Elephant rides can be arranged and they have to be booked in advance as they are popular.Kaziranga is the place to go for a trip full of excitement into the best and most of what Assam's nature has to offer.



What's Great?
Houses the endangered One-horned Rhinoceros. House to beautiful migratory birds. Beautiful, lush tea plantations. A treat to visual senses. Pleasant climate.
For Whom
Kaziranga is a universally friendly destination. A must visit destination for forest buffs, wild Safari lovers and adventure seekers. A relaxing destination for those looking for peace.
Hotels in Kaziranga National Park
Rooms here are usually booked and even over booked during the peak holiday season - between November and May. So its best to make advance booking. Rooms start at Rs. 1000 in most places. There are good luxury hotels too. Fares go upto Rs. 5000 a night. Fares are subject to change depending on the season. During summer months, an air conditioned room is a necessitiy. There are all kinds of motels, hotels and resorts here. Good resorts are equipped with spas, bar, gift shop and other basics.
Fauna in Kaziranga National Park
Kaziranga is immensely famous for being a home to the world?s largest population of One Horned Rhinoceros (1855), Wild Water Buffalo (1666) and Eastern Swamp Deer (468). There is a total of 35 mammalian species, out of which 15 are threatened. Other species include elephants, gaur, sambar, Indian muntjac, wild boar, Indian grey mongoose, small Indian mongoose, large Indian civet, Bengal fox, golden jackal, sloth bear, The ?big-five? of Kaziranga is the collective name given to the group of one-horned rhino, wild water buffalo, swamp deer, Asian elephant and royal Bengal tiger. Kaziranga was declared a tiger reserve in 2006 and has the highest density of tigers in the world- 1 per 5 sq.km. The total population of wild cats is 118, and it is one of the few breeding grounds for the same, outside Africa. Rivers of Kaziranga are also home to the endangered Ganges Dolphin. The bird kingdom includes names like the lesser white-fronted goose, ferruginous duck, Baer's Pochard duck and lesser adjutant, greater adjutant, black-necked stork, Asian openbill stork, Blyth's Kingfisher, white-bellied heron, Dalmatian pelican, spot-billed pelican, Nordmann's Greenshank, and black-bellied tern. Three species of the vulture- Indian vulture, slender-billed vulture, Indian white-rumped vulture are also found.
Safari Zones in Kaziranga National Park
Kaziranga is a UNESCO World Heritage Site and an Important Bird Area (IBA). For the convenience of management and conservation, the national park is divided into 4 zones: Kaziranga Range, Western Range, Eastern Range and Burapahar Range. One safari of one zone is allowed at a time.

Zones and Routes

Kaziranga or Central Range - Mihimukh-Kathpora- Daphla ng-Diffolu River Bank- Mona beel- Karasing and back
Bagori or Western Range -Dongabeel- Rouman- Rajapukhuri- Monabeel and back
Agratoli or Eastern Range - Agratoli Sohola beel- Rongamotia- Maklung- Turturoni- Dhoba and back
Burapahar Range - Ghurakati- Potahi beel- Diffolu- Phuloguri- Tunikati

While the Western zone is considered good for elephant and safari and rhino sightseeing, Eastern zone is better for water birds.
Wildlife Safari at the Kaziranga National Park
The visit to Kaziranga National Park is probably the highlight of almost everyone's trip to Kaziranga and has a lot to do for everyone. Book a safari jeep or a modern SUV and roam around the area. Kaziranga National Park is a protected environment for some of the most endangered species of the world which includes, animals, mammals and birds alike. The impressive list of animals you can spot here includes the Indian Rhinoceros, Indian Elephant, Wild Buffalo, Wild Boar, Sambar, Macaque, Slot Bear, Indian Leopard, Black Bear and a variety of birds. A lot of migratory birds are also found here and makes a great spot for bird-viewing; an absolute treat for bird-watchers and nature enthusiasts. The Kaziranga National Park is also home to a Tiger reserve that houses the very endangered Great Bengal Tiger. You can also take Elephant rides in the Park.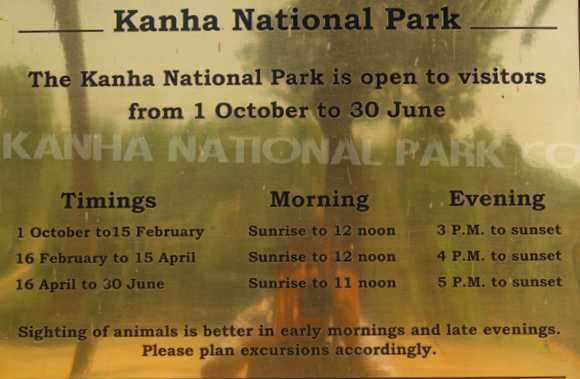 History of Kaziranga National Park
According to legends, a girl Ranga from a nearby village fell in love with a boy named Kazi from Karbi Anglong. Upon disapproval from their families, they eloped and vanished into a forest, named after them as Kaziranga. Another story says saint-scholar Srimanta Sankardeva in the 16th century blessed a childless couple- Kazi and Rangai and asked them to dig a pond in the area so that their name could live on forever. The name Kaziranga could also mean the ? land of red deer? as ?Kazi? in Karbi means ?goat?, and ?Rangai? means ?red?. Some historians believe that the name could also mean ?village of Kajir?, derived from the Karbi word ?Kajir-a-rong?. An area of 232 sq. km was created as the Kaziranga Proposed Reserve Forest on June 1, 1905. In 1908, it was declared as a Reserve Forest, renamed as Kaziranga game Reserve in 1916. In 1950, it was again renamed as Kaziranga Wildlife Sanctuary by conservationist P.D. Stracey. The Assam govt. passed the Assam National Park Act in 1968 and declared Kaziranga a national park. It was accredited official status on 11 February 1974 by Indian govt. and declared a UNESCO World Heritage Site.
Itinerary
Day 1- Reach the hotel by a local cab or bus service and spend the night relaxing. You can spend the evening on the banks of Brahmaputra for a distinguished experience. Day 2- Book a safari in advance and head out for the Kaziranga National Park safari, where you can spot various endangered animal species, including the one-horned rhinoceros. You can also have the Elephant safari, wherein the jeep is replaced with Elephants who take you around the National Park. Take a break for lunch and resume the safari, with bird watching this time. If time permits have an Elephant ride in the National Park as you bring your adventure tour to an end. Call it a day. Day 3- Since Assam is known for its amazing variety of first flushed teas, it's reckoned you visit some of the most infamous tea plantations near Kaziranga and delve in the strong whiff of fresh tea everywhere. You can also participate in a tea tasting; where you will be served sips of different varieties of teas, with differences in color, taste, fragrance and aftertaste. Don't forget to get some packed for you and your loved ones as a souvenir.
The most convenient option for food here, would be the resorts, lodges and hotels that take care of all tourist needs wonderfully. Other than these there are limited options in terms of local food joints or Dhabas.
You can indulge in a variety of local Assamese preparations which include Laksa, Khar, Tenga as well as some other fish delicacies and rice dishes. Along with this you can enjoy popular items of a typical Indian menu in Kaziranga.
Add a Review
Reviews for Kaziranga National Park
- You MUST carry a water bottles with you at all times. Maintain silence when inside the park. Carry sun screen lotion, sun glasses and caps. If you are going for an elephant safari, go fully covered. If you are opting for an SUV or a jeep safari, shorts are alright.

View All Reviews of Kaziranga National Park >>