With gushing waters all around you, splashes of water drenching you and with your mind and body pointed unbridled riding on untamed water through the rapids; a mere sight of this is sure to pump you up with adrenaline. Emerging as one of the most popular adventure sports, river rafting is now included in almost all itineraries of trips with friends and family. With a plethora of rivers within reach, India is becoming a hotspot for river rafting. (And it is often considered as one of the best places to enjoy this adventure sport!). You can choose from many places that offer river rafting in India, depending upon the difficulty levels which are graded as:Grade I- The basic level, Grade II- Easy, Grade III- Moderate, Grade IV- Extremely challenging
Promising a memorable experience for all the adventurers and travellers, this sport is a must-try for all. The pumping of adrenaline and thumping of your heart will make you addicted to river rafting.
Let us dive into the best places for river rafting in India:
1. River Ganga at Rishikesh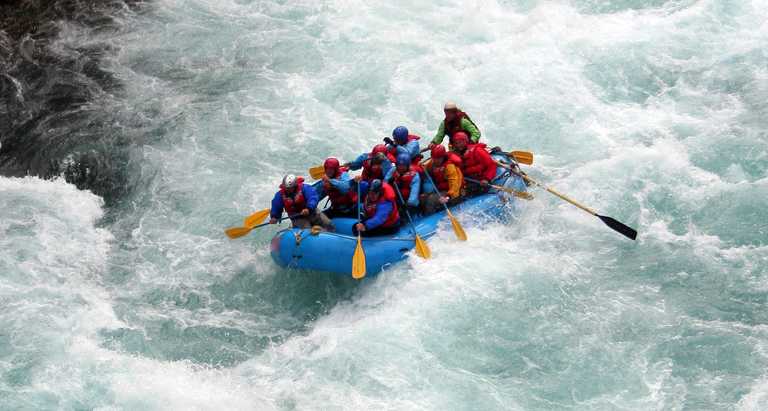 Undoubtedly one of the most spectacular spots for White Water River rafting in India, Rishikesh has become a synonym for this thrilling adventure sport. Rishikesh nestled in Garhwal Himalaya in Uttarakhand offers rafting in the mighty and whimsical River Ganga in 4 stretches. The Brahmapuri to Rishikesh stretch (9 km), the Shivpuri to Rishikesh stretch (16 km), the Marine Drive to Rishikesh stretch (24 km) and the Kaudiyala to Rishikesh stretch (36 km). Amidst these stretches, you will experience Rapids from Grade I to Grade IV. There are around 13 rapids, and some of them have unusual names, like- The Wall (falls between the Kaudiyala and Marine Drive stretch and is most difficult of all), Roller Coaster (falls between the Marine Drive and Rishikesh stretch). The other exhilarating rapids include Three Blind Mice, Return to Sender, Golf Course and Double Trouble. While on these stretches, you can enjoy the serenity of mountains and splendour of the white sand beaches around. The best time of the year to indulge in river rafting at Rishikesh is from June to September.

Difficulty Level: Grade I - Grade IV
Distance Covered: 9 km - 36 km

2. Teesta River at Sikkim and Darjeeling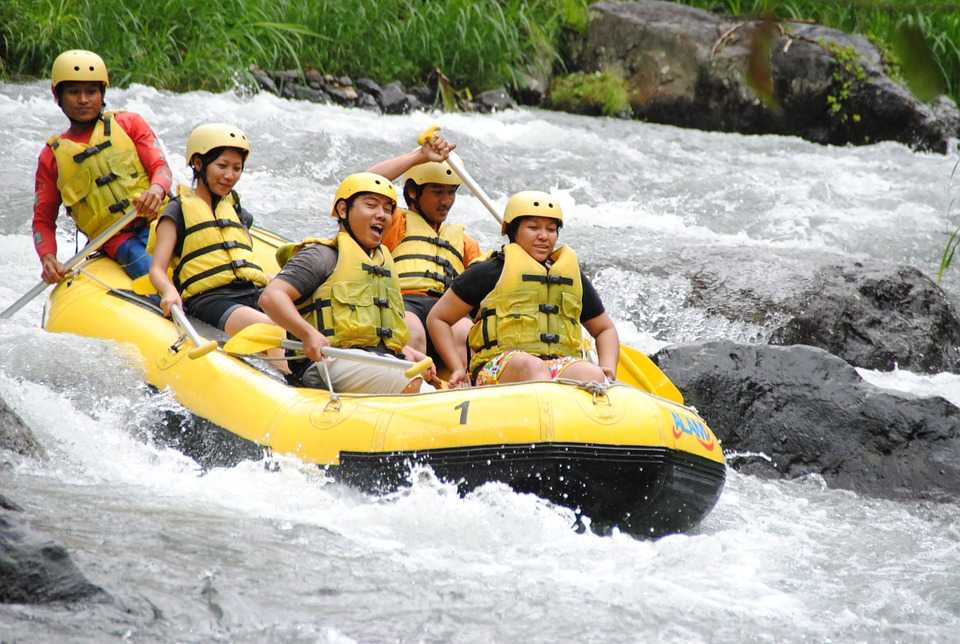 The most famous river in Sikkim, Teesta, flows through Sikkim, Darjeeling and Kalimpong Hill Region. The unruly river Teesta offers the rafters a thrilling experience, with a series of rapids with varying intensity. The raging Rangit is a tributary of this river and has multi-dimensional Rapids, offering more challenging rapids to the rafters. Rafting in Teesta is confined to the months from October to April (winter months). What makes this experience invigorating is the beautiful landscape surrounding Teesta. The rocky terrain nearby amplifies the glory of the river. You can also try your hand at oar and paddle rafting here.

Difficulty Level: Grade I - Grade IV
Distance Covered: 11 km - 37 km
3. Indus River at Ladakh, Jammu and Kashmir
The enthralling land of Ladakh holds a lot of surprises for the travellers. Indulge in this thrilling recreational sport amidst the snow-capped peaks, hilltop monasteries, hillside villages and deep gorges all around. Indus is the longest river in Asia is stretched over 3,180 kilometres. It originates in Tibet and runs over the cold desert landscape of Ladakh. The river has several rafting points, namely- Phey to Indus Zanskar confluence at Nimo, Phey to Nimo, Upshi to Nimo, Upshi to Kharu. The rafting season here is usually from July to September.

Difficulty Level: Grade III - Grade IV
Distance Covered: 25 km

4. Barapole River at Coorg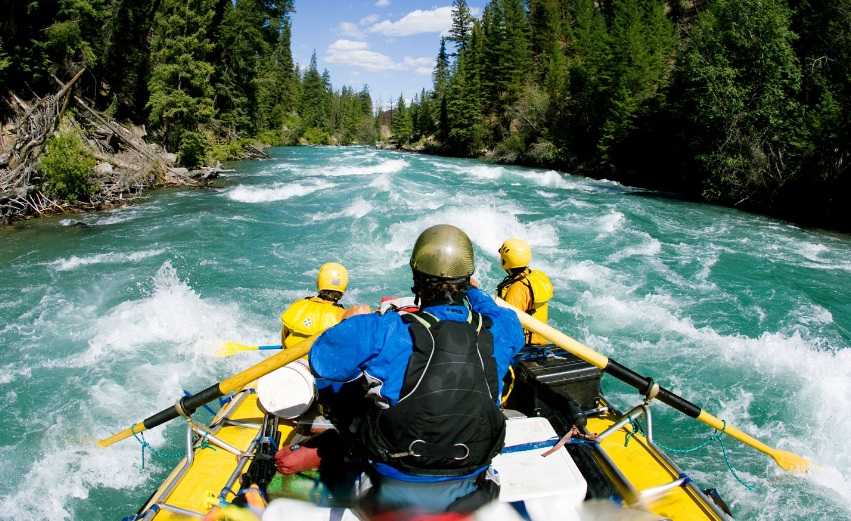 The adventure and thrill of white water rafting are not just limited to Northern India. River Barpole, in Coorg, offers phenomenal rafting experiences. This river of Dakshina Kannada is situated on the Deccan Plateau in the Western Ghats. The river has two sections- the regular upper section of the river has about five rapids while the lower section had 6 to 7 rapids. The intensity of the rapids varies from 2 to 4, depending upon the level of water. Some unusual quirky names given to these rapids are- Morning Coffee, Big Bang, The Ramba Samba, The Wicked Witch, Milky Churn and Grasshopper. The rafting season starts from monsoon months and runs till post monsoon time (July to September).

Difficulty Level: Grade II - Grade VII
Distance Covered: 8 km

5. Kundalika River at Kolad, Maharashtra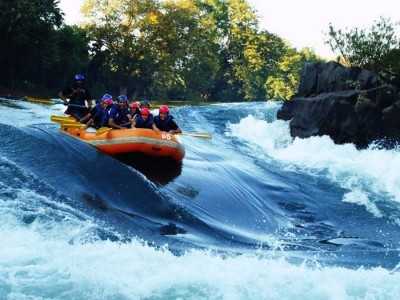 Serving as a hotspot for rafting in Western India, Kolad is a popular destination during the monsoon. Kundalika is a very small river that flows from the magnificent Sahyadri Hills to the Arabian Sea. It is often referred to as the fastest flowing river of the South. It is one of the best weekend gateways of the region and is the only place in India offering White Water River rafting throughout the year. The 15-km stretch provides various Rapids of intensities varying between 3 and 4. The scenic beauty of the surroundings is splendid, and the lush green flora around makes it an attractive destination for travellers.

Difficulty Level: Grade III - Grade IV
Distance Covered: 16 km

6. Brahmaputra River (Lohit River) at Arunachal Pradesh


Northern India has some rafting destinations, but that doesn't mean that North-eastern India will remain devoid of this thrilling adventure sport. The Lohit River, which is a tributary of the Brahmaputra River, is a great spot for kayaking and rafting. River rafting in Arunachal Pradesh takes you on a thrilling ride through foaming white water rapids. The river flows through lush jungles, rocky banks, crevices and tribal settlements, offering excitement lasting a lifetime. Rapids such as Pulsating Pulsi and Toothfairy will surely give you jolts of adrenaline. The best time to indulge in rafting here is from November until March.

Difficulty Level: Challenging
Distance Covered:180 km

7. Yamuna River - Uttarakhand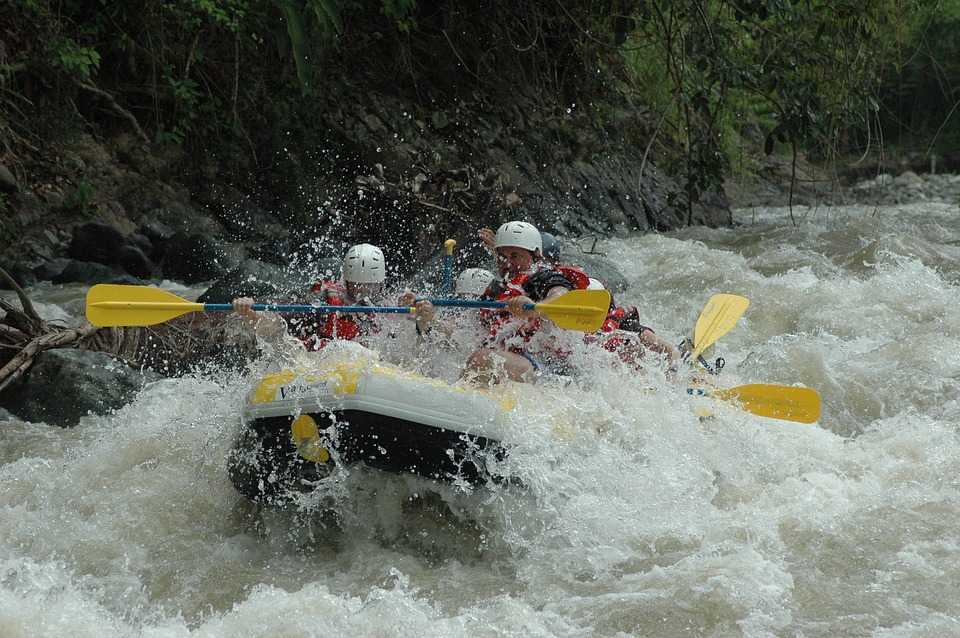 The Yamuna river rafting offers an exciting experience to both amateurs and experienced rafters. It has two stretches - one from Nainbagh to Juddo, and the other from the Yamuna bridge to Juddo. The Nainbagh - Juddo stretch offers as many as 3 rapids and is the most preferred among rafters. Even though the Ganga remains the much more popular option for rafting in the country, many have been discovering the wonders of the rafting experience in the Yamuna over the recent years. The best time for rafting is from mid-September to mid-June.

Difficulty Level: Grade I - Grade III
Distance Covered: 9 km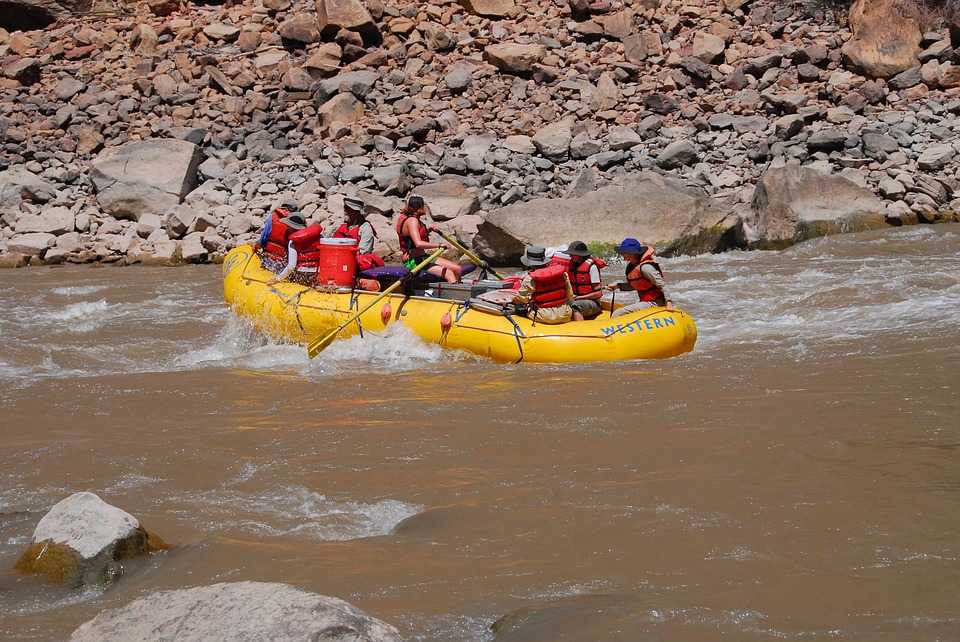 Rafting along the winding Spiti river, nestled in the state of Himachal Pradesh, is an extremely fun experience, where you could spend as much as 6 days on the water! The scenery offers glimpses of local villages, foliage, as well as snow-covered glaciers. The rafting starts from the Tuting region, and covers Pasighat, with the endpoint being Sumdo. It covers a total of a staggering 180 kms. The best time to visit is in the months of July and August.

Difficulty Level: Up to Grade IV
Toytal Distance: 180 km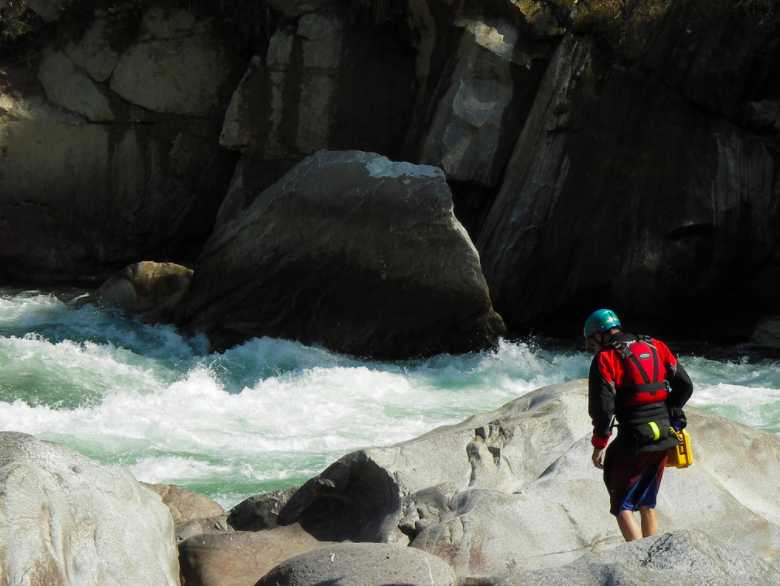 The Kameng River is another exhilarating river rafting experience in the North East. The oft-turbulent river seems to have a mind of its own, and the rafters experience a rill thrill on this ride! It is situated in Tawang, and the river actually originates from a glacial lake located beneath the Gori Chen mountains, located quite far away. The best time for rafting here is in the months of February to March, and November to December. It is the ideal rafting spot for adventure lovers!
Difficulty Level:
Grade III - Grade V
Distance Covered:
25 km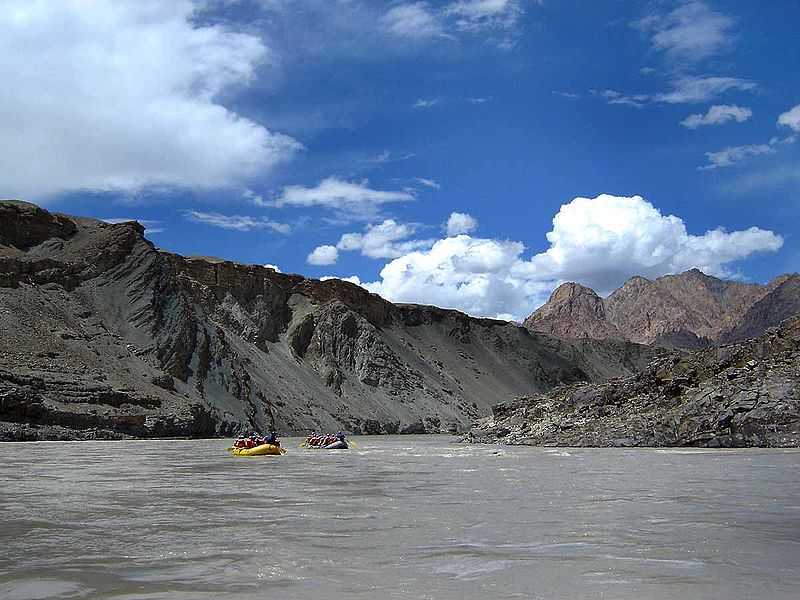 Generally frozen through most of the year, rafting through the icy cold waters of the Zanskar river is a truly exhilarating experience. Located in the Padum and Zimo regions, it covers some pristine, isolated terrains of Ladakh and passes through mountains that rise over 100 feet either side. The time to visit are the months of July and August every year. It promises to offer a unique and memorable experience to all the rafters.
Difficulty Level:
Grade III - Grade IV
Distance Covered:
25 km - 30 km
11. Alaknanda River - Uttarakhand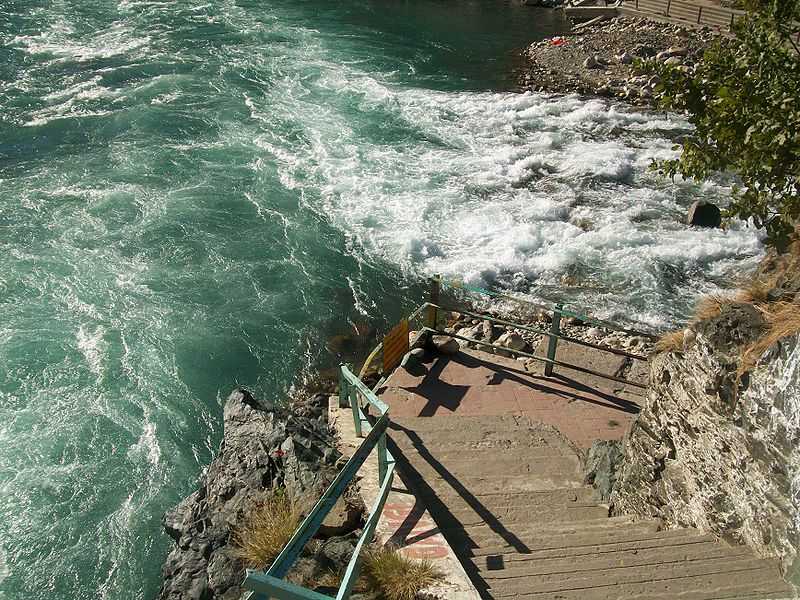 The Alaknanda River in Uttarakhand is another challenging river rafting experience. This river, the second largest tributary of Ganga, originates from the Garhwal and flows through Chamoli and Rudraprayag. It offers a beautiful view of the many valleys of Uttarakhand. The best time to visit is generally between the months of September and June. The Grade V Hillary Fall, named after Sir Edmund Hillary's jet boat expedition is one for the adventure lovers who love a good challenge.
Difficulty Level:
Grade IV - Grade IV
Distance Covered:
Approximately 25 km

The river rafting in Dandeli is a more recent phenomenon, but just as exciting and fun as the others on the list. It offers a winding path along the Western Ghats on the swiftly flowing Kali river. It is one of the best locations for white water river rafting in South India. It flows at an altitude of over 1200 km, and gives an exhilarating ride downstream, amidst a variety of flora and fauna. The best time to raft here is in between the months of November to June.
Difficulty Level:
Grade II - Grade III
Distance Covered:
12 km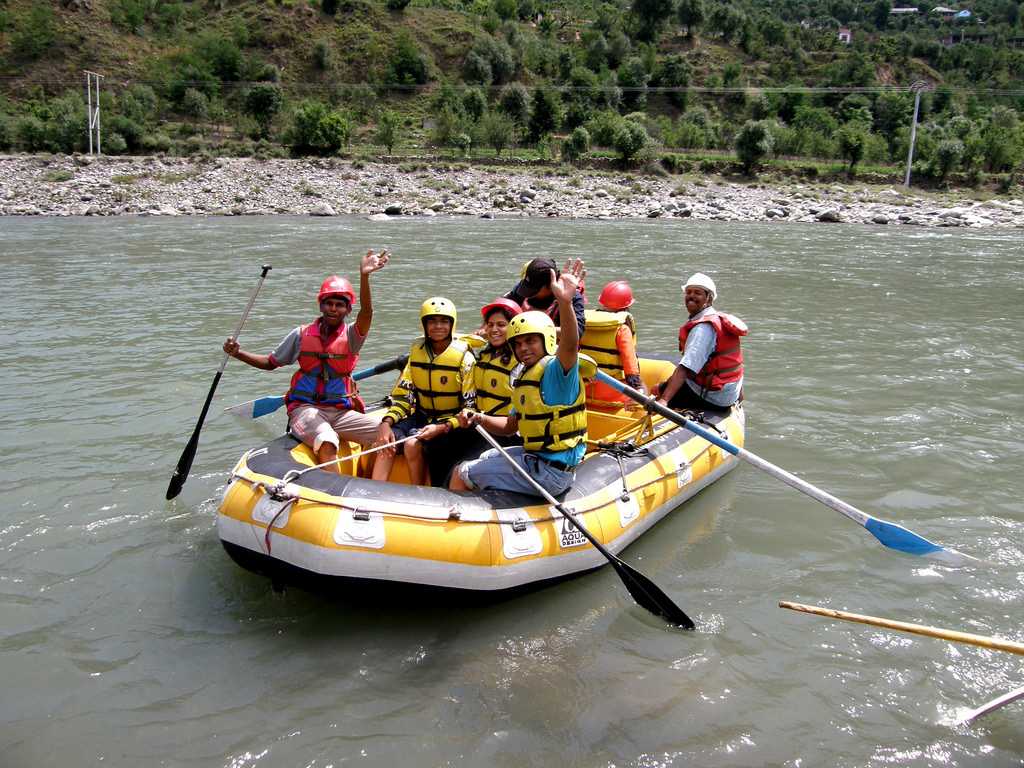 The Beas river in Kullu Manali offers a scenic, sometimes idyllic and sometimes exhilarating experience to its rafters. In the Valley, the rafting begins at Pirdi and ends at Jhuri. It remains a favourite for whitewater rafting, with rapids from 1 to 4. It is open from the month of March to July each year.
Difficulty Level:
Grade I - Grade IV
Distance Covered:
14 km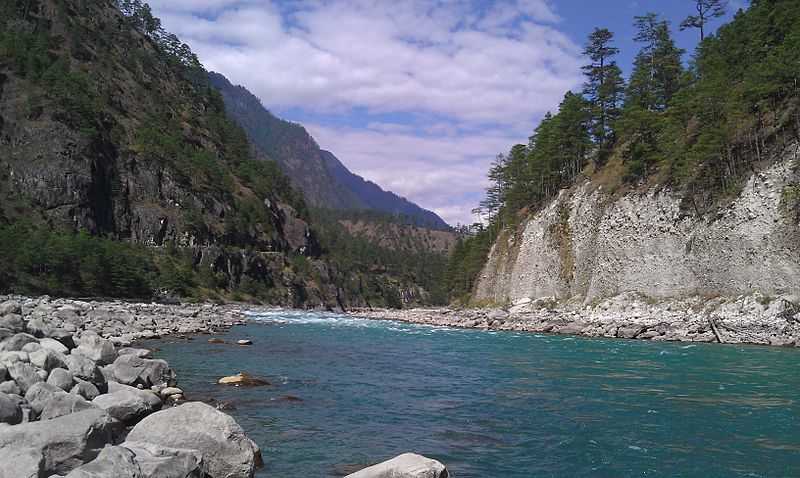 Lohit river is one of the lesser known river rafting spots in Arunachal Pradesh. Entering India through Tibet at its easternmost tip Kibithu, this river flows over 200 km in Arunachal Pradesh. This tempestuous river offers scenic views of alpine forests, and to some of the densest jungles in the country. It is a treasure trove of flora and fauna, and many beautiful flowers like rhododendrons and orchids are frequently in bloom. The best time to visit is between the months of November to March.
Difficulty Level:
Moderate to Grade IV
Total Distance:
Approximately 100 km
15. Bhagirathi River - Uttarakhand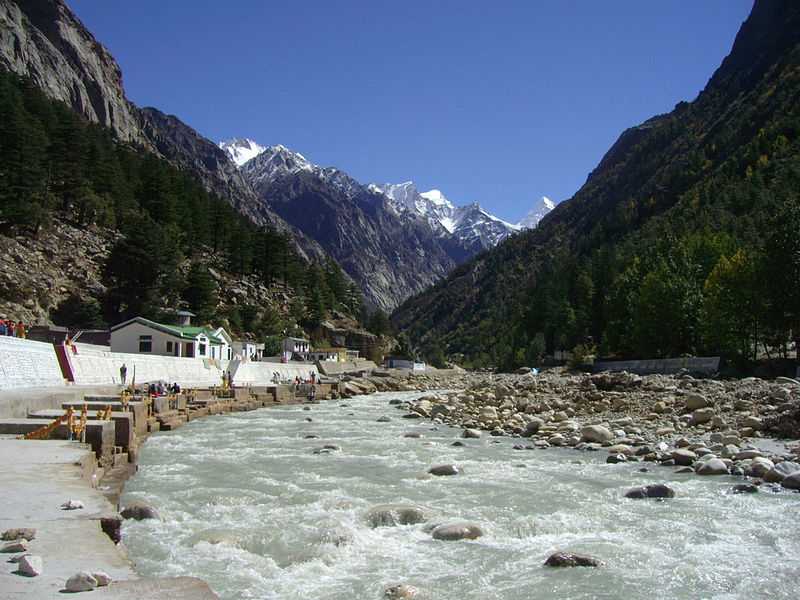 Yet another great place for river rafting in the state of Uttarakhand, Bhagirathi river offers another challenging rafting experience. Through rushing streams and turbulent waters, the rafters are exposed to some major rapids like Elephant rock, the Chute, Sharp S and Confluence. Two of Ganga's best rapids - The Wall and Daniel Dip, can also be accessed here. The time to visit is during the months of October to May every year. The Bhagirathi river's scenic flow along the valleys and mountains of Uttarakhand is not to be missed!
Difficulty Level:
Grade III to Grade IV
Total Distance:
Approximately 150 km
Tips for River Rafting in India

Take a look at some points you might want to check beforehand: It is important to ensure that you go through a professional organization that is geared up with sufficient safety equipment and trained staff who know the river thoroughly. Here are some things you should find out about the organization:
1. Take opinions about the company from people who have been through them recently.
2. Talk to the guides and check if they are able to answer your queries and have done their homework on the safety measures that must be taken and rescue basics like first aid, CPR, etc.
3. Is the life jacket torn, the helmet damaged? Don't ignore the quality of the equipment. The life jacket is of prime importance and should be well-fastened. The buoyancy of the jacket should ideally be 10kg (minimum: 6kg). It is also known as the personal floatation device because well, that is what keeps you afloat!
4. Is the raft well-equipped, containing repair material, glue, sandpaper and waterproof repair tape. Oar rafts must carry at least one spare oar and spare oarlock. All rafts must have a safety line going all around the raft, a bow-line and preferably a stern-line as well. All rafts must have a throw rope bag.
5. Do ensure that a safety kayak accompanies you.
The adventure sport is becoming increasingly popular perhaps because those with no prior experience can go rafting and 'the more, the merrier' rule applies to it. There is something exciting for one and all. Family trips, hang out with friends, corporate team building exercises- find your own reason to go rafting!
I don't know how to swim, Can I still go for rafting?
The answer is a big YES! You can enjoy rafting as long as you have your life jacket on. Although, non-swimmers should avoid body- surfing (body surfing: jumping off the raft into a rapid stretch).
People flock to these destinations every year to enjoy this sport and drench themselves into the beauty of our mighty rivers and pristine landscapes.
Make sure to add few of these in your next itineraries!