Road trips are the best. Be it with your friends, family or even your partners! To make the latter all the more concise and in-time to rescue your weekend plans, here we have listed some of the best romantic road trips in India.
1. Mumbai to Goa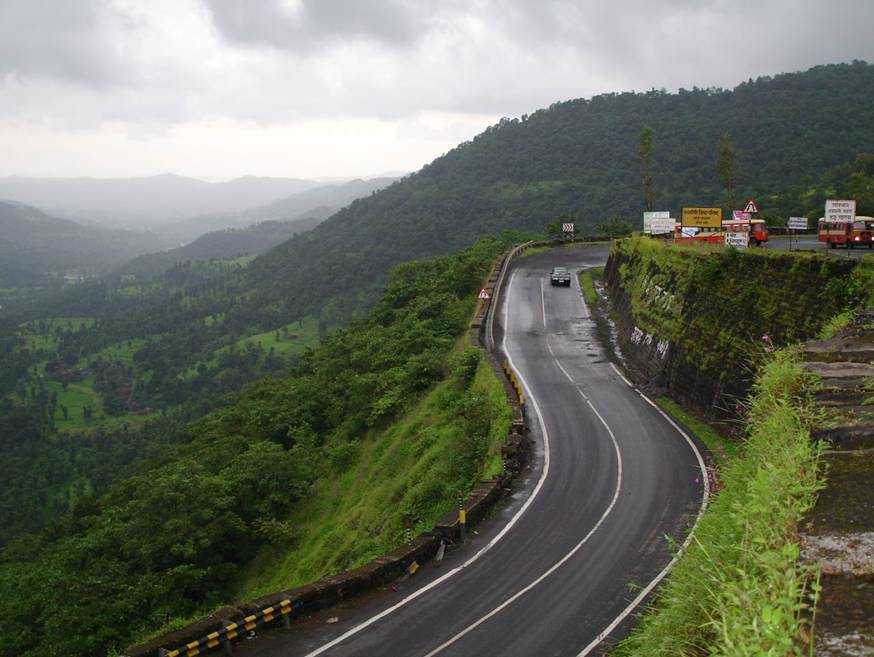 A road trip from Mumbai to Goa is one of the most recommended road trips if you are travelling with your loved ones. Although the distance of the entire journey is around 600 kilometres, you would definitely not want the trip to end because of the panoramic Western Ghats chasing you for the most of the trip.
Recommended Routes
To travel from Mumbai to Goa, you may either choose National Highway 4 (NH 4) or National Highway 66 (NH 66). It will take around 11 hours for you to reach via NH 4, while it will take slightly over 12 hours if you are going via NH 66.
Pros About NH4
Pass through Pune, Satara, Kolhapur and Belgaum.
Forts, lakes and local dhabas Halt at Pune To Visit Shanivarwada Fort, Aga Khan Palace, Shivneri Fort and Rajiv Gandhi Zoological Park.
Romantic Highlights - Kaas Valley or the Valley of Flowers in Satara, Rankala Lake of Kolhapur, Bhimgad Wildlife Sanctuary and the Gokak Waterfalls of Belgaum.
2. Guwahati to Tawang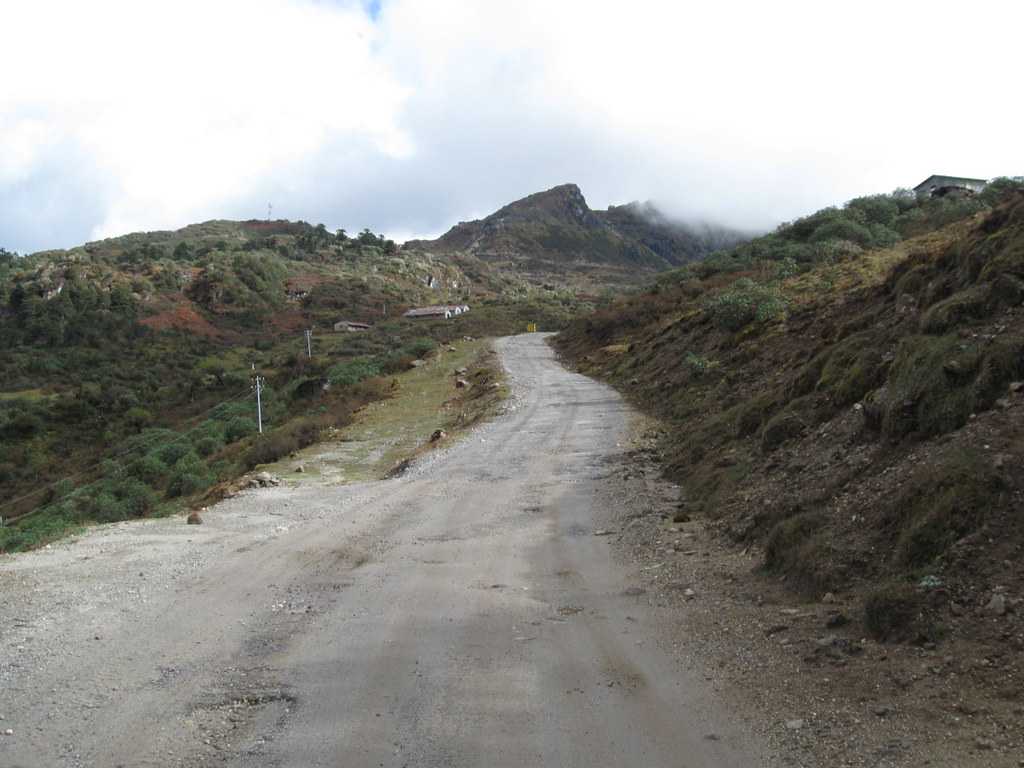 It would take you approximately a week to cover the 510-kilometre-long distance between Guwahati in Assam and Tawang in Arunachal Pradesh.

Recommended Route:
N15
Pros About N15
Orang National Park situated on the Brahmaputra river banks.
Tezpur to Nameri National Park. Here you may enjoy boating in the Brahmaputra tributaries
Other places falling into the route include Bomdila, Lower Gompa, Dirang Valley and Sangti Valley.
3. Kolkata to Digha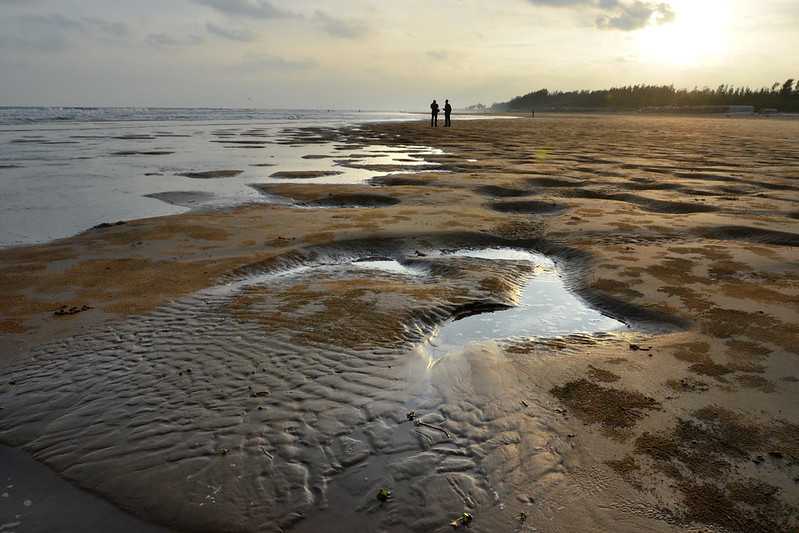 Road trip from Kolkata to Digha is especially recommended for travellers going on their honeymoon! A popular seaside town in Purba Medinipur district of West Bengal, Digha is around 183 kilometres from Kolkata and is approximately a 5-hour journey.
Recommended Route
Howrah - Kolaghat - Manikjore - Ramnagar - Digha.
4. Delhi to Jaipur (via Agra)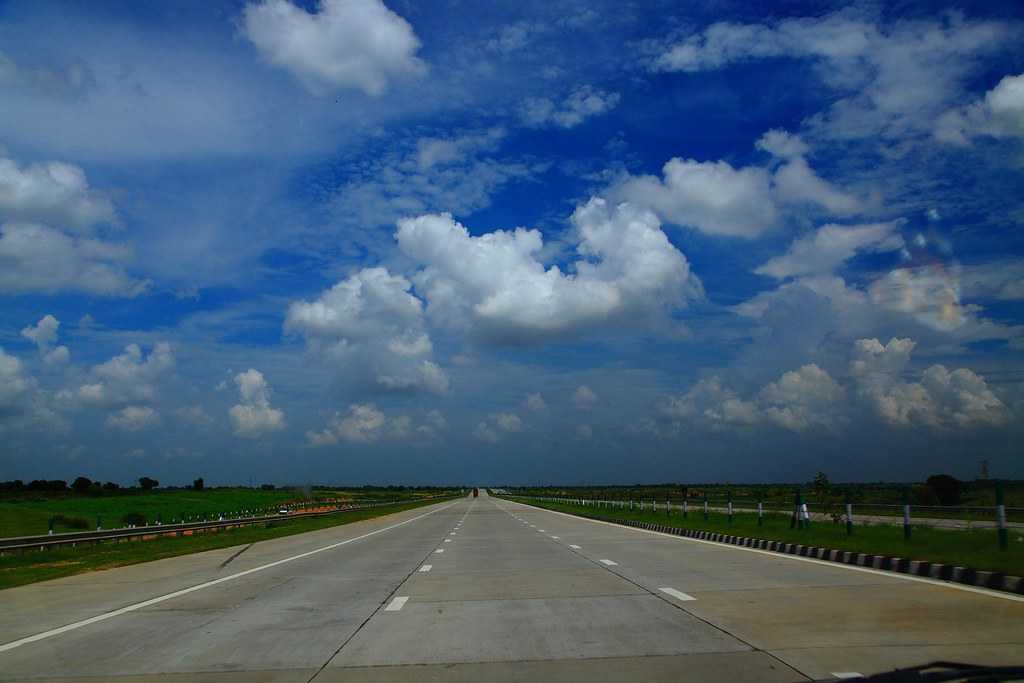 Travelling along the Golden Quadrilateral of India will take around 4 hours to cover the 212 kilometres route from Delhi to Agra via Vrindavan. It would require another 4.5 hours to cover the 245 kilometres from Agra to Jaipur via Bharatpur and Dausa districts.
5. Chennai to Puducherry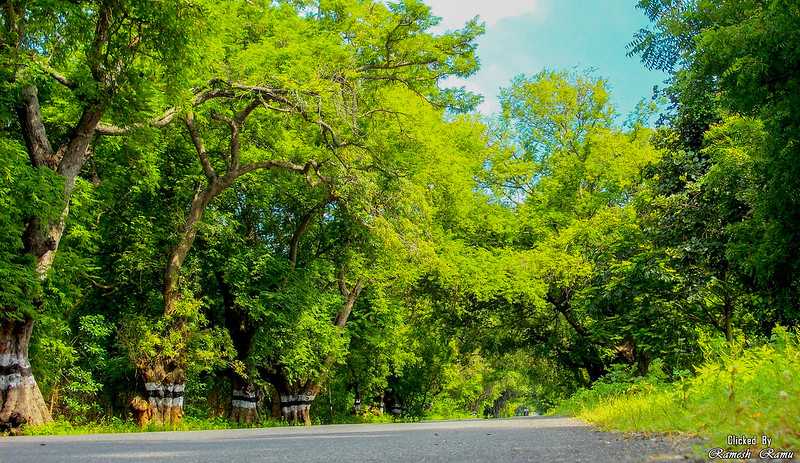 Chennai to Puducherry is one of those roads in India which will give you some Hollywood feels. A 155-kilometre route, the journey would be approximately 4 hours.
Places to visit on the way

Raja Annamalai Puram, Kovalam, Mamallapuram and Koovathur.
6. Vishakhapatnam to Araku Valley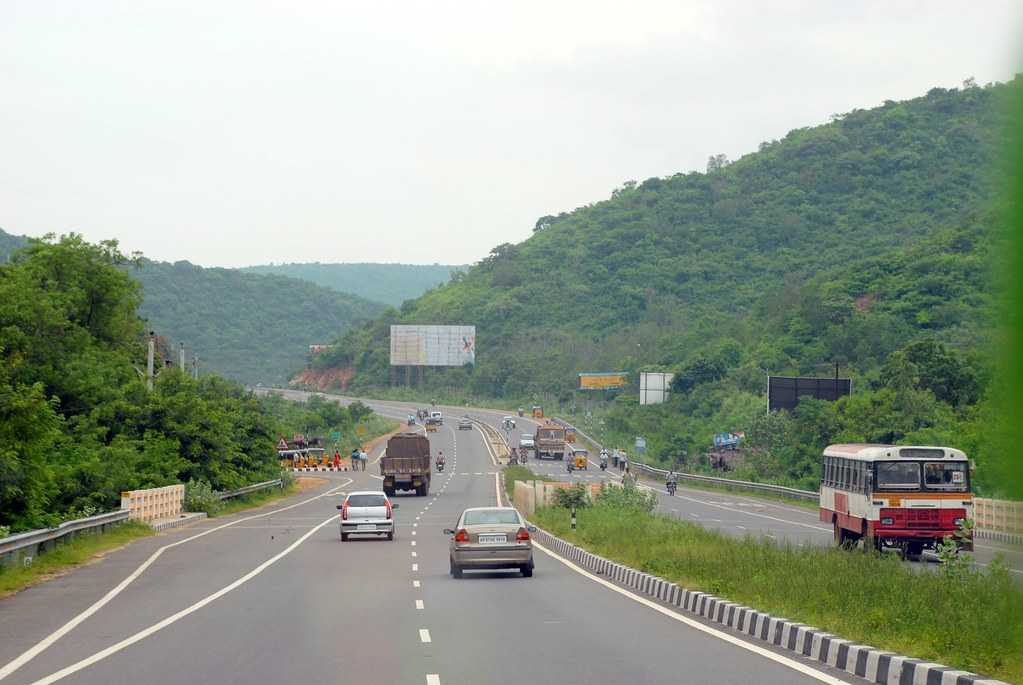 The road trip from Vishakhapatnam to Araku Valley may be considered as one of the best road trips you may go for in Southern India. The entire road trip is around 116 kilometres in length and will take you around 3 hours to complete it.
7. Ahmedabad to Kutch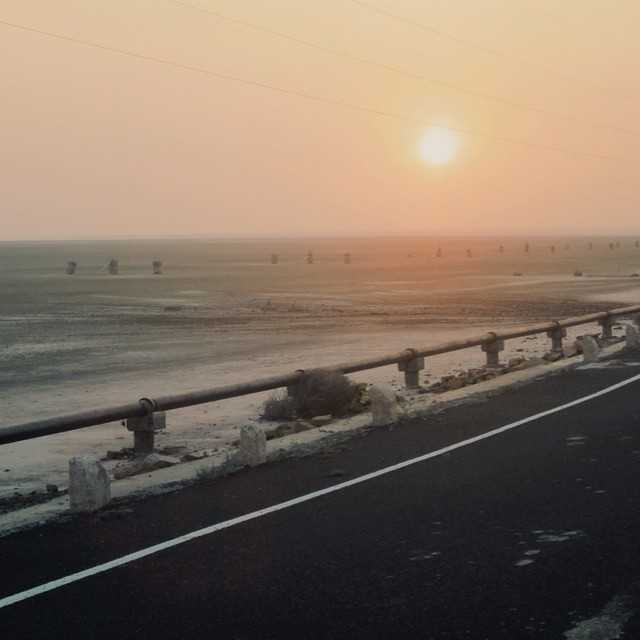 Travelling along the road connecting Ahmedabad to Kutch will give you feel of the Death Valley Road in the US. Smooth, straight road of around 480 kilometres with vast stretches of white sands of Kutch is surely romantic. As you edge closed to Kutch on this 8-hour journey, you may spot villages filling up the landscape in the distance. Here you may halt your vehicle for a meal at the local dhaba before proceeding further to Kutch. Unlike any other road trip, this one will surely give you a glimpse of Gujarat's heritage amidst the spellbound beauty of Rann of Kutch! To further add to the romance on your trip, you may plan the trip around the Rann Festival of Kutch.
8. Jaipur to Jaisalmer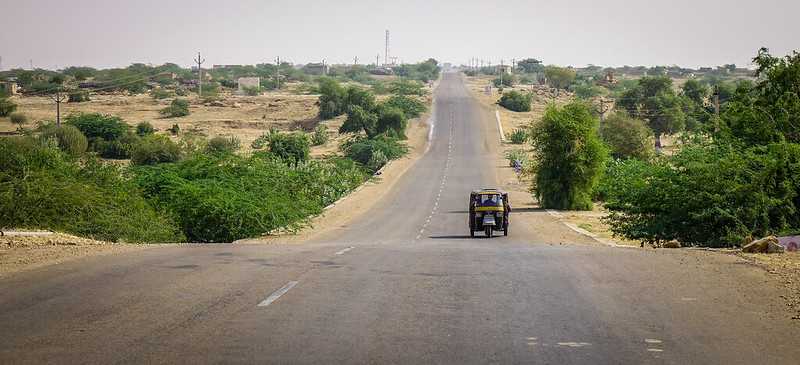 Travelling via road from Jaipur to Jaisalmer is another romantic road trip recommended for you if you are travelling as a couple. You may even halt at either Jodhpur city or Nagaur city, which are two major cities falling en route Jaisalmer. Although the route is nearly 550 kilometres long, it will take only 10 hours to cover the distance assuming a stopover.
Recommended Route

Jodhpur - Jobner - Kuchaman City - Nagaur Jodhpur - Ramdevra-Jaisalmer.
9. Darjeeling to Pelling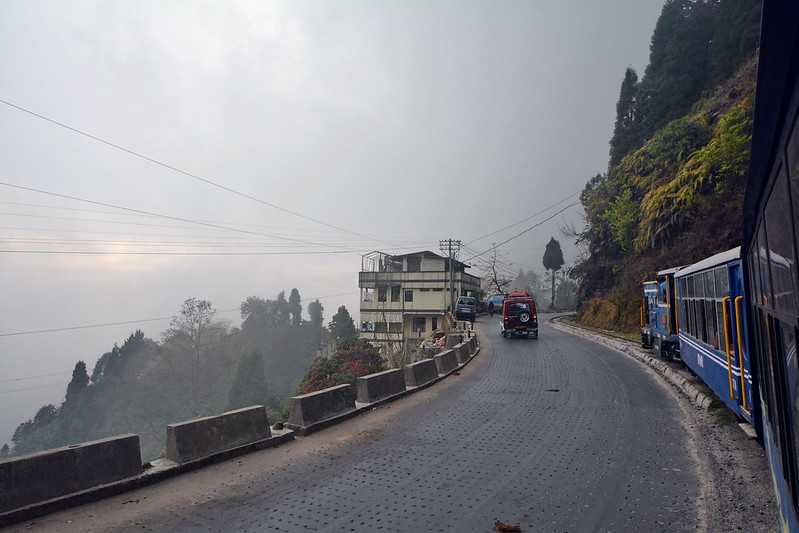 Situated at an elevation of nearly 7,200 feet from the sea level, the road from Darjeeling to Pelling will allow you to get some breath–capturing views of Kanchenjunga. This road trip is particularly recommended because Pelling is one of the most underrated tourist destinations of Sikkim. Distance from Darjeeling to Pelling is merely 107 kilometres, and it will take around 6 hours to reach the place if you don't halt in between (which cannot happen considering the views along the route!).
10. Chennai to Munnar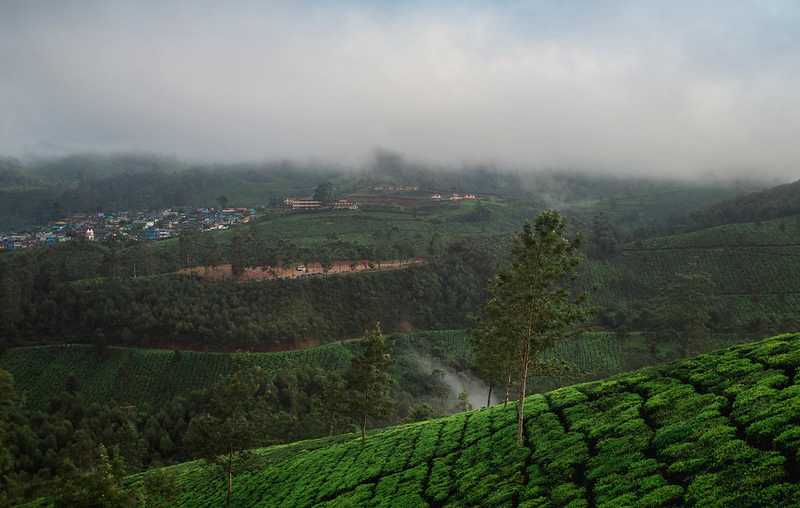 Views of roads bending and curving along the hills with lush green vegetation covers of tea plantations surrounding them is what you get to witness while driving from Chennai to Munnar. The 11-hour journey would cover approximately 615 kilometres.
Recommended Route
Chennai – Trichy – Dindigul – Udumalai – Munnar
To avoid traffic, it is advised to leave from Chennai during early morning hours. It would also be a great opportunity to capture the marvellous sunrise from the Western Ghats!
11. Shimla to Manali (via Mandi)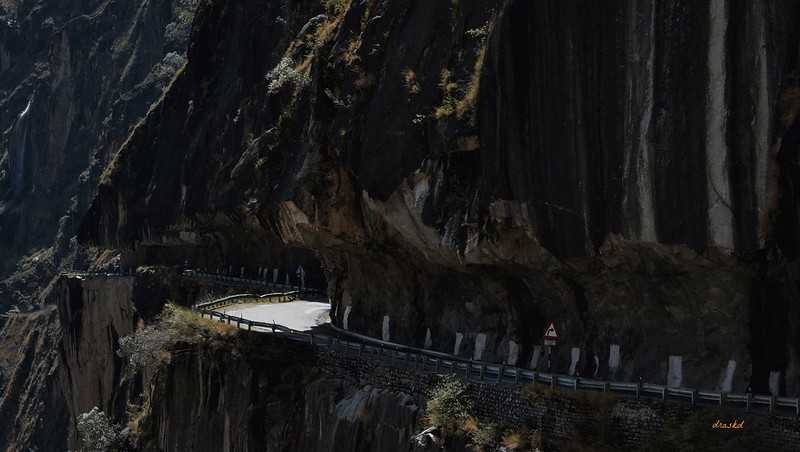 Shimla, Mandi and Manali are places where everyone would like to visit at least once in their lifetime. The road trip from Shimla to Manali steers through dense coniferous forests of the region, across spectacular hilly views. During your trip, you may even cross Rohtang Pass, which is popular for freezing winters.
12. Mumbai to Mt. Abu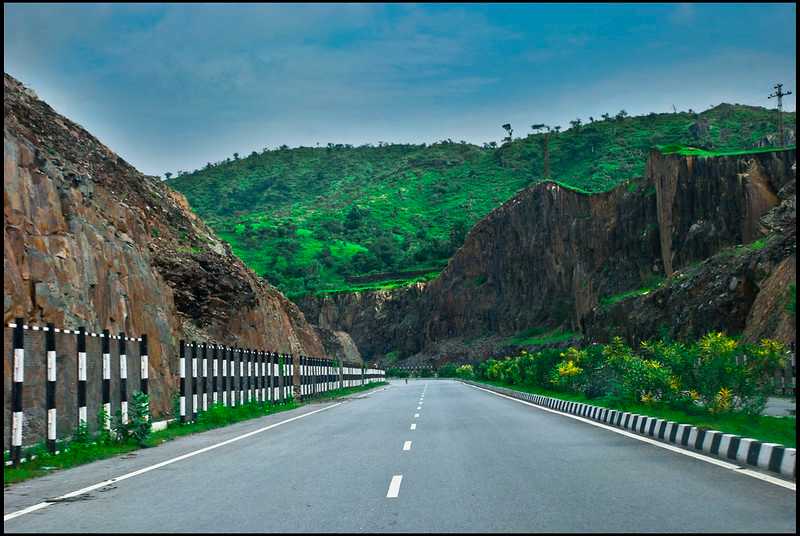 This road trip will surely prove to be one of the most romantic and the most epic road trips of your life! Covering a whopping distance of 995 kilometres, you get to witness varying weathers, topography, cultures, cuisines and people on your trip. While you come across farms and green vegetation in the first half of your journey, you come across stretches of sand and dried Khejri trees in Gujarat towards the second half before witnessing the vegetation of Mt. Abu hill station.
13. Manali to Leh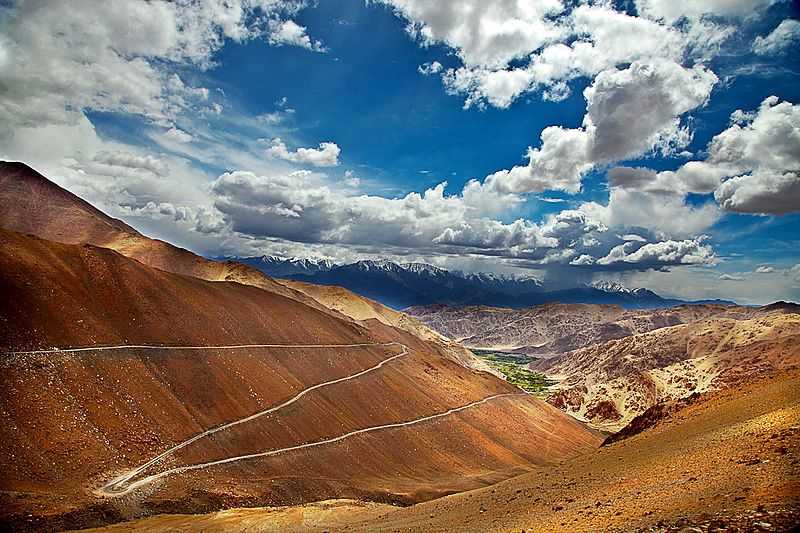 This road trip happens to be the dream road trip for most couples. Geared up on motorbikes, luggage and tents buckled tightly, you may easily spot couples riding along the Manali – Leh highway of nearly 480 kilometres. Bikes are recommended over cars for a better experience. Due to the change in terrain and climate, you may be required to halt in between and thus, stretch your road trip to one or two days period.
14. Bangalore to Ooty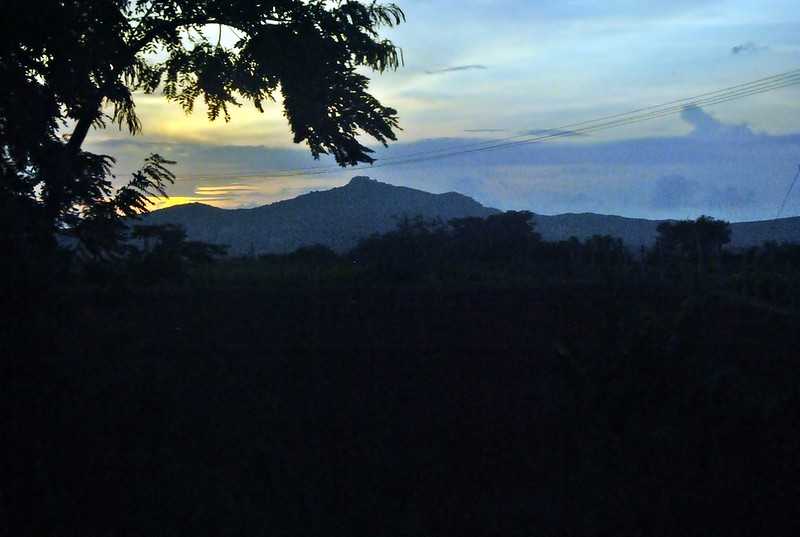 Ooty is one of those hill stations lying close to Bangalore where many drive to over the weekend. With a distance of around 275 kilometres, you will take nearly 7 hours to reach Ooty. Views of tea plantations and Nilgiri Hills visible in the distance are some of the highlights of the trip. Even in Ooty, you may visit different sightseeing places such as Rose Garden and Avalanche Lake.
15. Puri to Konark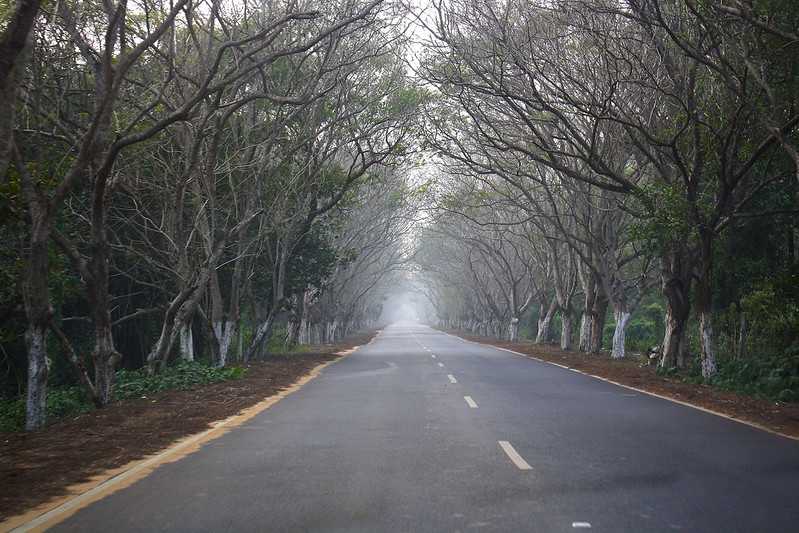 The mesmerising beaches of Puri and tree-covered roads leading to the nearby town of Konark will allow you to take your loved ones on a short romantic road trip. You may also stop in between to capture a wonderful view of the sunset at Bay of Bengal to end your evening romantically. The distance of this road trip is so short that you can go for it on as a weekend getaway with your loved ones!
16. Shillong to Cherrapunji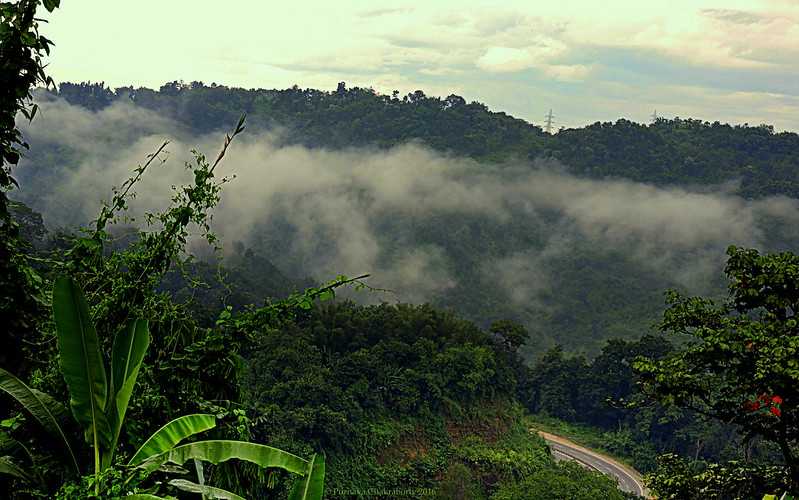 The road trip from Shillong to the second wettest place on Earth, Cherrapunji, may be considered as the best trip in Northeast India. Throughout your trip, you would indulge in panoramic mountain and vegetating views along with the smell of moisture in the air. Further, the multiple waterfalls of Cherrapunji and the famous double living root bridges add up for some romantic and exciting hiking activities for any couple to enjoy! The entire road trip is of 55 kilometres and takes around 2 hours to cover the distance.
17. Bangalore to Coorg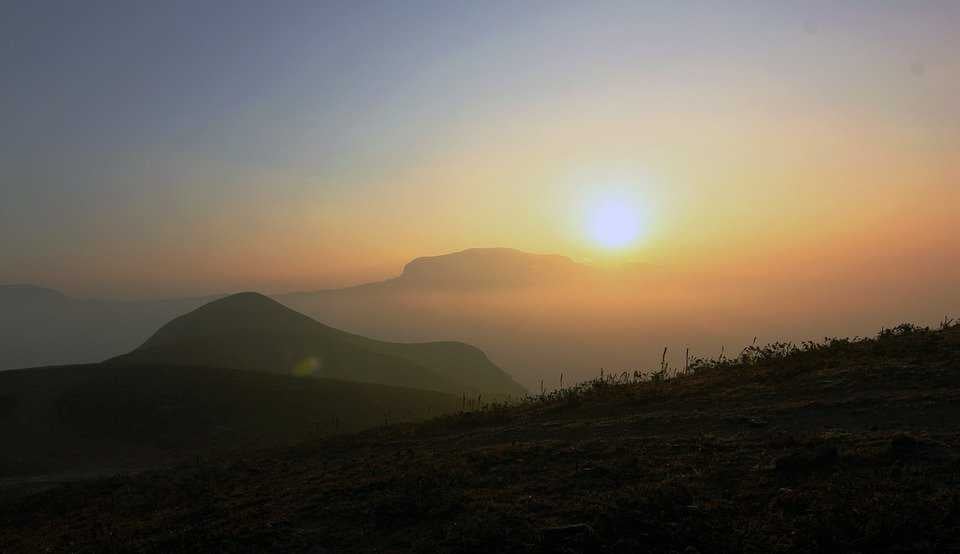 Bangalore is one of those cities in Southern India which beholds extensive connectivity with some of the most popular tourist destinations of the region. Coorg is one such place in Karnataka which is around 265 kilometres from Bangalore. Approximately a 6-hour trip, this road journey will steer through numerous coffee and spice plantations of the region.
18. Kozhikode to Kollegal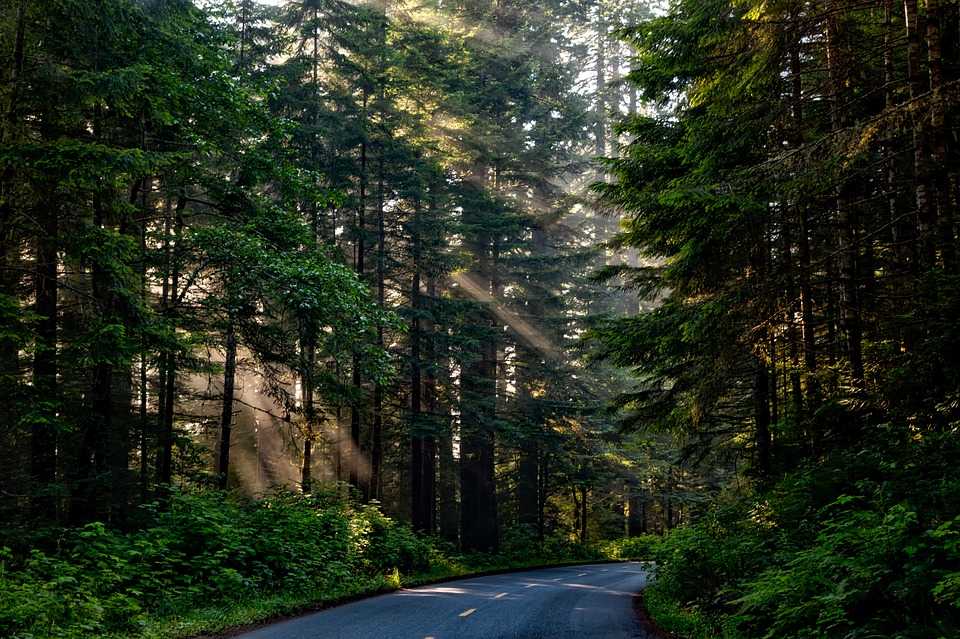 Driving along the road connecting Kozhikode and Kollegal will surely prove to be a romantic and an adventurous road trip. Throughout the 280-kilometre route, you would drive through the dense forests of Bandipur Tiger Reserve, where spotting elephants is a common scenery! If you are lucky enough, you may even spot tigers crossing the road or simply glaring at you along the roadside. You may even halt at Wayanad falling en route Kollegal to enjoy some romantic sightseeing at Tusharagiri Waterfalls and the Lakkidi View Point. The entire journey will take roughly around 6.5 hours to complete.
19. Kolkata to Varanasi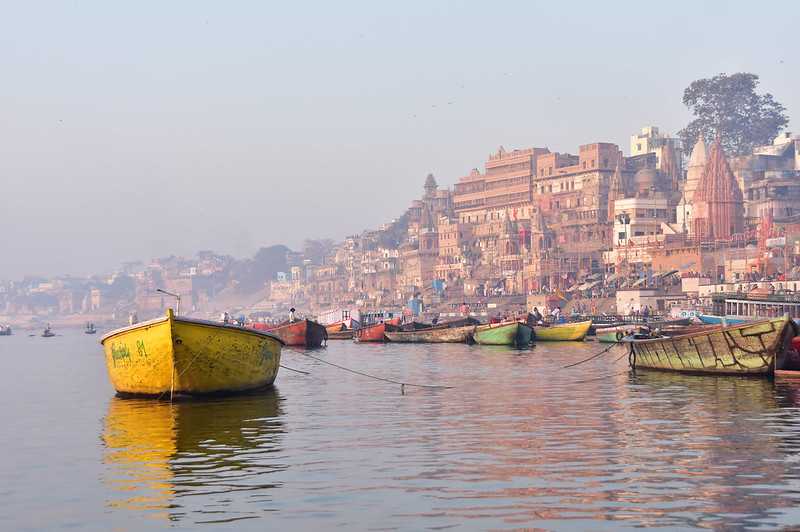 A road trip from Kolkata to Varanasi is another romantic road trips recommended to you if you are looking for a really long drive. Starting from Kolkata, you need to drive for 680 kilometres to reach Varanasi, the city of Lord Shiva. This road trip is recommended for couples who are religiously on the lookout for time together.
20. Mumbai to Pune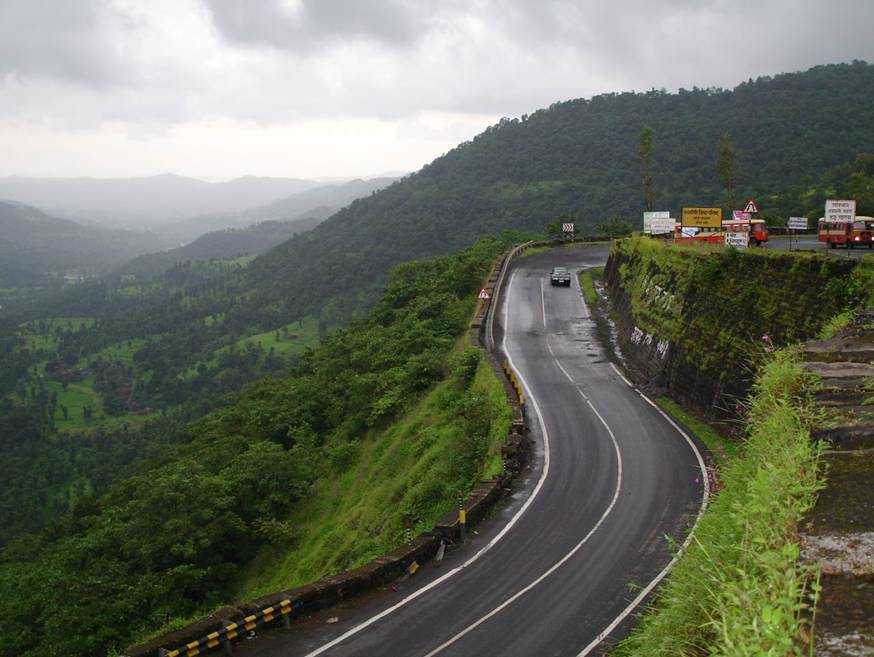 Mumbai to Pune is truly one of the most amazing road trips. While driving along NH 4 of the Golden Quadrilateral, you will come across views of clouds floating around the hilltops and greenery covered hills visible in the distance.
So, how many of these road trips have you been on? Did we miss out on any of your favourites? Let us know in the comments below!