Health is wealth, and one should never forget that. If you're planning your next trip to India, visit your doctor beforehand and let them know where you will be travelling and take the required vaccines for your trip.
Here is a list of vaccination that most people take before entering India. However, we must remember that all of us are different, and some of us would require additional vaccines and some wouldn't. Hence, it is advisable to consult your doctor.
Most tourists travelling to India get
Tetanus, Typhoid, and Hepatitis A v
accine along with routine vaccines (these include tetanus, influenza, MMR).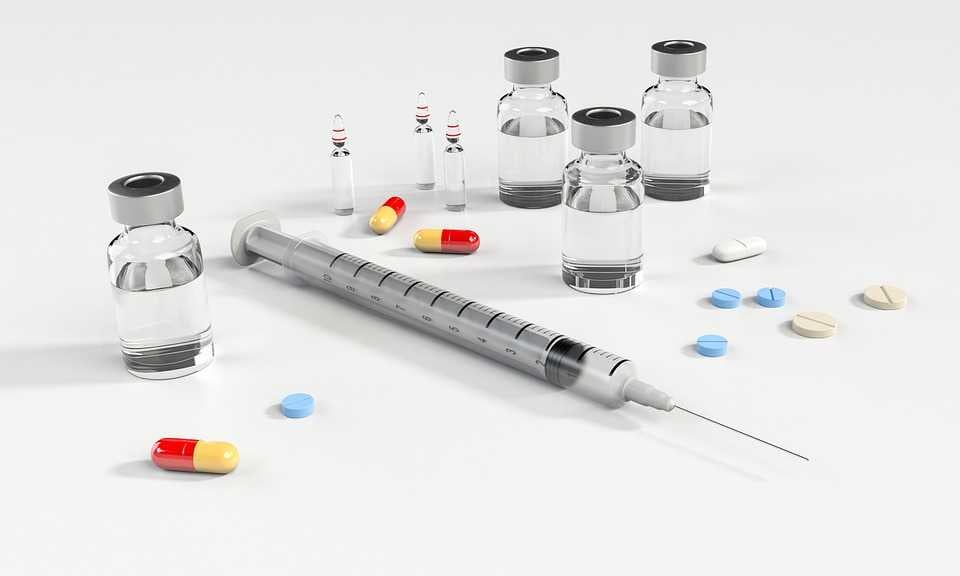 Vaccines to get before travelling to India
Hepatitis A
Hepatitis A is a viral infection that is endemic in India. It is a highly contagious liver infection caused by hepatitis A virus. It can spread through unhygienic food or water. You must watch where all you will be eating or staying and know how sanitised the area is. 
Hepatitis A vaccines are must for tourists travelling to India especially to see the rural India. 
Tetanus
Vaccine for tetanus or tetanus toxoid is recommended for all individuals to take the vaccine every ten years. If you have not had the vaccine taken in past ten years, then you must take it. Tetanus is spread through cuts and wounds. 
Typhoid
The typhoid vaccine must be taken at least two weeks before entering India. Typhoid is spread through contaminated food and water. It is riskier and more disease prone in areas where sanitization is very less. Therefore it is compulsory for Travellers to take this shot before visiting India. 
Malaria
Taking some tablets like Doxycycline, Lariam or Malarone can prevent malaria. But apart from that, travellers should take measures to make sure mosquitoes do not bite them. The travellers are suggested to use mosquito repellent creams all the time. They may even ask their doctors for other ways to prevent mosquito bites.
The mosquitoes increase in number especially during the rainy season in the lower altitudes. Travellers travelling during the monsoons should take extra precautions. 
Other recommended vaccines
Cholera
If you don't have proper hotels booked and meals planned, then it is recommended to get the cholera vaccine. Cholera is spread through contaminated water and food consumption. It is important to stay in a sanitised environment, drink bottled or purified water and avoid unsafe food. 
Diphtheria
A vaccine for diphtheria is usually received during childhood. If you haven't had it, you need to take it before your travel. Others should also check if they require a booster. Diphtheria risk is high in overly crowded places. 
Hepatitis B
Hepatitis B is transmitted during sex or when using contaminated needles (It spreads through infected blood). Around 80 million people in India have been affected with Hepatitis B. If you are travelling to India for some medicinal purpose like volunteering for medical camps or any such purposes, this shot is recommended.  
Japanese Encephalitis
Japanese Encephalitis is another disease spread by mosquitoes. You may be required to take the vaccine depending on which area you will be living and how long. Mosquitoes breed in water and hence even in the rice paddy fields. The infected mosquitoes bite between dusk and dawn. If you are to visit rural areas that lack sanitization, this vaccine is suggested.  
Rabies
Rabies is still a major health issue in India. Rabies is spread through the saliva usually by the infected animal biting the skin. It can be spread through infected dogs, bats and other mammals.
This vaccine is recommended for tourists who are spending a majority of their time outdoors (camping, hiking, long trips) or around animals in India. 
MMR
MMR vaccine should be taken against MMR (Measles, Mumps and Rubella) diseases. The virus reproduces in the respiratory system and is spread by the saliva or mucus of the infected person by coughing or sneezing. It is also advisable to wear face masks in crowded market places or beaches to avoid any such diseases.
Chicken pox and polio
The varicella vaccine against chicken pox and Salk's vaccine against poliomyelitis are routine vaccines that are usually given during childhood. If not, they are recommended to the traveller.
However, India has been declared polio free country for several years now, and it's truly an achievement.
Yellow fever
Fortunately, India has no risk of yellow fever. But if you are coming from a country that has a risk of yellow fever, you will be required to take a vaccine before entering India. You may also be asked to show the proof of immunization. 
Dengue
Dengue is another mosquito borne disease. Sadly there is no vaccine for it. Mosquito bites spread it and thus general precaution and hygiene should keep you safe. Travellers are recommended to carry mosquito repellant creams.
Other Precautions To Be Taken By Travellers
Do not drink tap water. It is advisable to drink bottled water or purified water only
Road side food stalls in India are famous but beware of eating from such places especially if you are not sure of the quality of water used in the preparation.
Wear masks covering your nose and mouth in cities and other crowded places to avoid any respiratory illness.
Take extra measures to prevent mosquito bites. You must use mosquito repellents creams and sprays. If you are hiking or camping in a low altitude area, then it is recommended that you carry a mosquito net that you can tie around your tent where you sleep.
Do your homework. Research about the places you are planning to visit to get a general idea of how clean are those places, what facilities are available, etc.
Some common sense and precautions will make sure your health and safety remain intact. You will go back to your home country with some amazing memories from India!