Tough and harsh yet glorious and fascinating, the mighty Himalayas are undoubtedly the most mysterious and beautiful terrain in the world. Mountaineers and adventure enthusiasts from all over the globe aspire to scale the lengths of these snow-clad mountains. It is a wonder in itself that Indian Government has managed to build roads at the highest altitudes so that the tourists can bask in the maximum beauty of this mountain range. India prides itself with many of the world's highest motorable roads. Which one is the highest among them is often debated about due to discrepancies in the definition of 'motorable road'. The most common definition of a motorable road is;
A road or pass that can be driven on by a vehicle having high ground clearance or a motorcycle.
Listed below are the 12 highest motorable roads in India:
1. Dungri La or Mana Pass, Uttarakhand - 5610 Metres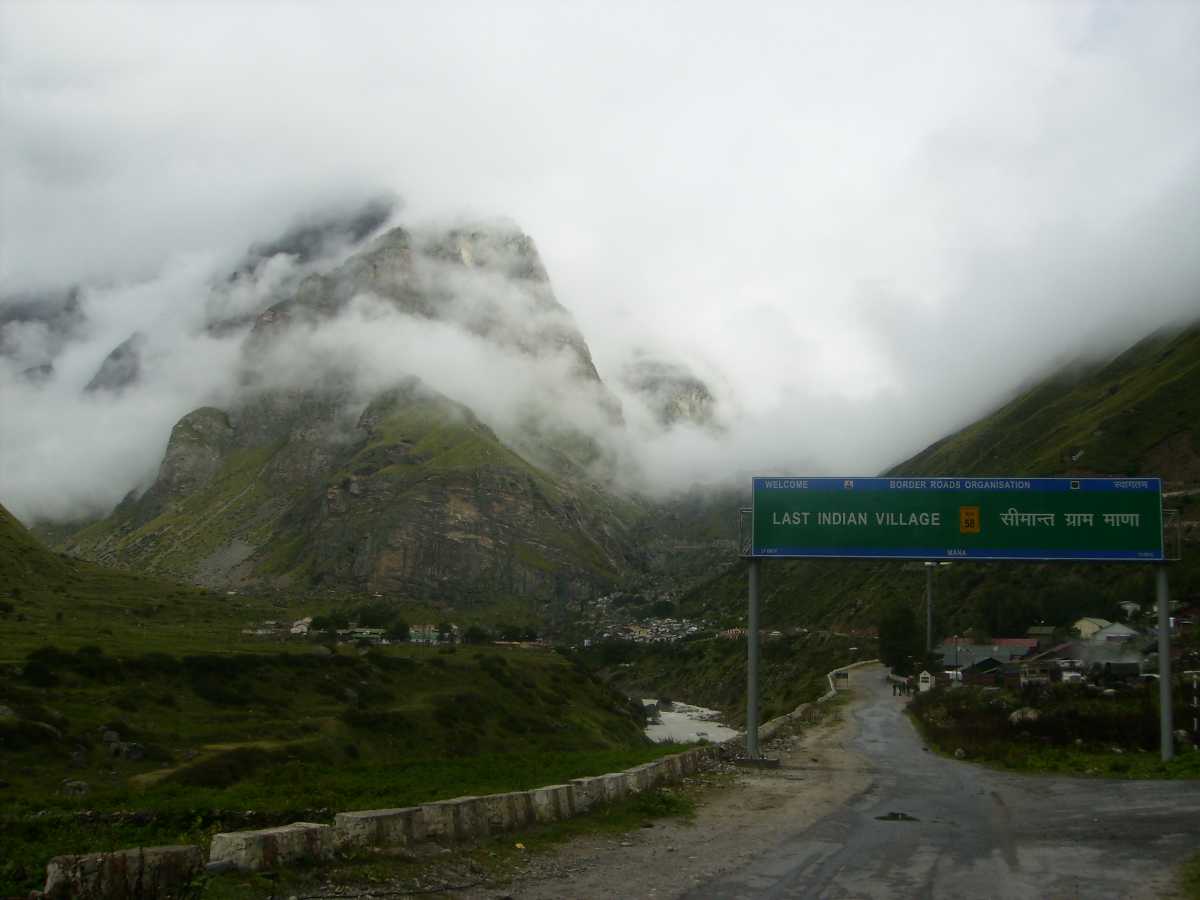 Also known as Dungri La, Mana Pass is a high altitude pass at the Indo - Tibet border in the state of
Uttarakhand
. At the height of 5610 metres, Mana Pass stands as the highest motorable road in India, and the highest vehicle-accessible pass in the world, contrary to the popular belief about Khardung La. Dungri La leads to
Badrinath
, an important Hindu pilgrim. Motorcyclists and adventure enthusiasts have driven on the pass many times. However, getting permits for Mana Pass is not that simple.
2. Marsimik La, Jammu & Kashmir - 5582 Metres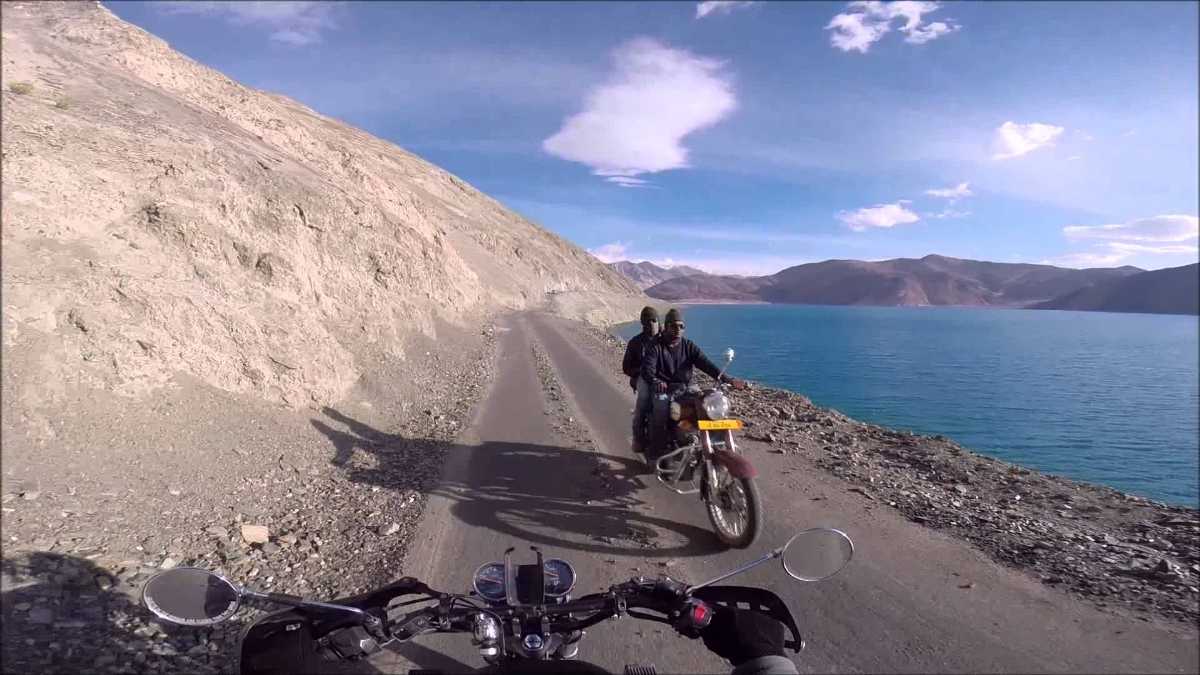 Marsimik La falls in the Chang-Chemno range of
Ladakh
. At an altitude of 5582 metres, it is among the highest motorable roads in India and the highest roads in the world. It is relatively easy to get driving permits for Marsimik La as compared to Mana Pass. However, only Indian nationals are issued the permits. Marsimik La has a proximity to Lukung which serves as the starting point for the famous
Pangong Lake
.
3. Photi La, Jammu & Kashmir - 5524 Metres

Less known and one of the highest motorable roads in India, Photi La is located in the Changthang region of Ladakh. It is less frequented by tourists and is one of the least traversed in India. It is perched at the height of 5524 metres and lies about 16 km from the beautiful village of Hanle. Driving further Pangong Tso towards Chushul and Hanle makes one reach Photi La.
4. Donkia La, Sikkim - 5500 Metres

At an altitude of 5500 metres in
Sikkim
, Donkia La is the road that connects Sikkim to Tibet. It is situated about 13 km from the
Gurudongmar Lake
and about 4 km from Cholamu Lake. The road is under Indian Army and due to its location near Tibet, and it is challenging to get permits to drive on Dongkha La.
5. Kaksang La, Jammu & Kashmir - 5438 Metres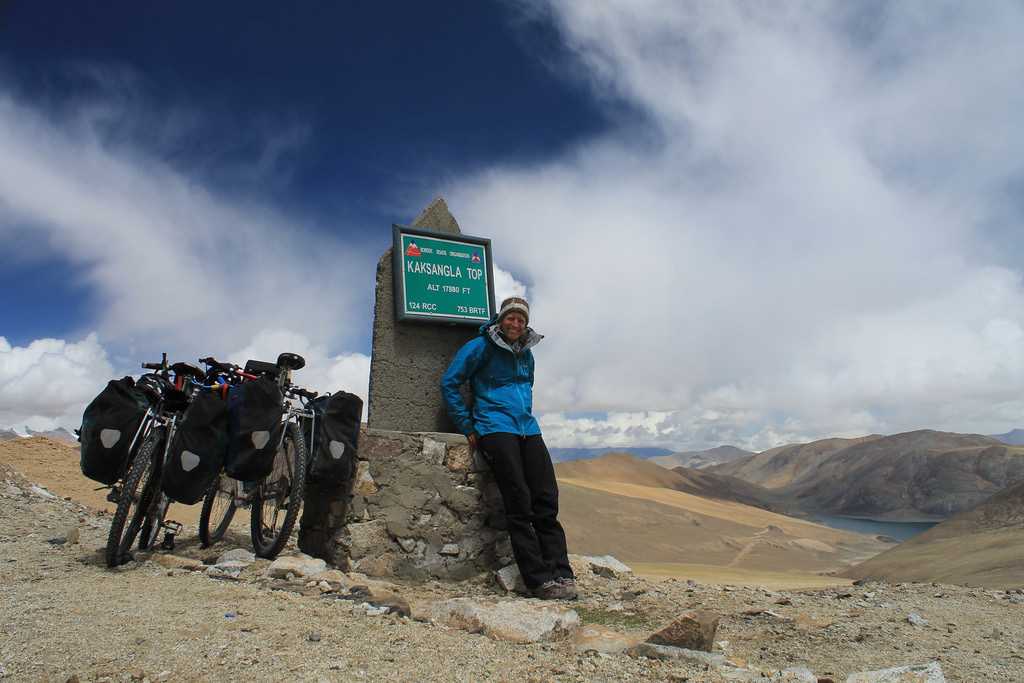 Kaksang La is at an altitude of 5438 metres and is located in the Changthang region of
Ladakh
. It is one of the few highest motorable roads in India open to foreigners. Kaksang La is not as famous as the other mountainous passes because it does not serve as a passage to any major tourist attraction in the area. Kaksang La can be reached by driving further from Spangmik along Pangong Lake towards Chushul and turning south towards Mirpal Tso and Yayi Tso. It is also a good alternate route to reach
Tso Moriri Lake
from Pangong Tso.
6. Chang La, Jammu & Kashmir - 5360 Metres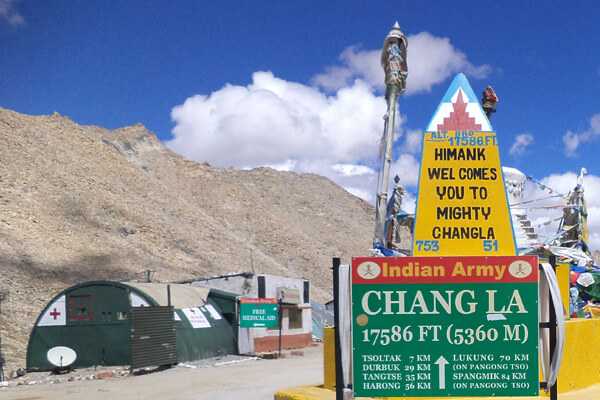 At an altitude of 5360 metres, Chang La falls en route the Pangong Lake. The steep ascends, and bad road condition makes Chang La one of the most challenging roads to drive upon. Only true adventure junkies should visit this high motorable road in India.
7. Khardung La, Jammu & Kashmir - 5359 Metres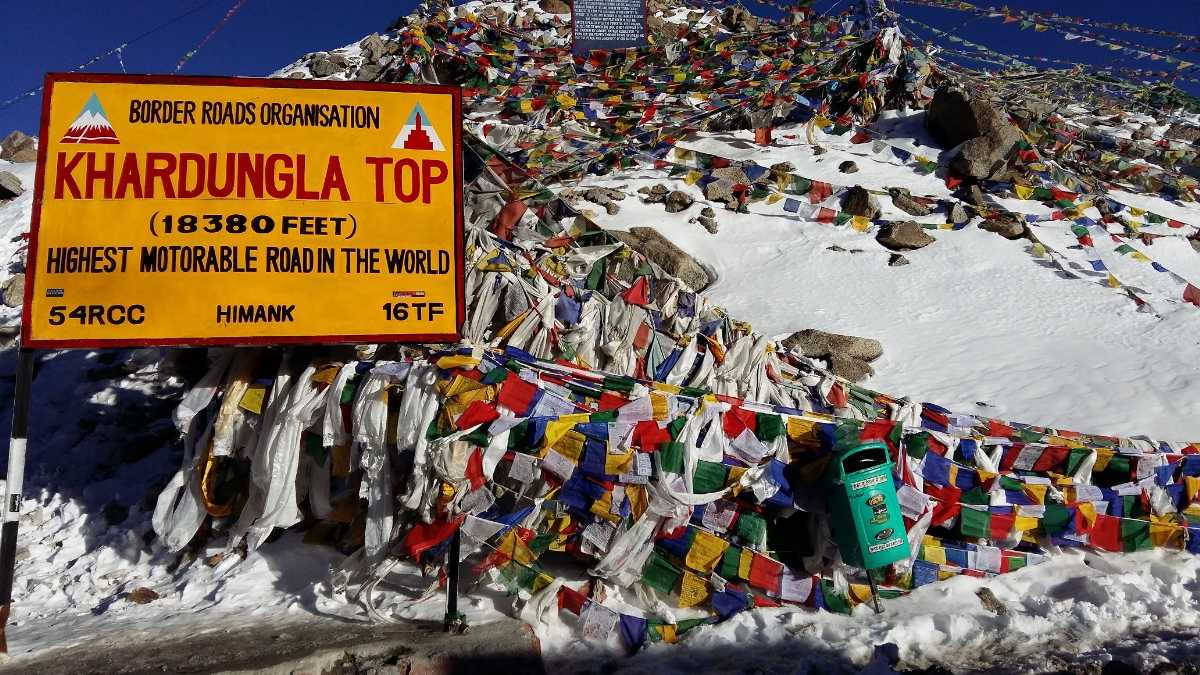 Often cited as the highest motorable in India, Khardung La, standing at an altitude of 5359 metres, is actually quite down the list. While its title of the highest motorable pass in the world and India is debatable, it is one of the toughest passes to drive upon. Being the gateway to Shyok and Nubra Valley, Khardung La offers some fine panoramic views of the snow clad Himalayan Peaks. Indians no longer need permits to reach here; only ID proofs are sufficient.
8. Tanglang La, Jammu & Kashmir - 5328 Meters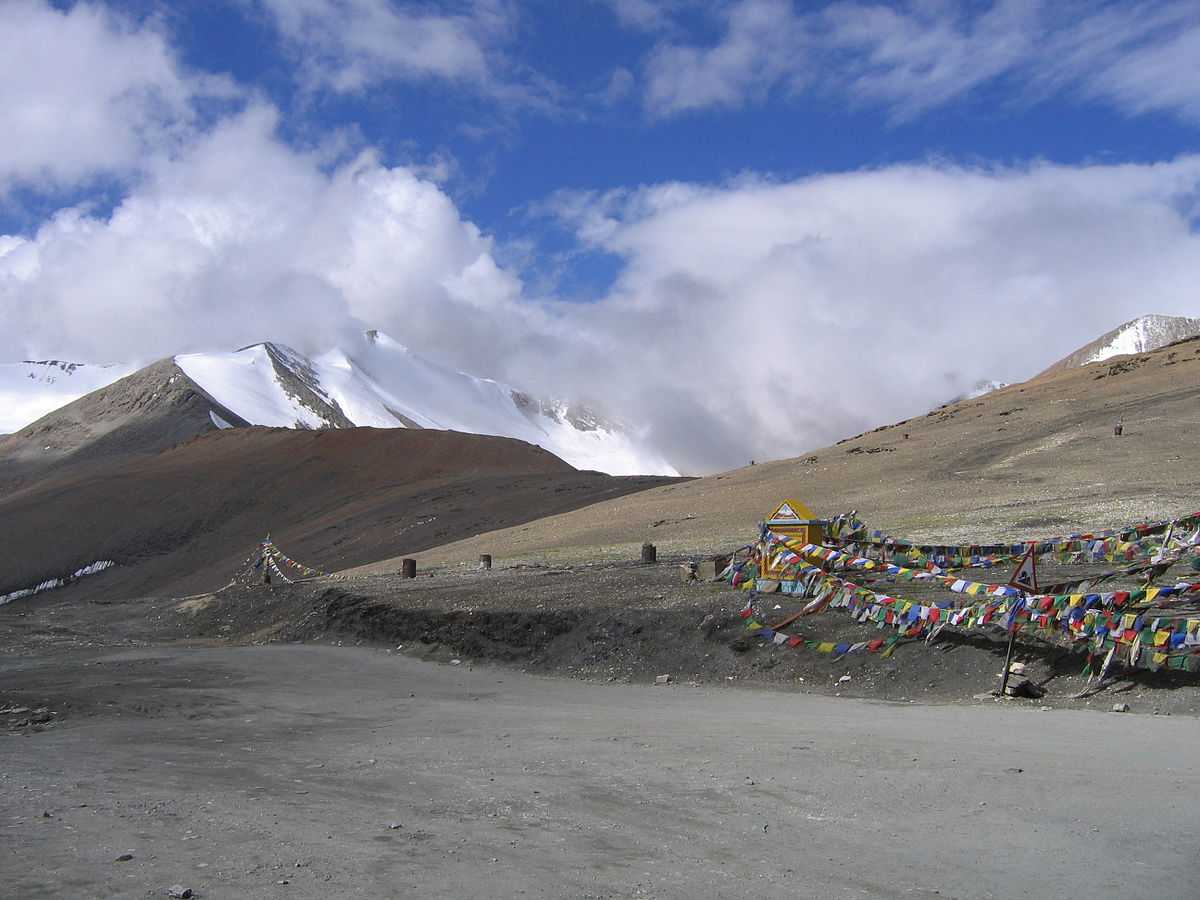 While travelling on the scenic
Manali-Leh highway
, appears Tanglang La. At the height of 5328 meters, Tanglang La is 61 km from Upshi and one of the five motorable passes on the Leh-Manali highway. The roads are well constructed mostly, yet they are quite dusty.
9. Wari La, Jammu & Kashmir - 5312 Metres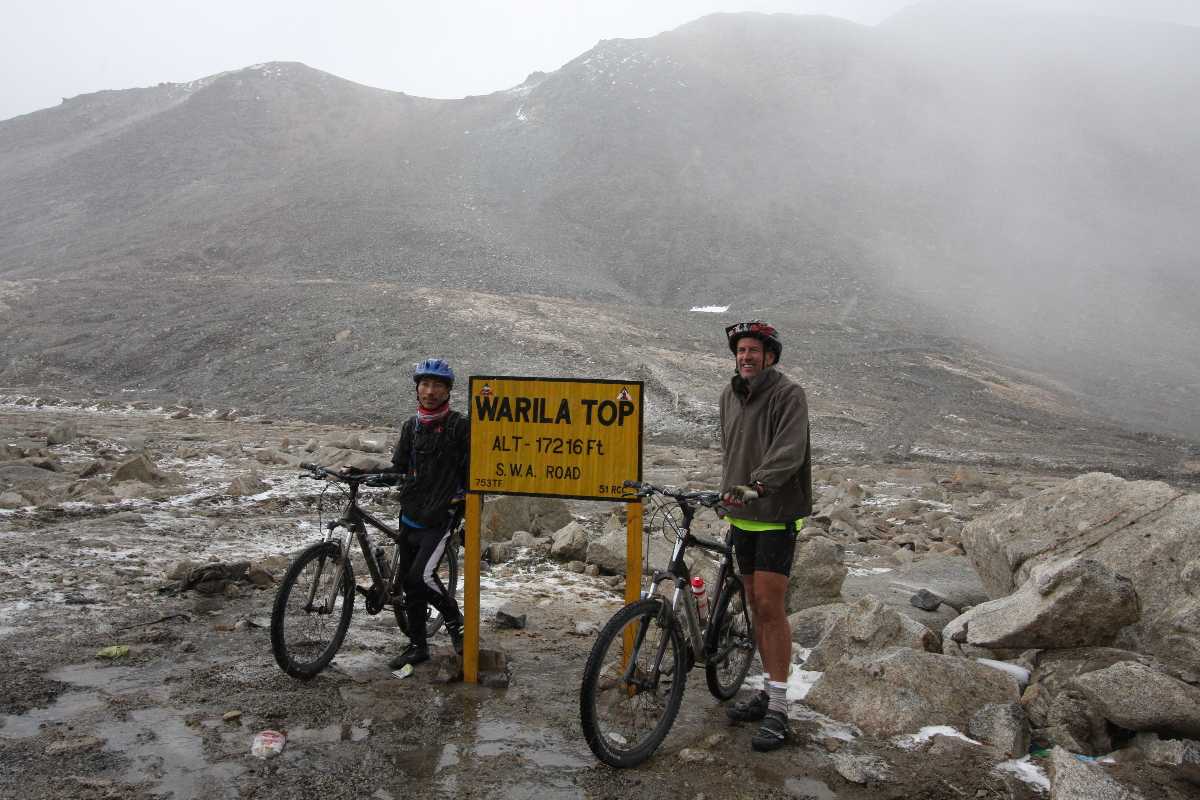 Wari La serves as a direct connection between Nubra Valley and Pangong Tso. It is an altitude of 5312 metres and is one of the least traversed highest motorable roads in India. It is a highly remote pass, and at times there is not a single person visible throughout the journey.
10. Lachung La - 5059 Metres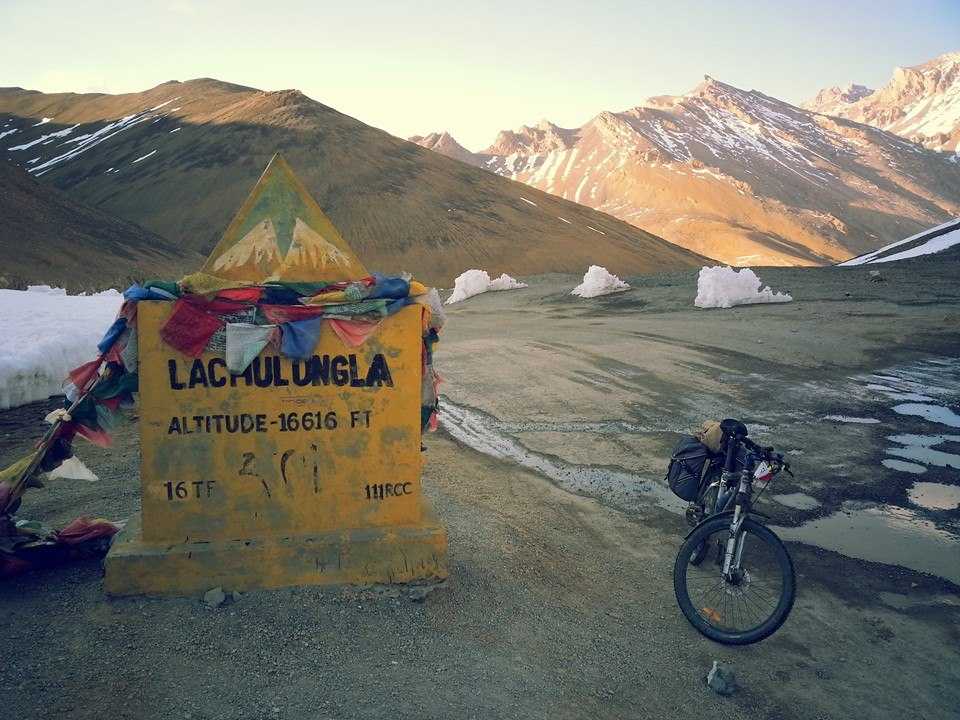 Located about 100 kms from Tang La, Lachung La stands second among the five passes on the Leh-Manali highway, set at an elevation of 5059 metres. This 10th highest motorable road in India remains open only for 4-5 months in the summer. This is a very popular pass among the hikers and trekkers for the mind-stirring views of the Himalayas rendered from the top.
11. Umling La or Umlingla pass, Ladakh - 5883 Metres
Umling La surpassed the Mana pass of Uttarakhand to become the highest motorable road in India and the world in 2017. It sits at an altitude of 5883 m or 19,000 ft. This stretch connects Chisumle village to Demchok and is not easily accessible. Due to its strategic location and proximity to Line of Actual Control (northern border between China and India), getting a permit will be difficult. You will need an inner line permit pass to visit Umling La.
12. Marsimik La or Marsimek La, Leh - 5590 Metres
Marsimik La is situated at an altitude of 5590 m or 18,339 ft in the Chang-Chemno range. It lies 20 km north-east of Pangong Tso and an Inner Line Permit from District Commissioner's office in Leh is required. This pass ranks high on difficulty scale due to steep slopes and rocky roads. Chances of running into a flat tire are high and you will need an experienced driver to navigate through the bumpy roads.
With dwindling oxygen level and treacherous paths, scaling these highest motorable roads in India is not a child's play. It takes experience and passion for driving upon these paths as the feeling of driving upon world's highest roads is truly exhilarating.