The modern lifestyle of a city defines its culture.
Bangkok
apart from being known for scorpion stalls and beetle soup is also known for its ping-pong shows. If you are confused about what they are and how they work, here is a guide to explore the sex culture and ping pong shows in Bangkok.
What are Ping-Pong Shows?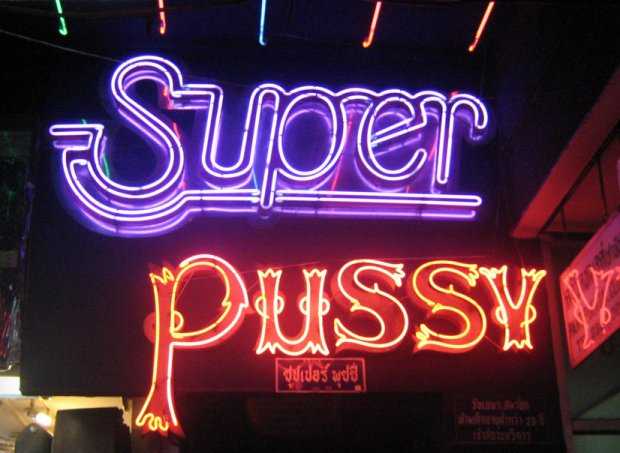 Ping-pong in Bangkok shows are sex shows; strip shows, in other words, exhibited by women wearing either bikinis or bras and inserting objects, inflating or ejecting them using their vaginas. These objects can vary from being ping-pong balls, chopsticks and darts to razors, candles and cigarettes.
The Real Picture
Your mind might wander to a Las Vegas casinos filled with women like Victoria's Secret models. Some might beg to differ. Most of the places are infused with women around the age of 40 and young and older men alike who come to watch. So it's just a tip not to have a glorified picture of the show based on reality shows. Although, some of the clubs do have beautiful Thai women dressed up in glittery clothes, wings or bikinis putting up an excellent presentation for you.
Entry Price To A Strip Club
Most of the managers and people from strip clubs who lure you into them will agree to the price you say at first, but later on, refuse of having had any such negotiation. These prices can be deflected as much as 90 per cent.
You should not pay anything more than THB 100 per person. If it is late in the night, the price should not elevate more than THB 200.
The managers would ask you for THB 3000, but you must keep in mind that they are playing tricks on you and handling the situation aggressively for you to chicken out of it.
Stay firm and do not pay extra!
You might also be asked to tip the dancers, and so the total amount will not come up to more than THB 1000.
What Happens at a Ping-Pong Show?
Ping pong shows in Bangkok are put up by women, and since they are sex shows, you can expect explicit and graphic exposure of female genitalia. There are (usually) three shows clubbed together between different women, the variety of which depends upon the type of strip club. Each of the clubs expects its audience to participate in one way or the other for more turnover.
Some of the everyday activities in the shows include:
1. The Darts Show In the darts show, women aim darts and shoot them using their vaginas at balloons blown by some of the members in the audience.
2. The Ribbon Show In the ribbon show, women do wondrous things with ribbons similar to a magician's tricks except that he uses his hands. You might see a sequential series of ribbons pop out, or go into in via the mouth and come out of the vagina.
3. The Razor Show Yes, you read that right. In the razor show, women try to cut a string of threads using a razor attached to their vaginas.
What To Expect From The Surroundings?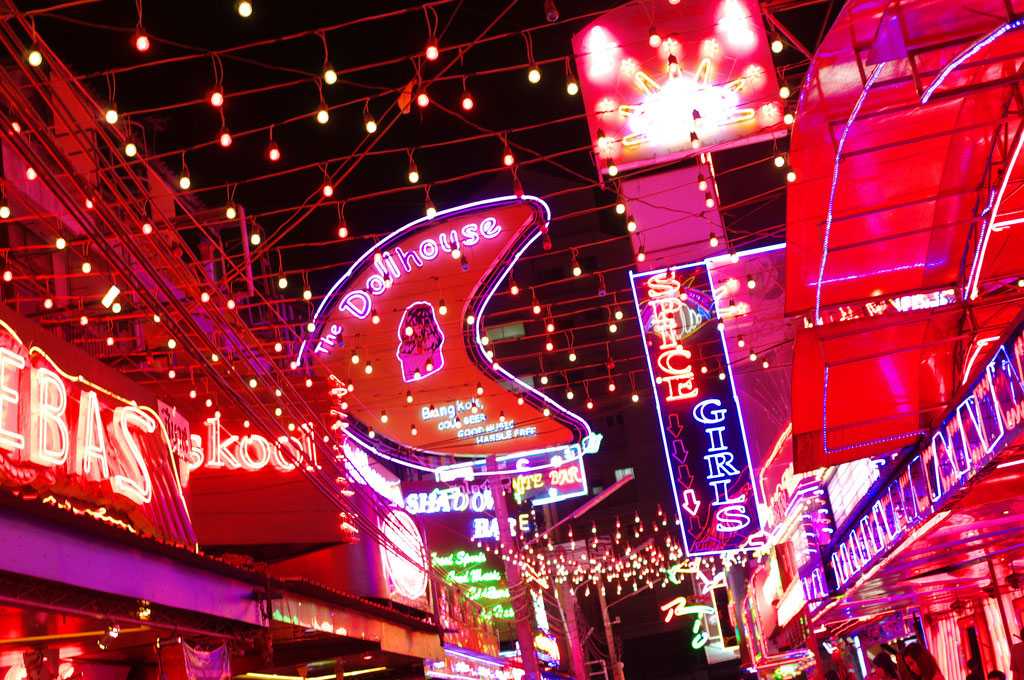 Cab drivers seem familiar to tourists asking them to take them to a place that organises sex shows, so they would act like you are asking them to take you to a hotel. But after you get down, you will see streets filled with men and women calling you to enter their club, at times even making a 'POP' sound at you. There are also people holding boards in their hands with 'Ping-Pong Show' written on them. The streets are filled with neon lights, screaming with loud music and a boisterous crowd that is perhaps as drunk as you.
Where Should You Go To Watch a Ping-Pong Show in Bangkok?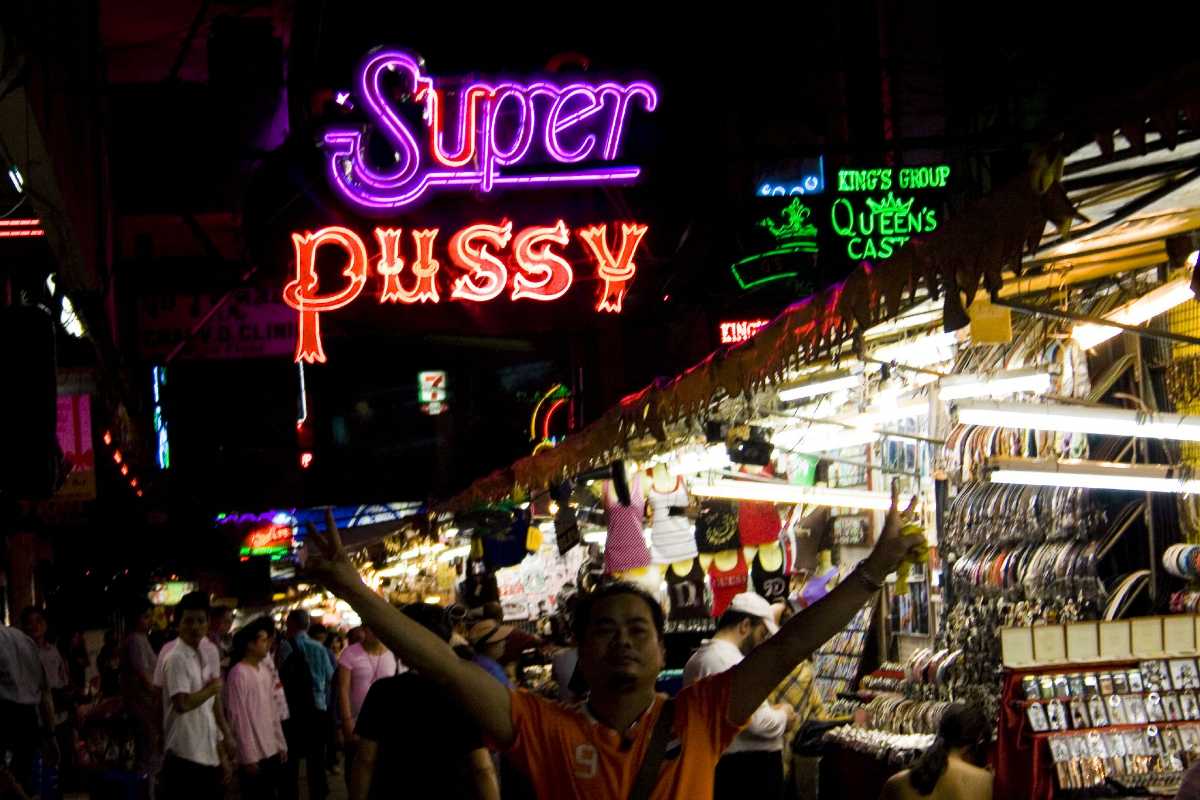 Ping pong shows in Bangkok are as edgy as they sound. They usually take place on the first floors of bars and clubs. Prostitution in Bangkok is not entirely illegal, but these shows are not a prostitution zone. However, men can be seen being escorted by women to rooms upstairs or into nearby hotels. They are called red-light districts, like the ones in Amsterdam.
The world's most giant adult playground is located in the Nana district of Bangkok and is often an indoctrination of the
nightlife in Bangkok
.
What's the hype about?
Nana Plaza is filled with luxury hotels, strip clubs and bars with steaming hookers. There are also ladyboy hookers and LGBT bars that welcome all members of the society. It inhabits Bangkok's largest sex complex and is bustling with sex games, toys and ping-pong shows capturing the Bangkok lifestyle.
Khaosan Road is an old rice market converted into urban nightlife and is now famous for its very many night clubs encountered after every turn.
What's the hype about?
The clubs that host ping-pong shows at Khaosan Road, unlike other clubs, do not charge you an entry fee, but the drinks are priced three to four times higher than their regular price, and in some cases, you are to mandatorily take a lap dance by one of the actors from the show.
The Patpong Night Market is famous for its sugary and spicy welcome of its customers and strippers all alike.
What's the hype about?
Here, at the Patpong Night Market, you might encounter rude managers more often than not who try to cheat you out of the price you agreed on paying, but it is a cultural exposure to the sex culture that is as much a part of Thailand's culture as noodles are.
Sukhumvit Road is yet another cultural backyard of Bangkok, filled with a bustling nightlife and strip clubs cum bars.
What's the hype about?
At Soi Cowboy, the girls usually do a lap dance or a pole dance for about half an hour and then put up a ping-pong shows. The entry to this club may be free, but the overpriced drinks make up for the lost cost.
What Should You Carry To The Strip Clubs?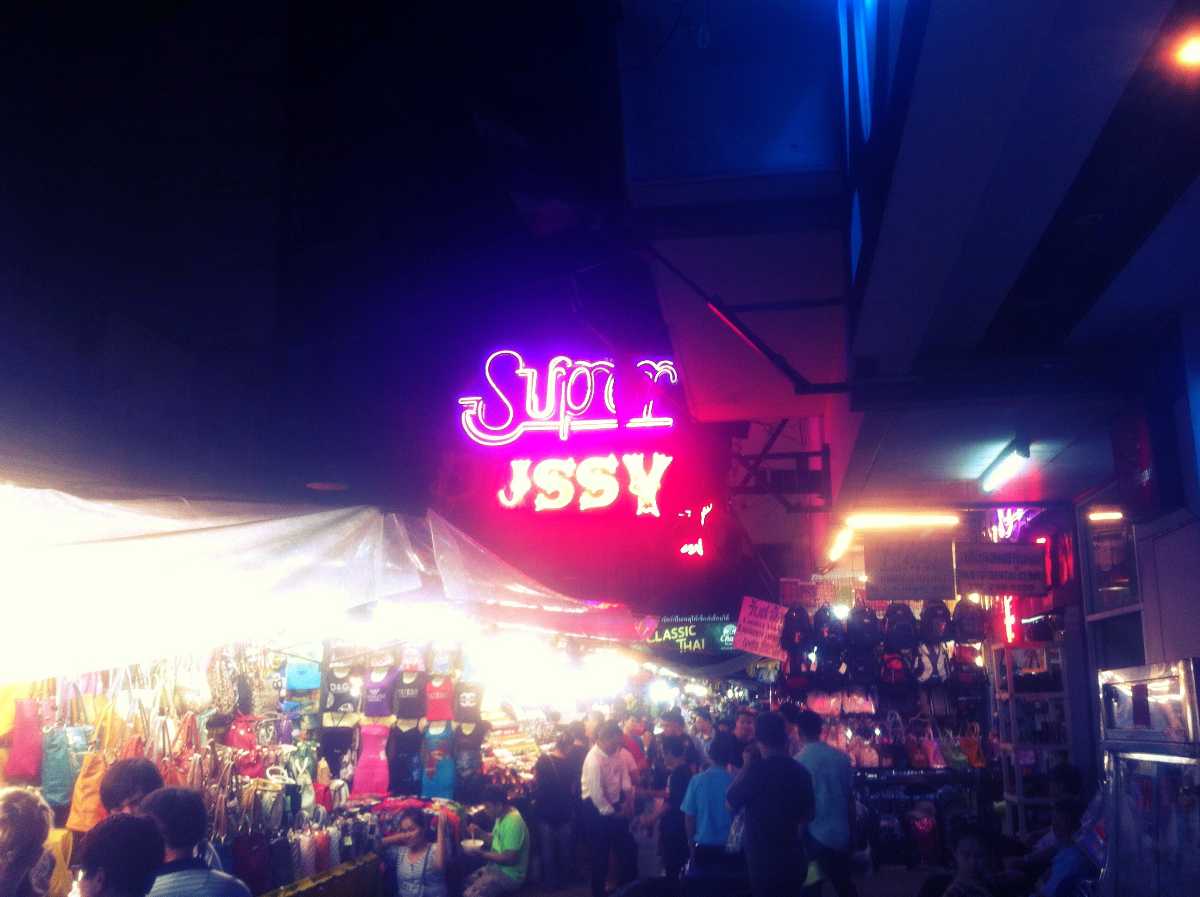 Since theft and fraudulent behaviour are not a rare scene in this area; you must beware of pick-pockets and managers who try to scam you off your money. Do not carry anything other than cash, and try and keep electronic gadgets like cameras and phones to their minimal amount, as much as one in a group of four.
Keep in mind that places such as strip clubs at times purport the idea of dehumanising women to mere objects. The sort of lifestyle that women working at these places has raised some sensitive questions about human rights. These activities might be fun, but they should not jeopardise the life or dignity of a person. The sex culture of Bangkok is its industrial culture too, and so respecting it and exposing yourself to its various facets is what you can do as a tourist.