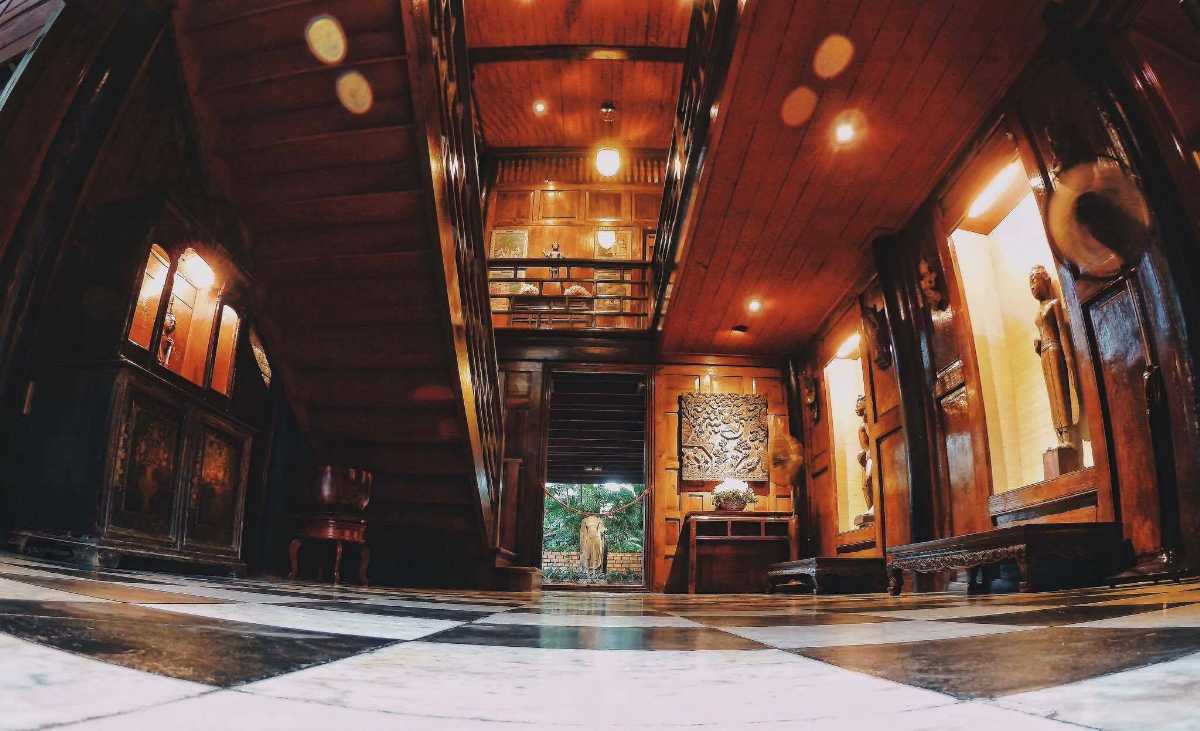 The Jim Thompson house is spread over a half-acre land of lush gardens and dense foliage. There are six houses, all made of teak wood and are classic regal Thai architectural delights. They are located on a klong or canal across the Bangkrua.
Antique Preserves
The houses hold a rich and excellent collection of artefacts carefully selected by Jim Thompson from different places. These include sculptures, porcelain, paintings and other collectable items. Beautiful Buddha images dating back to as far back as the 13th-century hoard the site. Collections of Thai and other South East Asian paintings are also on display. There are also many unique items from different parts of the globe, amassed by Thompson on his various travels.
Highlights
You can find Chinese porcelain items, Cambodian carvings, Victorian Era chandeliers, textured Belgian glass and even a dining table that once belonged to Thailand's King Rama V here.
Jim Thompson Art Centre
Apart from the house and gardens, there is also an Art Centre on the premises - which often host exciting exhibitions displaying traditional artefacts from different countries. There is also a Jim Thompson silk shop selling conventional Thai silk.