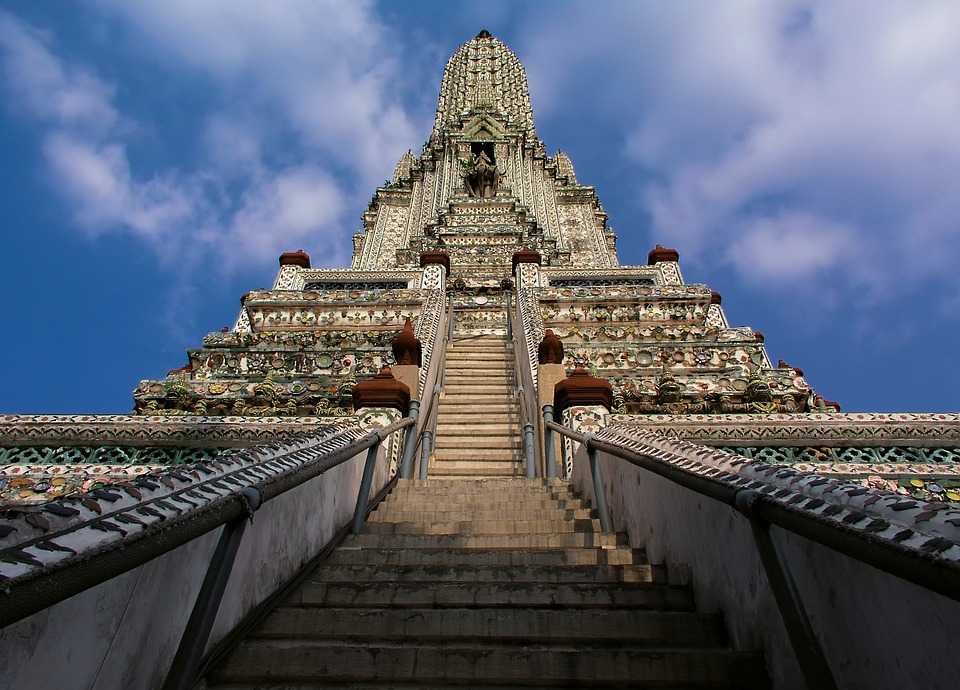 Wat Arun has survived ages and now stands as a prominent landmark of the ancient architecture of the Chakri Dynasty. Formerly known as Wat Makok, the temple was made a Royal Temple when King Taksin took the throne to himself and renamed it as Wat Chaeng/Jaeng. Taksin grew insecure of the Buddhist monks and pushed them out of the temple so that he could worship privately. The statue of the Emerald Buddha from Wat Chaeng was relocated to
Wat Pho
after the death of Taksin. The Temple of Dawn continued to be held in high regards even without the statue. The monks regained the access to Wat Arun during the rule of Rama I.
King Rama II
King Rama II eventually renamed the temple as Wat Arun, thus revamping it to its former glory fuelled by a modern name.
King Rama III
King Rama III raised the Prang to 79 meters and completed the restoration with a mosaic of multi-coloured china porcelain. All of the efforts of these three kings have resulted in the astonishing structure glittering at sunset that we can now admire.