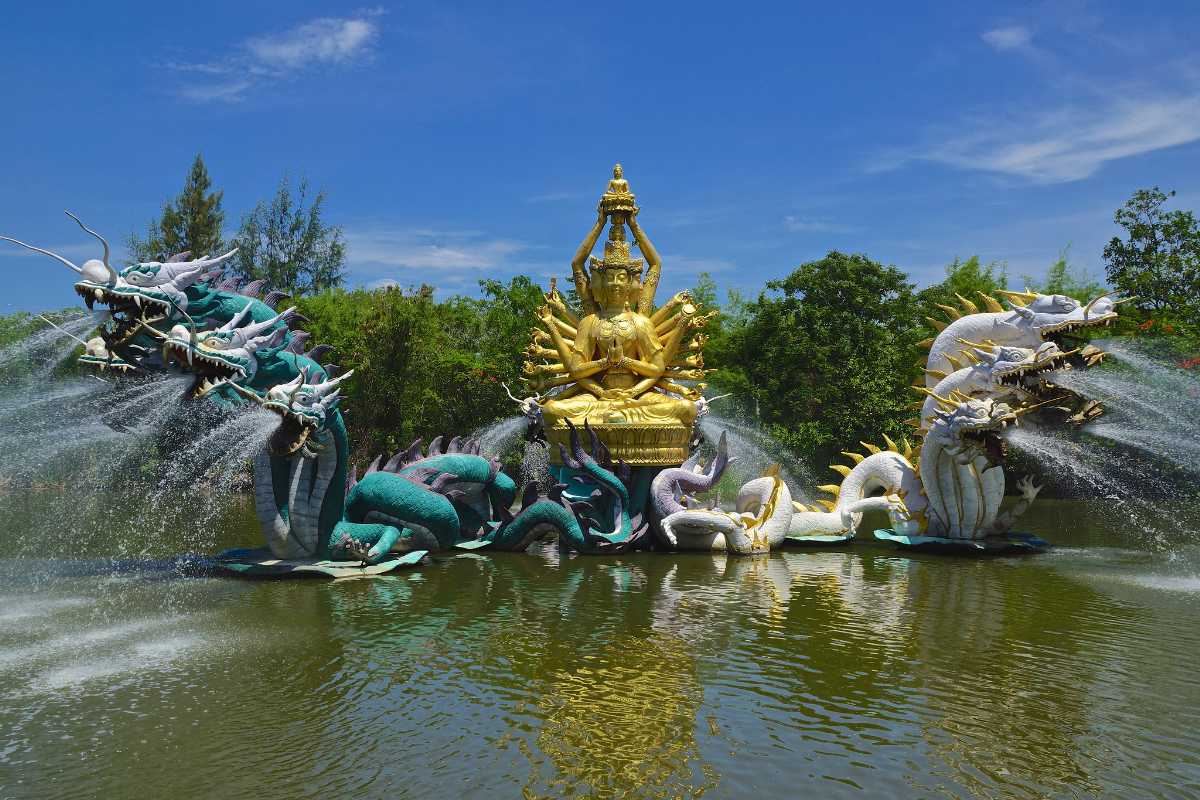 1. Explore the Southern early village life of The Ancient City
Once you enter from the southern part of the park, you can see a replica of a small rural village showcasing traditional ancestral life. The traditional houses here are real and were taken from an older district of Bangkok called Yan Nawa.
2. Revisit History in the Central part of the Ancient City
This section of the museum is dedicated to the Rattanakosin era; where replicas of places like - Dusit Maha Prasat Palace (the Grand Palace in Bangkok) and Sanphet Prasat Palace are preserved. It is believed that the Sanphet Prasat Palace was destroyed by the Burmese while conquering Ayutthaya in 1767. You will also find replicas of famous temples like the Wihan of Wat Phra Si Sanphet from Ayutthaya and the Prang Sam Yot from Lopburi.
3. Marvel the Sukhothai architecture in the Northern part of the Ancient City:
Admire the architectural beauty of replicas like the Noen Prasat, and the Grand Wall of Wat Mahathat from the Sukhothai era which is found in the Northern part of the museum. Other architectural gems like the Wat Chong Kham in Lampang can also be found here.
4. Be transported to ancient times at the floating market
The floating market in the Northern section of the Ancient City gives one a good idea of how daily life how used to be around the waterways called Khlongs, in ancient times. It is also a great place to eat some noodles or buy fresh fruits.
5. Rediscover ruins in the Northeast part of the Ancient City:
Replicas of the ruins of the Khmer empire can be found in the northeastern part of this park/museum, and you can learn much about them here. These include Phimai historical park in Nakhon Ratchasima and the Phanom Rung historical park in Buriram, both are similar in style to the famous Angkor Wat in Cambodia.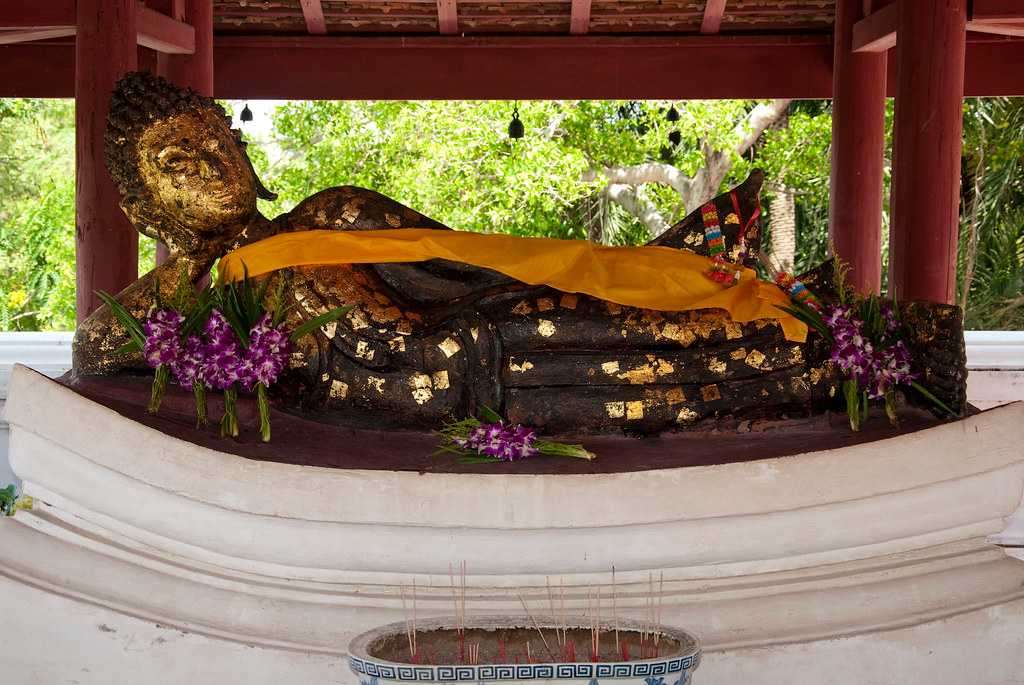 6. Take part in Thai Style Activities
You can delve into history through interactive activities in real historical settings of ancient Thailand. It's a good way for kids to both learn and have fun.
7. Other Activities
You could also take a walk by the various ancient park of Muangboran. With 300 acres of open space means there are many scenic picnic spots in this museum. Pick a picturesque place and lounge around with your family. With so many replicas of historical sites, the museum is a great photo opportunity as well.