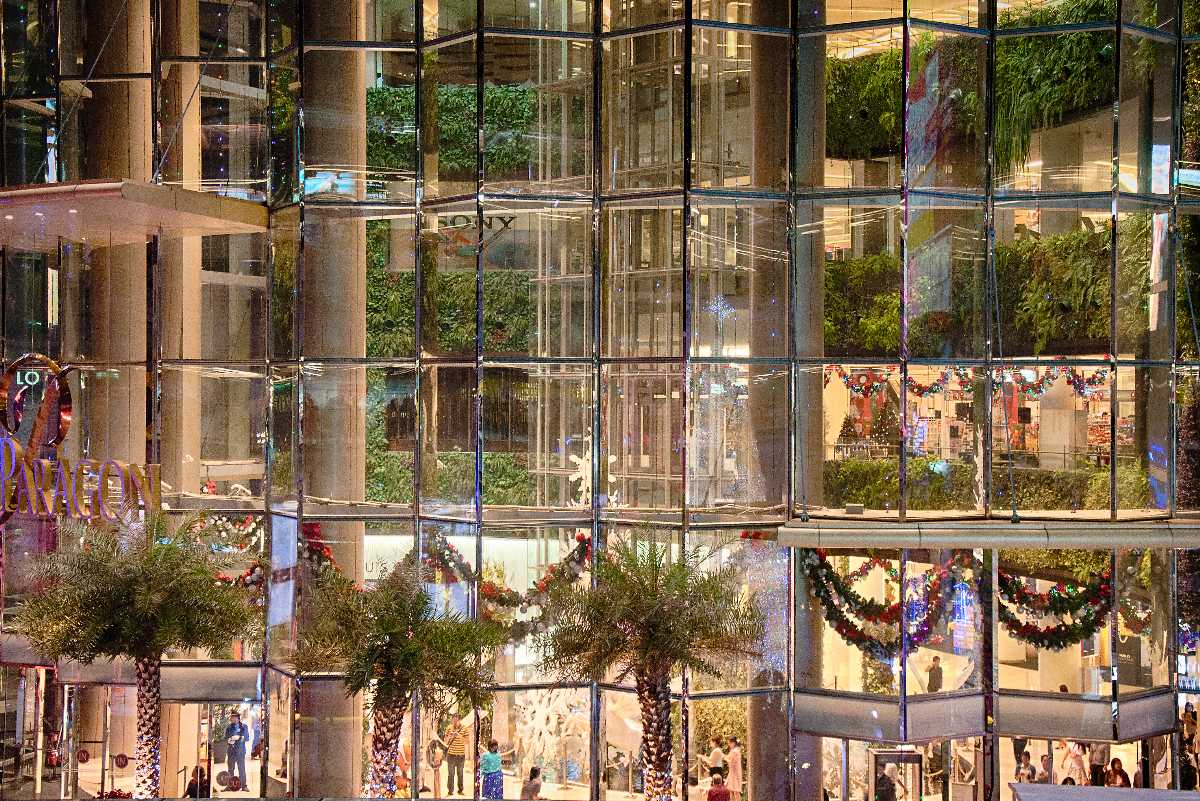 The five-storied Siam Paragon is divided into themed levels exclusive to their decor and shopping experience as well.
1. Main Floor/Ground Floor - The Luxury
The main floor has an attachment to the skywalk, opening into an easier entrance. The Luxury floor hosts a vast range of luxury brands topping both local and international charts such as Jimmy Choo, Versace, Chanel, Mont Blanc, Jim Thompson, Rolex, Prada, Hermes, Louis Vuitton, Emilio, Pucci and Salvatore Ferragamo.
2. First Floor - Fashion Venue
The Fashion Venue is the one-stop to all your high-street fashion needs. Internationally reputed brands such as Zara, MNG, Paul Smith, Armani, Hugo Boss, Gap, Mikimoto, Greyhound, Footwork, Code 10 and H&M are on display here.
3. Second Floor - Lifestyle and Leisure Shopping
This section deals with a variety of stores mostly inclined towards technology and other luxury brands such as Sony, Samsung, Bose, Asia Books, Toshiba, Bang & Olufsen and Ql. Shiseido Salon.
Car-Stop:
The Car showrooms available here are Aston Martin, Lotus, BMW, Maserati, Ferrari and Lamborghini.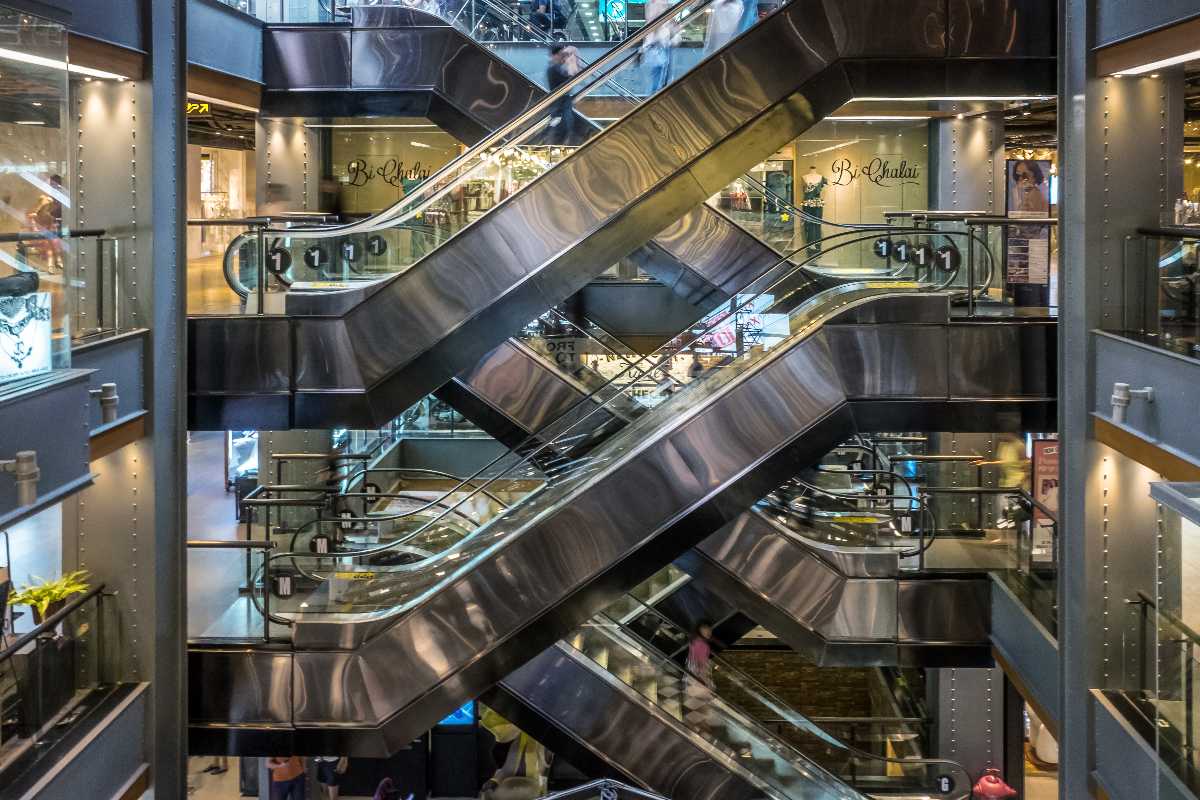 4. Third Floor - Living and Technology
The stores open on this floor are Trend Design, Starbucks, True, iStudio, Q Concept Store, Blackberry and Kinokunia.
5. Fourth Floor - IT World and Restaurants
Shoppers could get their hands on some of the latest technology here. The IT World hoards some of the most recent and leading info-tech gadgets and electronics. They also have an exciting arrangement of silk products, handicrafts, essential oils, and so much more here.
6. Fifth Floor
The fifth floor opens up to a vast 15-screened cineplex, Blue-O Rhythm Bowl and the Royal Paragon Exhibition Hall.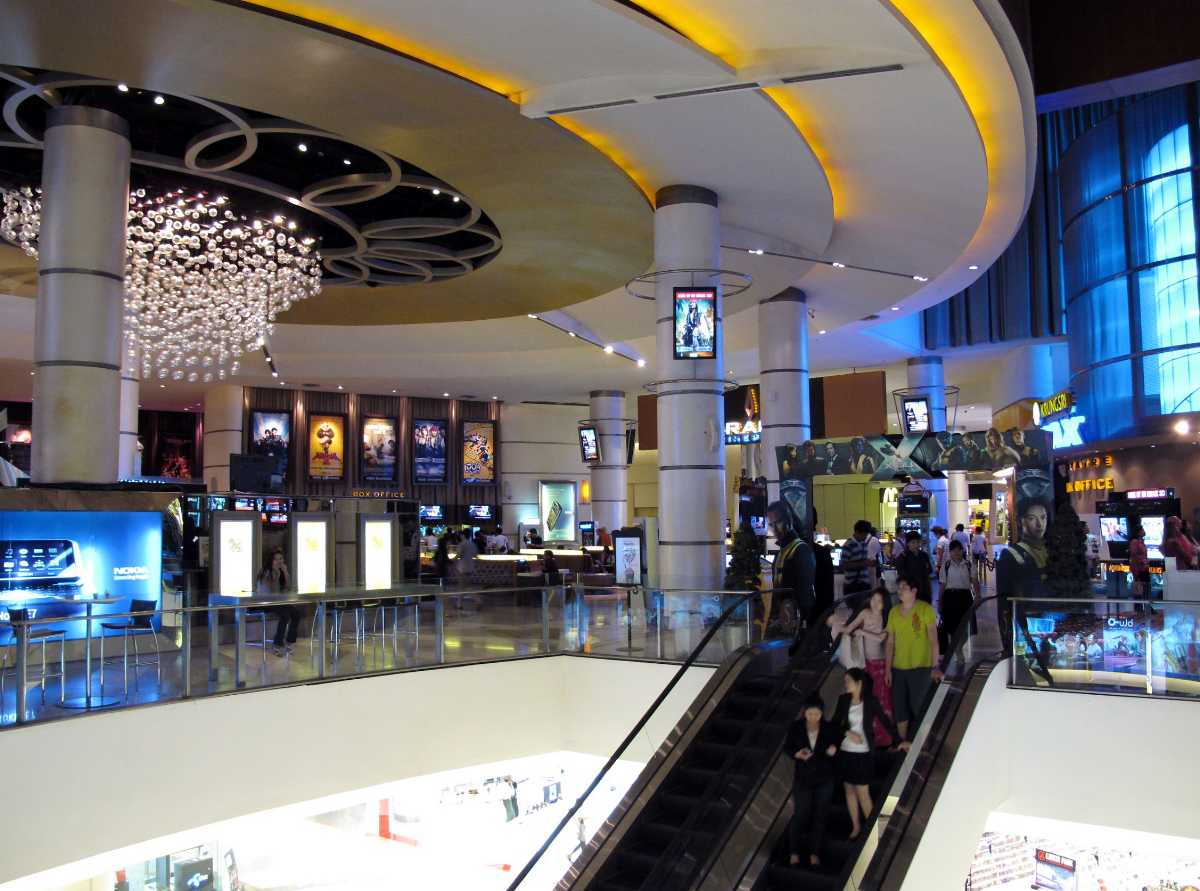 VIP Cinema
The Nokia VIP Ultrascreen is a new addition to a theatrical experience at Siam Paragon. Here, you could pay THB 700 per person and enjoy a whole new cinema thrill accompanied by deep snuggly sofas, a blanket and complimentary food and beverages.
IMAX
With intensified resolution and a real-life movie experience, Imax offers visitors with a world-class 3D movie thrill. The ticket prices range from THB 300.