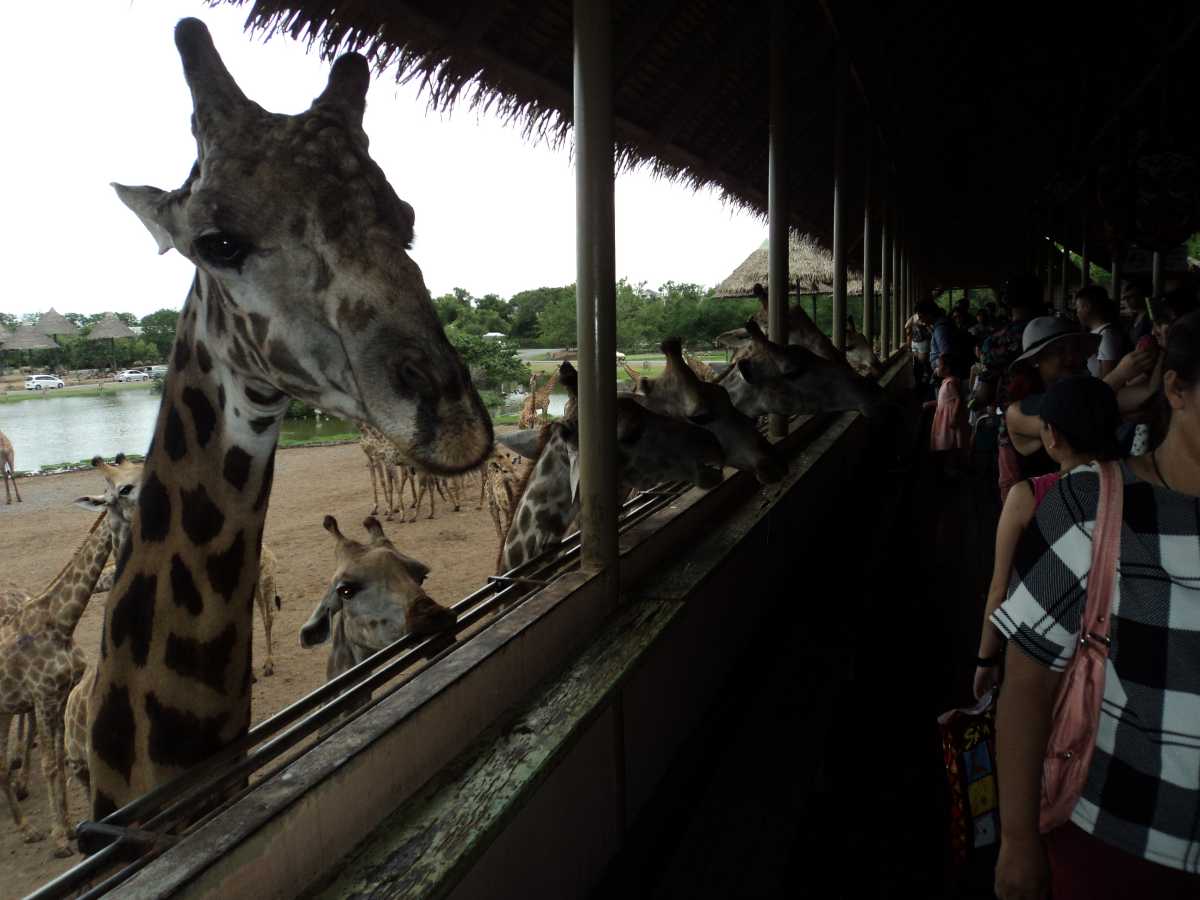 The Beginning
The Safari Park section of Safari World is dedicated to animals from all parts of the world. Visitors can thus come face to face with giraffes, zebras, gazelles, camels, and an astounding variety of birds inside the enclosure.
Getting Through
One can drive their own car through the park or choose to travel in the luxury coaches provided by the authorities. One has to observe a few rules while passing through the park, though.
Tips
Talking loudly, screaming, honking repeatedly or gesticulating might scare the animals causing them to react. One can even pass by the animals keeping the windows of the car open. However, stepping out into their midst is forbidden. The huge giraffe feeding platform is always in demand with the tourists getting to feed bananas to the tall creatures and being licked by a big, black tongue in exchange.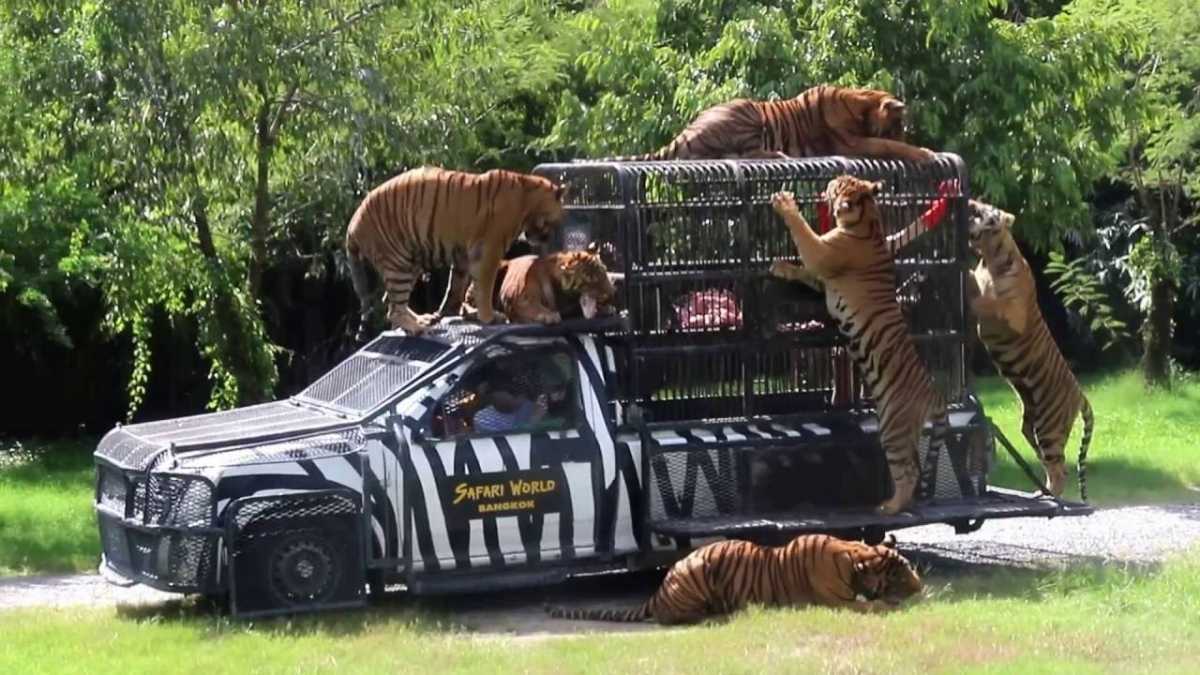 The Carnivore Tour
The second part of Safari Park is intimidating, with the vehicle entering a zone that is well guarded and the visitors only allowed inside the massive gate once the car/coach is locked from inside and the windows are shut tight. Then begins the den of the carnivores and predators and the tourists are enthralled to find huge tigers, lions, and bears napping contentedly, playing with each other or even bathing in the shallow ponds provided for them.
Tips
It is advisable to enter the safari park in the morning hours to watch the lions feeding. Otherwise, one completely misses seeing them as the 'king of the jungle' is too lazy to come out into the open in the afternoon.