Paragliding in
Kathmandu
is emerging as a popular adventure for enthusiasts and adventure seekers visiting
Nepal
. The paragliding sessions conducted by trained professionals could be an amazing experience in Nepal, owing to the picturesque landscape with mountains and valleys. There are many paragliding spots and operators in Kathmandu offering safe paragliding experience, some including services like accompanying pilot, hotel pick up and drop off, GoPro photography and so on.  
Approximate Price for Paragliding in Kathmandu:
The average cost for a single person for a paragliding session starts from NPR 3000. The price may vary among different operators depending on seasons, off-seasons, nationality and location. 
Top Places for Paragliding in Kathmandu with Operators:
1. Godavari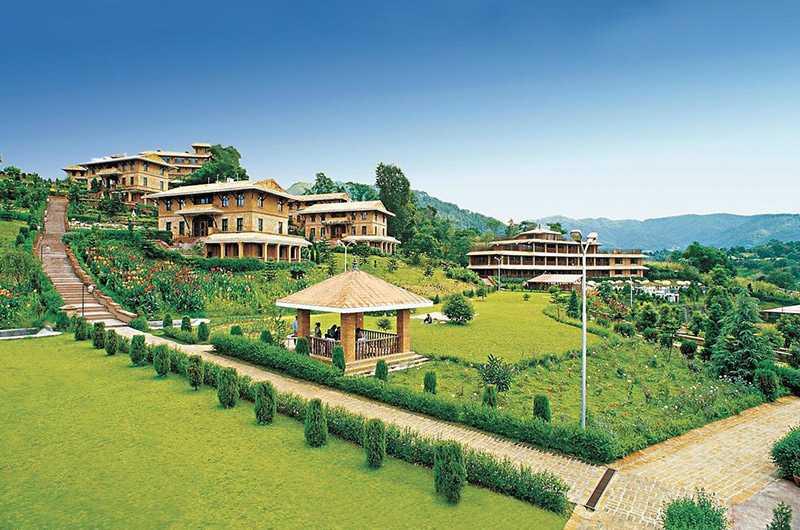 The Godavari area is one of the most sought after spot for paragliding in Kathmandu, with beautiful views of the Himalayas, valleys, greenery and hills. The place is located in Lalitpur district, about one hour from the city, and the tandem flights last for about half an hour. The tour cost may be a bit higher in this area, as it is a popular site and attracts crowds. 
Popular paragliding operators in Godavari:
Kathmandu Paragliding
Contact: +977 1-4219235
Timings: 8:00 AM to 8:00 PM
Himkala Adventure
Contact: +977 1 4420621
Timings: 8:00 AM to 1:30 PM       
2. Lakuri Bhanjyang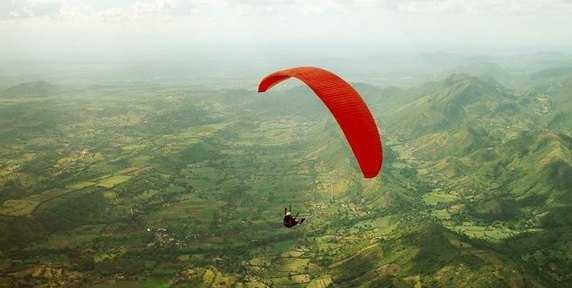 Located in the south zone of
Kathmandu valley
, Lakuri Bhanjyang is a known spot for adventure activities like hiking, trekking and paragliding in Kathmandu. The landscape is wide and not so elevated, so one can explore the wide landscape rather than the deep view.
Popular paragliding operators in Lakuri Bhanjyang:
Shankarpur Paragliding
Contact: +977 985-1088764
Timings: 8:00 AM to 3:00 PM
3. Shiva Puri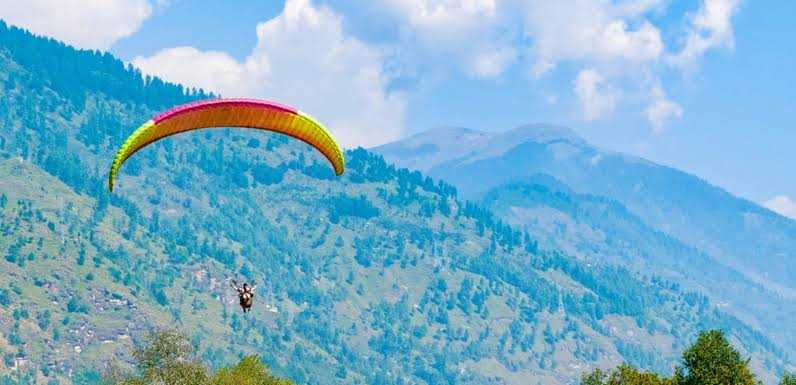 Shiva Puri is a village in Kathmandu valley, which is suitable for a low altitude paragliding experience over the village settlement. Shiva Puri New, located near the Shiva Puri National Park, is a less explored place nearby, for a paragliding tour with the view of the hills and the valley. 
Popular paragliding operators in Shiva Puri:
Himalayan Hero Adventures
Contact: +977 9849913071
4. Hetauda

It is an offbeat destination near the city of Kathmandu, famous for the tunnels along the mountains. The aerial view as well as the panoramic view from this spot will simply be breathtaking, owing to the location and fewer crowds.
Popular paragliding operators in Hetauda:
Blue Sky Paragliding Nepal
Contact: +977-61-464737
5. Shreebran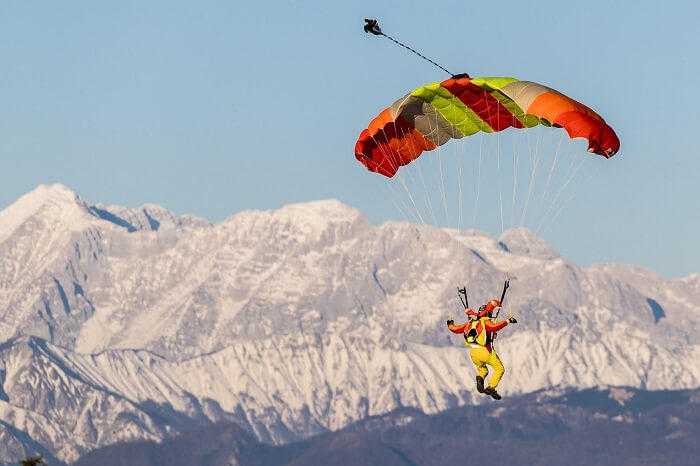 This place located a few kilometres off Kathmandu, is a regular paragliding site. The place offers not only an excellent view but also a paragliding experience above the shimmering waters. Since this is a popular place like the Godavari, the fare might be a bit on the higher side than the regular price.
Popular paragliding operators in Shreebran:
Paragliding Nepal
Contact: +977-61-463015
Make sure you wear protective and windproof clothing and footwear while paragliding in Kathmandu for a smooth experience. Set aside your fears, and soar above the clouds while enjoying the panoramic view of the mountains and valleys of Kathmandu from a bird's viewpoint.