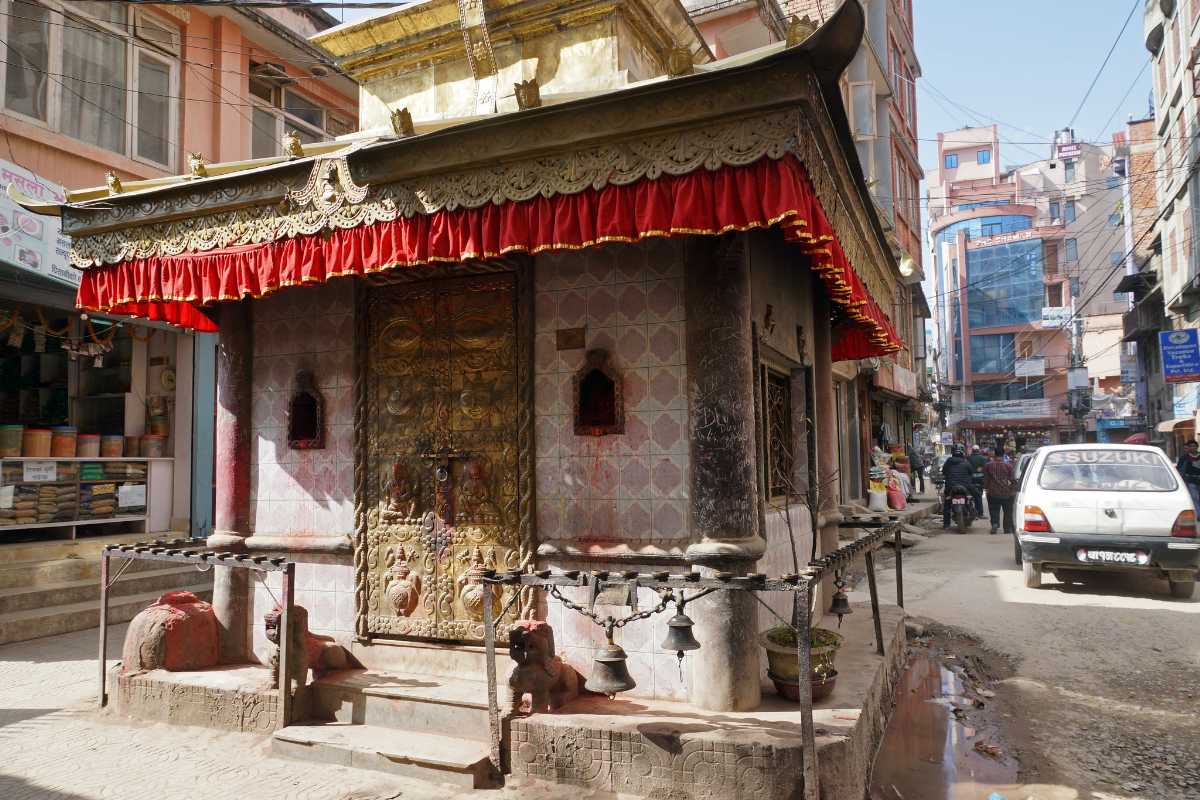 Even though the thriving nightlife and the pumped-up shopping sprees are the high points during a visit to Thamel, one cannot fathom how rejuvenating and enlightening a heritage walk across Thamel can be. Very few people know the other side of Thamel, the side which goes beyond parties and impulsiveness. Thamel is over a thousand years old and has more concealed gems than meets the eye. At its centre, this district has the serene Vikramshila Mahavihara Monastery which dates back several decades and stands with dignity till today. The manuscript Swayambhu Purana, which narrates the story of Kathmandu Valley, is said to be housed within it. In addition to this historical treasure, Thamel houses several other cultural monuments.

Tri Devi: One of the lesser-known temples in Thamel, this place of worship houses temples devoted to the Goddesses Jawala Mai, Dakshinkali, and Manakamana.

Sunken Ganesh Shrine: Below a pavement in the northern region of Thamel stands a bland concrete monument with the most beautiful deity of Lord Ganesha inside it. Planted below street level, the deity is ornate with intricately detailed ornaments and carvings.

Ghairi Dhara: Head out to witness the colossal natural water source which is still in use in spite of being damaged by the massive earthquake that hit this region in 2015. For several centuries, this spot has been used by the locals to draw water for different purposes.

Shiva Shrine: Close to the Thamel Marg stands the picturesque Shiva Shrine. Being the centre of attraction amidst the park of shrines that are housed in this place, the place of worship is thronged by devotees on a daily basis.

Ashoka Stupa: The mesmerising Ashoka Stupa, dedicated to the renowned Indian Emperor Ashoka, is a newly renovated Stupa which holds a rich historical significance. Even though there are no written archives stating the age of the monument, it is said that this glorious piece of architecture is here for over a thousand years.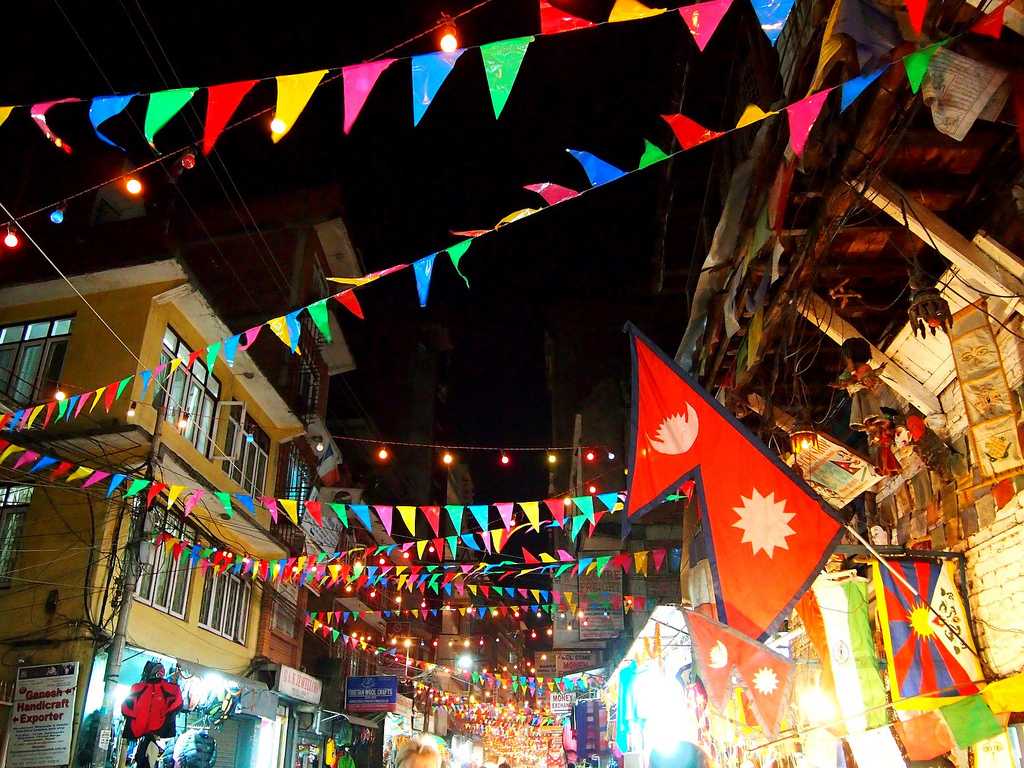 Thamel is one of those places which draw people to it time and again. Owing to the jovial locals, superb food, and thrift stores, this place teems with tourists. For everyone who is planning a visit to Nepal, a quick getaway to Thamel is a must!