Once considered the fabled and inaccessible Shangri-La, Kathmandu is the capital of Nepal. The biggest and most heavily populated city in the country, it is over 2000 years old! Lying between mountains in a valley that shares its name, Kathmandu is a portal and offers one a beautiful glimpse into Nepal and is an excellent starting point for one's trip. There are some obvious things a visitor notices as soon as they arrive in the temple land. The first is lack of proper road names in the city apart from major roads such as the Ring Road. Addresses are usually given relative to the closest intersection, locally known as chowk, the nearest landmark or the closest big building. The next thing one would notice, like in other countries of South Asia, is the traffic. Barely anyone follows the rules of the road such that a first-time visitor would find it pretty crazy! Another prominent issue is the air pollution problem in Kathmandu. As a result, many locals wear masks to protect themselves from the pollution. There are different modes of travel that one can choose to use in Kathmandu. Although Kathmandu is an extremely safe city, one must remain alert when using local transport and keep their valuables safe.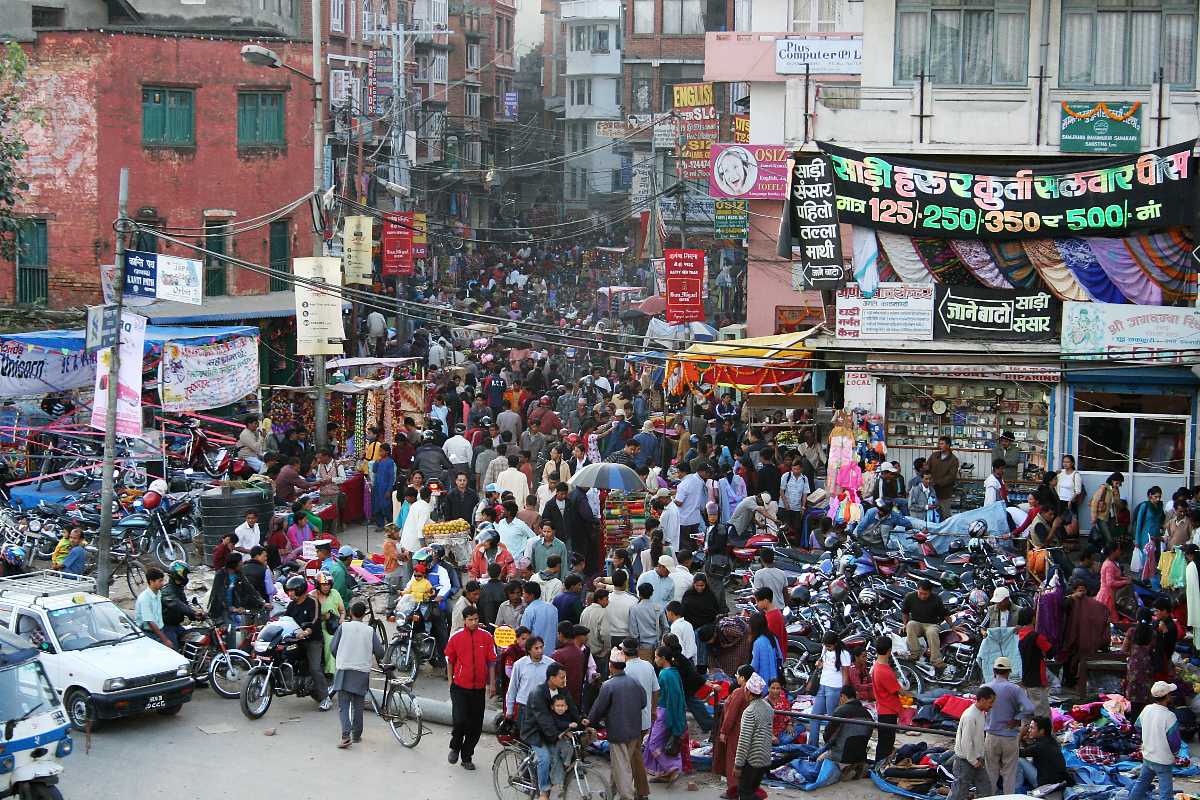 Taxi
All major tourist areas of Kathmandu are serviced by local taxis. One can find them anywhere and hail them off the road. All taxis in the city are fitted with fare meters, however, it is an extremely common phenomenon for drivers to not use them due to rising fuel prices. It is common for them to quote extremely high fares especially in the case of a tourist or someone new to the city. It is a good practice to be firm and persist only in going if the driver agrees to use the meter and walk away if denied. One can find plenty of cabs. Alternatively, if one has a fair estimate of the price it would take, one can haggle and negotiate a price with the driver prior to the trip. Most taxis are Suzuki Marutis that can fit about two backpackers and their luggage making them a convenient but somewhat costly mode of transportation in Kathmandu.

Before 9:00 PM, prices start at about NPR 14. After this time, rates begin at about NPR 21 and generally are 50% more expensive. It is rare to find taxis after 10:00 PM away from central and tourist areas. For longer day trips, one can negotiate and haggle with a driver for a suitable price.
Cycle Rickshaw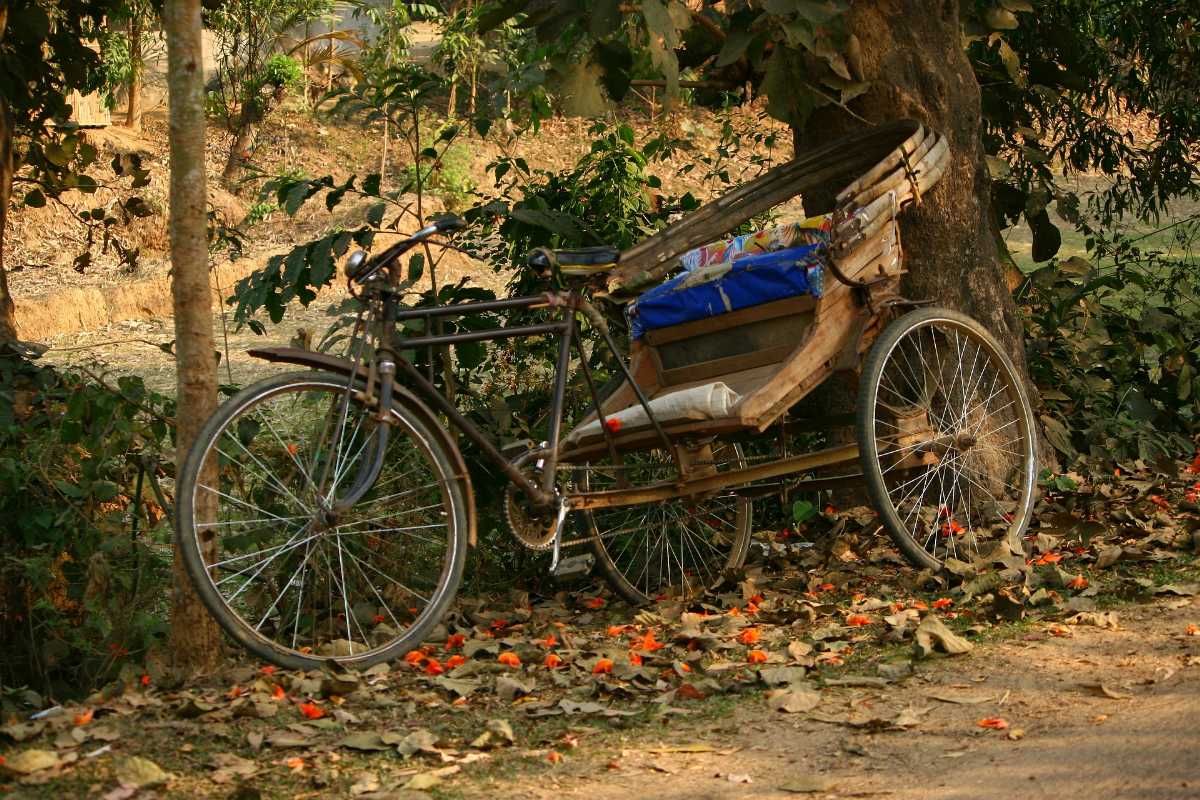 Found in the main tourist area of
Thamel
, these rides make for an exciting experience apart from being a great way to traverse the narrow back lanes of Kathmandu. These are foot powered pedalled contraptions that require strength to operate. The rickshaws are a great way to experience a popular traditional mode of transport, different forms of which are found throughout the continent of Asia!

One must remember to haggle and set a fare price before travelling. Generally short trips start from around NPR 80.
Motorcycle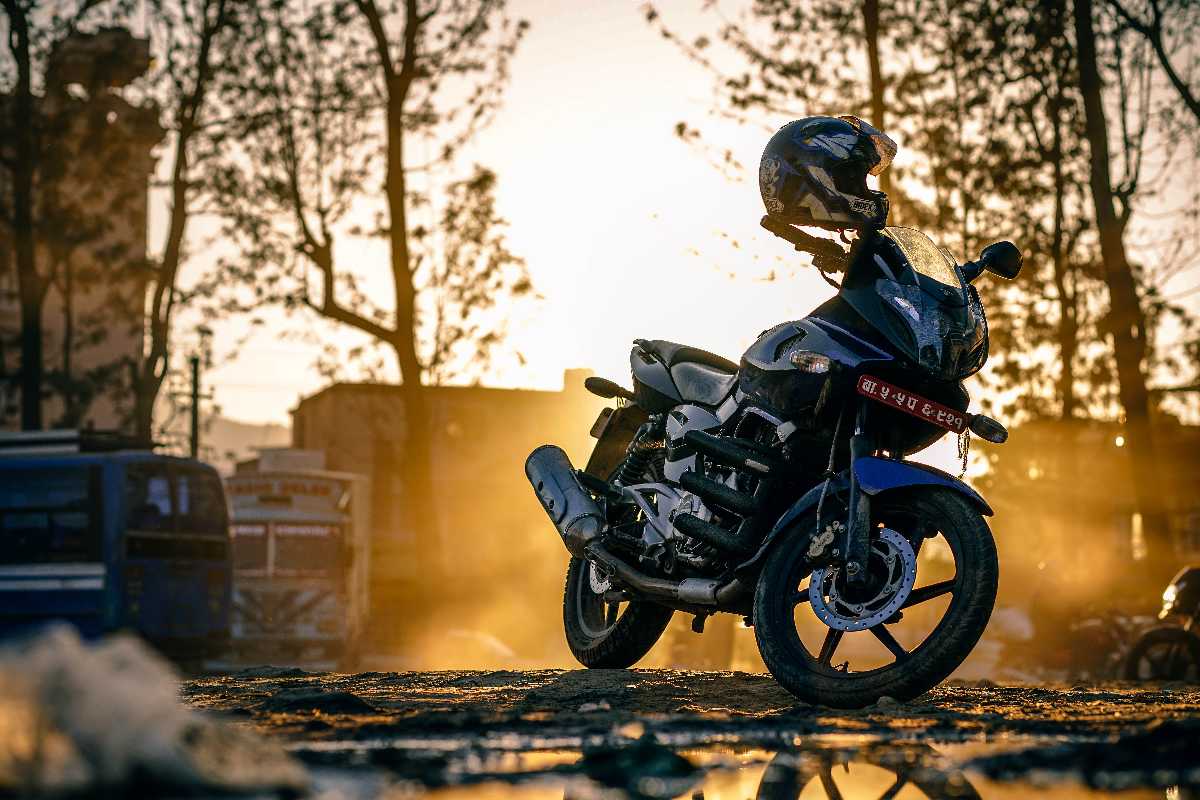 Hiring a motorcycle to travel around Kathmandu can be a good idea. There are numerous motorcycle rental shops and agencies in Thamel that one can rent bikes from. One must leave their passport as a deposit. Pulsar road bike or a Hero Honda is available on hire for NPR 800 a day. Big companies often ask to see an international driving permit to be able to drive in Nepal. Although, it isn't enforced very strictly for quite some time now. If caught by a police officer, one must pay a fine of approximately around NPR 1000. To avoid this fine, it is a good idea to carry the licence.

Fuel for the bike costs around NPR 100 per liter. A few liters of fuel should be enough for one day's worth of travel. One must remember that after crossing the Ring Road, fuel stations are often scarce, therefore, fuel up before heading out of the city.

The biggest challenges with hiring a bike is the terrible pollution and horrible traffic. To combat the pollution while travelling by bike, it is highly recommended to wear goggles, and a face mask like locals do which are widely available in most pharmacies around the city. One must remember that although Nepal drives on the left officially, people often just use the side of the road that is most convenient for them. The commonly used lane system is also not generally followed. The roads often have potholes that one needs to watch out for! On leaving the main city, it is generally a more pleasant ride due to better traffic conditions.
Public Bus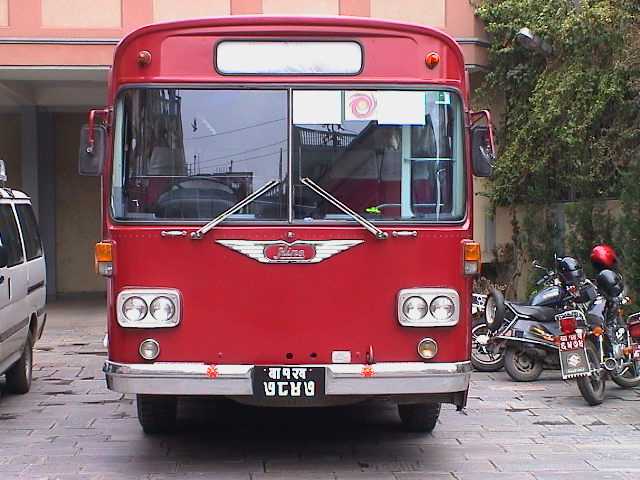 Riding on the public bus can be an excellent way to explore the local lifestyle of Kathmandu. There are blue and green buses that ply around certain localities and cost between NPR 20-35 for regular trips depending on the distance. It is a prudent to keep notes of small denominations such as the NPR 5 and NPR 10 notes.

Every bus has a cashier who doubles as an attendant and can alert you on your arrival to your destination. The local people are very hospitable and friendly and are very willing to help in case of a doubt or problem. Although riding the bus can be a pleasant experience, it can also be extremely confusing due to lack of proper signboards and rather erratic schedules. It is, however, a cheap alternative to taxis and will let one also interact with the locals.
Bicycle


Hiring a bicycle can be a good option to explore the Kathmandu valley if one plans well and avoids central areas. There are companies that rent out high quality mountain bikes from around NPR 800 a day for simple models. Companies like Dawn Till Dusk and and Nepal Mountain Bike Tours offer high quality mountain bikes at around USD 10-15 per day. If one plans on starting early the companies often let customers take them bikes the night before.

One must keep a helmet, a repair kit and lock. It is essential to lock your bike when leaving it somewhere to avoid the risk of theft.

By foot

Although it is possible to explore Kathmandu by foot, it isn't very pedestrian friendly. With a lot of hawkers and holy men, non-abundant foot paths and high levels of air pollution, it is definitely not an option for travelling outside one particular area.

With so many options that one can use to travel around the capital of the country, one must pick between which one they want to use and among the large list of attractions in the dazing land of temples!