Yoga is not only about attaining peace and happiness, but it also helps to burn down the calories that negatively affect our health. It's benefits range from increasing flexibility, improving posture, increasing the blood flow in the body, and fighting diseases in the body. If you are an avid follower of yoga, then Kathmandu is the place you should visit. Yoga in Kathmandu has a wide variety of centres to practice. Here are some of the places you should check out if you are travelling to Kathmandu.
1. Sawar Yoga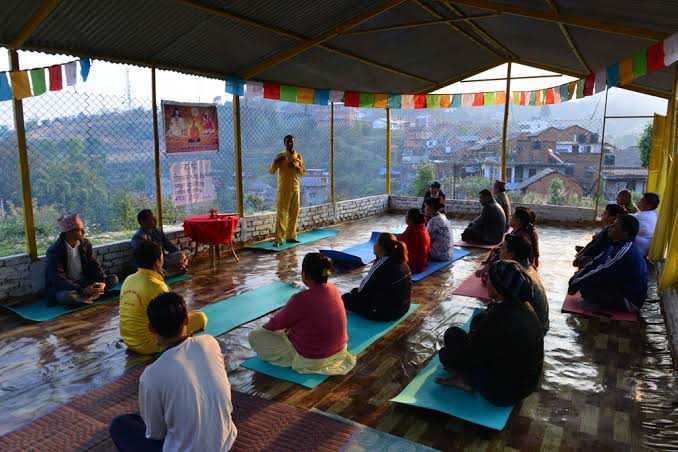 If you are searching for a comprehensive range of daily yoga classes, then Sawar Yoga is the perfect place for you. The Sawar Yoga offers Hatha Yoga, Vinyasa Yoga, and Pranayama Meditation. This institution has a well-experienced trainer and the spiritual environment to practice yoga. The singing bowl healing and training is one of the main attractions of this place. The charming music along with meditation restores the human body system and changes the thought patterns for the betterment. They provide the musicians and therapist for the sound healing process. This place is also known for the astrology service program and the 7-night special meditation retreat.
Price:

1. One Class: 700 INR

2. Weekly Pass: 3500 INR

3. Monthly Pass: 7000 INR

4. Astrology Reading: 1500 INR.

Address: J.P. School, Kathmandu 44600, Nepal

Phone : +977 984-9008223

Timings: 6 AM to 7 PM.

Working days: Open 7 days a week.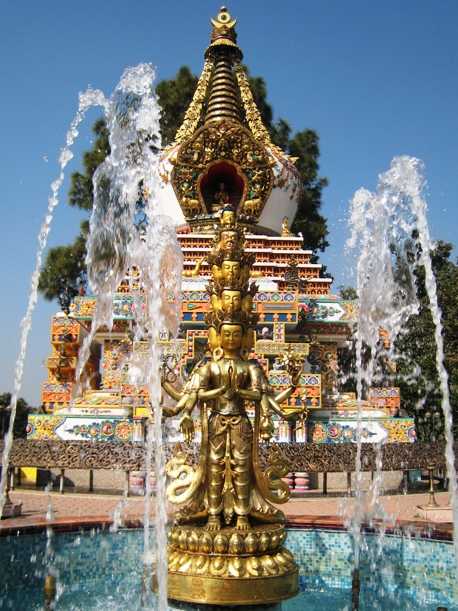 Kopan Monastery is one of the most beautiful places to practice yoga in Kathmandu. This Tibetian Buddhist monastery is home to 360 monks, teachers, and workers. The Kopan Monastery is situated near the world-famous Boudhanath Stupa. This is a venue where you can practice yoga and meditation among the Buddhist monks. The monks also offer Dharma talks from Monday to Friday at 10:30 AM.
Phone: +977 1-4821268

Timings: 9 AM to 5 PM.

Working Days: Open 7 days a week.
3. Himalayan Buddhist Meditation Center

Following the tradition of Lama Tsong Khapa of Tibet, the Himalayan Buddhist Meditation Center is just a 15-minute walk from Thamel. This place offers Dharma talks from qualified teachers, meditation, pujas, pilgrimages, and tours. They usually collab with the Kopan monastery and host the teachers visiting from different countries. Along with hosting teachers, they take a tour of various Buddhist sites in the Kathmandu valley like Patan and Namo Buddha.
Phone: +977 980-8296590

Timings: 9 AM to 5 PM.

Working Days: Open 7 days a week.
4. Nepal Yoga Home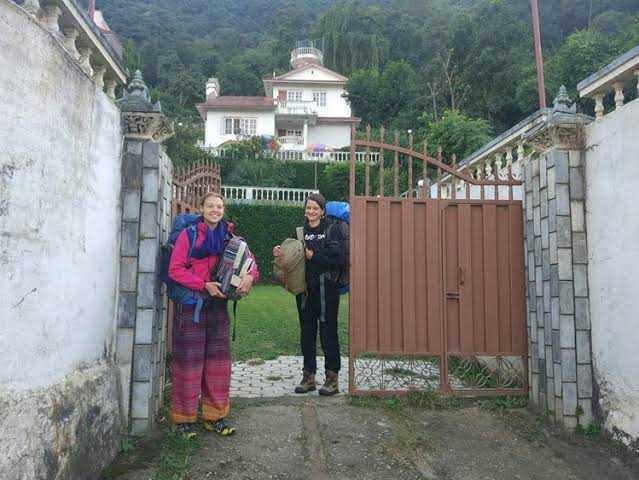 This hotel for yoga in Kathmandu is one of the leading training institutes popular for the people who aspire to become a yoga teacher. The Nepal Yoga Home is located near the Nagarjun Forest Reserve and Thamel. This centre offers yoga courses of different durations starting from 2 nights to 1 month. If you wish to attain peace and take a break from the rush of the city, you should consider visiting Nepal Yoga Home.
Address: Tarkeshwor-5, Goldhunga

Phone: +977 984-9521819

Timings: 4 AM to 10 PM

Working Days: Open 7 days a week.
5. Kathmandu Center of Healing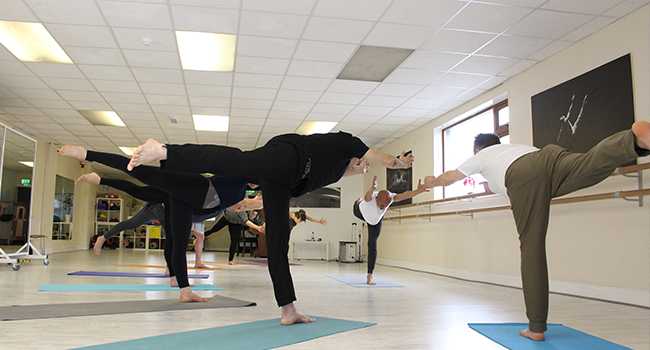 The Kathmandu Center of Healing is one of the longest standing healing centres in Kathmandu. This place emphasizes on teaching and practice of the famous Tibetian Singing Bowl Therapy along with offering yoga and meditation. Kathmandu Center of Healing was established in the year 1997.
Address: Bijeshwori Secondary School, Swayambhu Cir Rd

Timings: 10 AM to 6 PM

Working Days: Open 7 days a week.
6. Art of Living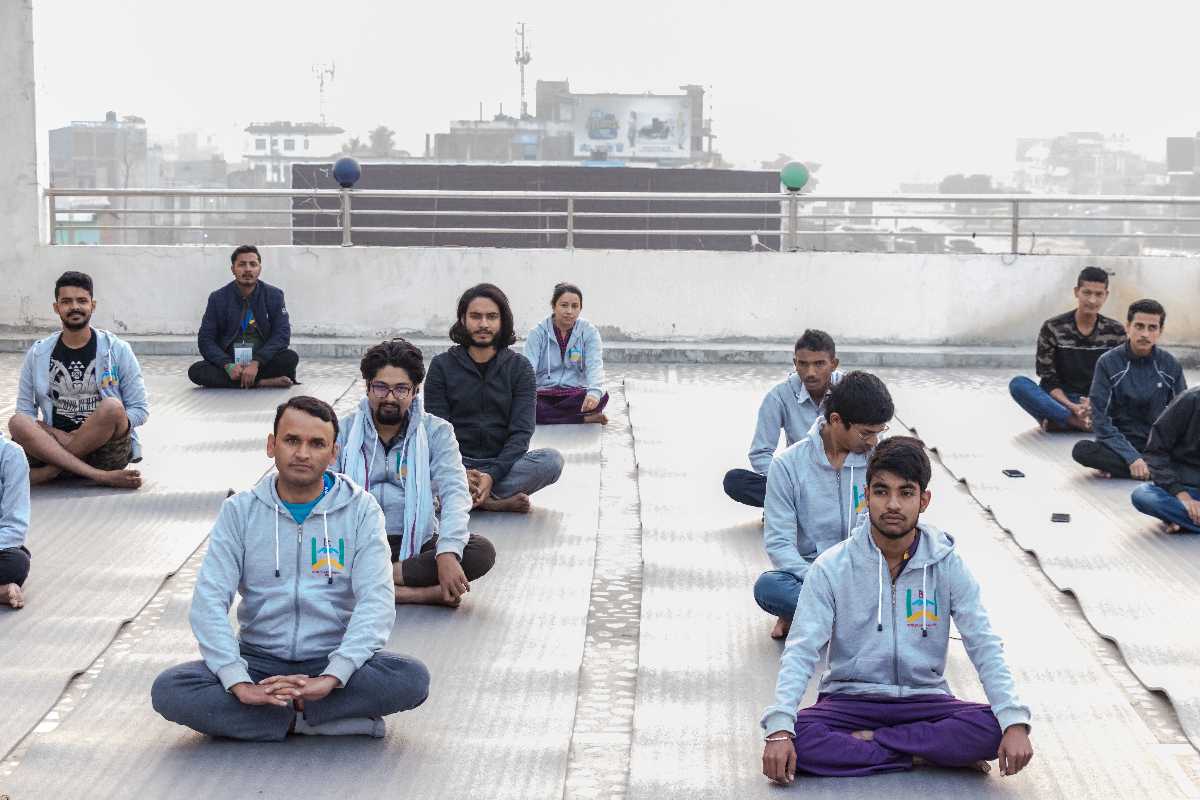 The Art of Living is an organization that was founded by Sri Sri Ravi Shankar in the year 1981. This organization is well known for offering effective spiritual and self-development programs which include breathing techniques, meditation, and yoga. As Art of Living is one of the big names when it comes to offering yoga and meditation, you should check in at this place if you are around Kathmandu.
Address: Mitra Park

Phone: +977 1-6227400

Timings: 6 AM to 6 PM
Working Days: Open 7 days a week.
As a city full of traditions, Kathmandu hosts multiple centres for practising yoga and meditation. So, what are you waiting for? Visit these places for yoga in Kathmandu to explore the best facilities.