Thailand, the country of god's favourite beaches and sea currents, is no stranger to the exotic sport of kitesurfing and the excitement that goes with it. But when it comes to the rest of the world, kitesurfing in Phuket and also the whole of Thailand is highly underrated. If you look at it in hindsight, Phuket is the best place to enjoy this sport, with its beautiful beaches, warm sea currents and mellow water conditions. These ingredients make it perfect for an enjoyable session of laid-back kitesurfing, especially for beginners and foilers.
Why Kitesurf in Phuket?
Phuket has everything that a learner and a professional kitesurfer would need to have a good time. The southeast coast of Rawai beach boasts of shallow waters with a gentle breeze, perfect for learners. The north coast has some more challenging areas at Nai Yang and Layan beaches where conditions are perfect for showing off your skills if you're an experienced kite-surfer. So there is something for everyone!

But at the same time, kitesurfing is one of the most dangerous sports too, it's not something you can just get into without any prior practice and training sessions from professional instructors. There are a few places in Phuket which offer training for the same, which we will discuss in this article.

Best Time for Kitesurfing in Phuket: 
The best months in Phuket for kitesurfing are from June to August, and December to February.
Operators for Kitesurfing in Phuket
If you are not interested in kitesurfing all by yourself and need some assistance doing it, for the sake of convenience, we have you covered. There are some organisations which provide you with packages which include things like stay, surfing equipment and whatnot. Here are a few of the most renowned kitesurfing operators in Phuket:
1. North Kiteboarding Club (NKC)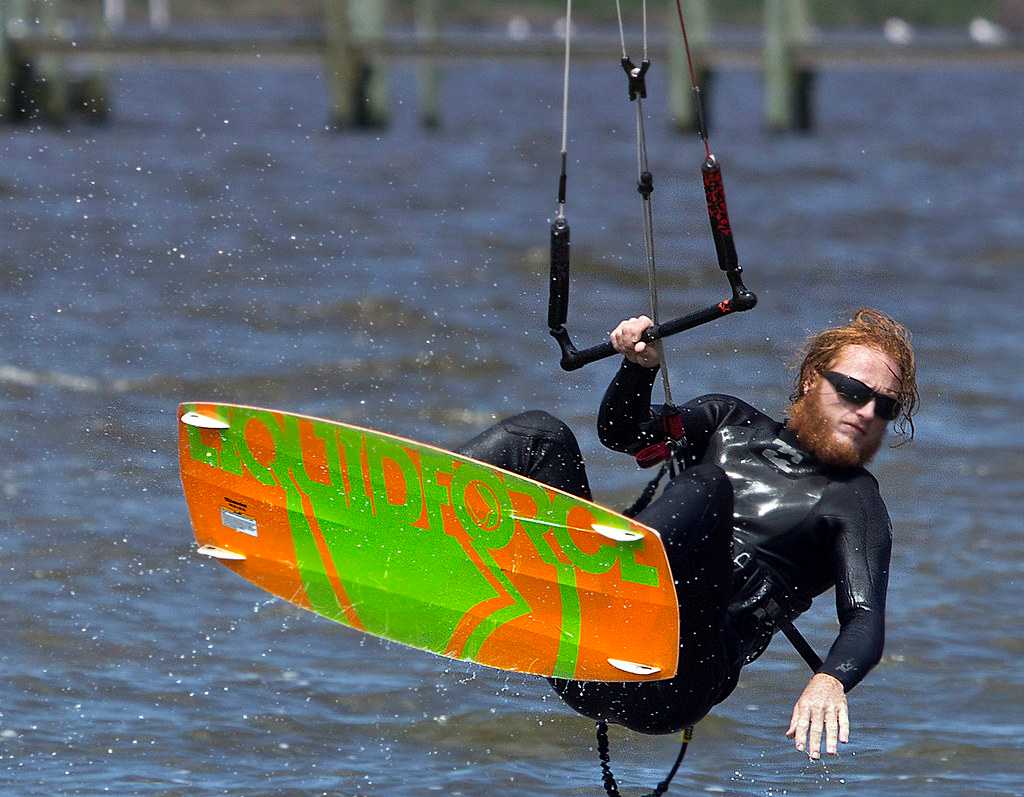 Located on the Nai Yang beach, this place is a good place to get started with your kitesurfing obsession. They provide all the facilities you might need in different package varieties. Depending on your budget, they will prepare a plan suited to your needs.
Services Provided:
- Transfer from the airport to your accommodation
- Finding and booking your accommodation in different categories
- Training by our qualified team
- Supervised kiting to help you make further progress faster
- Equipment hire
- Once you feel safe enough to kite by yourself
- The organisation of various other activities besides kitesurfing
 Package Info: Starting from THB 2750. Price may vary according to your preferences.
2. Kite Zone Thailand
This group is quite famous all over Thailand for providing a world-class experience in the field of kitesurfing and other water sports as well. The meeting point for this is in the
Chalong
district near Phuket. They operate mainly on the
Friendship beach
. Founded in
2008
, they are one of the oldest schools in the field and provide all kinds of courses from the first level to the last one.
Package Info:
Starting from
THB 2750
per person and
THB 10,000
per person from an IKO Level 2 course.
If you request, they will even arrange for living accommodations for you in places like the Friendship Resort, Indigo Pearl Resort, Nai Yang Beach Resort and Vijitt Resort.
3. Kiteboard Asia Phuket
Even if you're a quick learner, the instructors here will push your boundaries so you can learn the art of kitesurfing in no time. You will be learning in small groups of a maximum of 2 people and will be given hand to hand advice on how to improve your skills to ensure maximum fun and safety at the same time.
Package Info: They have different courses with different difficulty level and time duration for around THB 4,000 per person. At the end of your training, you will receive an IKO card which certifies your credibility.
Best Places for Kitesurfing in Phuket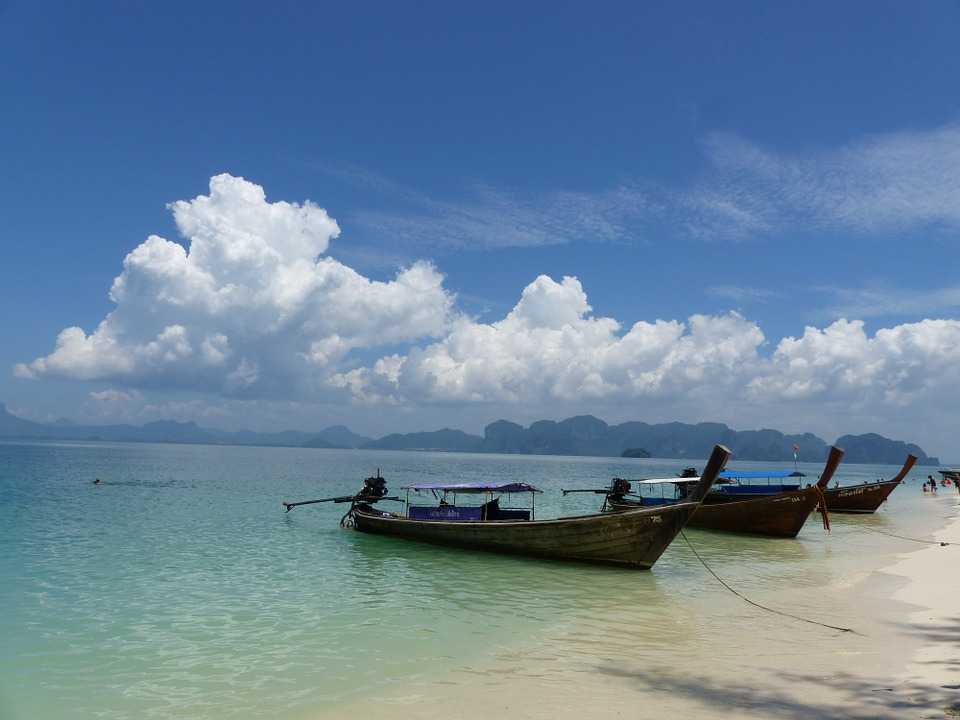 The shallow waters and calm winds at the southeastern areas of the island make it a suitable kitesurfing spot for beginners, which is needed as controlling a kite while surfing is not as easy as it seems like.
Popular sites include: 
1. Friendship Beach at Chalong Bay 
2. Nai Yang Beach 
3.
Rawai Beach
4. Layan Bay.
Experienced kitesurfers will have a greater variety of locations to choose from in addition to the sites above, such as
Nathon
,
Hua Thanon
and
Koh Lon Island
.
Equipment Needed for Kitesurfing
1. A Kite: They come in different sizes ranging from 3.5 metres to 19+ metres. The bigger the kite is, the more the power is, so choose wisely.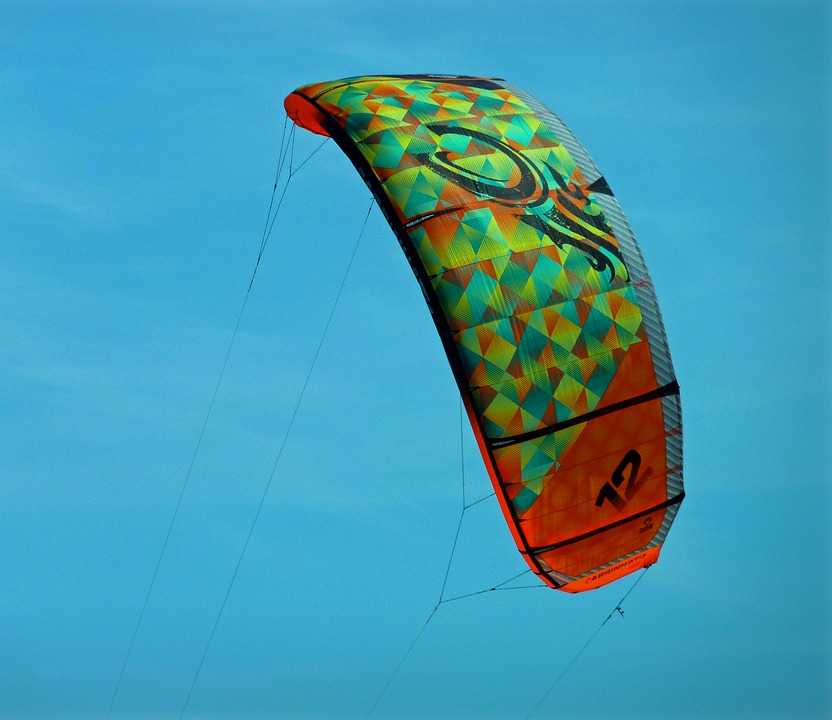 2. The Bar: It is used to steer or control your kite. These come in various lines, for example, 4 lines, 5 lines, 6 lines etc. the best option for a beginner is the 4 line bar.

3. The Kite Board: The very base to your kitesurfing in Phuket experience, the board. You ride over this while surfing. These come in various sizes, but the preferred size for a beginner is at least 1.35 metres. Later on, one can move on to smaller boards.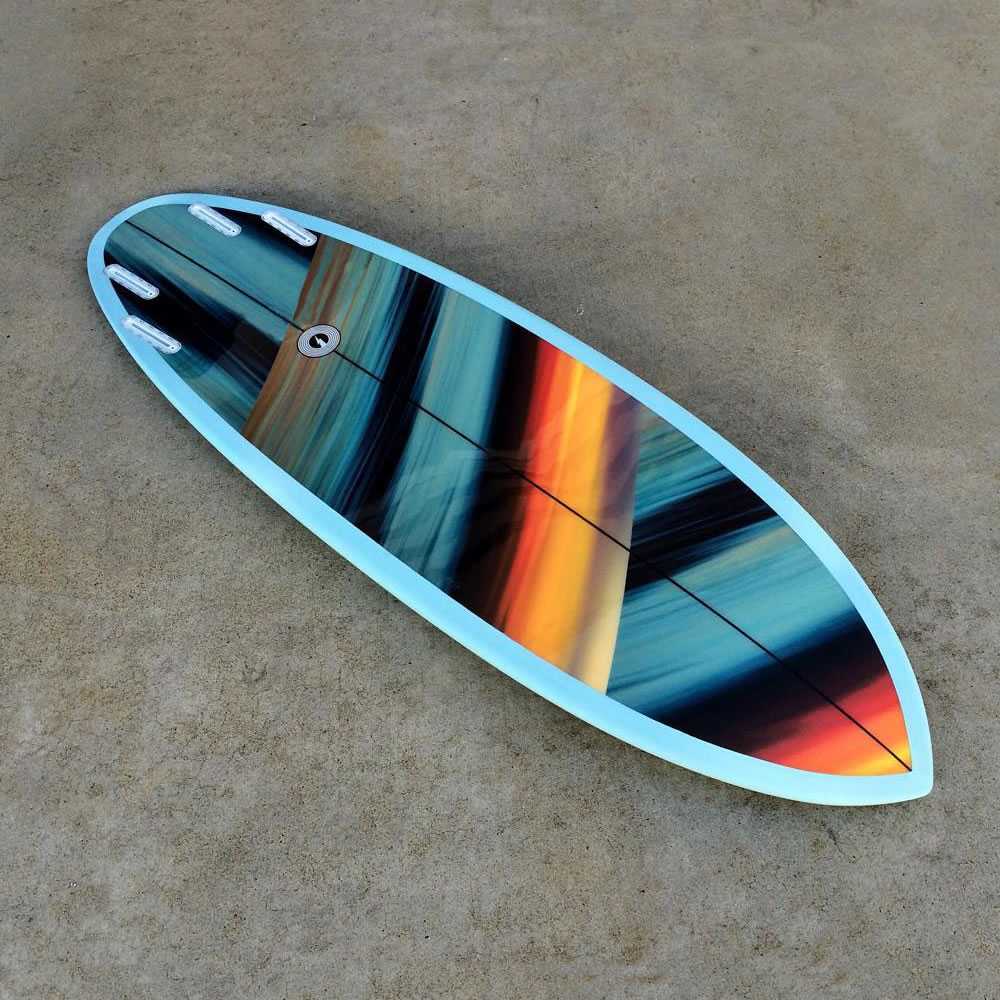 4. The Wetsuit: These usually depend on your budget and weather conditions. In cold regions, wetsuits are preferred to keep you warm, but that is not the case in Thailand.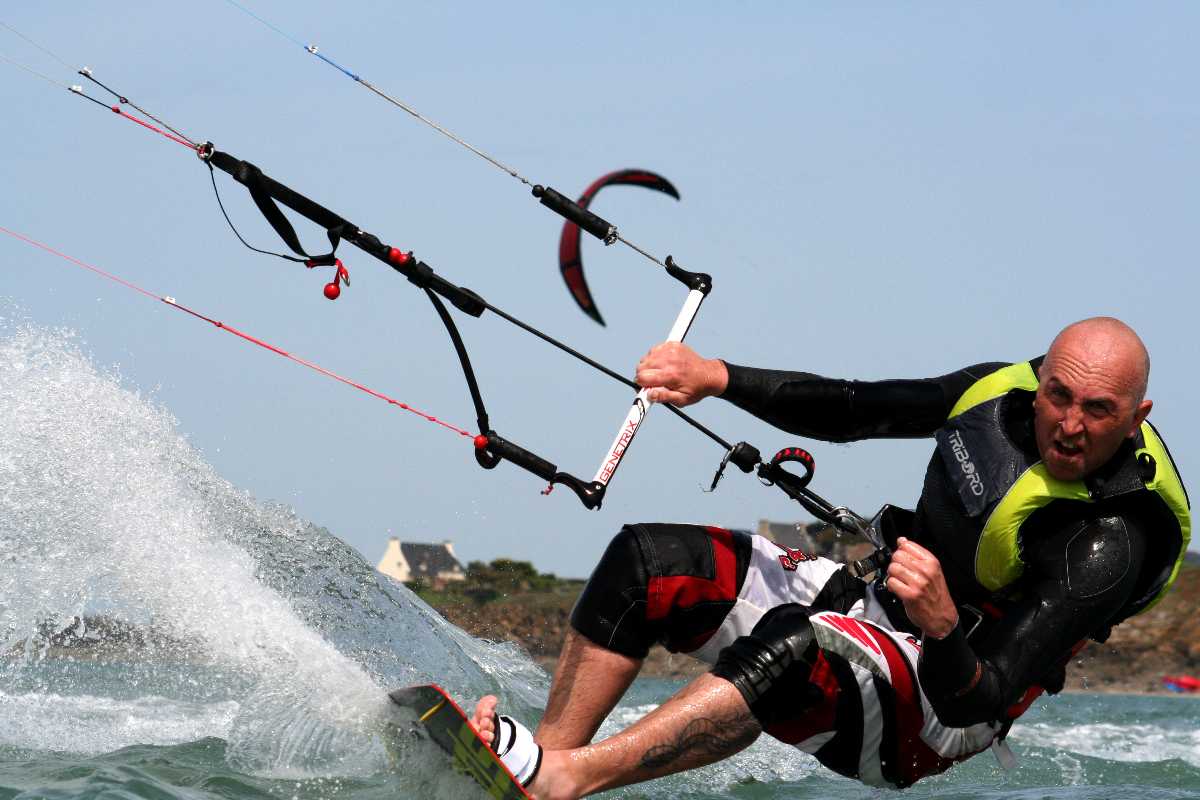 5. The Harness: These depend on your body type and the style in which you want to ride. There come harnesses specifically for freeriding, race, wave riding, and freestyle. There also exist harnesses for a soft, comfortable or hard experience. So choose wisely!
For the above-mentioned items, do contact your dealer to get you the best deals and the appropriate equipment either to buy or rent.
Places to Buy Kitesurfing Equipment 
There are multiple shops where you can purchase the equipment needed when going kitesurfing in Phuket, but we personally recommend the 'Kite Zone'  and 'Kite Thailand' shops in Phuket. They have an online as well as a retail store. They provide the equipment on a rental basis as well as on a purchase basis.
Full Package Rental: THB 1200 to THB 3500
Purchasing can also be done here for all the products needed for kitesurfing, but if you are a beginner, we would recommend going for the rental option, as it gives you more freedom and costs much less as compared to the purchase.
Kite Zone:
Contact: +66 (0)8 3395 2005
Address: Kite Zone (Friendship Beach) 14/12 Soi Mitrapap Wiset Road T.Rawai A.Muang Phuket Thailand 83130
Kite Thailand
Contact: +66 90 9930 338
So, kitesurfing is an overall intensive sport which requires not just a particular set of mental skills, but also proper training and coaching. Kitesurfing in Phuket is some of the best in Thailand, and indeed the world, and if you're careful, and follow all the procedures and regulations properly, you are guaranteed to have one fun trip surfing on the seas of Thailand!