Thailand being a land of eclectic cultures is no secret. But what might come as a surprise to some is that every place within the country has its own distinct culture that defines it. One can look at the culture of Phuket, one of the most popular destinations in Thailand as well as the world, for evidence of this. With arms wide open, Phuket beckons its visitors to come immerse themselves in the land's customs of warm hospitality, rich heritage and colourful traditions, which create an alluring atmosphere that is hard not to fall in love with.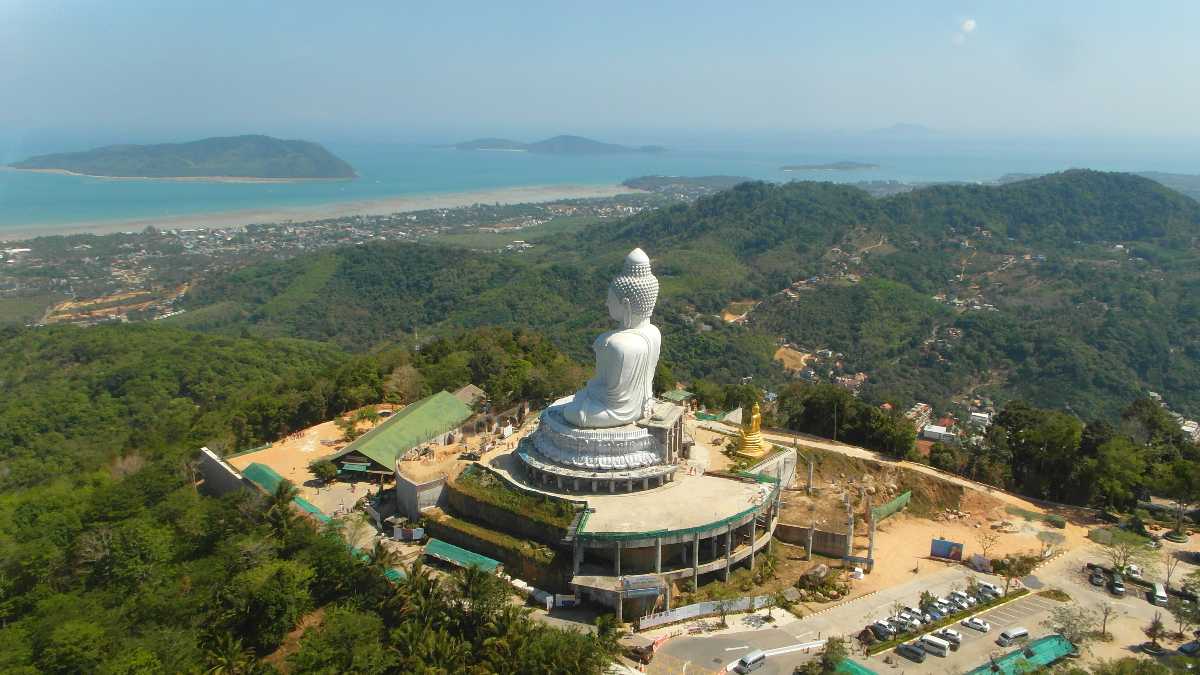 Read on to know more about the culture of the world's favourite holiday destination.
General Statistics on Culture of Phuket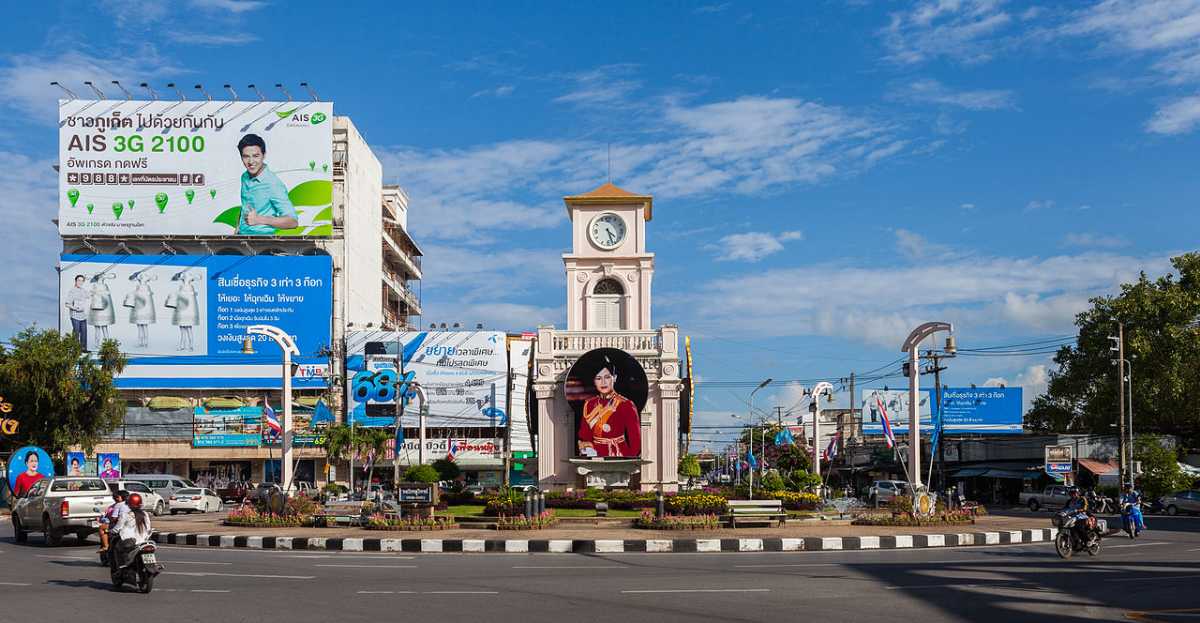 Location:
Phuket, Phuket Province, Thailand
Original name:
Thalang
Currency:
Thai Baht (THB)
Area:
576 square kilometres
Highest point:
1,736 ft.
Population:
231,206 approx.
Major communities:
Buddhist, Muslim, Chinese, Thai
Art, Dance & Music in Phuket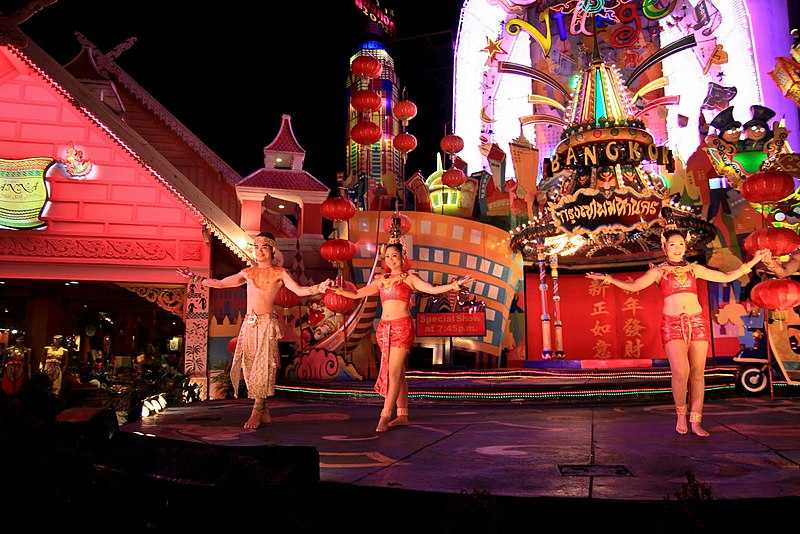 One of the most important aspects of the culture in Phuket is its elaborate tradition of performative arts. They are highly revered in Phuket, evidenced by their involvement in rituals, festivals, prayer, ceremonies and religious temples. Art, for instance, can be found inside every wat on the island and is an important religious practice. For years now, Thai artists and painters have taken to depicting stories from Buddha's life, mythology, folk tales and rural scenes, with masterful strokes of their brushes. The walls of wats are covered in such murals, with the visual complementing the spiritual. Along with watercolours, Thai craftsmen are also skilled at carving and sculpture, using mediums such as traditional wood, stone, horns, etc. Wat Chalong, Wat Putta Mongkon,
Jui Tui Shrine
and Kiew Tien Keng Shrine are great temples to soak in Buddhist culture, as well as admire the magnificent creations they are embedded in. For more contemporary works of art installations, you can take a trip to
Patong Inn Art
in
Patong
.
The dances of Phuket are especially wonderful, with a keen focus on hand movements, gestures and expressions. Each move has a symbolic meaning, and the dance conveys a story or has a historical background. Performers wear attractive attires, that include elaborate headgear and ornate accessories. Dances are divided into classical and folk. Classical forms are khon, lakhon, and fawn, while folk variations are likay, ram muay, and wai khru. They are often accompanied by folk music, which forms a big part of Thai drama tradition. The orchestra consists of wooden wind instruments like the flute and percussion, played by an ensemble of five to twelve musicians. Thai music follows a steady, soothing rhythm, that is set to harmonise with the beats of the dance movements. The most popular types of music in the land are luk thung and mor lam. You can catch live performances of cultural shows at
Phuket Fantasea
and Phuket Orchid Garden & Thai Village while in Phuket.
Food Culture in Phuket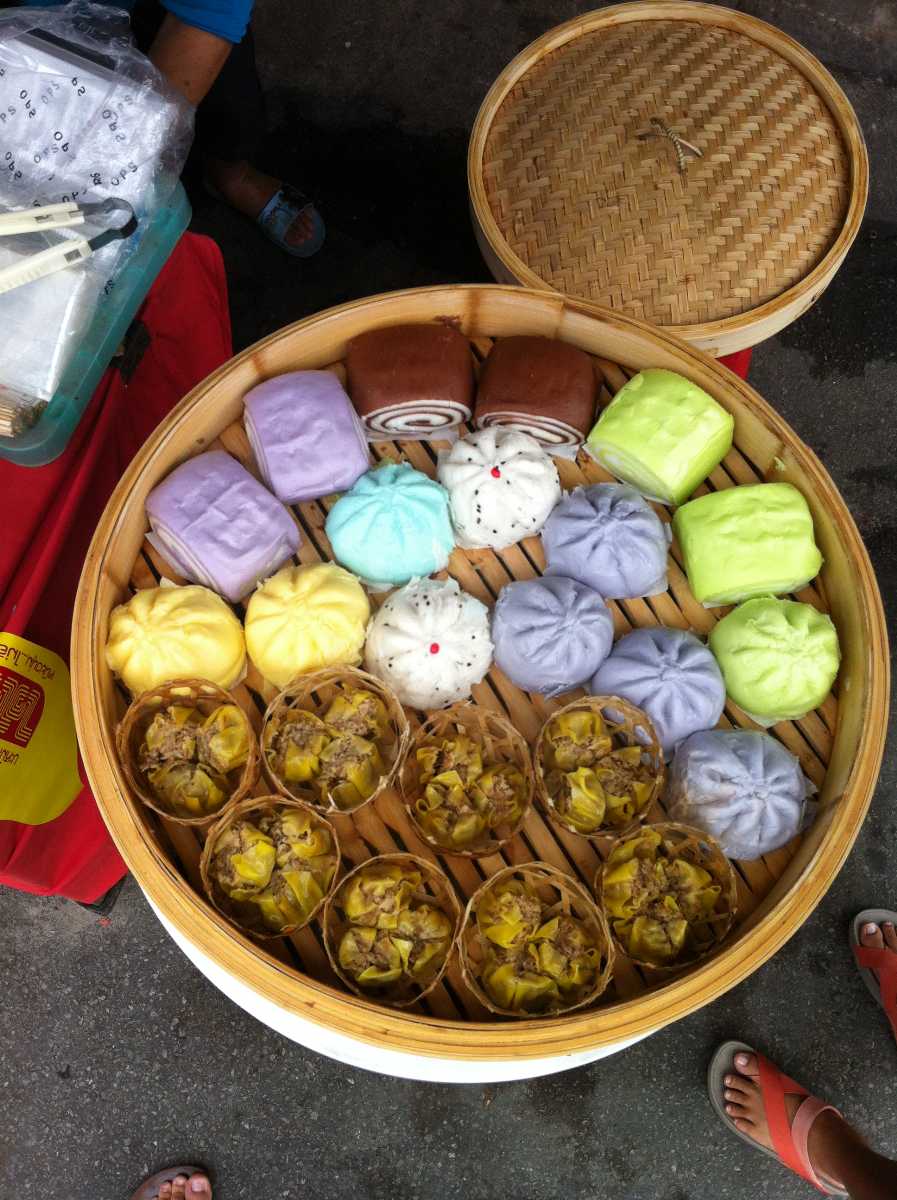 All the hullabaloo surrounding the deliciousness of Thai food is a 100 per cent legit, and Phuket is a proud purveyor of the same. It boasts of a varied range of Thai delicacies widespread over streets and in restaurants. Phuket's close proximity to the sea makes it a seafood haven, with staple diets including several kinds of fish and prawns to the more exotic squids, oysters and crabs. Phuket cuisine is a wonderful mixture of western and Thai cultures, reflective of the history that has formed the culture of Phuket. Popular dishes are stuffed pancakes, noodle soups, sticky rice, tom yam, geng kheaw wan gai, papaya salad, and beef and pork preparations.
Dining options are available in many forms throughout the island. For an authentic local experience, you can gorge on freshly prepared dishes at street food stalls that line almost every street. Restaurants and eateries are also abundant, offering a blended ambience of the rustic and modern. The concept of 'krachangs' or floating restaurants are very famous here, and make for fun evenings with top-notch settings.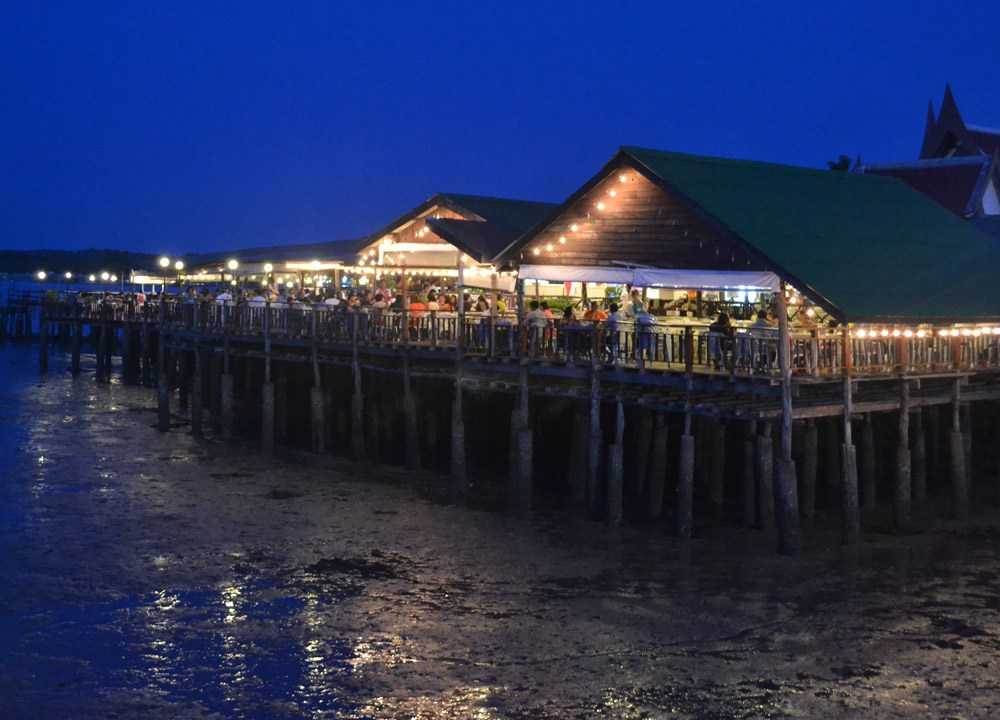 But even though Phuket is a meat paradise, it is highly considerate towards its vegetarian populations. Every year, the place hosts the Phuket Vegetarian Festival commemorating the Chinese tradition of praying to the Nine Emperor Gods. This vibrant celebration is a roller-coaster for the taste buds, displaying an array of unique dishes found only in Thailand. Locals especially enjoy the pad tau-hu priew waan (sweet and sour fried tofu), tom yam hed (sour & spicy mushroom soup), pad Thai (Thai fried rice noodles), pad pak ruam (mixed fried vegetables such as baby corn, carrot and snow peas) and po pia thod (fried spring rolls) here.
Read more about the
Food in Thailand
.
Brief History of Phuket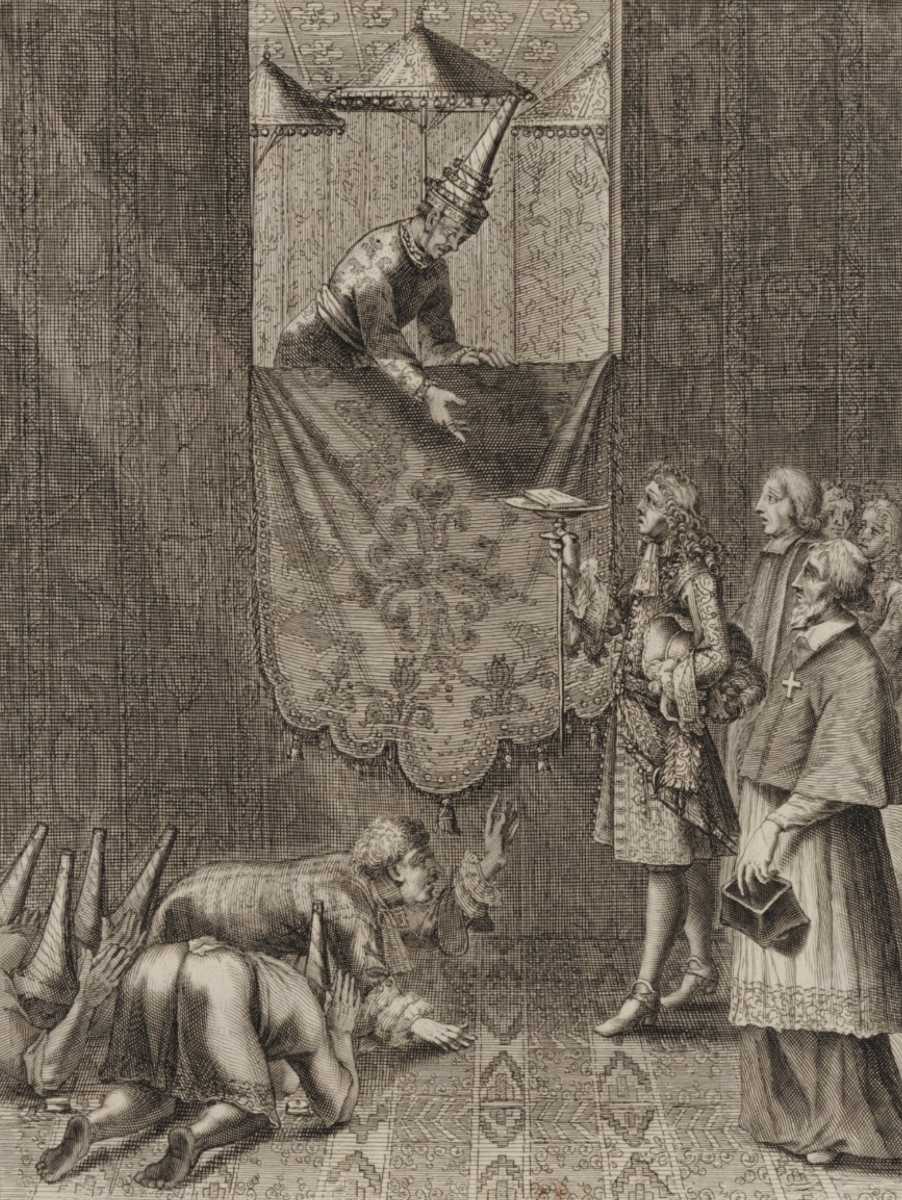 The pages of archaeology denote that modern settlements on the island of Phuket have been around since 100 BCE. Contrary to popular belief, Thais were not the first inhabitants of the island, Negritos were. They were followed by the Mons from central Thailand, Dravidians from
India
and Muslim fishing communities from Malay. A strong European and Chinese influence took shape after these communities migrated here between the 16th and 18th centuries.
Located in southern Thailand, Phuket had always been a lucrative port for seafarers on the trade routes between countries. Since it was regarded as one of the most important places on the trade route between India and
China
, traders often stopped here to collect supplies or restock their resources. During the 16th century, it began to acquire much of its revenue through sale of tin and rubber. Around the same time, foreigners began familiarising themselves with the place, and numerous Europeans began arriving in Phuket. Under the
Ayutthaya Kingdom
, Phuket prospered economically and culturally, this period onwards.
In 1785, the Burmese attacked Phuket as part of a larger campaign to invade Siam (now Thailand). Lady Chan, the wife of the deceased governor, and her sister Lady Mook fearlessly led the battle to fight away the invaders. They are venerated highly as part of the island's traditions, and have been commemorated through the statue built after them, known as
the Two Heroines
, which is located in Tha Rua Junction, a little away from Phuket City.
Architecture of Phuket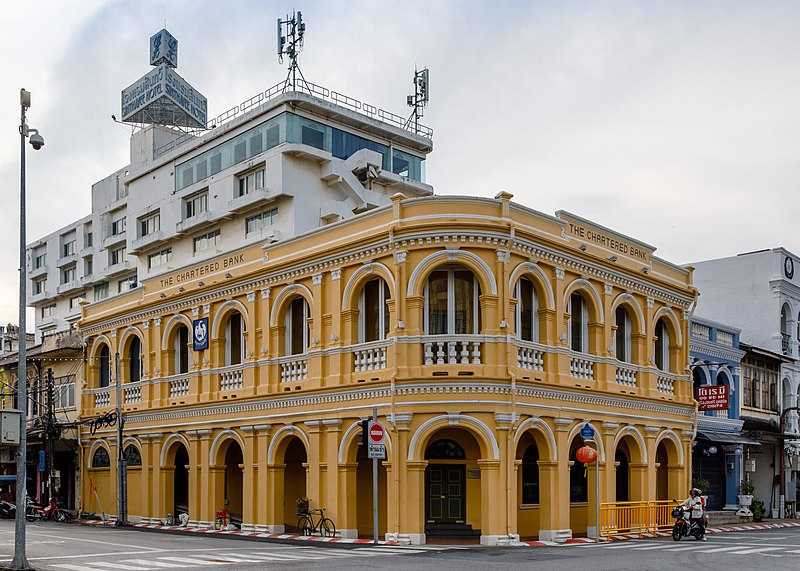 Phuket is a land of architectural marvels, which are primarily characterised by their Sino-Portuguese make. Most of the major buildings bear features of this specific style, which has evolved from Chinese and Portuguese architectural traditions. The most distinctive display of this artistic building technique is found in
Old Phuket Town
, which is the area of Phuket that functioned as a point of confluence for many cultures, most notably that of the European colonial masters and the Chinese workers they employed. The subsequent Sino-Portuguese culture that developed, a precursor to Phuket's culture today, resulted in streets upon streets of buildings that combined European styles of structure and Chinese styles of intricate designs. The rooftops are curved, a typical marker of Chinese handiwork, while the pillars and walls are built in neo-classical European patterns.
There are a number of very notable structures in and around Old Phuket Town representative of this building style. Thalang Road is a stretch of attractive, pastel-coloured houses appearing to be straight out of a Wes Anderson film. They are mostly shophouses, offering residential and business opportunities to owners. Mansions known as 'angmor lao' also derive from the Sino-Portuguese culture.
The Chinpracha House
on Krabi Road is a good example of this. The China Inn Cafe on Thalang Road, resurrected from a rundown classical building, is also a must visit to enjoy an authentic, local experience. Other places you can visit to get a taste of this specific type of architecture are Phuket Provincial Hall,
Thai Hua Museum
, Baan Klung Jinda Restaurant and Dibuk Road, whose vintage feel will transport you back in time.
Communities, Religions & Traditions in Phuket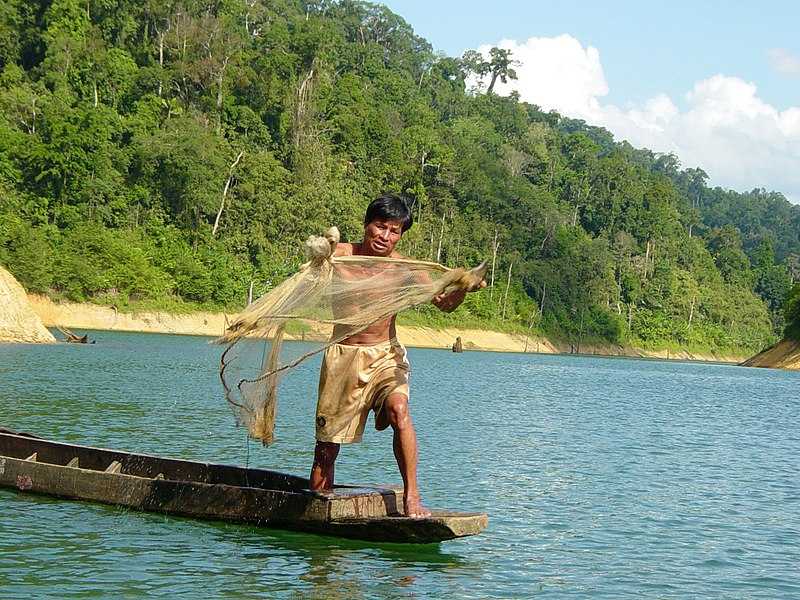 Buddhists comprise the largest chunk of the population in Phuket, since approximately 95 per cent of Thais are Buddhists. This culture is evident from the several temples, monasteries and wats dotting the map of the island, some of the most notable being
Big Buddha
,
Wat Chaithararam
,
Wat Phra Nang Sang
and
Wat Suwan Khirikhet
.
Since Phuket has evolved from what was essentially a fishing village, fishing communities abound here even today. The largest of this community are the Muslim fishermen who migrated from
Malaysia
. Muslims make up almost 20 per cent of the island's population. A distinct ethnic group, known as the Chao Le are sea gypsies/nomads who also reside in areas like
Ko Panyi
, Koh Sire, Laem La and
Rawai
in Phuket. They are identified by their colourful long tail wooden boats faring the waters. A whole festival, called the Chao Le Boat Floating Festival, centres around this community, and is celebrated at nighttime in a striking display of colourful boats.
A sizeable number of Chinese people can also be found in Phuket. They are usually descendants of tin miners who migrated from China during the 19th century. They have had an important impact on the culture of Phuket, noticeable through its traditional festivals and architecture. The island's two top celebrations derive from Chinese culture -
the Vegetarian Festival
(a carnival of prayers, food and folk rituals) and the Ghost Festival (ancestor worship for the well being of deceased souls). Both are observed according to the Chinese calendar, and are widely popular all over Phuket.
A few Hindu and Christian communities also live here. There has been a significant absorption of the Hindu-Sanskritic traditions into Thai culture and mythology, enriching the latter and making it more inclusive. During holiday seasons, Phuket is packed with tourists from all over the world, mainly Europe,
USA
and China, who flock to the island attracted by its pristine environment and stunning beaches. Phuket also hosts a number of world events which are attended by visitors from all over the world. The major ones are Laguna Phuket Triathlon, Phuket Travel Fair and Phuket Bike Week, which comprise of sports events and cultural programmes.
Languages in Phuket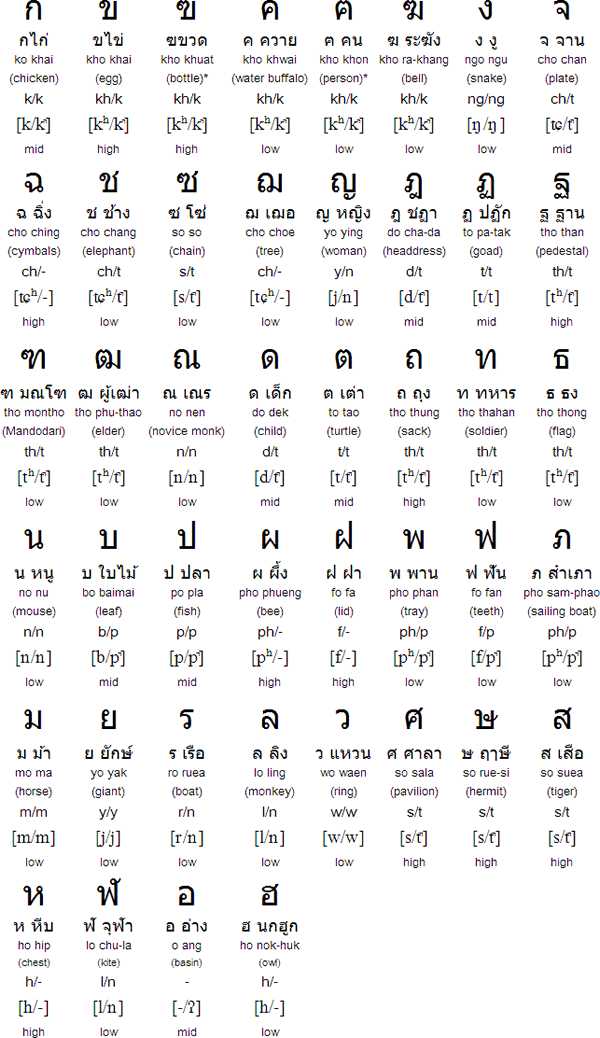 Like all other places in Thailand, Thai is the official language of Phuket, most primarily spread and spoken. The central variation of Thai, majorly spoken in
Bangkok
and the centre, is widespread in Phuket too. However, the southern dialect of Thai is more prevalent here among locals. It is identifiable by its rapid speed and abbreviated words/sentences. Phuket being a prime tourist destination, its vendors, sellers, chefs and shopkeepers are familiar with spoken English. Although not fluently, they will be able to converse effectively with you. However, it is always useful for tourists to know a few key Thai phrases for ease of communication. The following word key gives you a basic knowledge of the same:
Hello: Sawadee krap
How are you: Sabai dee reu
Thank you: Kop koon
I don't understand: Mai kao chai
What is this: Nee arai
What is the cost: Nee tao-rai
Don't want: Mai ow
Where are you going: Pai nai
Every place has a history that creates its identity. And although Phuket's identity as a party destination precedes it, it can be equally worthwhile to explore the nooks and corners of the city. Who knows, you might find a piece of the internsting historical culture of Phuket waiting there for you.