If you're a vegetarian and travelling abroad, you're bound to have misgivings about finding a variety of good quality restaurants that cater to you. But if
Phuket
is your destination, you can put your mind to rest. The little southern province of Thailand has a range of renowned vegetarian restaurants that serve a range of delicacies so that your palette is not left unsatisfied while you're there. Whether you're craving some idli sambhar or pad thai and noodles, Phuket has cuisines from all over the world being served in a chic ambience so that your dining experience is one that is memorable. Here's a list of the top vegetarian restaurants in Phuket to get you started on your culinary adventure:
1. O-Oh Farm Ta-Eiad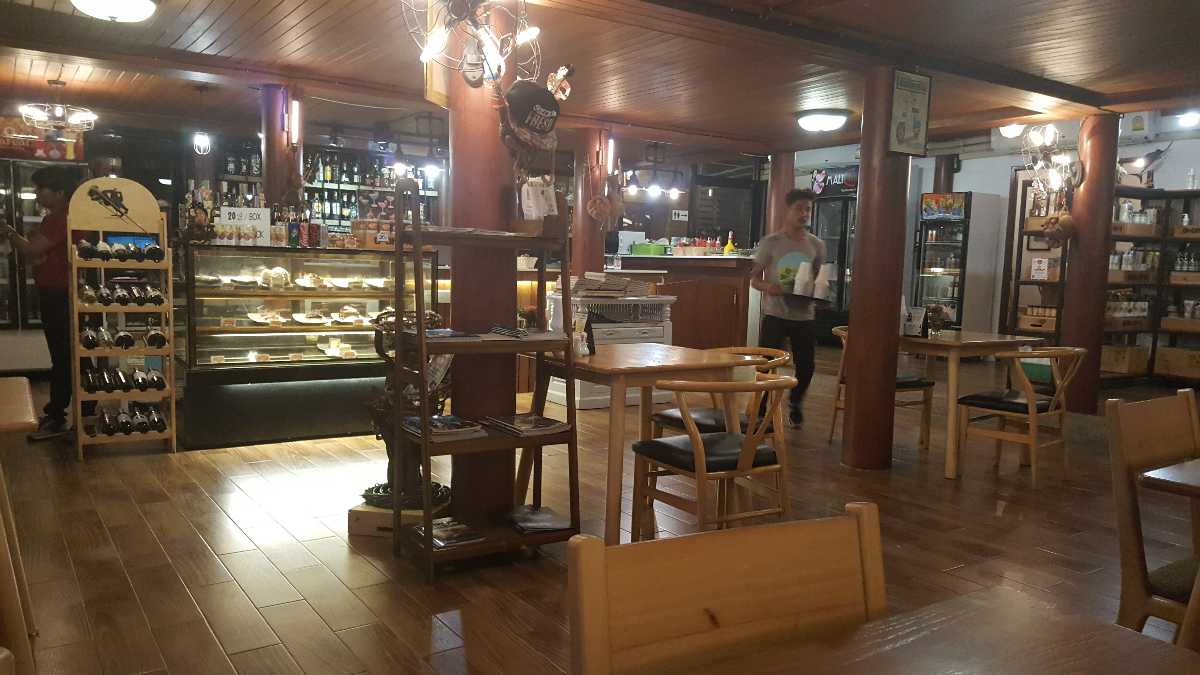 The O-Oh Farm Restaurant is known for its relaxing and cosy atmosphere that has helped it build a loyal fan base. This vegetarian restaurant in Phuket is the perfect place for those looking to chill during their meal between shopping, sightseeing or partying while in the city. They are well-known in Phuket for their hospitality as well as their open-air lawn where you can find yourself rejuvenating with their range of delicious, healthy food. Some of the must-try dishes include the Quinoa Sushi and Avocado Salad.
Timings:
8:00 AM - 10:00 PM
Cuisine:
Asian, Thai, Vegan
Address:
18 Chao Fah Tawan Tok Rd, Tambon Chalong, Amphoe Mueang Phuket, Chang Wat Phuket
2. Sabaijai Cafe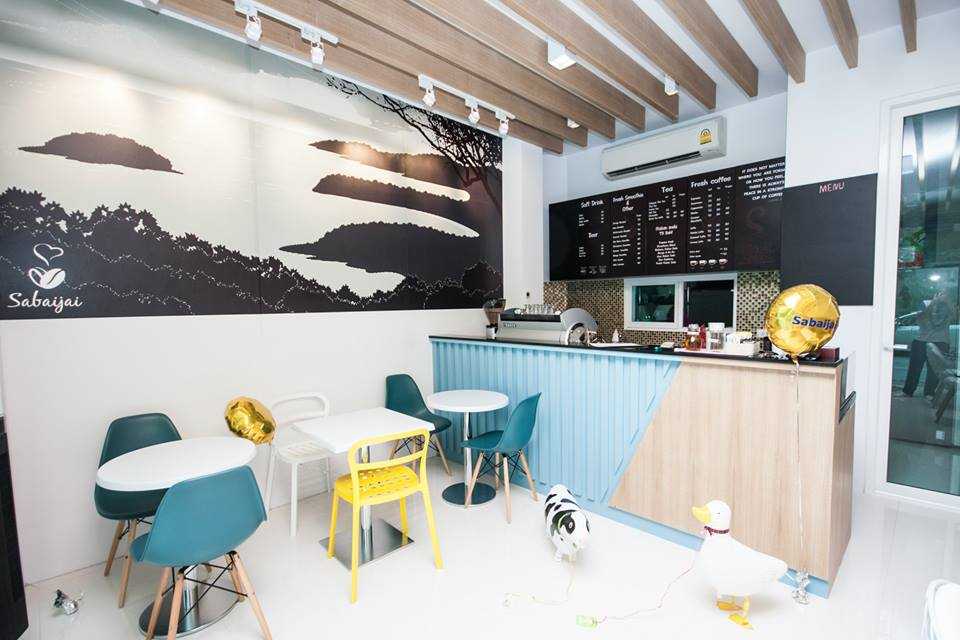 A bit of a hidden jewel in the streets of Karon, Sabaijai Cafe's food has ensured that customers who enter through its doors always come back wanting more. It has a cosy, intimate atmosphere and is known for serving big portions that keep tummies full. This little family-run vegetarian restaurant in Phuket makes everything to order, so you can expect a bit of a wait- but be rest assured, the food will be worth it. They've garnered a bit of a reputation, so it's best to have a reservation or come in extra early to catch a seat. And while you're at it, make sure to try out their fresh fruit smoothies and soft drinks.
Timings:
12:00 PM - 4:00 PM; 6:00 PM - 9:00 PM
Cuisine:
Thai, Asian
Address:
5/3 Patak Soi 24, Karon, Mueang Phuket District, Phuket
3. Yo Green

Located on a quiet street off
Bangla road
in Phuket, Yo Green offers a plethora of vegan and vegetarian dishes on its menu. One of the pure vegetarian restaurants in Phuket, you can relax about having to give them extra instructions: nothing on their menu includes eggs, MSG, fish sauce or oyster sauce. Although the staff does not speak English, they'll serve you with a smile and are happy to communicate using Google Translate. A number of 'mock meat' options ensure that you don't feel like you're settling for food. Must-try dishes include red curry fried rice and spicy noodle salads. And before you ask, the prices won't burn a hole in your pocket either.
Timings:
Monday - Saturday: 11:30 AM - 10:30 PM, Sunday: 12:30 PM - 10:30 PM (Closed on Wednesdays)
Cuisine:
Indian, Organic, Thai, Western, Fusion, Juice bar
Address:
54/9 Bangla Road, Soi Patong Resort, Patong, Kathu, Phuket
4. Dok Bua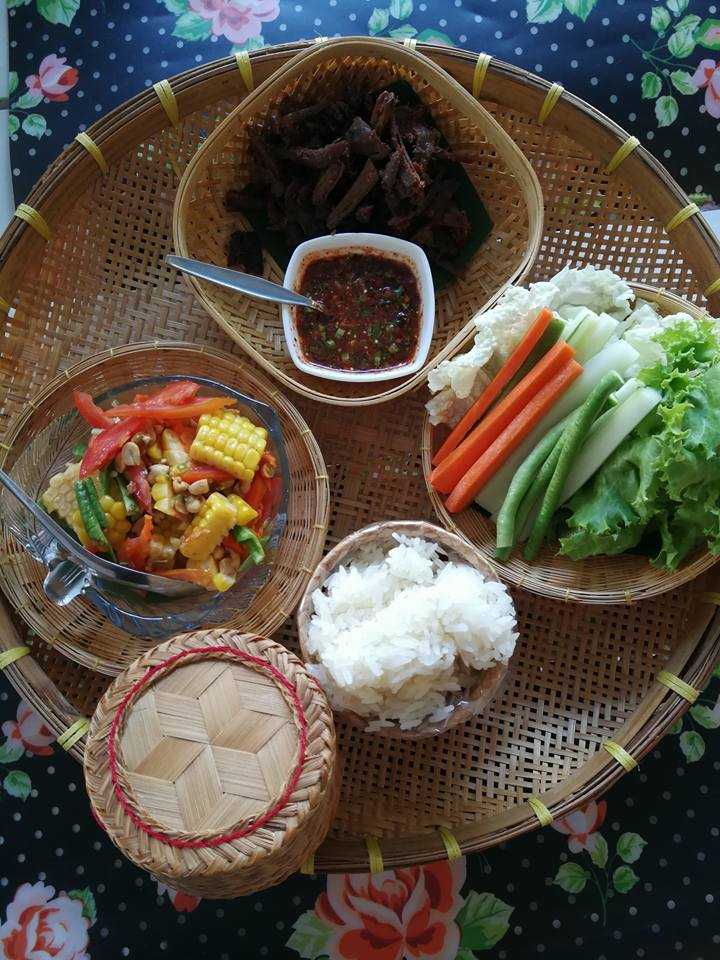 A small restaurant with big charm, Dok Bua vegetarian restaurant in Phuket offers variety and hospitality that will leave you and your tummy happy. The staff is willing to customise dishes according to your wishes, so you can easily ask for the less (or more) spicy version of things. The minimalist and well-kept interior will please your senses while the reasonable pricing keeps your wallet intact. You need not worry about environment abuse either since the ingredients are organic and locally sourced. The poor signage might make this a bit hard to find, but with one of the largest vegetarian menus in northern Phuket, it's worth the extra effort. Must-try dishes include the Tempura vegetables with dip and the Spicy salad with mock liver and vegetables.
Timings:
10:30 AM - 8:30 PM
Cuisine:
Thai, Chinese, Fusion
Address:
2 Soi Ratchapruk, Samkong, Phuket, Thailand
5. Light of India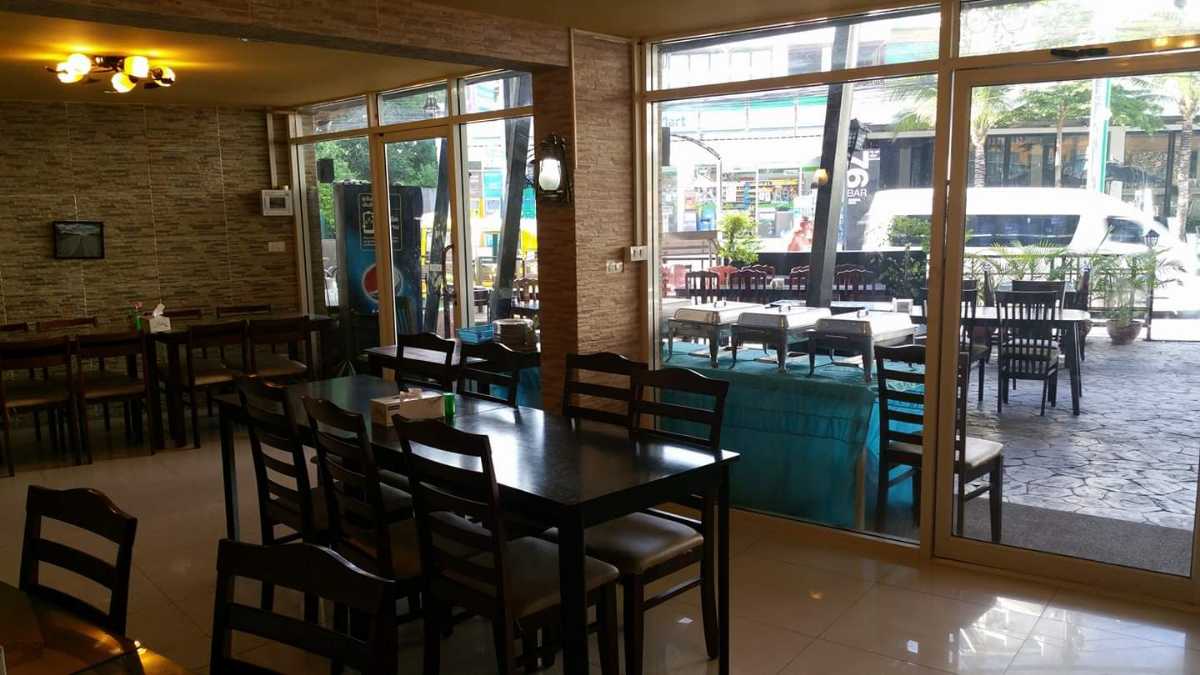 For flavoursome food from North India, head onto the Light of India restaurant located at
Patong beach
. A pleasant ambience and staff will help you pick out the perfect dishes served with the quintessential 'masala' touch (cumin, coriander, paprika, cinnamon/cloves). This Indian vegetarian restaurant in Phuket is managed by Imitivaz Mushtaq, a native of
Kashmir
in
India
, and the popularity of the restaurant soon forced him to open another branch - called Light of India 2- nearby. Must try dishes include Dal fry, Paneer Butter Masala and naans; don't forget to order a side of sweet lassi and papad to complete the Indian experience!
Timings:
10:30 AM - 11:30 PM
Cuisine:
Indian
Address:
98, Aroonsom Patong, opposite SCB, 400 Meter North of Bangla Rd, Phuket
6. Odysseus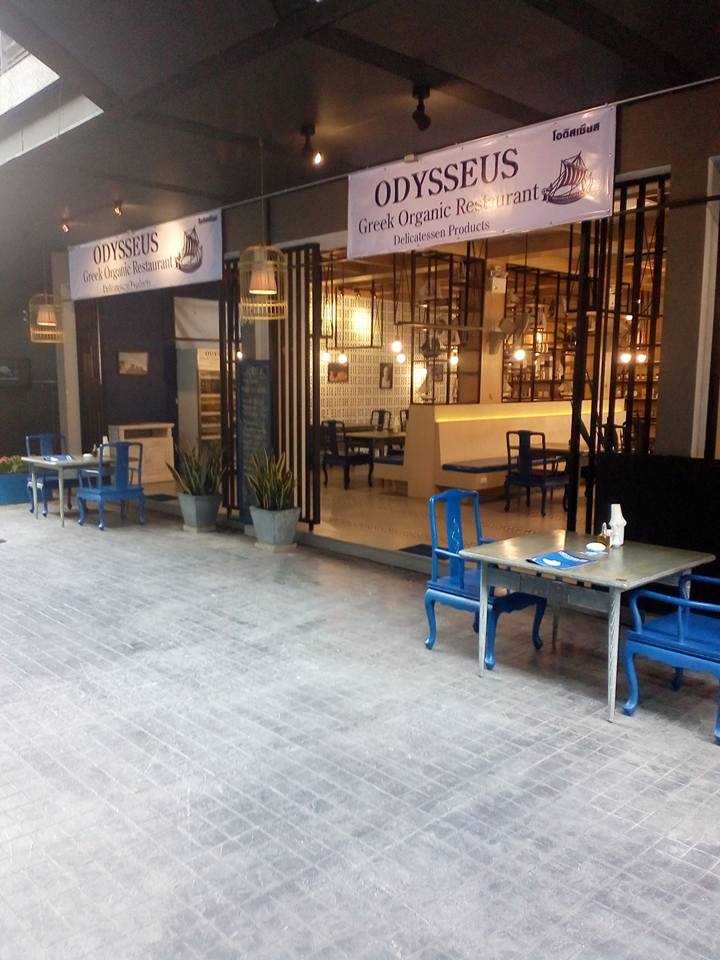 Aptly named after a Greek legend, Odysseus restaurant is a little treasure hidden in the Mueang Phuket district, known for its legendary Greek cuisine. Their food is organically sourced, the atmosphere is classy and elegant and the owner is likely to greet you and chat with you about the food. If all this wasn't enough, this vegetarian restaurant in Phuket serve generous portions and will delight your taste buds with the most authentic and delicious Greek food to be found in Phuket. Must try dishes include the Greek Salad with smooth hummus and the vegetarian Moussaka.
Timings:
12:00 PM - 10:00 PM
Cuisine:
Greek
Address:
56/10-12 Kata Road, Kata Beach, Karon, Mueang Phuket District, Phuket
7. Kataturk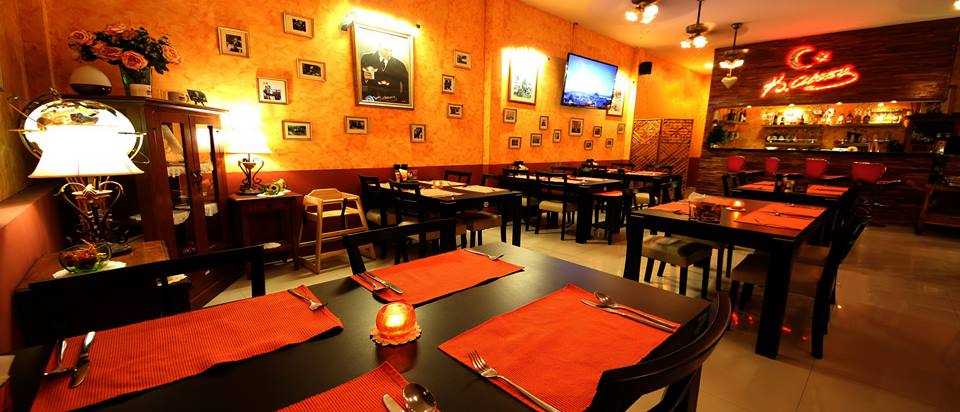 You'll be doing yourself a disservice if you leave Phuket without having food at Kataturk Restaurant at
Kata beach in Phuket
. It's known for serving the best, fresh and delectable Turkish cuisine in town, and their dips will leave you licking your fingers. The warm and attentive staff will even give your little ones some toys if you're travelling with your family, while the vibrant interior is bound to lift up anyone's spirits. It is an amazing restaurant for vegetarians in Phuket, offering some signature Turkish drinks such as the Cay and the Raki, and their Baklava must not be missed at any cost. If you want to stick to known dishes, their menu has some great Western and Thai cuisine as well.
Timings:
10:30 AM - 11:00 PM
Cuisine:
Turkish, International, Thai
Address:
Khoktanod Alley 72, Karon, Muang Phuket, Phuket
8. The Vegan Table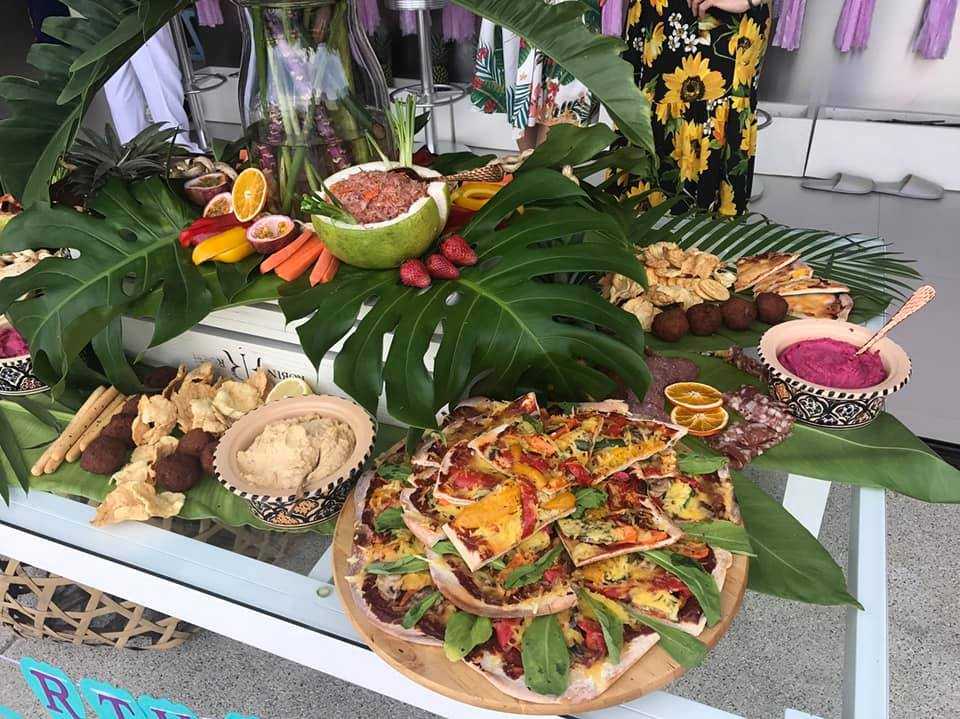 Nothing celebrates plant-based dining like The Vegan Table in Chang Wat Phuket. The restaurant prides itself on contributing towards the eco-friendly revolution, and offers an extensive array of dishes and as well as drinks. Served with coconut, soy or almond milk, their range of beverages cater to everyone's needs and offers great value for money too. The most well-known dish at this vegetarian restaurant in Phuket is the vegan cheesecake, although other favourites include smoked tofu summer rolls and sourdough toasts with toppings like avocado and mushrooms in balsamic reduction. For healthy, fresh and delicious vegetarian food, this is the place to be!
Timings:
Tuesday - Saturday: 8:30 AM - 6:30 PM
Cuisine:
International, Italian, Thai, Western, Fusion, Bakery, Juice-bar
Address:
106 Ratsada Rd, Tambon Talat Yai, Amphoe Mueang Phuket, Chang Wat Phuket
And there you have it, the top 8 must-try vegetarian restaurants in Phuket. This is by no means an exhaustive list, but once you've tried out a couple of the well-known hotspots you could go around looking for small, undiscovered places in the nooks and crannies of Phuket. However, there's no denying the fact that any travel experience is incomplete without relishing the unique flavours and textures it has to offer. They're rich and exciting in their own way, and the same dish will taste different - and in a good way- across cities. And Phuket, at least, promises to be a gastronomic delight!