Separated by the Phang Nga Bay,
Krabi
and
Phuket
are two gems of Asia frequented by travellers from all across the globe. But where should you head over to on your next trip? Having to choose either Phuket or Krabi has kept travellers on their toes. While Phuket is widely known as one of the top places to visit in
Thailand
, the once underdog Krabi has gained popularity over the years and now matches head-on with its neighbour when it comes to picking a destination. With similar geographical features, beautiful serenity and thrilling adventures to experience, it's a gruelling task to narrow your choice down to either one of the two beautiful regions in the Land of Smiles. But fret not, for we've got you covered. Below is your guide to help you choose between Phuket vs Krabi and plan your next holiday.
Phuket vs Krabi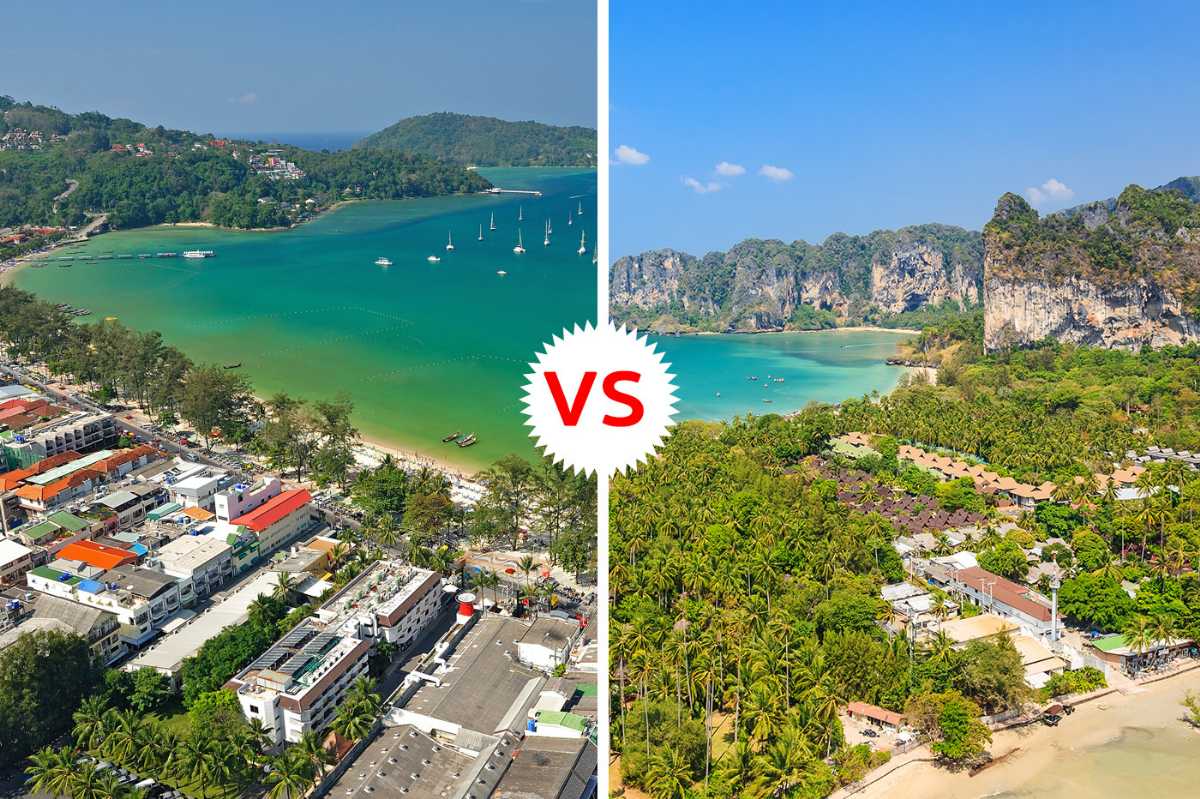 Budget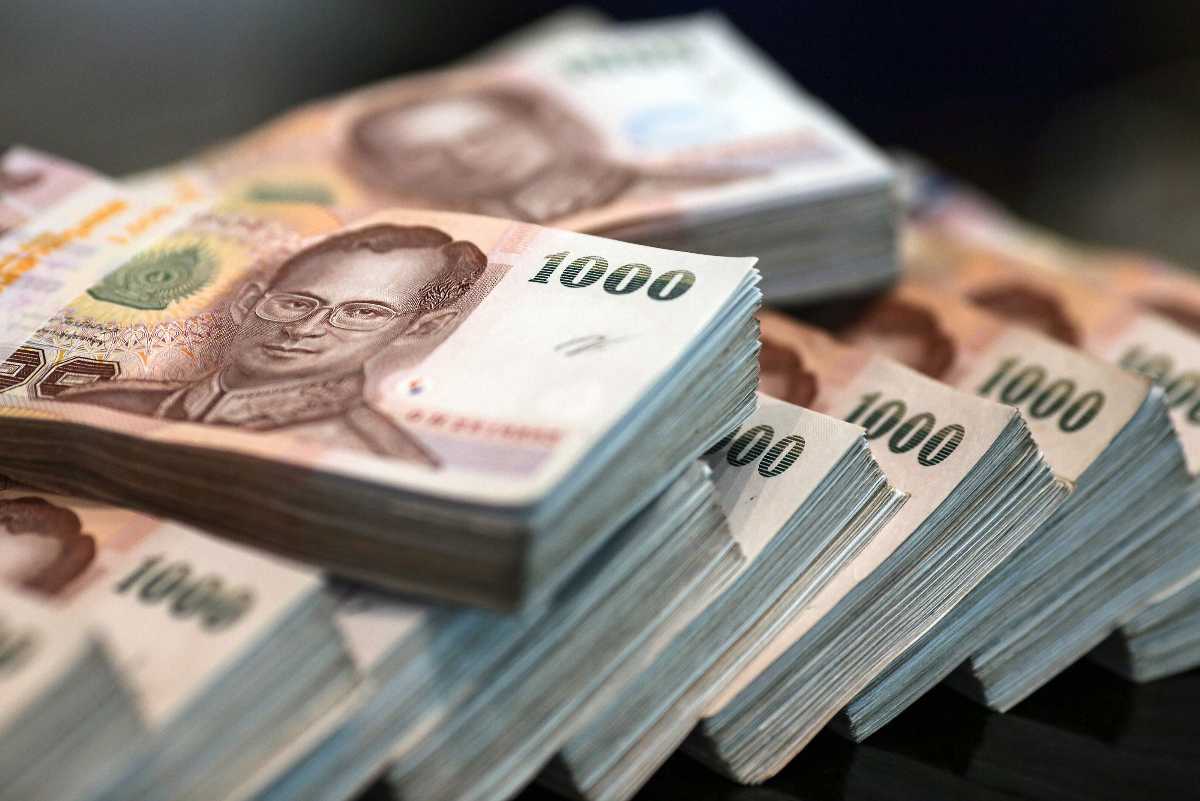 First things first, money. Your budget would help you pick between Phuket and Krabi. Phuket being a more popular destination, the hotel prices here go up substantially in November, until the end of April. An average 3-4 star hotel stays in Phuket would cost you around THB 10000 for two people, while the same would cost THB 5000-THB 6000 in Krabi. Likewise, your food and transportation costs are also likely to be higher in Phuket than in Krabi (twice the price if you are in Patong, Phuket). So head over to Krabi if you don't want to burn a hole in your pocket. Surely, there are ways you could get the most out of Phuket on a low budget. For starters, switch to local restaurants instead of fancy ones. You will be amazed by the affordable prices and good food quality the local eateries offer.
Romantic Trip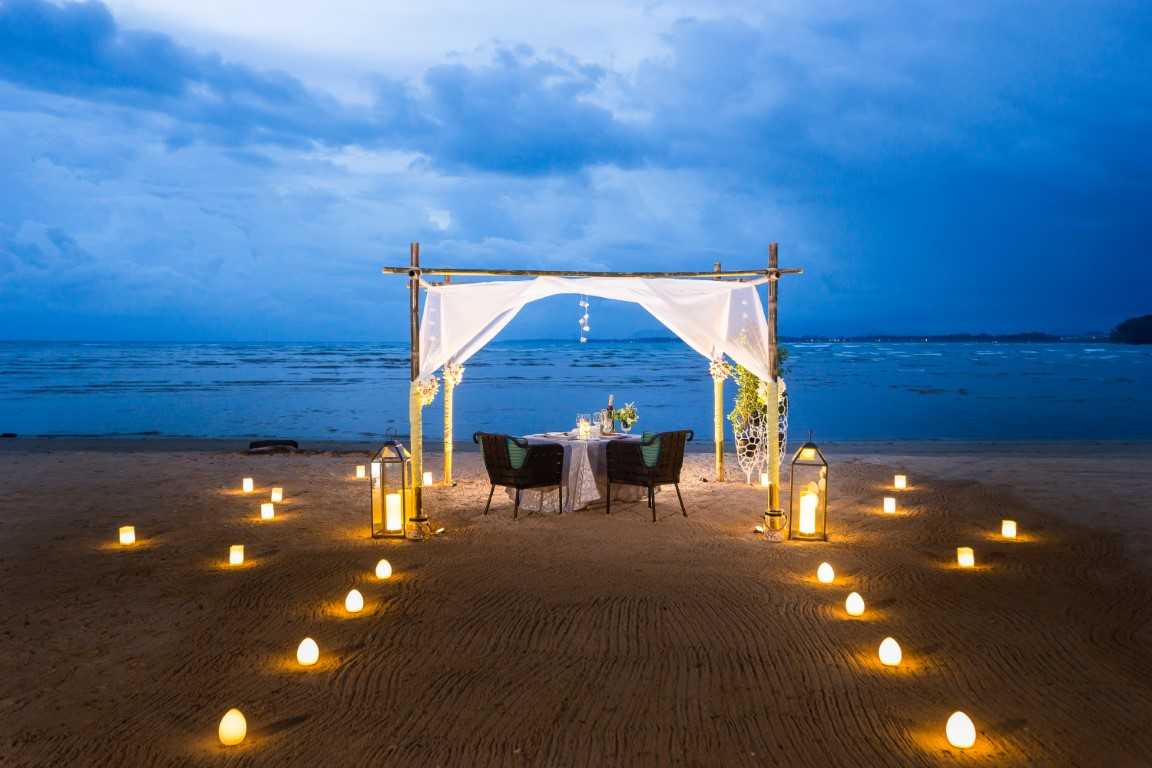 Both Phuket and Krabi are an ideal location for a romantic holiday. While Phuket has luxurious resorts and spas for a romantic getaway, Krabi, on the quieter side houses pacific islands and hidden spas in jungles. Whether in Phuket or Krabi, sipping wine with your loved one while the sun sinks in the sea, followed by a candlelight dinner on the beach is the perfect dinner date one could think of. In addition to this, indulge in a couple of activities like spas, trekking, snorkelling or kayaking, you are spoilt with choice. It's hard to narrow down to Phuket or Krabi when it comes to planning a romantic trip as both these destinations have plenty to offer. So, flip a coin maybe.
Family Trip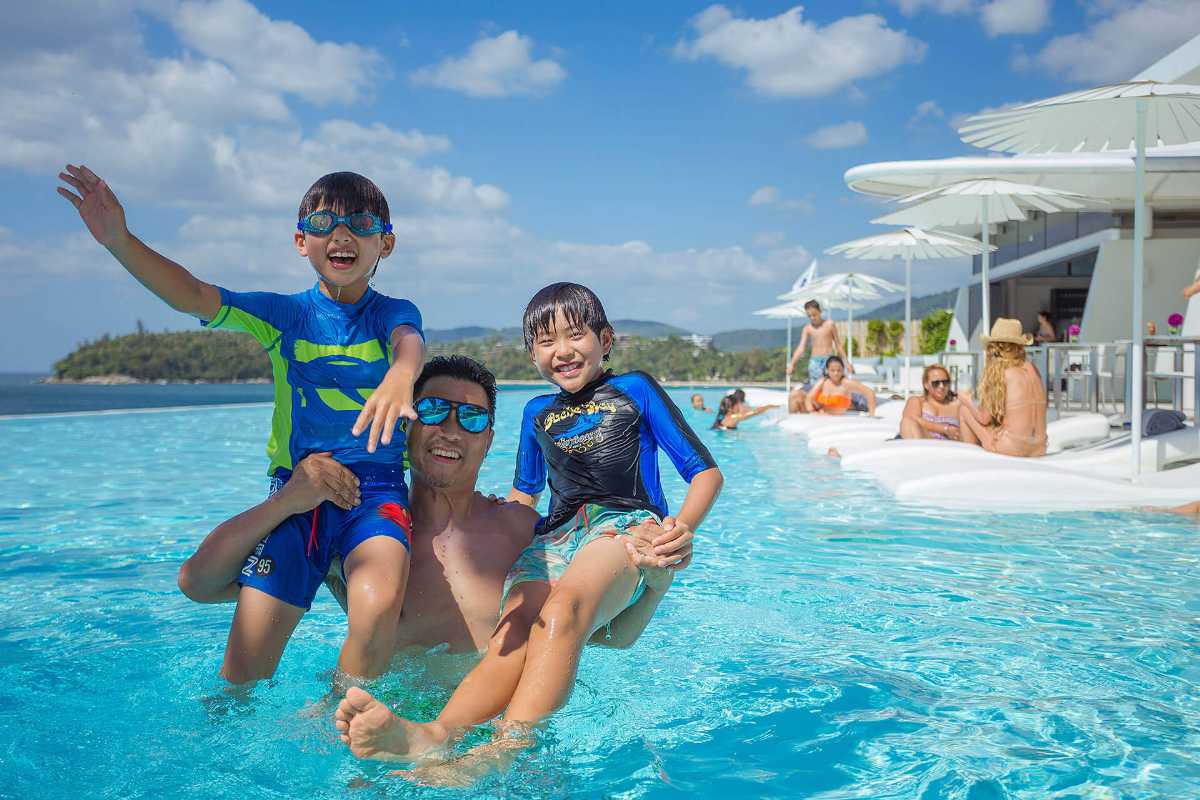 Phuket has the edge over Krabi when it comes to planning a trip with your family. While Krabi has spectacular kid-friendly resorts like
Golden Beach
Resort and Krabi Resort where kids can indulge in fun-filled activities, Phuket has an edge with a more extensive panel of attractions and things to do. With activities like mini golf, elephant shows, performances and water parks, kids will never get bored in Phuket.
Friends Trip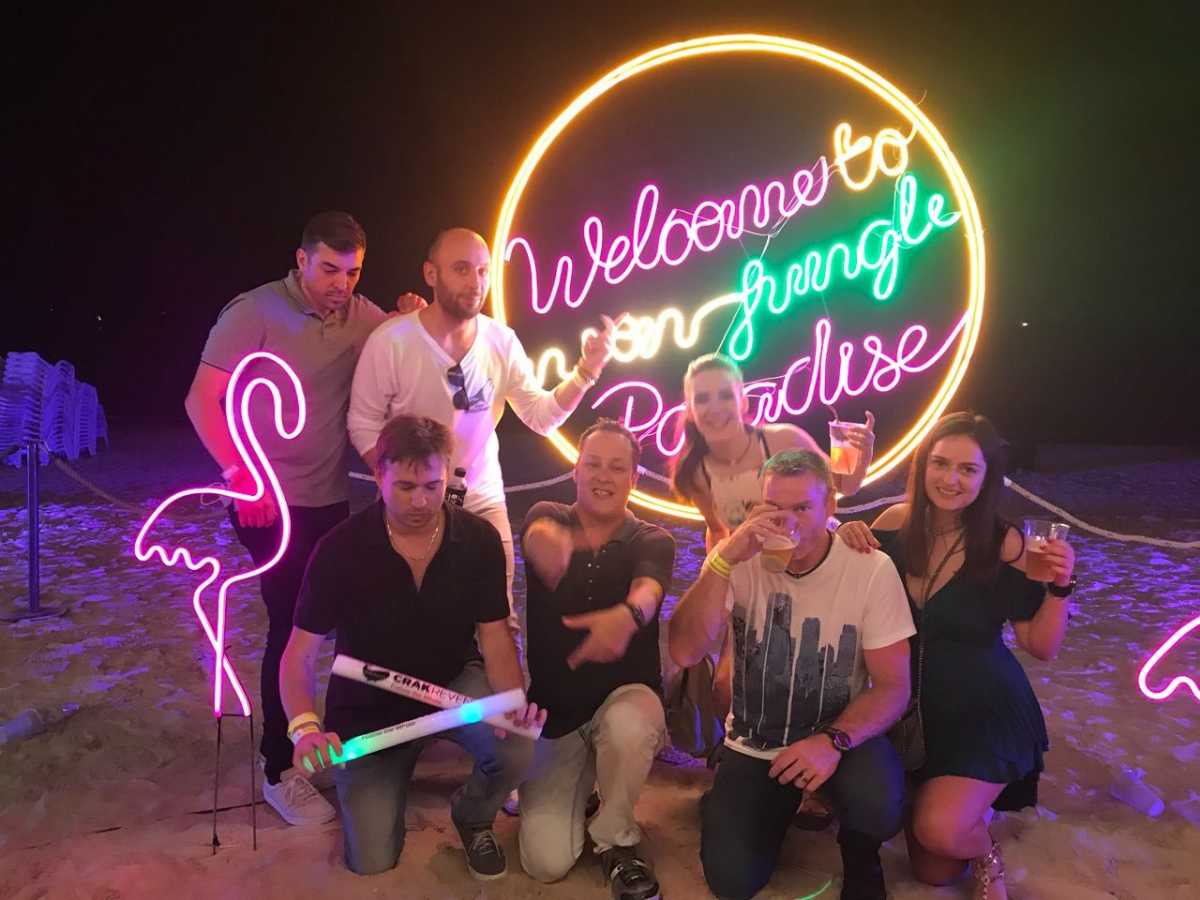 Phuket is the place to be with your squad. Beaches, bars, clubs, full moon parties, and what not. Live unforgettable moments with your best friends by indulging in beach activities and games. Want to take it up a notch? Rent your yacht for a day and unwind in the big, beautiful sea. Krabi is a great place to be with your friends too. The options are limited but so are the costs.
Adventure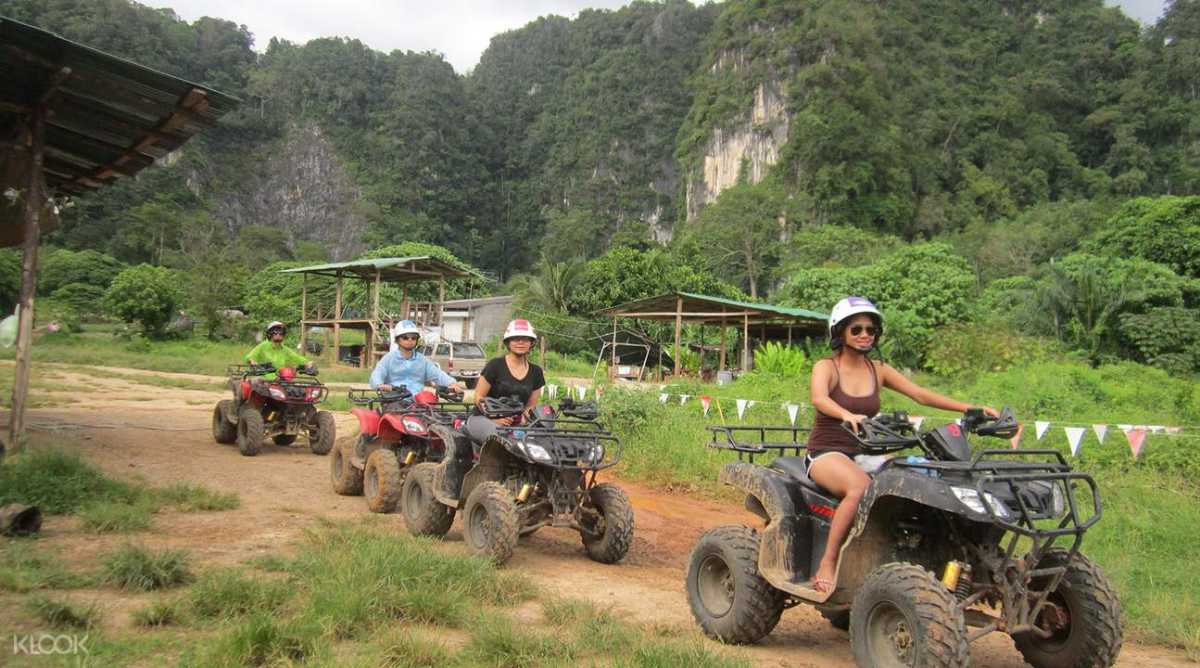 Dense jungles stretch over miles in Krabi, providing an adventure better than Phuket. Krabi has a lot to offer when it comes to experience. ATV excursions, white water rafting, rock climbing, and dirt biking are few of the many activities Krabi packs for the adventurer in you. Go for the zip line and treetop experiences with your family for a thrilling time.
Phuket doesn't back down when it comes to adventure. The city is widely famous for paramotor and gyrocopter flights which fly early in the morning.  
Both Krabi and Phuket are excellent diving and snorkelling destinations in Thailand. The immensely diverse marine life and countless offshore islands place many opportunities to gear up for the underwater world and explore it from up close. Among the several aquatic creatures you will find, there are squids, stingrays and reef sharks as well. The Dive Ao Nang and Kon-tiki Krabi Diving and Snorkelling Centre are two top-notch diving schools in Krabi, while in Phuket, you have Andy's Scuba Diving and Super Divers. But in the latter location, many people prefer the nearby Similan Island or Koh Phi Phi for a better experience.
Beaches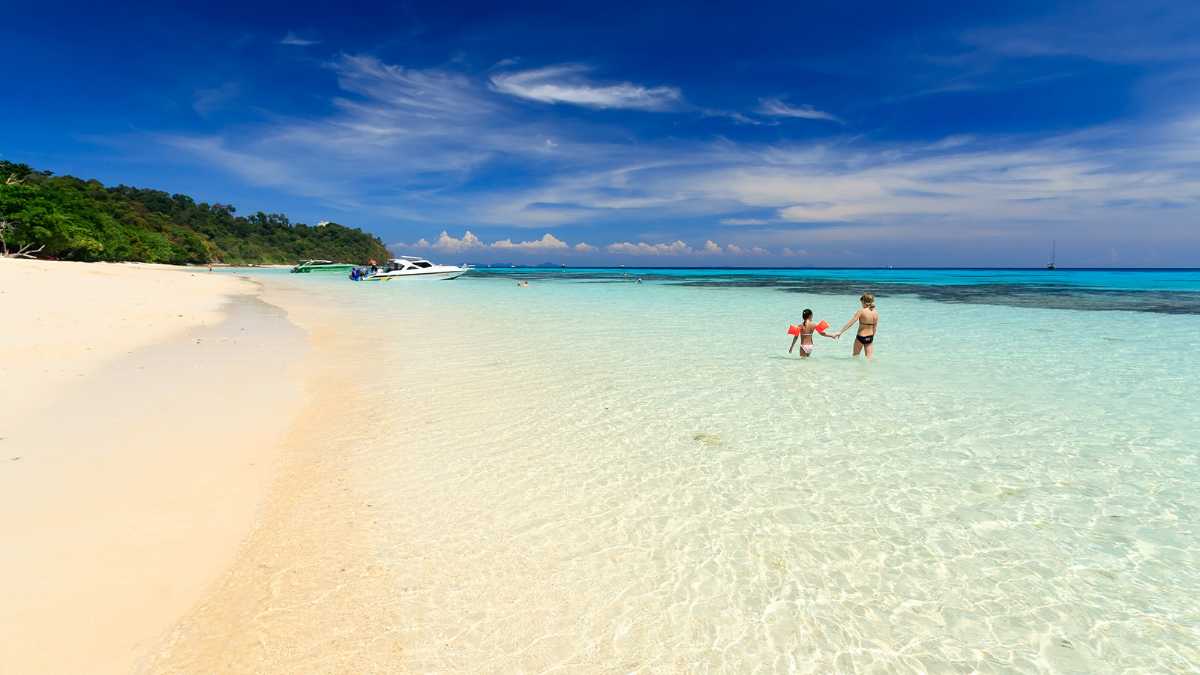 People travel to Phuket for its beaches. The 40km stretch of islands in Thailand packs the world's most beautiful beaches. Patong, Kata, and Karon are the most famous beaches offering spectacular scenarios and a plethora of water rides and activities.
Railay beach
and Ao Nang beach in Krabi, on the other hand, is frequented by families for the tranquil and laid-back atmosphere, rock climbing activities and full moon nights.
Nightlife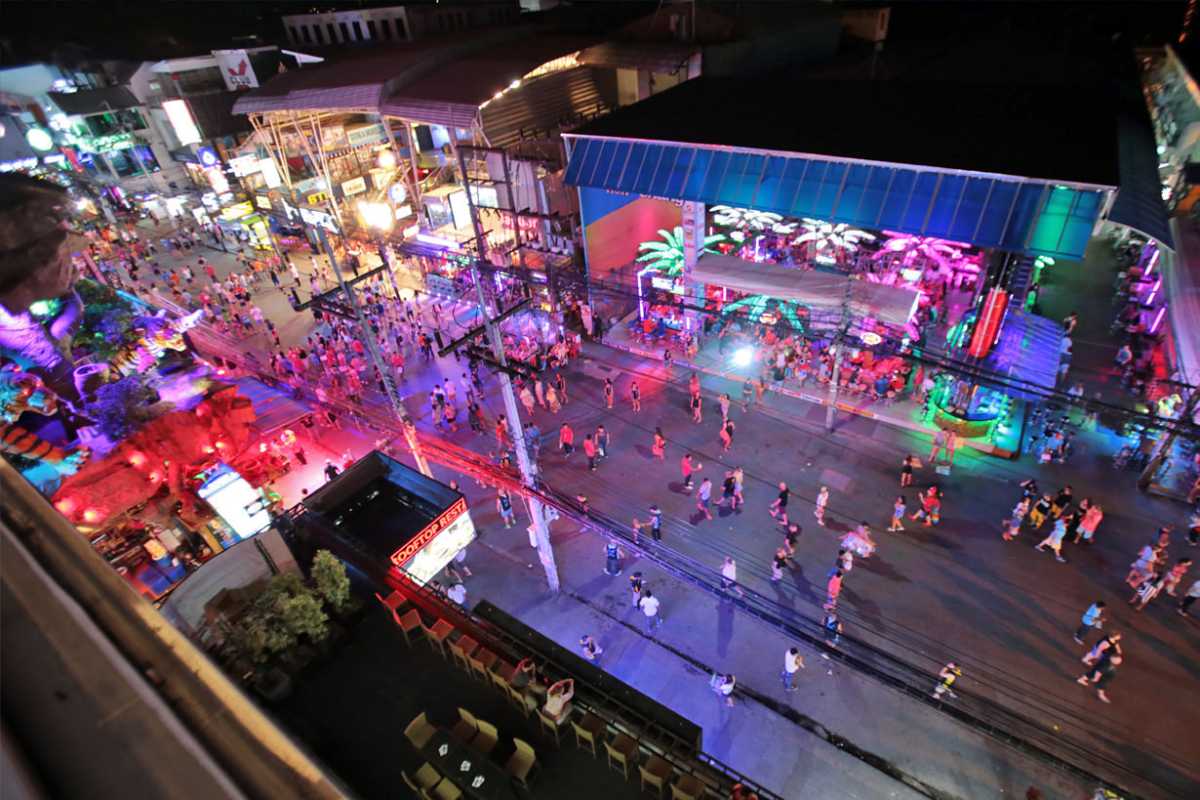 Phuket is a clear winner when it comes to nightlife. Full moon parties, clubs which shut down when the sun rises, boat parties is what comes to mind when one talks about the nightlife in Phuket. At night, Patong brims with nightclubs, gogo bars and ping pong shows which are popular amongst tourists. If you choose Krabi over Phuket, there won't be many options to experience Thailand's nightlife. You will be able to dance at some bars in Ao Nang, but they shut down at midnight. 
Attractions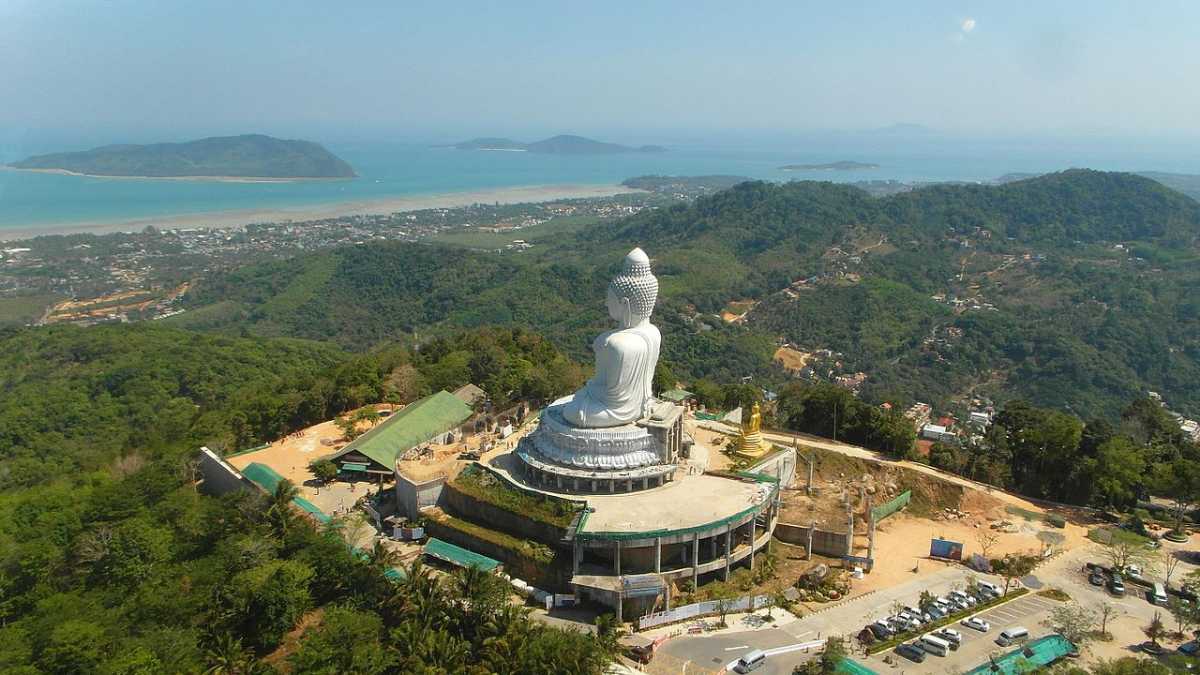 When it comes to attractions, Phuket scores more in versatility and unique experiences. Other than a great shopping scene, one of the major attractions here in Phuket is the helicopter ride over the sparkling blue of Andaman Sea, offered by Skydance Aero. You also have the stunning underwater Phuket Aquarium to witness the fascinating diversity of marine life. The Upside-Down House, locally called Baan Teelanka, which has all the furniture and other decors carefully architectured inversely, will blow your mind. Krabi, on the other hand, is a hotspot for nature lovers. The lovely hot springs of Klong Thom like Emerald Pool, the petrified shell cemetery of Susan Hoi, Thung Teao Forest National Park are among the top attractions.

Food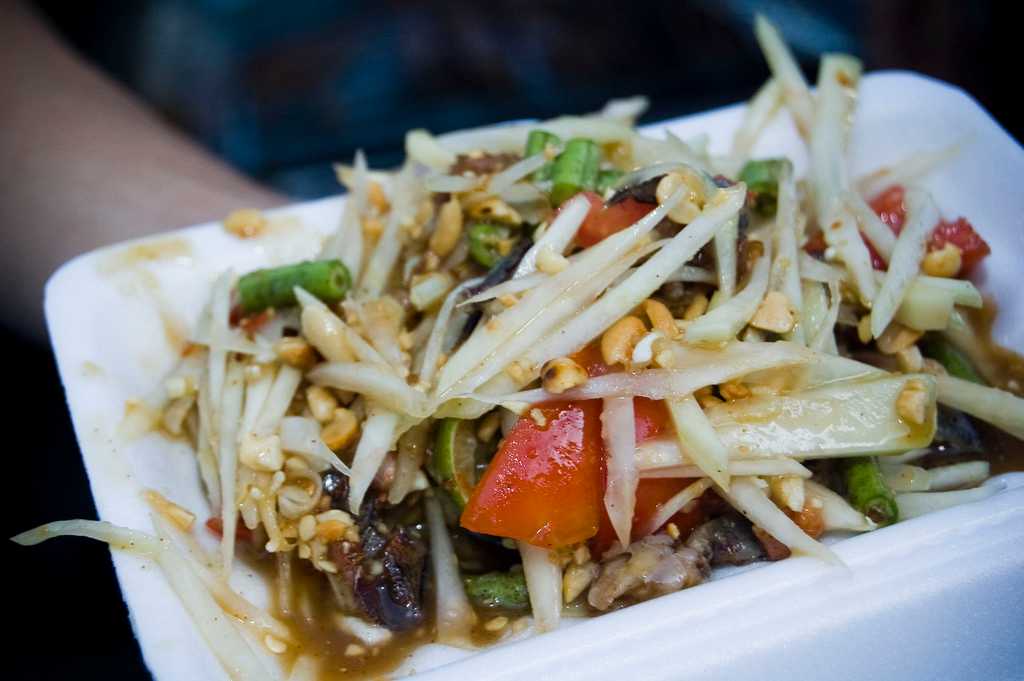 Both the places offer a mouthwatering range of cuisine, but Phuket is explicitly a food lover's paradise. The palate ranges from pancakes, noodles and fresh fruits from street-side vendors to top-notch fine dining establishments serving exquisite Thai cuisine and other global flavours. However, if you are seeking a laid-back experience, with cosy and romantic settings, Krabi is ideal. What it might miss in sophistication, Krabi makes up in ambience and punch of flavours. The restaurants of Krabi serve some of the best seafood delicacies, and it is also quite easy to find beachfront venues with a rustic and homely appeal.

What both places have in common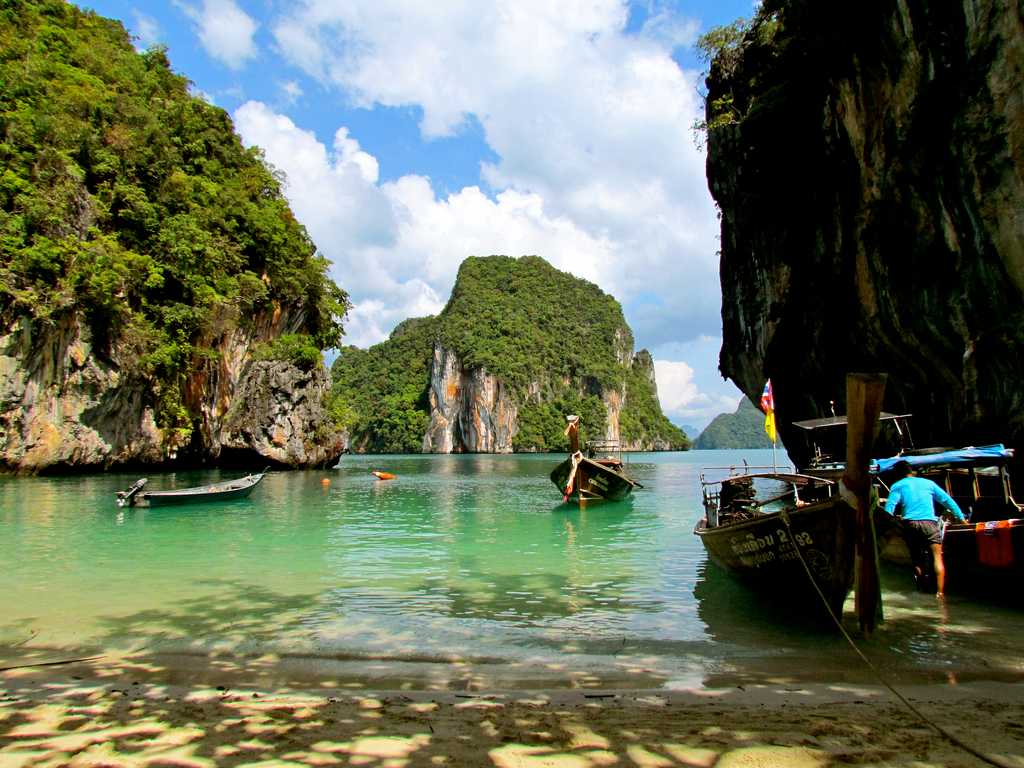 Krabi and Phuket are Thailand's crown jewels when it comes to vacation destinations. Both the towns have excellent tropical beaches, with warm, white, sun-kissed sand and crystal blue water. Other than that, there are multiple activities that you will find in equal abundance in both Phuket and Krabi, like scuba diving, snorkelling and other beachside sports. There are great opportunities for spending a wholesome day sunbathing at the beach or attending a relaxing spa session or indulge in some mouthwatering seafood preparations.

How to reach Krabi from Bangkok
The fastest way to reach from Bangkok to Krabi is to take a flight from Don Mueang Airport or Suvarnabhumi Airport. There are many regular domestic flights operated by Air Asia, Bangkok Airways, Thai Airways, Thai Lion Air and Nok Air. It takes an hour and a half to travel the distance between Bangkok and Krabi.
You can also avail bus service from the Southern Bus Terminal Sai Tai Mai, which will take much longer than a flight (12 hours) but will be lighter on the pocket. One cannot reach Krabi from Bangkok directly by train. You can board at Hua Lamphong and alight at Surat Thani Station and make the rest of the journey to Krabi via bus.

How to reach Phuket from Bangkok
The most convenient option to travel from Phuket to Bangkok is via flight. From Suvarnabhumi Airport, you will get frequent flights operated by Bangkok Airways and Thai Airways, with trip duration of 1 hour 25 minutes. There are low-cost carriers like Air Asia and Nok Air from Don Mueang Airport as well.
If you want to travel even cheaper, opt for the bus service from Bangkok Southern Bus Terminal. Although bus trips take 10-13 hours at the very least, transportation facilities are convenient. There are free snacks and Wi-Fi on the buses. There is no direct train to Phuket, but you can take one from Bangkok to Surat Thani and travel the rest by bus.


Arguably, Phuket stands out to be a better alternative than Krabi, but one can't pick a definite winner in this fight. To sum it up, if you're looking for a peaceful trip with your family and budget is an issue, head over to Krabi. Otherwise, the hustling-bustling Phuket has a lot to offer, but at a price slightly higher than the former. No matter which place you pick, you're surely in for a good time.