If you are an animal lover, you surely have a sweet spot for elephants. Elephants are intelligent and graceful animals who love human companionship (and cuddles). They are a dog, but much much more substantial. The best place to spot and play with one? None other than the Land of Smiles,
Thailand
. While hanging out with these four-legged wonders is easy, what's not so simple is discovering a safe place for them - where they are protected and given the warmth and love they deserve. So here's everything you need to know about elephants so that on your next trip to Thailand, you don't make an ethical error which in turn harms these joyous creatures.
History of Elephants in Thailand
Let's take a trip back to the past. The national animal of Thailand, elephants have been a crucial part of the Thai society for centuries, and there's no doubt that they have a deep impact on the country's culture. Back in the 1940s, during the time of wars, elephants had an important role in manual labour. Since then, they've become a royal iconography, and are also actively involved in the tourism industry. Elephants weren't loved and cared for as they are in present time. For thousands of years, elephants were imprisoned and taught to lift heavy logs and transport it through forests. After the wars concluded, elephants moved on to be a part of the entertainment industry where they performed tricks for audiences and the tourism industry where they carried travellers from place to place. It was only until 2010 that laws were passed to protect elephants and make these acts illegal.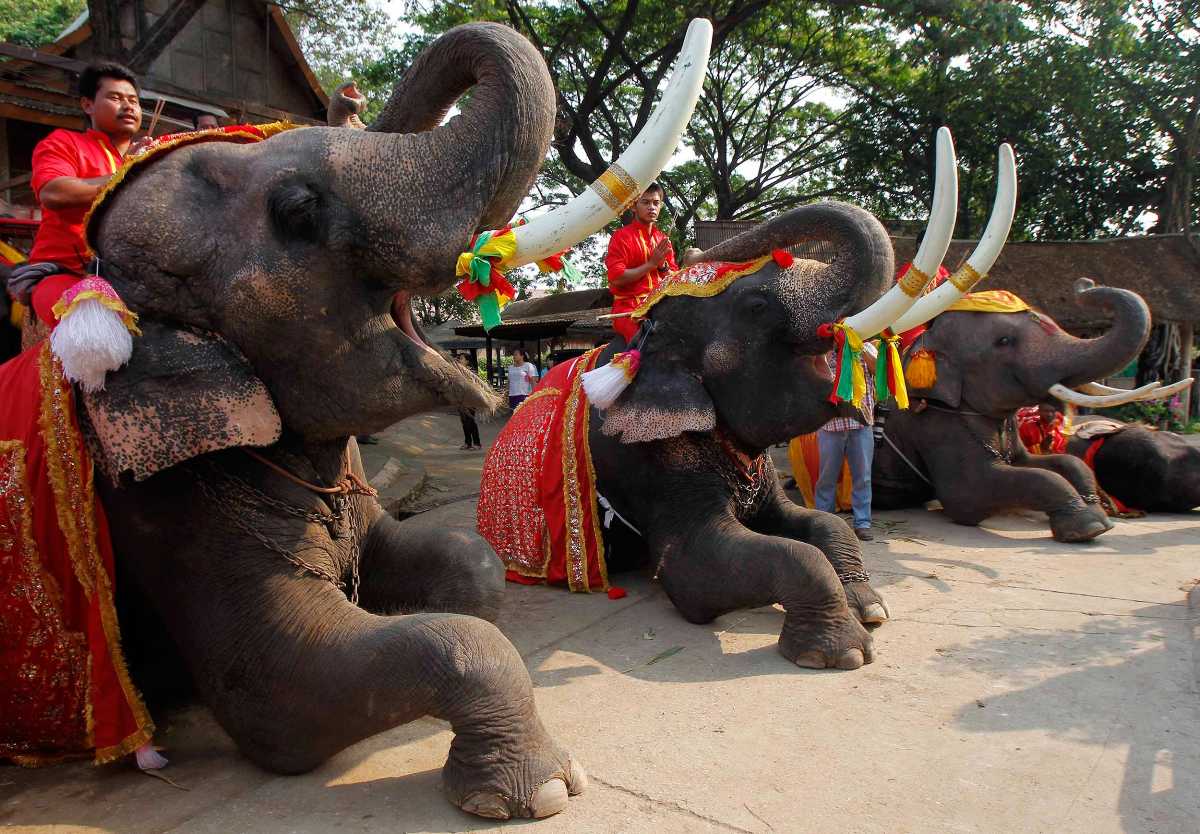 The Habitat of Elephants in Thailand
Elephants are usually spotted in the tropical forests of northern an western Thailand. So keep an eye for them if you trek in these areas. Some of these areas are Mae Hong Son, the border near Burma, and Chumphon. In its early days, Thailand was 90% forested. The illegal agriculture and logging had a grave impact on the forest cover, which then dropped down to an all-time low of 31.6%. This has resulted in the death of many Thai elephants and pushed them to the endangered species list.
Laws for Elephant Protection in Thailand
Elephants are protected in Thailand under The Wild Animal Reservation and Protection Act of 1992. The sanctuaries have done a remarkable job at preserving elephants under this law. The Department of National Parks announced in 2017 that the number of wild elephants was rising by 8-9%.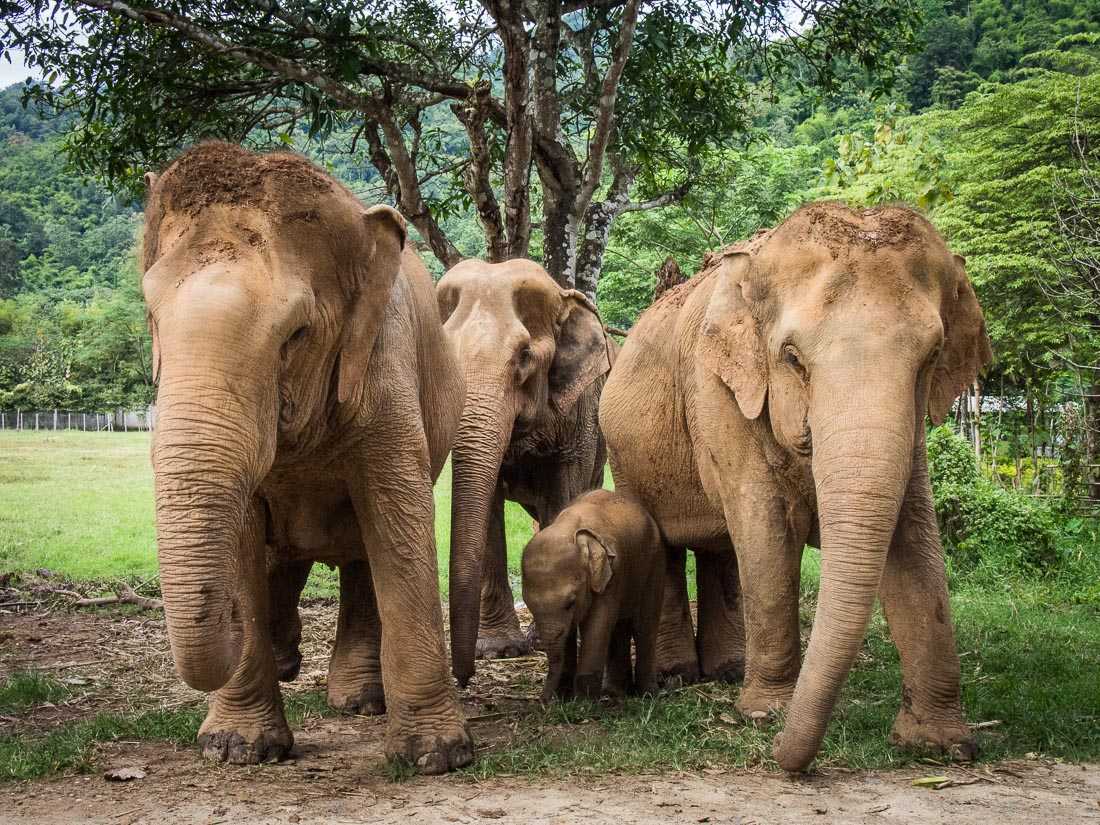 Ethical Elephant Sanctuaries in Thailand
1. Boon Lott's Elephant Sanctuary
Boon Lott's Elephant Sanctuary offers a stay package wherein you get to live among elephants and take care of them. The package generally includes accommodation at a well-maintained cottage including meals and non-alcoholic drinks. You get the best of the services one gets in a hotel, in addition to spending lots and lots of time with elephants. You need to reserve a room before the Sanctuary doesn't take on the spot bookings. So pack your tropical t-shirts and shorts and be prepared to spend some quality time with elephants.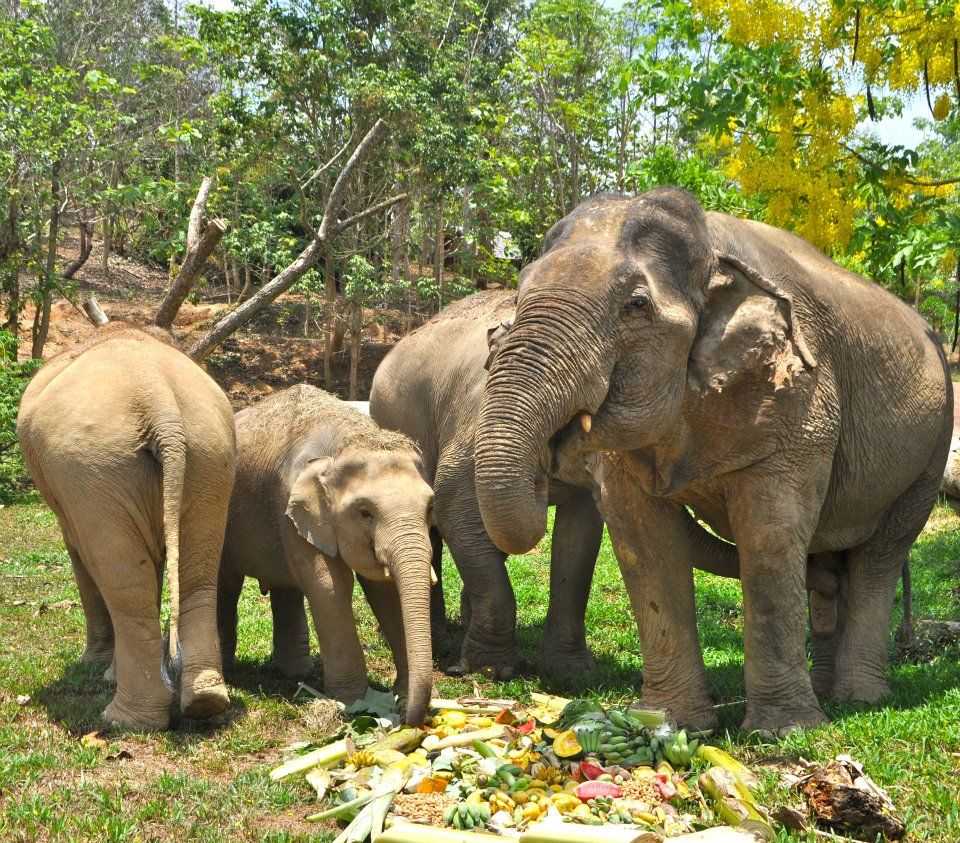 Cost: THB 6000
Location:
Outside the village Baan Tuel, Thailand
2. Elephant Nature Park
The Elephant Nature Park is an elephant rescue and rehab centre where you can be friends with elephants, bathe and feed them and nourish them with love. They provide different types of packages, mainly a day tour and overnight tour (with accommodation). You can also get your swimming trunk along to bathe with baby elephants.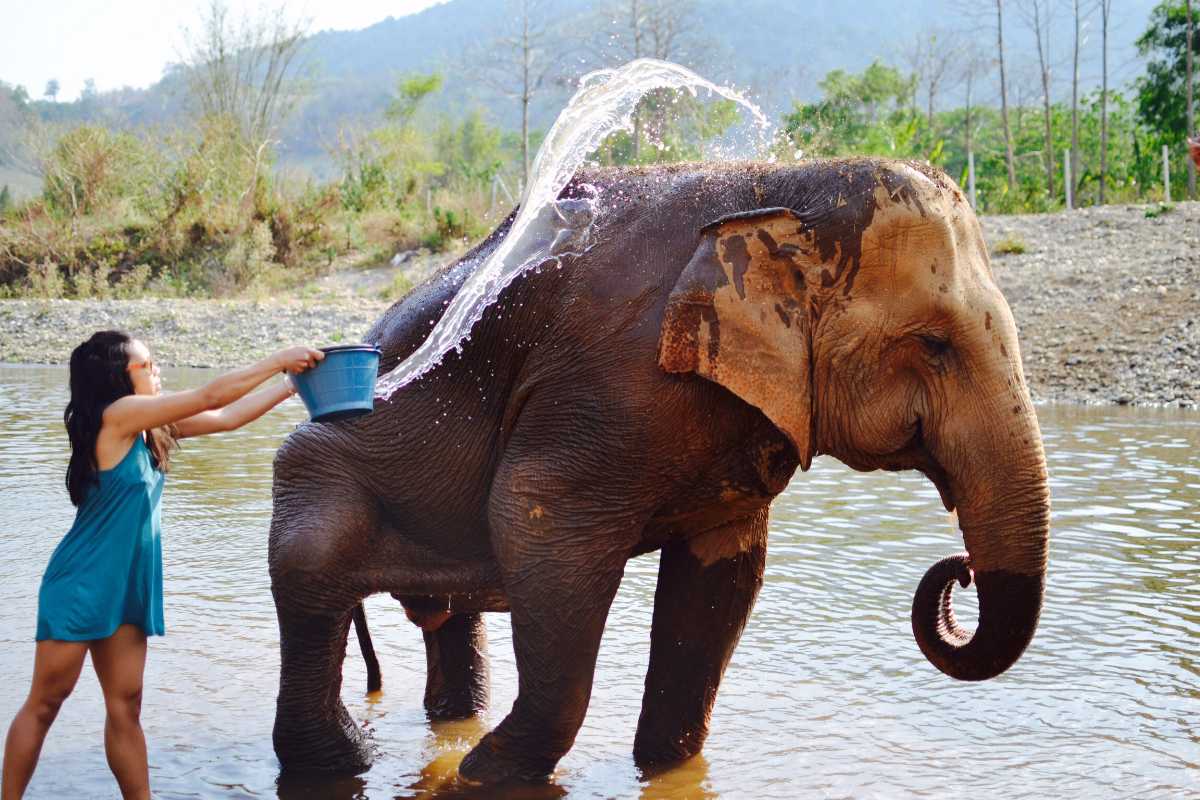 Cost:
Day tour: THB 2500 and Night tour: THB 5800
Location:
60km away from
Chiang Mai
3. Wildlife Friends Foundation Thailand
The Wildlife Friends Foundation Thailand (WFFT) provides aids to several kinds of animals, including elephants. Choose from the various tours they offer. You could either plan a day trip or stay a week long at their facility to volunteer and shower love at elephants. Whichever package you choose, there will be lots of learning along with walking, showering and interacting with elephants.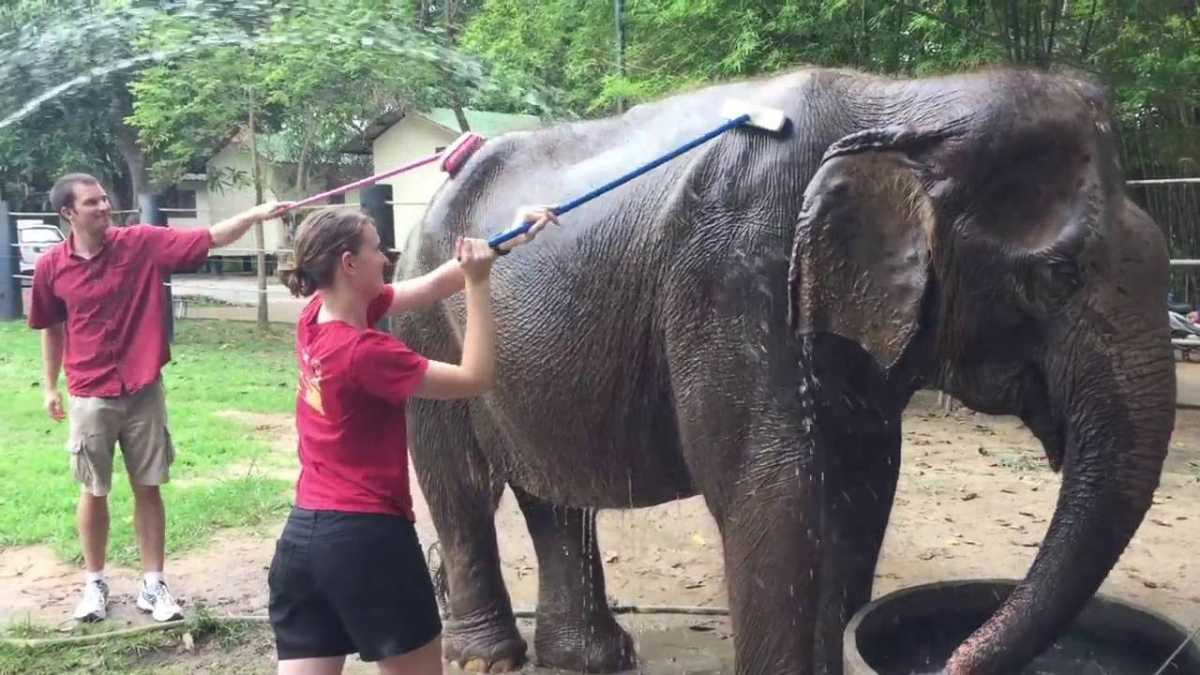 Cost:
THB 1,600 THB for day tour and THB 16,500 for a week-long stay.
Location:
2.5-hour drive from Bangkok
Things To Do at Sanctuaries
Feeding bananas:
Feeding elephants bananas is as "appealing" as it can get. Nothing is more joyful then feeding these giant four-legged animals fruits, and bananas are cheap and found in abundance in Thailand. Elephants eat bananas with the peel on. You can split it in two to make it last longer. Pro tip: Stand sturdily while feeding them as their sturdy trunks can knock you over.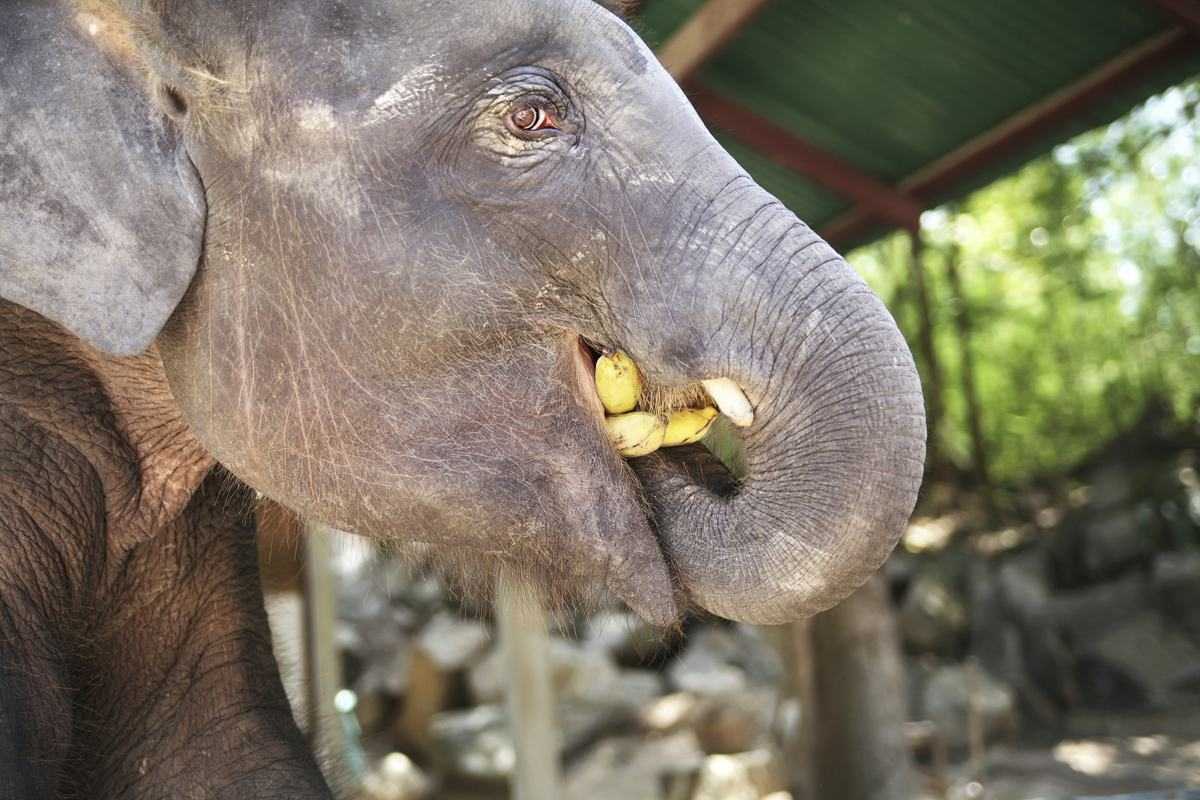 Walking and bathing with elephants:
Walking with elephants is like walking with your pet dog, the only difference is that you will have to look upwards instead of downwards, given the vast size difference the two animals have. Elephants love to frolick in waters. Join them for fun. Play with them and click pictures to take back memories with your giant friend.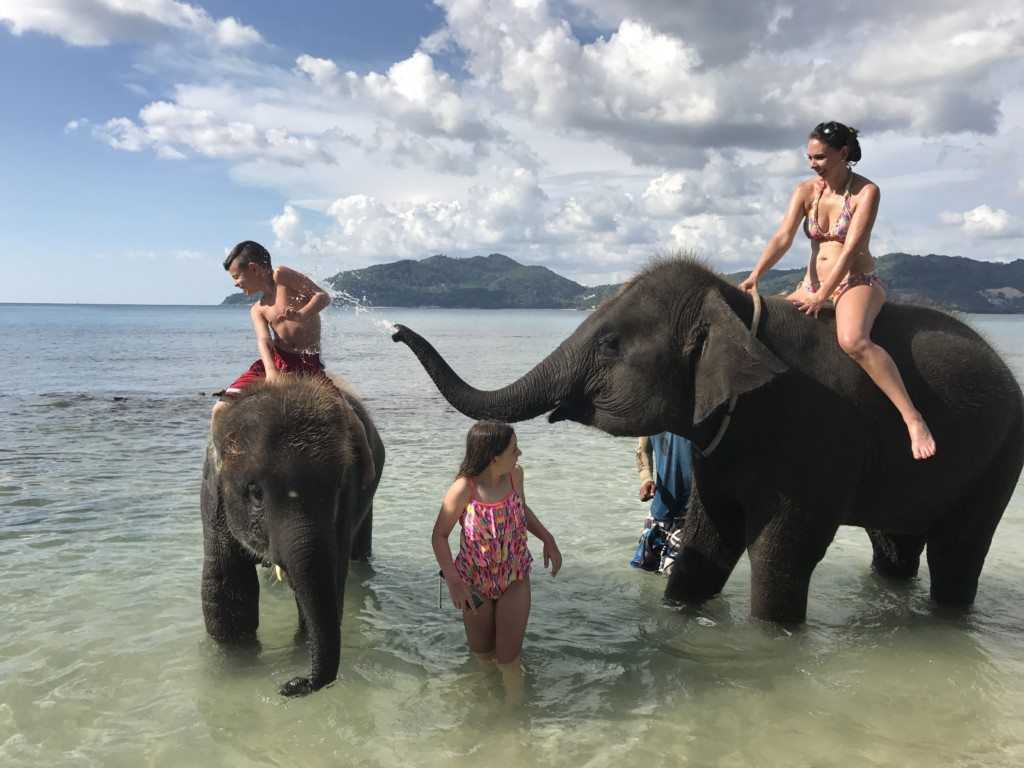 No riding elephants:
Many people have riding elephants on their bucket list. Its high time you remove it, instead of ticking it. Reason? This is because elephants have been abused and tortured for ages and forced into pulling carts controlled by humans. Given their size, it may seem elephants have strong back, but that's not true. Riding them can result in long-term harm to the elephants. Domestic elephant numbers have gone down severely. There were more than 100,000 domestic elephants back in the 1900s compared to some 3000 in present time.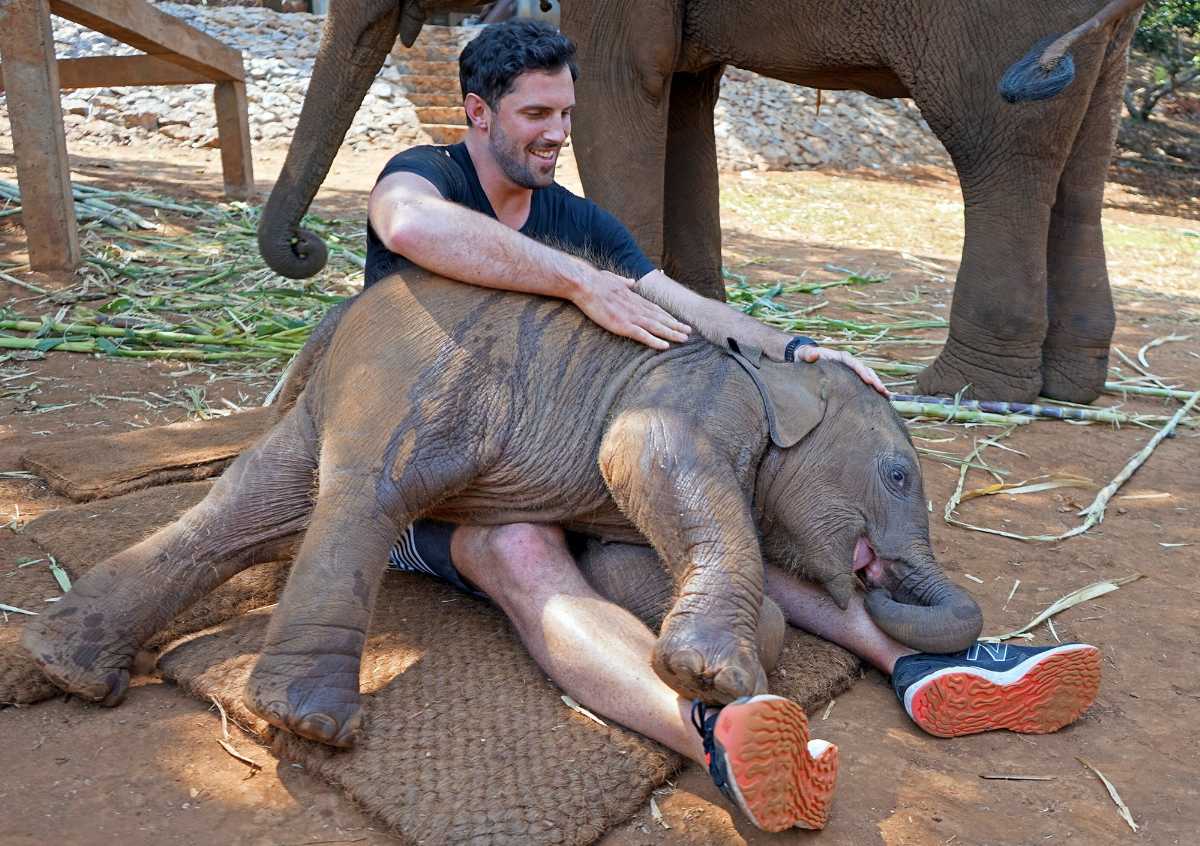 So now that you know respect the elephants and make the most of your time with these adorable creatures housed in Thailand.