If you thought
Thailand
was solely a meat lover's paradise, think again. The Thai cuisine is so wonderful and eclectic that it can accommodate any kind of food culture to suit people's needs.
Bangkok
itself is full of extraordinary and quite renowned restaurants devoted to serving exclusively vegetarian, even vegan dishes. These places are known for promoting good health and clean eating by using organic and unprocessed foods.
Read on to know about Vegetarian Restaurants in Bangkok that offer their own special twist of culinary expertise in local and international food:
1. Broccoli Revolution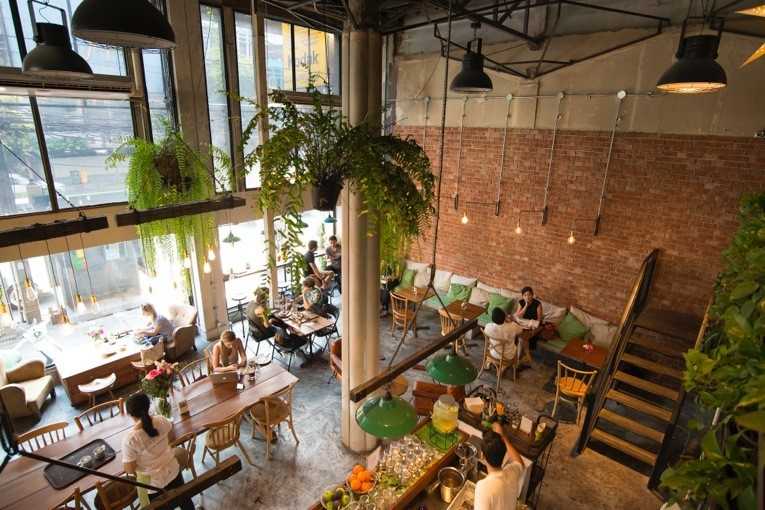 Broccoli Revolution is a classy, vegetarian restaurant in Bangkok, located along the busy Sukhumvit Road. Their menu is a like a breath of fresh air in a world of boring, repetitious vegetarian food, as it has been specially styled to incorporate culinary favourites from cuisines across the world. Their quinoa burger with broccoli puree and mango salsa on a charcoal bun is a standing example of their experimental combinations which are high on both health and taste. Choices from Lebanese mezzo platters and the more local Thai foods are also available. They also have a splendid juice bar, with close to 20 refreshing concoctions. Main dishes range from THB 150 to THB 200, which is reasonable considering the restaurant's fancy ambience and global menu.
Location:
899, Sukhumvit Road, on the corner of Soi 49
Timings:
7:00 AM - 11:00 PM 
2. Mango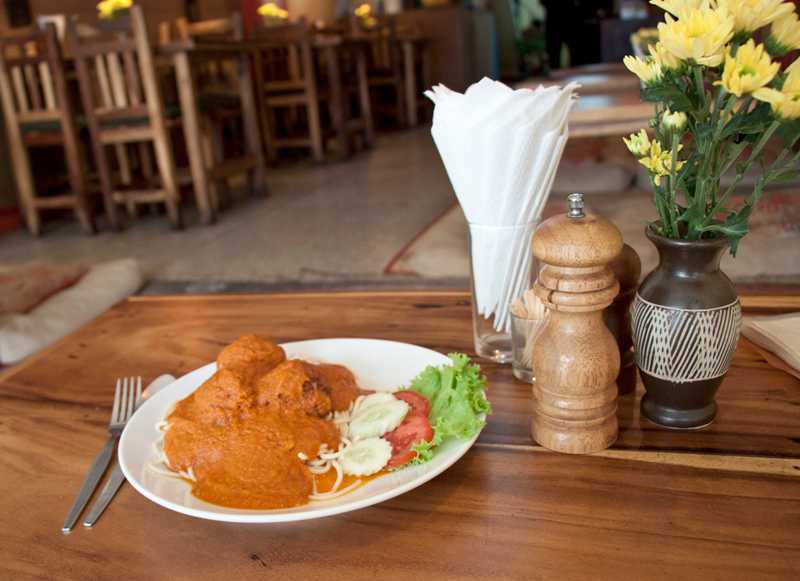 Mango is an artistic little cafe/vegetarian restaurant in Bangkok in
Khao San
, with a large menu of vegetarian and vegan dishes. It is a cultural trove, complete with tasteful interiors, homely ambience and comfort food which combines the local with the international. They have a unique seating style, with cushions on the floor and low dining tables, incorporated from Thai tradition itself. Prices are unbelievably low, given the high quality of food. Dishes which are customer favourites are homemade fried tempeh served with mango and pineapple sauce, multi-grain pancake with strawberry and coconut cream sauce, pad khee mao, lentil salad and the multitude of thick smoothies, all within a price range of just THB 60 to THB 150. The cafe is known for its large quantity of single dishes, making it the perfect place to go when your budget is tight and stomach is growling.
Location:
Near Swensen's, 20 Thanon Tanao
Timings:
10:30 AM - 10:30 PM
3. Anotai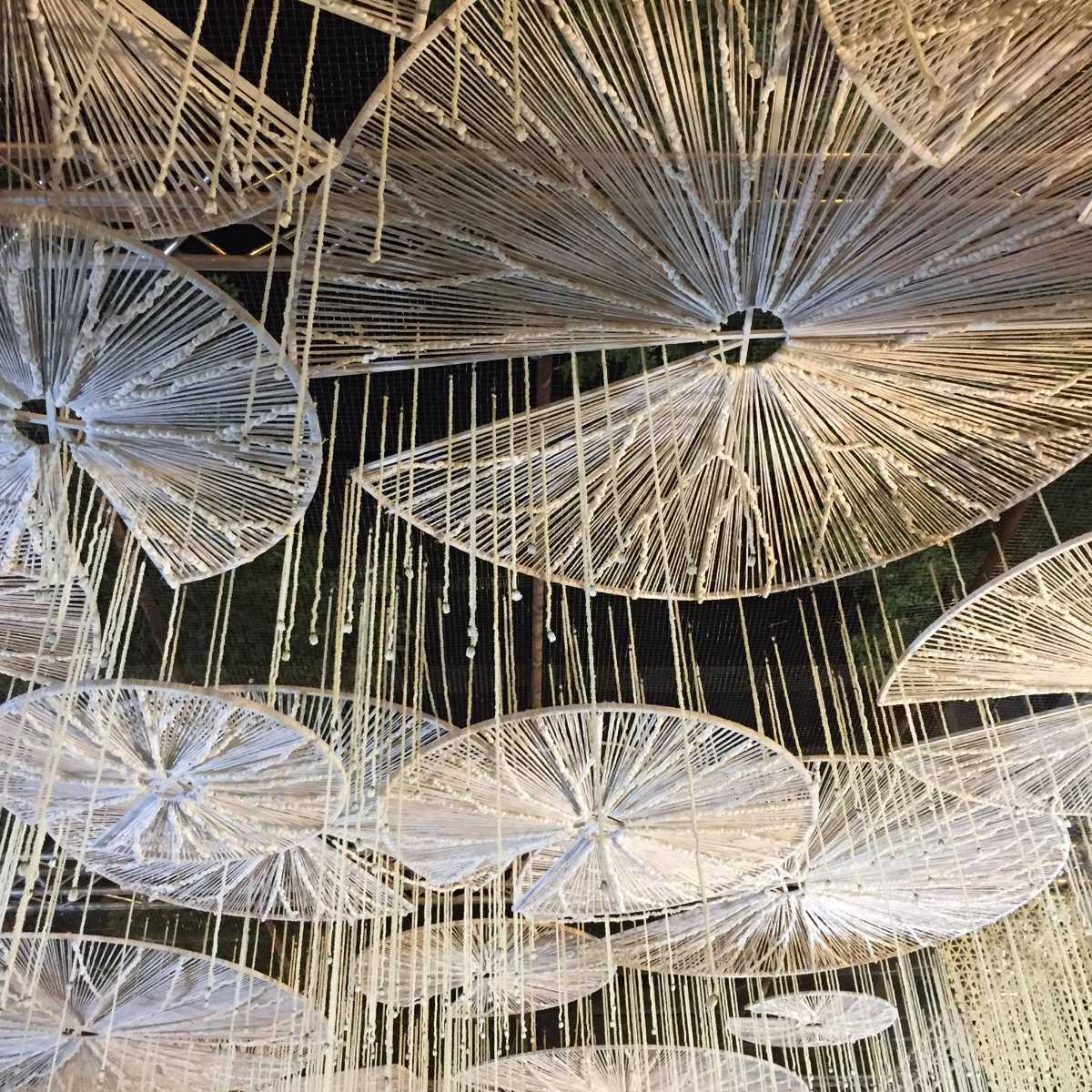 Anotai has been around for more than two decades, which is proof enough of its brilliance. Located in an upmarket neighbourhood, Anotai is popular for its creative menu which seamlessly fuses Thai, Italian, Indonesian and Japanese cuisines. The food is very fresh and wherever possible, even organic. Favourites on the menu are stir-fried coconut sprouts with chilli and kaffir lime leaves, spinach and mushroom lasagna, pak wan salad and chocolate cake with sherry sauce. They have a lovely wine and herbal tea collection, which will conclude your meal well. The feel-good ambience with music and friendly staff goes hand in hand with the great food here, making it one of the most lauded vegetarian restaurants in Bangkok.
Location:
976/17 Soi Rama 9 Hospital, Huay Kwang
Timings:
Tuesday - Thursday: 10:00 AM - 9:30 PM 
4. Na Aroon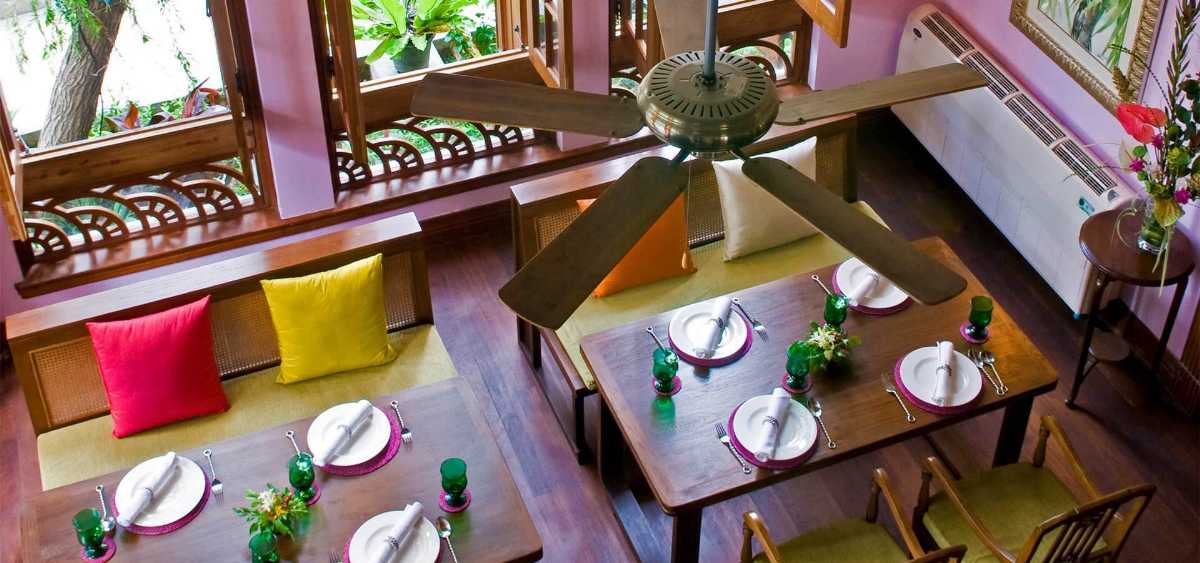 Na Aroon's concealed location only adds to its exquisite nature. Hidden at the end of Sukhumvit Soi 1, it is a prime vegetarian restaurant located within the Ariyasom Villa boutique hotel. Due to its inception in the 1940s, it has retained a simple, old-world feel, with wooden interiors and vintage environs that harks back to traditional Thai architecture. They offer various modifications of Thai and western dishes, not limiting their menu to only vegetarian food, but also including a few non-vegetarian options. Everything from the main course to desserts is made with superb flavours and tasty fusions. Must-try dishes here are the Ariyasom yellow curry, nam prik salmon paste, pomelo salad with cashew nuts, steamed rice in lotus leaves, traditional bread and butter pudding, rhubarb tart and puddings. They also have an expansive wine and cocktail menu to choose from. This is a great place to indulge in some sinful eating in a refined ambience, to keep your soul happy.
Location:
 Sukhumvit 1 Alley, Khlong Toei Nuea, Watthana
Timings:
6:30 AM - 10:30 PM 
5. House of Joy
House of Joy is a vegan restaurant in Bangkok, perfect for those looking for a quiet afternoon brunch. It is a small setup surrounded by lush greenery, wonderful cushioned chairs and summery swings, which complement the food so well that it becomes a literal House of Joy. It can be thought of as a health centre, with a yoga studio and Thai massage services also available. The food itself made from completely natural, Thai cuisine designed especially for its vegetarian customers. They have an awesome range of noodles, curries, sweet and sour salads, and fresh juices. Portions are enormous, and great for eating to your fill even when on a tight budget. The best part is that you can also relish a bowl of free ice-cream here! The staff is very friendly and forever smiling, which makes you want to keep coming back which is why it's known as one of the most popular vegetarian restaurants in Bangkok.
Location:
135/8-9 Pan Road, next to Panburi Condominium
Timings:
Monday - Friday: 11:00 AM - 6:00 PM 
6. Rasayana Retreat Raw Food Cafe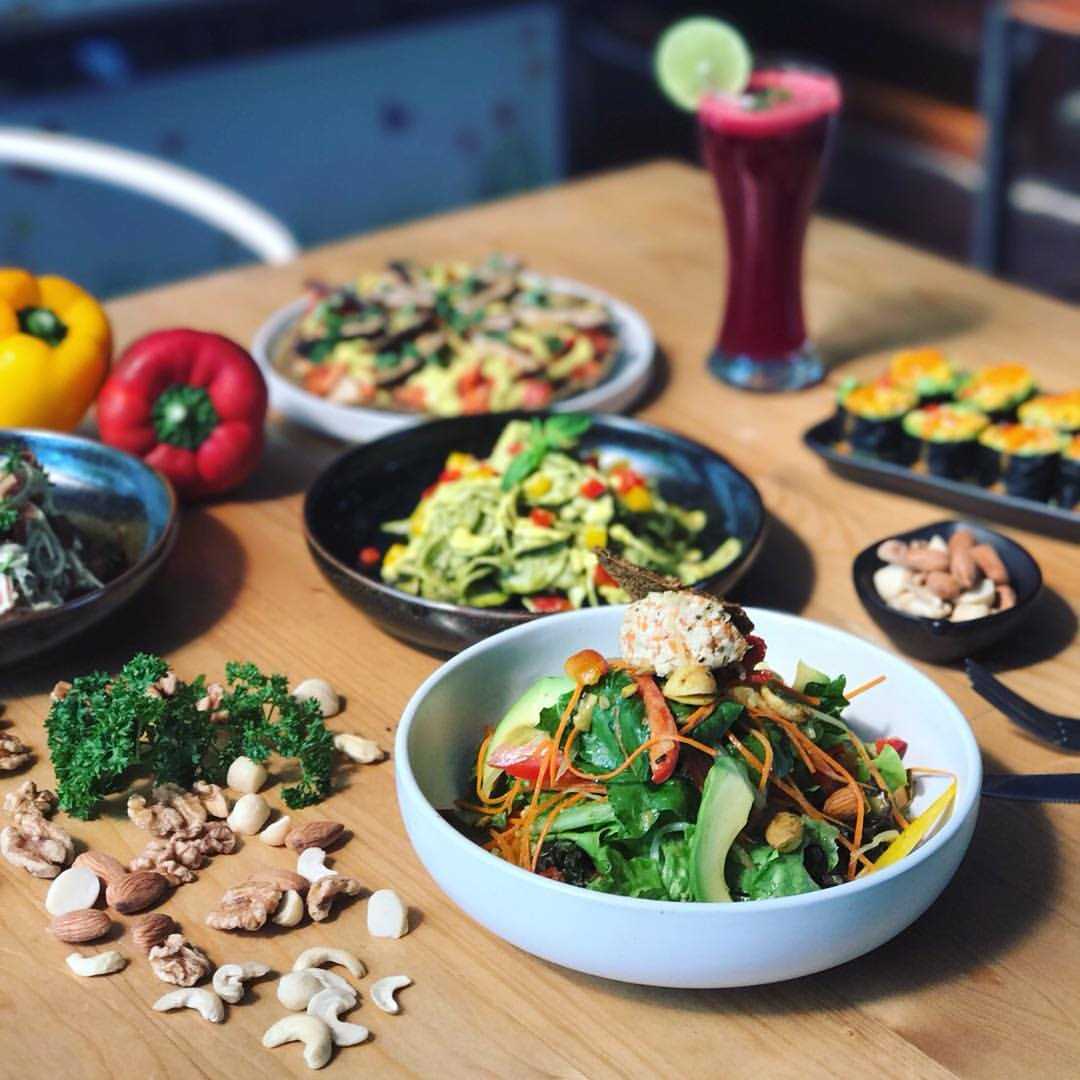 The Raw Food Cafe is part of the Rasayana Retreat, a health resort located in Bangkok. The place focuses on overall wellness and therapy, with detox programs, spa sessions and yoga which visitors can enrol themselves in. As part of their healthy outlook, the Raw Food Cafe offers a raw, vegetarian menu, featuring specialties like gluten-free and wheat-free food as well. Even the range of spices they use are unprocessed, believing in their motto of promoting completely raw foods. Popular dishes here are their eggplant lasagna, Mexican taco cups, sushi, papaya salad, mushroom burger, Hawaiian pizza and cold-pressed juices. The cost ranges from THB 150 to THB 250, which is not bad considering their exclusive menu. This place is great for people looking to cleanse and detox their bodies, all while maintaining a trimmed waistline.
Location:
57 Soi Prom-mitr, Sukhumvit 39, Klonton Nua, Wattana
Timings:
9:00 AM - 8:00 PM 
7. May Veggie Home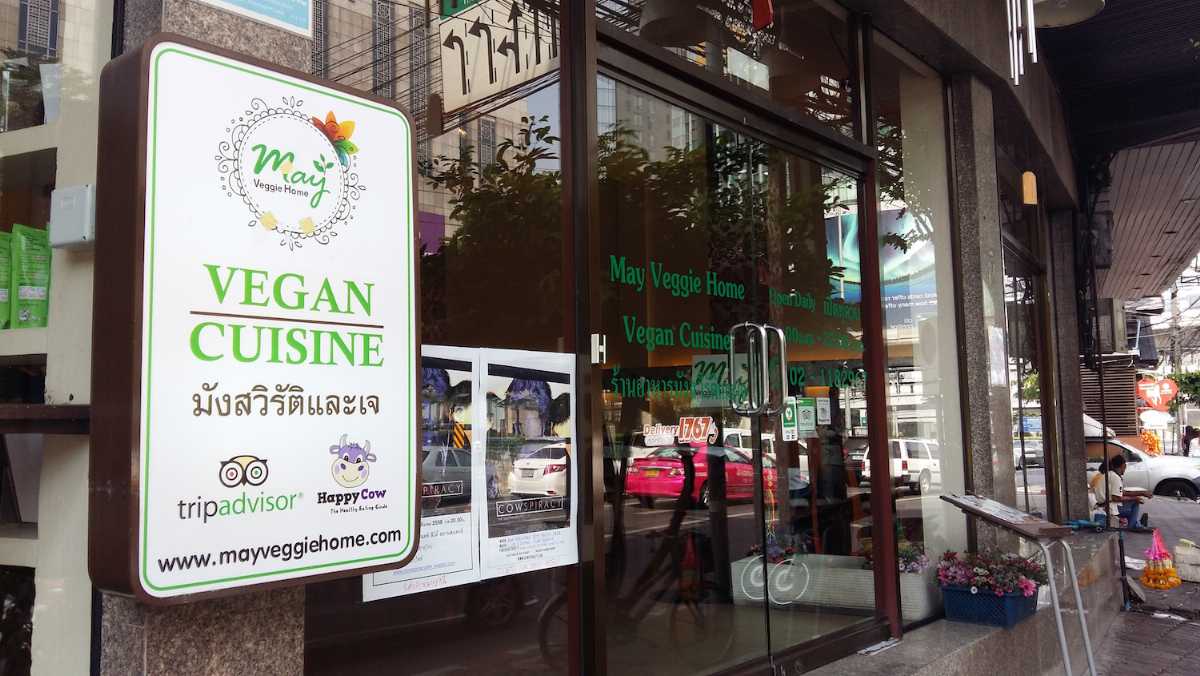 May Veggie Home is a fantastic vegan restaurant, that has established trust with loyal customers since 2013. The owner, May, guarantees organic, homemade food designed with influence from the local food scene. The menu features some great dishes like tom-sap, kuay jab yuan, hed pad preaw wharn, mussaman curry, all reasonably priced. The most interesting thing here, however, is their array of mock meat dishes, which are perfect substitutes to actual meat, and something meat-eaters can look forward to. Among the best of those are veg tuna salad, veg fried shrimp, grilled veg bacon, and veg chicken burger. Don't forget to finish your meal with a serving of vegan ice-cream. The USP of this place is its consistent food which, every time you come back, is as comforting and top-notch as the first time you visited, which is why it has consistently been ranked as one of the top vegan/vegetarian restaurants in Bangkok.
Location:
8/3 Ratchadaphisek Rd, Khwaeng Khlong Toei, Khet Khlong Toei
Timings:
11:00 AM - 10:00 PM 
8. Bonita Cafe and Social Club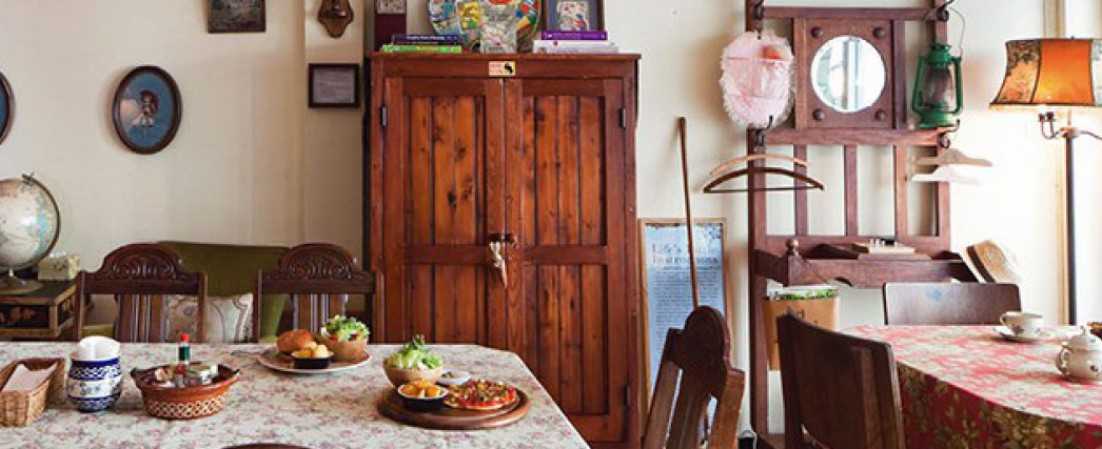 Bonita Cafe and Social Club is a cute vegan cafe with beautiful, rustic interiors. It is run by a forever smiling Japanese-Thai couple, who specialise in whipping up delicious vegetarian treats, bakes, and organic meals. Popular selections on the menu are their carrot cake, fruit shakes, teriyaki burger, raw zucchini pasta and chocolate mousse. The food is cooked to perfection and gives a homemade feel. The ambience complements the food with a comfortable, homely setting, decorated with antique artefacts and memorabilia on the walls. The cafe is a popular hub for runners and fitness enthusiasts who often conglomerate here. A couple of cats also roam inside, going from table to table, waiting to be petted.
Location:
100 Soi Pramote (Silom Soi 26), Silom, Bang Rak
Timings:
Wednesday - Monday: 9:30 AM - 9:30 PM
9. Colonnade
Colonnade is a well-known international cuisine restaurant of The Sukhothai Luxury Hotels in Bangkok. Colonnade is popular for its amazing Sunday Brunch that has an option for a delicious Vegetarian cuisine as well. The Colonnade restaurant offers a mesmerising vibe with the long windows giving you an extraordinary view of the grandeur of Asian art with a backdrop of the shimmering Chedipond. Colonnade has a wide range of fresh ingredients that make the brunch a flavourful journey on your table and is one of the best high-end vegetarian restaurants in Bangkok. One can choose among all the international cuisines that Colonnade offers in its abode of culinary delights.
Location:
Sukhothai Bangkok, 13/3 Sathon Tai Rd, Khwaeng Thung Maha Mek, Khet Sathon, Krung Thep Maha Nakhon 10120, Thailand.
Timings:
6:30 AM to 10:30 AM and 12 PM to 2:30 PM
10. Yao Restaurant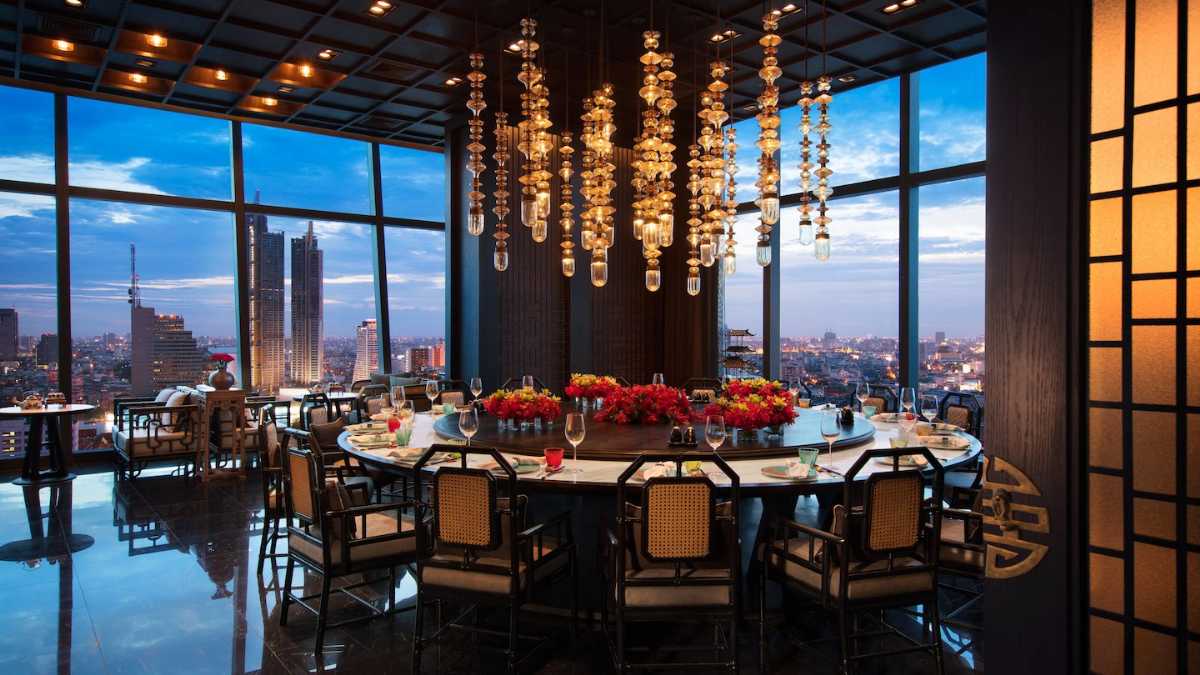 Yao Restaurant along with the Yao Rooftop Bar is one of the best meals with a great view to add a bonus to the deliciousness on the plate. Located on the 32nd floor of the Bangkok Marriott Hotel, The Yao restaurant overlooks Downtown Bangkok with the sun rays making their way through the skyscrapers on wonderful evenings. Yao restaurant offers Cantonese and Shanghai cuisines with exceptional taste and the vegetarian options give privilege to the vegans.
Location:
32/F Bangkok Marriott Hotel The Surawongse 262, Thanon Surawong, Si Phraya, Bang Rak, Bangkok 10500, Thailand.
Timings:
11:30 AM to 2:30 PM and 6 PM to 10:30 PM
11. 7even
7even is a hidden gem of a restaurant of delicious Indian vegan food that comes as a surprise to travellers who stumbles to this place. 7even offers a monthly changing 7-course meal of Indian menu that represent India with the right amount of spices and flavours. A homely atmosphere is maintained in the sitting area to make the visitors feel as comfortable as they can. A maximum of 8 people can have their meal in a sitting. Every dish is balanced between taste and health perfectly to ensure the quality of food. The menu changes every month and the visitors are spellbound to visit every month for something different making it one of the most unique vegetarian restaurants in Bangkok.
Location:
Chan Kao 7 alley, Bangkok 10120, Thailand.
12. May Kaidee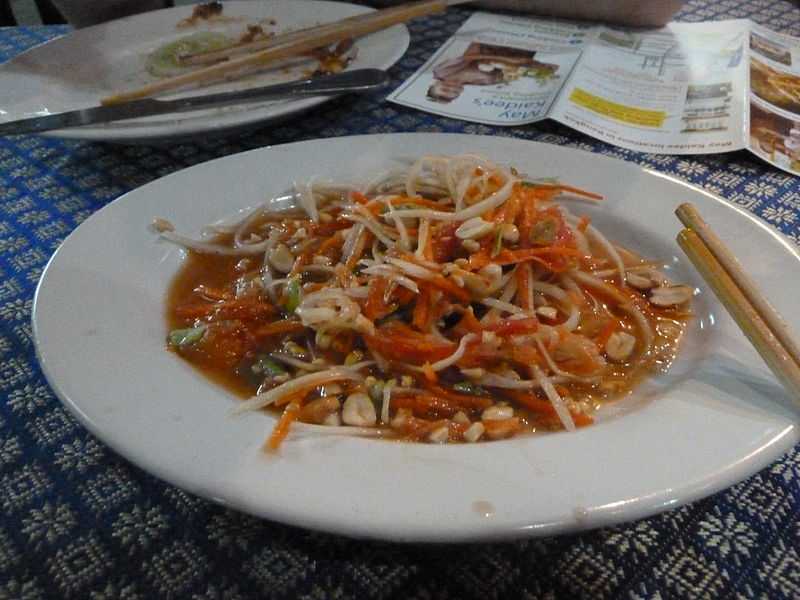 May Kaidee's is a well-known Thai vegan restaurant known for its healthy and vast menu of delicious dishes. Located on the Tanao Road of the Banglamphu neighbourhood, May Kaidee's offers a relaxed vibe in the bustle of the city. May Kaidee's is home to over 50 Vegetarian dishes and the famous Tom Yam Soup, Pad Thai, Spring rolls and Tofu are recommended for the first time visitors. The service from the staff is as friendly as the Taste of the Restaurant; Happy and relaxed. There are rare bad experiences from customers who expect a flavour punch out of the dishes, but the dishes are made in a simple way to give a peaceful taste and experience with a pocket-friendly bill.
Location:
59 Tanao Road | Watsamphraya, Phranakorn, Bangkok 10200, Thailand
Timings:
9:00 AM to 10:00 PM
13. Dosa King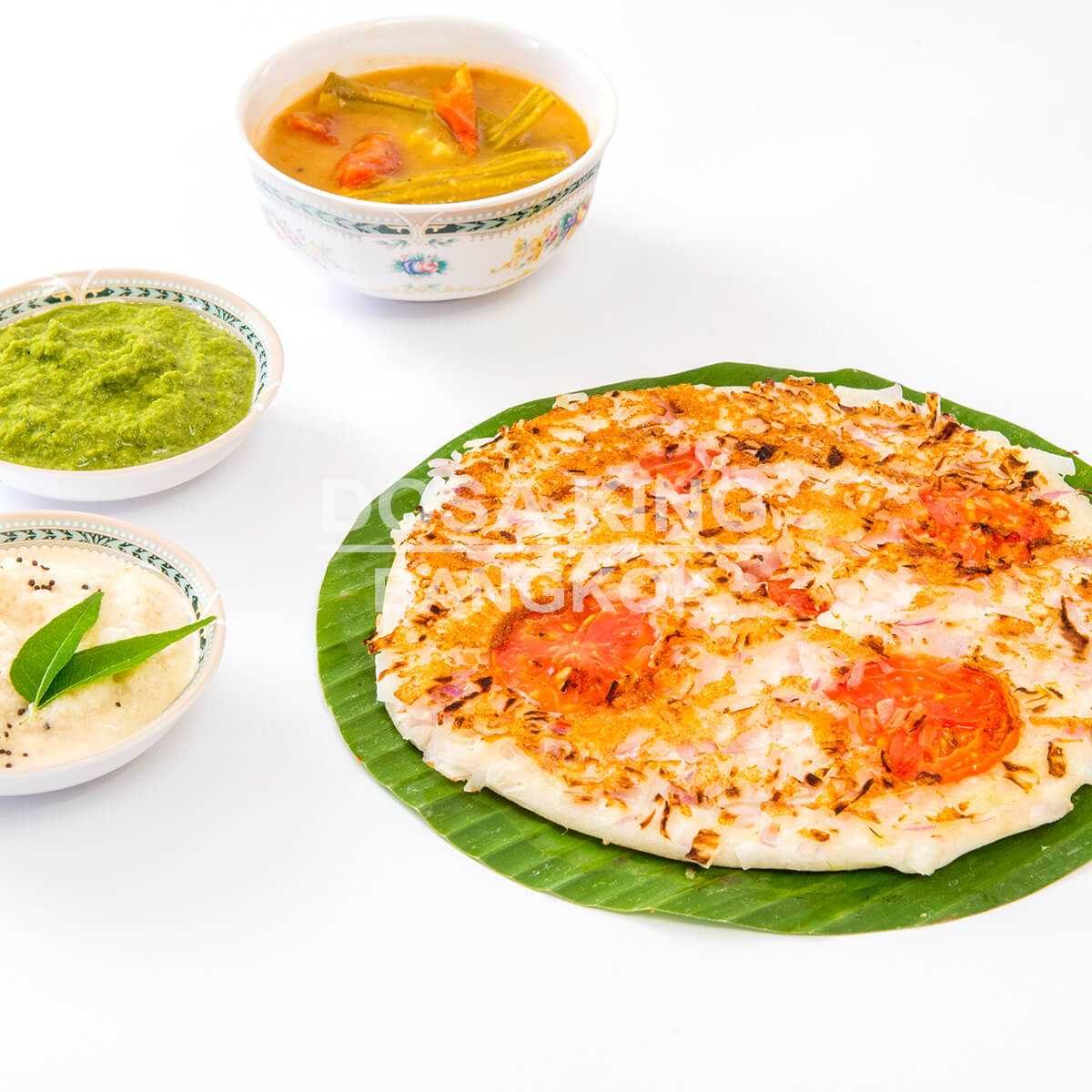 Dosa King Restaurant, located in the Sukhumvit neighbourhood of Bangkok is well-known for its authentic North Indian and South Indian pure vegetarian cuisine. With a humongous menu of exquisite Indian taste, Dosa King offers a variety of dishes and tastes that may even surprise its Indian customers. Lassi and Mint Lemonade are the best way to start the meal followed by Vegetable Pakora or Paneer Tikka as Starters and then the variety of Dosas and the Famous North Indian Dishes like Daal Makhni or Kabuli Channa along with a variety of Indian Bread. Dosa King is mostly filled with feasts of Families and Friends all the time, catered by a fusion of Indian and Thai hospitality. Dosa King was established in 2002 to fulfil the need for Indian vegan and vegetarian restaurants in Bangkok and has been serving its visitors with an ever-evolving modern setting.
Location:
153/7, Sukhumvit Road, Soi-11/1, Bangkok 10110, Thailand.
Timings:
11:00 AM to 11:00 PM
14. Sri Ganesh Restaurant
Sri Ganesh Restaurant on the Sukhumvit Soi 13 has turned out to be the favourite place for enthusiasts of South Indian Cuisine. Sri Ganesha Restaurant provides an authentic South Indian experience in Thailand with all the dishes maintained in their original taste as found in South India. The most recommended signature South Indian dishes in Sri Ganesha Restaurant are the idlis and the Dosas that steal the show. The restaurant has great vegan options too. The cost to food ratio is on the point and the restaurant is visited by herds of travellers, especially Indian travellers apart from the regular local customers.
Location:
19/13-14, Sukhumvit Soi 13, Khlong Toei, Krung Thep Maha Nakhon 10110, Thailand.
Timings:
10:00 AM to 10:00 PM
15. Ethos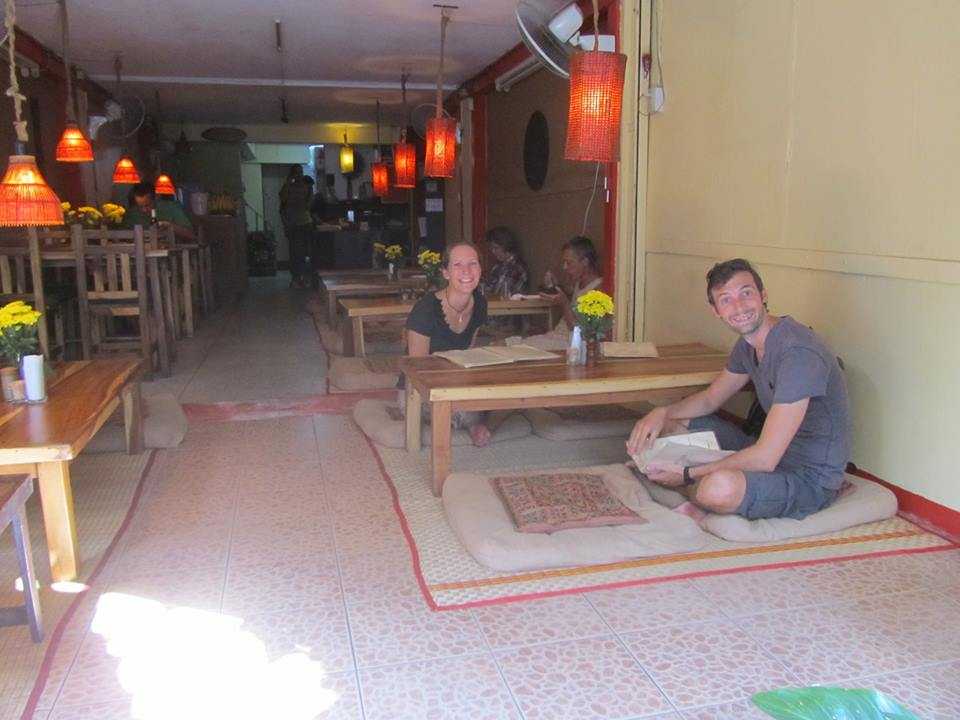 Ethos is a mostly vegan and purely vegetarian restaurant with a great setting and vibe that keeps you in the restaurant. The food is decently good and the extensive menu makes it fun to choose from the replete categories of Vegan and Vegetarian cuisine. The Price at Ethos is a bit high compared to the taste and quality of food, but the chilled-out vibe makes up for the excess. Pad Thai, Falafels and the Homebrewed kombucha are major recommendations in Ethos.
Location:
85/2 Tanao Road | Banglumpoo, Bangkok 10200, Thailand.
Timings:
7:30 AM to 11:45 PM
These places are proof that vegetarianism is not boring, nor are they repetitive. Their unique menus are a joyride, one that can easily convince meat lovers to hop on as well. It goes without saying that these options are much healthier than fried meats, and can accommodate all kinds of customer needs. The next time you are in the city, drop in at these vegetarian restaurants in Bangkok for quality vegetarian food, which will have you coming back again and again.