Thailand is one of the most voguish options for a surreal international vacation. As a tropical South-East country, with its sultry islands and beaches, its geographical variation, its unique culture and cuisine and its sacred Buddhist shrines, Thailand promises you diversity. From Bangkok's skyscrapers to Pattaya's exotic blue lagoons, with every step in Thailand, you will have to suppress your impulse to extend your vacation. And there is no better way to witness the grandeur of the kingdom of Thailand besides exploring it in a rental car, which is cost-effective and feels like your own.
Costs of Renting a Car in Thailand
Local car rentals in Thailand are economical, starting with an average rate of THB 1600 per day for medium-sized sedans, which during the off-season is negotiable to THB 10,000 per day for the luxurious BMW 3 series experience. You can hire a rental online, or you can rent one from the Airport or your hotel. From discounted four-wheelers, trucks, minivans to luxurious cars, there are plenty of options, and one of them might just fit right in your budget.
Essential Documents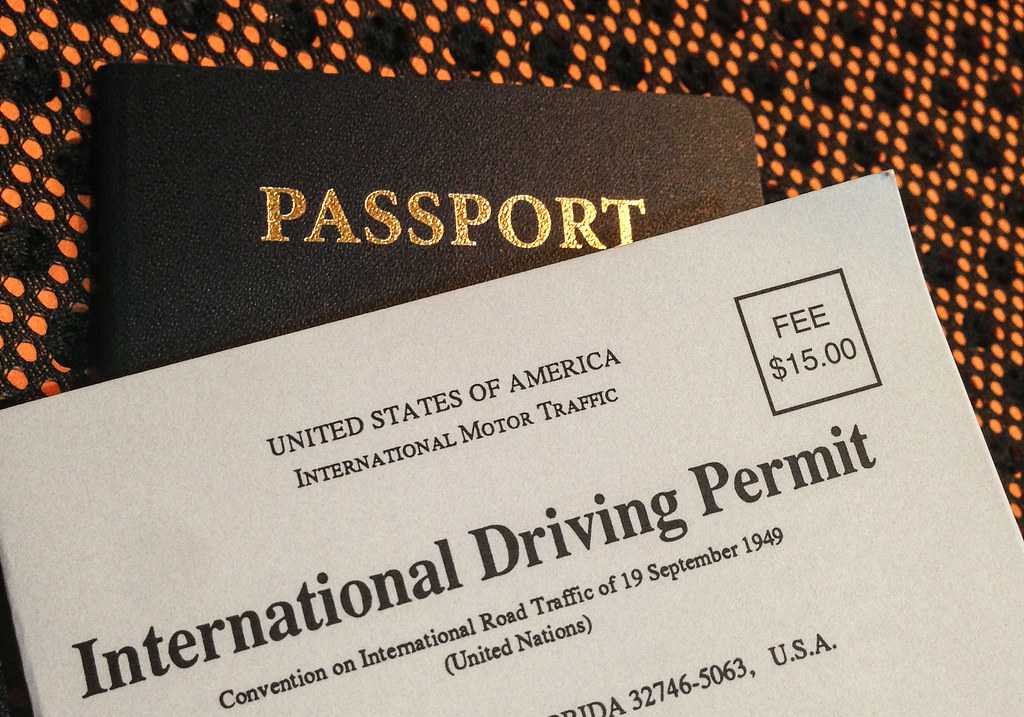 1. You need to carry a valid passport with a non-immigrant visa.
2. Driving licence from your home country
3. A few passports sized photos
4. International Driving Permit.
5. However, if you are a citizen of one of the ASEAN Countries, you can use your national driving licence as a valid identity proof.
6. For easy payment, it is recommended to carry a credit card as most of the local car rentals in Thailand do not accept payment in cash or any other method. (Visa or Maestro, preferably)
Process for Renting a Car in Thailand
The rental contract is a legally binding document, typically printed on an A4-sized paper; it is a necessity because it helps solve any dispute which may arise between the rental company and the person hiring. The contract specifies all the terms and conditions of the rental company, and it also mentions what the person hiring is supposed to do if the car breaks down unexpectedly and other similar situations. It should be noted that when the person who is hiring signs on the rental contract in agreement, he/she is legally bound to abide by its clauses to avoid any extra cost.
Insurance Policies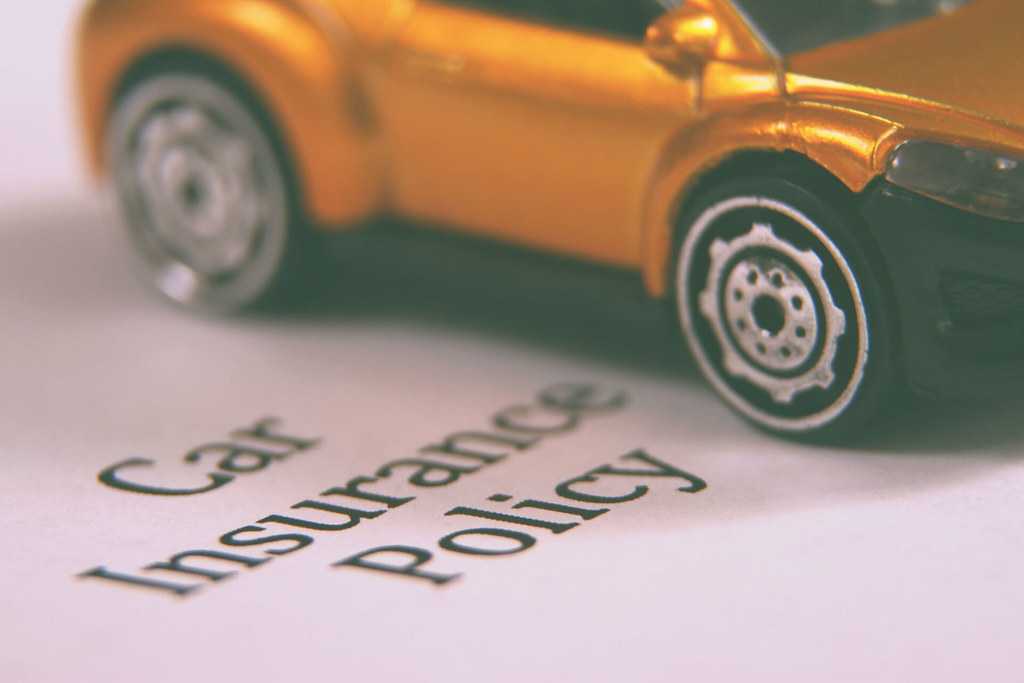 While every car rental outlet has its own set of rules that one needs to abide by to claim the insurance, the rules don't vary on a large-scale. A few car companies also ensure premium Insurance, which includes full protection in case of any misfortunate accident or theft, under Personal Accident Insurance, Compulsory third party liability Insurance and Theft Protection. Before paying for a rental car in Thailand, make sure that the insurance policy you are paying for is satisfactory. If not, you can get travel insurance from a company you find reliable.

Third-Party Liability
The Third-party liability Insurance has been made compulsory by the Government of Thailand for the protection of the tourists. With every car you hire, you get a minimum Third party Insurance, but it is recommended to upgrade it to ensure your safety.

Penalty
In case one violates any of the traffic rules or intentionally drives oneself into danger, he/she will be held responsible, and the rental company might charge a hefty amount in spite of being covered under Super Collision damage waiver Insurance.

Inclusions for Renting a Car in Thailand
When you sign up for driving a car in a foreign country, you need to take into account that some local car rental companies might overcharge you. Read the rental agreement carefully before signing it; make sure there are no faulty clauses which can be used to deceive you.

Most of the rental cars for getting around in Thailand have a VAT charge of 7% included in the package along with other utilities like delivering the vehicle if the address of your hotel is less than ten miles from the Rental's nearest outlet.
Recovery Policy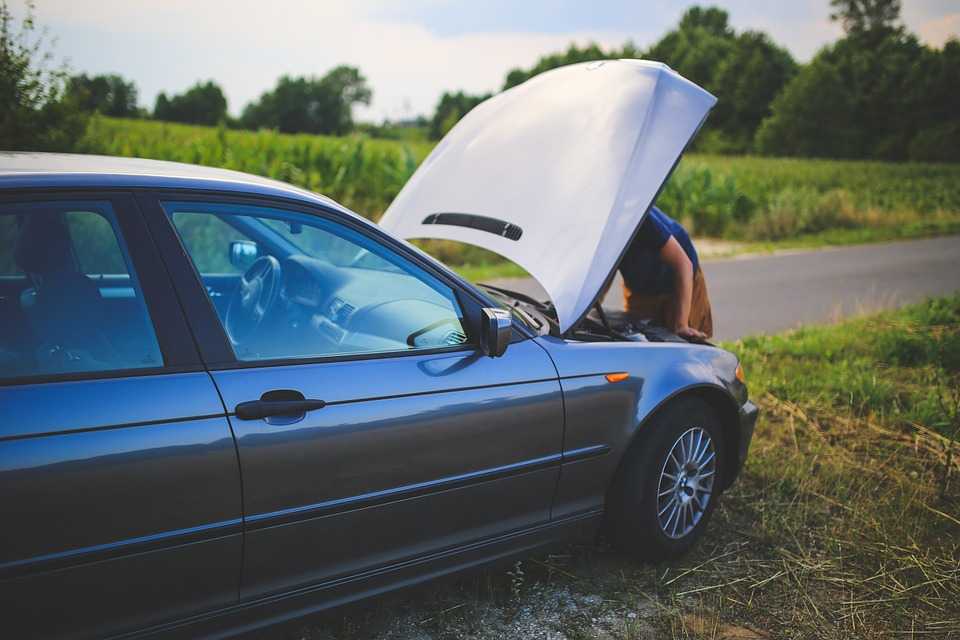 Under Collision Damage Waiver Insurance, the rental company ensures the person hiring of a few dents and damages which are mentioned in detail in the rental contract.
Under Super Collision Damage Waiver Insurance, the rental company ensures you of the maximum damage of the car in case of an accident. It should be noted that the Super Collision Damage Waiver only covers the losses of the vehicle in a crash, not the person driving.
Under Personal Accident Insurance the person hiring is insured of any medical expenses due to an accident.
Under Theft Protection Insurance, the person hiring is insured of most of the replacement amount in case the car is stolen.
Third-Party Liability Insurance, which is also known as Por Ror Bor in Thai, covers expenses of any injury up to THB 80,000 and up to THB 300,000 in case of accidental death.
Pickup and Drop Facilities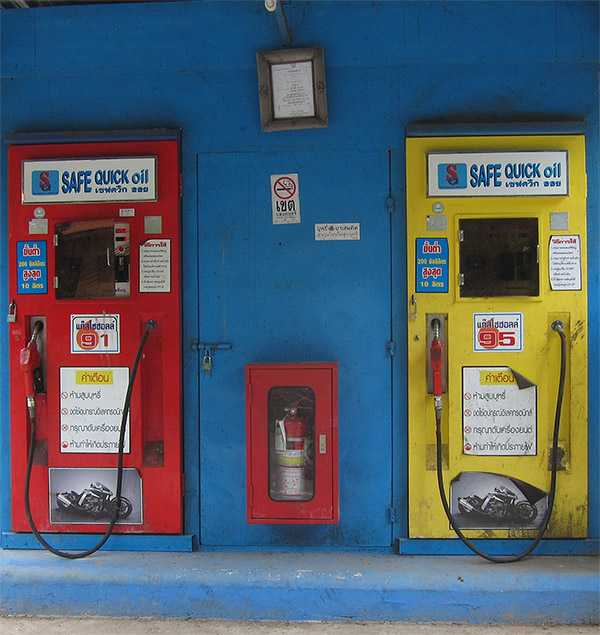 If you are hiring from an international company like Avis or Hertz, you can choose your preferred pickup and drop off location before requesting a service online. Many companies also have a chargeable option of delivering the car at your site, from where you are in charge of it.

Precautions
Before picking up the vehicle, do not forget to check it for any damages and make sure it is equipped with everything that the rental company stated like a spare tire, an audio jack and other facilities which are fully-functioning.

Dropping the Car off
When you drop off the car, a representative of the car rental company checks it for damages, and if there are any, you will be liable to pay for them. Before dropping off the car, you need to refill the fuel tank as it was when you picked it up. The cost of fuel in Thailand is around THB 35-40 per litre.
Hiring a Driver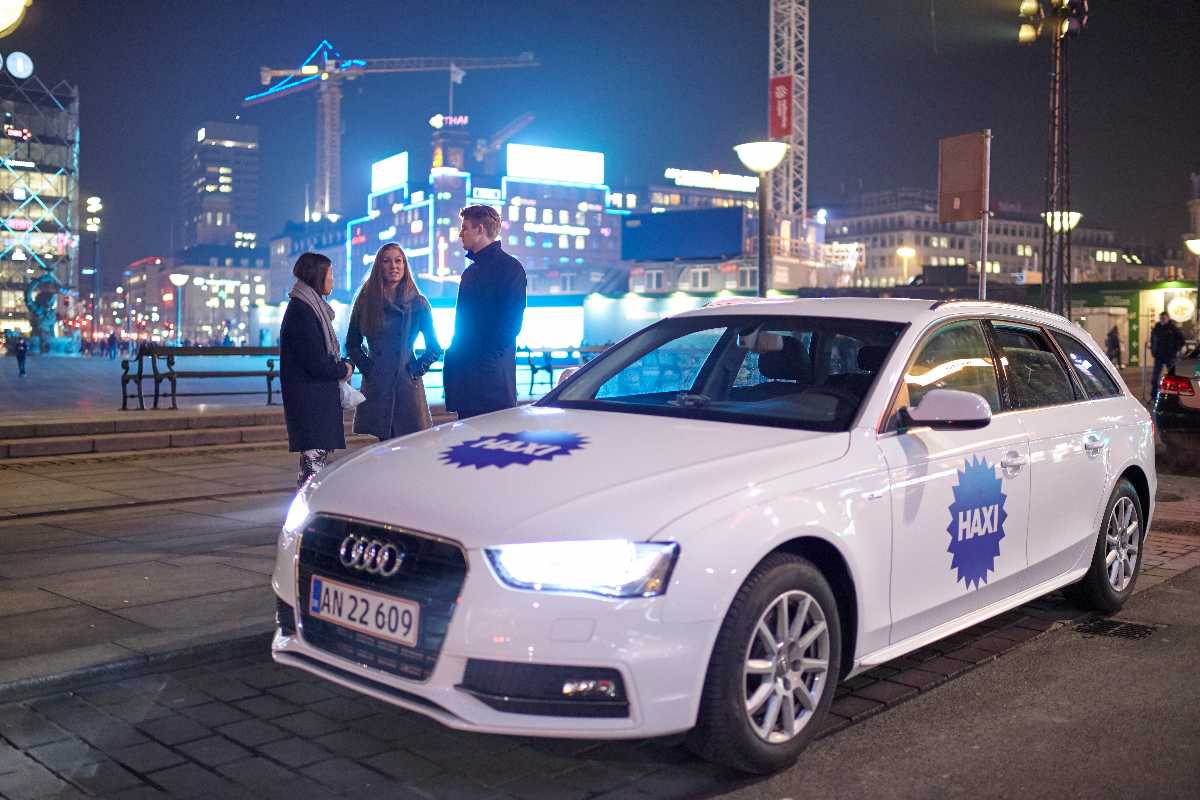 If you wish to hire a driver along with the car, all the international rental companies have an option available; you need to pay the estimated fee for the driver's service.
If you are hiring from a local car rental, request for a driver who speaks Thai as well as English.
It gets easier travelling in a car with someone who knows the local language.
However, during peak tourist season, it might be that the drivers are unavailable.
The average cost for the driver's service largely depends on the type of car you are hiring as well as the car rental company.
The International car rentals charge approximately THB 200 per day, and most of the local companies do not charge at all.
Types of Cars Available for Rent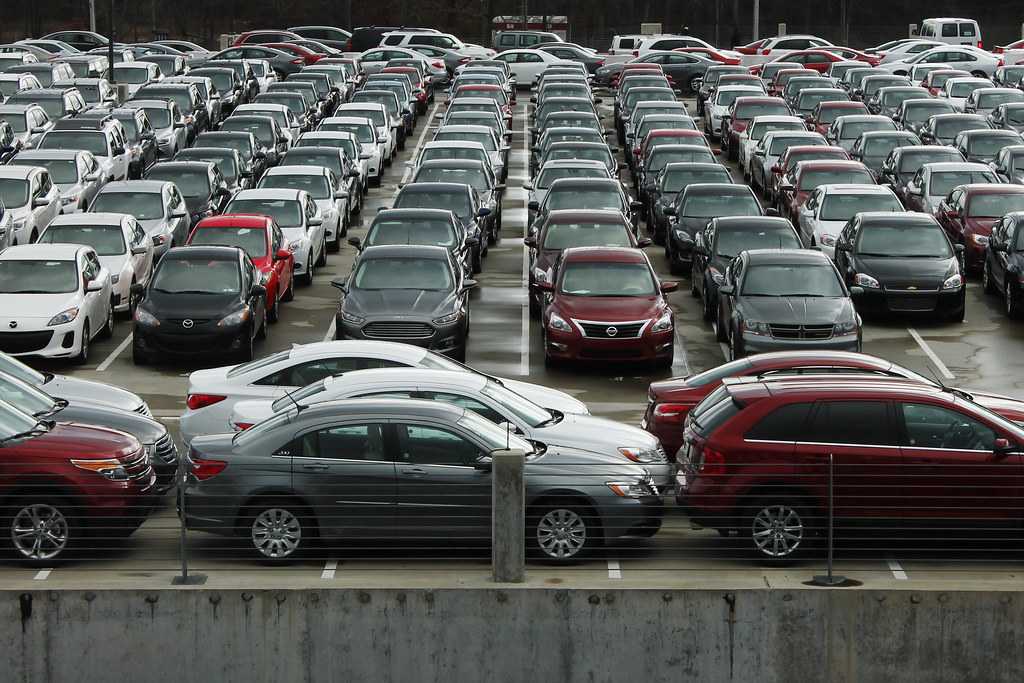 From the standard fleet which includes SUVs, four-wheelers and economy vans from Toyota, Nissan, Mitsubishi and Honda to the luxury fleet which comprises nine different models of Mercedes Benz, every car rental company offers its select models from where you can choose the one which suits your travel needs ideally.
Top Local Car Rentals in Thailand
Website: https://www.thairentacar.com
Address: 288/8 Romklao Road Klongsamprawet Latkrabang, Bangkok 10520, Thailand
Call: 1647
E-mail: [email protected]
Estimated price per day: THB 900 to THB 2250
Website: https://www.chiccarrent.com
Call: 022686799
Estimated price per day: THB 800 to THB 2000
Website: https://www.sawasdeerentacar.com
Address: Level 33, Interchange 21, 399 Sukhumvit Road, North Khlong Toei, Vadhana, Bangkok 10110 Thailand
Call: +66813466888
E-mail: [email protected]
Estimated price per week: THB 6000 to THB 13000
Major International Car Rentals in Thailand
Website: https://www.avis.com/en/home
Call: 18007371668
Estimated price per day: THB 900 to THB 2200
Website: https://www.hertzthailand.com/
Call: +6622664666
Estimated price per day: THB 1200-2500
Things to Remember Before Renting a Car in Thailand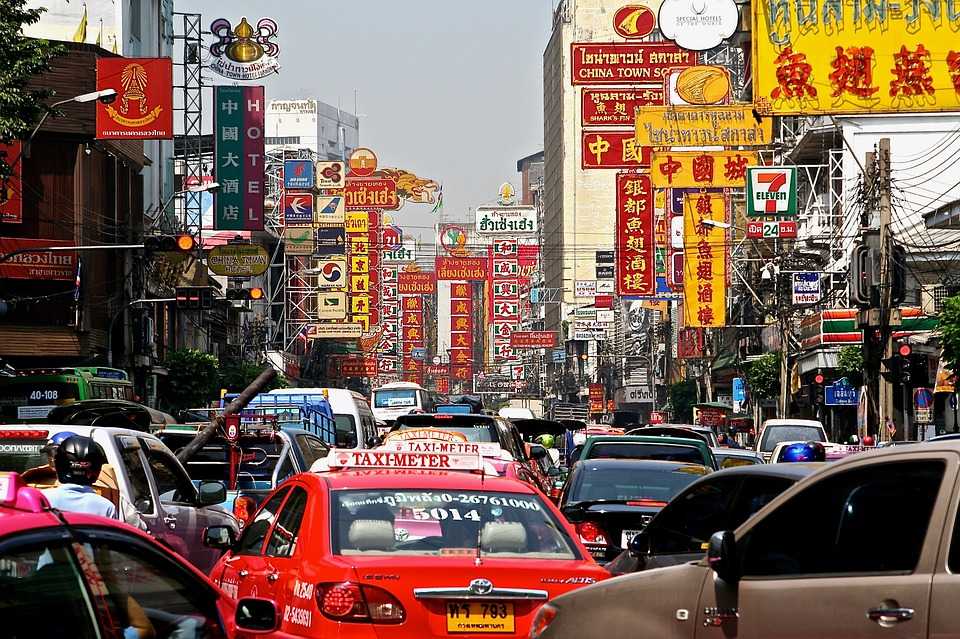 Thailand, akin to its Asian neighbours, has left-hand traffic rules and driving in Thailand is a trouble-free affair considering you familiarise yourself with the very basic traffic norms and regulations. The traffic signs on major roads read both in Thai and English language for the ease of tourists. So, renting a car and driving it like your own is not as complicated as it seems. But there are certain things that you need to keep in mind before renting a car in Thailand.

The Law:
The minimum age for driving a car in Thailand is 21 years.
Make sure you carry your valid documents to avoid any legal charges.
Speed limit:
Towns: 50-60 kilometres per hour
Highways: 90-100 kilometres per hour
Motorways: 120 kilometres per hour

Rules:
Driver seats are on the right-hand side, and it is mandatory to put on seat belts while driving.
Avoid travelling late at night. The traffic is usually slow, and tailgating can lead to violation of your rental agreement.
At all costs, avoid using mobile phones while driving.
While drinking and driving is undoubtedly dangerous and should be avoided under all circumstances, a maximum Blood Alcohol Concentration (BAC) of 0.5 mg per 1 litre of alcohol is allowed while driving in Thailand.
Check the car for any previous dents or damages. In case you find any, click a picture of it and inform the authorities before taking the car out with you.
Don't forget to carefully go through the rental contract and insurance policy before signing in agreement to its terms and conditions.
The local car rental companies in Thailand charge a deposit amount which varies from car to car usually depending upon the engine size. The deposit is caution money, fully refundable upon adhering to all the terms and conditions of the rental contract.

Now that you know every detail you might need for renting car in Thailand, it's time to pack your bags, brush up your driving skills and head to a quality vacation where you can finally capture those perfect portraits you have longed for and go scuba-diving and tick that off your bucket list.