Penang is a known paradise for food lovers from all over the world. Among the many restaurants and cafes that line the streets of this beautiful Malaysian island, several follow the strict codes of serving halal food. Many of them are traditional Muslim-owned establishments, while the rest source their meat responsibly from halal-certified suppliers. The eateries are scattered all around in the capital George Town and other cities like Butterworth and Gelugor. Here are the 10 places to find the best halal food in Penang:
1. Hameediyah Restaurant
Started by an Indian spice trader under a tree in 1907, Hameediyah Restaurant in George Town is now of the oldest and sought-after places to relish the best halal food in Penang. Their nasi kandar is world-famous and time-tested over several generations. 
What to eat:
Some of their signature nasi kandar dishes are duck curry, mutton korma, beef rendang, chicken kapitan and rose chicken, served with rice (nasi). Among light snacks, you can try out their crispy fried samosas and teh tarik (pulled tea). 
Location: 164, Lebuh Campbell, George Town, 10200
Opening Hours:
Saturday to Thursday - 10 AM to 10 PM
Friday - 10 AM to 12:30 PM and 3 PM to 10 PM
2. Lagenda House and Cafe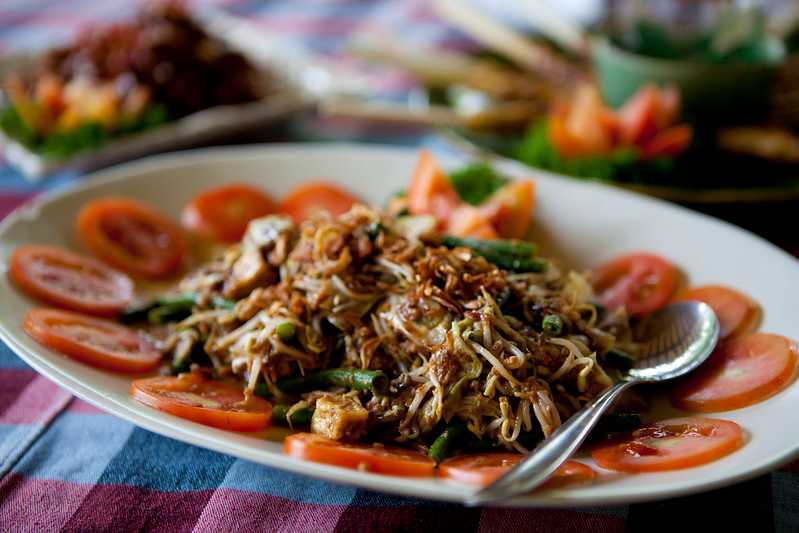 Traditional Malay recipes meet the twist of urban tastes at Lagenda House and Cafe. A comparatively modern establishment, this eatery has carved its name amongst the top halal restaurants in Penang with its Malaysian and Western-fusion dishes with a touch of Oriental.
What to eat:
The Indonesian salad mix, Gado-Gado, is a must-try appetiser. Among rice sets, Nasi Goreng Bujang Lapok and Ayam Percik Madu Tiga are widely loved. Lagenda House and Cafe are known for serving the side dishes and condiments with rice sets in congkak game sets. Finish your meals with their signature desserts, Banana Bakar (caramelised bananas with fresh coconut) and Sago Do Re Mi (tapioca pearls with coconut cream).
Location: 43, Lebuh Campbell, George Town, 10200
Opening Hours: Everyday - 11 AM to 11 PM
3. Mr Shawerma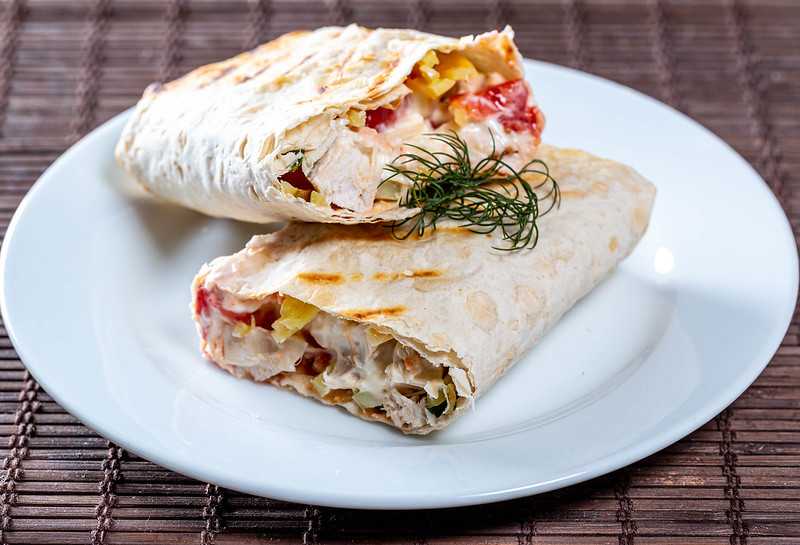 This over-the-counter shawarma chain store offers some of the best Greek, Turkish and Middle Eastern flavours in the island. Here one can find the tastiest hummus and the softest pita bread among other options of lip-smacking halal food in Penang. The best part is you can choose your prep style - wraps, dressed down, with rice or a mix of salad. There are two stalls in Penang - one at Gurney Paragon Mall food court and another at Hotel Hong Ping in Chulia Street. 
What to eat:
Falafels, shawarma wraps and salads, and the lamb biriyani are the delicacies here. 
Branch 1: 
a) 5th floor, Justfood Foodcourt, Gurney Paragon, Jalan Kelawei 10250
Timings:
Everyday - 11 AM to 9 PM
Branch 2:
b) 273a, Chulia St, Georgetown, 10200 George Town
Timings
Sunday to Thursday - 12 PM to 1 AM
Friday to Saturday - 12 PM to 2 PM
4. Jawi House Cafe Gallery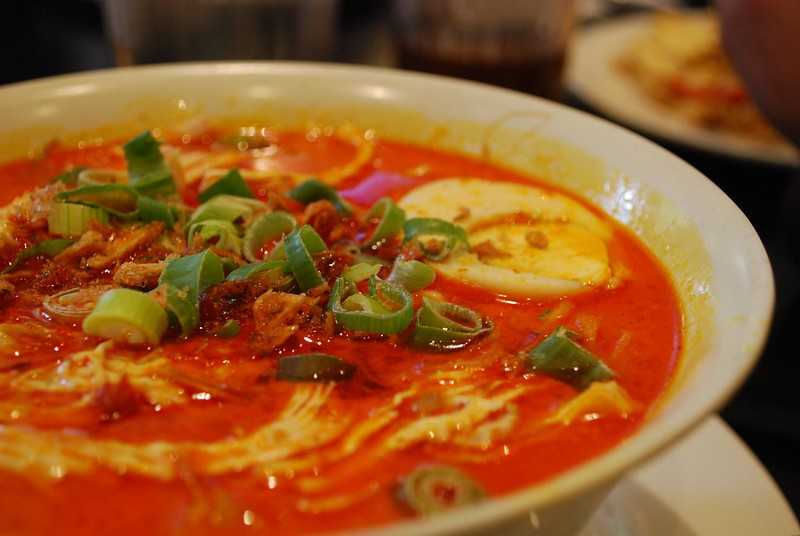 This boutique cafe serves a gleeful combination of Indian, Arabian and Malay flavour, emphasising on the traditional elements of all the cuisines. The cosy, antique interior decor of the eatery adds to the experience along with deliciousness. One can expect to enjoy absolute classic, nostalgia-inducing flavours right from the first mouthful if you are of South Asian descent. The second floor hosts a beautiful Peranakan art gallery as well, complete with paintings, handicraft items, textiles and local artworks. 
What to eat:
The signature dishes would be Lamb Masala Biryani, Herbal Lemuni Rice and Laksa Lemak. 
Location: 85, Lebuh Armenian, George Town, 10200
Opening Hours: Wednesday to Monday - 11 AM to 9:30 PM; Tuesdays closed
5. Deens Maju Nasi Kandar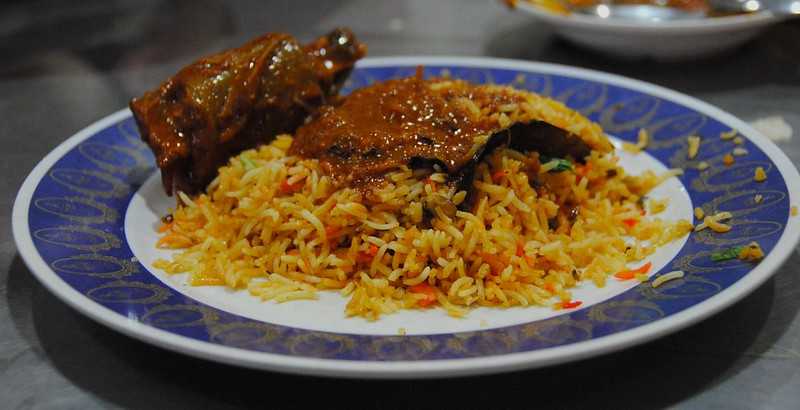 A huge favourite among ex-pats and locals alike, Deens Maju is mostly famous for their nasi kandar preparations. This is one of the most crowded halal restaurants in Penang as there would be a queue of patrons before the gates are even open! 
What to eat:
All the nasi kandar recipes here are must-tries. The rice and curries are served with their special fried chicken, salted egg, and coconut sambal. 
Location: 70, Jalan C.Y. Choy (Jalan Gurdwara), George Town, 10300
Opening Hours: Everyday - 2:30 PM to 11 PM
6. Roti Canai Transfer Food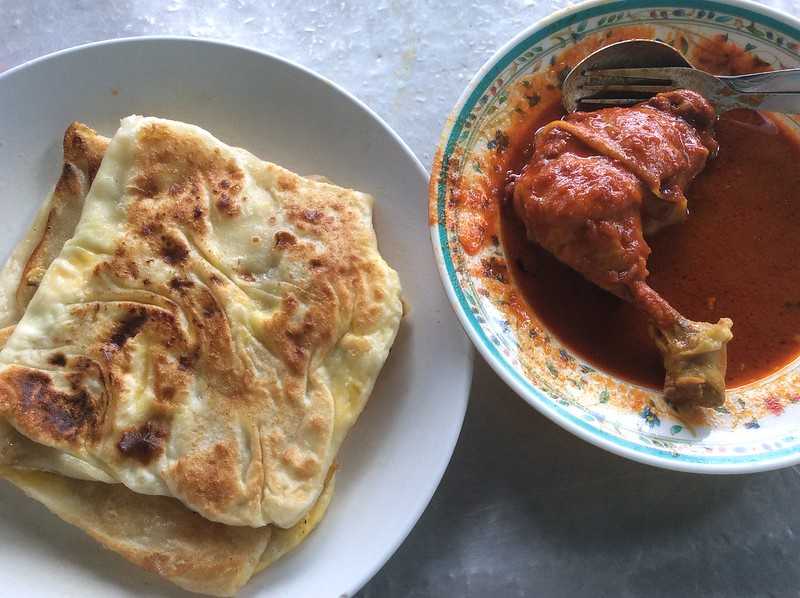 If you are looking to have halal food in Penang for breakfast, Roti Canai Transfer Food is the halt to make. They get you started on the day with a hearty meal of bread and meat in complete Indo-Malay style. 
What to eat:
The main focus of the breakfast spread is on roti canai, which is basically Malaysian flatbread. It is served with a piece of chicken or beef along with curry and sambal. If you want a lighter breakfast, you can order roti bakar, which is the flatbread and half-boiled eggs with runny yolks on top. 
Location: 114, 110, Jalan Transfer, George Town, 10050
Opening Hours: Monday to Saturday - 7 AM to 12 PM; Sunday - 7:30 AM to 12 PM
7. Kapitan Restaurant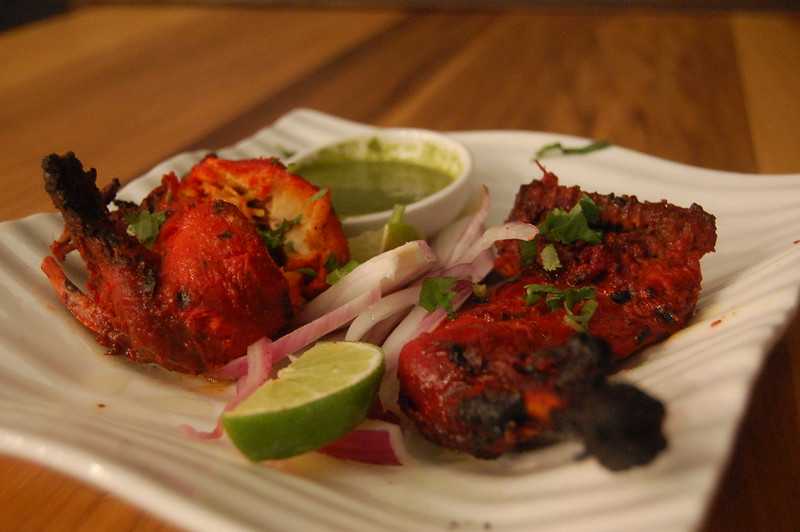 Kapitan Restaurant is Penang's answer to those who cannot go without their dose of tandoori chicken. This is among the legendary halal restaurants in Penang, a favourite especially amongst tourists who hunt halal food in Penang. They serve a wide range of dishes starting from the local nasi goreng and nasi lemak to Indian delicacies to the Malaysian rendition of pizza. The best thing about the shop - it is open round the clock. 
What to eat:
The clay pot biryani here is very famous. You can choose from mutton, chicken, beef, quail, fish, duck, prawn and vegetables. However, the best dish here is the choice of tandoori chicken platters served with garlic naans, pickled onion and mint chutney. 
Location: 93, Lebuh Chulia, George Town, 10200
Opening Hours: 24 hours
8. Restoran Minah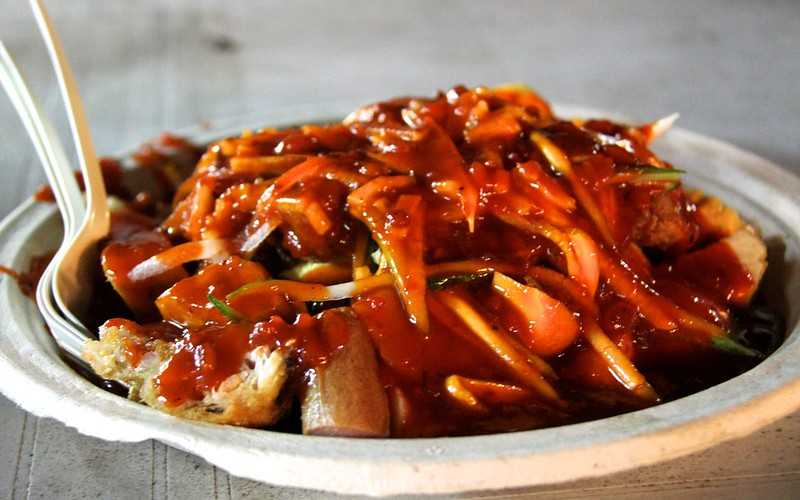 A fourth-generation restaurant in the beautiful locality of Gelugor, Restoran Minah is serving the food-loving locals and tourists of Penang for over 60 years now. Established by an Indian immigrant in 1957, it is now managed by his great-grandsons. Housed with highly recommended village classic recipes that have been passed down for three generations, Restoran Minah is a simple restaurant serving some of the best halal food in Penang!
What to eat:
Order the fish head curry served with coconut milk, grilled eggplant, pineapple curry, pasembur (beancurd, turnip and cucumber salad) and kerabu kacang botol (winged beans, onions, chillies and grated coconut salad). 
Location: Jalan Sultan Azlan Shah, Taman Tun Sardon, 11700 Gelugor
Opening Hours: (closed on Mondays)
Tuesday to Saturday: 9 AM to 10:30 PM
Sunday - 8 AM to 10:30 PM
9. Sin Bee Chew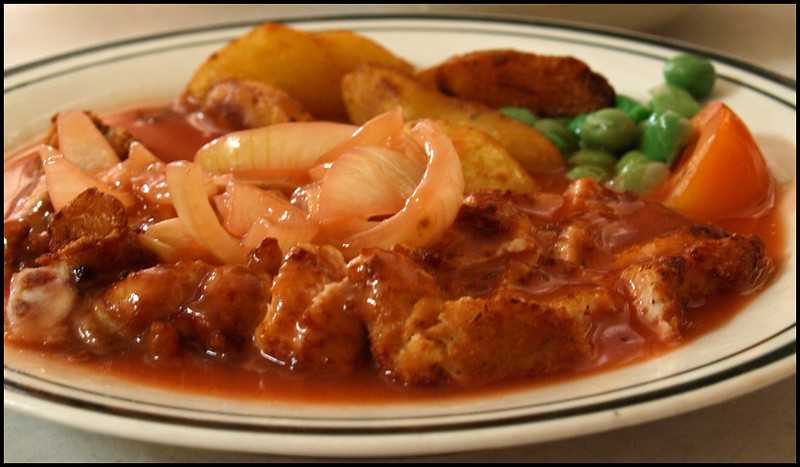 There are quite a few Chinese halal restaurants in Penang. But Sin Bee Chew stands out among them for authentic recipes and homestyle cooking. The decor is minimal, but cosey and the service is nothing fancy but efficient. 
What to eat:
The Hainanese chicken chop dipped in their special ketchup-Worcester gravy is a must-try. Also, try their Nyonya Fried Chicken and Hokkien Char while you are at it. 
Location: 11, Lorong Bagan Luar 3, Bagan Luar, 12000 Butterworth
Opening Hours: (closed on Sundays)
Monday to Saturday - 12 PM to 2:45 PM and 5 PM to 8 PM
10. Sup Hameed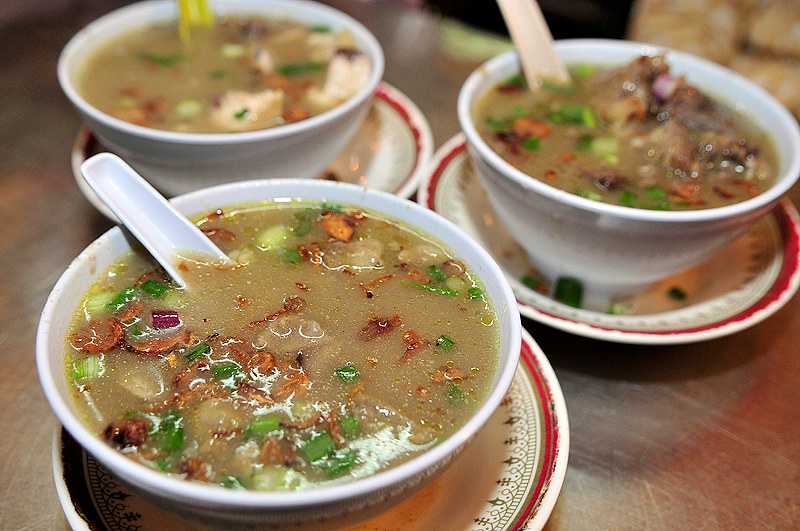 A bowl of soup is not something you really call a meal. But missing out on Sup Hameed would be a big mistake, especially if you love experimenting with your meals while on vacation. This is one of the best halal restaurants in Penang to stop by for a quick soup and bread. They offer a whole range of soup bowls - beef, ox, mutton, chicken, quail, seafood and many more - mostly under RM 10.
What to eat:
The beef tongue and beef stomach soups are particularly famous at Sup Hameed. All the soups are served with a side of soft, handmade roti.
Location: 48, Jalan Penang, George Town, 10000 
Opening Hours: Everyday - 7 AM to 3 AM
Hunting for some delicious halal food in Penang in itself is a great adventure. There are endless opportunities to stumble upon never-tasted-before recipes and exciting flavours at every corner. Set off to explore the local establishments and find something new for your taste buds in the lovely Penang island of Malaysia.