Goa is known to be one of the most sought-after destinations for a trip to
India
. People come here from all parts of the world, be it for the beaches, the colonial architecture, the vibrant nightlife, or the cheap alcohol. It boasts a happening nightlife and delivers with its variety of clubs. Tourists from across the world visit the nightclubs to experience the wild parties and the trance music of Goa.
This is Our List of the Best Clubs in Goa:
1. Tito's Bar and Club
Tito's
is one of the most popular clubs of Goa and one of the oldest. The Club is known for its vast dance floor which seems to be straight out of a movie and an open-air restaurant that gives access to Baga Beach. It serves some unique cocktails and also good food which is a little expensive compared to other places in Goa. The club also has an exclusive private area on the second floor with a view of the entire dance floor. Tito's hosts various theme-based nights like Bollywood Vintage Night, Ladies Night, and Karaoke Night. It is one the most sought-after party destination, therefore, it usually remains crowded. Stag entry to this club will cost you around INR 2000 while a couple entry is cheaper, INR 1500.
Timings - 6 PM to 3 AM
Location - Tito's Lane, Saunta Vaddo Baga, Calangute, Bardez
Cost for two - INR 1500 approx.

2. Antares
The brainchild of Sarah Todd (ex-contestant of Masterchef Australia), 'Antares' sure lives up to its name as the brightest star in the constellation of Scorpio. Located on the cliffs of the
Vagator Beach
, this Restaurant cum Beach Club serves as one of the most aesthetically pleasing places in Goa. With a wide range of cuisine spanning from Goan to French, Antares is a must-visit for all those of you who wish to engage in the actual Goan culture- good food and the perfect ambiance.
Timings: 12 noon - 12 midnight
Location: Small Vagator Beach, Ozran, Vagator, Goa
Cost for Two: INR 1800 (approx)
3. Club Cubana
Club
Cubana
is one of the most happening nightclubs. It is located on top of Arpora Hill and offers a spectacular view. It is much preferred by people for its neon-lit and multi-level dance floors and the open-air bar. It even has an outdoor area with a big pool in the center and a reserved area for only ladies. The cover charge to this club includes unlimited drinks.
Timings - 9:30 pm to 4:00 am
Location - 82, Sim Waddo, Arpora Hill, Anjuna
Cost for two - 2,500 approx.

4. LPK (Love, Passion, Karma) Waterfront
LPK
is a waterfront nightclub which is located right next to the Nerul river. It is hard to miss as it has a big neon sign 'Love, Passion, Karma' over the water. Here, you can dance to some Bollywood music or the latest commercial hits on its indoor dance floor or take a quiet walk along the waterfront. The place offers some amazing cocktails and shooters. Like every other club, entry is through paying a cover charge but the entry for women is free.
Timings - Open 24 hours
Location - Panjim Road, Opposite Bank of India, Nerul, North Goa
Cost for two - INR 1500 approx.

5. SinQ Night Club
SinQ Nightclub has a poolside lounge and nightclub. It is located near the Taj Holiday Village and hosts some good DJs who play the latest hits. It has a lively nightlife and all surround sound system that makes you get up and hit the dance floor. You can also dance and sip your drink outside in cabanas next to the pool. It has a hospitable staff along with a fully stocked bar and a poolside deck that offers delicious Goan delicacies.
Timings - Other days - 7 PM to 3 AM; Sunday and Monday - 7 PM to 2 AM
Location - Opposite Taj Holiday Village, Aguada Road, Candolim
Cost for two - INR 1800

6. Silent Noise Club
This club can be best described with reference to the 'Break-Up Song' from the Bollywood movie Ae Dil Hai Mushkil. Located in South Goa, it is a club and a lounge that is visited by many for its unique concept. It has hosted many top-notch DJs who play genres like trance, electro-punk, among others. As one puts on the wireless headphones, it becomes very easy to shut everything out, lose yourself and let your body move freely to the music. The cover charge is INR 600 which includes the headphones with 3 channels playing different DJs.
Timings - 7 PM to 2 AM
Location - Palolem, Canacona, Goa

Cafe Mambos is owned by Tito's Group of Companies. It is located on Tito's Lane and hosts a variety of Indian as well as international DJs. It is visited by people mainly for its music and the variety of theme nights. The Cafe has an open-air lounge and a decent-sized dance floor. The cover charge varies between INR 2000 to 3000 depending on the day of the week.
Timings - 6 PM to 4 AM
Location - Tito's Lane, Baga Beach, Goa
Cost for two - INR 1500

Shiva Valley is considered to be the haven of trance. It is a usual shack on every other day of the week but transforms into a trippy place every Tuesday night. It has a hypnotic vibe and has held parties that go on till 4 to 5 in the morning. It has one of the best music scenes of Goa. Located on
Anjuna Beach
, Shiva Valley is a big shack that receives a decent crowd. You can sit on the beach and spend hours here simply watching the waves and sipping a drink. It isn't like your typical club. It is a must-visit for music lovers.
Timings - Monday - Sunday, 9:30 AM to 11:30 PM
Location - Anjuna Beach, Goa
Cost for two - INR 1000

9. Leopard Valley
Leopard Valley is located in South Goa in a valley between Angoda and Palolem. It is a fairly new club that has become one of the most sought after due to its music along with 3D laser light shows, LEDs, making it a visual treat as well. It is also a little isolated but is well connected by road. It is an open-air outdoor nightclub situated away from the crowded clubs of North Goa. The cover charge is INR 600.
Timings - not fixed
Location - Agonda Road, Palolem, Canacona
Cost for two - Not available

10. Kamaki
Kamaki is a very popular nightclub located in Tito's Lane. It is perfect for a crazy all-nighter that doesn't burn a hole in your wallet. People are lured to this place by its excellent house music and live musicians that play retro music. It also has a big screen that hosts game nights like EPL, Cricket, and Formula One. The cover charge for this place is around INR 550.
Timings - 6 PM to 4 AM
Location - Tito's Lane, Saunta Vaddo, Goa
Cost for two - INR 800

11. Hilltop
Hilltop is one of the oldest party destinations in Goa. It has an amazing old-school vibe where you can choose to either dance to the trance music or sit and just enjoy the vibe. It is an open-air enclosure with bright and colorful decor. It has even hosted some international DJs. Hilltop has an entirely different vibe on New Year's Eve as thousands come here to party. The entry fee to this place differs depending on the day of the week.
Timings - Not fixed
Location - Hilltop - Vagator, Anjuna, Bardez, North Goa

12. UV Bar
Located in Anjuna, this bar is known for the psychedelic beats that one can groove to until the early hours of the morning. With access to the beach and interiors that have exuberant UV lights and paints, entry charges may range anywhere between 500 to 1000 rupees depending on the season.
Timings: open 24 hours
Location: Anjuna Beach, Goa
Cost for Two: INR 1,500 (with alcohol)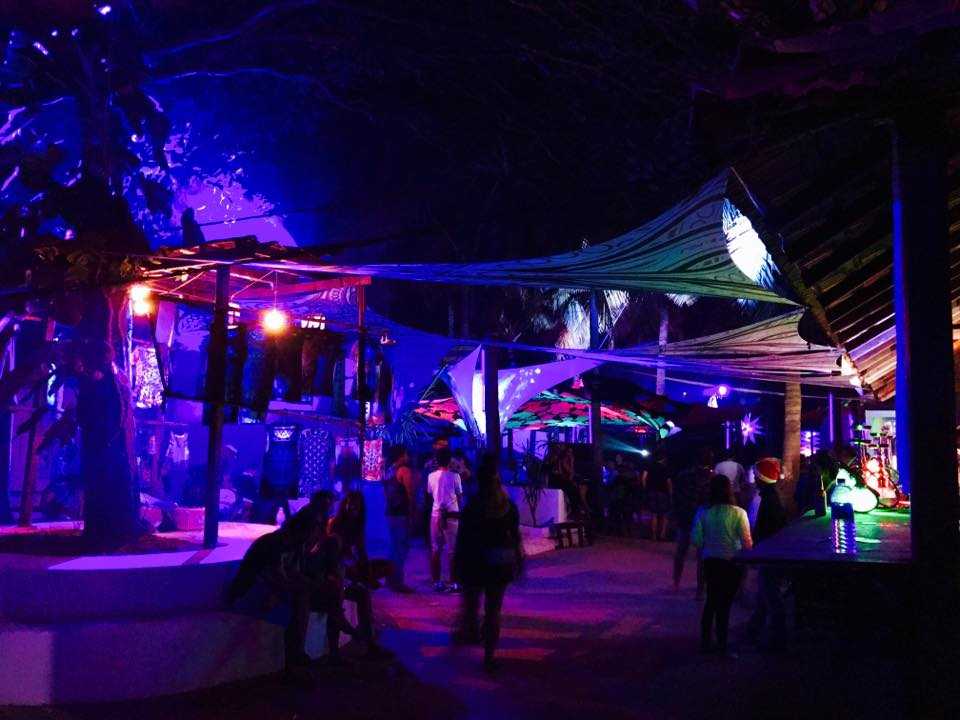 Located in the bustling Tito's lane in Baga, Cape Town Cafe checks all the boxes- great ambiance, delicious food, and attracting a good crowd. With music tracks compiled by the famous DJ Andrea Bertolini, one becomes a prisoner to the good vibes! A wide variety of culinary options cater to the needs of your palate.
Timings: 6 PM - 4 AM
Location: Tito's Lane, Baga, Goa
Cost for Two: INR 1,000 (approx.) with alcohol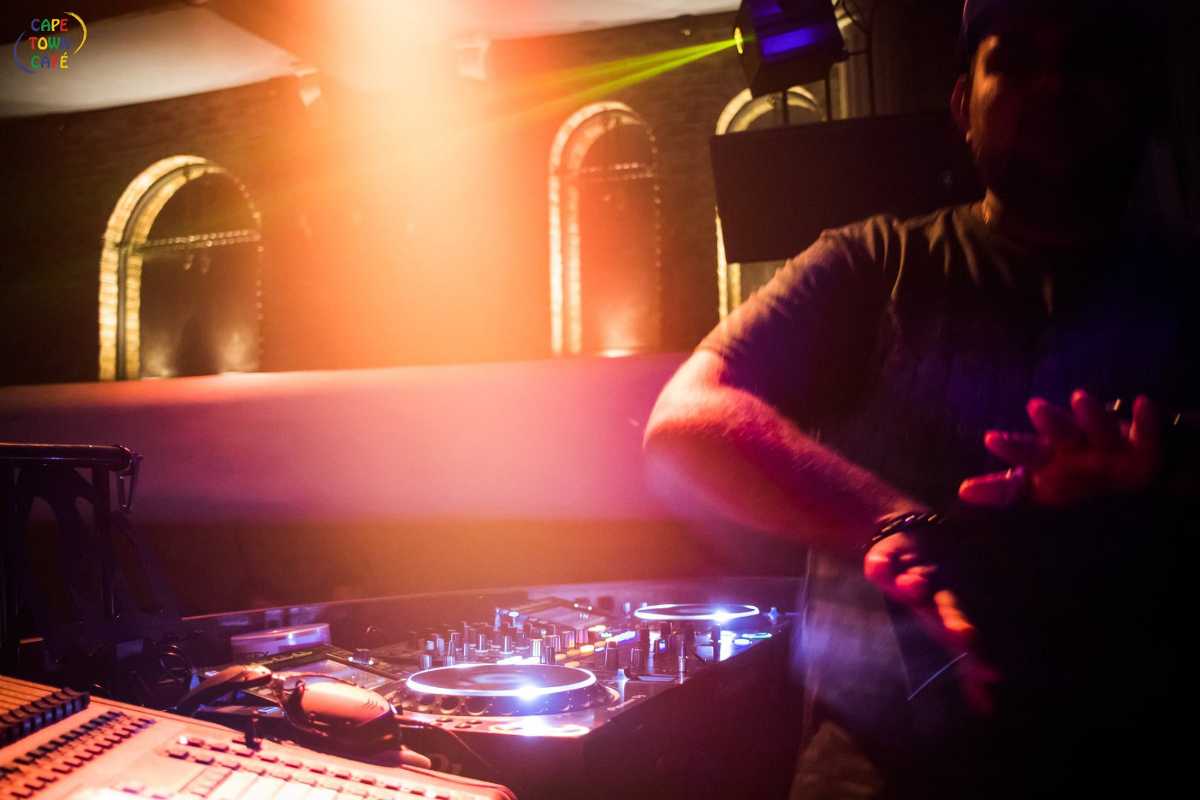 14. Curlies
Located in Anjuna Beach, it is one of the most trendy and popular shacks in Goa. They are well known for their fresh seafood like their crispy prawn tempura, red snapper, and pomfret fry. Curlies is a lovely sea-facing bar where you can drink and eat to your heart's delight without worrying too much about the price.
Timings: 8:30am-3am
Location: Anjuna Beach
Cost: INR 1500 for two

15. Monkey Valley
Strobe lights, psytrance music, and an energetic crowd make 'Monkey Valley' one of the top spots in Goa. Very popular amongst foreigners as well, this club brings in DJs from all over the world. The parties here go on till the wee hours of the night
Location: Chapora, Goa 403519
Cost: INR 1000 for two

16. Bubble Brunch Club
If you're looking for a nice and wholesome meal then 'Bubble Brunch Club' is the place to be. There are parties that are hosted here every weekend that play a whole range of electronic music that include Techno, House Progressive/Minimal, Breaks, and Drum and Bass.
Timings: 11am-12am
Location: Chapora Market Road Vagator, Dmello Vaddo, Anjuna, Goa 403509
Cost: INR 1000-2000

17. Cocktails & Dreams
Cocktails & Dreams is one of the most happening clubs in Tito's Lane. Their delicious cocktails and lip-smacking food range from Goan, Chinese and continental. The bullfrog cocktail is their signature cocktail and there are a variety of shisha flavors to choose from. A live DJ is always there to keep the groove going.
Timings: 7pm-3:30am
Location: Calangute, Titos Lane, Baga, Goa 403516
Cost: INR 800 for two people (approx)

18. Marbela Beach Restaurant
This club is located bang in the middle of the beach and has a beautiful decor to it which adds to the great ambiance. Their delectable pizzas, garlic naan, and butter chicken are a must-try. Their elegant VIP cabanas and hammocks make it the best place to relax on the beach.
Timings: 7am-11pm
Location: 782, Gawdewada, Morjim-Ashvem Road, Ashwem, Goa
Cost: INR 1200 for two people (approx.)

19. Ash
This laidback club hosts some great bands and DJs that play here every week. This nightclub is very popular amongst foreigners and always pulls in a large crowd. If you're looking for a fun night with live music then 'Ash' is the place to be.
Location: Arambol, Goa 403524

So the next time you visit this coastal state and want to witness its wild and vibrant nightlife, these are the clubs in Goa that will offer you a night to remember.