With the year coming to an end, everyone is getting ready to bid adieu to the last year and bring in the New Year with a bang. As always, this is the time to decide what your plans are – whether to stay in town or go to a new city to party. Goa, being the Vegas of India is the hottest party destination any time of the year and even more so during the New Year.
Here are some things you can look forward to if you want to go to Goa this year! The best time to be in
Goa
is during Christmas and New Year for an experience like never before. New Year Parties in Goa are everywhere. There is singing, dancing, eating, partying and so much more. The whole of Goa is lit up as New year approaches, all the churches, the beaches looking beautiful as ever. During the New Year, the day can be over, the sun can be set but the party never ends.
Since the major music festivals such as Sunburn in Goa take place just before the new year, it's a great option to extend the Christmas holiday and bring in new years eve.
Some options to enjoy New Year in Goa:
1. Party All Night Long In Goa On New Year's Eve
Goa is the most happening place throughout the year but on New year it's something special. The beautiful sky, the cool and calm ocean along with the palm trees give
Goa
a perfect advantage to host night parties which sees a lot of people who love partying all night long. Be it partying in the happening beach of Morjim or getting tipsy to the music and beats under the night sky and watch the astounding sunrise at club Cabana, you cannot deny the fact that all you party lovers out there long to experience a party in Goa! Trust me! It's the best time of the year to fulfill your wish.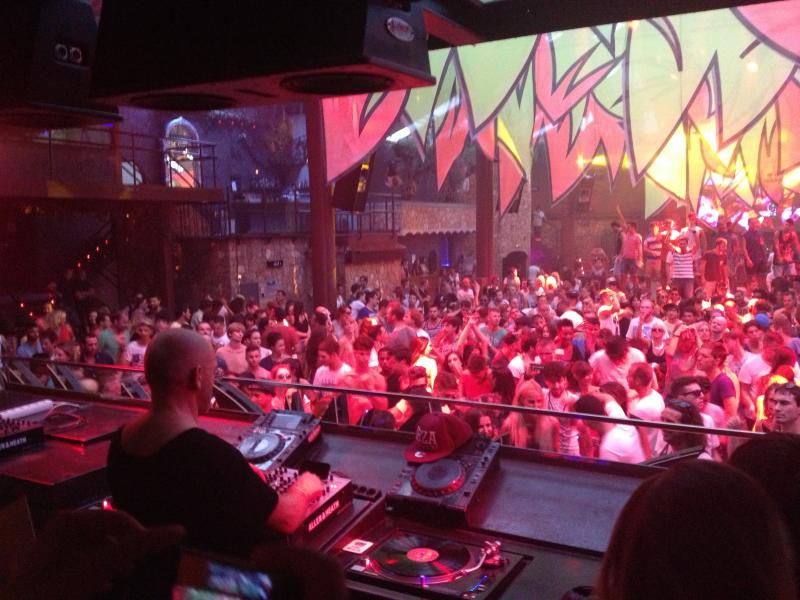 Where to Attend New Year Party in Goa 2020
| | | |
| --- | --- | --- |
| What | Where | When |
| New Year Eve - 2020 Party Goa | Ripples Multi-Cuisine Restaurant By Club Mahindra | 31 Dec 2019, 8 pm – 1 Jan 2020, 1 am |
| VKP Presents Sunkissed 2020 - NYE Beach Party | La Cabana Beach & Spa | Tue, 31 Dec, 5:30 am |
| Hilltop Goa New Years Eve 2019 - 2020 | Hill Top Goa | Tue, 31 Dec, 5:30 am |
| Full Moon Festival - New Year's Eve 2020 | SinQ Night Club | Tue, 31 Dec, 5:30 am |
| Full Moon Festival New Years Eve 2020 | Khalchawada, Arambol | 31 Dec 2019, 6:00 pm – 1 Jan 2020, 3:30 am |
| New Year Eve 2020 @ Bollywood discotheque | The Bollywood Club - by Tito's | Tue, 31 Dec, 6 pm |
| 2020 New Year @Hammerzz | Hammerzz Nightclub | Tue, 31 Dec, 5:30 am |
| Bollywood NYE Countdown 2020 | Planet Hollywood Beach Resort | Tue, 31 Dec, 5:30 am |
2. Best Sea Food Ever Only In Goa
Trust me when I say there ain't no place that will serve you the sea food as they do in Goa. I mean I love my mom's cooking but nothing can beat the fish curry rice of the hotels and small
shacks of Goa
. It is unbelievably delicious. Do you love sea food? Then this is the place you need to be in. The mouthwatering prawns, sear fish, sardines etc etc I could go on and on.. I am telling you from personal experience you need to go to Goa if you're a food lover. What are you waiting for?
3. Fireworks - To Just Sit Back And Welcome The New Year
There's no other state in India that celebrates Christmas and New Year like Goa does. The happy and jolly Goans never leave a celebration and that too New Year? There are fireworks seen throughout the night and it's almost deafening. But such beautiful fireworks will leave your jaws open in awe. It's all seen in a line, as the fireworks of one street ends the same begins on another and this goes on throughout the night. So if you want to sleep well that's going to be a little hard unless you are a heavy sleeper.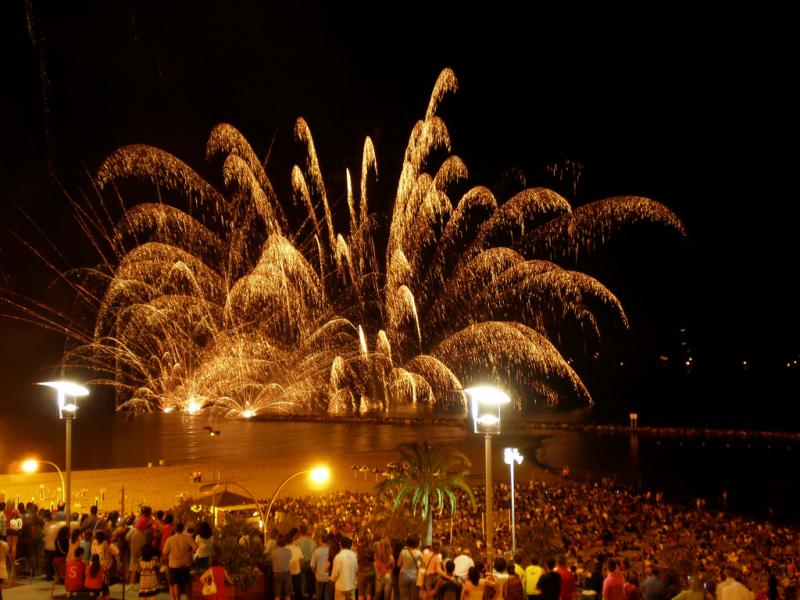 4. Lanterns Let Out Into The Sky
Lanterns are a favorite whether you are an adult or a kid. New year is the time when the already beautiful night sky is made breathtaking by letting out the lit lanterns with wishes of a wonderful and successful year for all. I remember standing under it all and watching the whole sky flaming, giving out a light and view that has never left my mind. One thing I forgot to mention it's called a lantern of hope!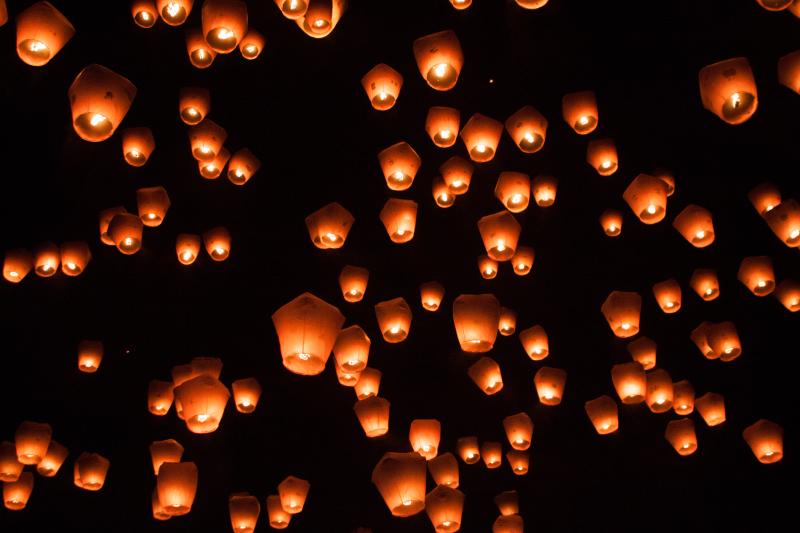 5. The Beaches Come To Life
The
beaches of Goa
! Everyone around the world wants to visit the crowded as well as the quiet beaches of Goa to just relax. But imagine those same beaches that you long yearn to visit coming to life with people moving everywhere, the ships all lit up with serial lights, music and beats filling the air while all living beings shout up to the sky expressing their enjoyment and love for Goa and its most wanted beaches!!!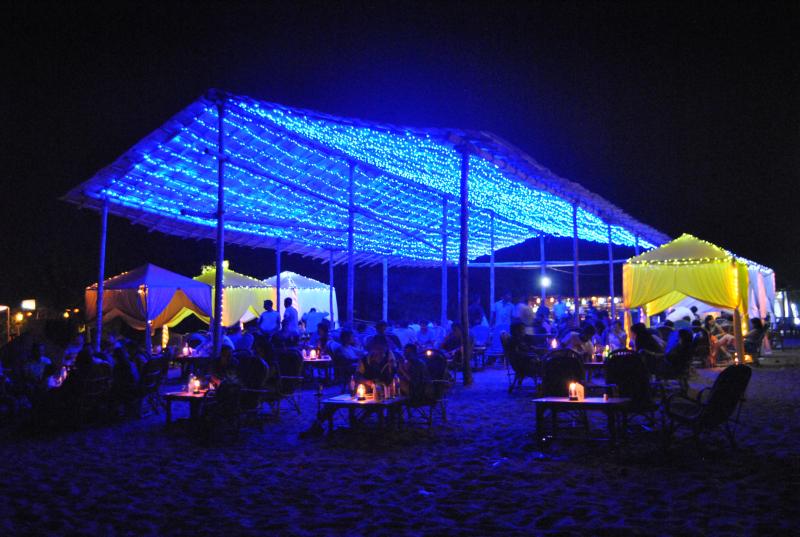 6. Bonfire And Barbeque
Who doesn't love a bonfire and barbecue? But imagine the same bonfire, the same people but only your on a beach under the beautiful night sky with the sound of the shushing waves. If a low key-celebration is what you like in the chaos of the city, then a barbeque at a beach is perfect. On beaches like Calangute, Dona Paula, Palolem, Baga, you'll, sure enough, find some quiet spots to have a nice bonfire and barbeque. Many locals opt for this when the city gets flooded with tourists at the clubs and popular spots. There are also proper parties that happen at the same beaches so if you just don't want to go to a club but want to party in the warm, salty breeze under the stars, then the beach is your best bet! Goa's atmosphere is perfect for a bonfire and most importantly a joyous and enjoyable one. Cooking that steak, the ham, sausages while all your friends are singing and spreading positive energy all around them.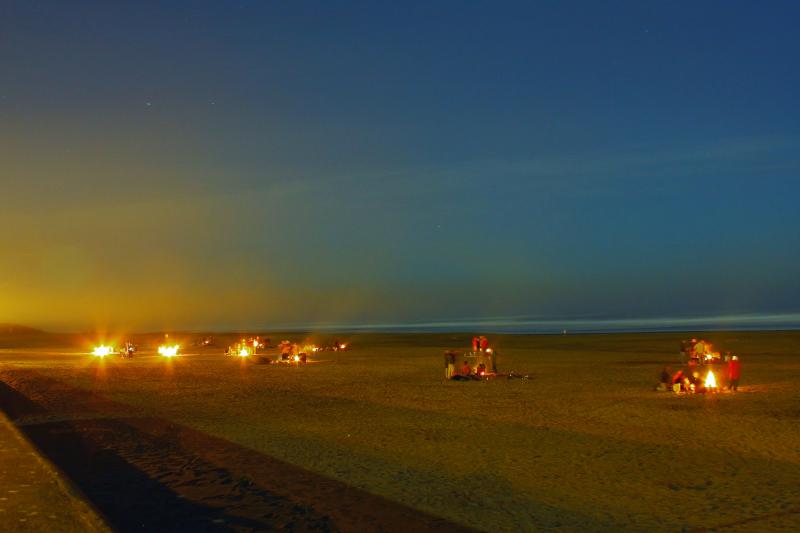 7. Singing And Dancing
Whether it's a quiet bonfire and Barbeque night by the beach or an EDM night all the people there sing and dance throughout the night. If you have a singer friend and a friend who plays an instrument a bonfire would be an awesome experience but if you are into loud music that makes you sweat then sunburn is for you.. Either way you will find yourself moving your body to the music.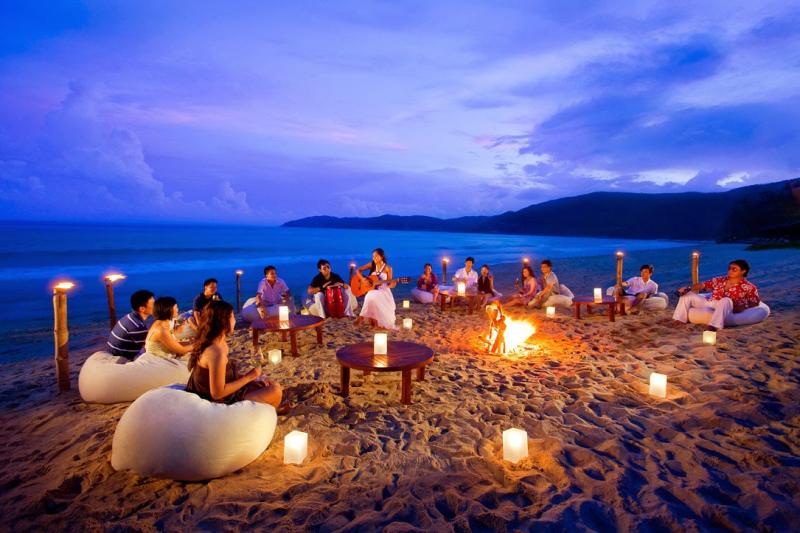 8. Hilltop - Ultimate Place For New Year's Party In Goa
An iconic destination in Goa for all trance lovers, it has some of the best New Years Eve parties in town. With DJ's spinning tunes every weekend, this place is no dampener especially when the year ends. Artists coming in from around the world for this 24 hour party will make it be quite a treat especially for those visiting Goa for the first time.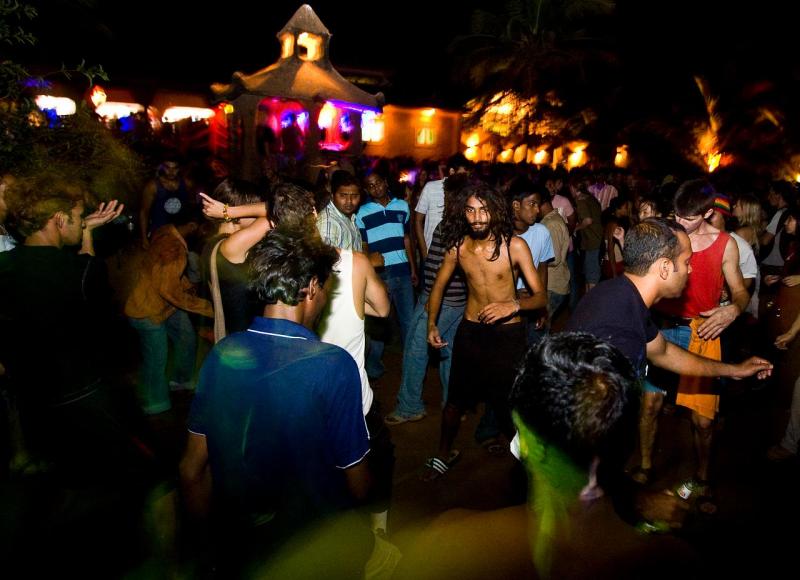 The Vegas of India can't be complete without some casinos. If gambling is what you like and are not yet over the Diwali gambling then bring in the New Year at one of the many casinos in Goa. With many of them being off-shore and on-shore, you can take your pick. Plus, they'll have a party going on themselves, so it's a win-win.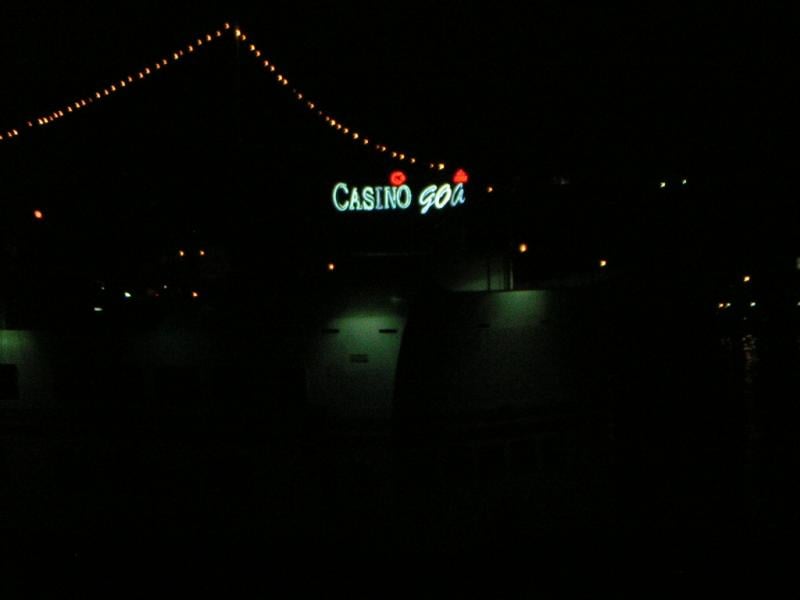 10. Try Some Adventure For The New Year's Evening
If you're feeling adventurous, there are places nearby that you can hop, skip and jump to Vengurla, Shivigiri, Gokarna which are other beaches in Maharashtra and Karnataka you can visit. Most of them being unexplored, make for a memorable trip. Plus, being less crowded, you'll have a rocking new year with the locals there!
11. 5 Star Hotels - If You Want A Fancy Evening For The New Year's Party
If you feel particularly fancy, then hotels like The Lalit, Marriot, Hyatt all have special lunches and dinners on New Year's eve and then the party continues into the night at the hotels, at their own nightclubs. Only select crowd comes here so if you're scared of crowded places but still want to party like an animal, then this is where you head to for the night!