The smallest state of India,
Goa
harbours some of the most exciting nightlife options in the country. The after sunset Goa livens up with dizzy neon lights, great music, delectable food that makes for the perfect ambience you'd wish for. While nightlife in Goa undoubtedly beats that of the other states of the country, that's not all of what Goa's nightlife entails. Goa is a perfect infusion of varieties, and it quite literally has something for everyone to do at night. So be it crazy partying with people from different continents, playing your luck at the casinos or having a beach-side bonfire-barbeque night, Goa has everything that you can think of under nightlife. And we have got you covered for all these and more.

Here is a compilation of 'Must do things in Goa at night' or The Goa nightlife essentials!
Night Clubs in Goa
The list of nightclubs in Goa is a long one, and you will always discover a new one on every trip. Beach Discos are also a popular norm in Goa at night. With so many sprawling landscapes of beaches here, it's impossible to find a beach devoid of music and dance in some part of it at night. A wide range of music with matching varieties of cocktails and alcohol with different cuisines will leave you spoilt for choices.

Here are some of the best nightclubs in Goa: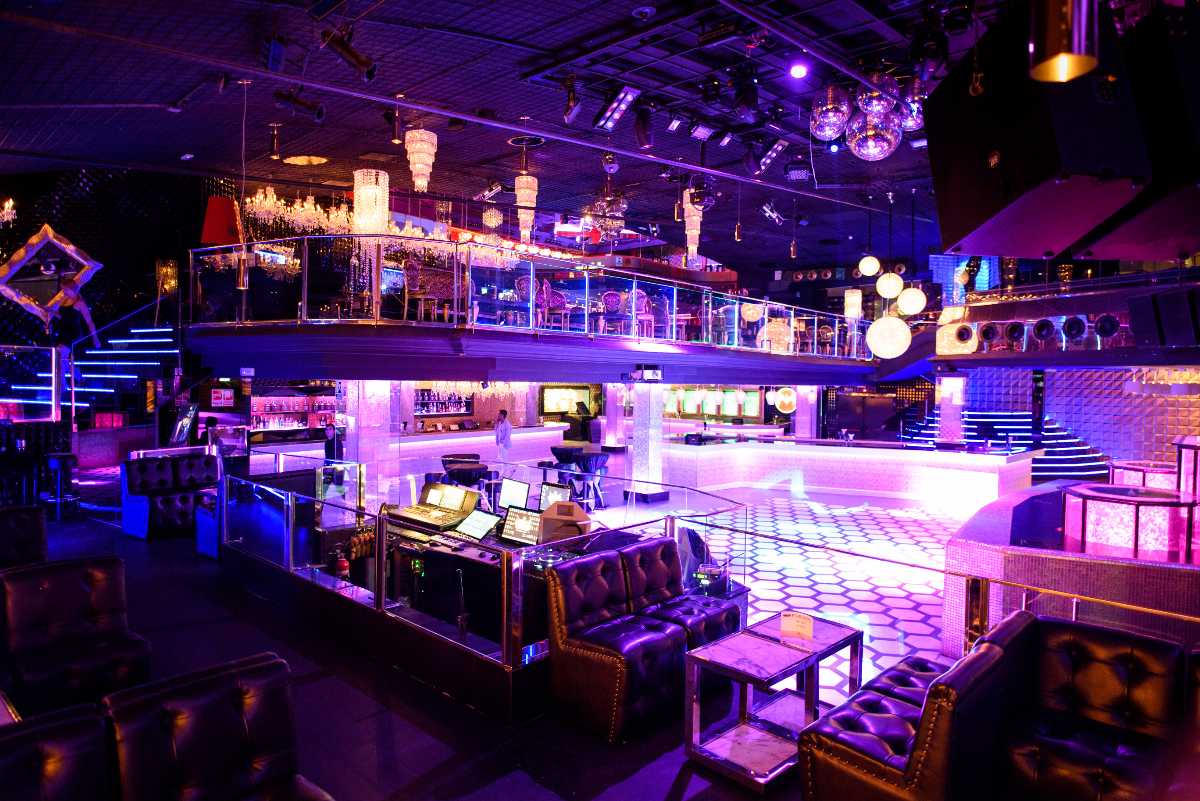 Tito's is one of the most popular clubs of Goa and one of the oldest. Situated in North Goa, in the
Baga Beach
area, Tito's is a lane which consists of a variety of clubs and restaurants. The Club is known for its vast dance floor which seems to be straight out of a movie and an open-air restaurant which gives access to Baga Beach. It serves some unique cocktails and also good food which is a little expensive compared to other places in Goa. The club also has an exclusive private area on the second floor with a view of the entire dance floor.
Tito's hosts various theme based nights like Bollywood Vintage Night, Ladies Night and Karaoke Night. It is one the most sought-after party destination, therefore, it usually remains crowded. Stag entry to this club will cost you around INR 2000 while couple entry is cheaper, INR 1500. Although the price varies depending on the night you visit. The entry for ladies like in many other clubs is free. It also follows a strict dress code for men which is casual formals.
Timings
- 9 PM to 3 AM
Location
- Tito's Lane, Saunta Vaddo Baga, Calangute, Bardez
Cost for two
- INR 1500 approx.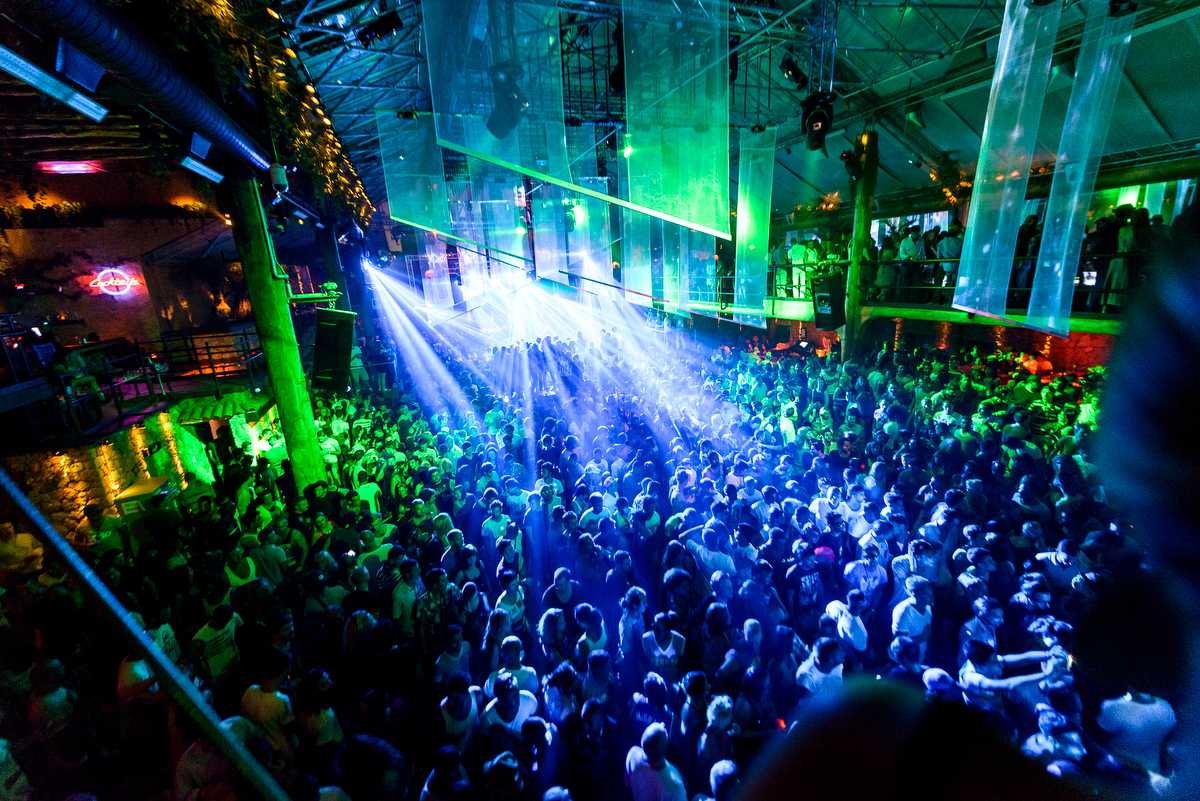 Club Cubana is one of the most happening nightclubs. It is located on top of Arpora Hill and offers a spectacular view. It is much preferred by people for its neon-lit and multi-level dance floors and the open-air bar. It even has an outdoor area with a big pool in the centre and a reserved area for only ladies. Plush, spacious property, great music and a poolside party, supplied with unlimited drinks. A hit among international and Indian tourists, the club is known to host a relatively refined crowd. It never feels crowded here, and clean, good fun is always guaranteed, with fire shows thrown in the mix, at times. Plenty reasons to smile and chill here!
The cover charge to this club is a little expensive but it includes unlimited drinks. It is a perfect place to visit with your friends, drink up and shake leg to a wide variety of music.
Timings
- 9:30 pm to 4 am
Location
- 82, Sim Waddo, Arpora Hill, Anjuna
Cost for two
- 2,500 approx.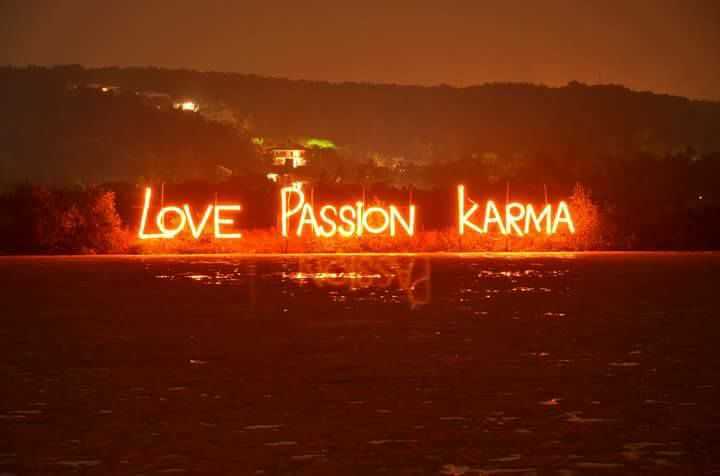 LPK is a waterfront nightclub which is located in an exotic location, right next to the Nerul river. It is hard to miss as it has a big neon sign 'Love, Passion, Karma' over the water. Here, you can dance to some Bollywood music or latest commercial hits on its indoor dance floor or take a quiet walk along the waterfront. The place offers some amazing cocktails and shooters. As every other club, entry is through paying a cover charge but the entry for women is free.
Timings
- 9:30 pm to 3:30 am
Location
- Panjim Road, Opposite Bank of India, Nerul, North Goa
Cost for two
- INR 1500 approx.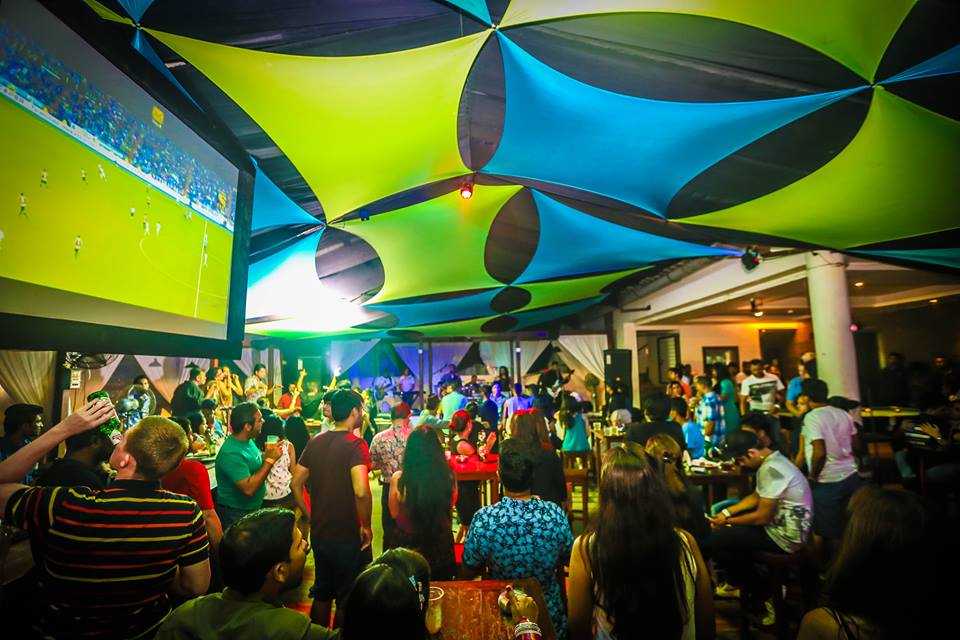 SinQ is a newly opened bar which has a poolside lounge and nightclub. It is located near the Taj Holiday Village and hosts some good DJs who play the latest hits. It has a lively nightlife and all surround sound system that makes you get up and hit the dance floor.

You can also dance and sip on your drink outside in your cabanas, next to the pool. It has a hospitable staff along with a fully stocked bar and a poolside deck which offers delicious Goan delicacies.

Timings - 9 PM to 2 AM
Location - Opposite Taj Holiday Village, Aguada Road, Candolim
Cost for two - INR 1800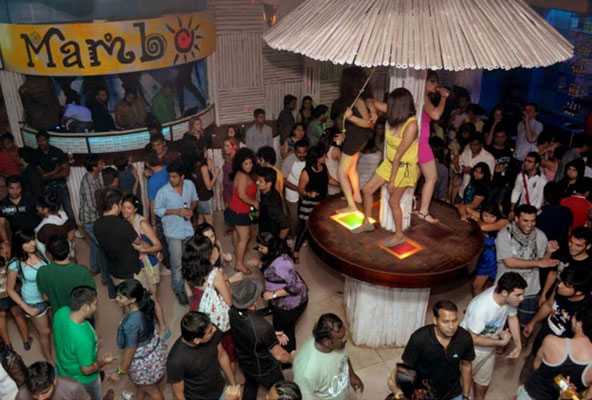 Cafe Mambos is owned by the Tito's Group of Companies. It is located on the Tito's Lane and hosts a variety of Indian as well as International DJs. It is visited by people mainly for its music and the variety of theme nights.
The Cafe has an open-air lounge and a decent sized dance floor. The cover charge varies between INR 2000 to 3000 depending on the day of the week.
Timings
- 8 PM to 3:30 AM
Location
- Tito's Lane, Baga Beach, Goa
Cost for two
- INR 1500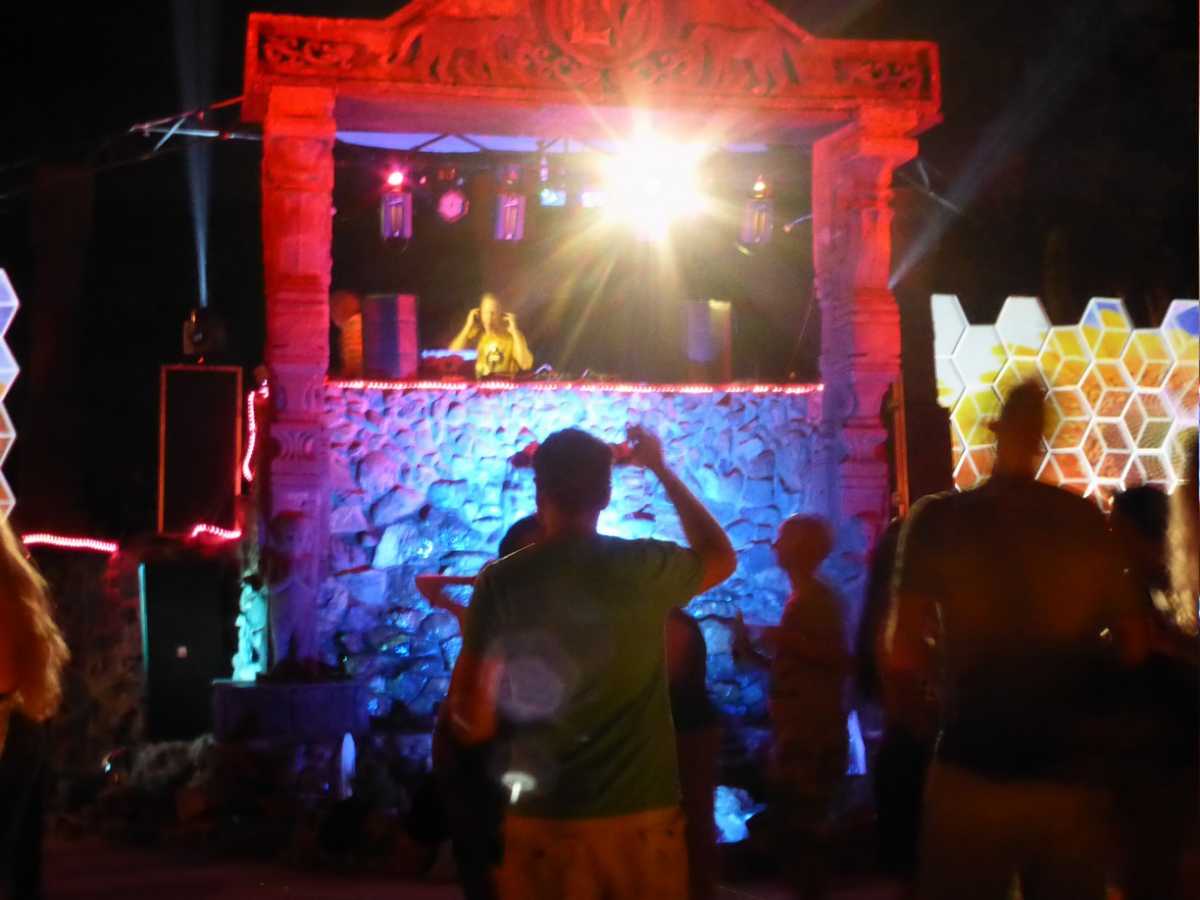 Leopard Valley is located in
South Goa
in a valley between Angoda and Palolem. It is a fairly new club that has become one of the most sought after due to its music along with 3D laser light shows, LEDs, making it a visual treat as well. It is also a little isolated but is well connected by road.
It is an open-air outdoor nightclub situated away from the crowded clubs of North Goa where even International DJs have played. The cover charge is INR 600.
Timings
- 9 PM to 3 AM
Location
- Agonda road, Palolem, Canacona
Cost for two
- Not available
7. Kamaki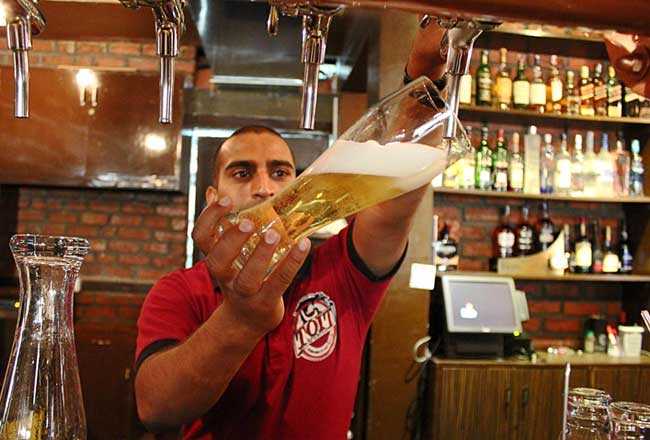 Kamaki is a very popular nightclub located in Tito's Lane. It is perfect for a crazy all nighter which doesn't cost a lot. People are lured to this place by its excellent house music and also live musicians who play retro music. It also has a big screen which hosts game nights like EPL, Cricket, and Formula One. The cover charge for this place is around INR 550.
Timings
- 6 PM to 4 AM
Location
- Tito's Lane, Saunta Vaddo, Goa
Cost for two
- INR 800
8. UV Bar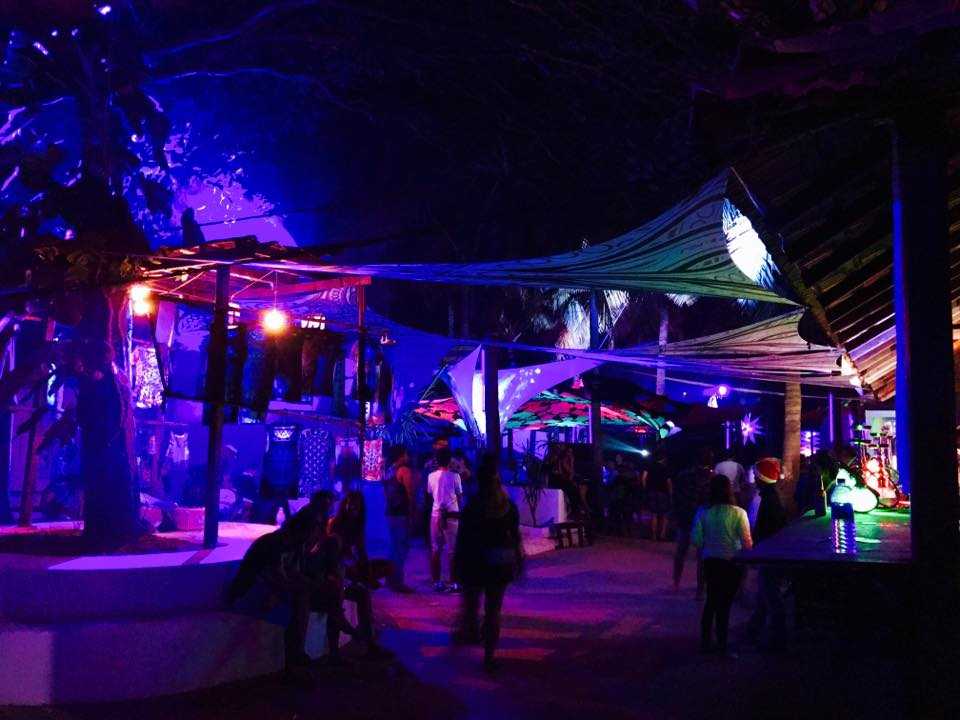 Located in Anjuna, this bar is known for the psychedelic beats that one can groove to. With access to the beach and interiors that have exuberant UV lights and paints, entry charges may range anywhere between 500 to 1000 rupees depending on the season.
Timings
- 10 AM to 11:30 PM
Location
-
Anjuna Beach
, Goa
Cost for Two
- INR 1,500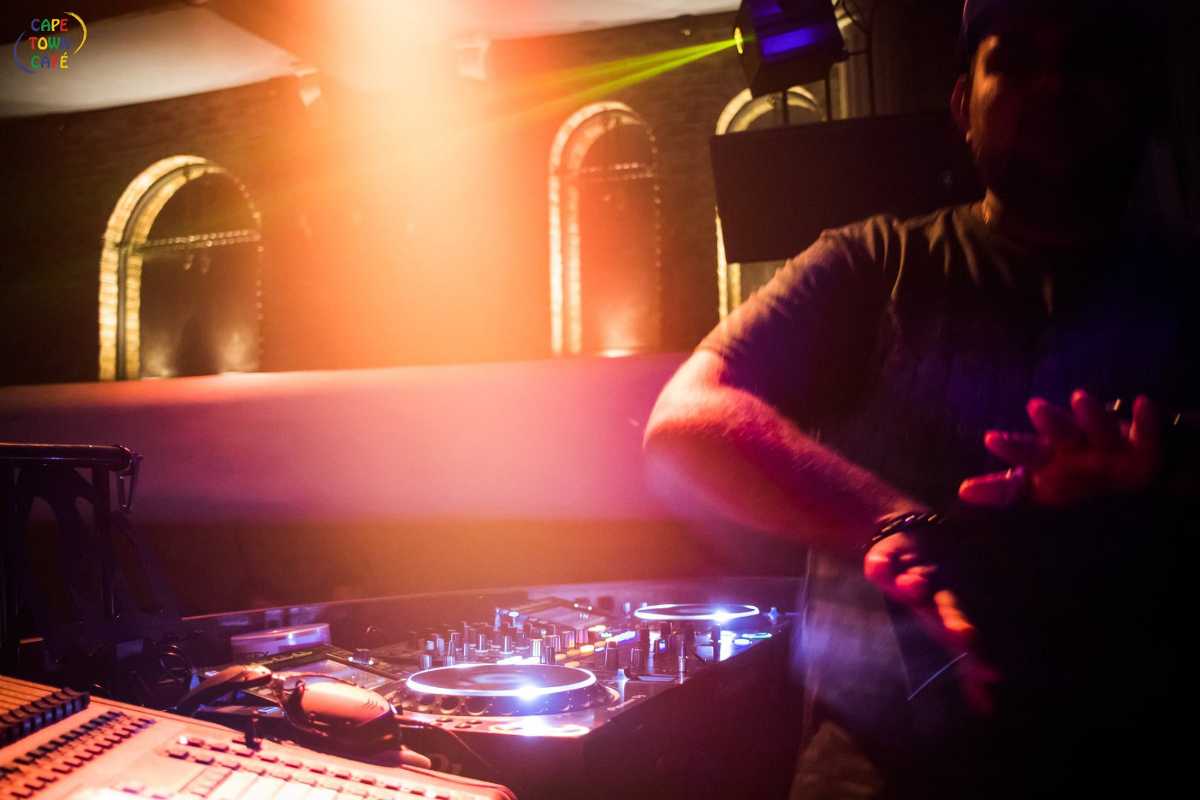 Located in the bustling Tito's lane in Baga, Cape Town Cafe checks all the boxes- great ambience, delicious food and attracting a good crowd. With music tracks compiled by the famous DJ Andrea Bertolini, one becomes a prisoner to the good vibes! A wide variety of culinary options cater to the needs of your palate.
If you happen to be in the vicinity of this nightclub and have no plans, drop in and indulge in a memorable experience.
Timings
- 7 PM to 4 AM
Location
- Tito's Lane, Baga, Goa
Cost for Two
- INR 1,000 (approx.)
Bars and Pubs in Goa
You can practically get a drink anywhere in Goa, till late night, thanks to its liberal laws and lower taxes pertaining to alcohol. Most of the beach shacks have their bars while some places exclusively serve alcohol. Also, the best thing about Goa is that there are plenty of drinking options for everyone and people with all kinds of budget. From small-scale bars to the posh holiday resort pubs, Goa has it all. But the former is the one which is more popular among the tourists, owing to their cheap alcohol, lively and happening ambience and the chilled out, casual atmosphere.
Here are some of the popular bars and pubs in Goa
-
10. Shore Bar, Anjuna

One of the most loved and well-known bars in Goa, the Shore bar has entertained thirsty travellers from all around the world. Situated right at the beachline, here you get a fantastic view of the sea as you sip on your drinks and gorge on some of the best cuisine Goa has to offer. What's more, they provide comfortable beds on the beach where you can enjoy your drinks and food and watch the sun go down as the war sea breeze caresses your skin.
Address
- at Anjuna Beach, Anjuna
Timings
- 9 AM to 11 PM
11. Zanzibar, Baga Beach
If you are after the best experience at a pub post-sundown, then look no further than Zanzibar. Offering some of the best mocktails and cocktails within a large variety of other drinks, you get to go on a tasting (or sipping) spree for the right price! Backed by some of the best staff who make sure customer service is never unsatisfactory, this bar cum shack is one of the best places to unwind after a long day.
Address
- Titos Ln, Baga Beach, Saunta Vaddo, Baga
Timings
- 10 AM to 2 AM
12. Ace's Pub, Panaji
With its characteristic blue lights inside and cosy seating, the pub holds a revered place in the hearts of its loyalists for its affordability. Well, of course, the affordability comes at the cost of a not-so-chic ambience, but if cheap drinks are all you care for, the place will not disappoint you.
Address
- Ground Floor, Crystal Building, Opposite Junta House, Panaji
Timings
- 12 PM to 3.30 PM, 6.30 PM to 12 AM
13. SinQ Brew, Candolim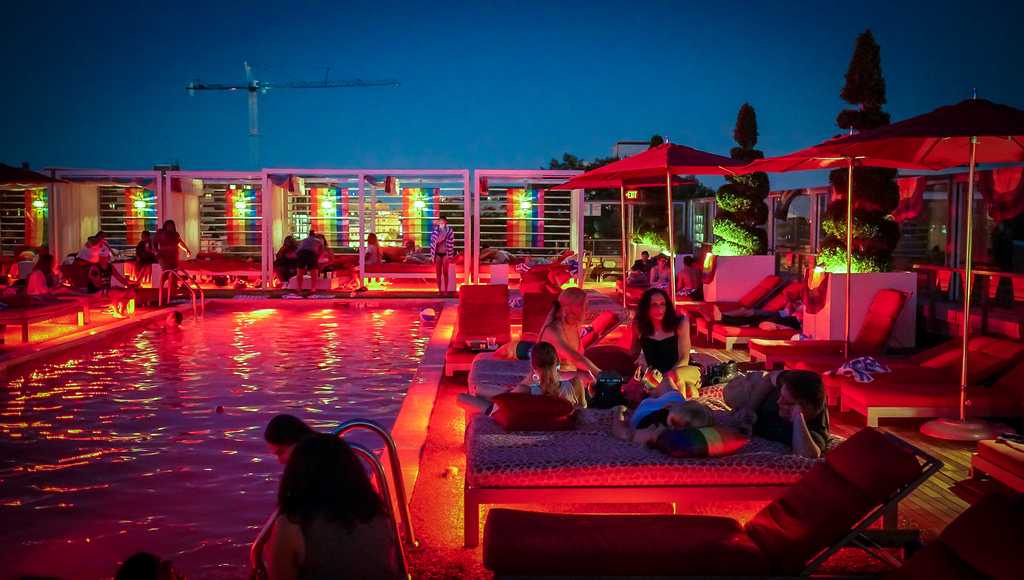 Affordable in-house brews are the highlight at this uber-chic, sprawling vista for a budget-traveller because all else will toss your budget out of control. One will find this trendy joint to be packed on most days. If sitting by a pool, soaking in a lovely ambience with unmatched music and electric vibe, is your calling, head here, but keep yourself limited to the small section of the menu that's truly economical.
Address
- SinQ Beach Club, Opposite Taj Village, Candolim
Timings
- 11.30 AM to 10 PM
Beach Shacks in Goa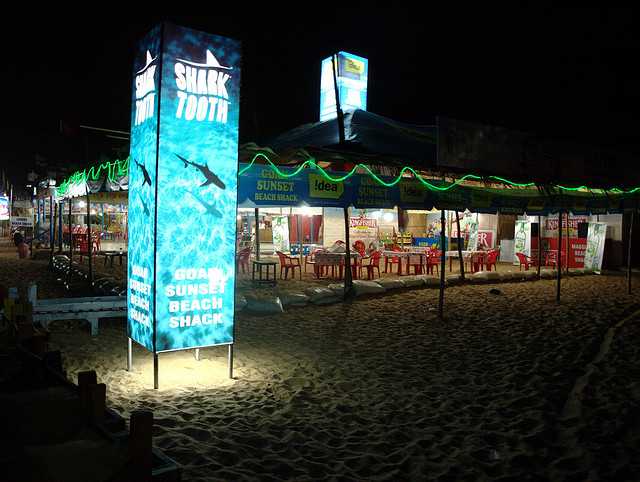 One of the things you'll find everywhere in Goa is the beach shacks. At least, most of the beaches have beach shacks in the peak season of Goa, i.e. October to March. While they are open from the morning, it's after the nightfall when these shacks liven up with bright lights, music and cocktails. The nightlife in Goa on the beaches is thankfully lively because of these shacks. The beach shacks at night are for everyone, the couples, families, group of friends or even if you are solo.
Here are some favourite beach shacks among locals and tourists to head for after the last swim
-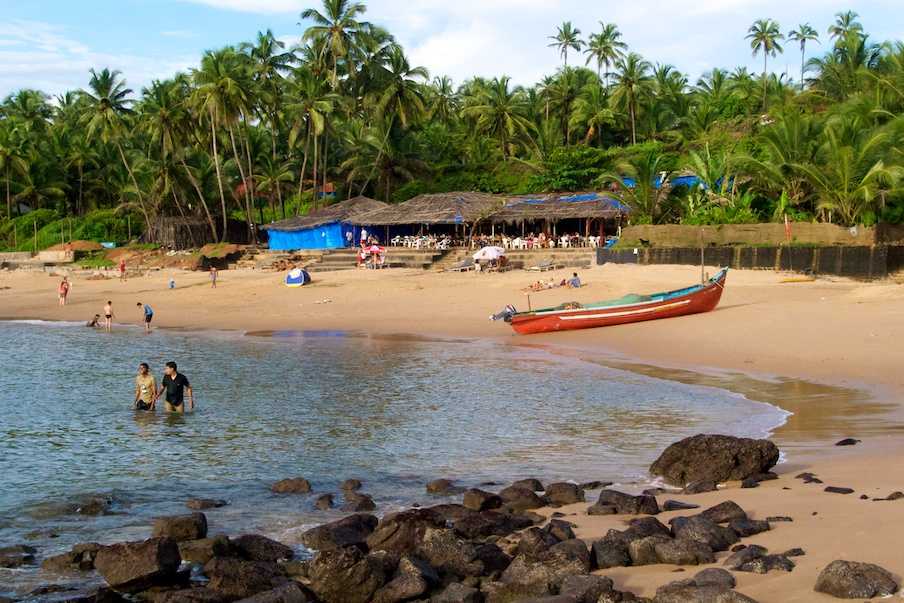 Curlies shack at Anjuna beach is a place to laze around during the day, watch the gorgeous sunset in the evening, and then it morphs into a breezy, lively party vista. Grab a bottle of your favourite drink and sway until the wee hours of the morning.
Location
- Near Flea Market, Monteiro Vaddo, Anjuna
Timings
- 8.30 AM to 4 AM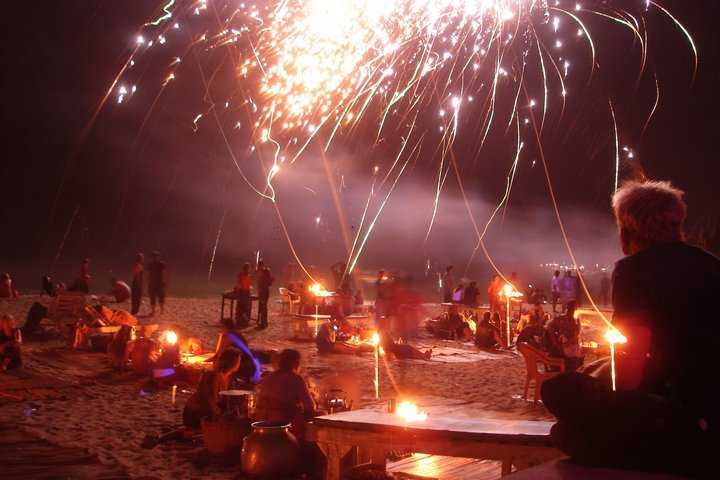 Shiva Valley is considered to be the haven of trance. It is a usual shack on every other day of the week but transforms into trippy place every Tuesday night. It has a hypnotic vibe and has held parties that go on till 4 to 5 in the morning. It has one of the best music scenes of Goa. Located on the Anjuna Beach, Shiva Valley is a big shack which receives a decent crowd. You can sit on the beach and spend hours here simple watching the waves and sipping a drink. It isn't like your typical club. It is a must visit for music lovers.
Timings
- Monday - Sunday, 9 AM to 11 PM
Location
- Anjuna Beach, Goa
Cost for two
- INR 1000
16. Hilltop


Hilltop is one of the oldest party destinations in Goa. It has an amazing old-school vibe where you can choose to either dance to the trance music or sit and just enjoy the vibe. The Hilltop isn't a club in the conventional sense but it is the place to party. It is an open-air enclosure with bright and colourful decor.
Most happening are the Sundays when the party starts at 5 pm and lasts until 10 pm. It has even hosted some international DJs. Hilltop has an entirely different vibe on New Year's Eve as thousands come here to party. The entry fee to this place differs depending on the day of the week.
Timings
- Not fixed
Location
- Hilltop - Vagator, Anjuna, Bardez, North Goa
Cost for two
- Not fixed
17. Palms And Sands, Candolim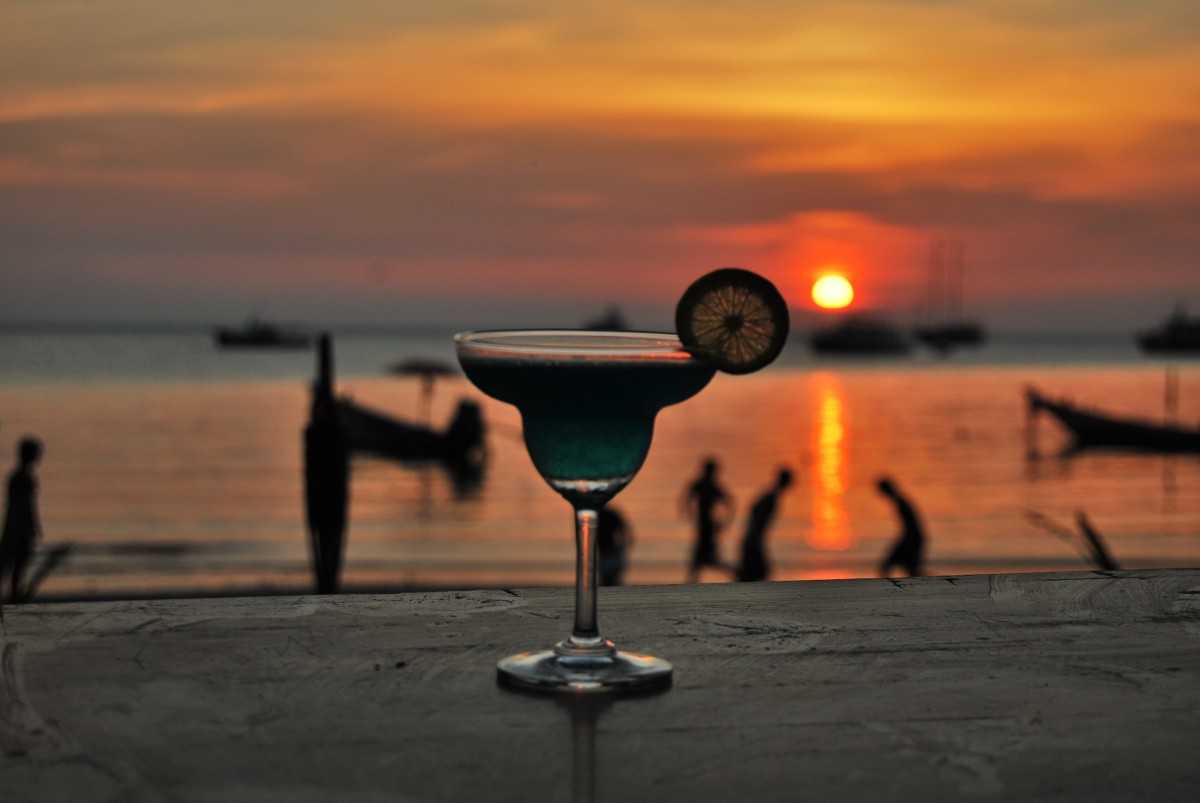 One of the oldest shacks with a bustling business and a string of loyalists acquired over many years, Palms And Sands is known for its delicious food served at affordable prices. While the menu might be reasonably priced, we hear that each bite of their fresh food will leave you wanting for more, so don't blame us if you rake up a big bill for your big appetite!
Address
- Near Marquis Beach Resort, Bardez, Candolim
Timings
- 9 AM to 12.30 AM
For more information on beach shacks, check out our blog on
Beach Shacks in Goa
.
Party Cruises in Goa
Looking to have some fun while cruising in the ocean? Party cruises are something which no tourist in Goa should never miss. It's one of the most enjoyable things one can do while in Goa. The feel of being on a cruise, dancing to the electrifying music, having great food and drinks, or just simply breathing in the fresh ocean air while sipping at your favourite drink, it's a different experience altogether. There are river as well as ocean party cruises offered, at different times in the day. But the best time for a party cruise would be in the evenings when one can enjoy the sunset as well. There's music often live music, dancing and some delicious food while you cruise along the river.
18. Sundown Cruise/Santa Monica in Goa

One of the most enthralling river cruises in Goa, Santa Monica cruise gives you a chance to sail through the water through a sunset. Departing from Santa Monica Jetty at Panaji, the cruise sails past Promenade, Adil Shah Palace, Aguada Fort, Miramar, Momugao Port, Reis Magos Church, Betim and around. You can also witness dancers performing Goa's folk dances and dance to the tunes of the DJ on deck playing pumping music!
Price per person
- INR 300 (approx)
Departure
- 7:15 PM
Duration
- 1 hour
19. Full Moon Cruise/Special Cruise in Goa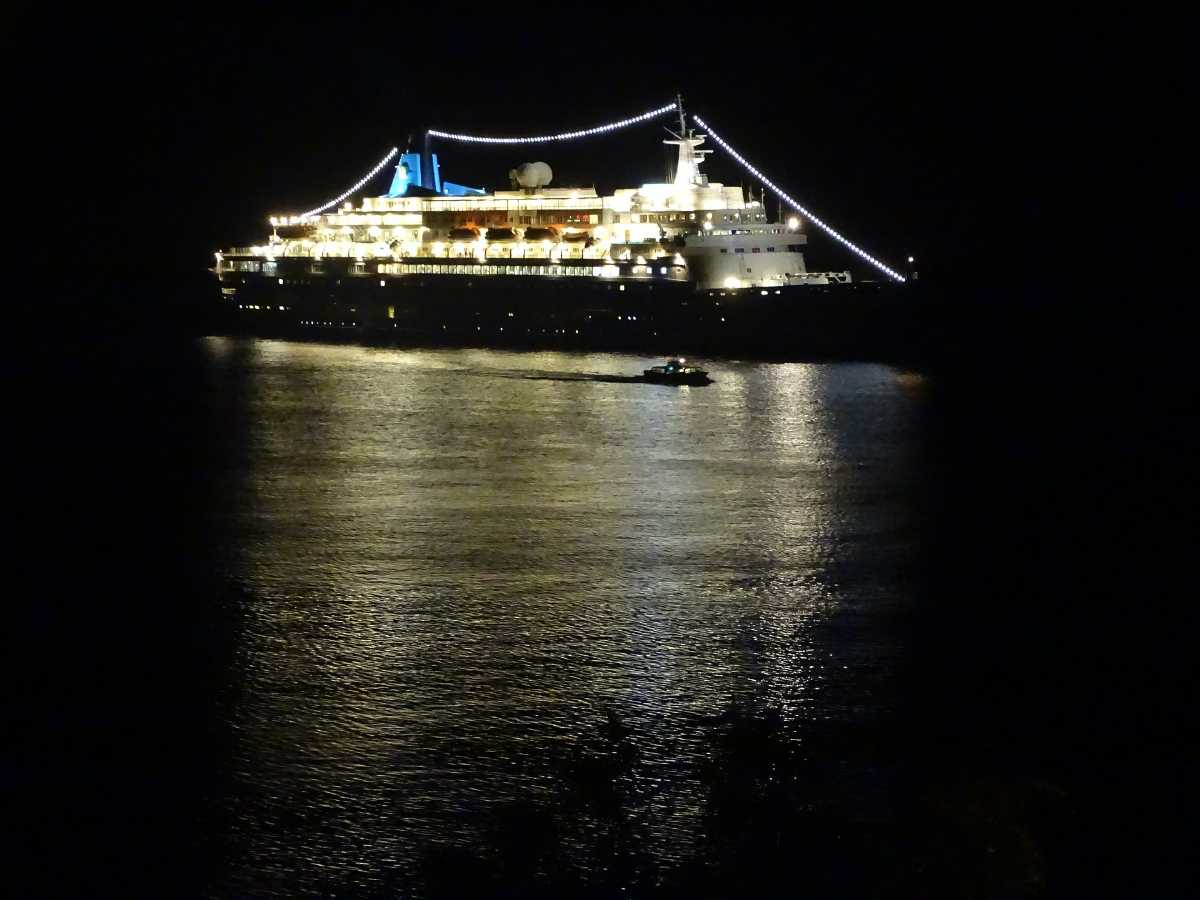 A perfect cruise for couples, the full moon cruise down the river goes on for longer than the others. This cruise takes you for a sail under the soft and romantic moonlight gleaming on the flowing river. It takes place only during the full moon nights leaving the viewers all stunned by the natural beauty of gleaming waters.

Price per person - INR 200
Departure - 8:30 PM
Duration - 2 hours
20. Dinner Cruise in Goa
How about having dinner under the stars as you float over the waters of Goa? The Goa cruise with dinner leaves from Santa Monica Jetty and also has skilled dancers performing Goa's famous folk dances. The live music and DJ make sure you have a jolly good time. The boat takes you to the Adil Shah's Palace, the promenade and then to the Miramar shoreline. Following this, it returns from the coastline of Betem and Vetem to Santa Monica Jetty. The delicious buffet with complimentary beverages is worth a taste.
Price per person
- INR 650 (Adult, dinner included), INR 350 (children between 5-12 yrs, dinner included)
Departure
- 8:30 PM (Wednesday and Saturday)
Duration
- 2 hours
Read more about other cruises in Goa
here
.
Casinos in Goa - All Night Gambling
A thing you must try your hand at while in Goa? Gambling. It's legal, and it's fun as hell! With a large number of casinos, both onshore and offshore, tourists are in for a great time. They can be found in the most upscale hotels and resorts in Goa, as well as on the local beaches.
21. Chances Casino, Dona Paula

Roulette, arcade, poker, blackjack, you name it, they have got it. Say a prayer or call on your beloved devil to help you sail as you make the big gamble at the sprawling, well-equipped casino with live music, located at the exquisite Chances Resort. As they say - Ready, Bet, Go!
Entry
Fee
- INR 750
Address
- Chances Resort, Machado's Cove, Goa, Dona Paula
Timings
- Open till 4 AM
22. Casino Pride

This lavish outlet is most famous for its delicately ornamented interiors and crazy games of Baccarat, Casino War, Roulette, Blackjack, Rummy, 5 Card Poker, Mini Flush, Flush, Andar Bahar and Texas Hold'em Poker along with quite a few electronic slot machines. Multi-cuisine restaurants, bars and barbecues are also running on the side which keep you wanting for more. A special section for kids is also available here, where they can enjoy gaming on latest gadgets and gizmos. Casino Pride is also situated on the waters of the Mandovi River.
Entry Fee
- INR 1,500 and one-time Play Coupon worth INR 1,000 (Monday-Thursday), INR 2,000 and one-time Play Coupon worth Rs 1,000 (Friday-Sunday). Unlimited buffet, and unlimited drinks while playing at the gaming tables.
Address
- Casino Pride is located at River Mandovi, Captain Of Ports Jetty, Panjim, Goa 403001.
Opening & Closing Time
- 24 hours a day, seven days a week.
23. Deltin Royale Casino
Deltin Royale Casino is one of the first choices of all those who visit Goa for a spin of luck. Famous for its 'Las Vegas' experience, this place gives you a slice of the lush life with its gourmet food and exquisite liquor. Favourite games here are poker and Indian Flush with the lodging options of VIP Gaming Suites for guests who wish to spend some time here. The entire ensemble of Deltin Royale is perched on a luxury cruise that floats on the Mandovi River.
Entry Fee
- INR 2,000 rupees per person (Monday to Thursday), INR 3,000 per person (Friday to Sunday). Unlimited food, alcoholic drinks, entertainment, and an allotment of playing chips included.
Address
- Deltin Royale Casino is located at Noah's Ark, RND Jetty, Dayanand Bandodkar Road, Panjim, Goa 403001
Opening & Closing Time
- 24 hours a day, seven days a week.
24. Deltin Jaqk
Coming from the same umbrella organisation as the Deltin Royale Casino, Deltin Jaqk is another exclusive gambling experience aimed at giving the guests the perfect night of gambling fun. A whopping 350 different gaming positions like 3-card Poker, Roulette, and Baccarat Andar-Bahar make it one of the few casinos having such an assortment of variety. Complimentary five-star buffet and an exclusive onboard bar here is an added plus. The Deltin Jaqk too is situated on the Mandovi River inside a luxury cruise boat.
Entry fee
- INR 1500 per person including gaming chips worth INR 500
Address
- Deltin Jaqk is located at Fisheries Dept. Building, Dayanand Bandodkar Road, Fisheries Jetty, Panjim, Goa 403001
Opening & Closing Time
- 24 hours a day, seven days a week.
To know more about gambling in Goa, visit
here
.
Silent Noise Parties - A Goa Nightlife Special
While most of the nightlife in Goa (happening clubs and discotheques) are in North Goa, Goa has something different to offer as
Nightlife in South Goa
, that has been catching up to be a popular trend. Every Saturday night, near Palolem Beach, a party takes place known as the Silent Noise. Here, people mostly foreigners, teens and youngsters gather around, plug into the headphones and listen to different genres of music like trance music, hard rock, pop music, etc. while they groove on the dance floor.
Silent Noise parties are a popular concept abroad and have quickly seeped into the party scene in Goa. Though it's a relatively newer concept. It's being embraced by quite a few clubs in Goa and is a major attraction for the foreigners. And it's especially a great option when there's a sound ban after 10 pm. Places like the Laughing Buddha in Palolem beach are a great place to witness Silent Noise Parties. Dance to your favourite EDM or pop tracks or watch others getting high on booze and music.
25. Silent Noise Club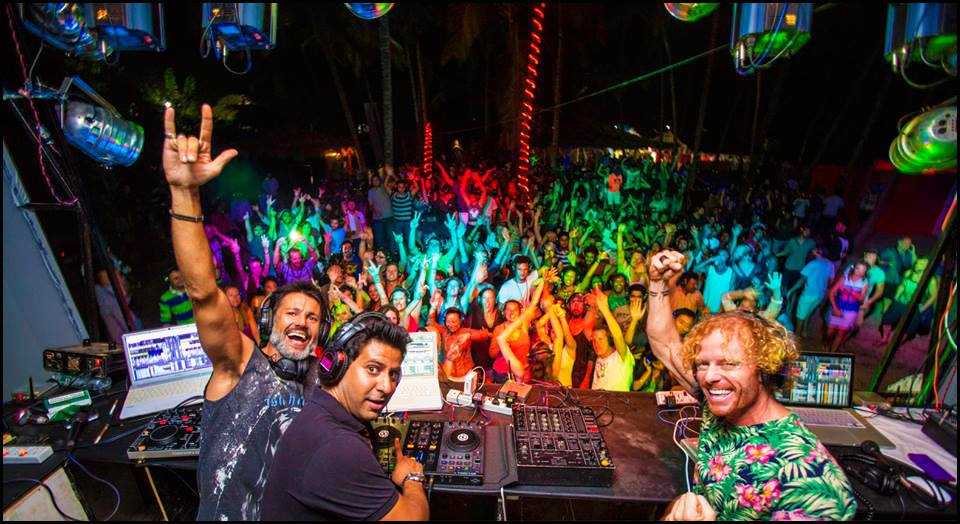 This club can be best described with reference to the 'Break-Up Song' from the Bollywood movie Ae Dil Hai Mushkil. Located in South Goa, it is a club and a lounge which is visited by many for its unique concept. It has hosted many top-notch DJs who play genres like trance, electro-punk, among others.
As one puts on the wireless headphones, it becomes very easy to shut everything out, lose yourself and let your body move freely to the music. The cover charge is INR 600 which includes the headphones with 3 channels playing different DJs.
Timings
- 9 PM to 4 AM
Location
- Palolem, Canacona, Goa
Cost for two
- INR 1200
Flea Markets in Goa
Flea Markets in Goa is the place that lets you meet different people from different parts of the world and experience their cultures while you bargain for an old blue antique or enjoy a quiet drink and meal amidst them.
26. Saturday Night Flea Market in Arpora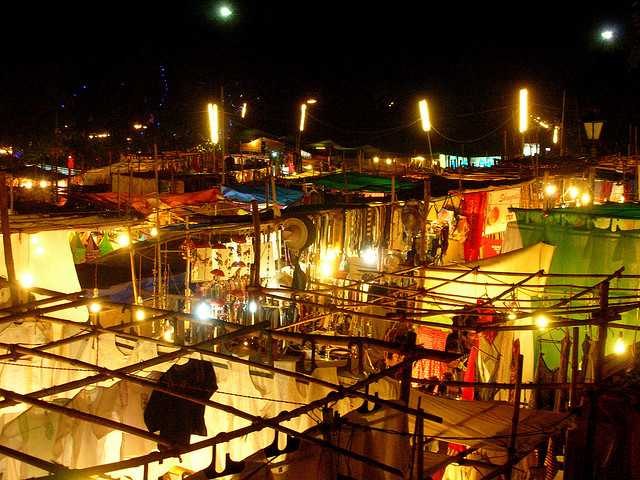 The Arpora Saturday Night Flea Market is a place which offers something to cater to everyone's tastes and it can truly be called a shopper's delight. One can find here everything - clothes, shoes, herbs and spices, carpets, home decoration items. You name it, and they have it all! The market is divided into three different parts, and every part is known for offering something different. The Lower Field provides the usual cheap local clothes, footwear, hammocks, carpets and pashminas while the Central Field is known for having beer, spirit & wine bars and food stalls with several of Goa's popular restaurants. The Upper Field, on the other hand, has an array of international designer shops and boutiques and a few local merchants.
There's also a popular Boutique House Bar which serves some of the best cocktails in the area. A mini party on its own, the Saturday Night Flea Market on Arpora Hill between Baga and Anjuna is a complete mix of live music, food, bars, jewellery/clothes stalls, restaurant stalls of different cuisines and much more.
Timings
- Every Saturday, 6 PM to 12 AM
Stargazing On The Beach All Night in Goa!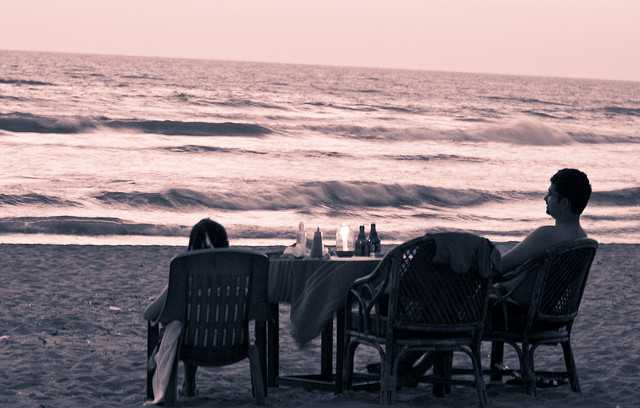 As if one needs more reasons to go to Goa. Away from the pollution of the big cities, stargazing is something which can be done in Goa, owing to it's clear, pollution-free skies. Stargazing is a perfect option for the ones who want to take some time away from the loud music and partying and drinking in Goa. Steal a few hours away from the hip and happening Goa, to enjoy the quieter and calmer side of life in Goa. Lie down on a beach far from the noise and merriment, watching the sun set into the horizon and as night sky takes its place dazzling with stars. Feel the soothing sounds of the waves and the gentle wind having a therapeutic effect on you. And listening to Coldplay's Yellow wouldn't be a bad idea either. A night of stargazing on the beach should be on your list; you'll be grateful for it. You have our word.
Planning a trip to Goa? Well don't wait a second longer because the nightlife in Goa is sure to keep you awake till the sun comes up every night!