I've seen Goa in winter. I've seen her in summer. I've seen her in the monsoons. And in every season, she has shown me a different side to her alluring personality.

Last year, towards the end of the monsoons, I found myself in South Goa, famed for its untouched and deserted beaches, compared to its noisier, party-loving counterpart – North Goa, which is home to some of Goa's most renowned beaches like Calangute, Baga, Anjuna, Vagator, Arambol and Candolim. Those are the beaches where most music festivals set up camp. And I've spent many a happy, inebriated evening, filled with drunken karaoke and dance-loving friends in that part of Goa. But South Goa has a special place in my heart and I'm about to tell you why.
Do you see Margao marked in the middle of the map? That's located in the taluka (district) of Salcette, which is approximately where South Goa begins. My travel partner and I, we took a train from Mumbai to Margao and en route, we passed stations like Majorda (which is also famous for its beach and resorts).
The weather changed as soon as we entered Goa in the train; the air turned cooler, saltier and the draw of the sea was impossible to resist.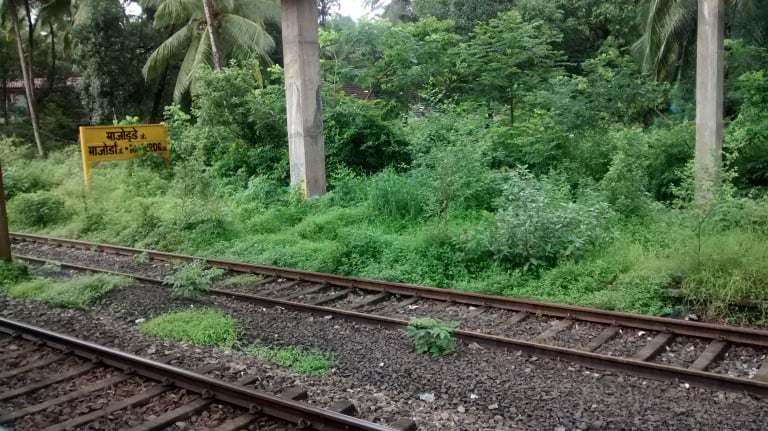 We couldn't wait to reach the resort (Club Mahindra) at Varca Beach when we alit from the train, but we were several kilometres away. We hopped on to a bus outside Margao station, where we were greeted by a busy little street lined with tiny shops and bakeries selling bebinca (a Goan dessert) and feni (a Goan alcohol). The bus dropped us at the start of a silent, coconut tree-lined lane which seemed to stretch on forever. Somewhere down this lane, lay a fork that would take us to our desired destination.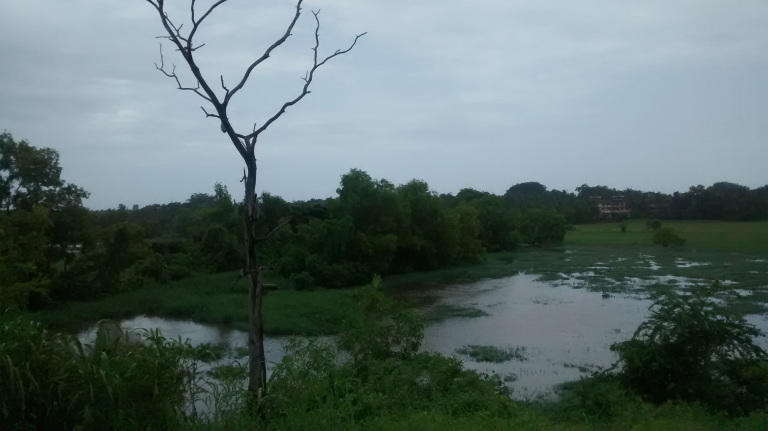 The sight that met us when we looked to our right and left was straight out of a village in Kerala. Tall coconut palms and rice paddy fields with not a soul in sight, invited us to take a nap and forget all about the setting sun and the walk ahead of us.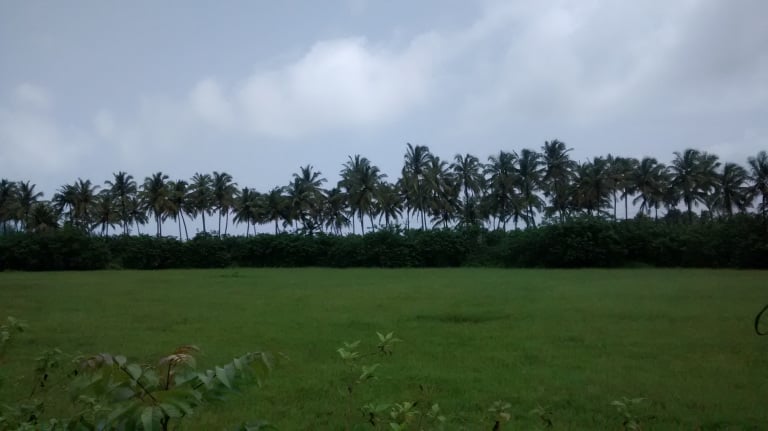 The resort came with its own private stretch of the Varca Beach, with impossibly white sand and serenity unblemished by any unseemly sounds or litter.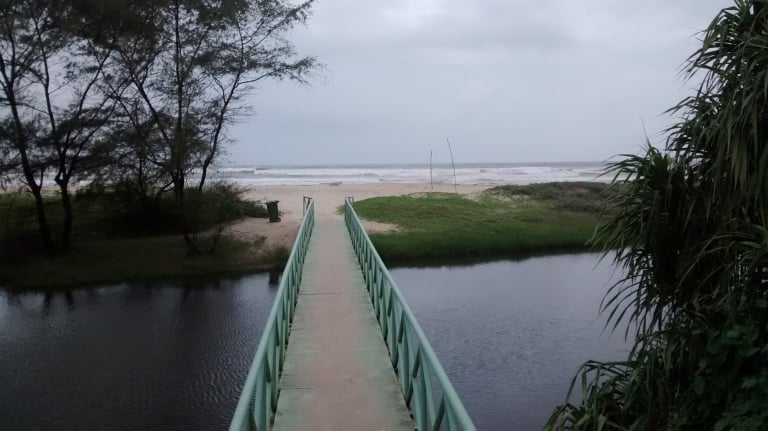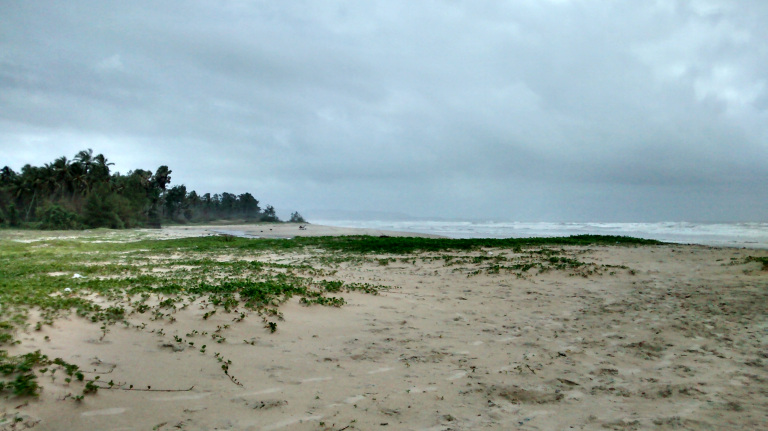 Varca Beach reminded me of the similarly deserted and untouched Akshi beach at Alibaug, just two hours away from Mumbai. Sitting there on the sand with little ripples of wayward sea waters tickling my toes, I felt peace that I would revisit many times when I was back to the chaos I call home. After a sumptuous lunch, we rented a bike (a must have in Goa) and rode to the nearby Benaulim and Colva beaches. We also stopped a couple of times on the way and explored little tucked-away beaches that didn't even feature on the map. Monsoon is off-season in Goa (because the shacks are shut) and we were greeted by barren stretches of quiet seaside wherever we went. Soon enough, we began to crave for a glimpse of the Goa we knew and yearned for. Yes, peace is fulfilling but Goa isn't Goa unless you see other happy drifters on its welcoming shores. And so, we decided to make the hour-long journey to perhaps the most famous beach of South Goa – Palolem. We rode along the beautiful NH17 highway with its flavour of South India reflected in the frequent Kannada signs and boards (Karnataka is quite close to South Goa). Riding pillion meant that I could attempt to capture some of the stunning greenery that met my eyes.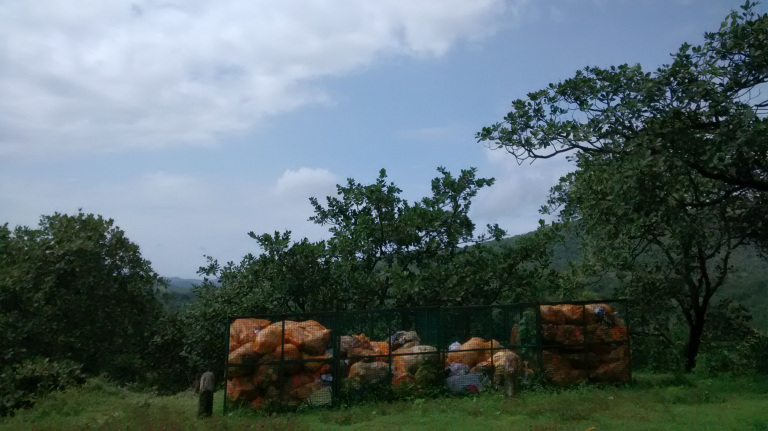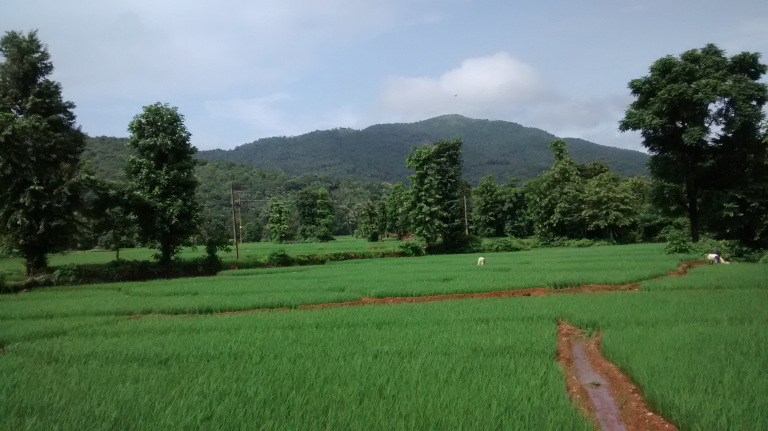 The monsoon goddess had so far favoured us with only the occasional drizzles and we welcomed those as only travellers can do. But as we approached Palolem Beach, the skies began to darken and the air was tinged with the fragrance of oncoming rain – both forbidding and exciting. Riding back on slippery lanes post dusk was not a prospect we were prepared for, but we decided to throw caution to the winds for the moment and enjoy all that Palolem had to offer.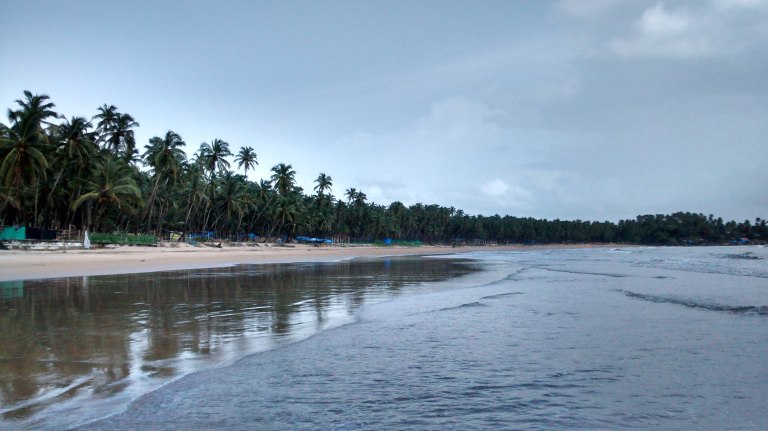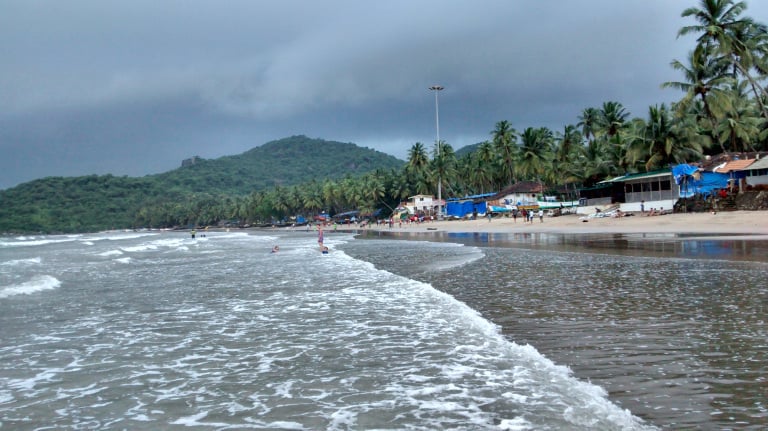 Now do you see why Palolem is the star of South Goa? It is an incredibly beautiful beach and in the glitter of a sunny evening, I imagine even the Gods might enjoy a leisurely stroll along its waving coconut palms and warm, shell-strewn wavelets. Also, finally, we stopped feeling like we were the only tourists in Goa!
And then the inevitable happened. Sheets of glorious rain suddenly began to pour all over and around us and we ran to find shelter in a nearby cafe. The owners were gracious enough not to compel us to order a glass of beer! We stood shivering against the greying landscape and we had to admit, it was unimaginably lovely. When the downpour began to weaken, we gingerly made our way over the now drenched sands and found our bike, standing forlorn and alone! A good cup of tea later, we found courage to navigate the highway and the intermittent torrents that stung our hair and lips and sneaked cold fingers down our necks and arms! But once the rains decided to retire, the sun also followed suit and saffron rays of dusk bid goodbye to us, as we did to the ethereal Palolem Beach.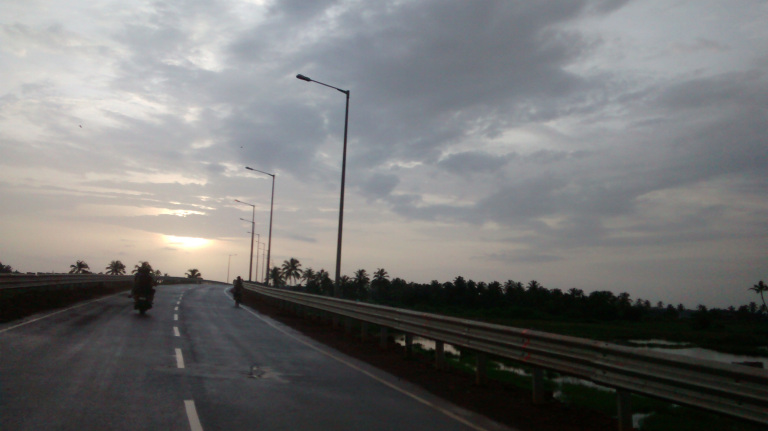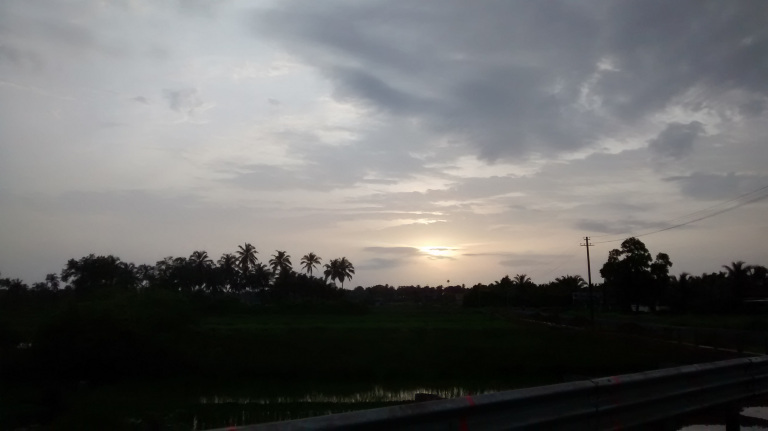 Are you inspired to make a monsoon sojourn to South Goa as well? Leave a comment and let me know.
This entry has been shortlisted for Holidify's Travelogue Writing Contest in association with Linger. The content and pictures may not be used without prior permission of the author.
Submitted by: Ankita Shreeram
The original post can be found here.